There are many things that make Fairfax County special - from its rich history to the abundance of natural landscapes. However, one special aspect that shouldn't be our "best-kept secret" is the myriad of professional theatres here - and behind them, the busloads of talented actors, writers, set designers, lighting professionals, and more that make each production memorable.
What better way to experience the magic of Fairfax County's theatre scene than to see a show for yourself? Be uplifted, inspired, and entertained at these professional theatres in Northern Virginia.
Next Stop Theatre Company
📍 Herndon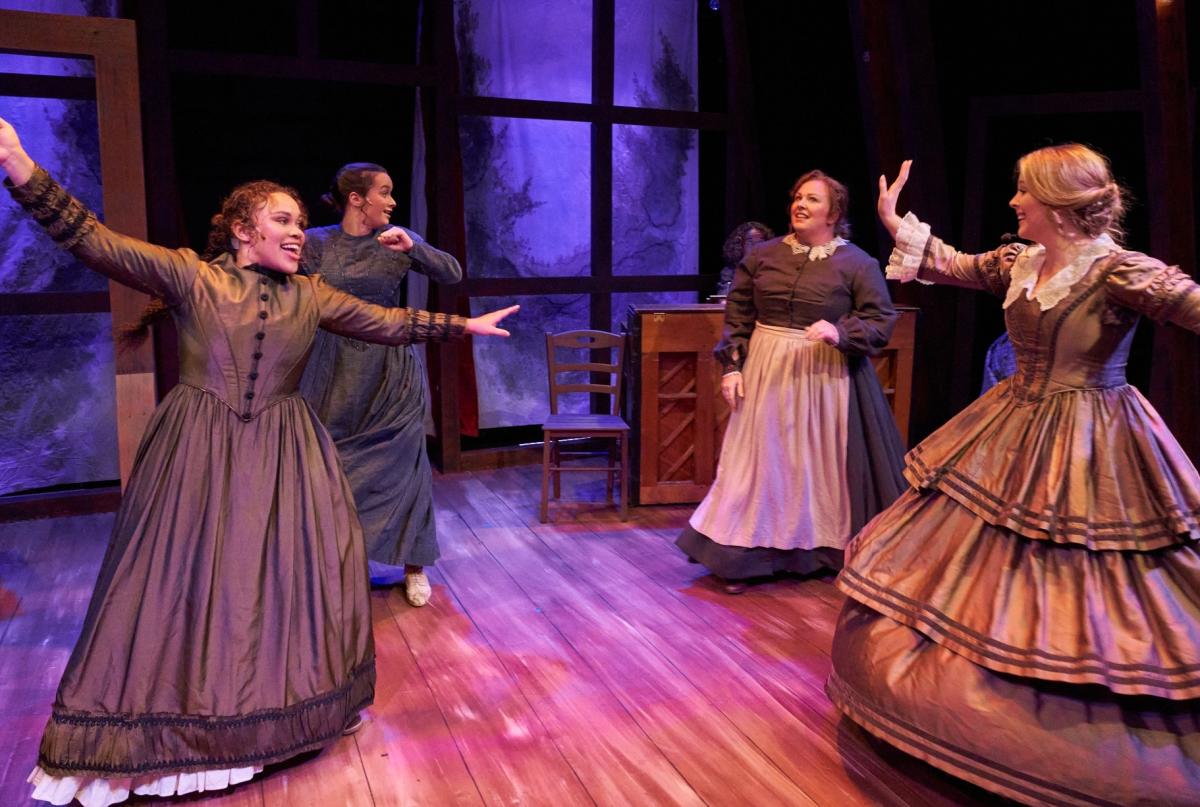 Photo courtesy NextStop Theatre Company via Facebook

NextStop Theatre Company is a professional one-of-a-kind, intimate, live performance venue where community, creativity, and culture intersect. With audiences never more than 20 feet from the stage, you'll enjoy a fully immersive theatrical experience! NextStop Theatre has a long list of critically acclaimed plays, show-stopping musicals, dramas, and laugh-out-loud comedies to enjoy this season.
"This is an exciting time for NextStop, as we celebrate our 10th year of professional theatre. Our carefully curated 2022/23 line-up ranging from high-energy Broadway musicals, beloved classics to holiday favorites, reflects our wonderful community," said Evan Hoffmann, Producing Artistic Director, NextStop Theatre Company. "Live theatre has the power to unravel unique experiences and perspectives. Our work with in-demand actors and creatives from across the nation helps us continue to successfully tell stories that move and delight audiences and critics alike." 
Pro tip: Follow them on social media for a chance to win tickets to an upcoming production through their fun community-oriented scavenger hunts!

Upcoming Shows:
Frankenstein
October 21 - November 13, 2022

46 Plays for America's 
First Ladies
January 27 – February 19, 2023

The Cake
March 10 - April 7, 2023
In the Heights
May 12 - June 11, 2023
1st Stage Theater
📍 Tysons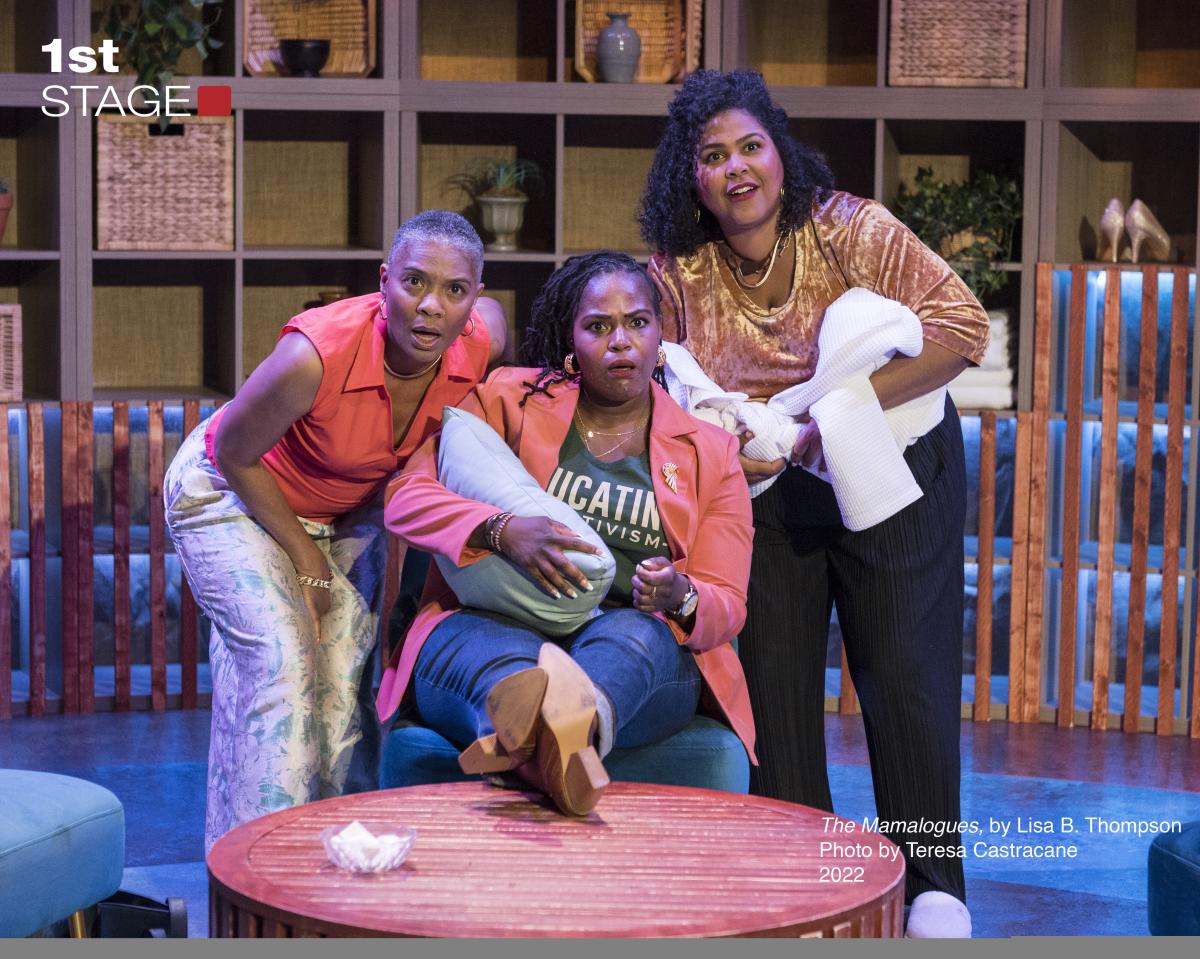 Photo by Teresa Castracane for 1st Stage
1st Stage Theatre demonstrates that great art and culture are the heart and soul of vibrant communities. The not-for-profit professional theatre produces thought-provoking performances that rival the best anywhere. In fact, in 2016, The Wall Street Journal called 1st Stage "one of America's most impressive smaller regional companies." Set in a cozy environment, the venue creates a connection between audiences and artists that unleashes the full power of theatre to excite and engage. Recipient of The Helen Hayes Awards for Outstanding Production for the past two seasons (THE BROTHERS SIZE and FLY BY NIGHT), 1st Stage was nominated for 18 Helen Hayes Awards in 2020. Other awards include the American Theatre Wing's National Theatre Company award. Make this a stop on your theatre bucket list to see any number of first-rate theatrical productions, as well as professional musicians, orchestras, and other visual arts. 
Special offer for you: Use the code VISIT to get up to four $20 tickets to ANY 1st Stage performance. Purchase tickets here.

Upcoming Shows:
Rainmaker
November 17 - December 11, 2022

How the Light Gets In
March 2 - 19, 2023

Mojada
April 20 - May 7, 2023
The Last Match
June 8 - 25, 2023
Alden Theatre
📍 McLean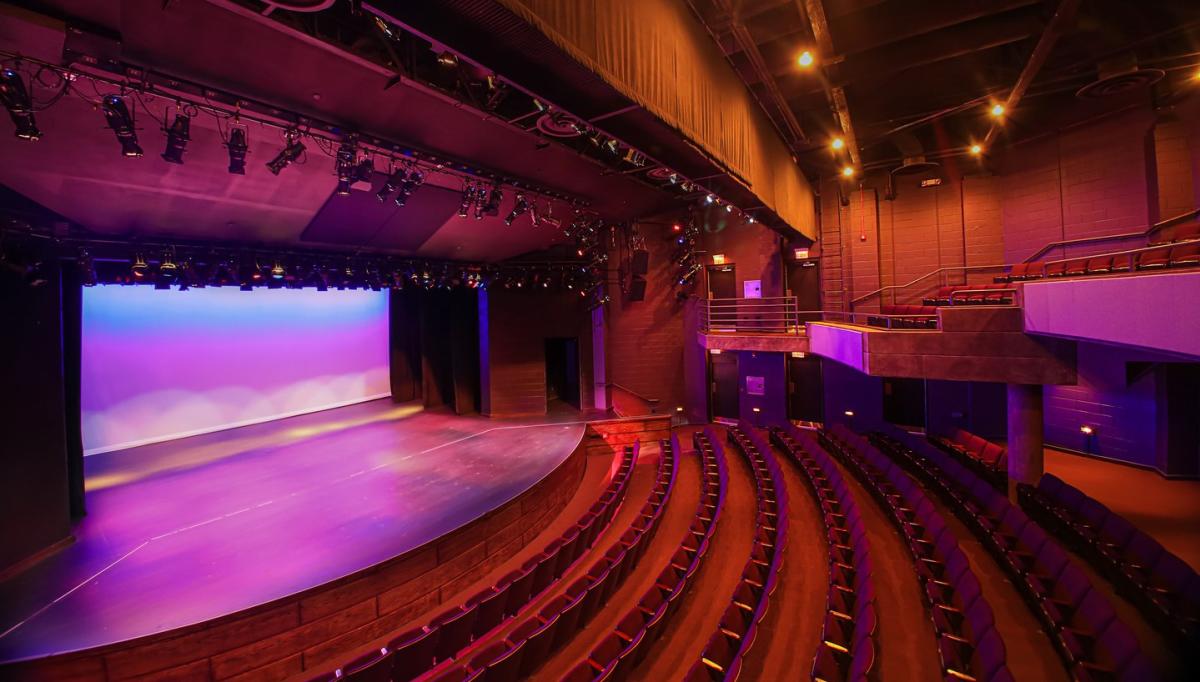 The Alden is intimate, even cozy, and really makes the audience feel up close and personal with the artists. It's not a "grand, sweeping" space that overwhelms you - but rather one that is comfortable and feels at home, yet surprises you when the curtain goes up. It is just as their tagline says: "Small Stage. Big Talent." Be inspired by nationally and internationally touring acts in music, comedy, dance, film, children's programming, and much more.
If you're looking to visit The Alden, here's a pro tip from Performing Arts Director Sarah Schallern Treff: "Buy early so that you get the pre-show email. It will help you get to the venue and get the most out of the experience, and it will even tell you where to find the restrooms without lines!" To get exclusive information about The Alden's performers, shows, and VIPs, be sure to join their mailing list.

Upcoming Shows:
The Barter Players: "Frosty"
December 19, 2022

"White Rabbit Red Rabbit"
January 6-14, 2023

Cahoots NI: "Danny Carmo's Mathematical Mysteries"
February 10, 2023
Johnathan Rockefeller Productions: "Paddington Gets in a Jam"
February 25, 2023
Mad River Theater Works: "Freedom Flight"
March 4, 2023
"Makin' Cake" with Dasha Kelly Hamilton
March 18, 2023
Trick of the Light Theatre: "The Griegol"
March 25, 2023
Windmill Theatre Co.: "Hiccup!"
April 23, 2023
Honolulu Theatre for Youth: "The Pa'akai We Bring"
May 6, 2023
Check out the rest of the schedule here.
Capital One Hall
📍 Tysons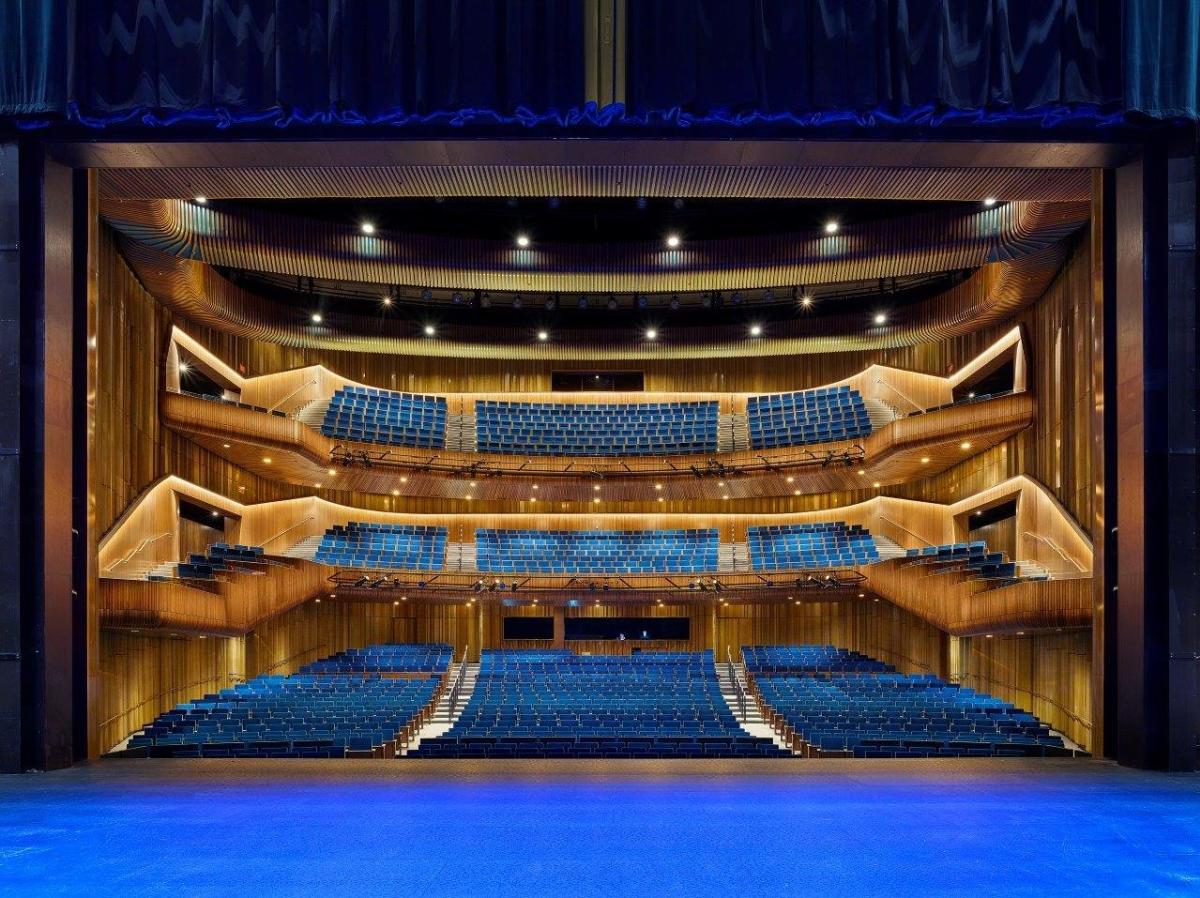 Capital One Hall is one of Northern Virginia's newest destinations for the performing arts. The 1,500-seat multi-level theater provides an intimate experience for patrons from any location in the venue. With state-of-the-art performance capabilities, Capital One Hall can perfectly host a myriad of performing arts programming ranging from musical theater, ballet, comedy, symphony, and live musical acts. Capital One Hall proudly pursues a mission of creating a welcoming experience and an occasion of "the magic of the theater" for every patron and for each performance and event. 
This year, Capital One Hall welcomes back a full slate of Broadway performances in its "Broadway In Tysons" series, in addition to its regularly scheduled list of events. "We are thrilled that Broadway In Tysons is back at Capital One Hall," said Cristina Mayer, Director of Marketing of the Hall. "With such a diverse lineup of shows for the 2022-2023 season, we look forward to welcoming Northern Virginia's biggest Broadway fans to Tysons."

Upcoming Shows:
Tootsie
November 25 – 27, 2022

Hairspray
January 20 – 22, 2023

Anastasia
February 3 – 5, 2023
R.E.S.P.E.C.T.
March 22, 2023
On Your Feet The Story of Emilio & Gloria Estefan
April 21 – 23, 2023
Check out the rest of their schedule here.
Creative Cauldron
📍 City of Falls Church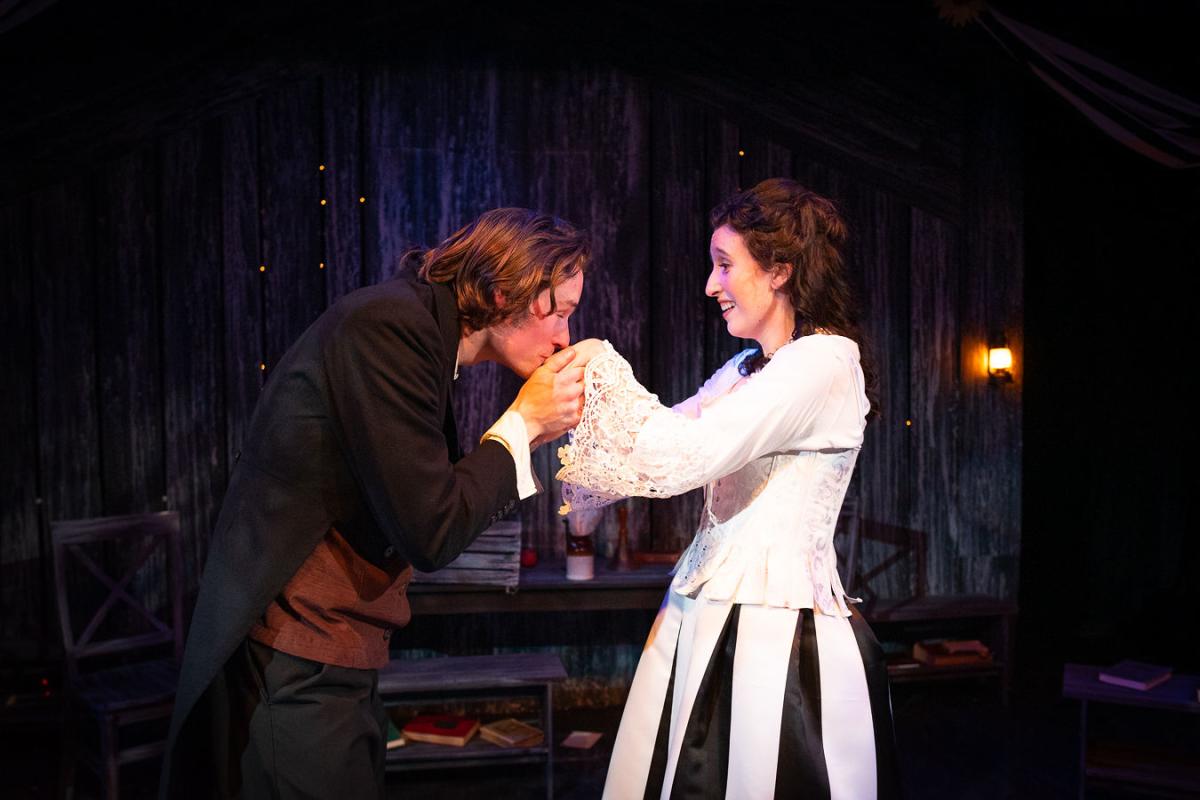 Photo courtesy Creative Cauldron via Facebook

Creative Cauldron is a 20-year-old professional theater and educational arts organization that also presents cabarets and concerts. Sitting in the heart of the City of Falls Church, the intimate black box theater seats up to 90 guests and puts on year-round programming. Hot tip - parking is FREE! 
Special offer for you: Save 20% when you visit Creative Cauldron this fall! With code VISITFX22, save 20% on a pair of Tier 2 adult tickets to select performances of Ichabod, the Legend of Sleepy Hollow, The Princess and the Goblin, and The Christmas Angel. Buy your tickets here.

Upcoming Shows:
Ichabod: The Legend of Sleepy Hollow
Now - October 30, 2022

The Princess and the Goblin: A Learning Theater Production
November 4 - 20, 2022

The Christmas Angel 
December 2 - 18, 2022
Diagnosed
February 9 - March 5, 2023

Bonus Performing Arts Venues
The Workhouse Arts Center
📍 Lorton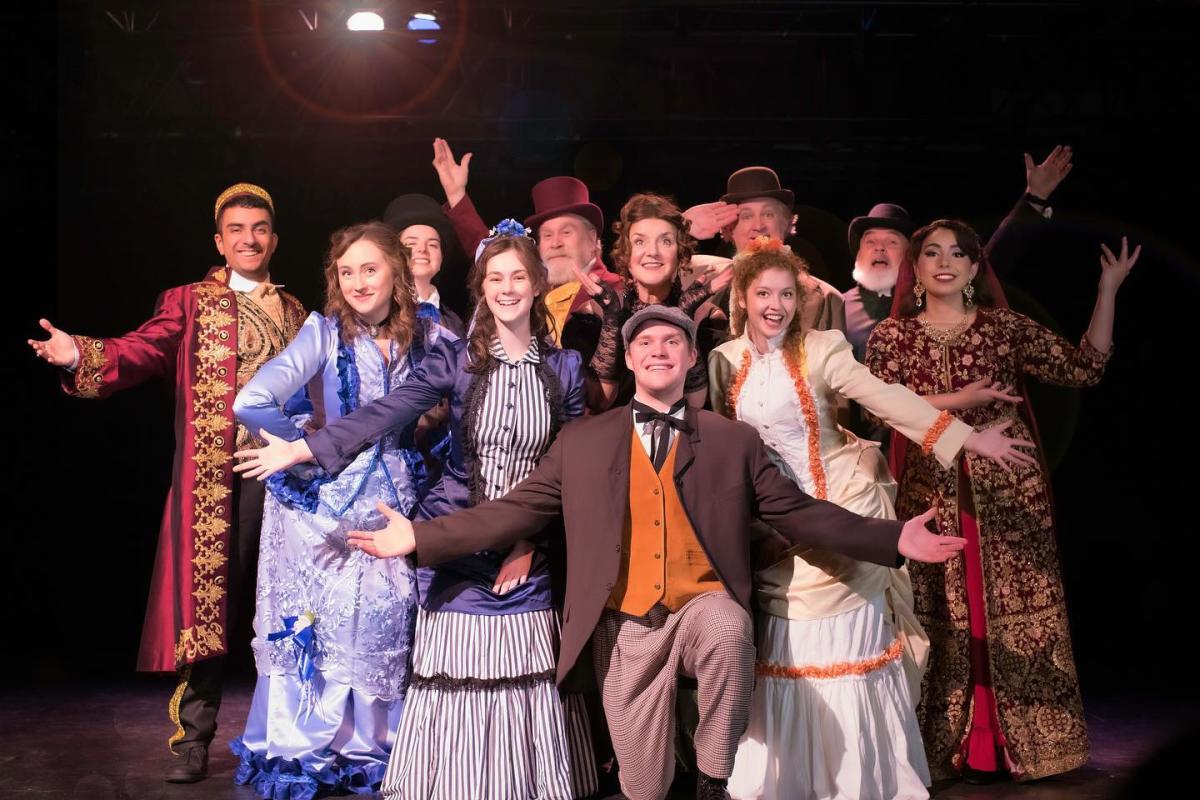 Photo courtesy Workhouse Arts Center via Facebook
The Workhouse Arts Center is set on 55 acres of land on the campus of what used to be the historic D.C. Workhouse and Reformatory.  Today, The Workhouse supports more than 100 professional and emerging visual artists by providing them with affordable studios and galleries in which to create and exhibit their work. Throughout the year, there are numerous concerts, theatrical performances, and various other events to enjoy. In the intimate classrooms and theaters found across campus, you'll be able to enjoy everything from comedy shows to jazz recitals and everything in between. Check out the event calendar here: Workhouse Arts Center Event Calendar.
Center for the Arts at George Mason University
📍 Fairfax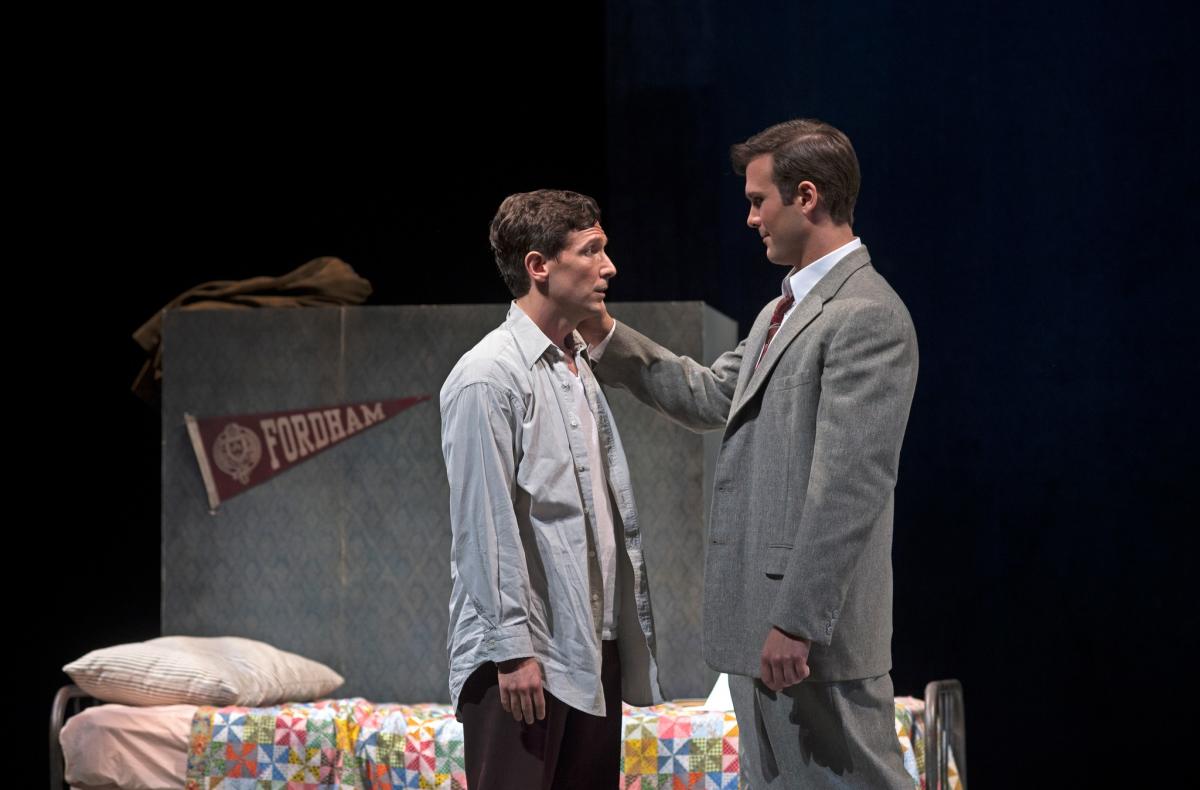 Photo courtesy Center for the Arts via Facebook

Presenting world-class entertainment and a diverse collection of performances, George Mason University's Center for the Arts is the proud home to the Great Performances at Mason season and performances in the College of Visual of Performing Arts. This outstanding performing arts venue attracts renowned artists and ensembles from across the nation and the globe and has a dedicated following of more than 100,000 patrons each season. 
ArtSpace Herndon
📍 Herndon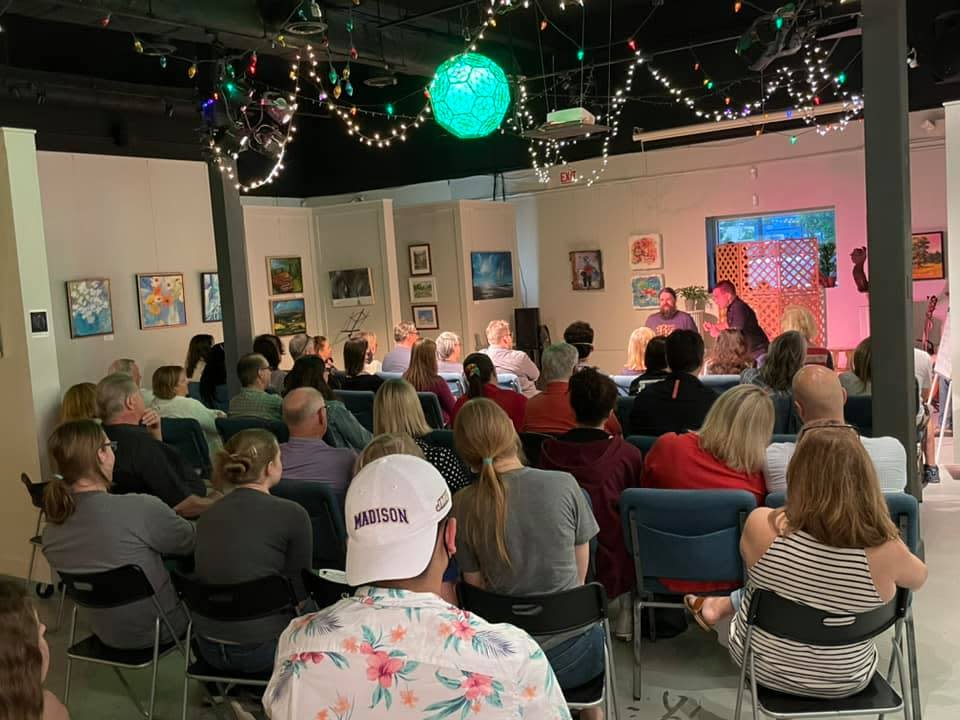 Photo courtesy ArtSpace Herndon via Facebook

ArtSpace Herndon is a community art gallery created and supported by art lovers in the greater Herndon area. ArtSpace Herndon is a gathering place to celebrate the arts, showcasing artwork and events by local, regionally, and nationally known artists and performers. Aside from the gallery, the venue also hosts a Black Box space to celebrate the arts, music, theatre, and host performance events.
As you can see, there's no shortage of theatres and shows to experience in Fairfax County! Raise the curtains on fun and inspiration and see a show for yourself. Where will you head first?