"Safari" (definition: Journey or Expedition). It sounds exotic and wild to have a Safari, but what if you could have a great outdoor adventure in nature less than 25 miles from Washington D.C. in Northern Virginia? There is exciting winter wildlife as well as wildlife adventures in the summer. Fairfax County is known for it's birding, but you will also find fish, mammals and other wildlife.
That is exactly what I did last weekend. My friend and I met at Pohick Bay Regional Park in southern Fairfax County. We had each packed our camping gear and brought our kayaks (although kayaks and paddleboards can also be rented at the park). Get full details on Pohick Bay and its offerings here.
After pitching our tents in a beautiful wooded campsite, we headed to the waterfront to launch our kayaks. Pohick Bay is all about the water. You can rent all varieties of paddling boats from kayaks to canoes to the popular paddleboards. There is a boat ramp for those with trailered boats, and there is a car-top launch area for those with their own small boats.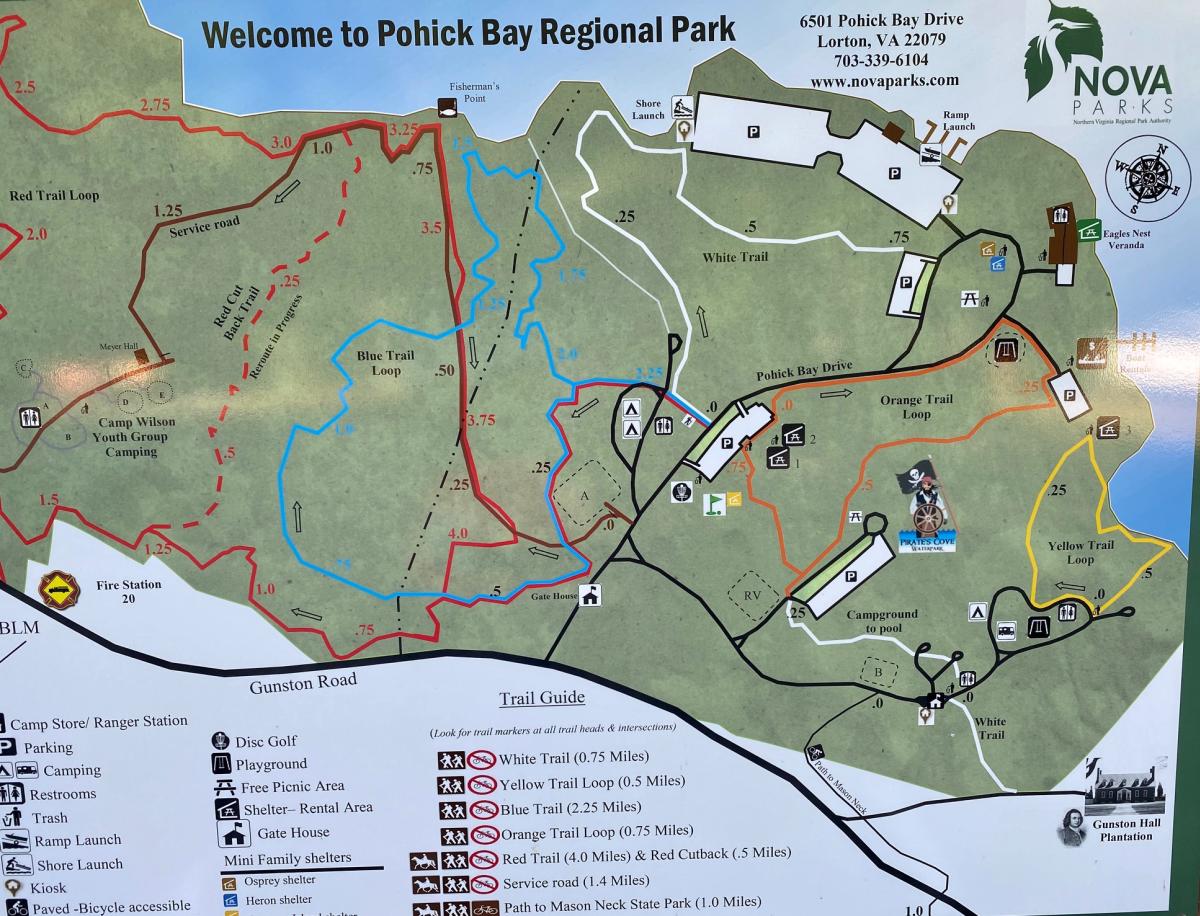 From the car-top launch area, we headed straight for the marsh. The marsh at Pohick Bay is vast and beautiful. The aquatic vegetation is thick with serpentine pathways that you can paddle. In this area, the water is usually only about three feet deep. And because the water is so filtered from the vegetation, it is usually crystal clear. You can see the fish swimming under your boat! Paddling all the way through the marsh, we headed up Pohick Creek. Paddling became more challenging as we pushed our way upstream through areas of fast-moving water. The stream got narrower and narrower until a fallen tree blocked our way, and it was time to turn around. Blasting downstream with the current pushing us along was so much fun.
 
Exploring Northern Virginia Wildlife 
On the way back, we saw three or four Gar swimming under our boats. The Gar is a large fish with an alligator-like snout that looks prehistoric. We also saw a muskrat dive into the water from the bank, a beaver dam, and more Great Blue Herons than we could count. Now we are really on safari!
 


That evening we cooked steaks over an open fire and told tales around the campfire. While you feel like you are in a wilderness environment at your campsite, it is a short walk to a clean and well-cared-for "comfort station," the restroom and shower building.  Inside there is a sign that says, "If this restroom does not meet your standards, it does not meet ours," and tells guests to inform park management if there are any issues. Everything was clean and in order, but it was great to see that promise of service. (For more on camping at NOVA Parks, check out this article in Connection Newspapers.)

Mason Neck Wildlife
After eggs, pancakes, and a french-press of coffee the next morning, we drove ten minutes to Mason Neck State Park on the other side of the Mason Neck Peninsula. With the Elizabeth Hartwell Mason Neck Wildlife Refuge right next door, there was no doubt we were going to see some beautiful things. At the park we launched the second day of paddling. Kane's Creek to the right of the launch area is one of the most popular sites to see Bald Eagles in the area. This time we went to the left and paddled out to the Potomac River. But we did not miss out. Three mature Bald Eagles and a juvenile flew overhead and even sparred with an Osprey. The Eagles won! (For more on Mason Neck State Park, visit here.)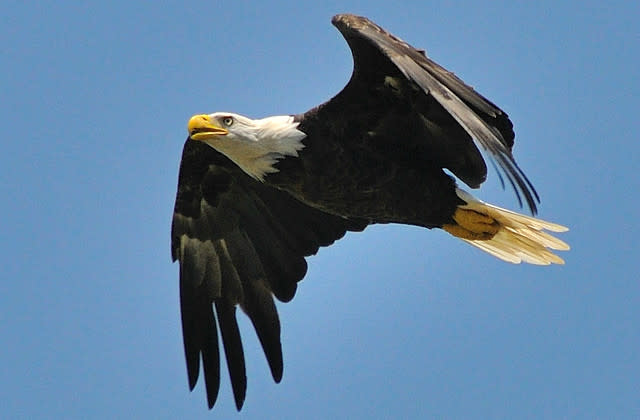 With our muscles sore, and our clothes smelling slightly of campfires, we called this safari complete and drove off with plans for our next adventure.

*This guest blog post (copy/images) was provided by Paul Gilbert with NOVA Parks. For more fun park activities, visit www.novaparks.com.* 
For more things to do in southern Fairfax County - newly designated as Potomac Banks - click here. Visitors can also purchase a savings pass to save on admission to several historic attractions and secure deals and discounts at various other parks, museums, and breweries.