The holidays have come and gone and dry January is ALMOST over, so we figured it's about time to offer up even more of some unique and interesting beers you can try this winter, recommended straight from our Fairfax County Breweries. Think of it as a winter survival kit – make your own six-pack (or case) by mixing and matching these creative brews. Don't forget to sign up for your free Locally Poured Field Guide before hitting up these spots – check in at each location for exclusive discounts, deals, and rewards!
Here are some of the best winter beers you can find in Fairfax County this season. Tell us about your favorites in the comments below!
Settle Down Easy Brewing Co. – 2 Cloud 9
New England IPA – 7.25% ABV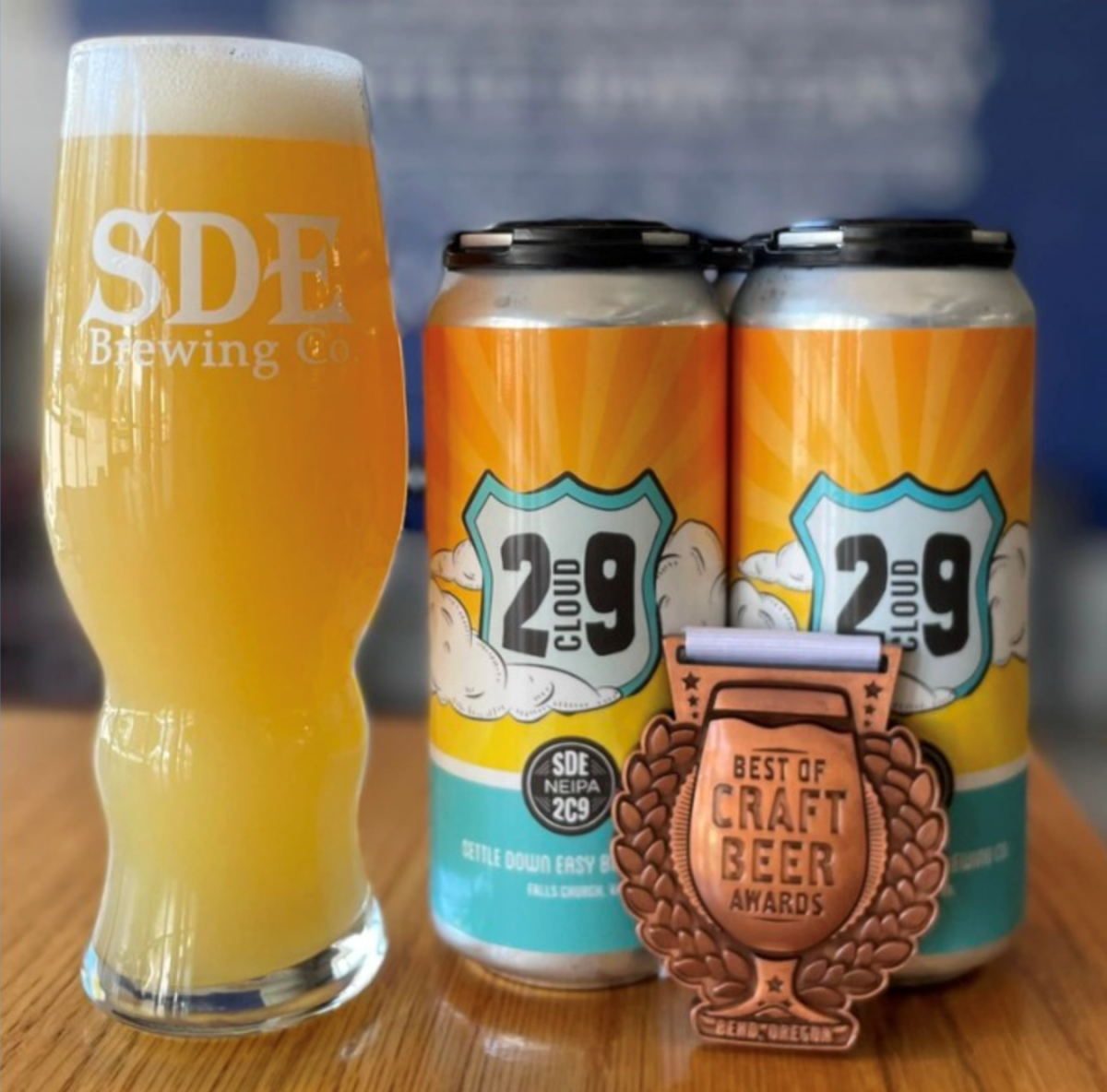 Image courtesy Settle Down Easy Brewing
This Merrifield brewery has had a busy year with the opening of its second location in Oakton, Virginia (which features an exclusive partnership with The Fermented Pig, serving up a great food menu in addition to its beers, wines, and ciders). This winter, belly up to the bar with the award-winning 2 Cloud 9, a flagship New England IPA that brings all the delicious juicy hops, flavors, and soft fluffy body you'd want in a beer. Using malted oats, flaked wheat, fruity yeast, and a combination of Citra, Mosaic, El Dorado, and Idaho Gem hops, you know this is one that won't disappoint.
Aslin Beer Co. – Totally Cannon
Sour Ale – 5.0% ABV​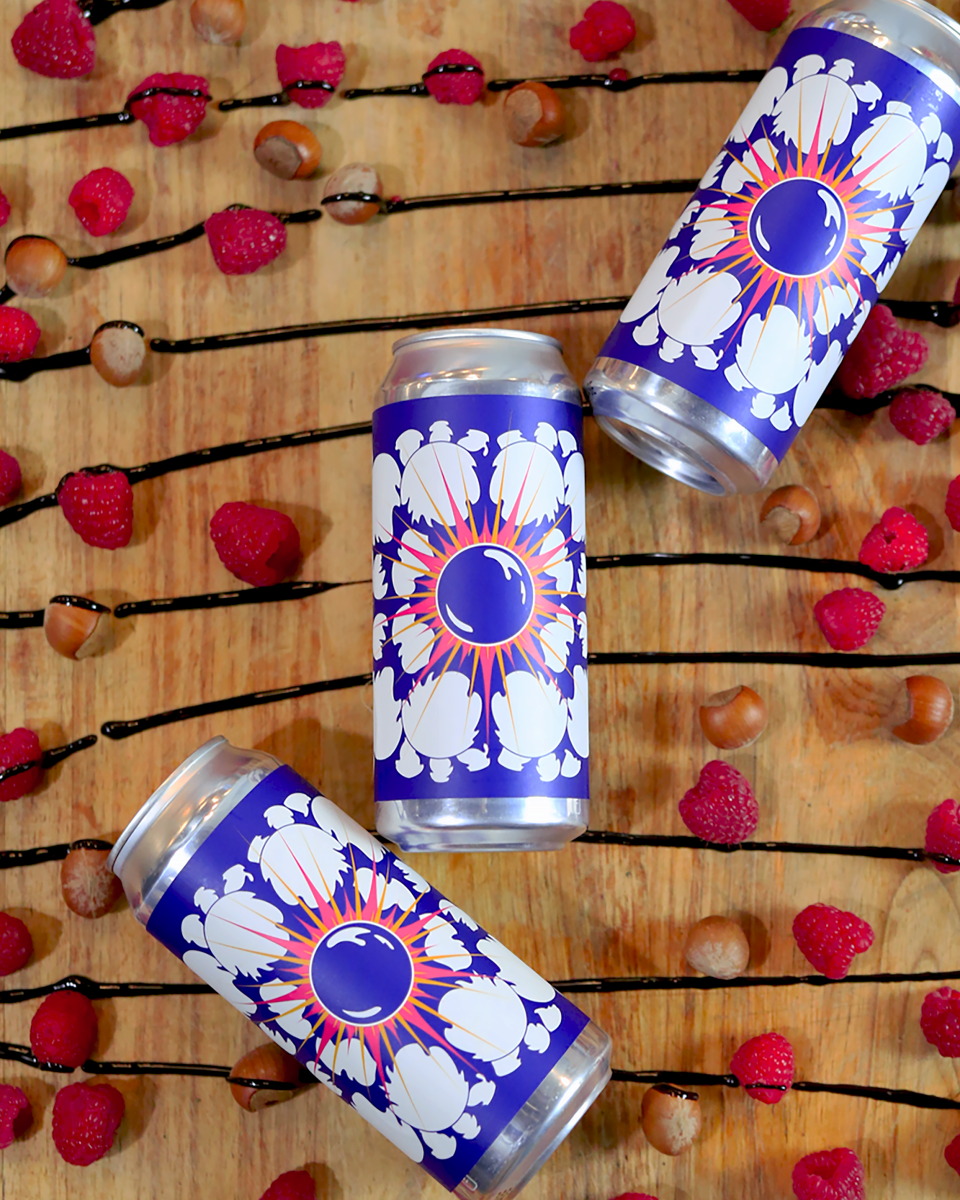 Image courtesy Aslin Beer Co.
The creative minds at Aslin Beer Co. are always churning out supremely unique brews all year long, but this winter be sure to swing by their Herndon taproom for Totally Cannon, a delicious sour ale collaboration with Hidden Springs Ale Works. Raspberry tart flavor is balanced out nicely from the chocolate and hazelnut and ends with a nice, creamy mouthfeel from the milk sugar. Get this tart treat while it lasts - Aslin's unique concoctions never stick around too long!
 
Ono Brewing Co. – Yuhu
Chocolate Milk Stout – 6.9% ABV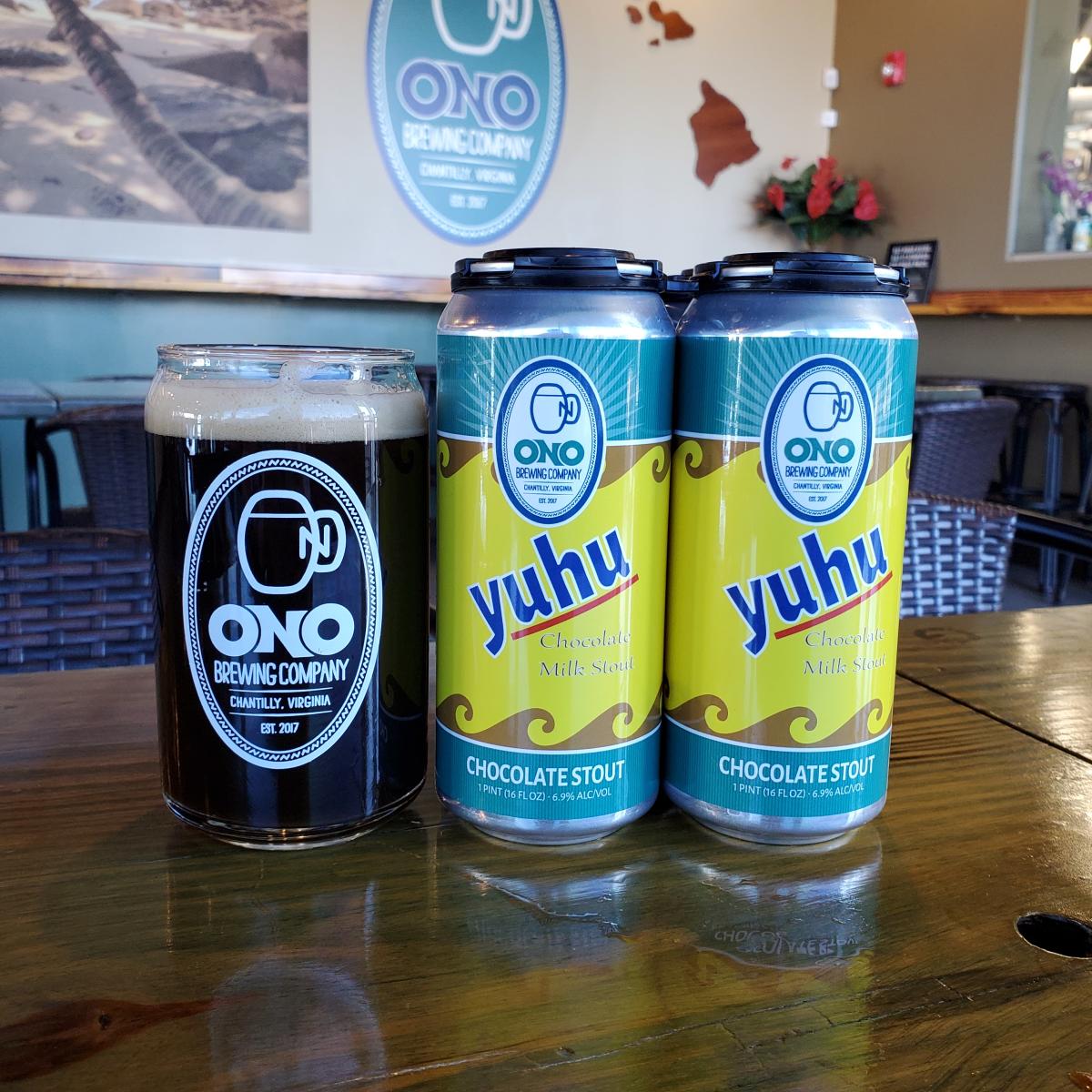 Image courtesy Ono Brewing Co.
Yuhu (pronounced "you-who") is a lip-smackingly good chocolate milk stout with rich chocolate flavor and caramel notes. Brewed by Ono Brewing in collaboration with their next-door neighbor, River-Sea Chocolate Factory, this flavorful beer was brewed with lactose and over 80 pounds of Brazilian cacao husks and nibs that River-Sea imported for use in their own handcrafted chocolate bars.
 
Mustang Sally Brewing Co. – Brunch: Cinnamon Roll Sumatra Coffee
Imperial Stout – 9.5% ABV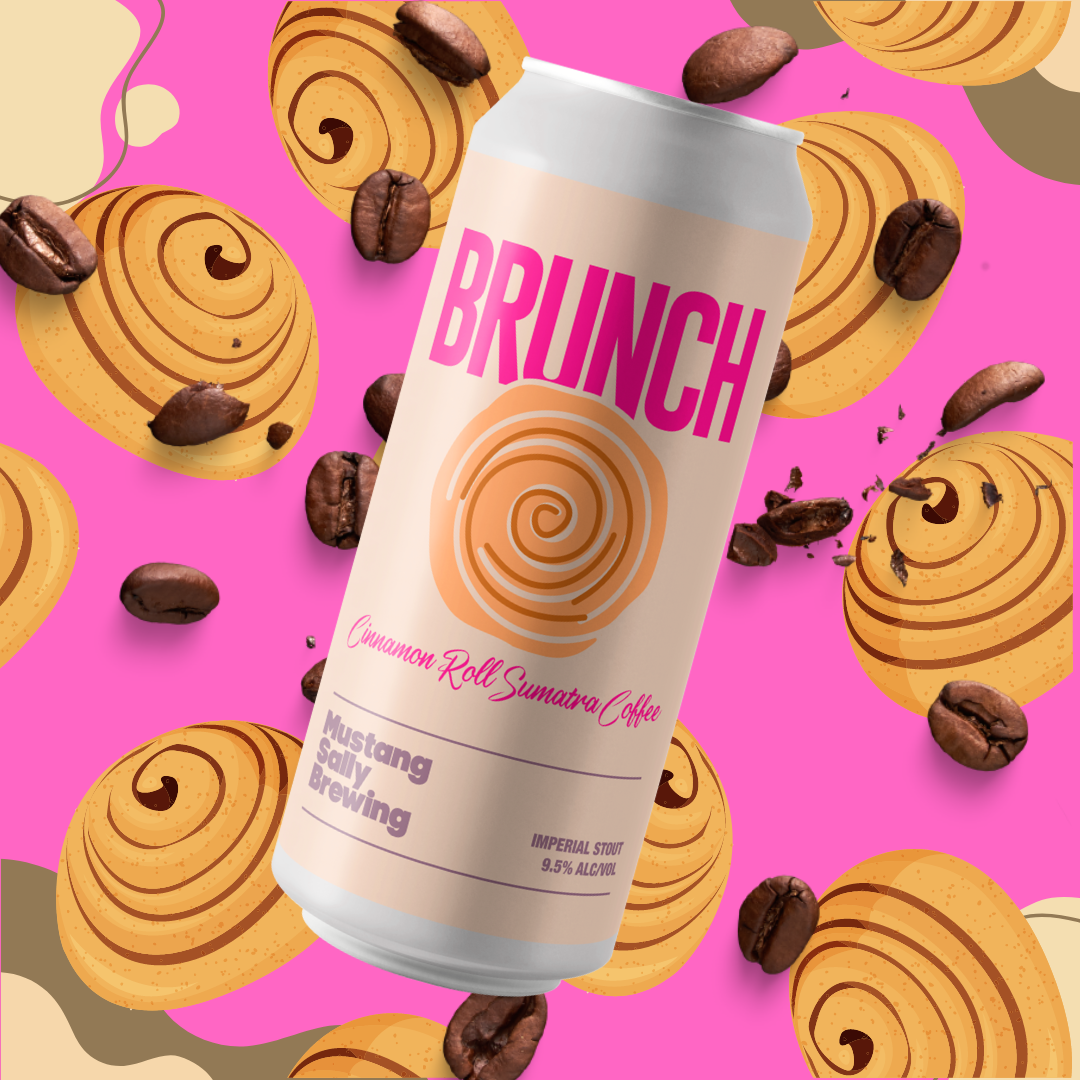 Image courtesy Mustang Sally Brewing Co.
The first release in Mustang Sally Brewing Co.'s new Brunch series is a Cinnamon Roll Sumatra Coffee Imperial Stout. Rich, creamy and decadent is the perfect way to get that sweet, caffeine buzz any time of day. Find it in MSB's Chantilly taproom.
 
Honor Brewing Co. – Honor Hazy
New England IPA – 6.3% ABV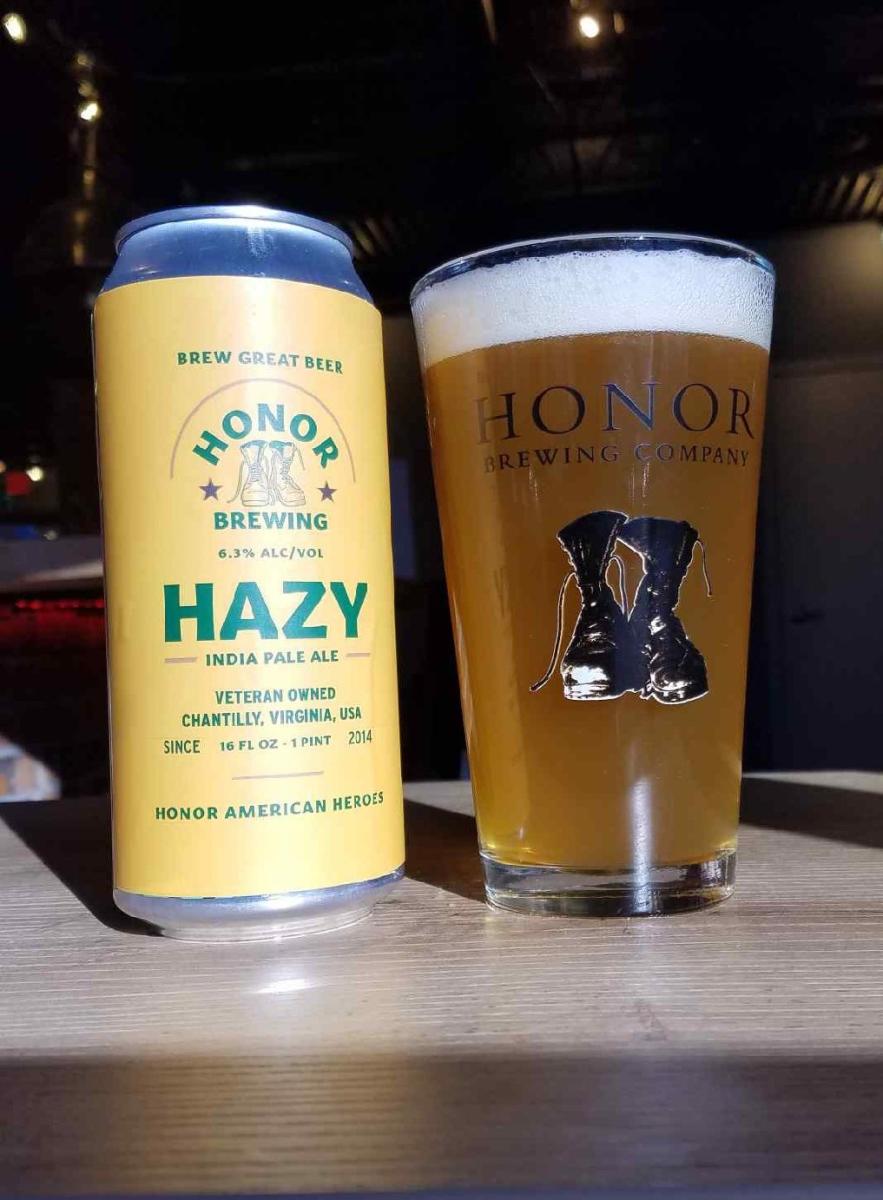 Image courtesy Honor Brewing Co.
This Chantilly-based operation has been distributing for a while, but finally has a shiny new taproom to visit so you can try their great lineup of beers in person. (And just in the last year, they have opened a full restaurant experience in Fairfax - Honor Brewing Kitchen!) One such brew to try is Honor Hazy, a highly drinkable, juicy New England IPA bursting with tropical juiciness and stone fruit flavor. This one goes the distance.
 
Lake Anne Brew House – 2023 Golden Strong
Belgian Strong Golden Ale - 10% ABV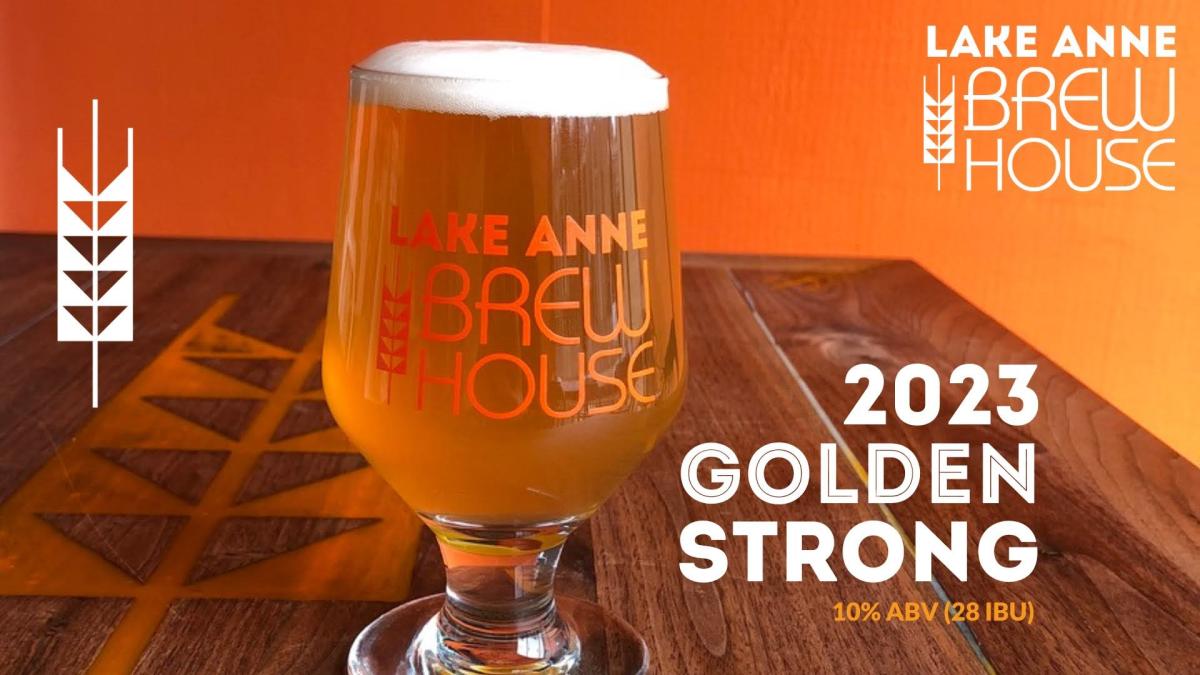 Image courtesy Lake Anne Brew House
This Belgian Strong Golden Ale is brewed just once per year at Reston's waterfront nano-brewery, Lake Anne Brew House. This year's offering, the 2023 Golden Strong - has significant fruity esters that give off a hint of pear and pineapple. Yet it still allows the moderate spiciness and delicate floral hop aromas to tickle your palate. This beer has quite a fanbase, as it is a three-time winner at the Virginia Craft Brewers Guild, including GOLD. Also, be sure to try the Chimney House Smoked Hefeweizen here before it's gone. It's a traditional German Hefeweizen brewed with Beechwood-smoked Pilsner malt - definitely unique!

Juicy Brewing Co. - KUZY 777
Vienna Lager - 5.0% ABV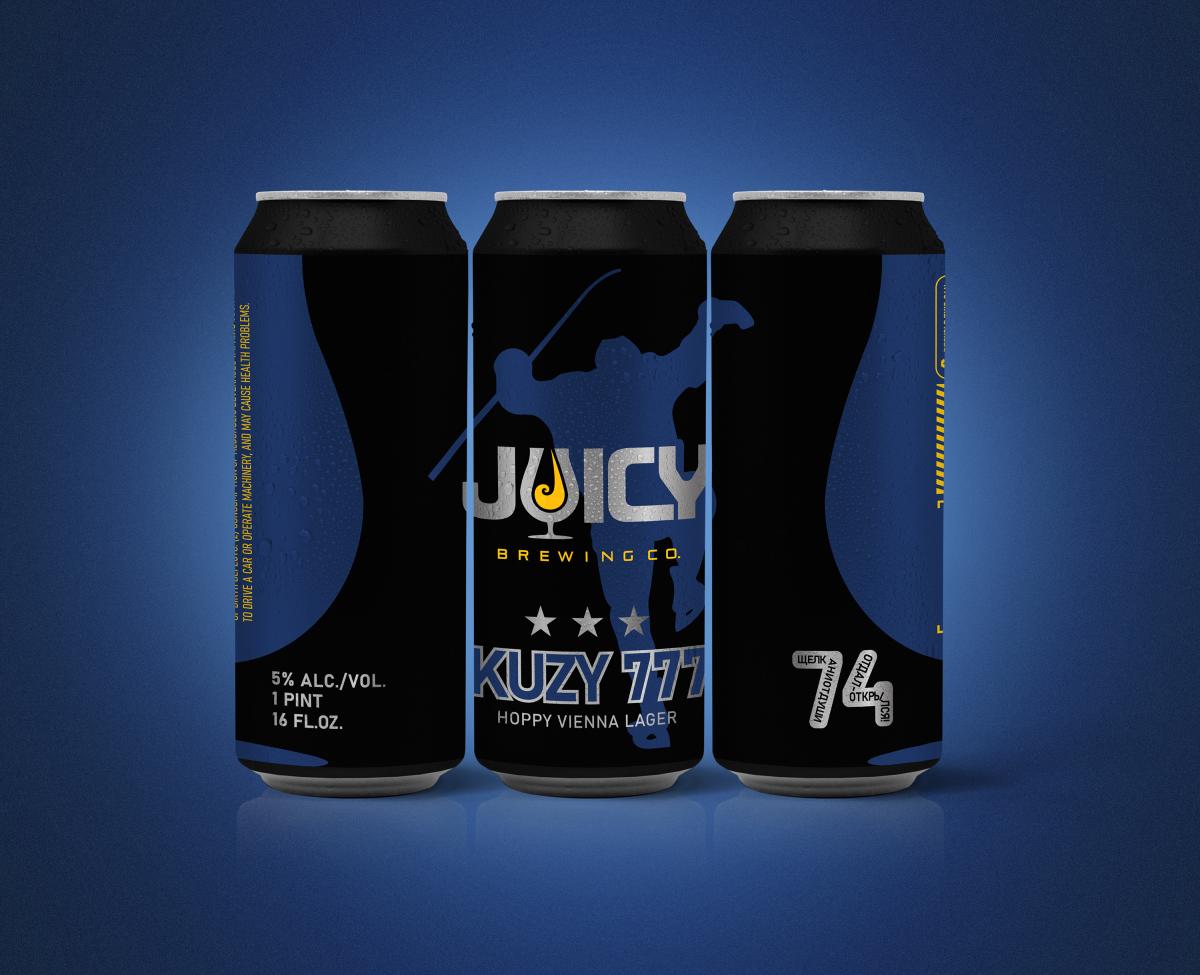 Image courtesy Juicy Brewing Co.
The youngest brewery in Fairfax County is in a familiar location to area beer fans. Juicy Brewing Co. has taken the reins at Aslin Beer Co.'s original headquarters at Sunset Business Park in Herndon but is offering up a fresh take on hazy IPAs and fruit-forward sours. This winter, it released a special collaboration, limited release beer with Washington Capitals NHL star Evgeny Kuznetsov called KUZY 777. The dry-hopped Vienna lager with strawberry and citrus aromas is named for Kuznetsov's lucky number seven and a career points goal he is inching toward clinching. In addition, the taproom in Herndon has been named an official Washington Capitals bar and fans can catch games there for the remainder of the season.

Bunnyman Brewing – Mango Passionfruit
Lactose Sour Ale - 5.5% ABV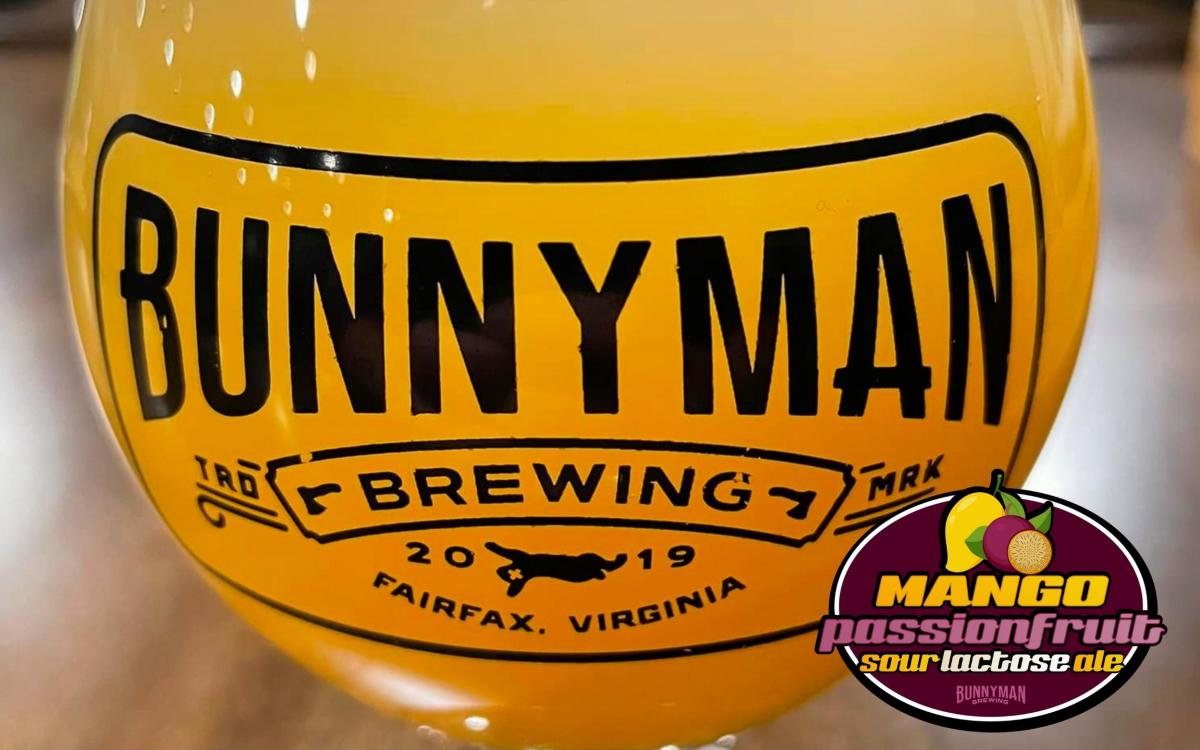 Image courtesy Bunnyman Brewing 
Bunnyman Brewing - just like its namesake - is starting its own urban legend at its location near the tracks in the Burke/Fairfax area. Featuring 18 self-pour taps, Bunnyman Brewing brews to satisfy the most discerning brewers to casual beer drinkers. Its Mango Passionfruit Lactose Sour Ale is a great daily drinker with a low ABV. With strong notes of mango and passionfruit, the lactose provides a pillowy mouthfeel that smoothes out the tart finish. If you like where this came from, get excited, because the brewery announced this year it will open a second location at the Workhouse Arts Center in the fall of 2023!
 
Fair Winds Brewing Co. – Masted Mosaic
East Coast IPA - 6.5% ABV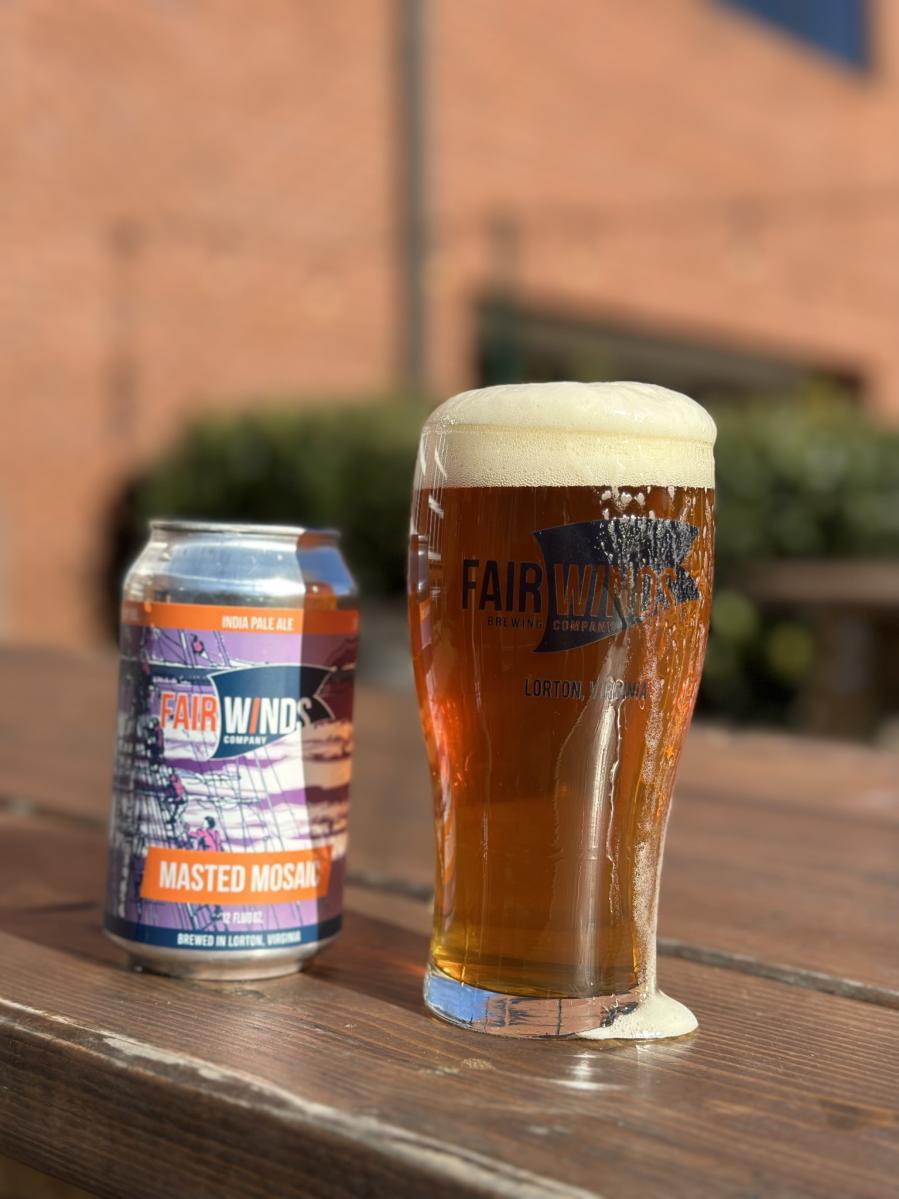 Image courtesy Fair Winds Brewing Co.
Bring a bit of berry, tangerine, and tropical fruit flavor to your day with Fair Winds Brewing Co.'s single-hopped brew, Masted Mosaic IPA. Pale and Crystal malts bring a subtle caramel note to this deep garnet-colored Mosaic hop brew. One of Fairfax County's first production breweries, the veteran-owned Fair Winds celebrates its eighth year in Lorton in 2023. Upon your visit, don't forget to also try the Quayside Kolsch, which took home BEST IN SHOW (!) at the Virginia Craft Beer Cup in 2021. 
 
Bike Lane Brewing Co. – Hellwig 
New England IPA – 6.5% ABV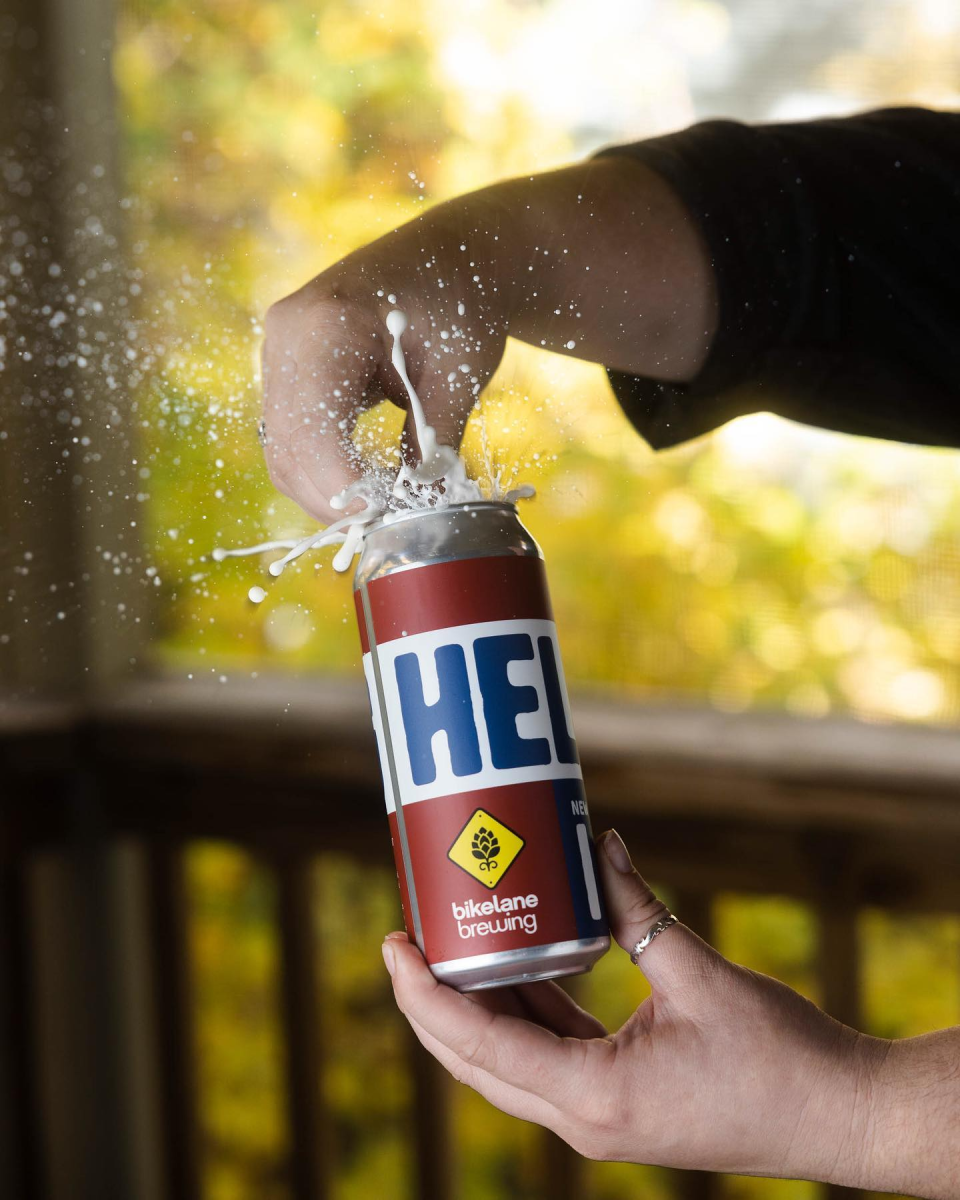 Image courtesy Bike Lane Brewing Co.
The perfect way to cap a bike ride along the W&OD Trail? Pump those bike tires and grab a pint at this bike shop-meets-brewery in Reston (at mile marker 16.5 on the W&OD Trail). The Hellwig is a New England-style IPA brewed with a soft, pillowy mouthfeel provided by flaked barley and flaked oats. Citrus and tropical fruit qualities from the Citra and Mosaic, respectively. The Conan yeast strain gives us big, peachy, fruity esters. Find it on tap and in cans!
Caboose Brewing Co. – Rustic Love
Hazy IPA – 7.1% ABV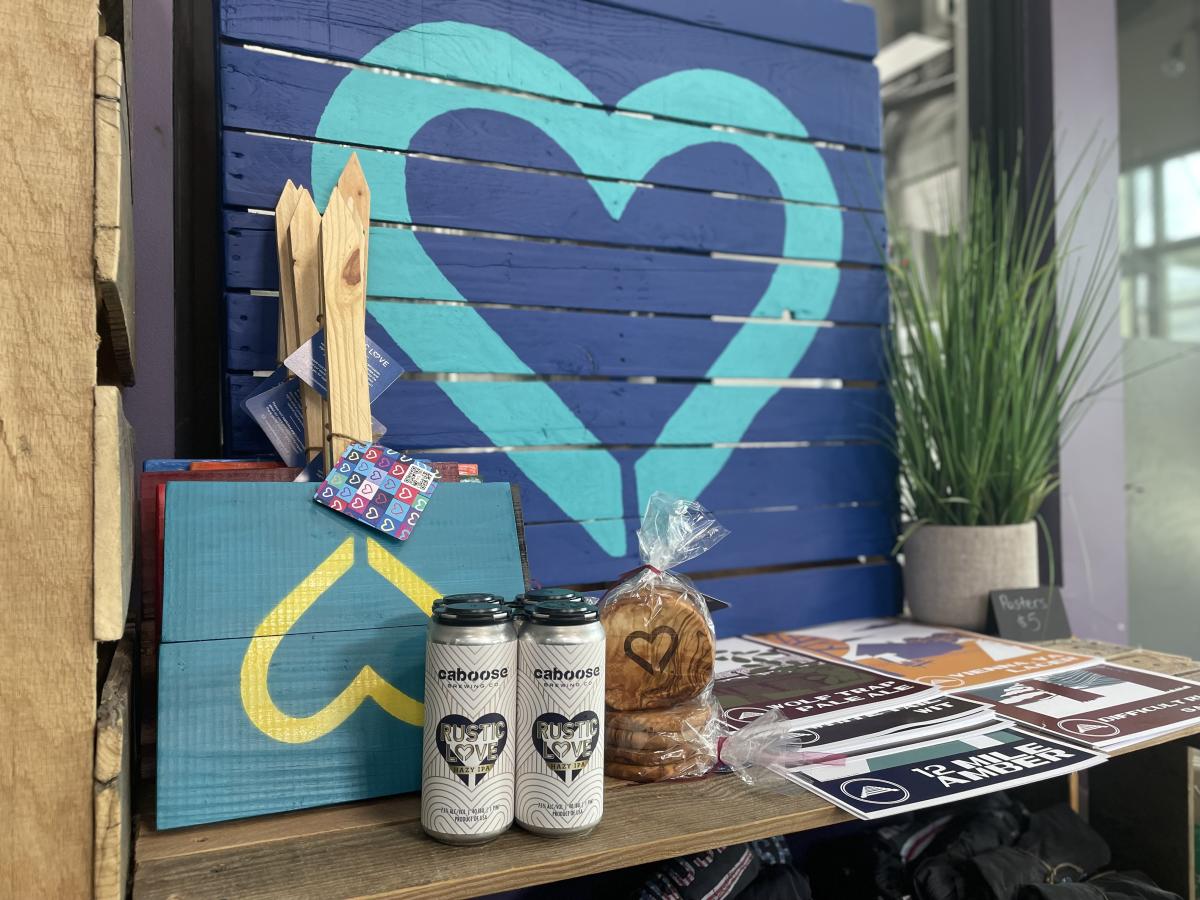 Image courtesy Caboose Brewing Co.
Whether you are fresh off the bike trail in Vienna or fresh off a day of shopping at Mosaic District, Caboose's two locations (Tavern in Vienna and Commons in Merrifield) are the perfect spots for kicking back with unique beers. And as part of Caboose's community-focused mission, the brewery has partnered with local Vienna non-profit, Rustic Love, to create a special Hazy IPA to fundraise for an amazing cause. Rustic Love helps bring the community together to help the food-insecure, so every purchase of this IPA supports that mission. Brewed and dry-hopped with Barbe Rouge, Mosaic, and Enigma hops, the unique blend has notes of strawberry, passionfruit, and ripe melon.
G34.3 Brewing Co. – Xi Ursae Majoris
Imperial Double IPA – 8.7% ABV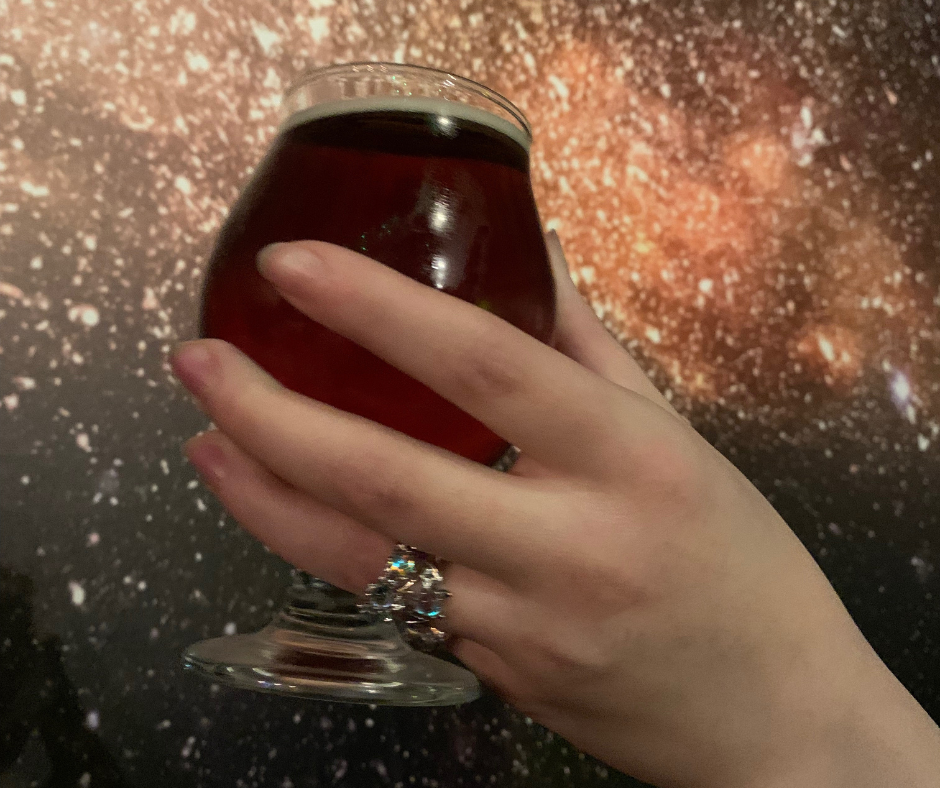 Image courtesy G34.3 Brewing Co.
Lorton-based, veteran-owned brewery G34.3 Brewing continues to create out-of-this-world beer by building an intriguing craft beer experience. Back from a year-long hibernation, the Xi Ursae Majoris is a Double IPA that celebrates the wonder of hops. Named after the star system found in the constellation of Ursa Major, this brew celebrates the innovative flavors and aroma of a specialty dry hop blend sourced from around the world. With bright and floral notes this is an approachable and enjoyable Double IPA for all.
Which of these unique Fairfax County beers has your mouth-watering? Let us know in the comments and be sure to tag us on social when you collect your winter survival kit using #FXVA, #LocallyPoured, and @VisitFairfax. Learn more about our local breweries by visiting FXVA.com/beer. For an in-depth dive on some of our breweries, check out more blogs here.