The holidays have come and gone and dry January is finally over, so we figured it's about time to offer up even more of the most unique and interesting beers you can try this winter from our Fairfax County Breweries. Think of it as a winter survival kit – make your own six-pack (or case) by mixing and matching these creative brews. Don't forget to sign up for your free Locally Poured Field Guide before hitting up these spots – check in at each location for exclusive discounts, deals, and rewards!
Here are some of the best winter beers you can find in Fairfax County this season. Tell us about your favorites in the comments below!
Settle Down Easy Brewing Co. – Wassail Away With Me
Winter Warmer – 6.5% ABV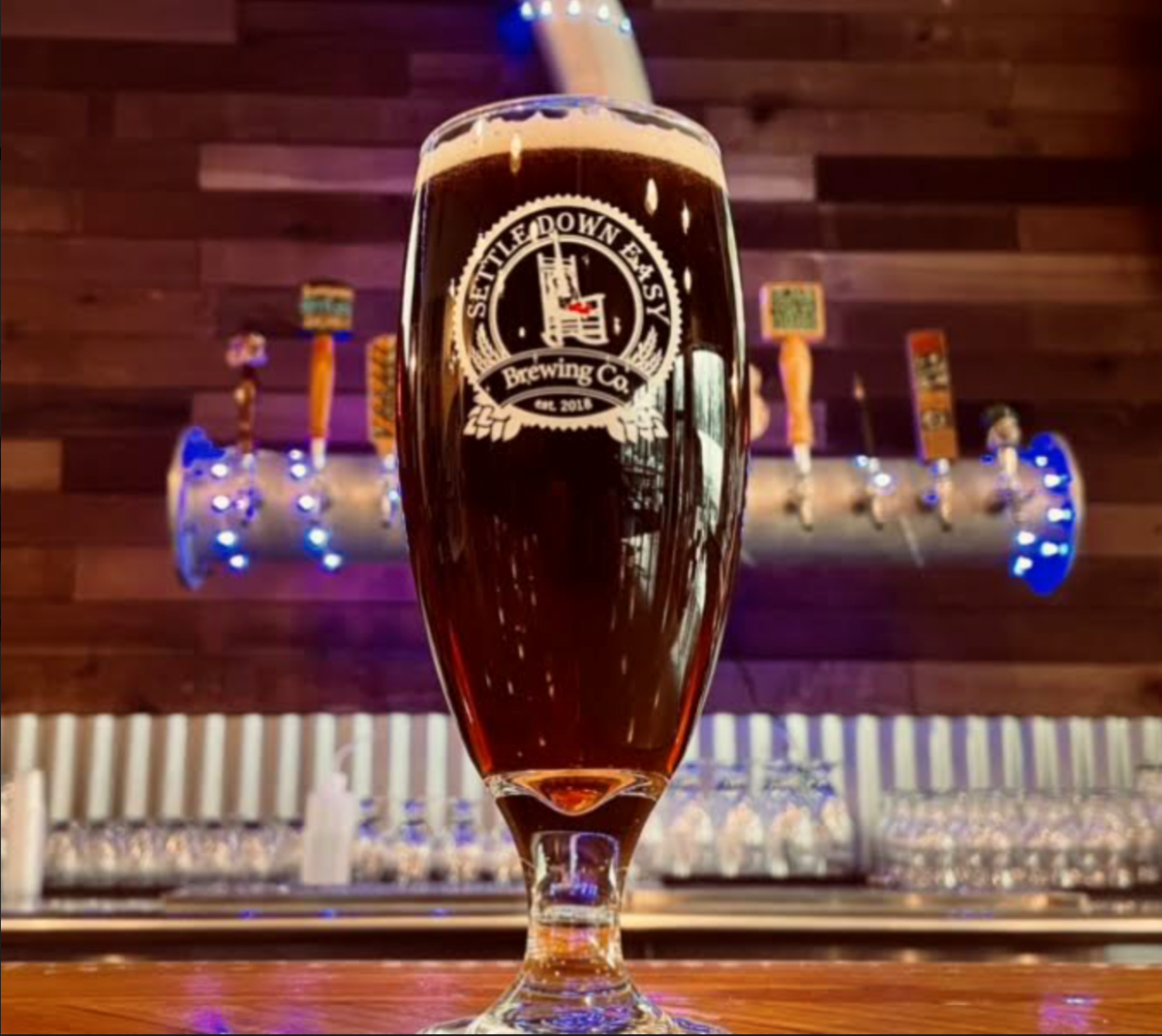 Image courtesy Settle Down Easy Brewing
This Merrifield brewery has had a busy year, celebrating its 3rd anniversary with an announcement opening a second location in Oakton, Virginia (coming spring 2022!). But its focus on great beers hasn't wavered - this winter, you can beat the cold with the Wassail Away With Me, a spiced winter warmer with a lightly sweet and malty base, hints of Belgian amber candi syrup and molasses, and a harmonious blend of winter flavors like elderberry, ginger, cinnamon, and orange peel. As you await the brewery's second location, keep tabs on their upcoming events as well.
Aslin Beer Co. – Volcano Sauce
Sour Ale – 6.0% ABV​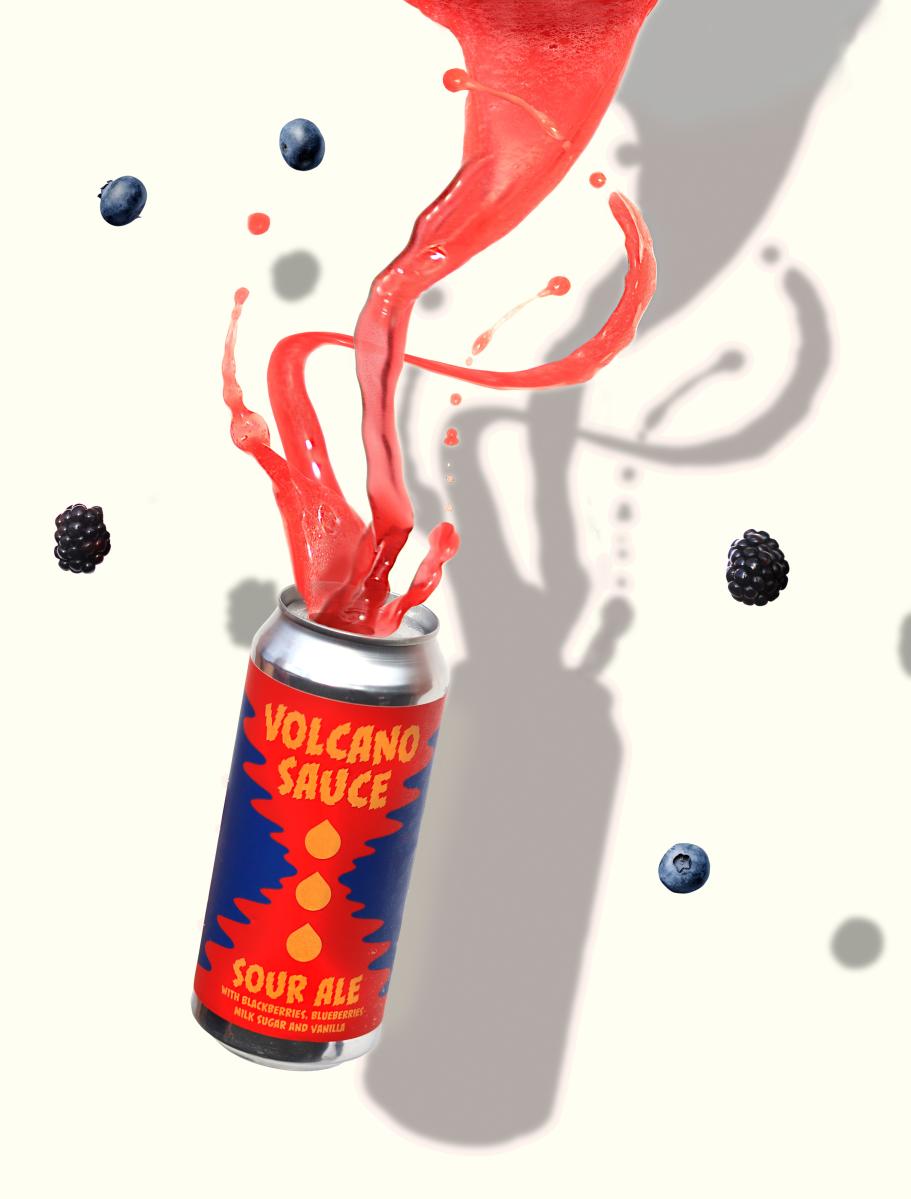 Image courtesy Aslin Beer Co.
The creative minds at Aslin Beer Co. are always churning out supremely unique brews all year long, but this winter be sure to swing by their Herndon taproom for this delicious sour ale that is packed to the brim with blueberry and blackberry flavors. Milk sugar and vanilla bring in bursts of creamsicle smoothness. Get this tart treat while it lasts - Aslin's unique concoctions never stick around too long!
 
Ono Brewing Co. – Ku'uipo
Caramel Coffee Porter – 6.25% ABV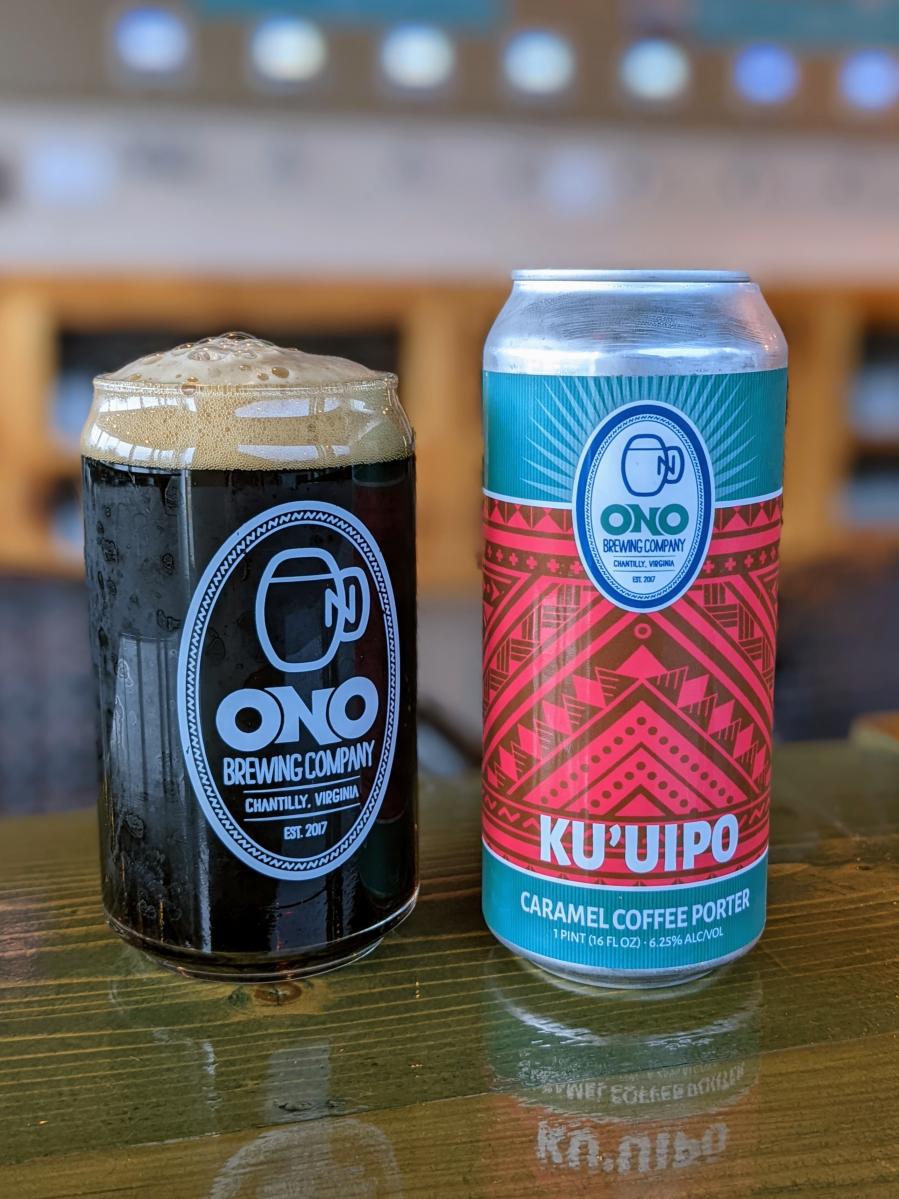 Image courtesy Ono Brewing Co.
Ku'uipo means sweetheart in Hawaiian, and this caramel-espresso porter will definitely have you falling in love, the owners of Chantilly's Ono Brewing Co. tell us. To make this tasty treat, they used whole espresso beans and a blend of specialty malts to provide rich coffee and chocolate flavors that are accented by sweet caramel. Hot tip: Double up on the chocolaty goodness after a visit to Ono Brewing Co. by stopping next door at Fairfax County's only actual chocolate factory!
 
Mustang Sally Brewing Co. – Crumbs: Apricot Black Currant Crumble
Imperial Dessert Sour – 8.3% ABV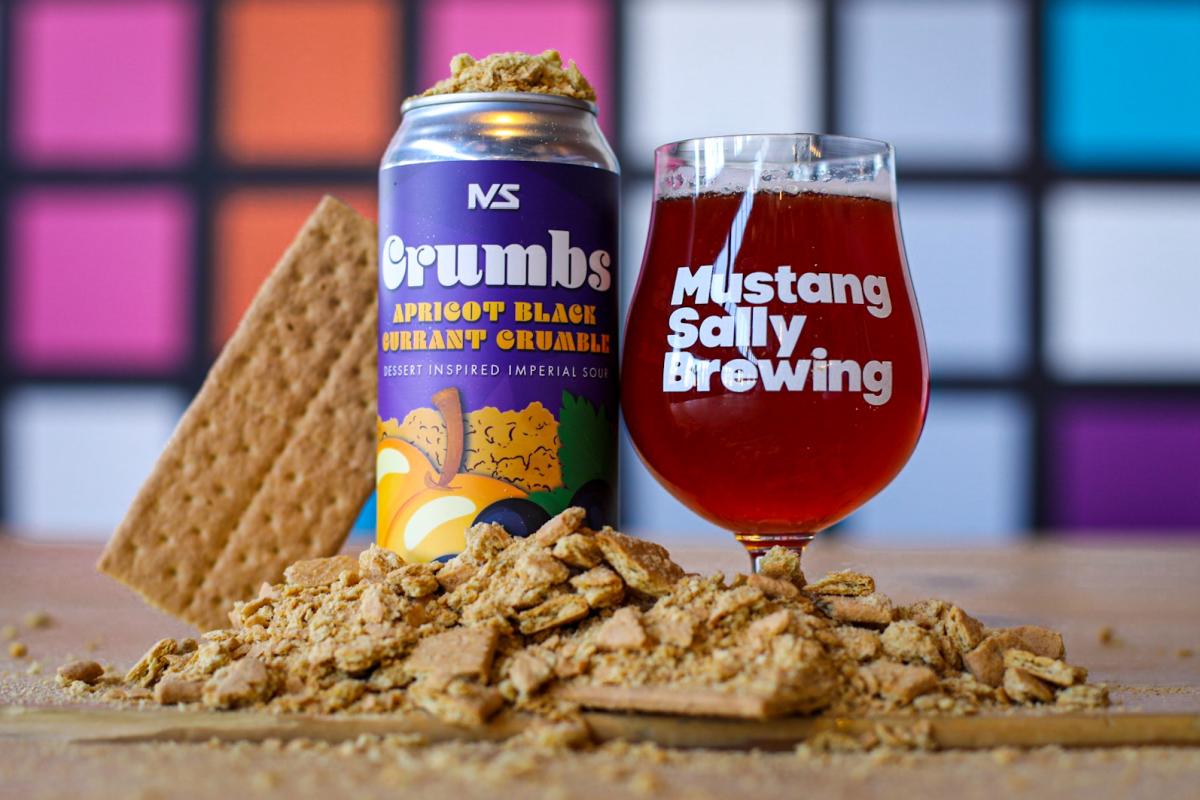 Image courtesy Mustang Sally Brewing Co.
The newest release in Mustang Sally Brewing Co.'s Crumbs series is an Apricot Black Currant Crumble-inspired imperial dessert sour. Honestly, that's all you probably need to hear before you hightail it to their Chantilly taproom, but it was also made with graham crackers, cinnamon, and of course apricots and black currants. If bakeries served beer, this one would be its most popular seller! 
Honor Brewing Co. – Classified
Session IPA – 4.0% ABV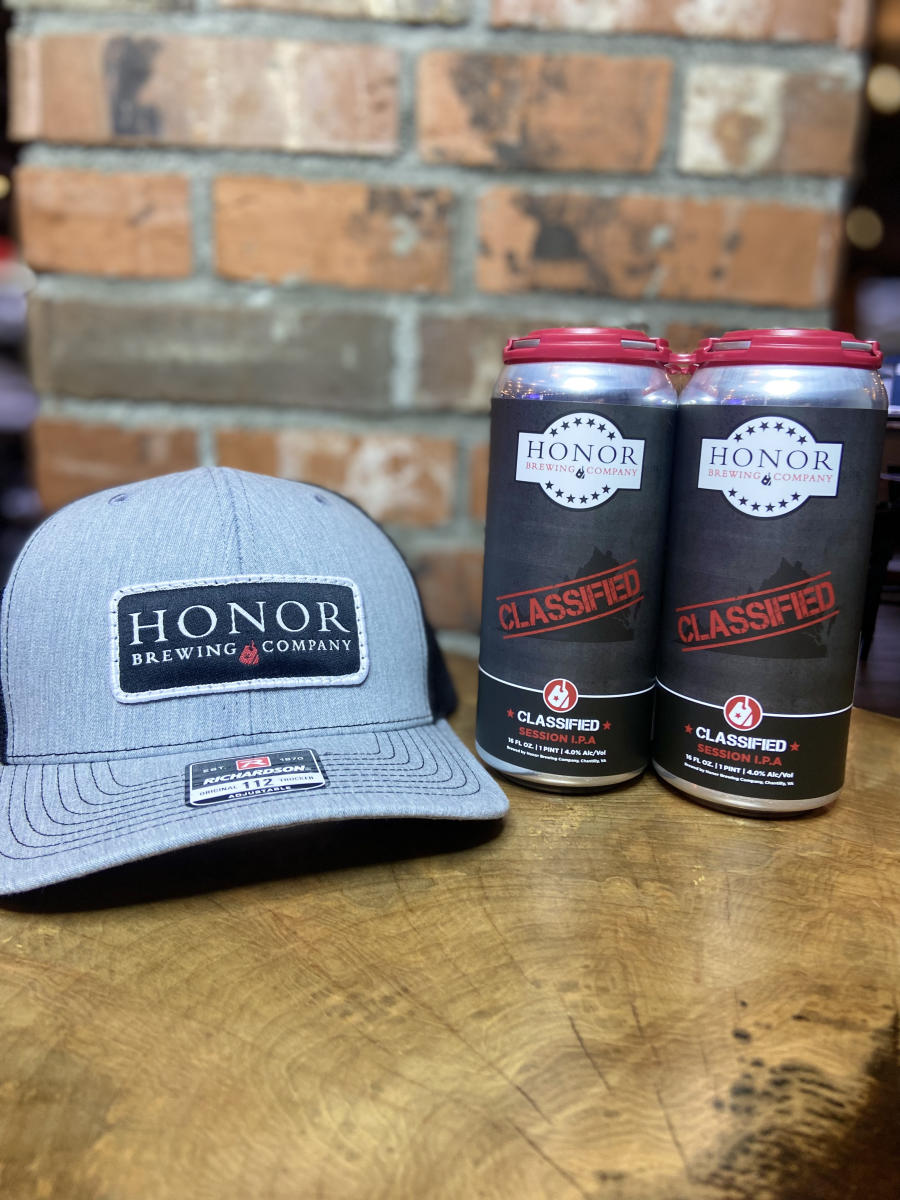 Image courtesy Honor Brewing Co.
This Chantilly-based operation has been distributing for a while, but finally has a shiny new taproom to visit so you can try their great lineup of beers in person. One such brew to try is Classified, a Session IPA using Azacca and Eldorado hops that help give it a light, crisp, and tropical flavor. What makes it a shockingly unique find? The fact that despite its surprisingly bold flavor, this craft beer is only 97 calories. How they got there? Well, that's classified!
 
Lake Anne Brew House – Dubbel Crossed
Belgian Dubbel - 6.9% ABV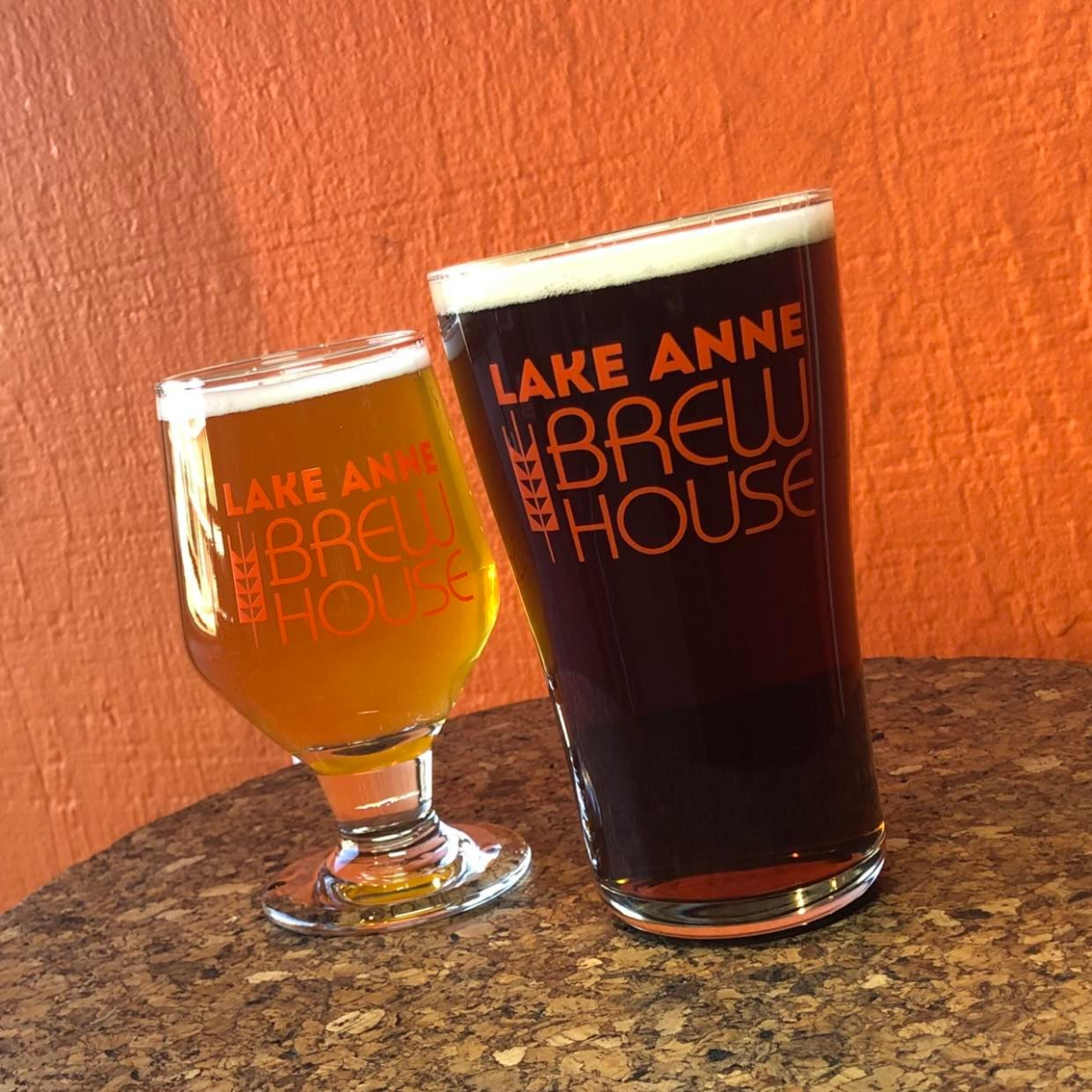 Image courtesy Lake Anne Brew House
This Belgian Dubbel is new this year at Reston's waterfront nano-brewery, Lake Anne Brew House. Brewed in the traditional Trappist style, it drinks like a strong brown ale, with understated bitterness balancing a slight malty sweetness and hints of dark fruit, plum, and raisin (pictured right). For another Belgian treat, don't miss the 2022 Golden Strong Belgian Ale, an award-winning favorite that is brewed once a year and offers up significant fruity esters that give off a hint of pear and pineapple (pictured left).

Juicy Brewing Co. - Oppaque
Hazy DIPA - 8.0% ABV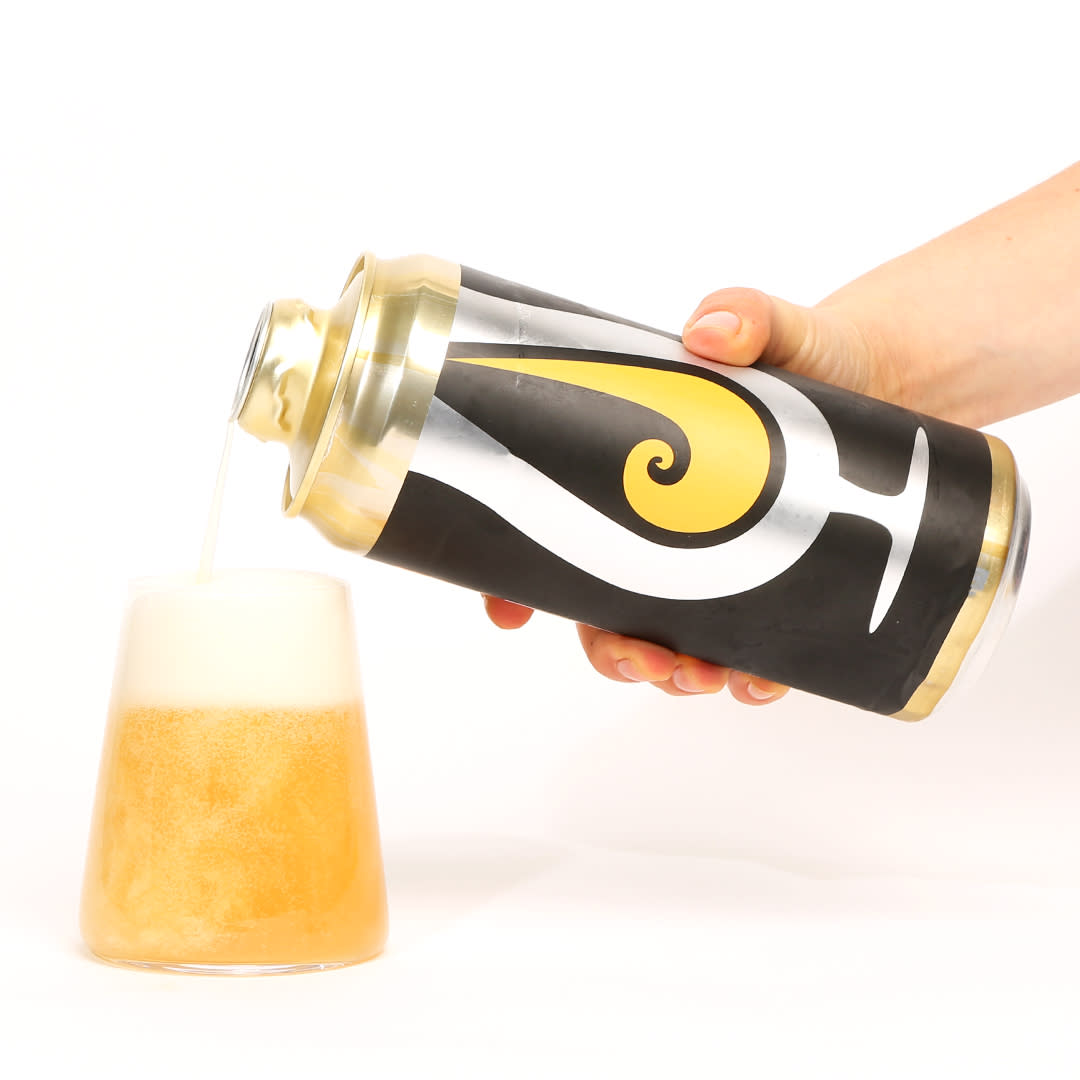 Image courtesy Juicy Brewing Co.
The youngest brewery in Fairfax County (still in its soft opening phase!) is in a familiar location to area beer fans. Juicy Brewing Co. has taken the reins at Aslin Beer Co.'s original headquarters at Sunset Business Park in Herndon, but is offering up a fresh take on hazy IPAs and fruit-forward sours. The Oppaque series (available in a DIPA and a TIPA) showcase farmer direct hops sourced from around the world. The Oppaque DIPA offers a pillowy, oated grain bill with a soft finish and is balanced by those hand-selected hops (Strata in the whirlpool, and doses of Strata, Nectaron, and Motueka during fermentation). Juicy's intimate taproom in Herndon is now open during select times Thursdays-Sundays, but be sure to check its Facebook & Instagram pages for up-to-date info until a grand opening is held towards spring.

Bunnyman Brewing – Bunnyman Begins
Peanut Butter Milk Stout - 9.0% ABV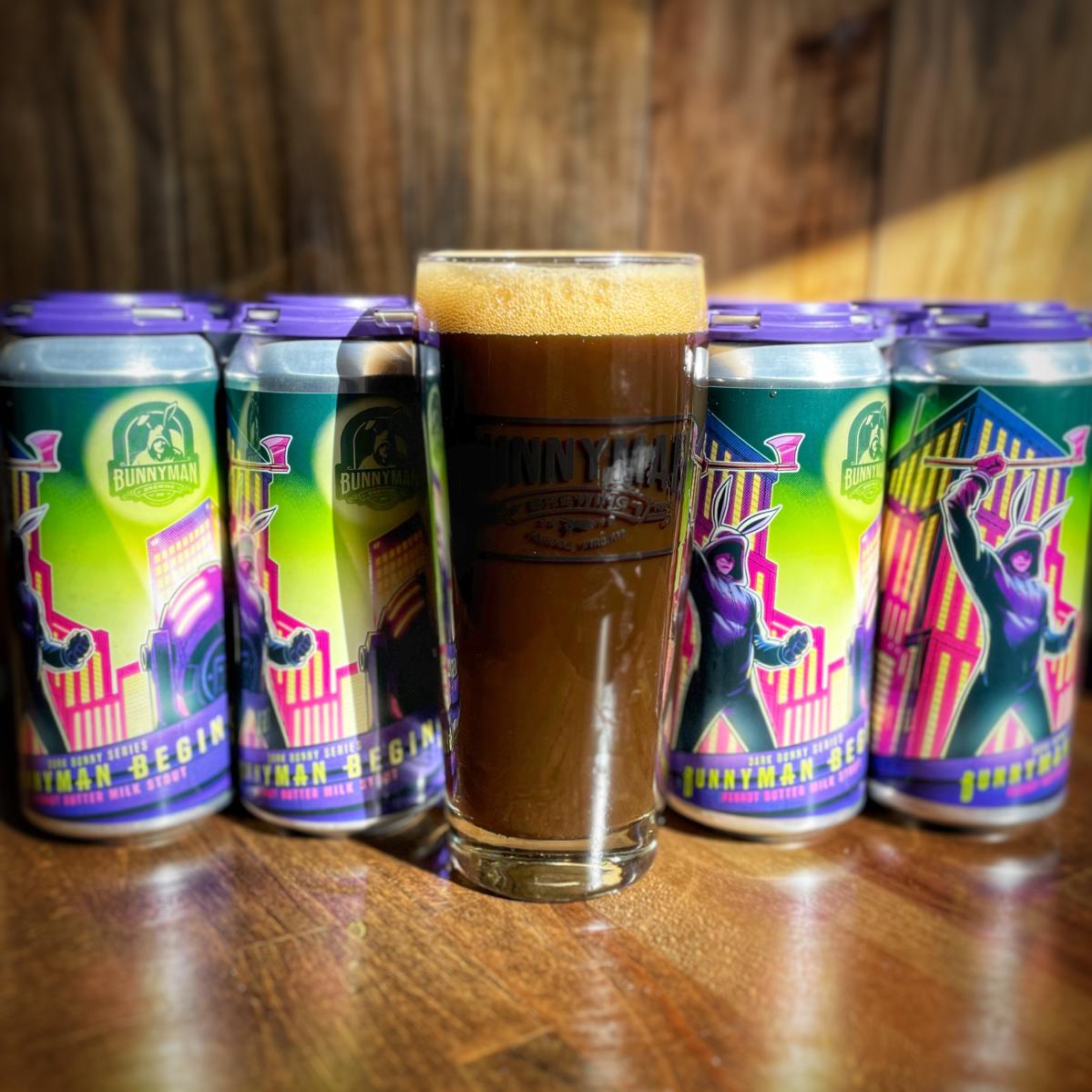 Image courtesy Bunnyman Brewing 
One of Fairfax County's two newest breweries, Bunnyman Brewing - just like its namesake - is starting its own urban legend at its location near the tracks in the Burke/Fairfax area. Featuring 18 self-pour taps, Bunnyman Brewing brews to satisfy the most discerning brewers to casual beer drinkers. Bunnyman Begins, a peanut butter milk stout, is the first in the new Dark Bunny Series, which will feature unique stout variants. A creamy, chocolatey milk stout with a nice mouth feel and peanut butter aroma, Bunnyman Begins is a little sweet but balanced by a strong malty finish.
 
Fair Winds Brewing Co. – Very Berry Tart Ale
Sour - Fruited - 5.2% ABV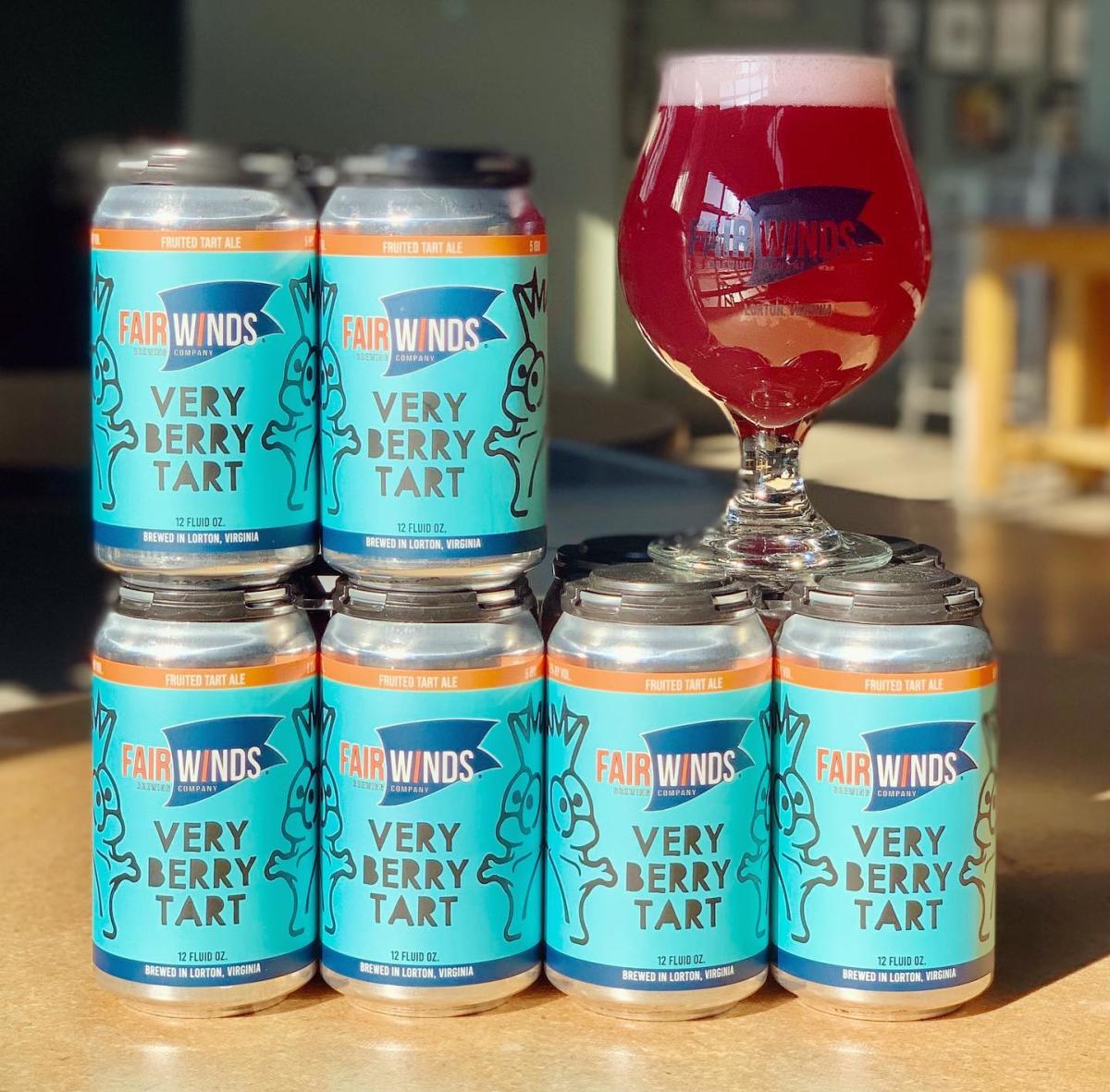 Image courtesy Fair Winds Brewing Co / Facebook
This fruity sour from the veteran-owned Lorton brewery blends cranberry, blueberry, and raspberry purées into a super juicy and delicious tart ale. It's like pie in a glass! Available on draft and in cans while it lasts! It's a berry-good time to pay this brewery a visit - not only do they celebrate 7 years in March 2022, but you can also try Virginia's very best beer. Fair Winds' Quayside Kolsch took home BEST IN SHOW (!) at the Virginia Craft Beer Cup in 2021. 
 
Bike Lane Brewing Co. – Chamois Cream Ale
Cream Ale – 5.7% ABV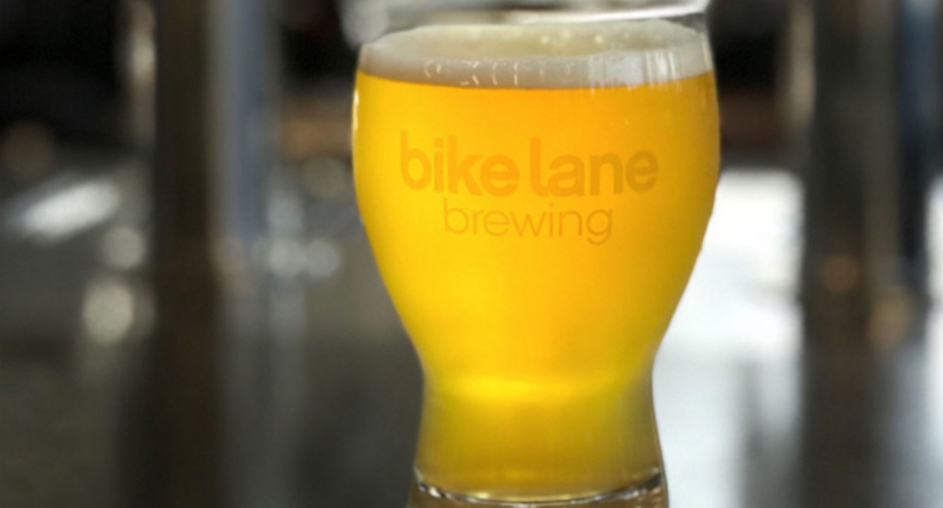 Image courtesy Bike Lane Brewing Co. / web
The perfect way to cap a bike ride along the W&OD Trail? Pump those bike tires and grab a pint at this bike shop-meets-brewery in Reston. The Chamois Cream Ale is brewed with flaked corn and flaked rice to provide a crisp, dry finish. Be sure to check their rotating drafts as well – the Hellwig is another unique New England style IPA brewed with Citra and Mosaic hops filled with citrus and tropical fruit qualities.
Caboose Brewing Co. – Empowered West Coast IPA
IPA – 6.3% ABV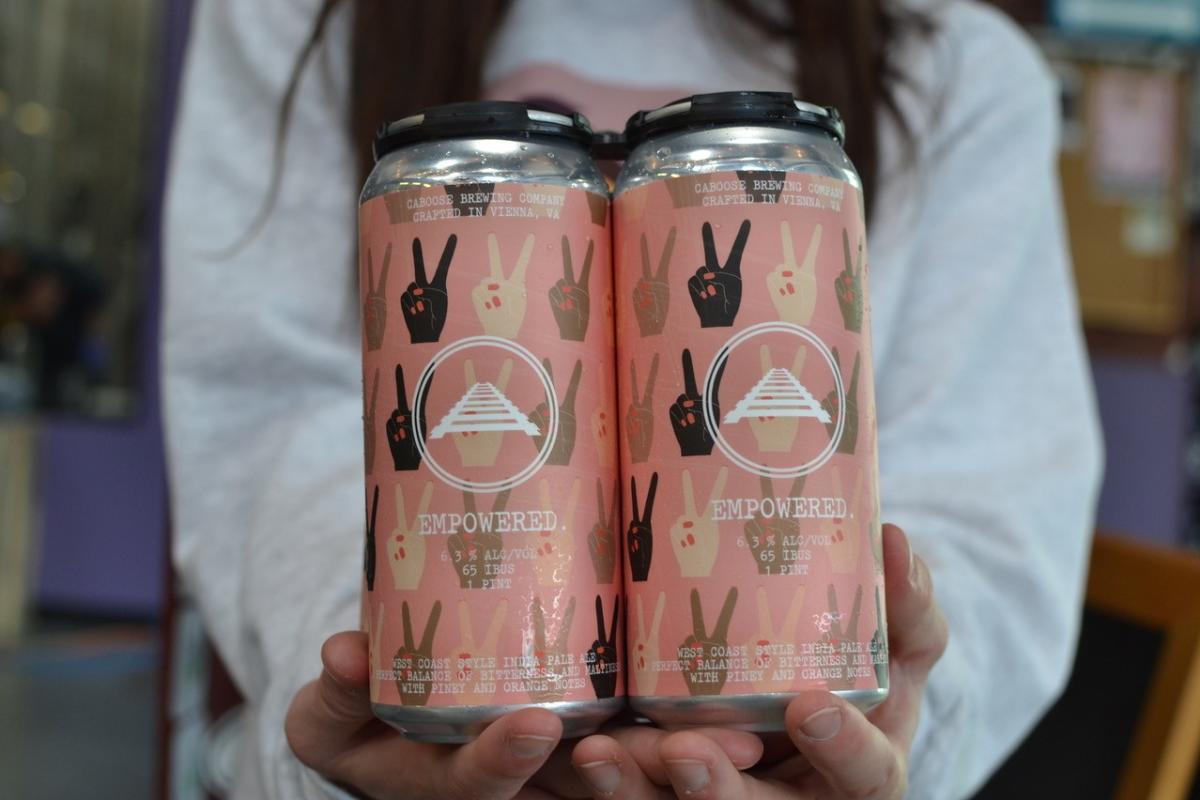 Image courtesy Caboose Brewing Co.
Whether you are fresh off the bike trail in Vienna or fresh off a day of shopping at Mosaic District, Caboose's two locations (Tavern in Vienna and Commons in Merrifield) are the perfect spots for kicking back with unique beers. Just in time for March's Women's History Month, you can order the Empowered West Coast IPA, designed and brewed by their female brewer and brewed with the 2022 Pink Boots Society Hop Blend. This one is an easy-drinking beer with tasting notes of pine and honeydew melon on the nose with a grapefruit and berry finish.
G34.3 Brewing Co. – Oceanus Procellarum
Stout – American – 6.4% ABV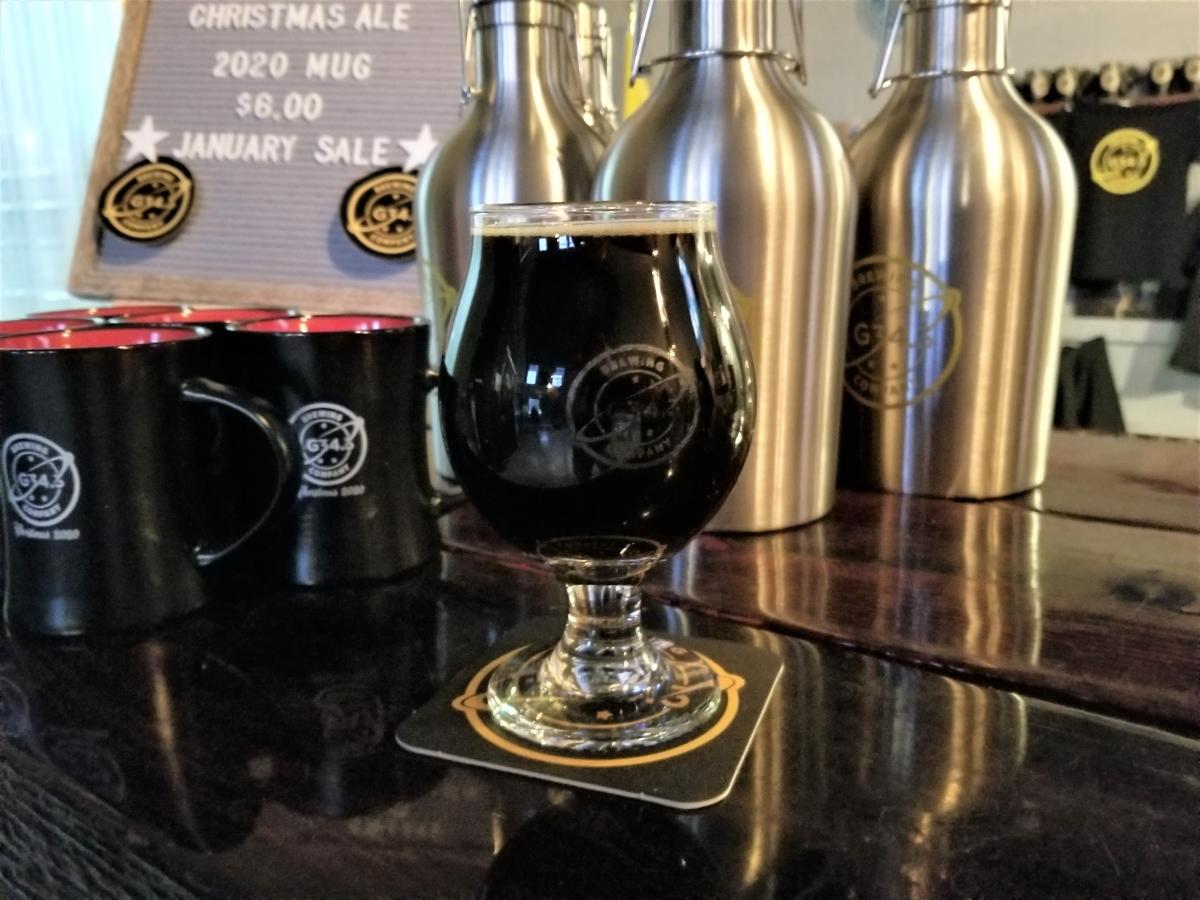 Image courtesy G34.3 Brewing Co.
One of Fairfax County's newest taprooms, G34.3 Brewing in Lorton offers a number of rotating taps, but one you can be sure to always find in the lineup is the Oceanus Procellarum, a delicious coffee stout brewed with their own house blend coffee. According to their owners, this is one of their oldest continuously-brewed concepts and also one that has been through more iterations than any of their other brews due to experimentation with different amounts of coffee beans, coffee varieties, and even other tweaks like chocolate malt and chocolate wheat malt. Regardless of the iteration, it continues to be a favorite of the brewers and guests.
Which of these unique Fairfax County beers has your mouth-watering? Let us know in the comments and be sure to tag us on social when you collect your winter survival kit using #FXVA, #LocallyPoured, and @VisitFairfax. Learn more about our local breweries by visiting FXVA.com/beer. For an in-depth dive on some of our breweries, check out more blogs here.