The holidays have come and gone and dry January is almost over, so we figured it's about time to offer up some of the most unique and interesting beers you can try this winter from our Fairfax County Breweries. Think of it as a winter survival kit – make your own six-pack (or case) by mixing and matching these creative brews. Don't forget to pick up your Fairfax County Breweries Field Guide before hitting up these spots – collect stamps or digital check-ins for exclusive deals.
Here are some of the best winter beers you can find in Fairfax County this season. Tell us about your favorites in the comments below!
Settle Down Easy Brewing Co. – Sweet Scoville Sting
Honey Jalapeno Ale – 6% ABV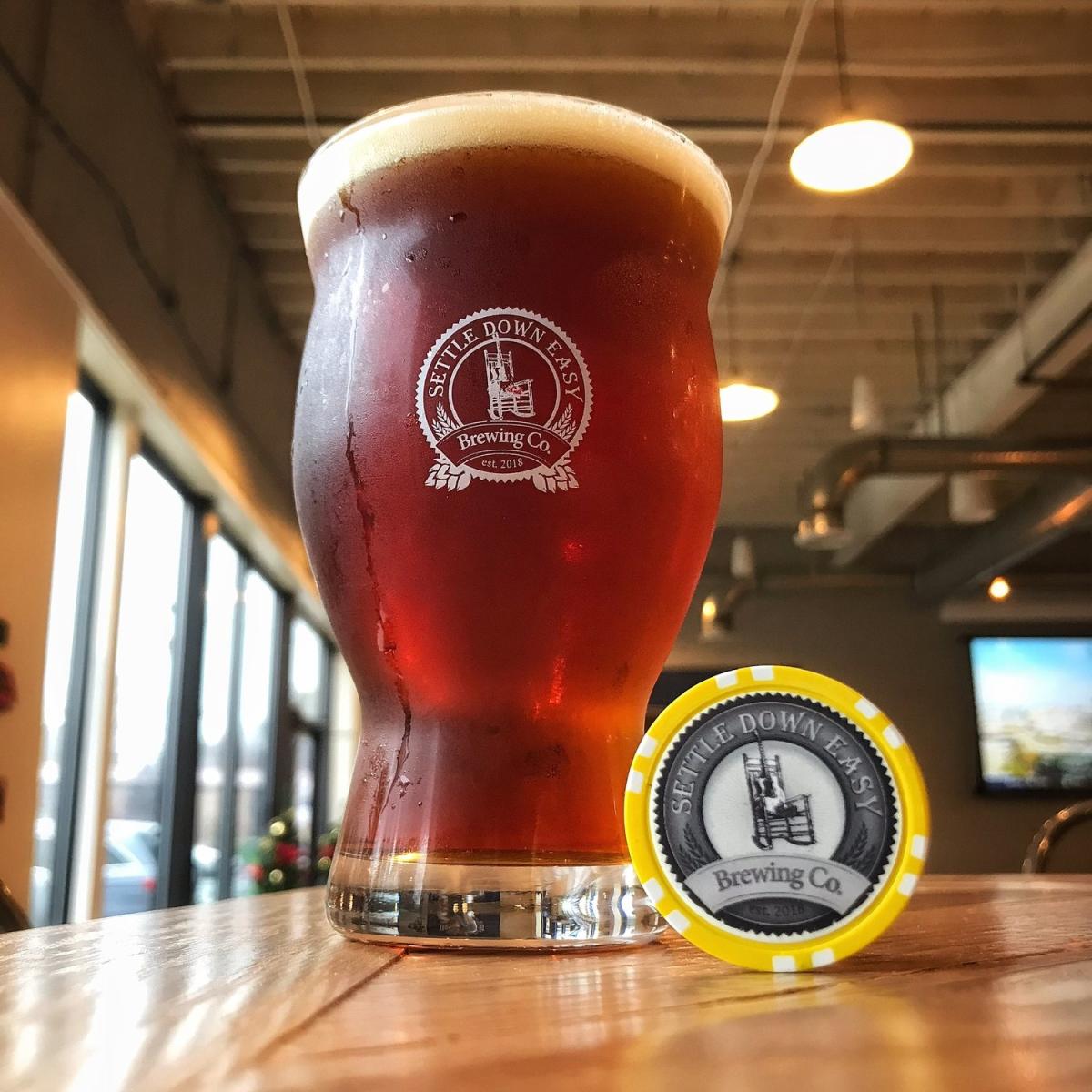 Image courtesy Settle Down Easy Brewing
This young-ish Merrifield brewery has dozens of brews in rotation, but this spicy ale is one of its flagships – and with good reason. The incorporation of jalapenos blended with a huge amount of honey gives the beer a lovely and flavorful balance. Pro tip from co-owner Frank Kuhns: add a can to your crockpot chili for a winter dish sure to warm your belly.
Aslin Beer Co. – Gakozing
IPA – 6.5% ABV​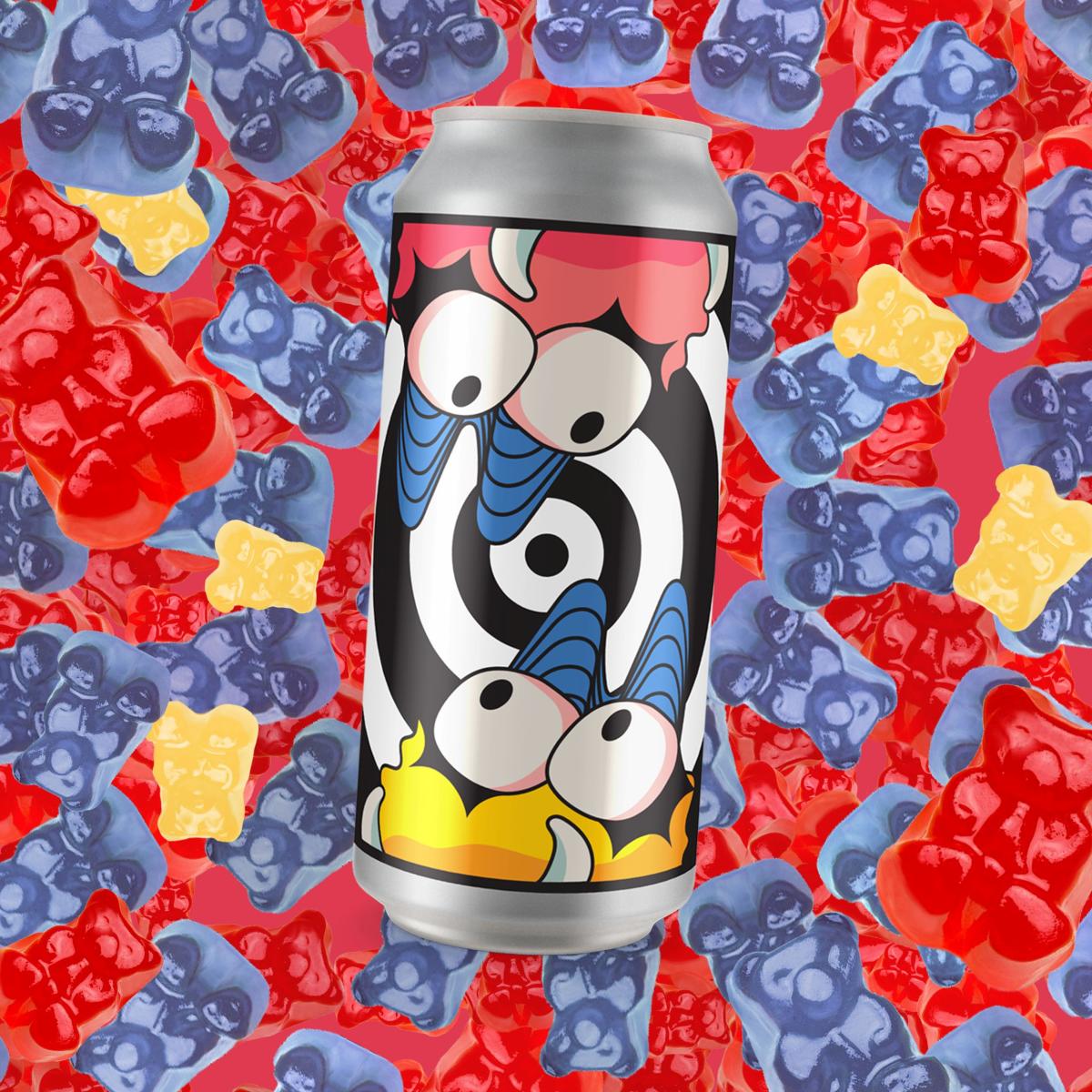 Image courtesy Aslin Beer Co.
The creative minds at Aslin Beer Co. are always churning out supremely unique brews all year long, but this winter be sure to swing by their brand new Herndon taproom for this delicious IPA brewed with 50 lbs. (!) of Albanese Gummy bears and hopped with Citra & Mosaic. You'll find huge notes of strawberry up front with a refreshing sweet/tart combo, and an all too familiar gummy bear taste upon its finish. Bonus when you stop by their new Herndon location - order brats from Eugene's Sausage & Fries food truck to enjoy in their dog-friendly outdoor heated seating area!
Ono Brewing Co. – Yuhu
Milk Chocolate Stout – 6% ABV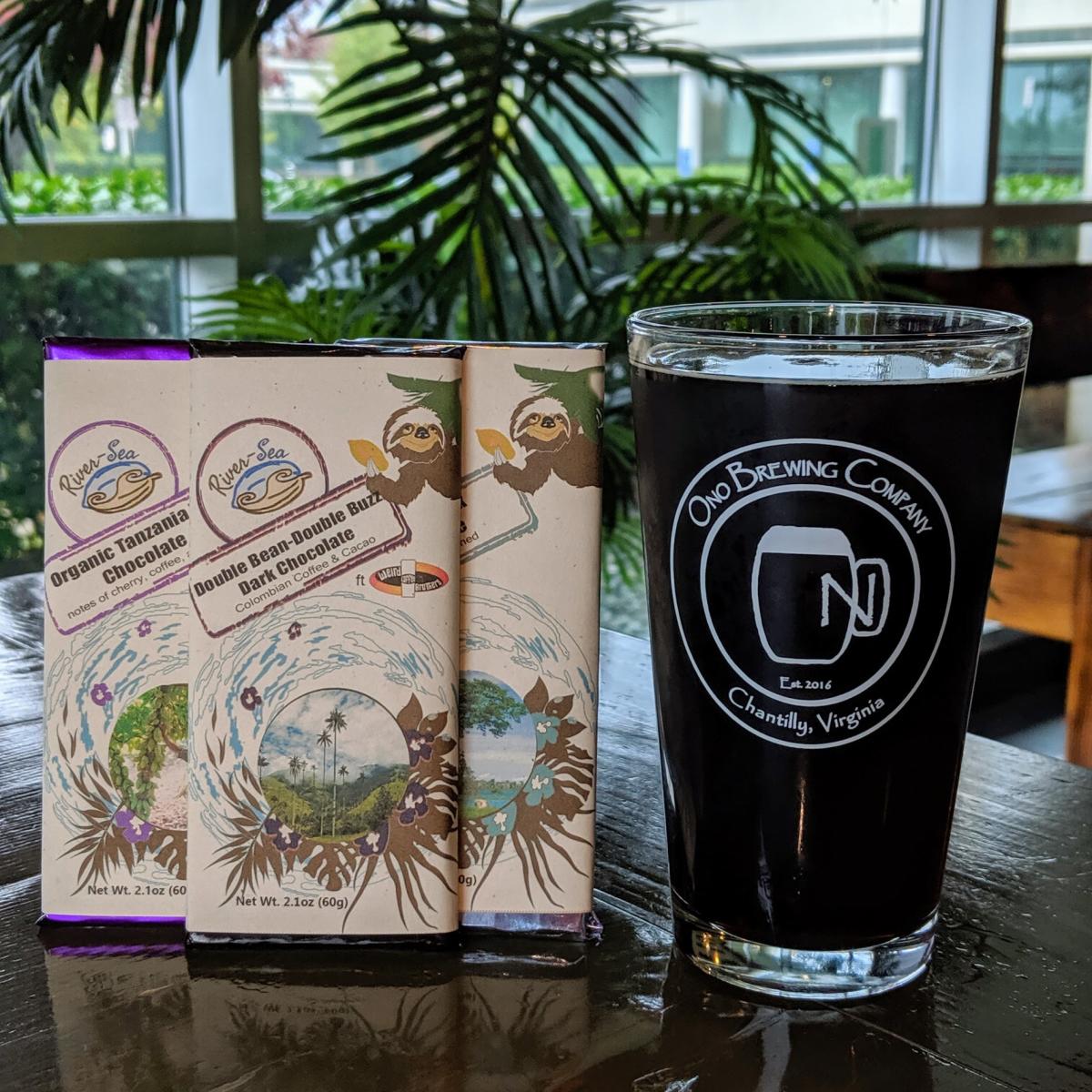 Image courtesy Ono Brewing Co.
Benefits of being a brewery located to the county's only actual chocolate factory? Leftover cacao husks and nibs! Ono Brewing Co.'s Yuhu (pronounced you-who) offers a rich chocolate flavor with notes of caramel and was brewed with lactose and over 50 pounds of imported Columbian cacao husks and nibs, grown by indigenous farmers in the Sierra Nevada region.
Fair Winds Brewing Co. – Very Berry Tart Ale
Sour - Fruited - 5.2% ABV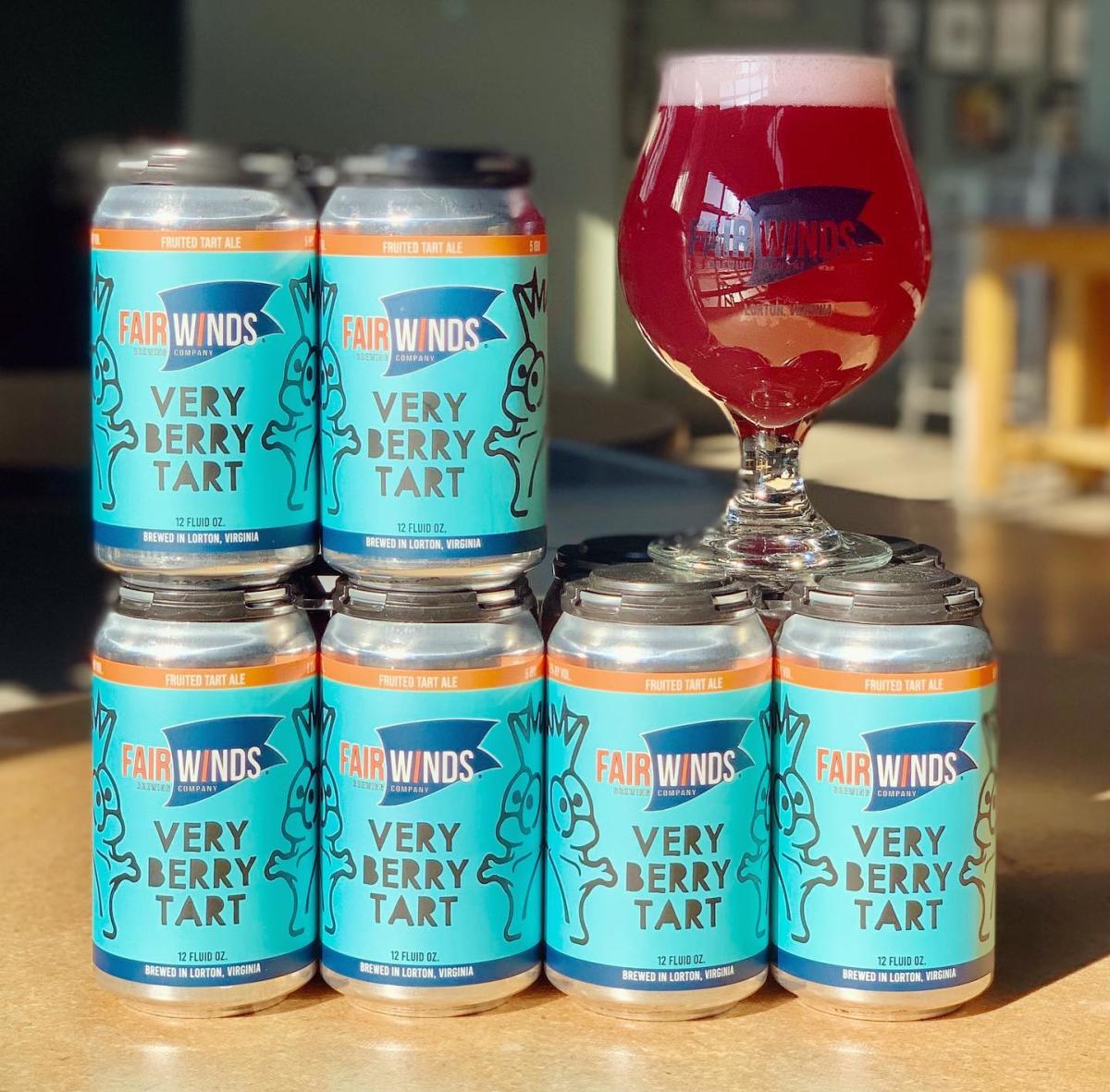 Image courtesy Fair Winds Brewing Co / Facebook
This fruity sour from the veteran-owned Lorton brewery blends cranberry, blueberry, and raspberry purées into a super juicy and delicious tart ale. It's like pie in a glass! Available on draft and in cans while it lasts! If sours aren't your thing, don't miss their newly released Ghost of the Mariner variant - a robust barrel-aged stout with a generous addition of coffee from Herndon roastery Weird Brothers Coffee.
Mustang Sally Brewing Co. – Dessert First: Tiramisu
Imperial Chocolate Stout – 11.7% ABV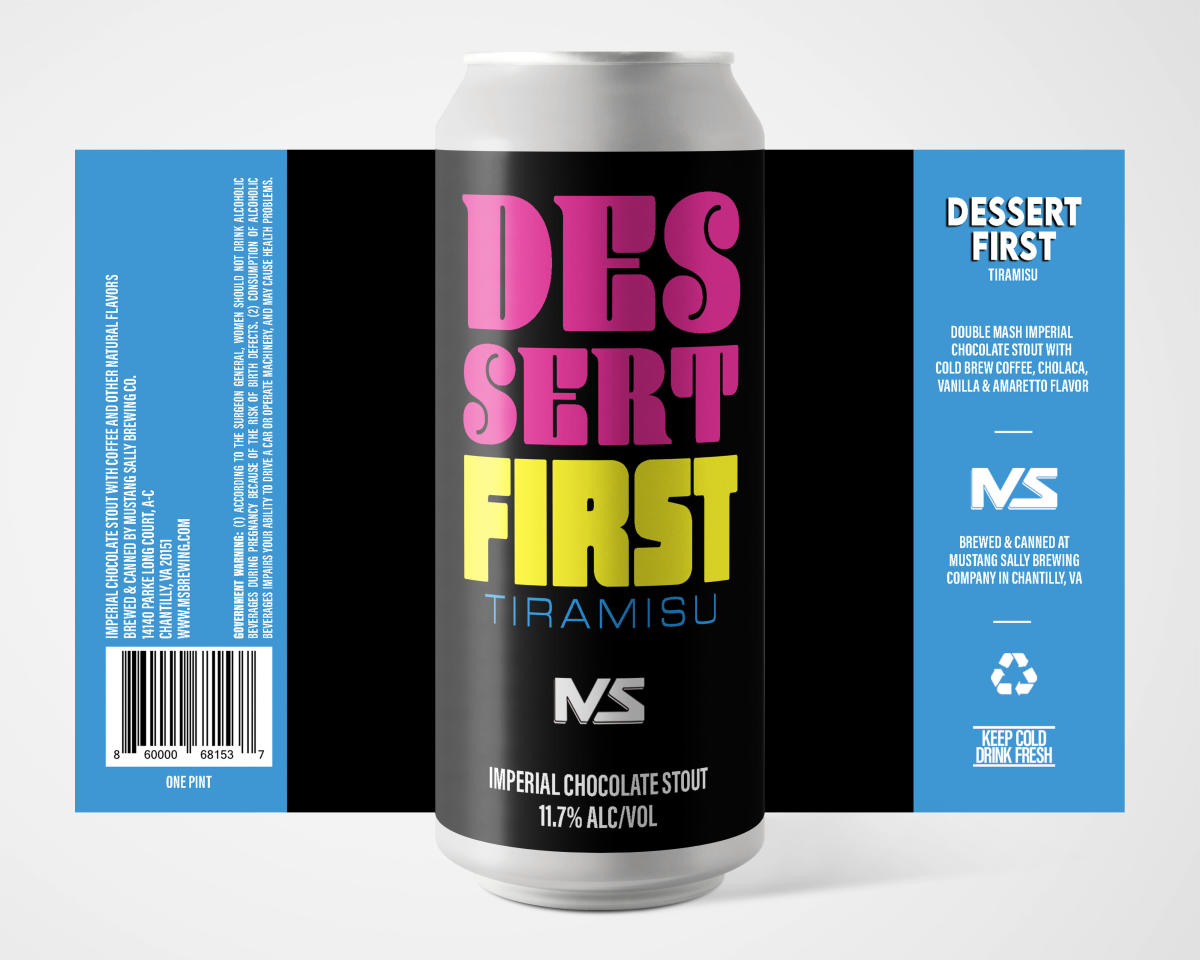 Image courtesy Mustang Sally Brewing Co.
Who says you can't have dessert first? This special winter brew from Chantilly-based MSB is part of its Dessert First lineup and is a full-bodied stout with cold brew coffee, cholaca, vanilla and amaretto flavors. Sip slow and enjoy, starting this February.
Honor Brewing Co. – Cherry Wheat
Wheat Beer – 5.5% ABV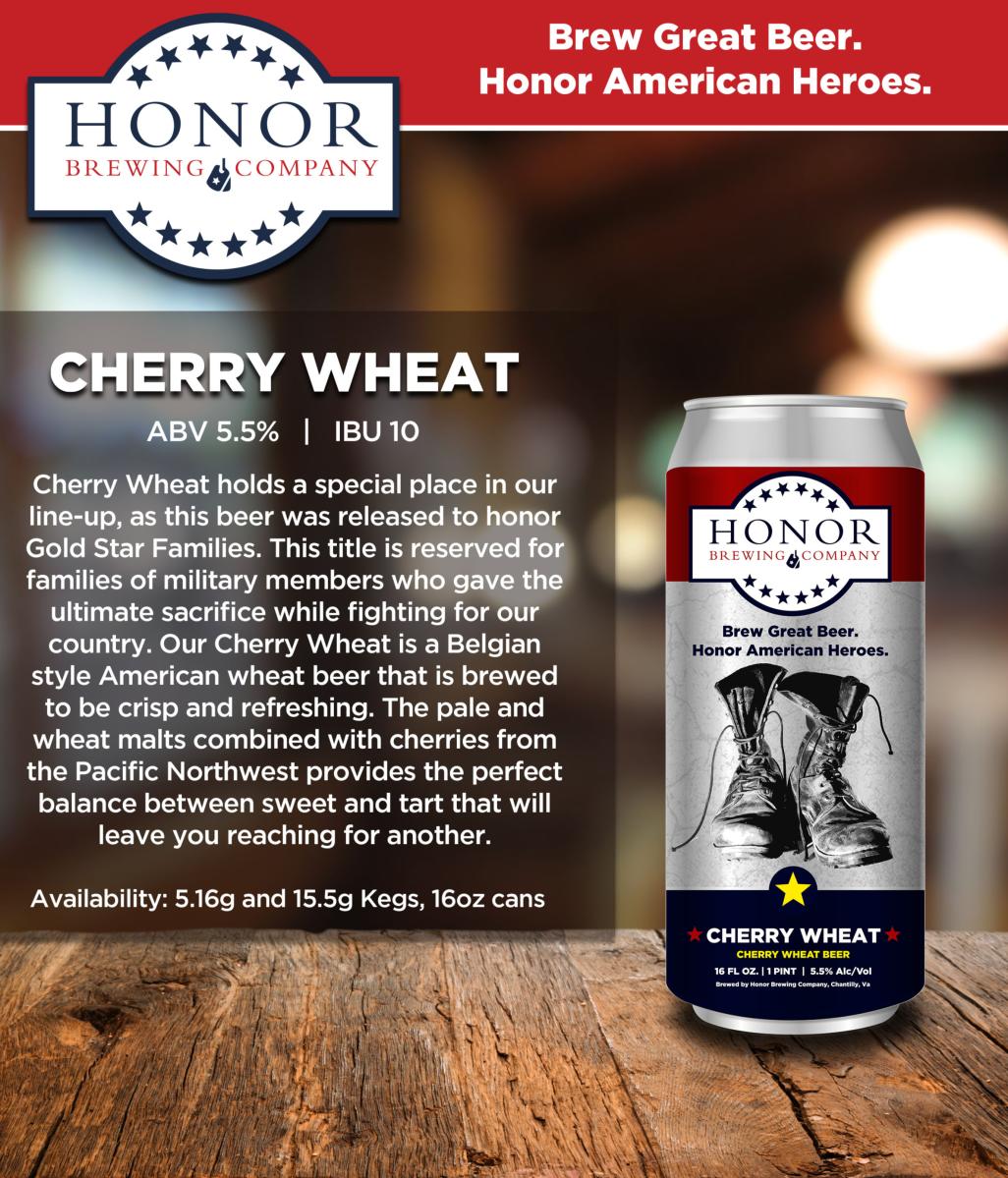 Image courtesy Honor Brewing Co.
This Chantilly-based operation has been distributing for a while, but will soon have a new taproom to visit so you can try their great lineup of beers in person. The Cherry Wheat is a Belgian style American wheat beer that combines pale and wheat malts with cherries from the Pacific Northwest to provide the perfect balance between sweet and tart! This beer was released to honor Gold Star Families, families of military members who gave the ultimate sacrifice while fighting for our country.
Bike Lane Brewing Co. – Chamois Cream Ale
Cream Ale – 5.7% ABV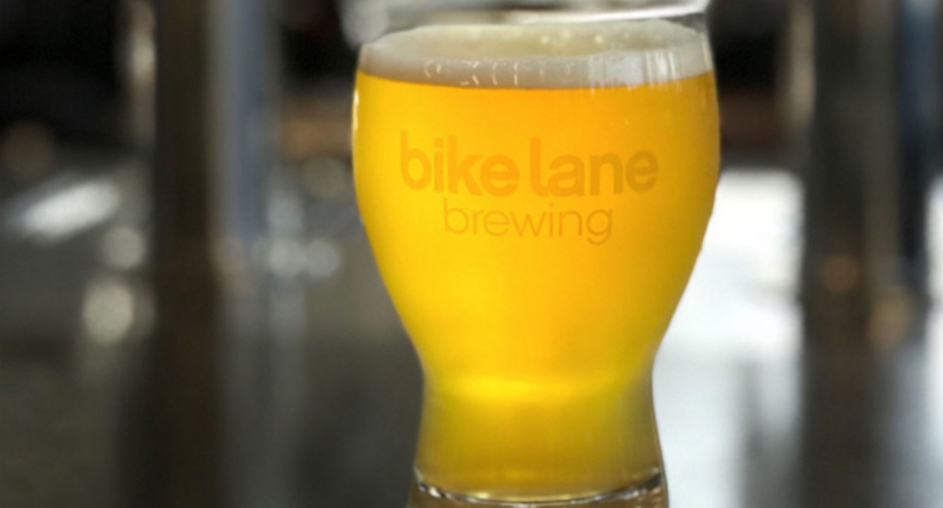 Image courtesy Bike Lane Brewing Co. / web
The perfect way to cap a bike ride along the W&OD Trail? Pump those bike tires and grab a pint at this bike shop-meets-brewery in Reston. The Chamois Cream Ale is brewed with flaked corn and flaked rice to provide a crisp, dry finish. Be sure to check their rotating drafts as well – the Hellwig is another unique New England style IPA brewed with Citra and Mosaic hops filled with citrus and tropical fruit qualities.
Caboose Brewing Co. – Empowered West Coast IPA
IPA – 6.3% ABV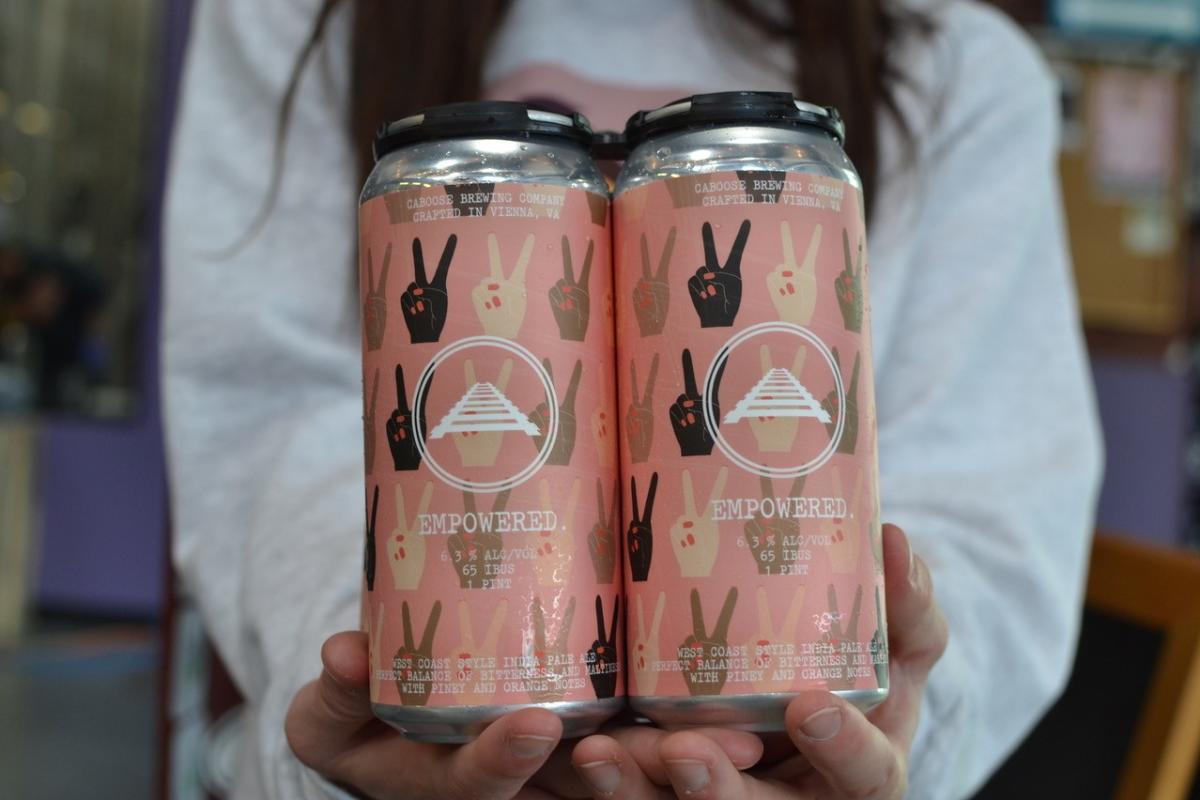 Image courtesy Caboose Brewing Co.
Whether you are fresh off the bike trail in Vienna or fresh off a day of shopping at Mosaic District, Caboose's two locations (Tavern in Vienna and Commons in Merrifield) are the perfect spots for kicking back with unique beers. Coming up in March, you can order the Empowered West Coast IPA, designed and brewed by their female lead brewer and brewed with the 2021 Pink Boots Society Hop Blend. This one is an easy-drinking beer with tasting notes of pine and honeydew melon on the nose with a grapefruit and berry finish. Don't miss a few other unique brews this season, including the Mango Milkshake IPA, the Rum Barrel Aged Tiramisu Stout, and the For Lovers: Virginia Pine Pale Ale.
G34.3 Brewing Co. – Oceanus Procellarum
Stout – American – 6.4% ABV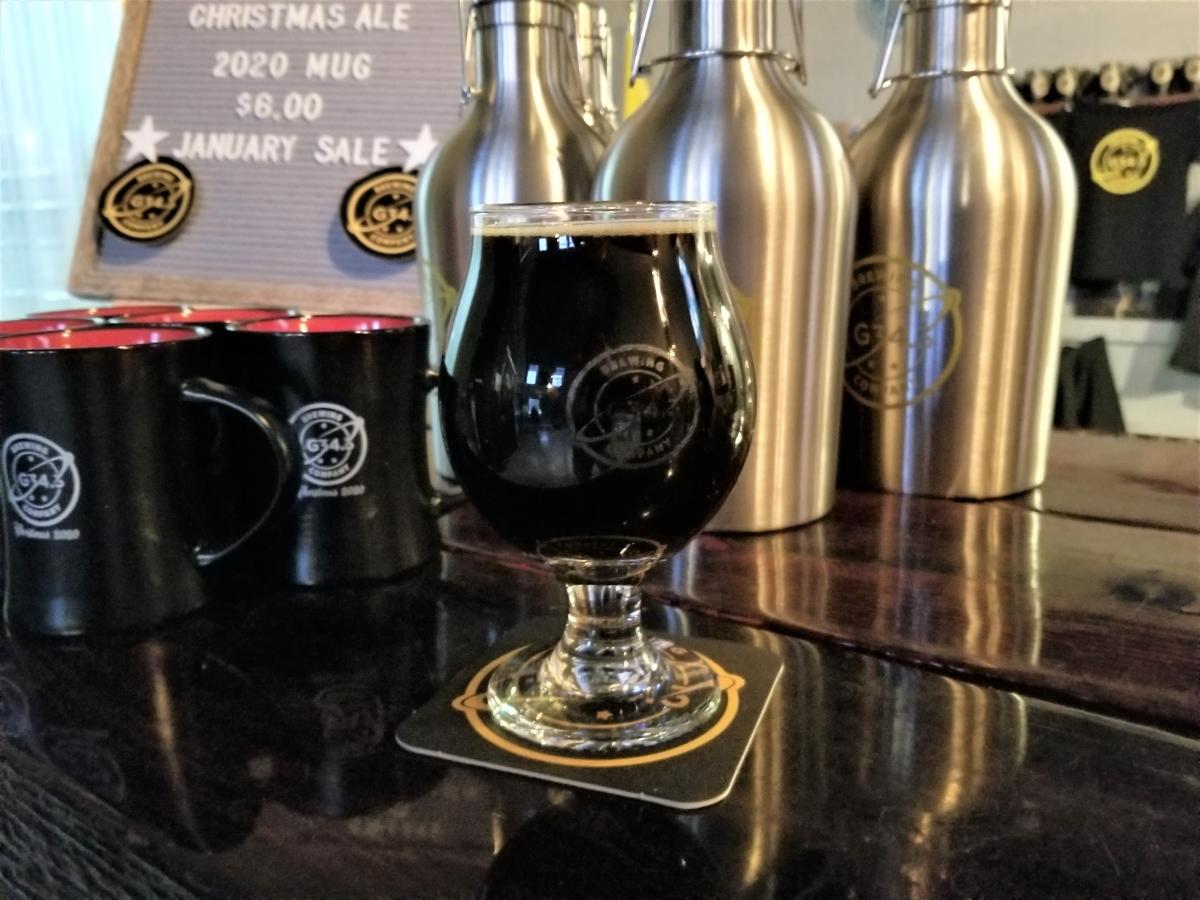 Image courtesy G34.3 Brewing Co.
One of Fairfax County's newest taprooms, G34.3 Brewing in Lorton offers a number of rotating taps, but one you can be sure to always find in the lineup is the Oceanus Procellarum, a delicious coffee stout brewed with their own house blend coffee. According to their owners, this is one of their oldest continuously-brewed concepts and also one that has been through more iterations than any of their other brews due to experimentation with different amounts of coffee beans, coffee varieties, and even other tweaks like chocolate malt and chocolate wheat malt. Regardless of the iteration, it continues to be a favorite of the brewers and guests.
Lake Anne Brew House – 2021 Golden Strong Belgian Ale
Belgian Strong Golden Ale - 9% ABV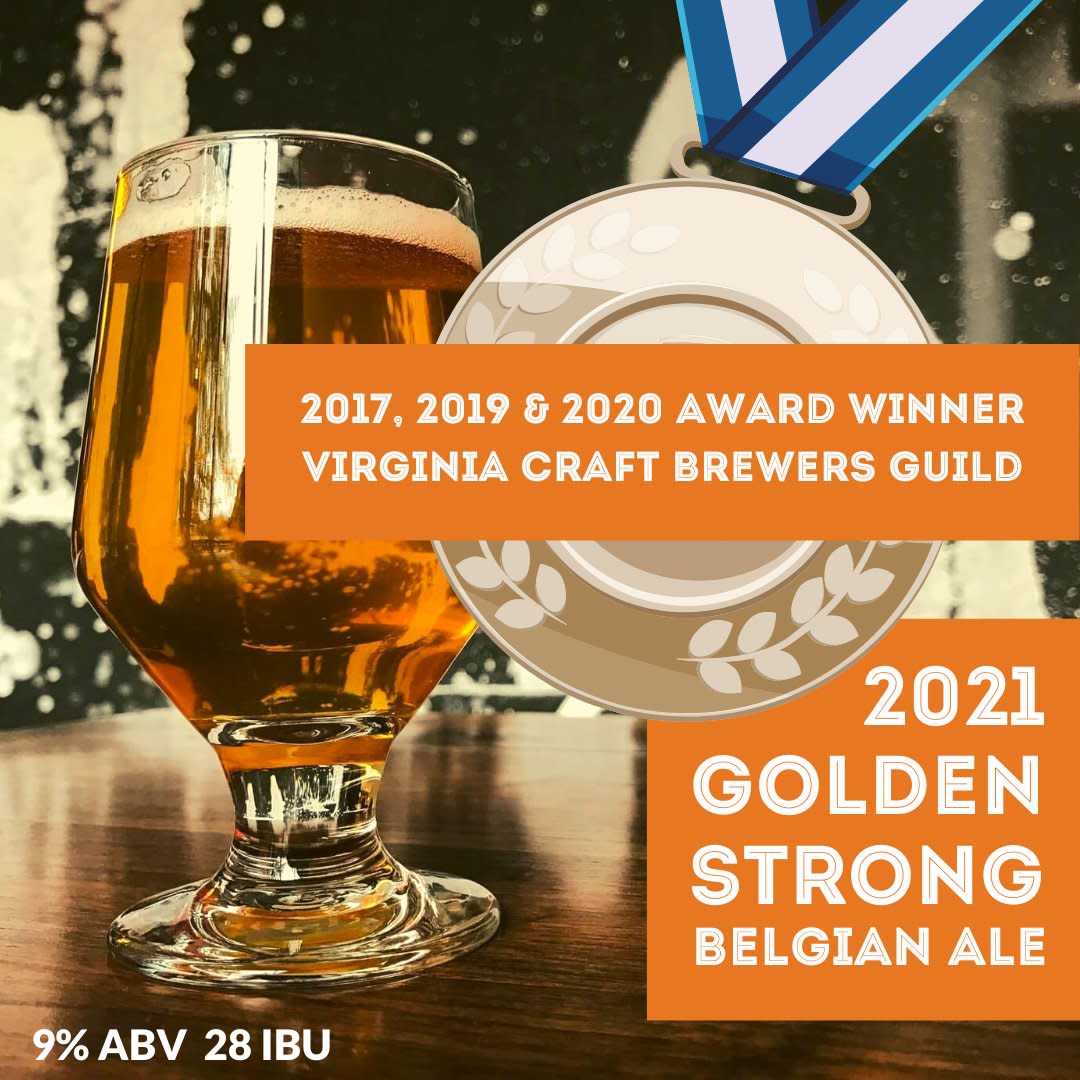 Image courtesy Lake Anne Brew House
This Belgian Strong Golden Ale is brewed just once per year at Reston's waterfront nano-brewery, Lake Anne Brew House. This year's offering, the 2021 Belgian Golden Strong Ale - has significant fruity esters that give off a hint of pear and pineapple. Yet it still allows the moderate spiciness and delicate floral hop aromas to tickle your palate. This beer has quite a fanbase, as it is a three-time winner at the Virginia Craft Brewers Guild. Also be sure to try the Pontoon Pale Ale here before it's gone, as this year it is a new variety using unique Australian Enigma Hops.
Bonus: #BUNDLEUP Wee Heavy
Scotch Ale - 8.2% ABV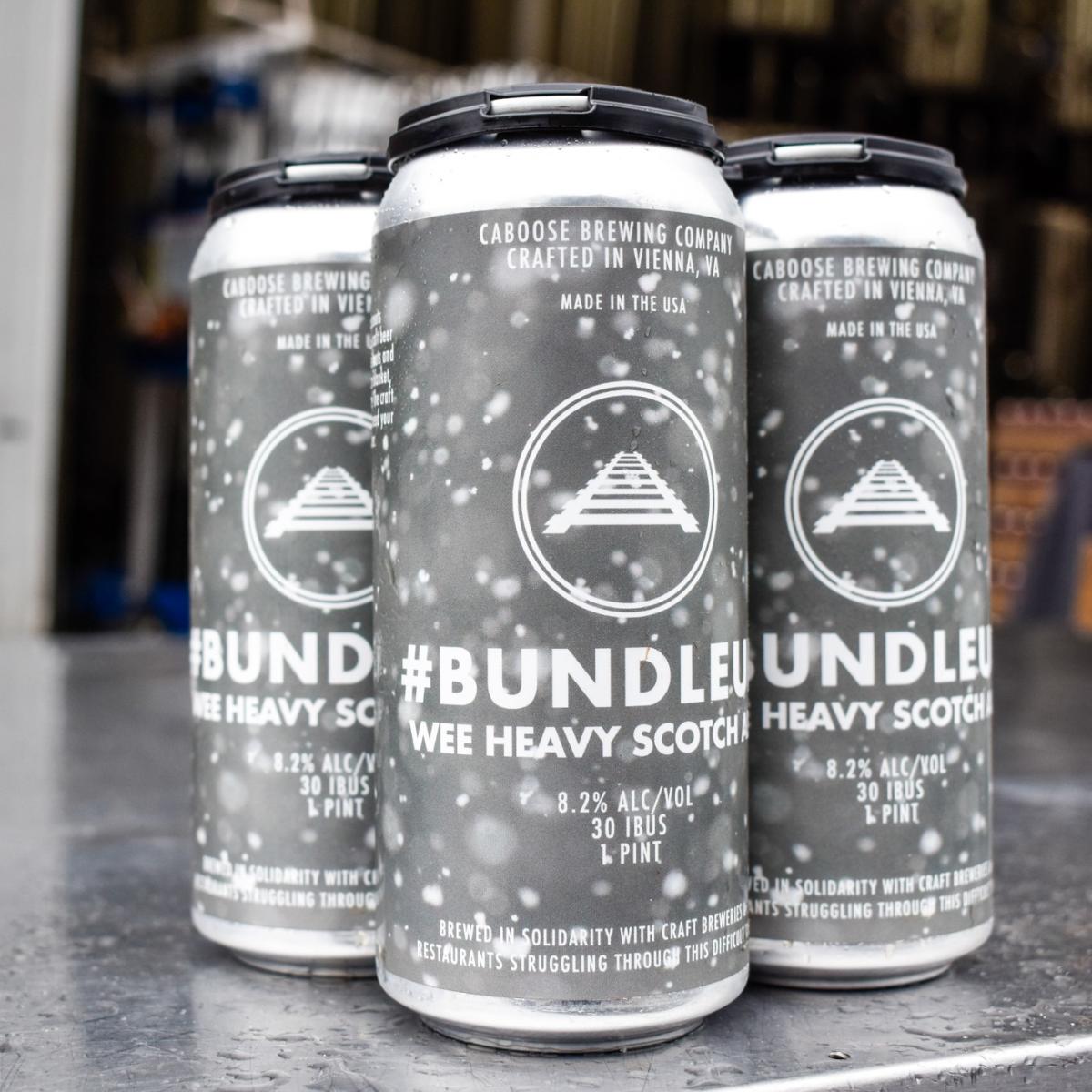 Image courtesy Caboose Brewing Co.
In an effort to support the ailing service industry amid the COVID-19 pandemic, especially throughout these cold winter months, the owners behind Caboose Brewing Co. have started a grassroots effort called #bundleup to encourage guests to don snow boots and snow gear, bring a warm blanket, and eat/drink outside! As part of the campaign, the brewers at Caboose, Lake Anne Brew House, and Bike Lane Brewing, as well as neighboring Loudoun County's Old Ox Brewery, collaborated on a decadent Scottish Ale called Wee Heavy. The ale features notes of creamy caramel and dulce de leche and can be found at each of these taprooms, while supplies last. In addition, they encourage you to take part in the #bundleUp Winter Bike Rides, following a bike route to each taproom, collect a stamp (with purchase) and get a free gift at the brewery of your choice upon your bike passport's completion.

Which of these unique Fairfax County beers has your mouth-watering? Let us know in the comments and be sure to tag us on social when you collect your winter survival kit using #FXVA, #LocallyPoured, and @VisitFairfax. Learn more about our local breweries by visiting FXVA.com/beer. For an in-depth dive on some of our breweries, check out more blogs here.