Fairfax County is blessed with an enormous array of incredible attractions, but it goes without saying that George Washington's Mount Vernon is one of the most popular sites in the county. In fact, as the residence of our first President, it is also the most visited historic home in America, welcoming at least one million people each year.
One of the things that makes Mount Vernon so compelling is that it's not just a story about securing and leading a new nation. It's also a story about agriculture. Animal husbandry. Slavery. Family. And religion. And the property itself sings a new tune with each passing season. In essence, it captures a point in time, yet is also timeless — depending on how you look at it.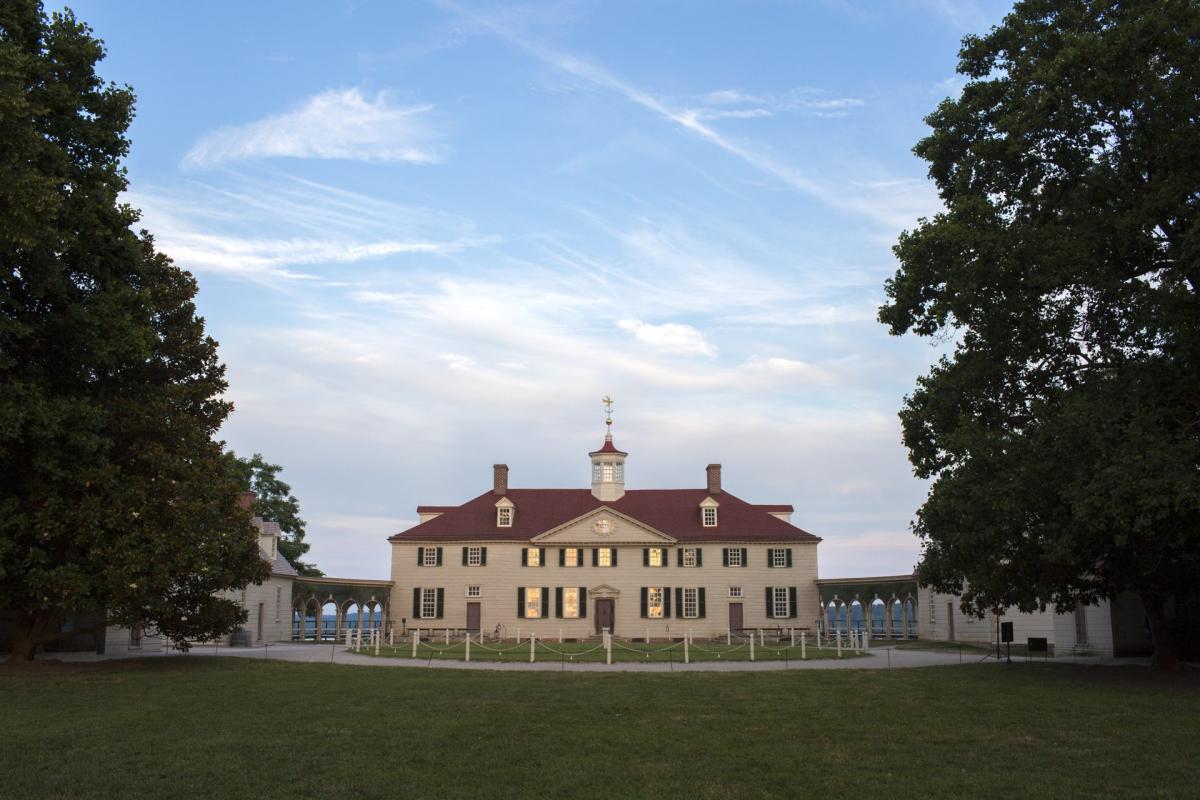 Image by Sarah Hauser for Virginia Tourism Corporation
Fortunately for all of us, Mount Vernon has one of the most robust online presences of any American attraction, offering countless videos, articles, and experiences worthy of POTUS #1. So here are 10 different lenses through which to enjoy Mount Vernon, each as powerful as the last.
Use this as your guide for an in-person visit (they are open 365 days a year, with many important health & safety measures in place) — or a virtual visit — soon!

Historically.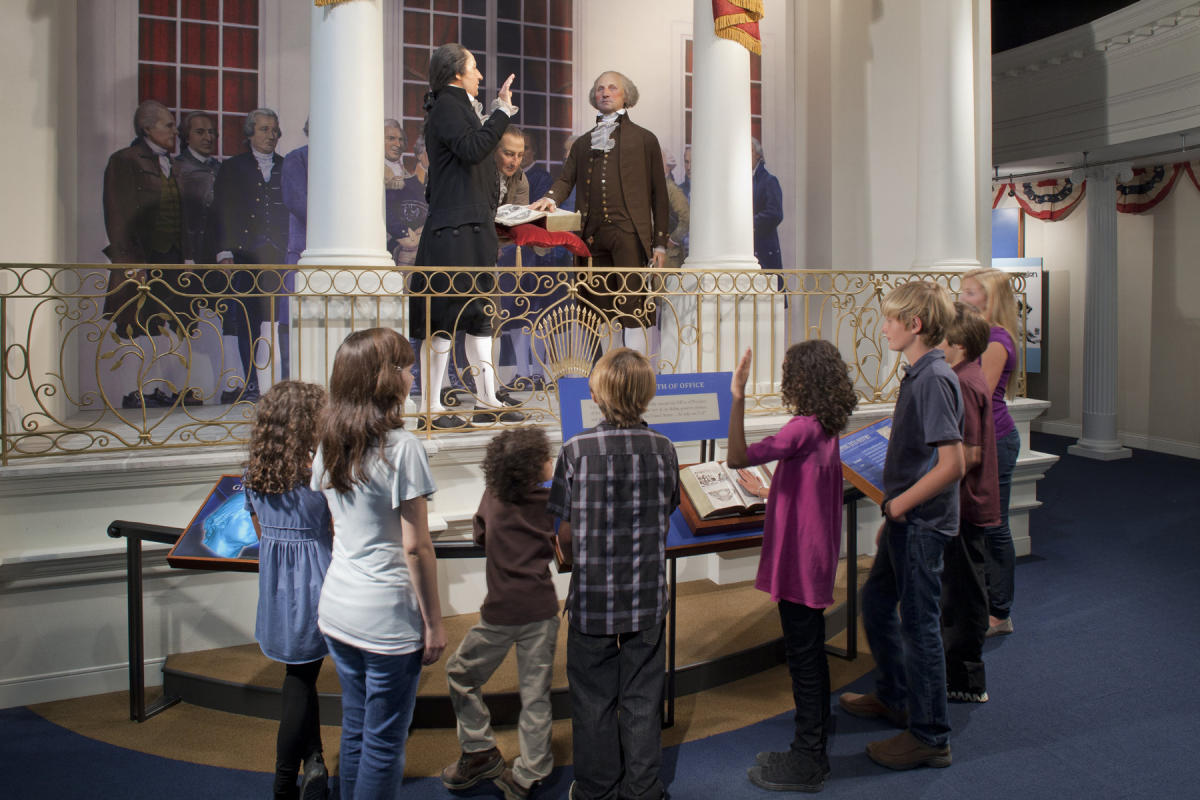 Image courtesy Mount Vernon
From George's dentures (no, they are not wooden) to his life and times, the on-site Museum and Education Center is the definitive source of historic information about George, his military career, his presidency, and his later years. For an even more scholarly look at George, the Fred W. Smith National Library for the Study of George Washington is adjacent to the property.

Domestically.
Image courtesy Mount Vernon
A tour of the mansion not only shows you how George lived but also gives you an idea of the logistics and effort it took to sustain a Virginia gentleman during the 1700s. The home is more than 10x the size of the average colonial home, includes numerous outbuildings, and its iconic piazza overlooking the Potomac River was designed by George himself. You can tour the residence in person or take a virtual tour of the rooms and outbuildings online. For the time being, only the ground floor of the mansion is available for viewing in person. This includes the "New Room" (a grand salon), the dining room, the parlor, and the study that nobody else could enter but George.

Contextually.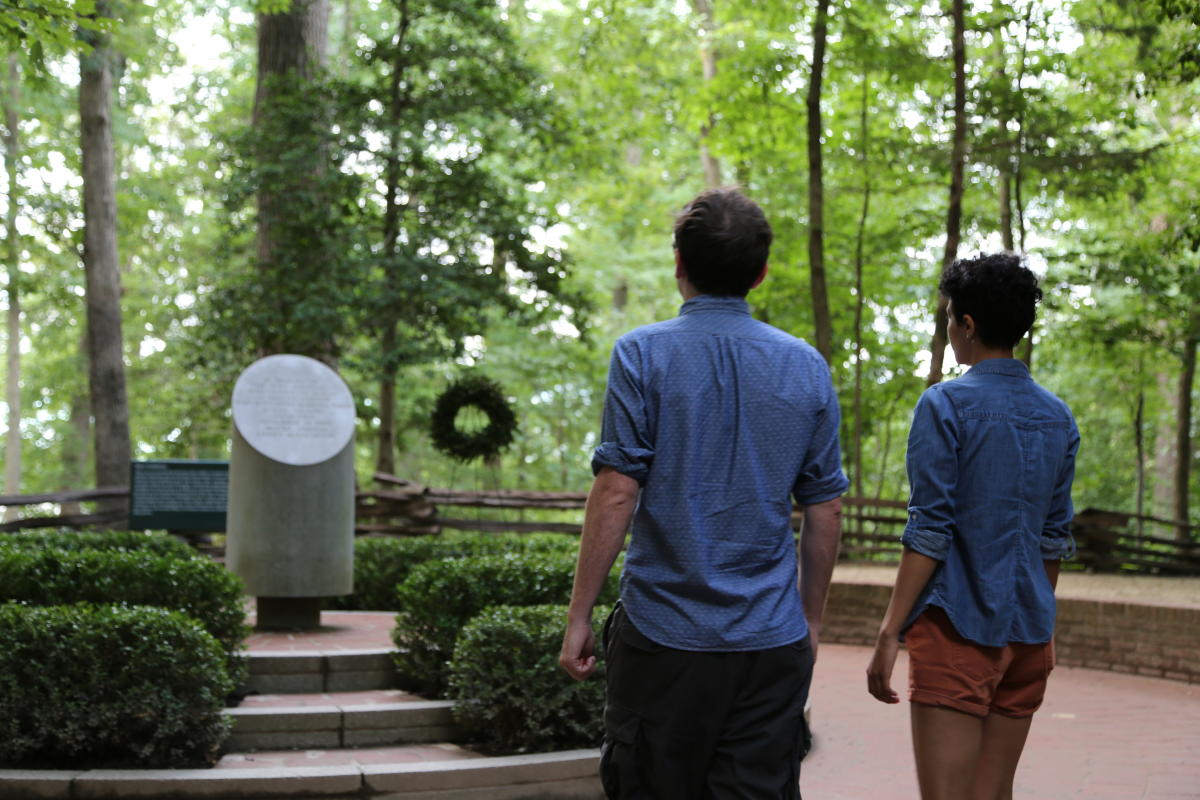 Image courtesy Mount Vernon
To really understand the property and its importance, you need to explore it in context. You should understand who George and Martha were. You should explore George's roles in the French and Indian War, as well as the Revolutionary War. You should grasp his changing views on slavery and how he viewed the Native Americans he would lead as the nation's first president. And finally, you'll want to know how he viewed his family and religion.  When you put this all together, you'll get a holistic view of the man—and his estate—in the context of the times.

Culturally.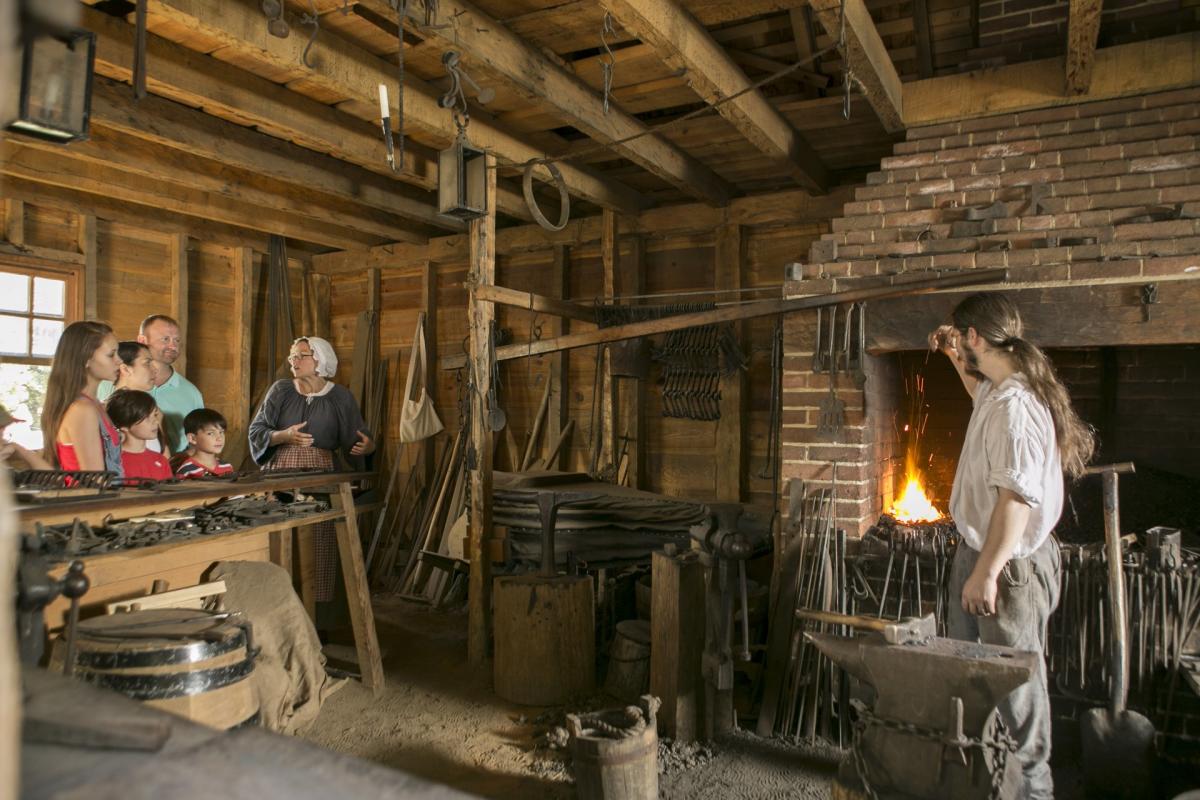 There are many ways to experience the culture of Mount Vernon. One way is through their packed calendar of live events, including the popular Wine Festivals and Sunset Tours, crafts fairs, and more. There is also a YouTube channel with dozens of videos depicting life at the estate. And, of course, throughout the museum, you'll find exhibit after exhibit addressing the Mount Vernon culture.

Culinarily.

Image courtesy Mount Vernon
There was no drive-through back in the day. So most of what the Washingtons, their guests, and their staff ate was grown on-site. The gardens have been producing vegetables since 1760. Livestock was raised on site. And the kitchen, where famed chef Hercules, worked was separate from the house. Another way to explore Mount Vernon culinarily is to dine at the Mount Vernon Inn, where colonial favorites like peanut soup dot the mostly modern menu. And if you can snag a ticket, the Estate offers a couple of Teas with Martha Washington each year.

Fiscally.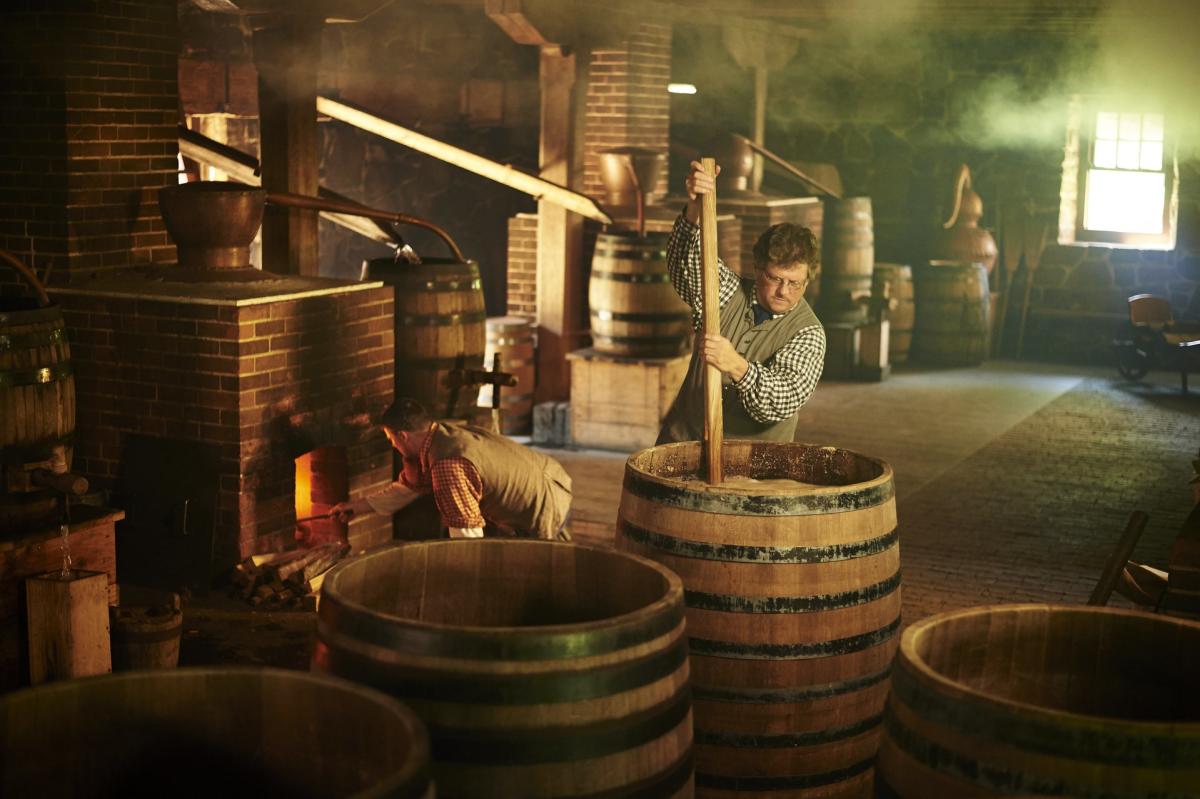 Image by Cameron Davidson, courtesy Virginia Tourism Corporation
Mount Vernon wasn't just a home. It was a profitable farm, selling tobacco, wheat, flour, and whiskey. In fact, George was one of the largest distillers in America at the time, producing nearly 11,000 gallons in 1799. You can still buy whisky from his distillery today – it was recently named the Official State Spirit of the Commonwealth of Virginia.

Naturally.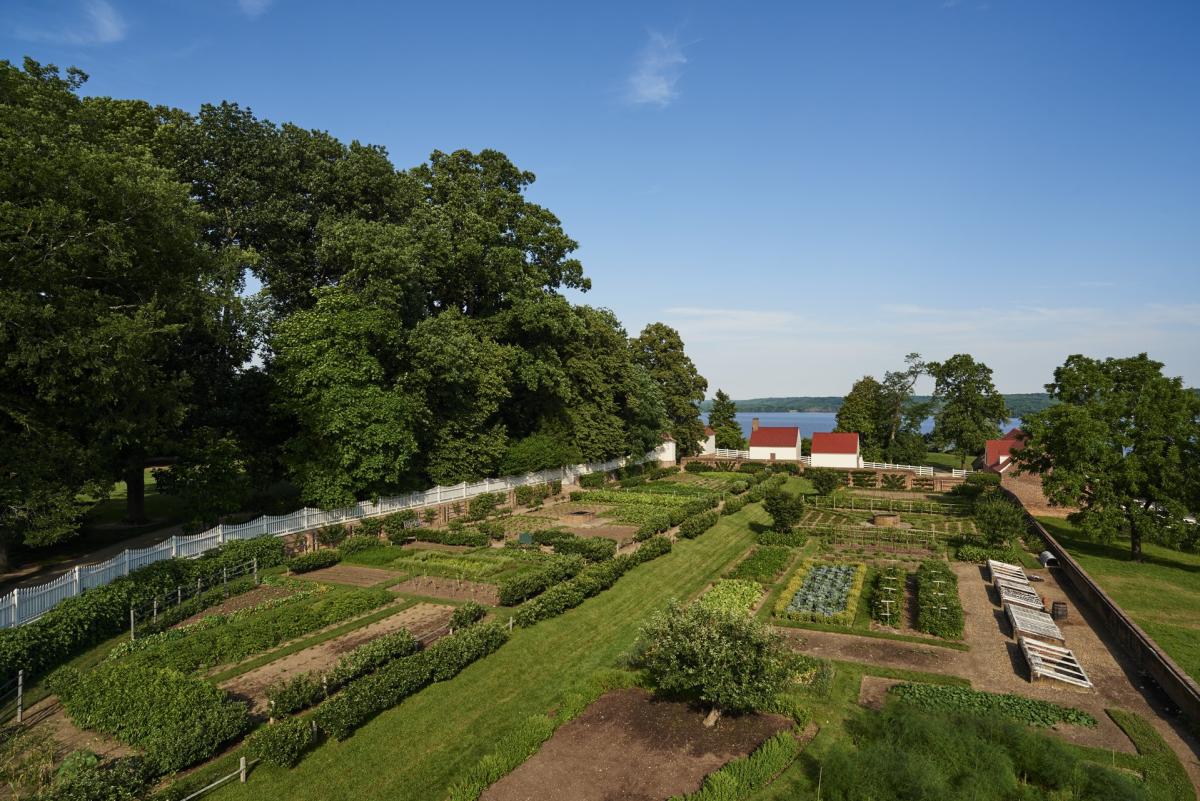 Image by Cameron Davidson, courtesy Virginia Tourism Corporation
Between the livestock, garden, Forest Trail, and the spectacular, sweeping East Lawn overlooking the Potomac, the Mount Vernon Estate is not just a practical home and business, it is a nature lover's paradise. Locals who become a member can access the property daily, if they like, and enjoy the view. In fact, even Fido can come along, too.

Interactively.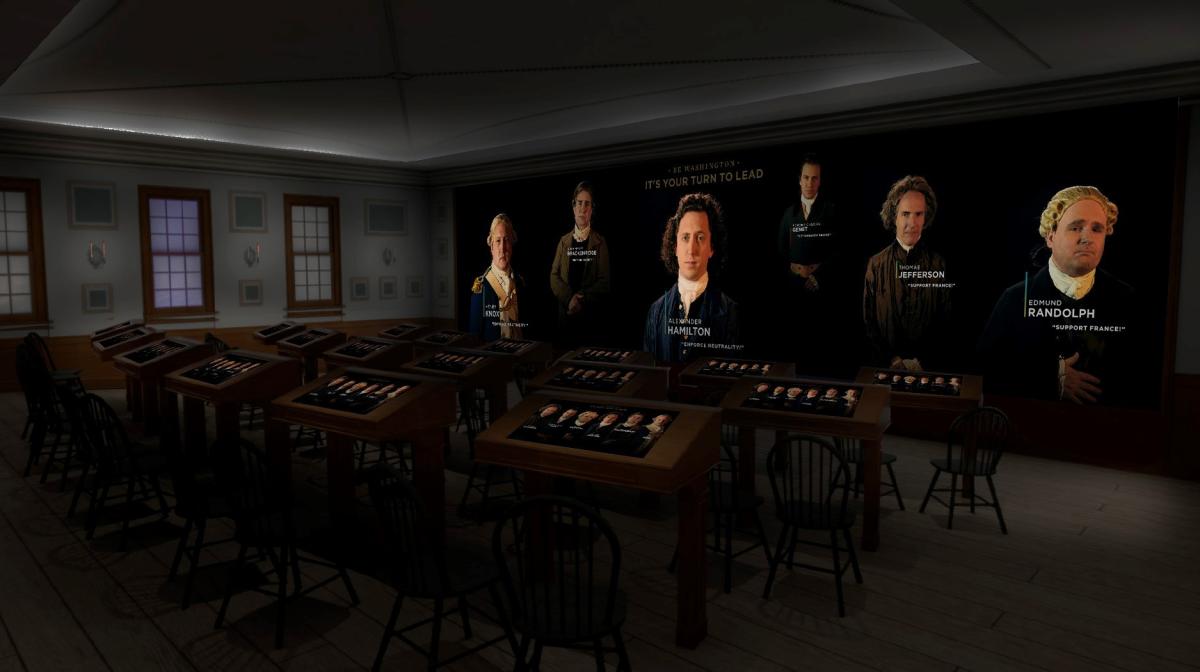 Image courtesy Mount Vernon
Mount Vernon has an entire library of interactive learning and media resources for all ages. From an interactive timeline of George's life to databases and virtual tours, it's easy to get a hands-on look at George online. Be sure not to miss the award-winning "Be Washington" interactive game, which can be played in person or online, to try your hand at making your own critical decisions amid real-life challenges that George faced – and then see how he ultimately handled it.

Virtually.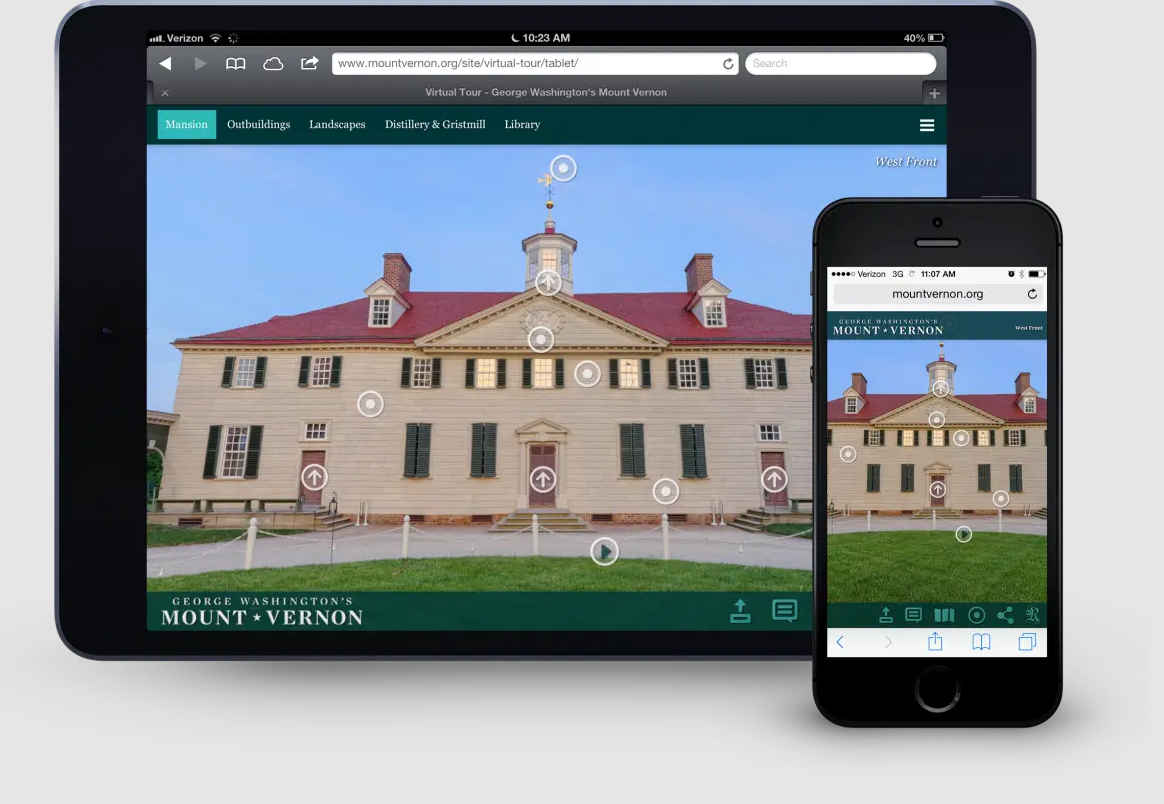 Image courtesy Mount Vernon
If you want to get a preview of your trip—or if you just want to visit online—you can tour the estate, grounds, and outbuildings virtually. Or go one step further and take the virtual reality (VR) tour using Google Cardboard.

Seasonally.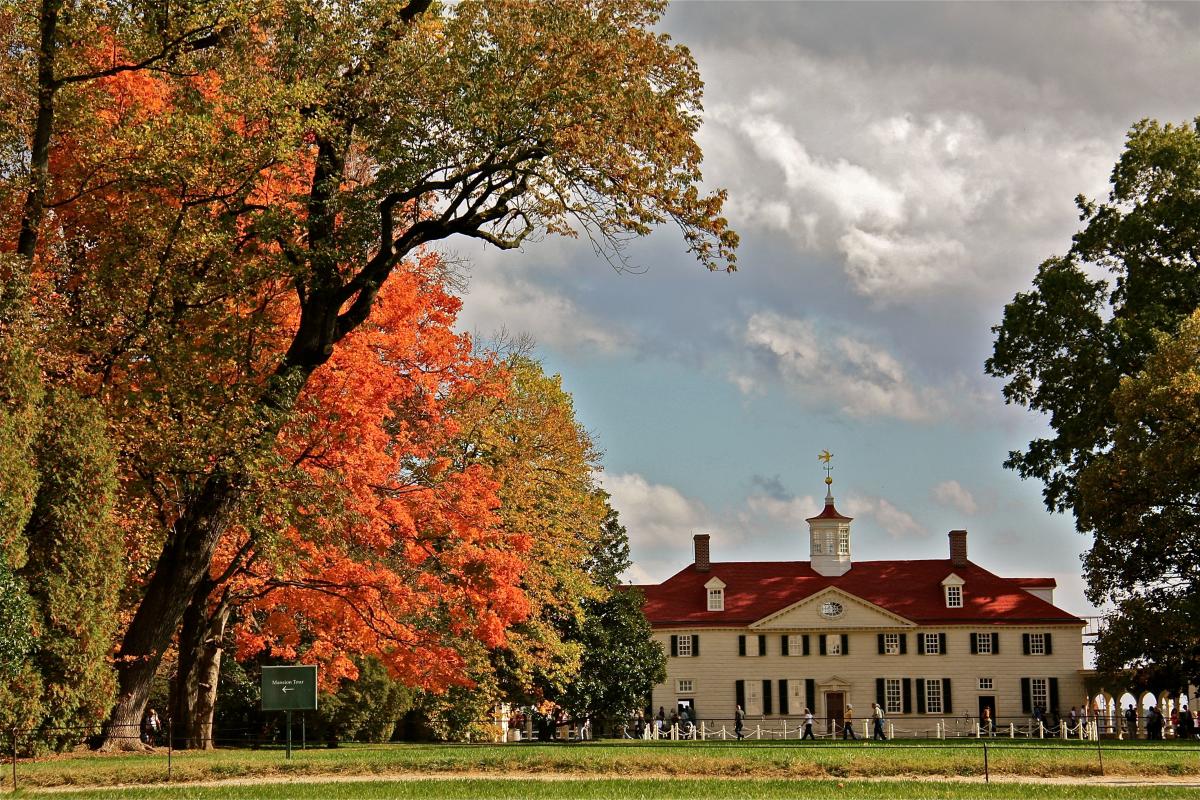 Image courtesy Flickr user @smilla4
Mount Vernon does an excellent job of honoring the seasons with events and attractions that make seasonal sense. In spring you can see all the new baby animals on the farm, check out the flower gardens, and be there when the distillery opens. In summer, why not arrive by boat and attend an outdoor event like the Independence Fireworks? In fall, you can walk the Forest Trail as the leaves turn or attend the Fall Wine Festival and Sunset Tour (there is one in Spring also…both sell out FAST). And in winter, you'll find fewer crowds and a holiday illumination with fireworks and a slew of other holiday favorite events.

With 500 acres of attractions, 23 museum galleries, and an 11,000 square foot home to explore, Mount Vernon estimates that the typical 3–4-hour visit is not enough to see it all. So feel free to use our list to narrow down the things you must see in person, and visit the rest virtually, or better yet, make plans to return for a second outing! It really is an extraordinary property, hitting the interests of young and old on so many levels. Enjoy your journey.