It's true that there's nothing quite like the warmth of being in your own home. But, let's face it: a lot of us are coming down with "cabin fever" from being inside all day, every day! With COVID-19 sweeping the globe, many are taking precautions by spending most of their time indoors, working from home, and trying to embrace the practice of "social distancing." Luckily, experts say that social distancing doesn't necessarily mean going stir crazy. In fact, this may just be the perfect opportunity to enjoy the peaceful outdoors and stay active by going hiking through miles of scenic landscapes, waterfalls, and hillsides in Fairfax County. While indoor facilities and certain amenities are closed, the outdoor trails are still wide open! 
Here's the inside scoop on where to enjoy the great outdoors in Northern Virginia. *Tip: Be sure to follow CDC guidelines and park rules while exploring.*
Burke Lake Park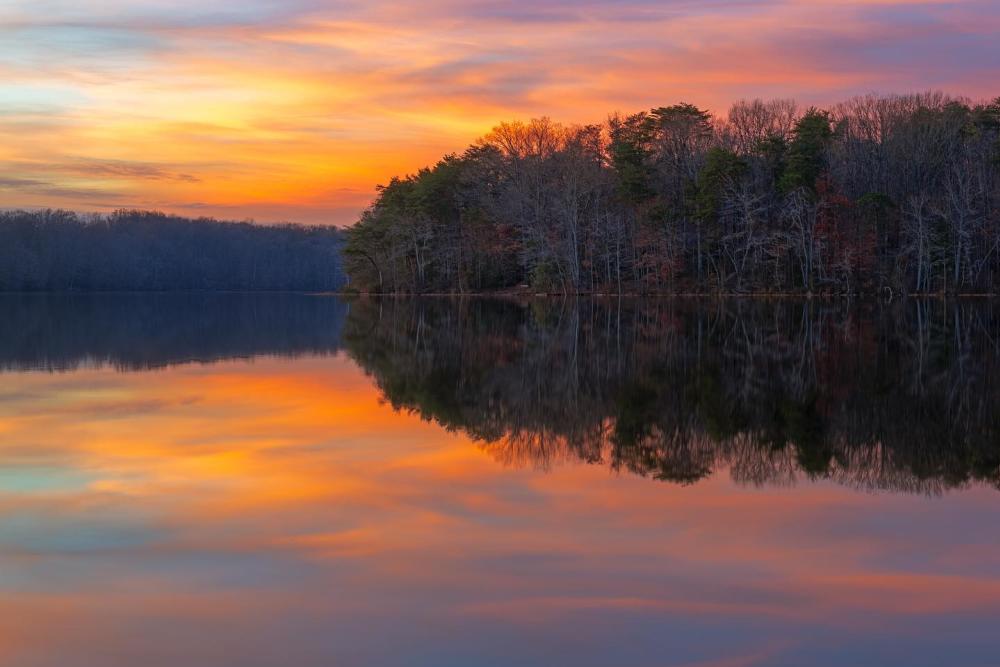 Photo courtesy of @realgotsven on Instagram
Go for a relaxing hike along the 4.7-mile lake trail at Burke Lake Park. Try your hand at fishing, zoom down trails on a bicycle, or take a stroll on one of their paths - open from sunrise to sunset daily. 
Hot tip: Burke Lake was named one of the top 10 Best Metropolitan Area Fitness Trails in the United States by the American Hiking Society in 2019! Are you up to the challenge of taking a run? 

Great Falls National Park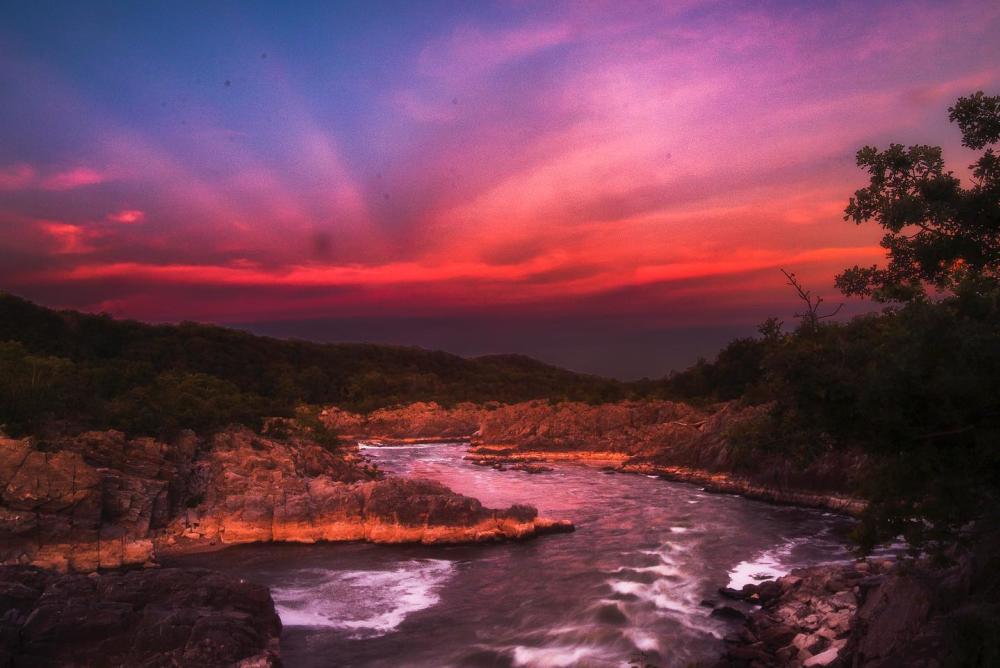 Photo courtesy of @karzunn on Instagram
Feel the rush of the Potomac River as it rolls over steep, jagged rocks and flows through Mather Gorge. With 800 acres of beauty, Great Falls Park is one of Northern Virginia's gems for hiking and taking a glimpse into the early history of our country - plus, it is only 15 miles from the Nation's Capital. *Note: Click here for real-time updates.*

Scott's Run Nature Preserve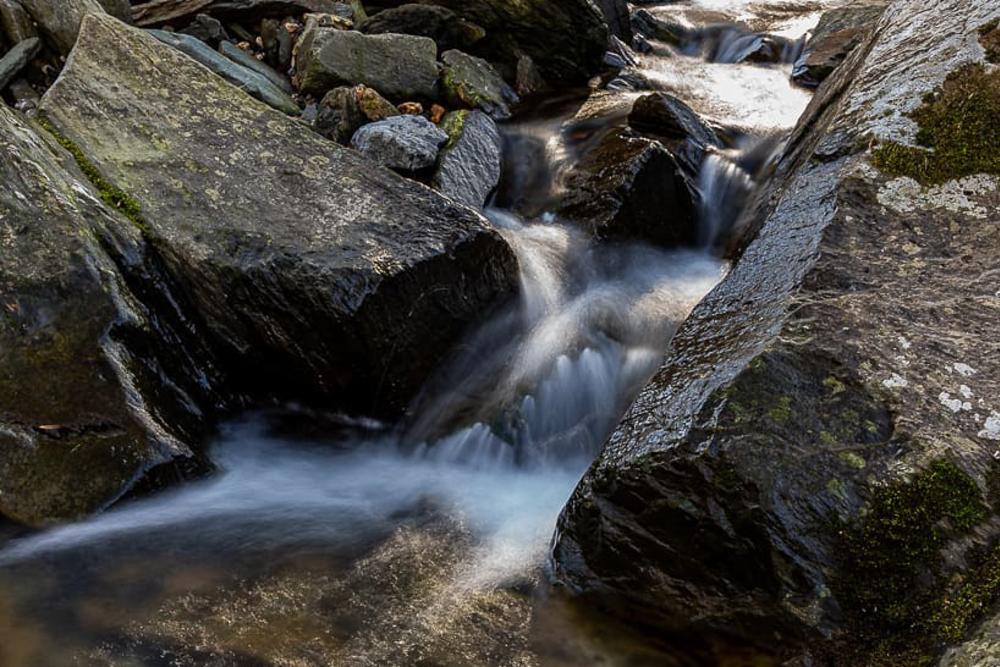 Photo courtesy of @photosbyblaine on Instagram
Scott's Run Nature Preserve, located in McLean, boasts one of the only nature preserves in the Fairfax County Park Authority system. With several trails ranging from easy to difficult, there is a path for every type of hiker. With Spring in full swing, see many types of unique flowers and foliage - from ancient hemlocks to iconic Virginia bluebells. 

Mason Neck State Park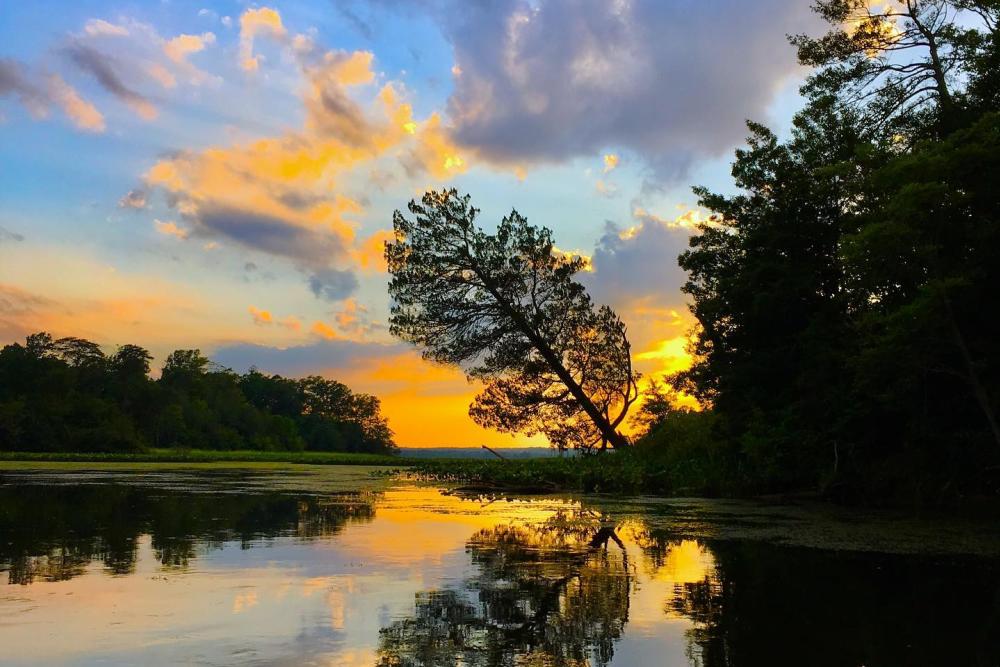 Photo courtesy of @est__73 on Instagram
Take a break from the indoors to hike at Mason Neck State Park, known for their spectacular sightings of bald eagles and majestic hardwood forests. Open from 8 AM to dusk all year round, witness the preservation of wildlife, and over 200 species of birds and waterfowl. 

Lake Accotink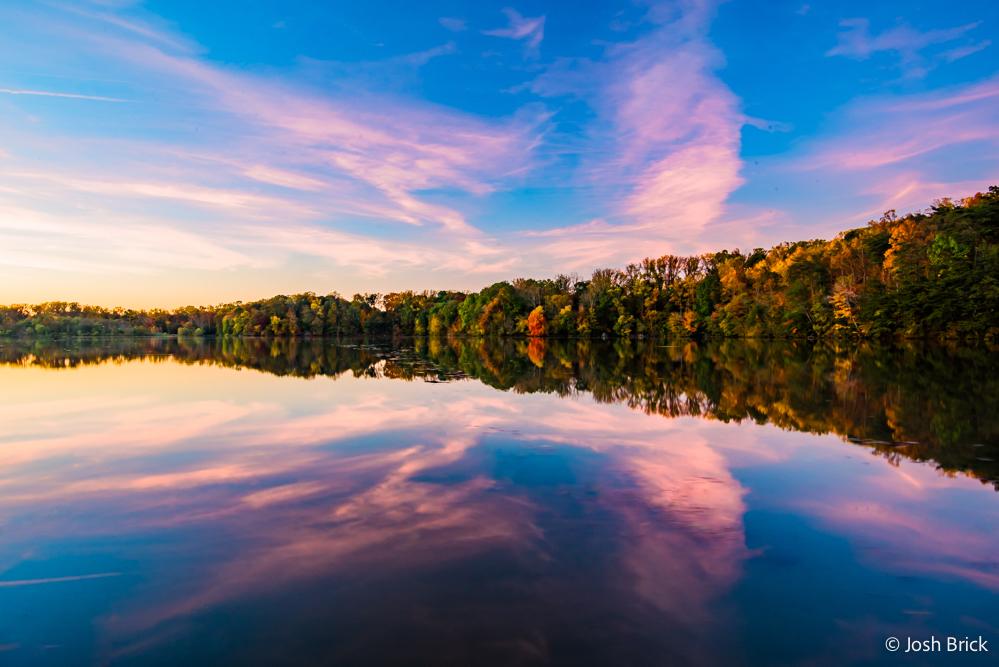 Photo courtesy of @joshbrickgraphics from Instagram
Wander down the tranquil and quiet shores, and enjoy the natural resources of Lake Accotink in Springfield. With a 55-acre lake, wetlands, streams, waterfowl, and marsh life, it's the perfect place for anyone who loves peaceful views. Hike, bike, or run around the trails, or even enjoy a picnic or photography session along the bank. 

There are so many wonderful places to go hiking in Fairfax County to escape the perils of indoors during this self-quarantine - these are just a few to get you started. Make sure to follow the guidelines set forth by the Fairfax County Park Authority to stay safe and enjoy your time getting active and observing nature. Check with each individual park for the latest updates on re-opening and the status of certain park amenities/facilities.
Which trail will you take first? Tell us in the comments below or tag us on social media using #FXVA and @VisitFairfax for a chance to be featured!