Magnificent waterfalls, wildflower-speckled meadows, bustling wildlife habitats, and breathtaking scenery. One of Fairfax County's greatest assets is the over 900 miles of hiking trails that showcase the undeniable natural beauty of our region. Whether you're looking to challenge yourself on a full day of trekking or a relaxing hike with the family, there are a variety of trails to choose from for the best hikes near D.C. Here's the inside scoop on where to hit the trails in Northern Virginia this summer. Happy hiking!
 
Burke Lake Park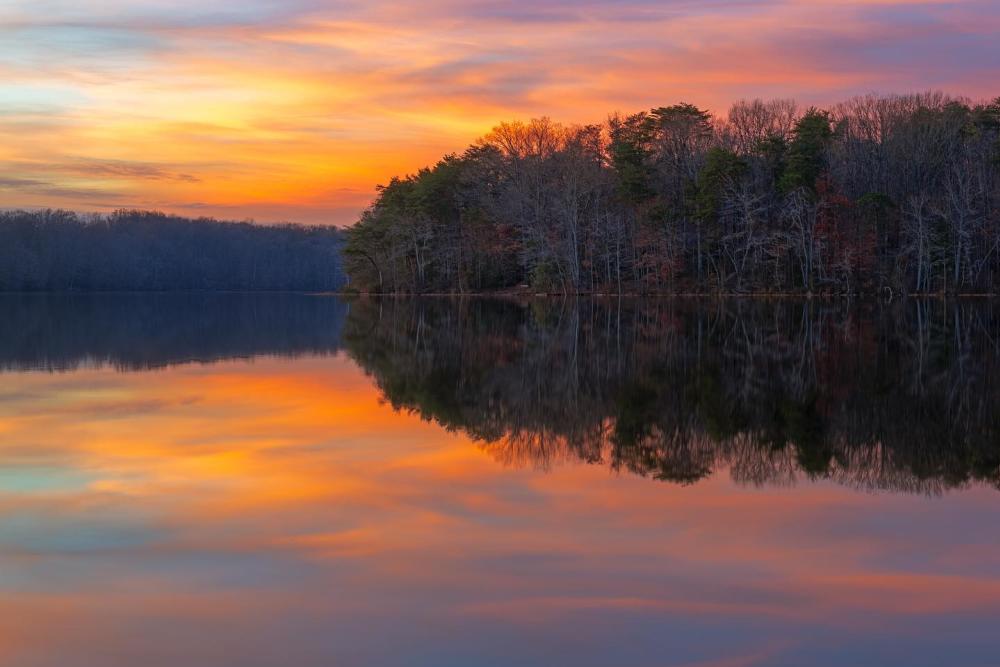 Photo courtesy of @realgotsven on Instagram
Go for a relaxing hike along the 4.7-mile lake trail at Burke Lake Park. Try your hand at fishing, zoom down trails on a bicycle, or take a stroll on one of their paths - open from sunrise to sunset daily. 
Hot tip: Burke Lake was named one of the top 10 Best Metropolitan Area Fitness Trails in the United States by the American Hiking Society in 2019! Are you up to the challenge of taking a run? 

Great Falls Park
Photo courtesy of @rkat414 on Instagram
Feel the rush of the Potomac River as it rolls over steep, jagged rocks and flows through Mather Gorge. With 800 acres of beauty, Great Falls Park is one of Northern Virginia's gems for hiking and taking a glimpse into the early history of our country - plus, it is only 15 miles from the Nation's Capital.
*Click here for real-time updates on park conditions and amenities.*

Scott's Run Nature Preserve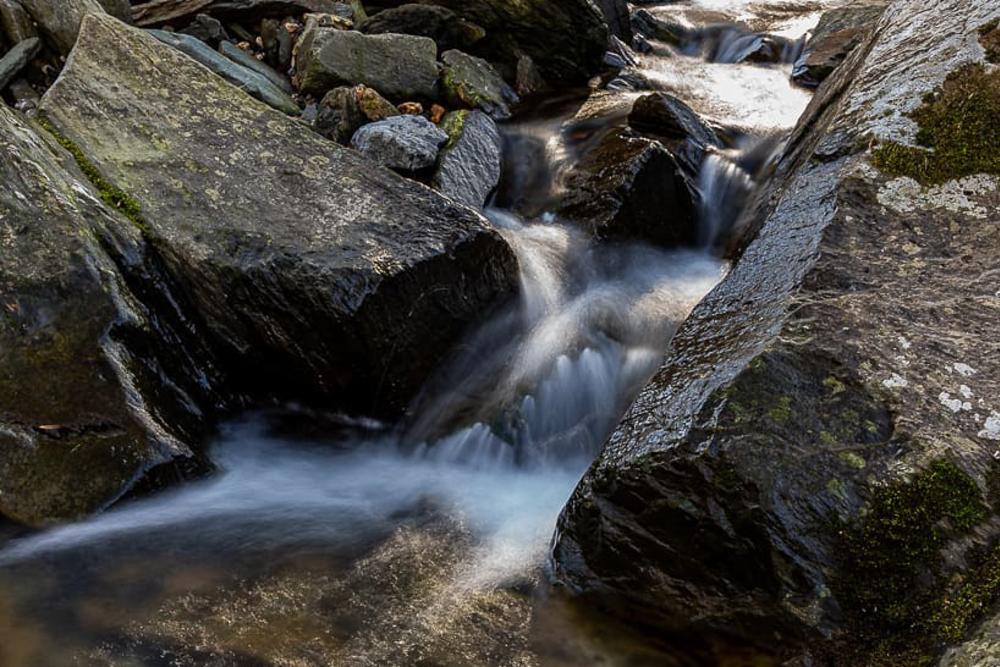 Photo courtesy of @photosbyblaine on Instagram
Scott's Run Nature Preserve, located in McLean, boasts one of the only nature preserves in the Fairfax County Park Authority system. With several trails ranging from easy to difficult, there is a path for every type of hiker. With Spring in full swing, see many types of unique flowers and foliage - from ancient hemlocks to iconic Virginia bluebells. 

Mason Neck State Park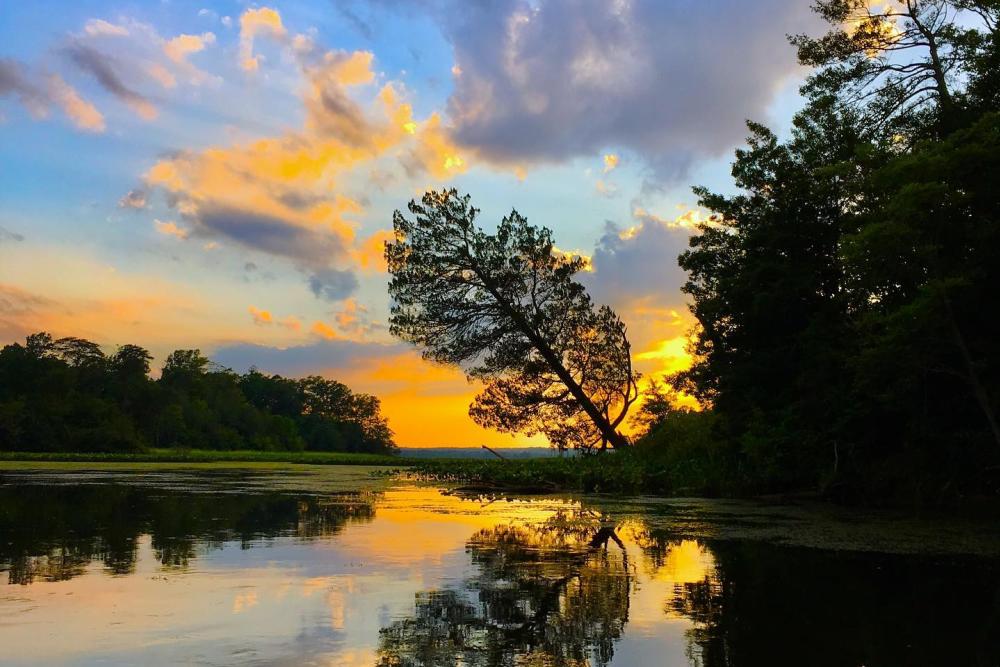 Photo courtesy of @est__73 on Instagram
Take a break from the indoors to hike at Mason Neck State Park, known for its spectacular sightings of bald eagles and majestic hardwood forests. Open from 8 AM to dusk all year round, witness the preservation of wildlife, and over 200 species of birds and waterfowl. 

Lake Accotink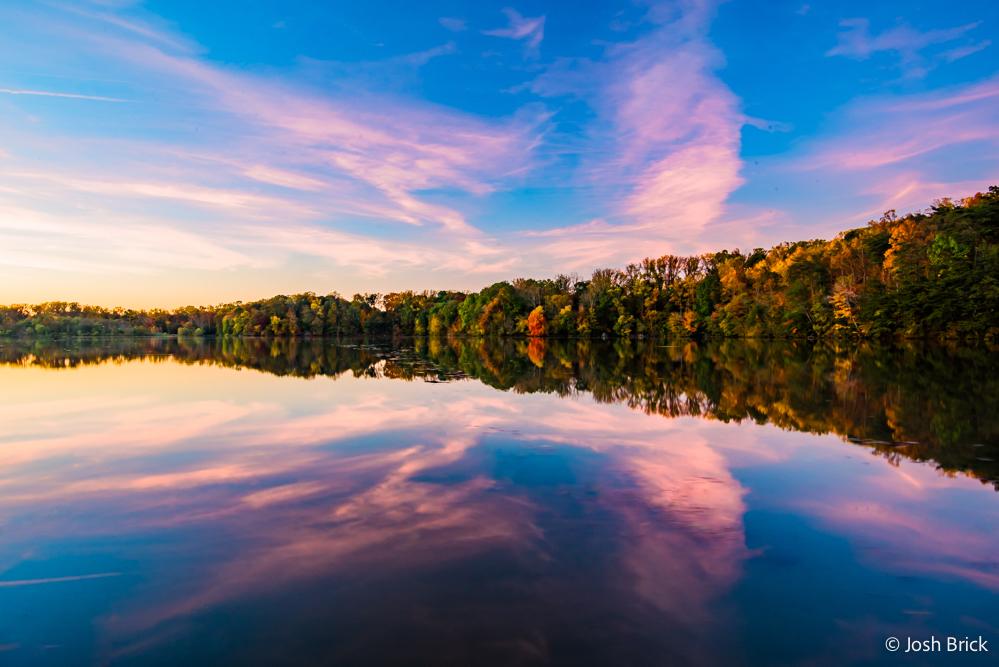 Photo courtesy of @joshbrickgraphics from Instagram
Wander down the tranquil and quiet shores, and enjoy the natural resources of Lake Accotink in Springfield. With a 55-acre lake, wetlands, streams, waterfowl, and marsh life, it's the perfect place for anyone who loves peaceful views. Hike, bike, or run around the trails, or even enjoy a picnic or photography session along the bank. 
 
Bull Run Occoquan Trail

How about a side of history with your hiking adventure? The Bull Run Occoquan Trail is filled with incredible history, having played a vital role in both the Revolutionary War and Civil War periods.  The riverside path takes visitors through more than 5,000 acres of woodlands and includes various battle points and land features, as well as the more curious - like a grouping of earthen mounds that once comprised a make-shift Civil War fort.
Huntley Meadows Park
Huntley Meadows Park is your connection to treasured animal habitats and boundless wetlands filled with all kinds of wildlife. Take a relaxing stroll on their accessible boardwalk and hiking trails, and enjoy some of the best bird-watching in the Washington metropolitan area with various species of waterfowl soaking up the sun. Plus, the sunsets are spectacular. 

There are so many wonderful places to go hiking in Fairfax County - these are just a few to get you started. Which trail will you take first? Tell us in the comments below or tag us on social media using #FXVA and @VisitFairfax for a chance to be featured!