These Fairfax County mini golf courses are perfect for the whole family with a variety of themes, lengths, and skill levels for everyone. What are you waiting fore? Visit one of these Fairfax County mini golf courses for a little friendly competition.

Perch Putt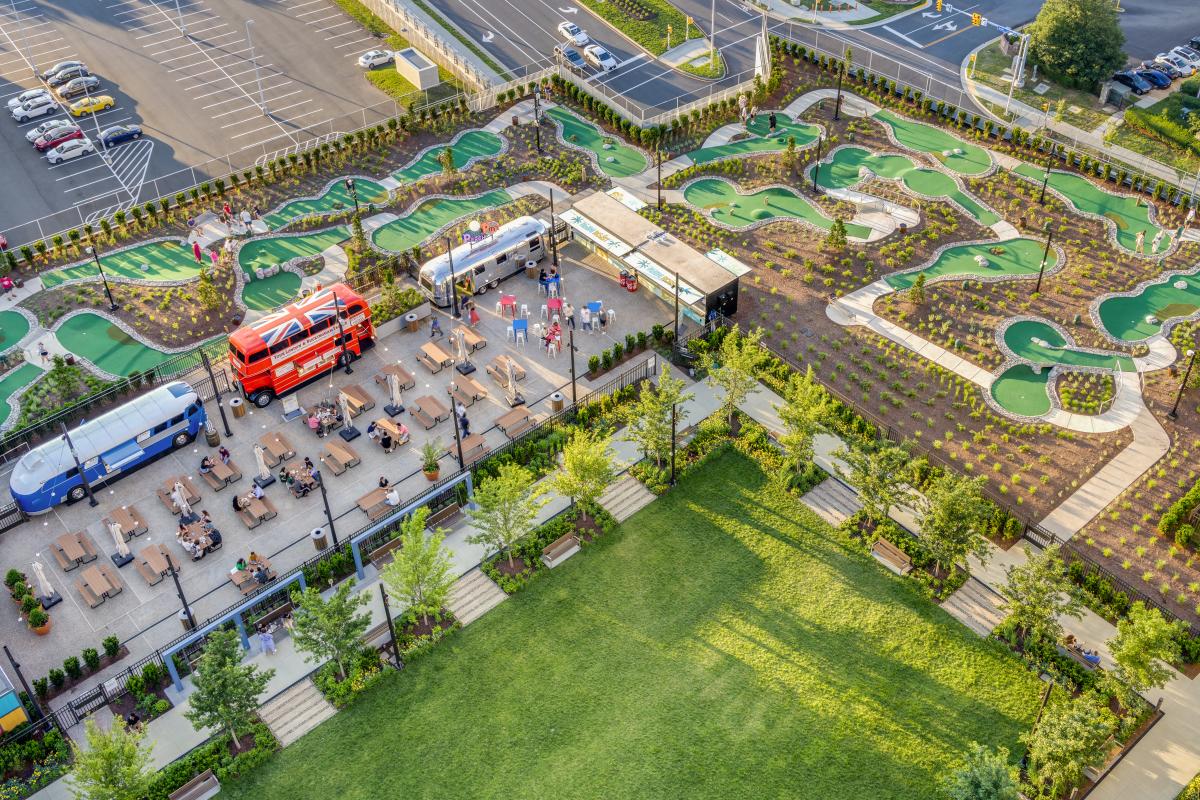 Image courtesy Capital One Center
Mini-golf, but make it elevated! Try your hand at Perch Putt, a new 18-hole miniature golf course - located 11 stories in the air on The Perch, atop Capital One Hall at Tysons' Capital One Center. Enjoy sweeping aerial views of the city and fun golf games with an inviting throwback vibe. Grab food and libations at their innovative food trucks and Rhum Roost tiki bar. Pro tip: Make reservations in advance!
Burke Lake Park Mini Golf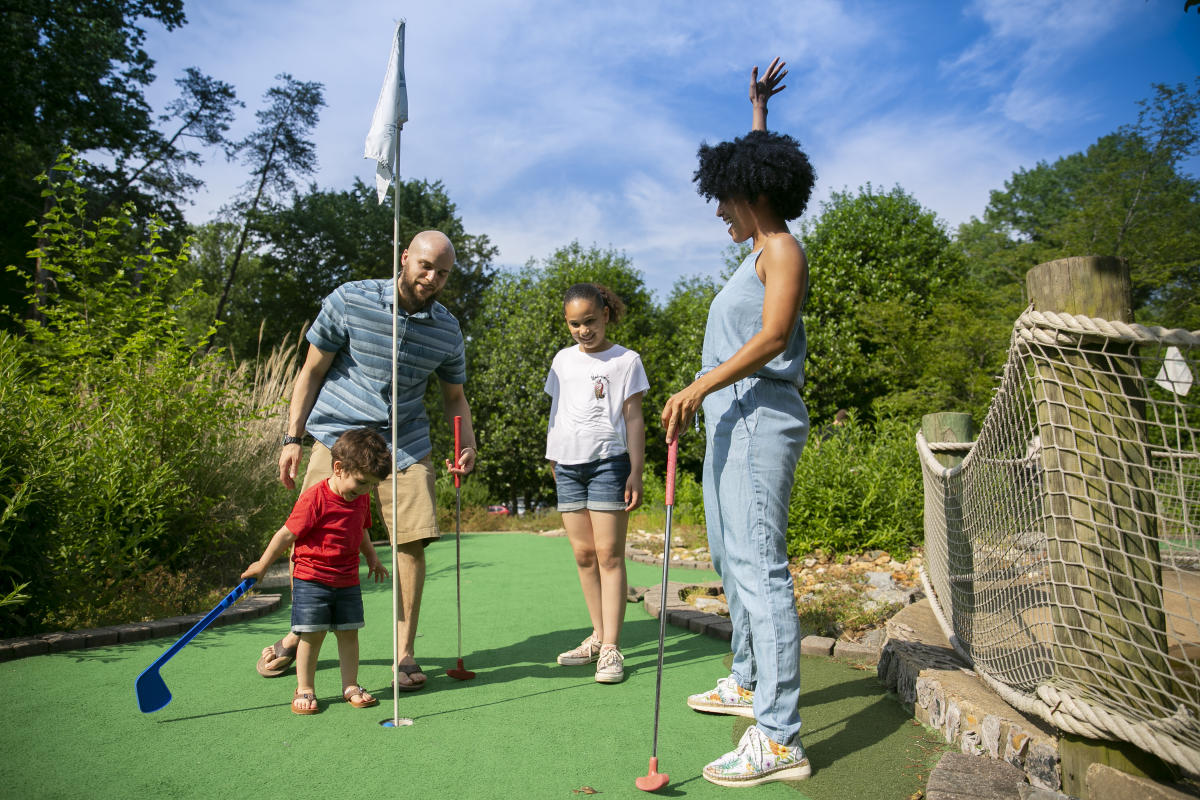 Burke Lake may be hailed for its beautiful trails and breathtaking sunsets, but did you know it also has a mini-golf course? Burke Lake Park Mini Golf is a classic 18-hole course with a healthy mix of difficult and straight shots. Will you score under par? There's only one way to find out! 

Lucky Duck Mini Golf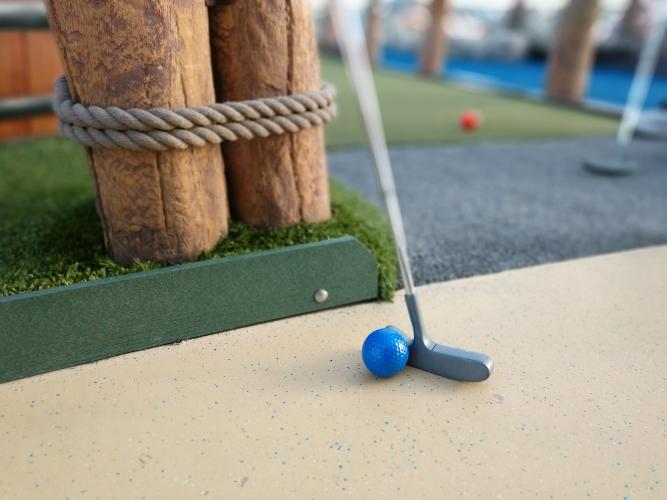 Will you be the lucky one to score a hole-in-one at Lucky Duck Mini Golf in Springfield? Similar to Burke Lake, this mini-golf course is also part of the Fairfax County Park Authority as a part of Lake Accotink Park in Springfield. After you "putt" your skills to the test, have a picnic in one of the park's open spaces along Accotink Creek. 

Oak Marr Mini Golf 
Nestled among short paths with fountains and wells is Oak Marr Mini Golf in Oakton. Unique obstacles await at this local mini-golf course. Are you up to the challenge? 

Treasure Island Mini Golf at Pohick Bay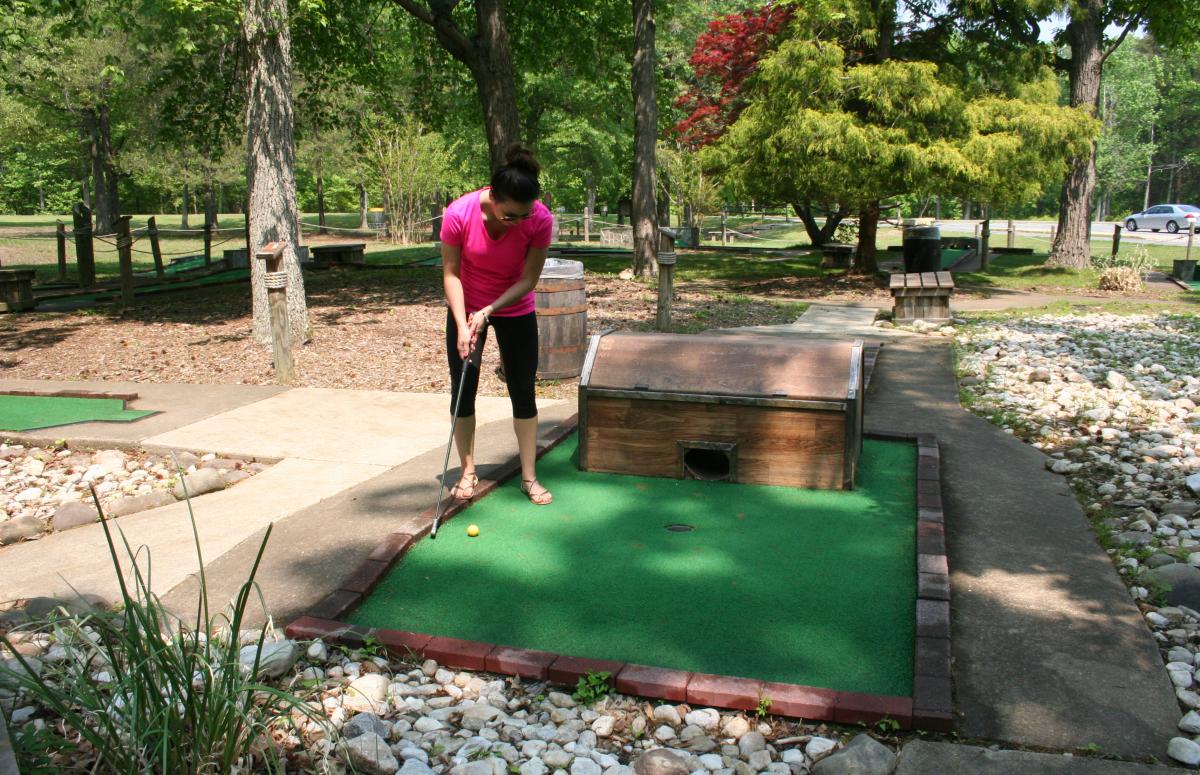 Ahoy, matey! Get ready to embark on the high seas at the Treasure Island Mini Golf course. Located between the gatehouse and boat launch at Pohick Bay, this course is both fun and semi-challenging. Will you score big and win the game, or will you be forced to walk the plank of shame? 

Monster Mini Golf 

Video courtesy of Monster Mini Golf Chantilly
It can already be difficult to master a course in the light, but to do it in the dark - that's mastery! Challenge yourself to an unconventional and off-the-beaten-path mini-golf course at Monster Mini Golf in Chantilly. This 18-hole course is a glow-in-the-dark, monster-themed attraction - complete with an animatronic ogre (kid-friendly, of course). The unique spot is a two-in-one for fun because it also offers an arcade experience inside as well. Rain, heat, or shine, this indoor course is ready to welcome you. 

The Dark Tower
Another glow-in-the-dark mini-golf experience unfolds in The Dark Tower, located inside Shadowland Laser Adventures in Alexandria. This mini-golf course puts you in the middle of glowing dragons, ancient passageways, bubbling elixirs, and cauldrons. Bring the whole family to see who can master the mysteries of this indoor course.
Rudy's Golf & Sports Bar Miniature Golf Course
 At Rudy's Golf & Sports Bar in the Kingstowne area of Fairfax County (in the former Topgolf home), families and groups can spread out over two separate 18-hole mini golf courses. The courses are lighted for nighttime play and when you're finished on the mini-golf course, you can test your drive in the main range, plus order up some great food and drink from the bar.
Where you will go mini-golfing this summer? Don't forget to tag us on social media using #FXVA or @VisitFairfax.