Responding To Leads/Opportunities
1. To access the sales leads that Visit Fairfax has sent you, click on Opportunities on the left menu bar and select RFPs.

2. To view the sales leads available to your property, use the filters to narrow down your search criteria (if needed). The "Property Lead Status is one of:" filter will allow you to view Open Leads, Closed Leads, and a variety of other options. Be sure to select "Open" to see the new leads that need a response. The leads will display below the filter controls in a grid.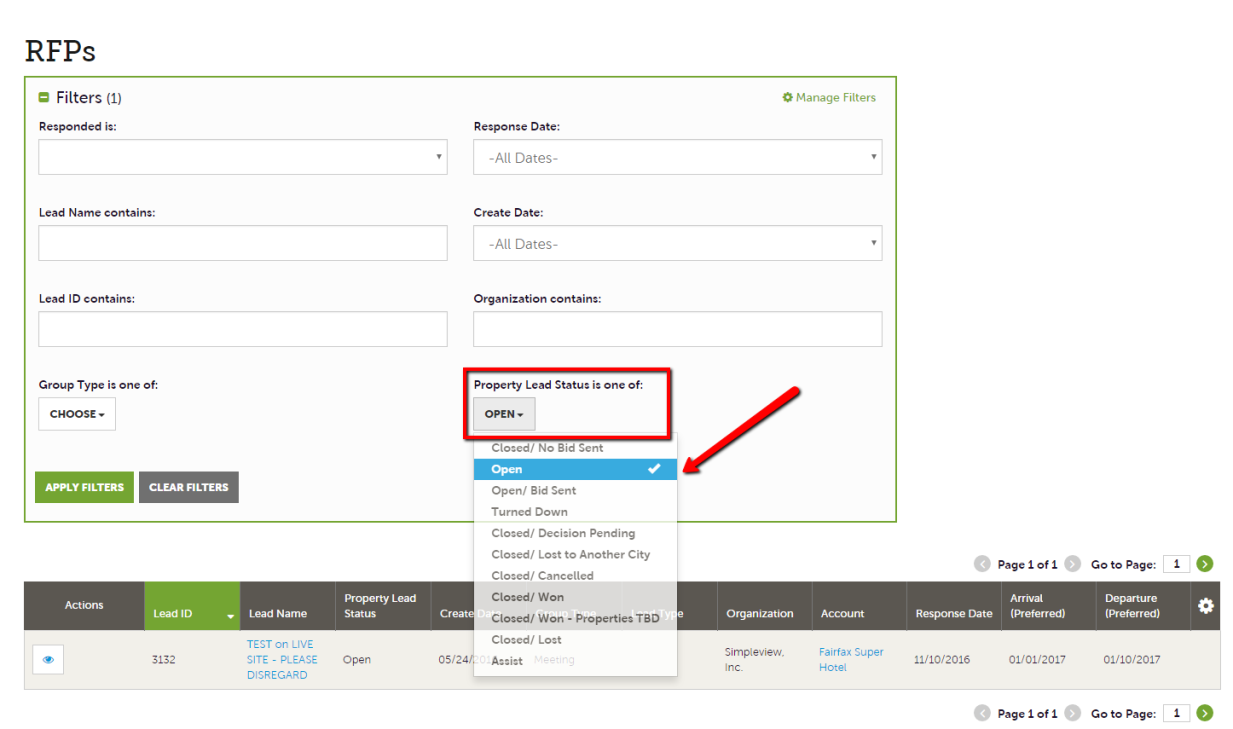 3. Click the "eyeball" icon to view the lead and decide whether or not you can bid.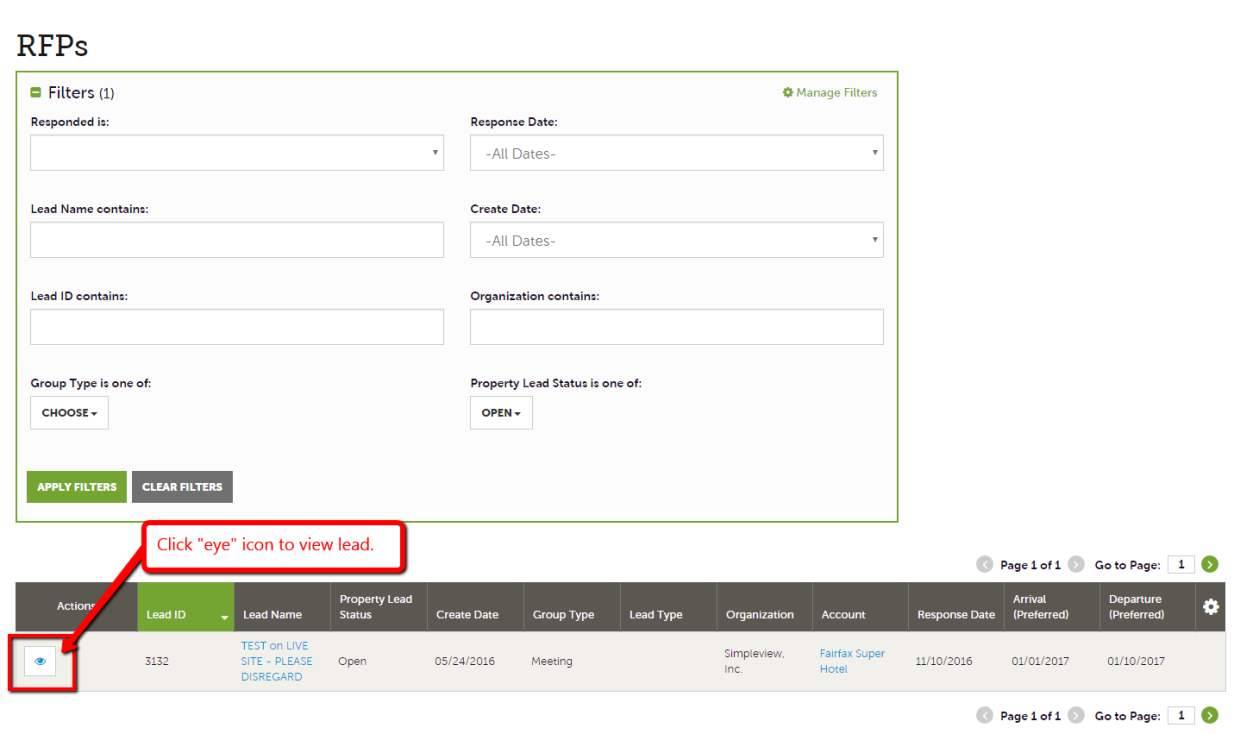 4. Lead Details will now display for selected lead. Please be sure to carefully review each section and note the response deadline. To jump between sections, you are also able to use the panel on the left to quickly navigate the lead details.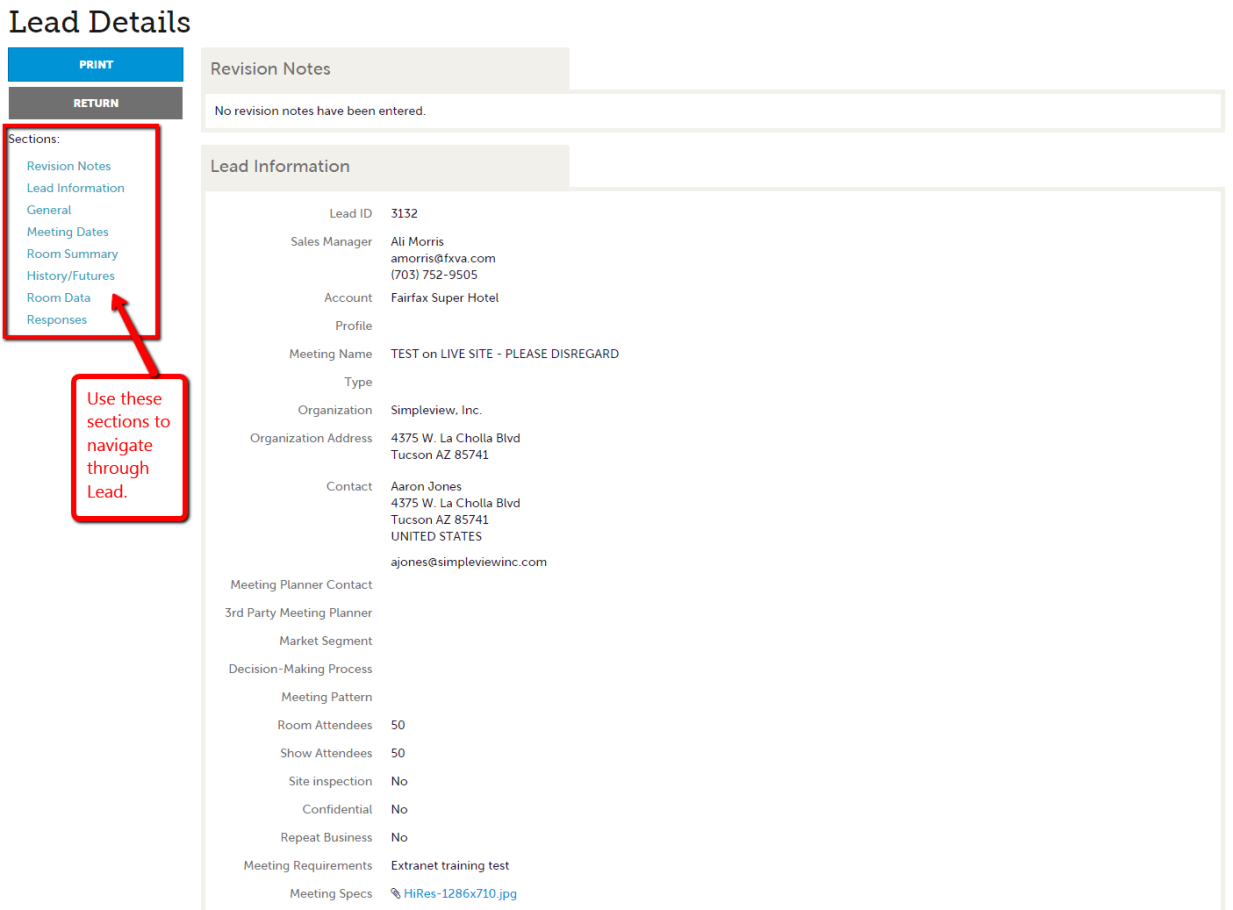 5. To respond to the lead, click the + icon to the left of the response grid at the bottom of the Lead Detail page. If no + icon appears, that lead has likely been closed or the deadline has passed. Contact the Visit Fairfax sales manager associated with each lead with any questions about the content/dates. Note: Visit Fairfax appreciates if you can respond to each lead, even if you are not able to bid on it.

6. Navigate through the response form using the scroll bar or the Sections panel on the left-hand side of the screen. Required fields are noted. Please choose Yes/No under the "Pursuing This Lead" field regardless if you are able to bid on the lead. Enter comments that you would like the Client to see in the Comments field, and any additional comments strictly for Visit Fairfax under the "Bureau-Only Comments" field.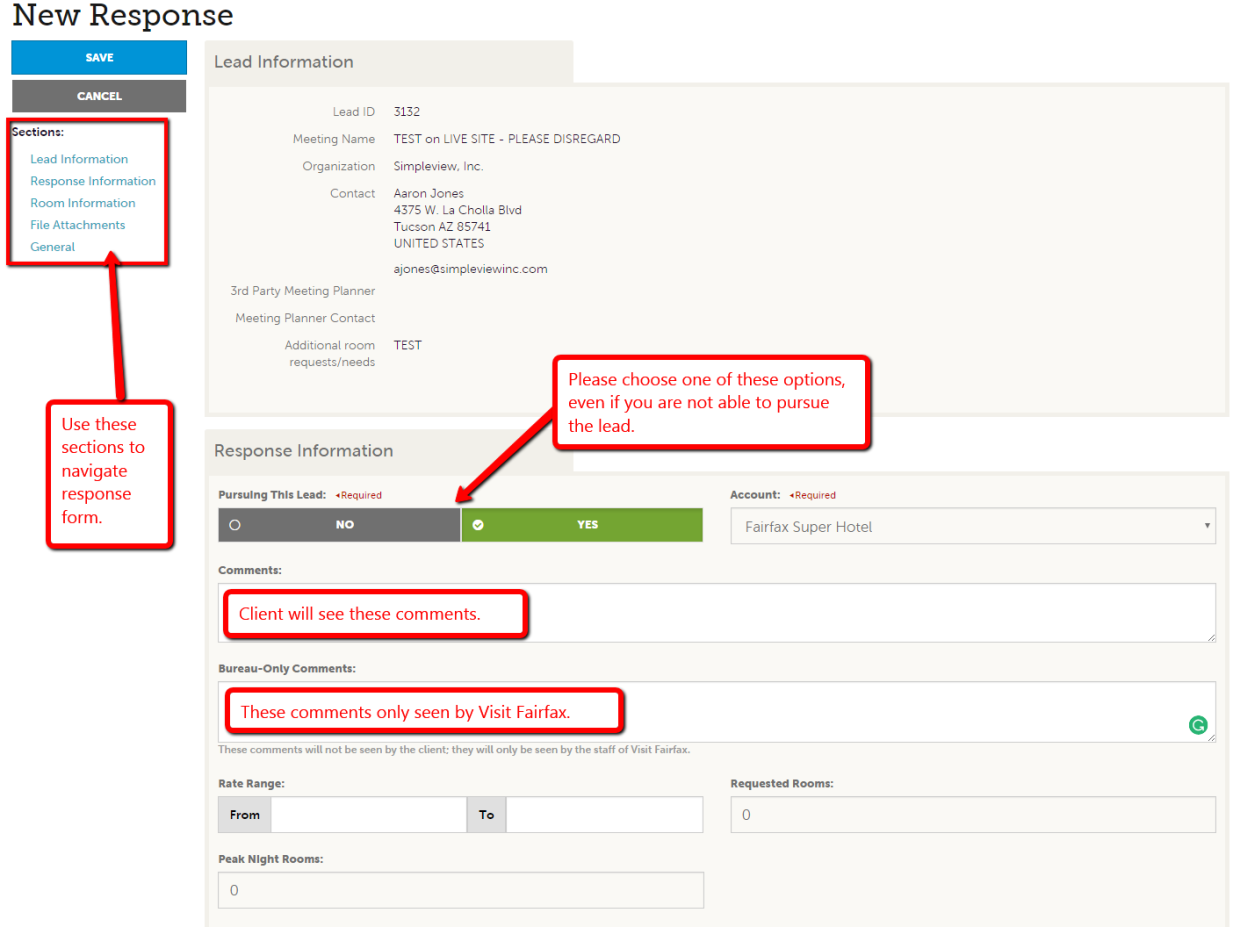 7. After filling out all of the fields, and when you are ready to submit your response, be sure to click the SAVE button at the top left of the screen. SAVE = Submitting Your Lead to Visit Fairfax.

OTHER
Entering Pick-Up:
Once one of your winning events actualizes, use the Extranet to enter your pick-up. Find those leads using the Status Filter in the Opportunities section (look for the Closed/Won filter), click on the lead you need to enter pick-up for, scroll to the Room Information section and click Pick-Up. Enter your room pick-up and average daily rate and then click SAVE to submit to Visit Fairfax.
Next Step/Home: Return to Extranet Tips Home Page 
Need More Help? Contact Us!