Updated for 2020
The African American experience is intricately entwined in the rich tapestry of Fairfax County's history and in America's story. With a wealth of African American historical sites throughout the Washington, DC and Northern Virginia region, take a journey to reflect on the sacrifices and vital contributions that African Americans have made throughout our history.
Here are a few stops that should be on your list, not just things to do during Black History Month, but throughout the year.

Smithsonian National Museum of African American History and Culture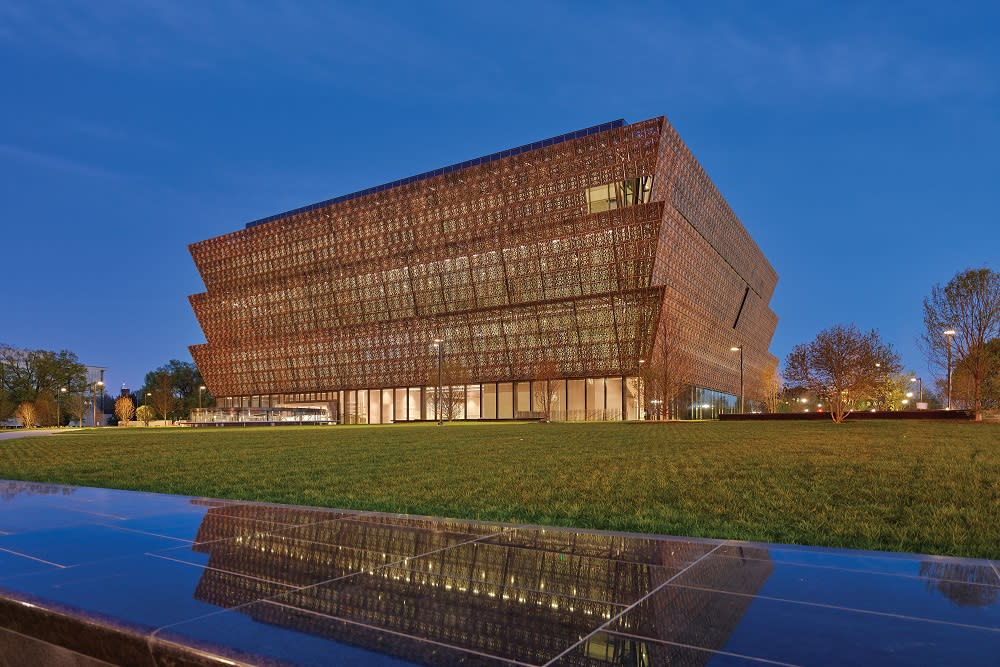 Image courtesy National Museum of African American History and Culture
The only national museum devoted exclusively to the documentation of African American life, history, and culture, this national treasure explores the topics of history, culture, race, and social justice through thought-provoking collections, stunning exhibits, and interactive multimedia.
Where: National Mall, Washington, DC
Hot tip: Due to demand, timed-entry passes may be needed for this free museum during certain peak times and seasons. Be sure to check on passes in advance.

George Washington's Mount Vernon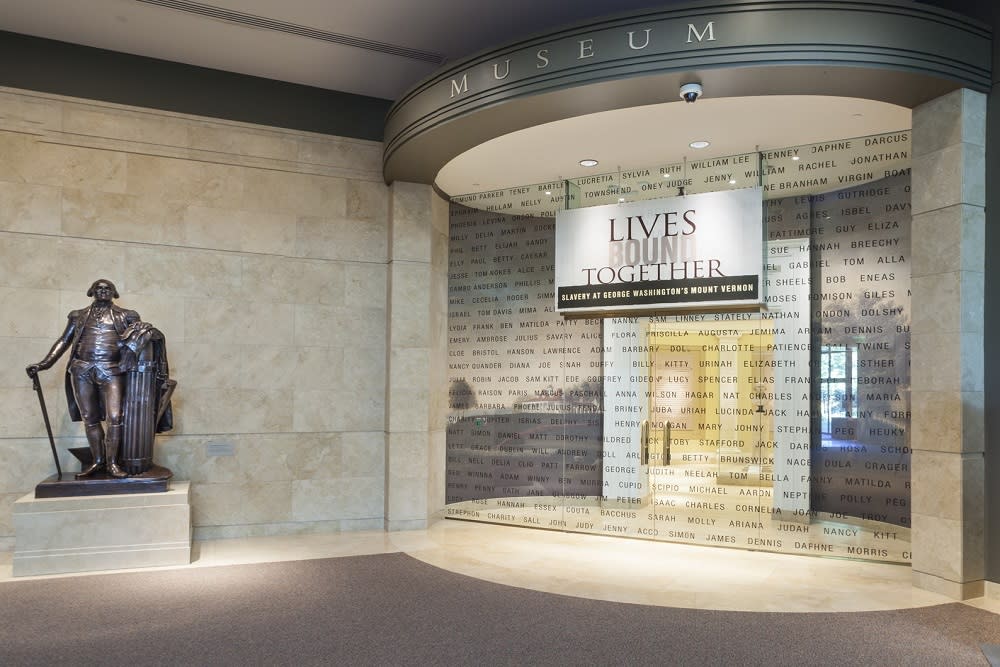 Image courtesy Mount Vernon
The historic home of George Washington includes 25 interactive galleries and theaters featuring hands-on exhibits, slave quarters, and memorials to the contributions of 18th century slaves.
Where: Mount Vernon, Fairfax County, Virginia
Hot tip: Don't miss the current Museum exhibition on slavery at Mount Vernon: Lives Bound Together. It's open through September 2020.
 
Martin Luther King, Jr. Memorial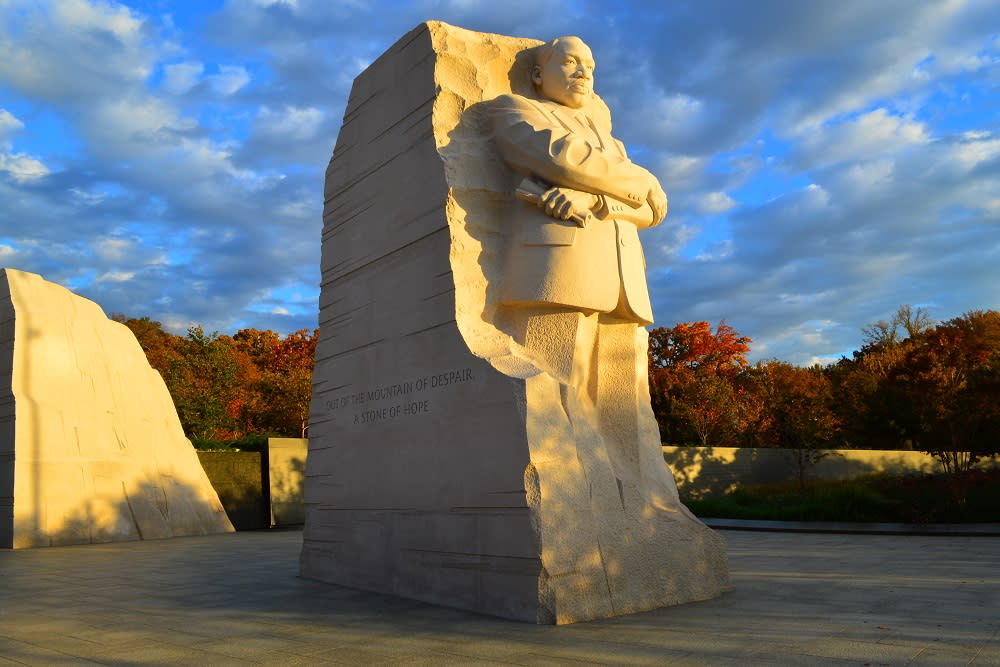 Honoring King's life and legacy, this is the first memorial on the National Mall devoted to a citizen activist for civil rights and peace. The MLK, Jr. Memorial is a tribute to a man of conscience, the freedom movement, and his message of equality, justice, and love.
Where: Tidal Basin, Washington, DC
Hot tip: Combine this stop with a visit to the steps of the Lincoln Memorial, where King gave his famous "I Have a Dream" speech.

Gum Springs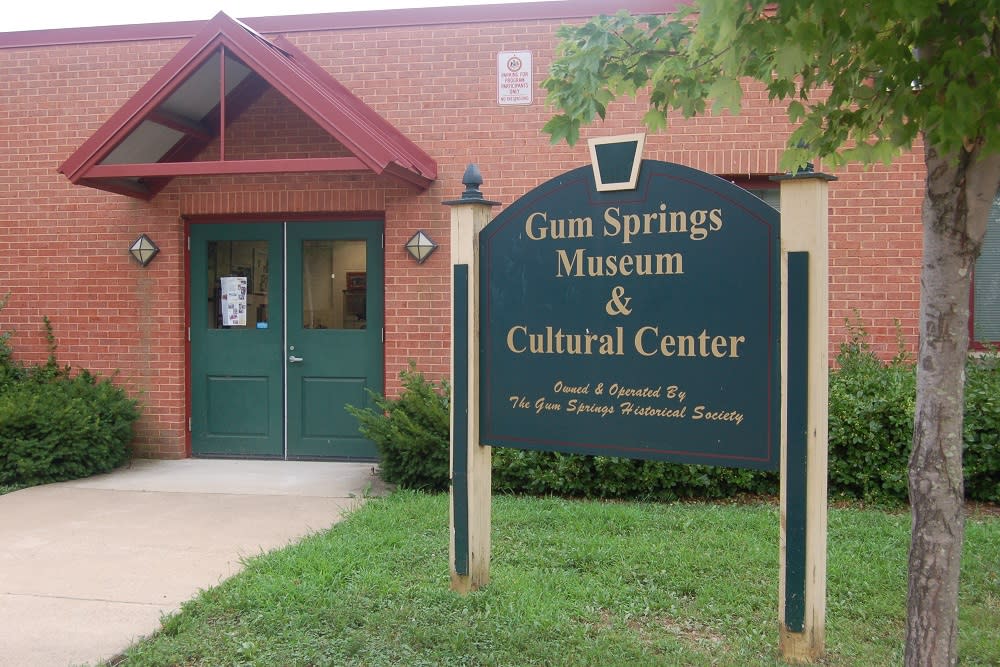 Image courtesy Gum Springs
Gum Springs is a town of 2,500 residents that was established in 1833 by West Ford, a freed slave. It became a haven for former slaves, both freedmen and runaways, creating a self-sufficient community that thrived into one of the oldest African American communities in the United States.
Where: near Mount Vernon, Fairfax County, Virginia
Hot tip: Visit the Gum Springs Historical Society's Museum & Cultural Center, open Monday-Friday from 6-8pm and Tuesdays/Saturdays from 1-3pm. It's advisable to call to confirm hours before visiting.

George Mason's Gunston Hall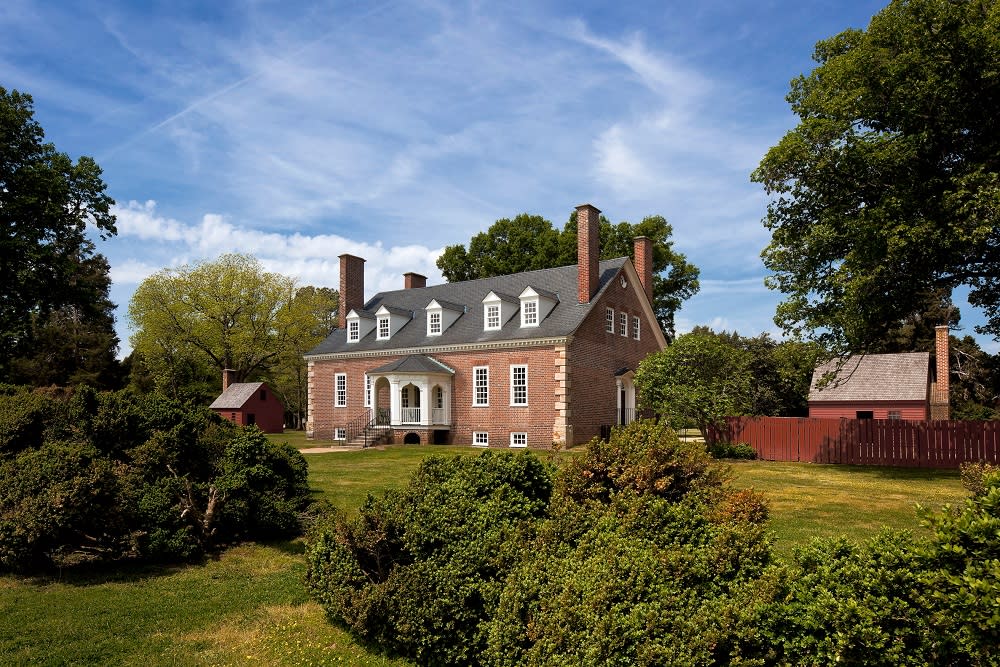 Image courtesy Gunston Hall
Located not far from Mount Vernon, Gunston Hall is the historic home of George Mason, the outspoken proponent of civil liberties and author of Virginia's Declaration of Rights, yet also a former slave owner. This sprawling plantation includes restored structures and interpretative actors throughout the grounds that depict the varying contributors, including slaves, that made the 18th-century household work.
Where: Mason Neck, Fairfax County, Virginia
Hot tip: Read more about this Founding Father's complicated relationship with slavery before you visit, to get a better understanding of his viewpoints. Also note, the mansion will be closed in February 2020 for preservation work, but you can enjoy free admission to the grounds and museum all month long.

Laurel Grove School Museum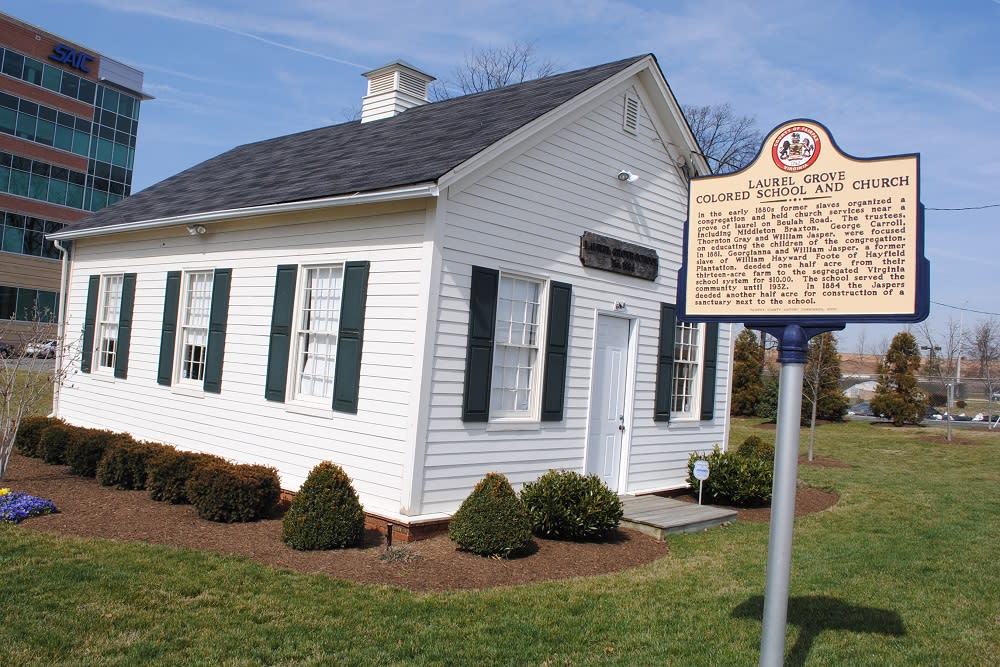 Closed in 1932 and restored by family descendants and interested citizens, Laurel Grove tells the unique story of a community's refusal to narrow its ambitions. Of all the "colored" schools that opened in the region, only Laurel Grove exists today as a "living museum."
Where: Alexandria, Fairfax County, Virginia
Hot tip: The schoolhouse is only open Tuesday, Thursday, and Saturday from 10am-2pm.

Sully Historic Site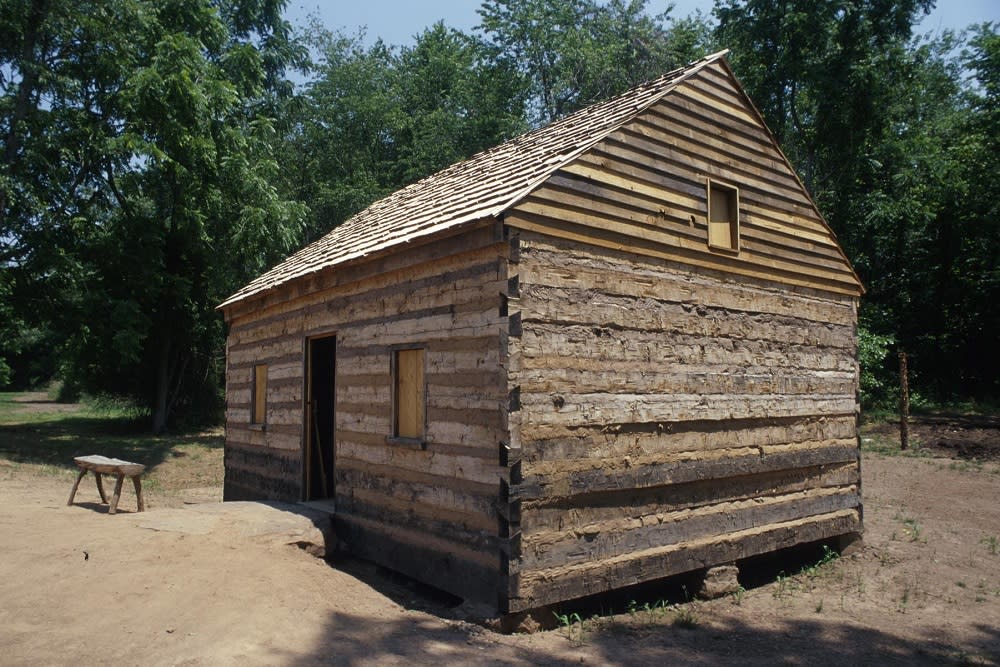 Image courtesy Don Sweeney/Fairfax County Park Authority
On the National Register of Historic Places, Sully includes original outbuildings, representative slave quarters, and gardens in addition to the main house. Guided tours highlight early 19th century life of the family, their tenant farmers, and enslaved African Americans.
Where: Chantilly, Fairfax County, Virginia
Hot tip: Access to the park is free, but there is a small fee for guided tours of the main house. Note - the main house will be closed for maintenance through May 2020, but the grounds, outbuildings and visitor center remain open. Be sure to check the event schedule for the day, as there are many programs and activities throughout the year.

Smithsonian's National Air and Space Museum Steven F. Udvar-Hazy Center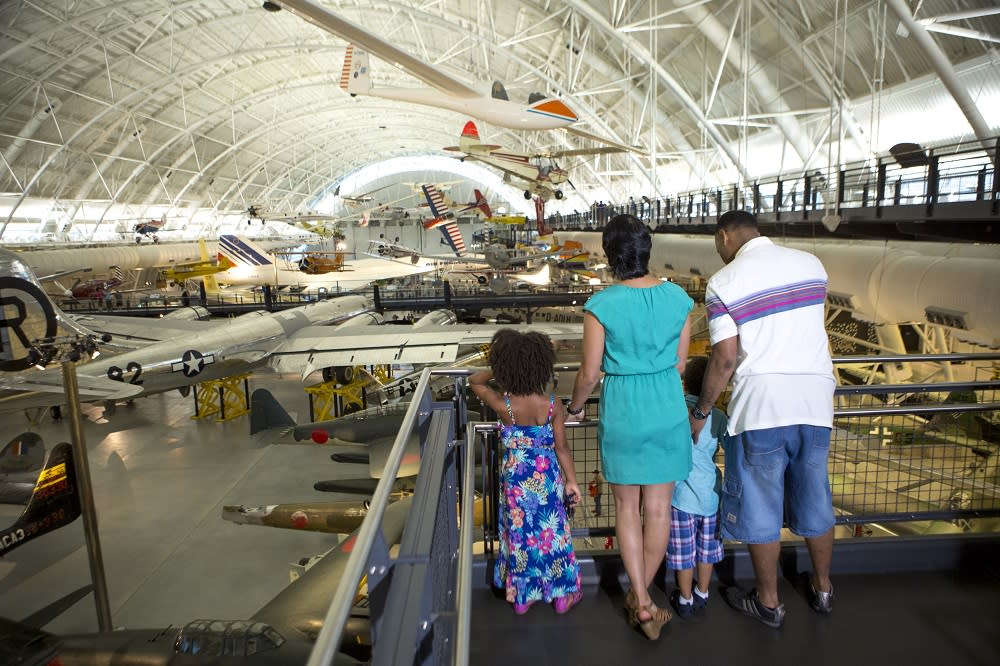 The world's largest collection of aviation artifacts which includes tributes to the Tuskegee Airmen, the heroic African American pilots of World War II. From the Space Shuttle Discovery to the world's fastest jet, come see the world's most famous aircraft and spacecraft.
Where: Chantilly, Fairfax County, Virginia
Hot tip: Don't miss the Heritage Family Day event on February 8, 2020 – African American Pioneers in Aviation and Space: The Struggle for Equal Access to the Skies. 

Tinner Hill Historic Park & Monument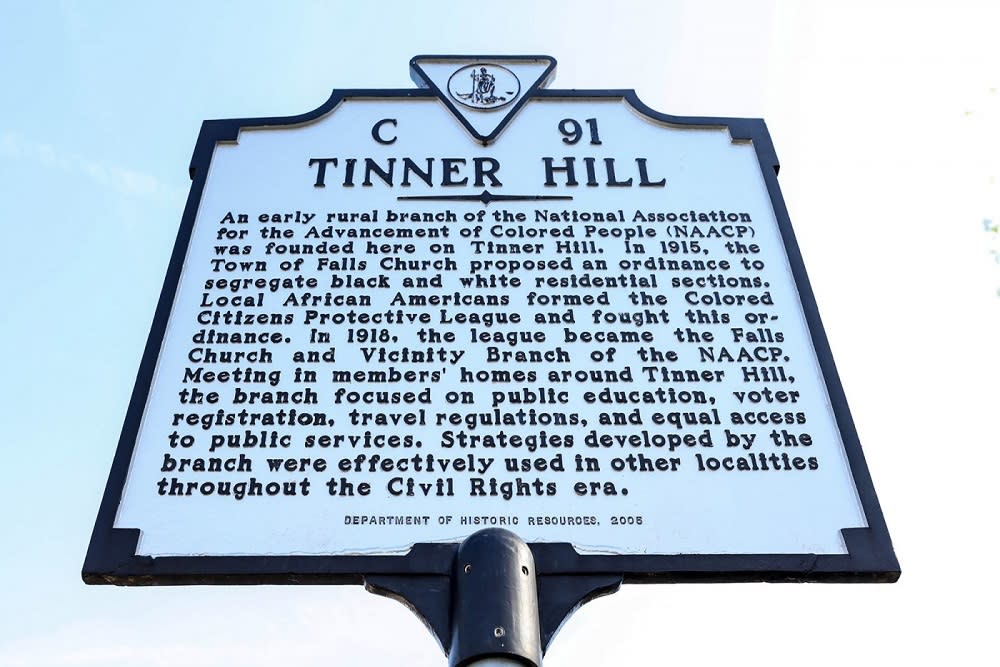 Image courtesy NOVA Parks
Tinner Hill is recognized as the location where the first rural branch of the National Association for the Advancement of Colored People (NAACP) was initiated in the United States. Today, a 15-foot monument constructed of pink granite honors the men and women of Tinner Hill who made this happen and nearby, visit the historic site and Zig Zag Monument, a sculpture that follows the original location of the segregation line.
Where: City of Falls Church, Virginia
Hot tip: Every June, the annual Tinner Hill Blues Festival descends on Falls Church – the only three-day music festival in Northern Virginia.

African American Civil War Memorial & Museum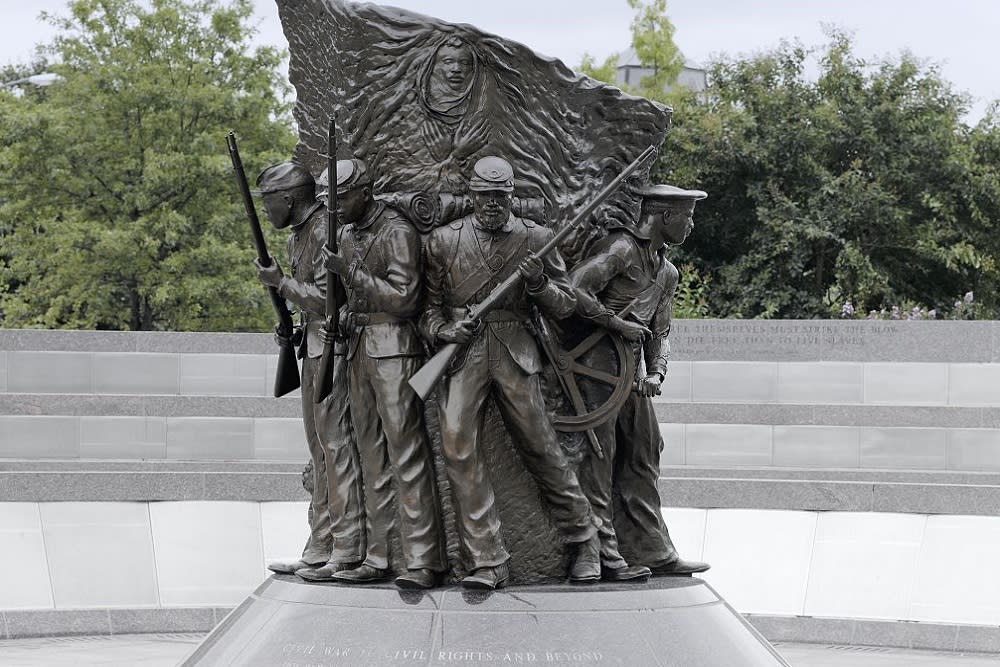 As the nation's only memorial to African American Civil War soldiers, this site is inscribed with the names of more than 200,000 members of the United States Colored Troops who fought in the Union Army. Nearby, the museum tells the stories and preserves the roles these brave soldiers played in ending slavery and keeping America united under one flag.
Where: U Street Corridor, Washington, DC
Hot tip: Keep an eye out for this museum to relocate to the historic Grimke School in the fall of 2020.

Frederick Douglass Historical Site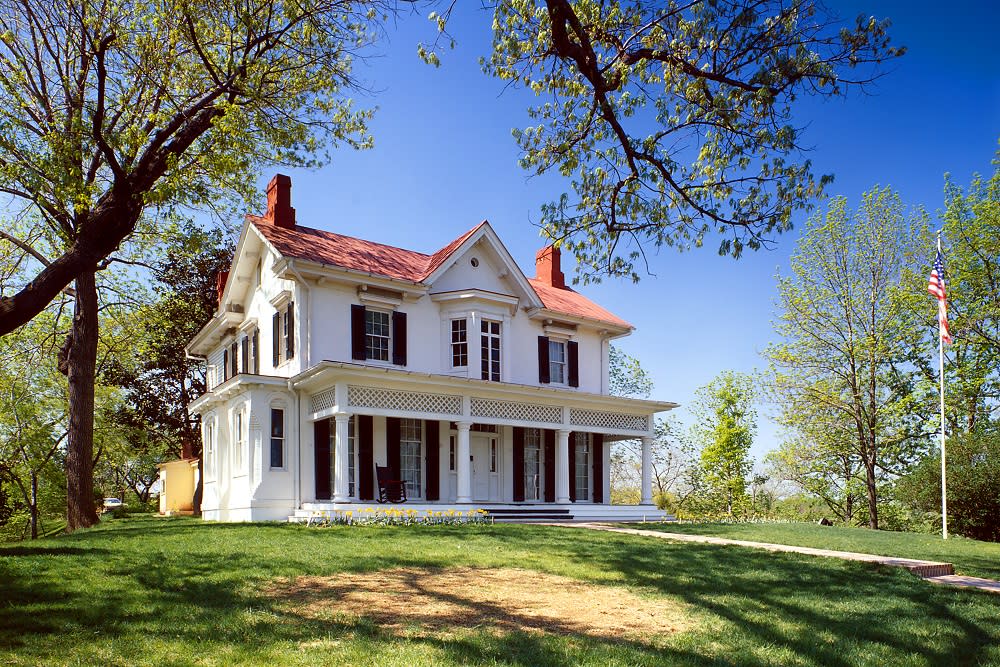 At Cedar Hill, the former home of Frederick Douglass, visitors gain insight into the man who was a leading voice in the abolitionist movement. Restored to its 1895 appearance, the house is furnished with original objects and guided tours are available daily (the only way to access the house interior).
Where: Anacostia, Washington, DC
Hot tip: Photographers, take note: the grounds of Cedar Hill provide a spectacular view of the Washington, DC skyline.

Smithsonian National Museum of African Art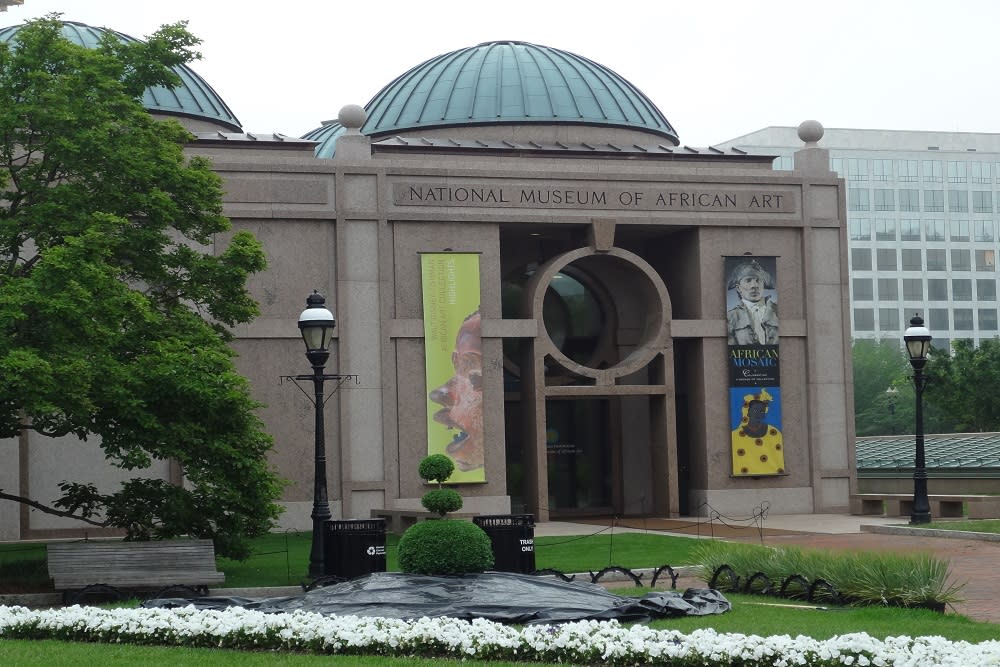 America's only museum dedicated to the collection, research, conservation, and exhibition of traditional and contemporary African art. Docent-led tours are available throughout the week and special events occur throughout the year. Admission is free.
Where: National Mall, Washington, DC
Hot tip: Exhibits are always changing, so visit more than once!
Other notable spots:
Did we miss a spot? Share your favorite places to celebrate African American history and culture below.
Check our calendar of events for Black History Month events and programs happening all month long.