Washington DC  is steeped in African American history, contributing significantly to the overall tapestry of the nation's past. Whether you're visiting DC or the surrounding areas there are several sites in the region that offer a chance to reflect on the inspiring journey of hope, sacrifice, liberation, empowerment, and beauty that make up America's Black history. 
Don't miss these must-see places, attractions and restaurants which are worth visiting any time of the year, not just during Black History Month.
Black History Museums in DC
Smithsonian National Museum of African American History and Culture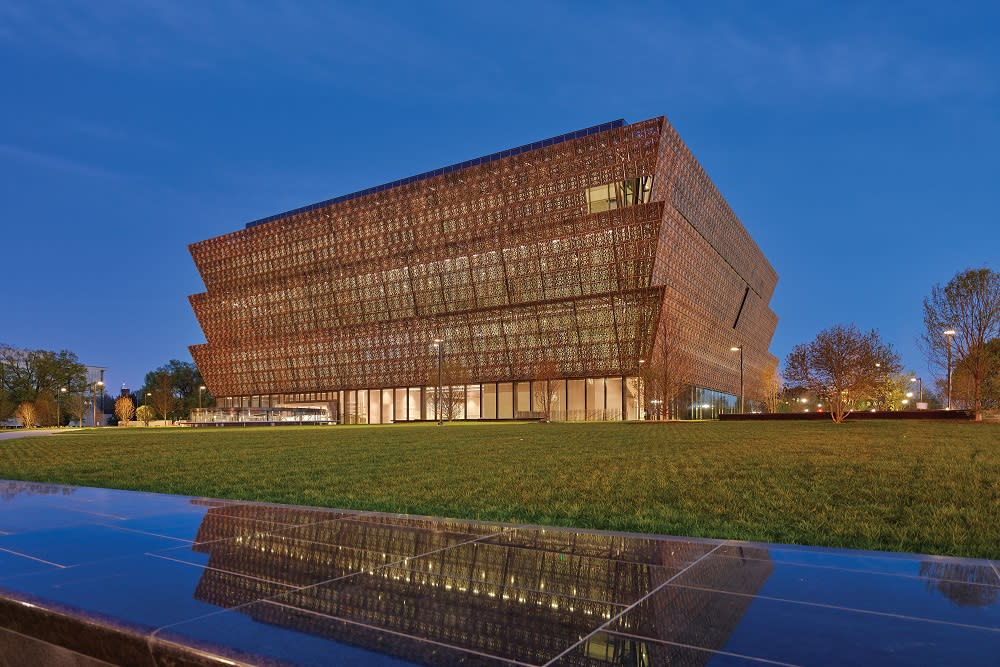 Image courtesy National Museum of African American History and Culture
This gem of a museum offers a multitude of exhibitions and collections that explore the complete African American experience here in America. The only national museum devoted exclusively to the documentation of African American life, history, and culture, this national treasure explores the topics of history, culture, race, and social justice through thought-provoking collections, stunning exhibits, and interactive multimedia.
Where: National Mall, Washington, DC
Hot tip: Free timed-entry passes are required for entry, be sure to reserve yours to ensure you can visit on the day and time of your choosing.
Martin Luther King, Jr. Memorial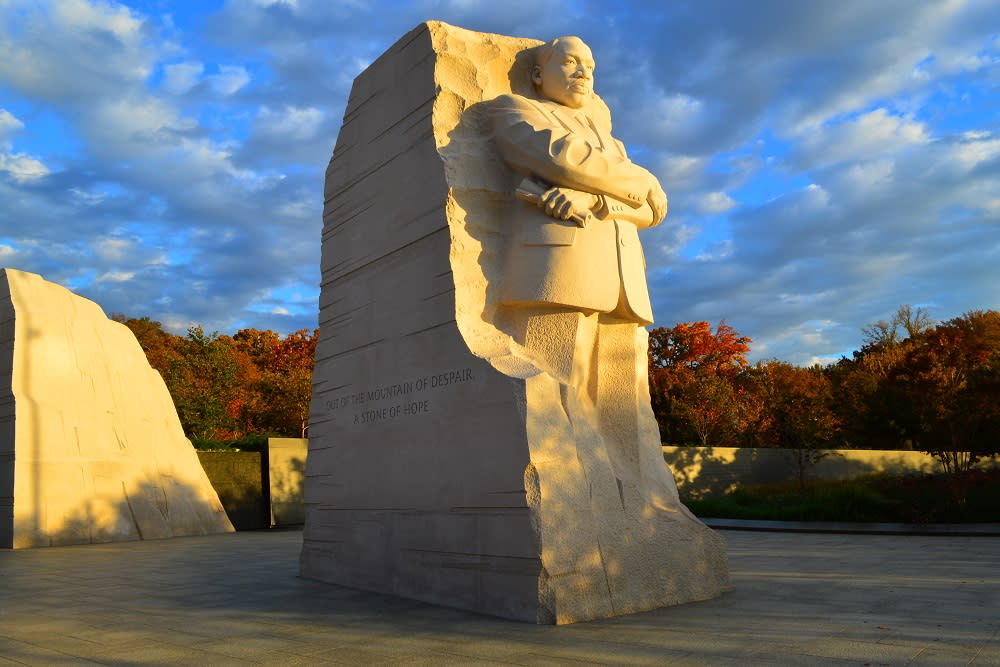 Honoring Dr. King's life and legacy, this is the first memorial on the National Mall devoted to a citizen activist for civil rights and peace. The MLK, Jr. Memorial is a tribute to a man of conscience, the freedom movement, and his message of equality, justice, and love.
Where: Tidal Basin, Washington, DC
Hot tip: Combine this stop with a visit to the steps of the Lincoln Memorial, where King gave his famous "I Have a Dream" speech.
African American Civil War Memorial & Museum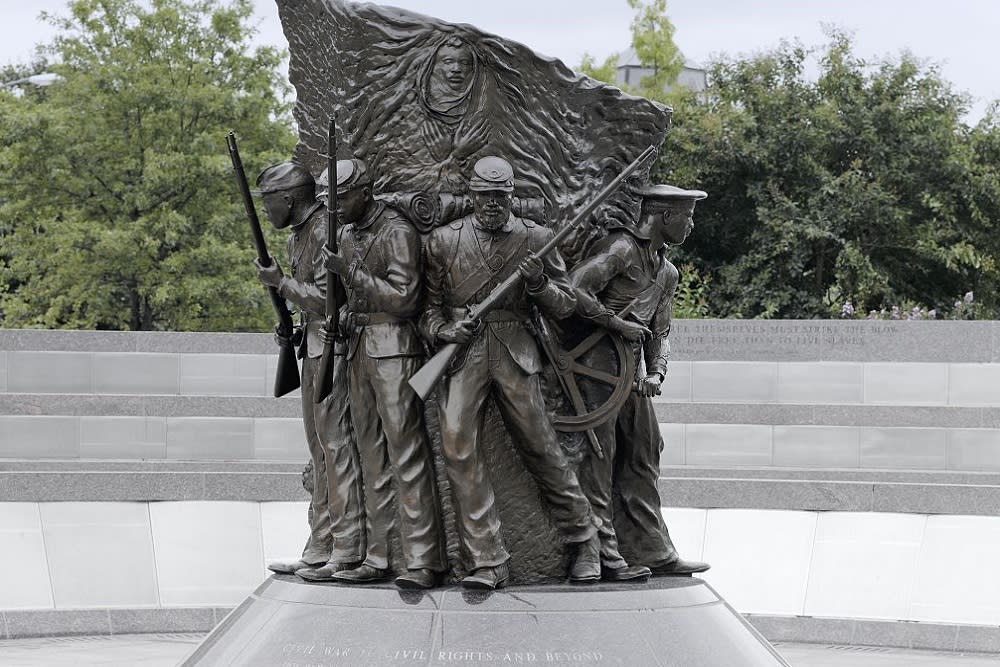 As the nation's only memorial to African American Civil War soldiers, this site is inscribed with the names of more than 200,000 members of the United States Colored Troops who fought in the Union Army. Nearby, the museum tells the stories and preserves the roles these brave soldiers played in ending slavery and keeping America united under one flag.
Where: U Street Corridor, Washington, DC
Hot tip: Check out this overview of the museum on YouTube to see all the things you can expect to find.

Frederick Douglass Historical Site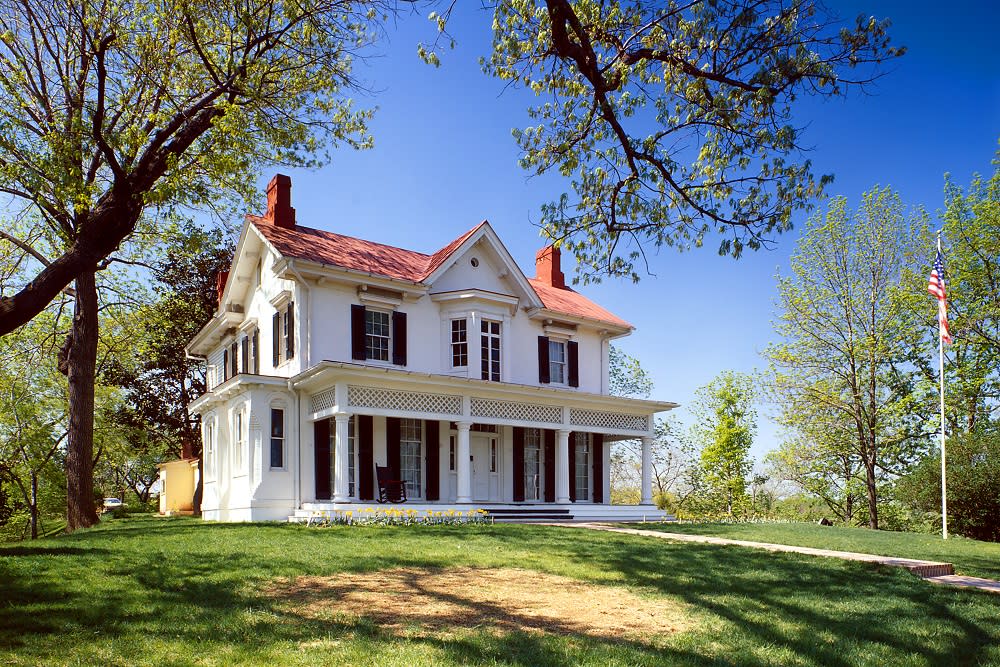 Cedar Hill is open to the public to walk the grounds and is open on Fridays and Saturdays, and the hours vary by season. The Visitor Center and Historic Home remain closed. There will be no Ranger-led tours, but visitors are invited to ask questions of park staff. 
Where: Anacostia, Washington, DC
Hot tip: You can take a virtual tour of Cedar Hill online.

Smithsonian National Museum of African Art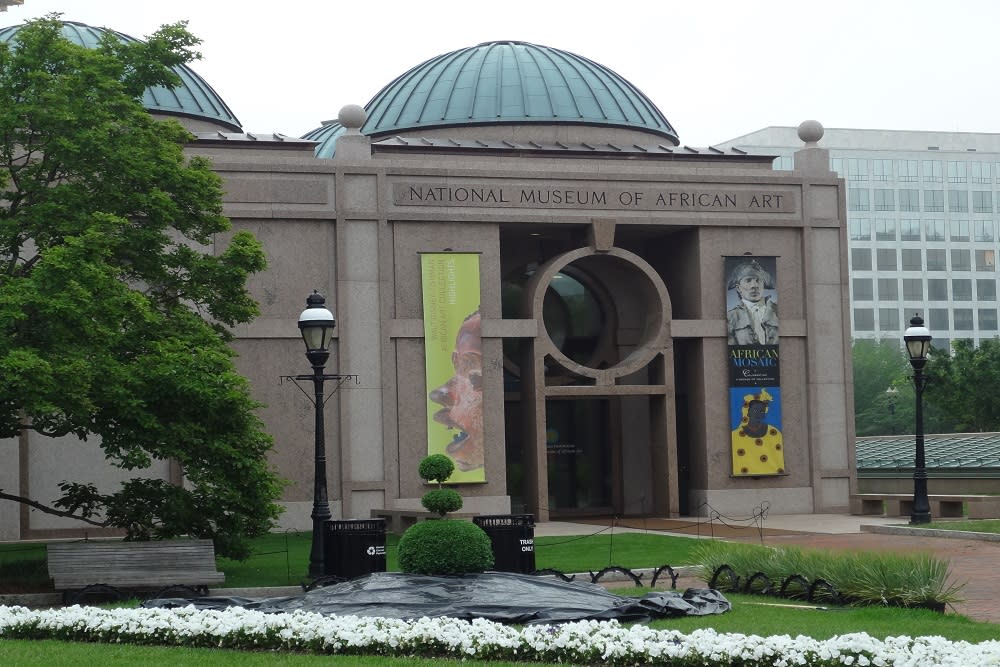 The museum is currently open and timed tickets are not required to enter. Many of the current exhibitions delve into the profound history of Black culture both domestically and abroad. This is America's only museum dedicated to the collection, research, conservation, and exhibition of traditional and contemporary African art. Docent-led tours are available throughout the week and special events occur throughout the year. Admission is free.
Where: National Mall, Washington, DC
Hot tip: Make sure to check out their educational resources for both students and teachers.
More Black History Sites Near DC
George Washington's Mount Vernon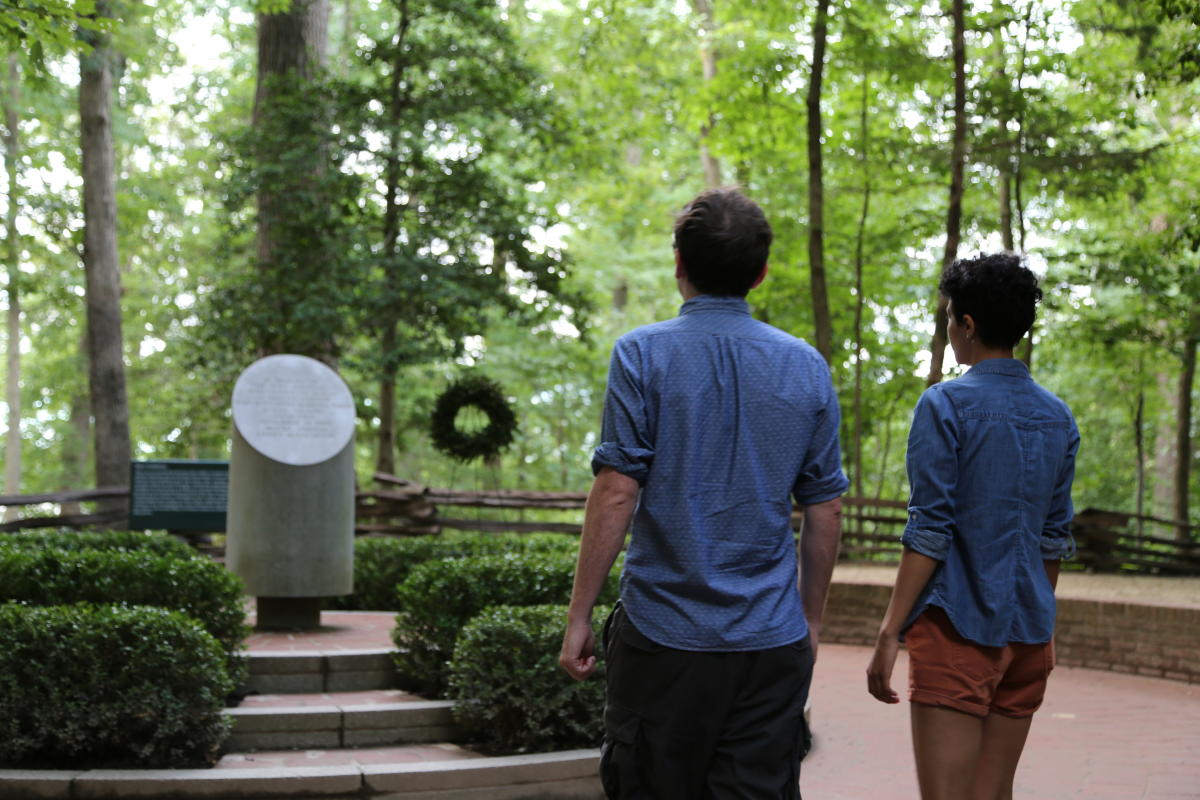 Image courtesy George Washington's Mount Vernon
Mount Vernon gives historical accounts of what life was like for enslaved African Americans which can give you a unique perspective on the struggle for freedom these people yearned for. The Enslaved People of Mount Vernon Tour is the best way to learn personal stories from those who worked the estate and allows you to walk in their footsteps with a guide taking you on a 60-minute history lesson. The tour is free with paid admission. You can also browse the Lives Bound Together online exhibit to learn more about the enslaved population who lived on the Mount Vernon estate.
Where: Mount Vernon, Fairfax County, Virginia
Hot tip: Immediately following this tour, accompany the guide down to participate in a moving tribute at the Slave Memorial and Cemetery. The 1983 Memorial comprises three circles, symbolizing faith, hope, and love.
Gum Springs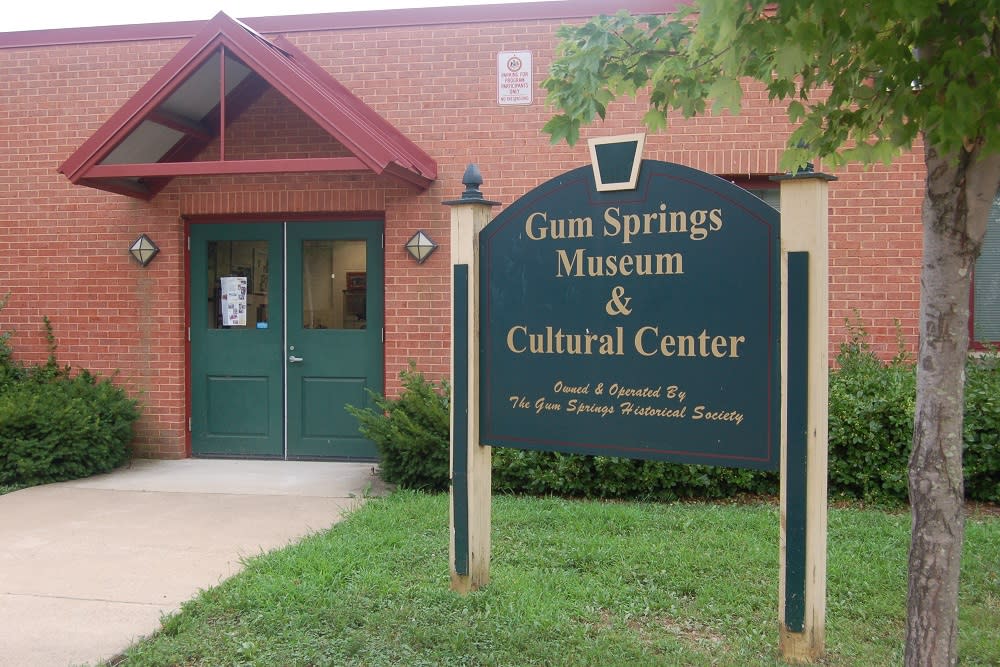 Image courtesy Gum Springs
Gum Springs is a town of 2,500 residents that was established in 1833 by West Ford, a freed slave. It became a haven for former slaves, both freedmen and runaways, creating a self-sufficient community that thrived into one of the oldest African American communities in the United States. Read more about this incredible story here.
Where: near Mount Vernon, Fairfax County, Virginia
Hot tip: Visit the Gum Springs Historical Society's Museum & Cultural Center, open Monday-Friday from 6-8pm and Tuesdays/Saturdays from 1-3pm. It's advisable to call to confirm hours before visiting.

George Mason's Gunston Hall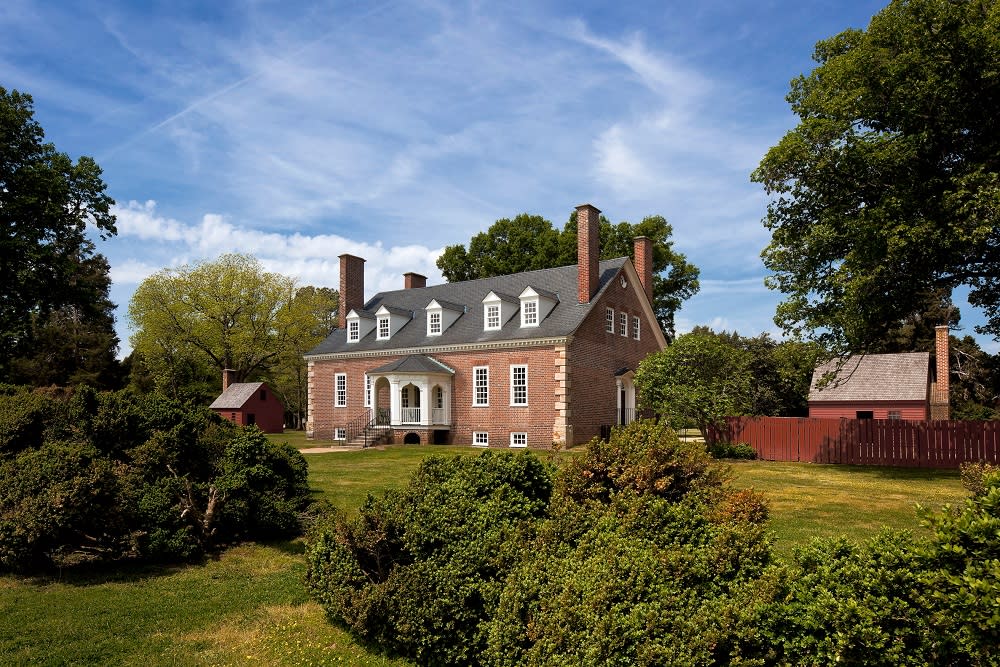 Image courtesy Gunston Hall
Located not far from Mount Vernon, Gunston Hall is the historic home of George Mason, the outspoken proponent of civil liberties and author of Virginia's Declaration of Rights, yet also a former slave owner. This sprawling site includes restored structures and interpretative actors throughout the grounds that depict the varying contributors, including slaves, that made the 18th-century household work.
Where: Mason Neck, Fairfax County, Virginia
Hot tip: Read more about this Founding Father's complicated relationship with slavery before you visit, to get a better understanding of his viewpoints. Purchase of a general admission ticket grants access to the grounds, museum, and limited access to the mansion. A Grounds Pass is available for you to explore the grounds on your own.

Laurel Grove School Museum

Closed in 1932 and restored by family descendants and interested citizens, Laurel Grove tells the unique story of a community's refusal to narrow its ambitions. Of all the "colored" schools that opened in the region, only Laurel Grove exists today as a "living museum." Read more about this incredible story in our blog feature article. 
Where: Alexandria, Fairfax County, Virginia
Hot tip: The schoolhouse is currently closed due to COVID restrictions, but check their website or give them a call to inquire about appointment-based visits.
Sully Historic Site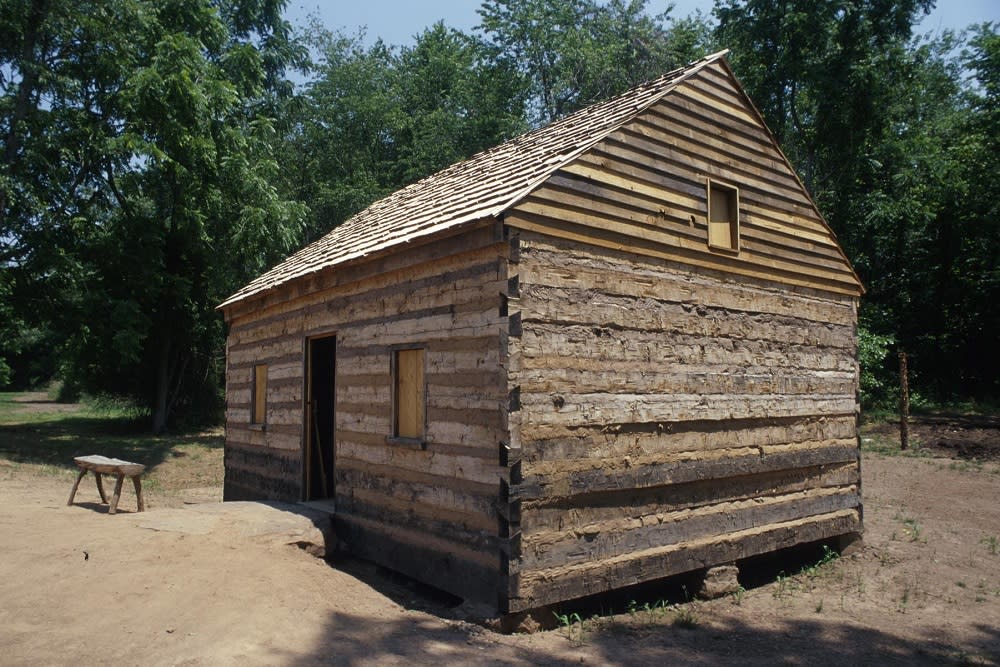 Image courtesy Don Sweeney/Fairfax County Park Authority
On the National Register of Historic Places, Sully Historic Site includes original outbuildings, representative slave quarters, and gardens in addition to the main house. Guided tours highlight the early 19th-century life of the family, their tenant farmers, and enslaved African Americans. It is also a site along the Underground Railroad Network to Freedom Trail. Learn more about its connection in our feature blog article. 
Where: Chantilly, Fairfax County, Virginia
Hot tip: Forgotten Road Tours of the outbuildings and representative slave quarters are offered by reservation only from March - November, at 2 p.m. on Thursday through Sunday, weather permitting. You can reserve your tours online in advance.

Historic Pleasant Grove Church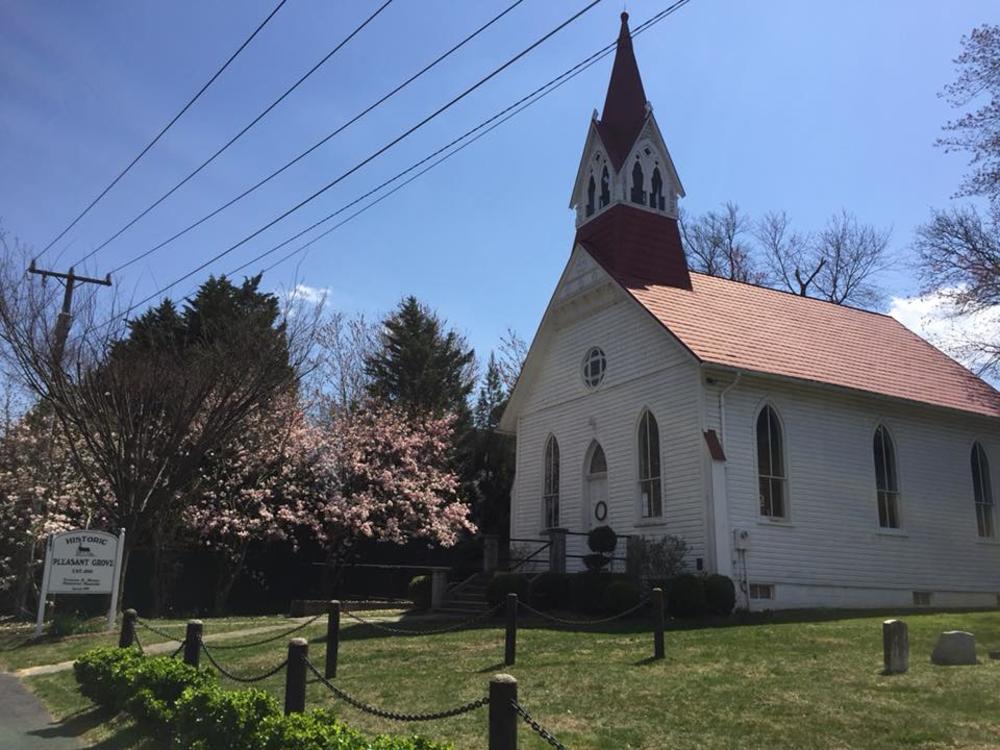 Image courtesy Friends of Pleasant Grove
This community landmark and historic church was built in 1895 by and for African and Native Americans. On-site, you can also visit the Frances K. Moore Memorial Museum, named for a descendant of the church founders. It features a unique collection of late 19th and 20th-century household furnishings, tools, photographs, and memorabilia. 
Where: McLean, Fairfax County, Virginia
Hot tip: Keep an eye out for the many cultural and community-wide programs and events held by the Friends of Pleasant Grove throughout the year, including the annual Black History Celebration which features the Washington Revels Jubilee Voices Ensemble.

Smithsonian's National Air and Space Museum Steven F. Udvar-Hazy Center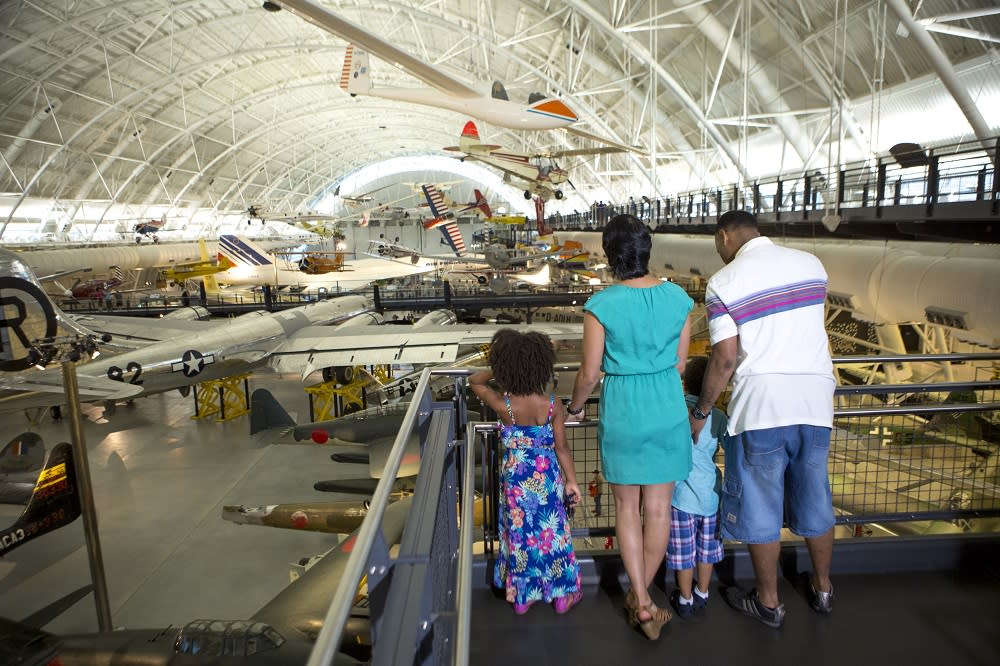 The Smithsonian's National Air and Space Museum has a fantastic collection showcasing stories about amazing African American history makers (among other historically excluded groups) in the aviation and space fields. Learn about Bessie Coleman, the first Black woman to earn a pilot's license, or Mae Jemison, the first Black woman to fly into space. You'll also find learning resources, videos, and upcoming programs to do a deeper dive into these stories. When you visit in person, you'll find the world's largest collection of aviation artifacts which includes tributes to the Tuskegee Airmen, the heroic African American pilots of World War II. 
Where: Chantilly, Fairfax County, Virginia
Hot tip: Don't miss the online exhibit Black Wings, which details the stories about how African Americans shared the widespread enthusiasm for flying, but they found themselves routinely denied access to training as pilots and mechanics. 

Tinner Hill Historic Park & Monument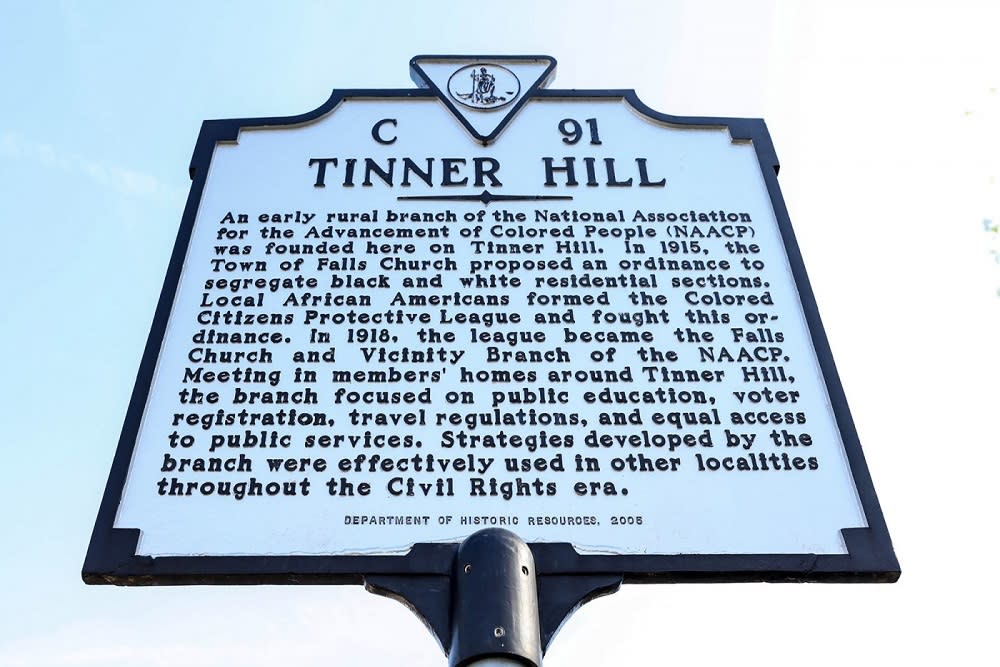 Image courtesy NOVA Parks
Tinner Hill is recognized as the location where the first rural branch of the National Association for the Advancement of Colored People (NAACP) was initiated in the United States. Today, a 15-foot monument constructed of pink granite honors the men and women of Tinner Hill who made this happen and nearby, visit the historic site and Zig Zag Monument, a sculpture that follows the original location of the segregation line. Learn more about Tinner Hill's incredible story in our feature blog article. 
Where: City of Falls Church and Fairfax County, Virginia border lines
Hot tip: Plan to visit the park when you can or watch the Tinner Hill Remembered video that was broadcast on Martin Luther King, Jr. Day in January 2021. Also, save the date for June 10, 2023 when the popular Tinner Hill Music Festival returns to Falls Church.

National Museum of the United States Army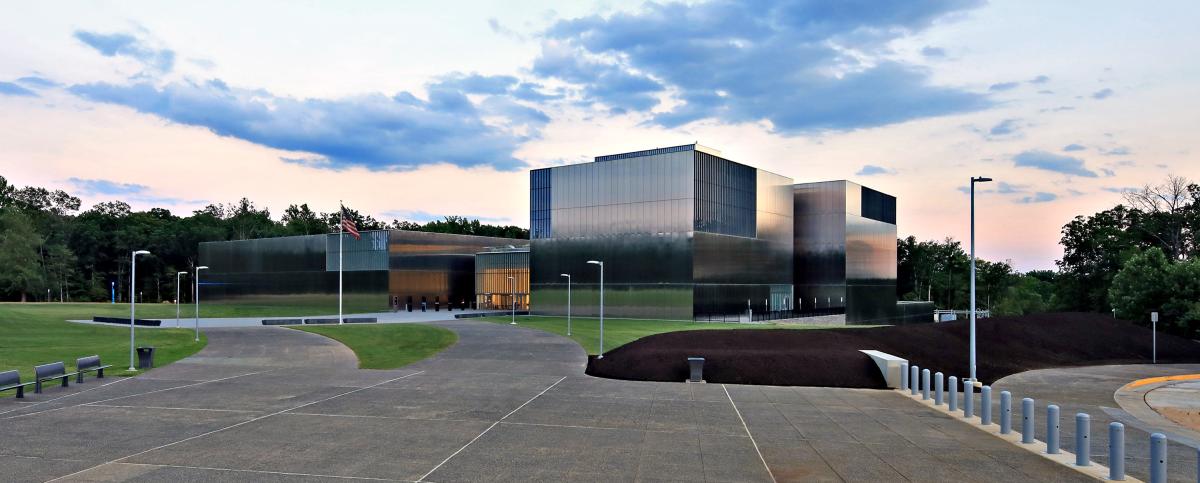 Image courtesy Army Historical Foundation
Fairfax County's newest museum, located on the public grounds of Fort Belvoir, pays tribute to the stories and sacrifices made by members of the United States Army. Discover stories of Black Soldiers in the U.S. Army throughout the multitude of galleries, including why Sgt. John Denny received the Medal of Honor in 1891 or how the term Buffalo Soldiers came to be. You can also find the 54th Massachusetts Volunteer Infantry Regiment National Color Guard Flag Fragment in the Preserving the Nation Gallery.
Where: Fort Belvoir, Fairfax County, Virginia
Hot tip: Check the museum's Events Calendar for upcoming Black History Month events, including virtual lectures about the "Harlem Hellfighters" or World War I and other programs about Black men and women who served in World War II.
Other Notable Black History Spots In DC:

Eat At Black-Owned Restaurants
Visiting all of these important sites and attractions are sure to stir up an appetite. Lucky for you, there are hundreds upon hundreds of restaurants in Fairfax County. But if you want to support local, Black-owned eateries, there are many cuisine options to choose from as well. Grab a taste of the islands at Caribbean Plate in Falls Church, treat yourself to a traditional Ethiopian coffee ceremony at Enatye Ethiopian Cuisine in Herndon, find comfort in delicious southern home cooking at Della J's Delectables along Richmond Highway, or take home a mouth-watering pie from Pie Gourmet in Vienna. For an evolving list of black-owned restaurants in Fairfax County, click here. 
Did we miss a spot? Share your favorite places to celebrate African American history and culture below.
Check our calendar of events for Black History Month events and programs happening all month long.