Comfort food and spiced drinks are two of the most beloved parts of the winter holidays – and many holiday recipes are made with two of winter's favorite ingredients: apples and pumpkins!
Here are some delicious apple and pumpkin recipes from local Fairfax County restaurants that you can concoct for this year's holidays. If you give these a try, be sure to share your photos and reviews with us on social media using #FXVA and @VisitFairfax. (Already planning for New Year's? Check out these festive cocktail recipes from last year!)

Caboose Commons' Pumpkin Pie Latte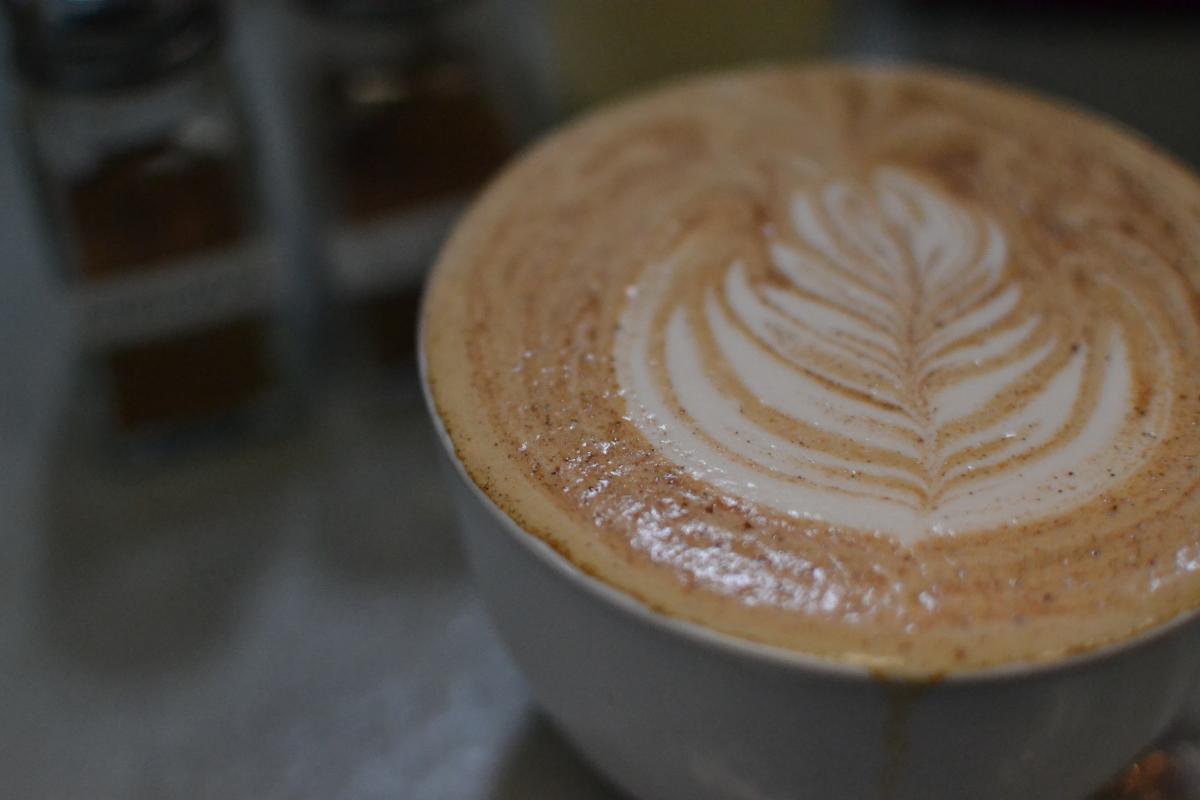 Ingredients:
2 shots of espresso
Caboose's pumpkin pie sauce
Milk
Nutmeg
Cinnamon

This delicious pumpkin drink can be made both iced or hot. If you don't want to make it at home, you can find it at both of Caboose Brewing Co.'s locations: Caboose Commons in Merrifield and Caboose Tavern in Vienna. 
Clyde's of Reston's Spiced Apple Sangria
Ingredients:
1 oz. Bulleit Kentucky Straight Bourbon Whiskey
2 oz. Clyde's Cabernet Sauvignon
2 oz. Sparkling Apple Cider
1 oz. Orange-Cinnamon-Clove Simple Syrup

Method:
Build ingredients into a pint glass.
Add ice.
Roll twice into a wine glass.
Garnish with an orange slice.

Clyde's of Reston offers an array of delicious beverage and food options all year long, but there's always something special about a seasonal variety of sangria. Try this one for a refreshing pre-dinner cocktail!
Clyde's of Reston's Hot & Bothered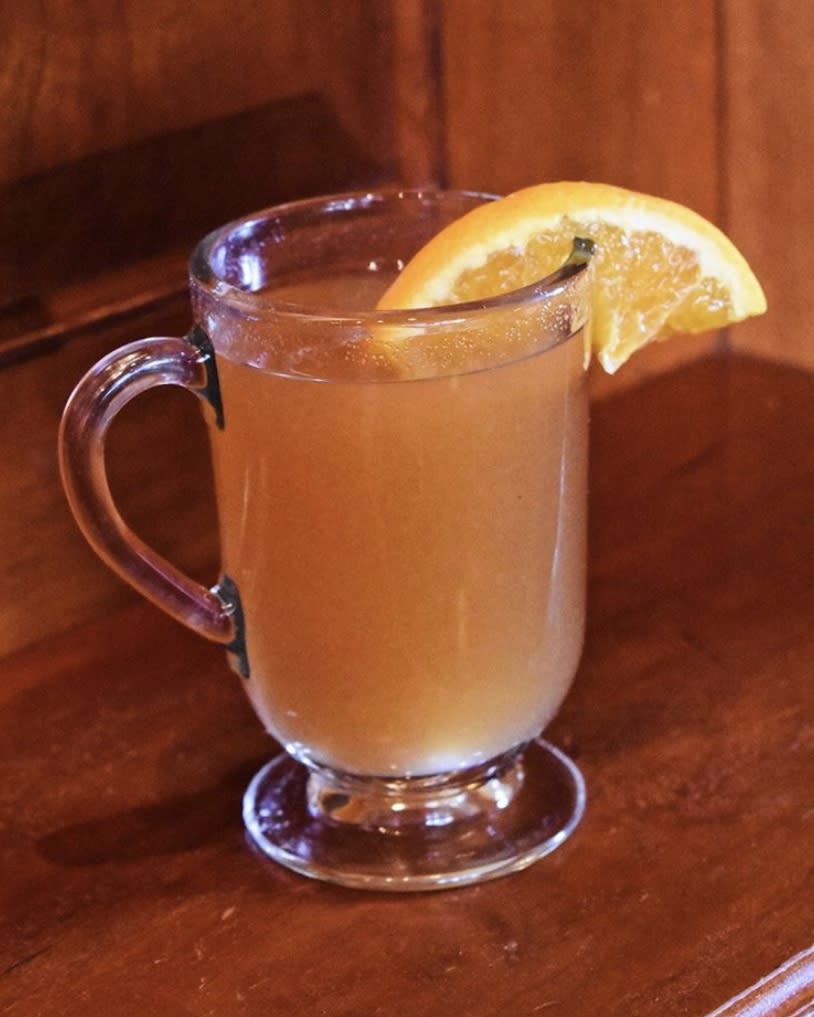 Ingredients:
2 oz. Sagamore Spirit Straight Rye Whiskey
Warm Pennsylvania "Boilo" (Ginger Ale, Honey, Orange, Apple, Raisin, Cinnamon, and Cloves)

Method:
Add Rye and hot "Boilo" to a coffee mug.
Garnish with an orange slice.

Clyde's of Reston knows how to bring the classic feeling home for the holidays. Cozy up with this warm mug of joy after dinner or with dessert. (For a pre-dinner option, try the Spiced Apple sangria above!)
Crepes and Karak Café's Pumpkin Spice Karak Chai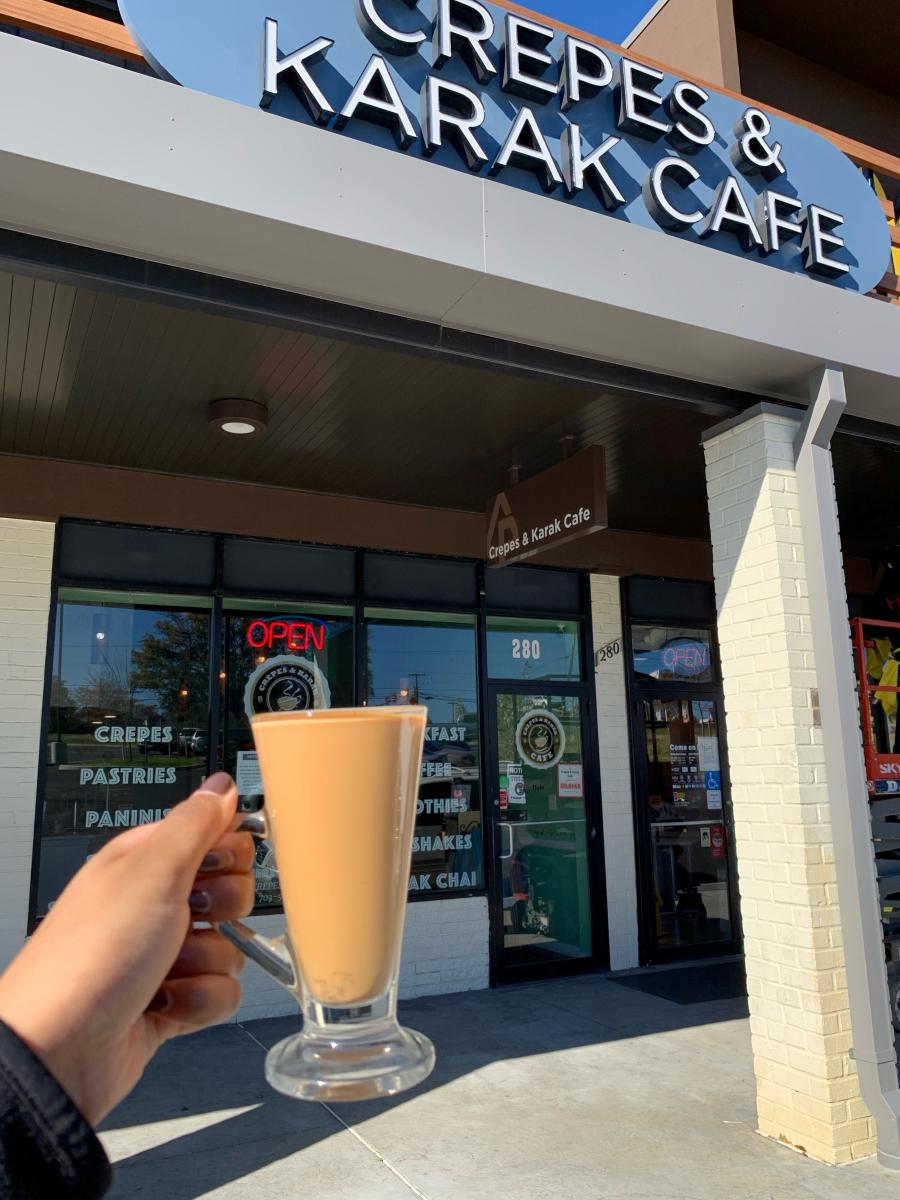 Ingredients:
1 cup milk (or milk substitute)
2 tea bags or 1 TB. loose tea
2 TB. pumpkin puree
2 tsp. maple syrup
2 slices fresh ginger
½ tsp. vanilla extract
½ tsp. pumpkin spice

Method:
Add ginger slices to the milk and bring to boil on medium heat.
Add pumpkin puree and black tea.
Add maple syrup, vanilla, and spices to the milk. 
Let cook for two minutes.
Pour the drink into a mug and sprinkle with Nutmeg or whipped cream.

This is no ordinary latte! Try your hand at this specialty Karak drink, straight from the experts at Crepes & Karak Cafe in Vienna - America's very first Karak restaurant! 
Glory Days' Apple Ginger Mule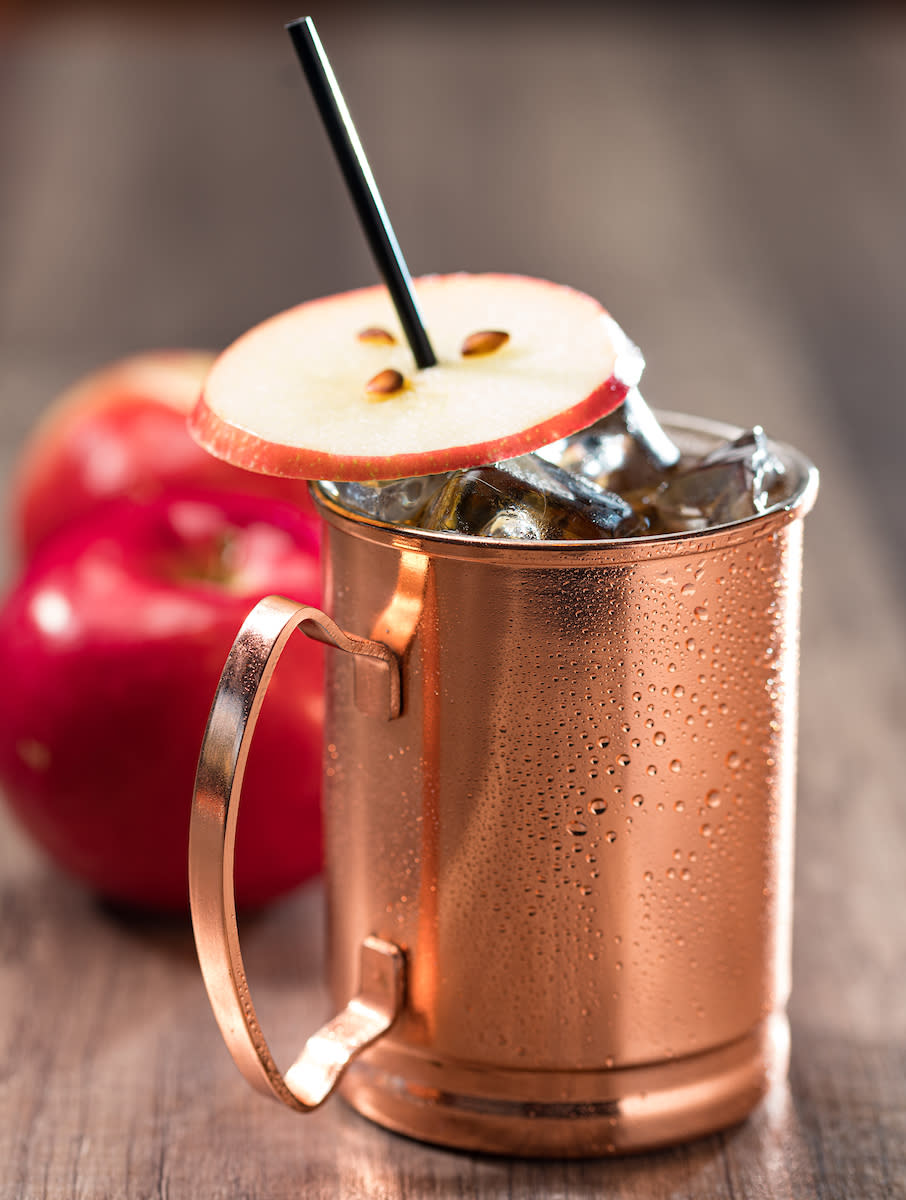 Ingredients:
1 ½ oz. Crown Apple®
1 oz. Apple Cider
2 oz. Gosling's Ginger Beer
2 each Lemon Wedges
Ice (as needed)
Apple Wheel and Sip Stick for garnish

Method:
Fill mule mug to the rim with cubed ice.
Pour Crown Apple® and apple cider over ice.
Squeeze two lemon wedges in a mug; discard wedges.
Top with ginger beer.
Float apple wheel on top of the drink.
Add sip stick.

This seasonal version of the classic mule mixes Crown Apple®, fresh-squeezed lemon, and local apple cider, finished off with a touch of ginger beer, and can be found at the region's multiple Glory Days Grill locations. Hot tip: Add Goldschlager® and Butterscotch to make it an Apple Pie Mule!
Social Burger's Pumpkin Pie Milkshake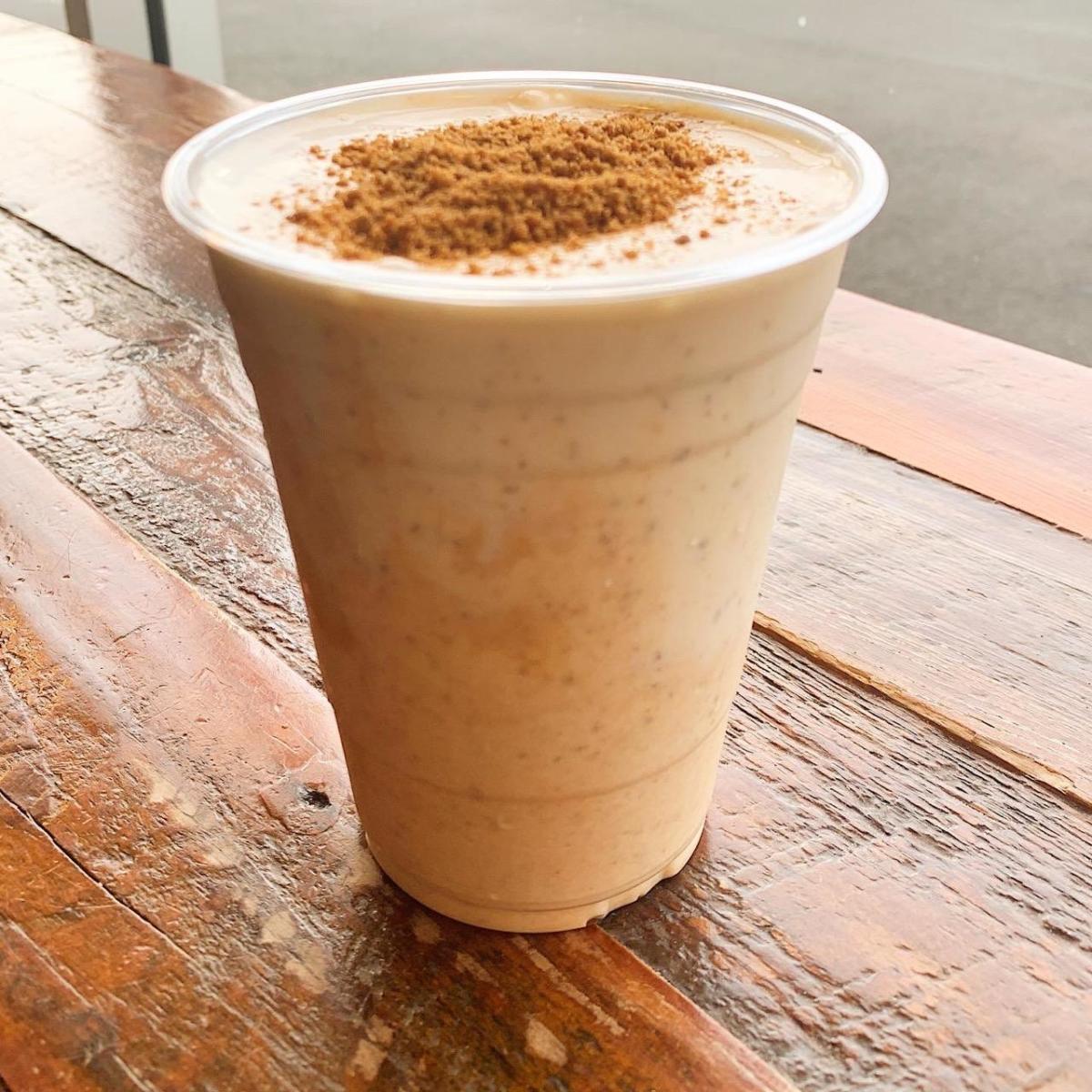 Ingredients:
Vanilla ice cream
A scoop of pumpkin pie filling
A spoonful of ground ginger snaps
Milk

Taking pumpkin pie with a scoop of ice cream to the next level! Try this delicious milkshake at Social Burger in Vienna for just $7.25 – available in-store, but also can be ordered for delivery by phone, online, or through the Social Burger app, UberEats, and DoorDash. Hot tip: If you want to make this at home, but with a richer flavor, add a spoonful of apple butter!
Urbano 116's Pumpkin Margarita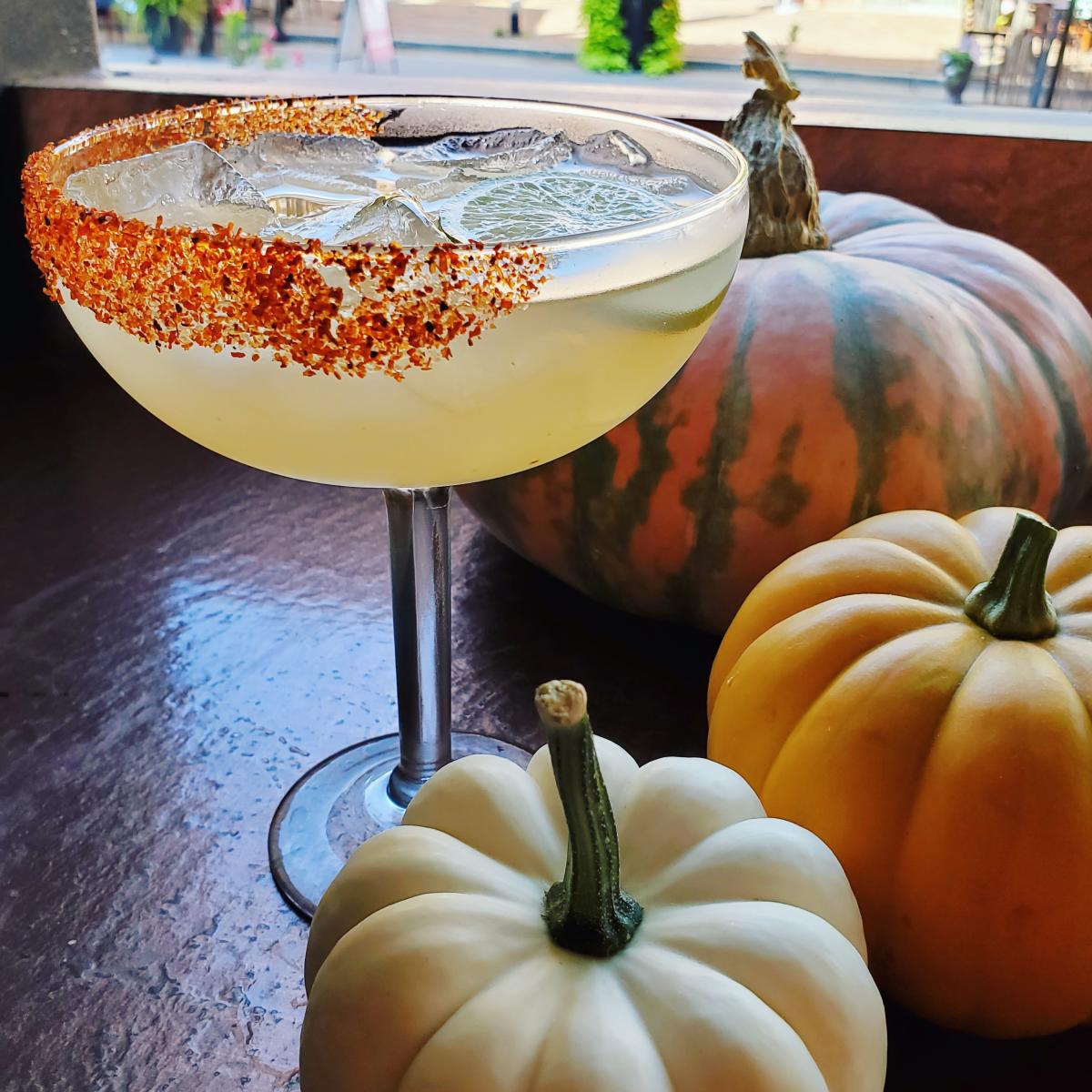 Ingredients:
2 oz. Altos Reposado Tequila
1/2 oz. Cointreau
1 oz. Lime Juice
3/4 oz. Pumpkin Spice Syrup

Method:
Make the Pumpkin Spice Syrup by mixing water, brown sugar, pumpkin puree, nutmeg, ginger, cloves, and cinnamon.
Mix ingredients in a mixer.
Shake.
Pour.

Pumpkin with a kick! Try your hand at this festive version of the classic margarita – or stop by the newest location of Urbano at Mosaic.
Which of these recipes is your favorite? Have you had a delicious apple or pumpkin drink at an area restaurant in the past? Share your favorites below in the comments or tag your experiences on social media with #FXVA or @VisitFairfax so we can live vicariously through you!