The year – and decade – may be coming to a close, but we wanted to leave you with some fun and festive cocktails to celebrate with on New Year's Eve (or any time of year, really!). Several local Fairfax County mixologists and bartenders have selected some of their favorite holiday cocktail recipes to share with you.
If you give these a try, be sure to share your photos and reviews with us on social media using #FXVA and @VisitFairfax.
Happy New Year to you from all of us here at Visit Fairfax!
 
Christmas Bourbon Ramble
Assaggi Osteria & Pizzeria (McLean)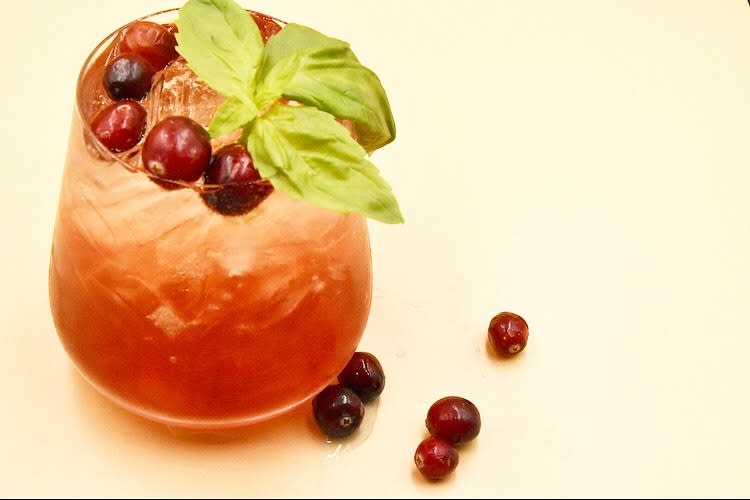 2 oz. • bourbon
1 oz. • fresh orange juice
1 oz. • simple syrup
2 oz. • fresh cranberry juice
2 oz. • club soda
Combine ingredients. Add a dash of ginger and top with fresh cranberries.
Keep the holiday spirit flowing with this fresh and festive cocktail from beloved McLean staple Assagi Osteria. Try your hand at home, or order for indoor/outdoor seating or takeout! 
More about Assagi Osteria & Pizzeria 
The Krampus
Trummer's Restaurant (Clifton)
by Stefan Trummer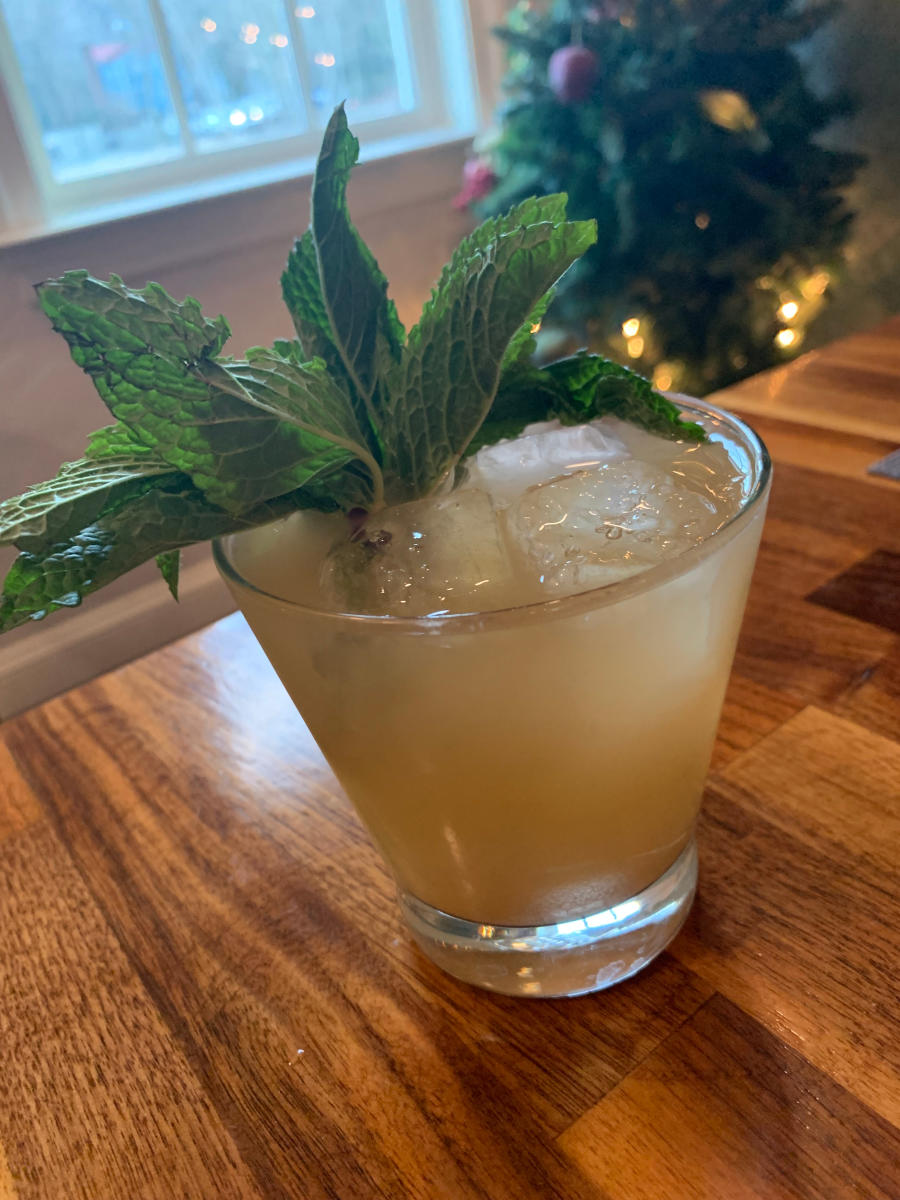 1 oz • dark rum
1 oz • white rum
1 oz • housemade chestnut orgreat
½ oz • housemade sour mix
1 • splash of simple syrup
The Krampus is a dark, mean demon who tortures children who misbehave around Christmas. In Austria, the Krampus goes door to door seeking out the bad kids and taking them with him. St. Nicolas follows, rewarding well-behaved children with gifts. The cocktail is strong and a bit mean - yet delicious - in honor of the Krampus.
More about Trummer's Restaurant
Jingle Juice
Maggie McFly's (Springfield)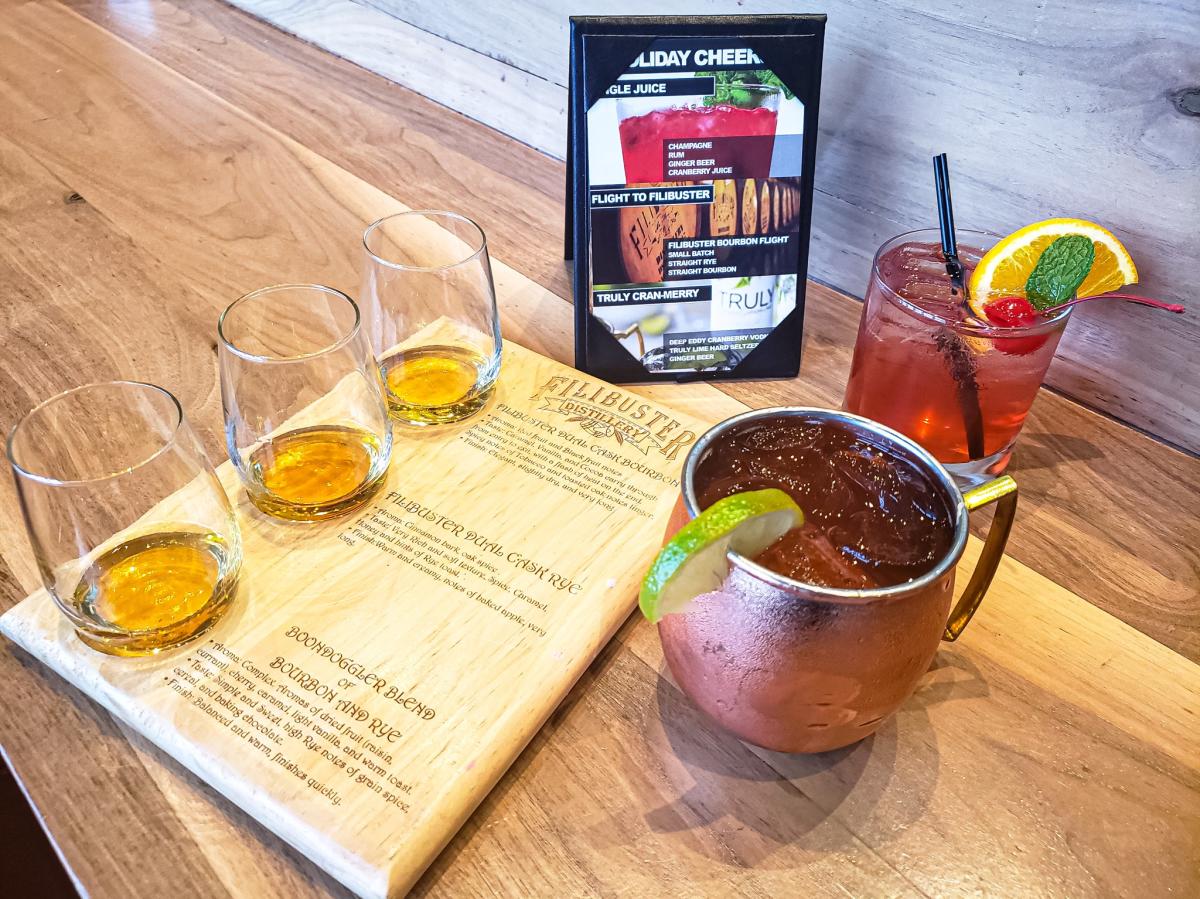 2oz • Champagne
2.5oz •Mt. Defiance Rum (Middleburg, VA)
1oz • Ginger Beer
1oz • Cranberry Juice

Combine rum, ginger beer, and cranberry juice. Stir. Top with champagne and garnish with orange slices.
Don't miss Maggie McFly's Happy Hour where you can enjoy some food and drink specials from Monday - Friday, 3-6 pm.
Cranberry Sauced
2941 Restaurant (Falls Church)
by Nikki Drake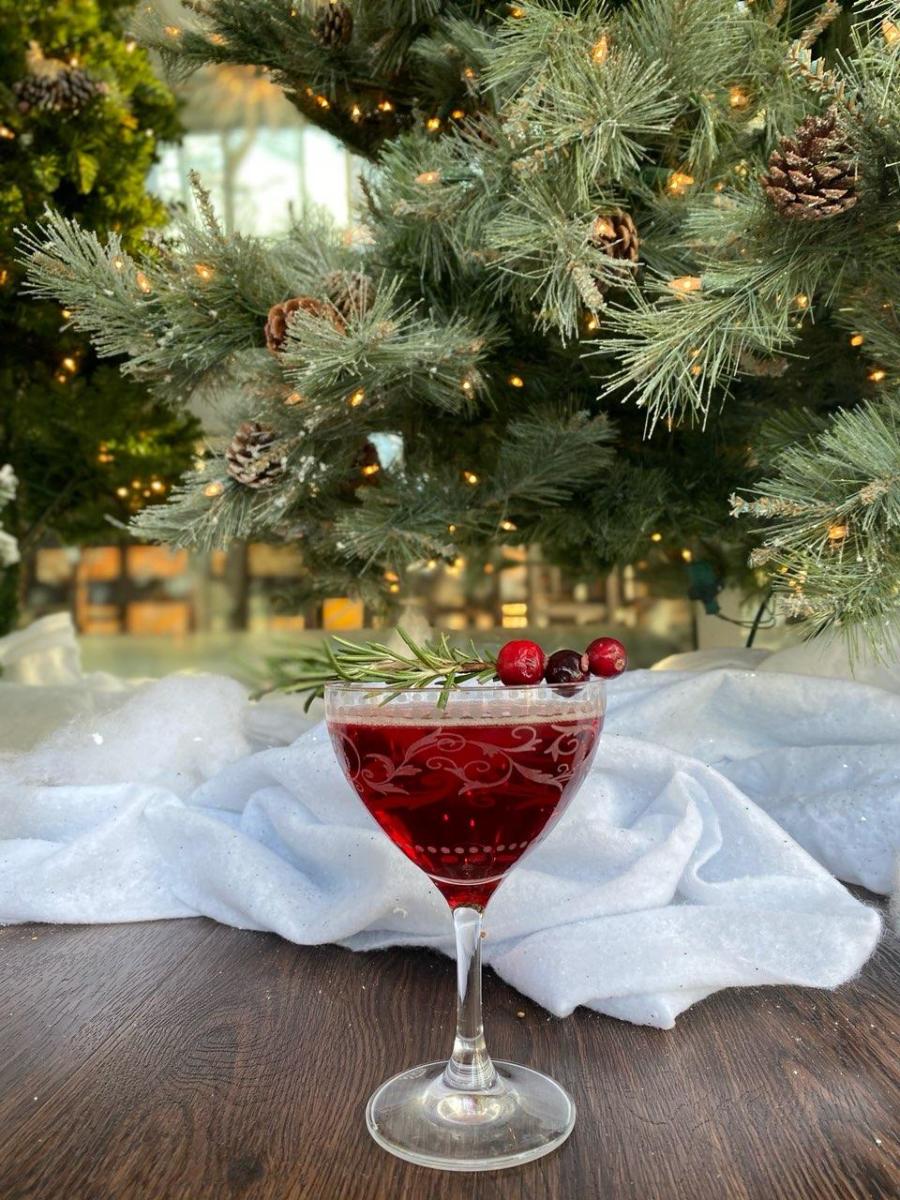 Image courtesy 2941 Restaurant
1 oz • Tanqueray gin
1 oz • Pratt Standard Cranberry Orange syrup
.75 oz • verjus rouge
1 • dash orange bitters (we suggest Regan's)
3 oz • Cava

In a shaker, combine all ingredients except Cava. Shake with ice and double strain into a coupe. Top with Cava. Garnish with cranberry skewered on a sprig of rosemary. Cheers!
Warming Toddy Cocktail
Mount Vernon Inn (Mount Vernon)
by Oliver Pluff
1.5 oz • George Washington's Straight Rye Whiskey® per mug
1 tsp • honey per mug
1 • Lemon Ginger Hot Toddy Kit

1. Open the toddy kit and fill provided spice bag with about 1 tablespoon of spices, then securely tie with provided string.
2. Steep spices in boiling water for 5 minutes, then remove spice bags from the pot.
3. While spices are steeping, prepare your mugs by adding 1 teaspoon (more or less to taste) of honey and one shot of whiskey.
4. After removing spice bags, carefully pour the steeped liquid into each mug and stir with a cinnamon stick (provided in the toddy kit).
George Washington's Straight Rye Whiskey and the Lemon Ginger Hot Toddy Kit available from the Shops at Mount Vernon.
More about Mount Vernon Inn
More about George Washington's Mount Vernon
Want more recipes? Did you miss our favorite Apple & Pumpkin beverage recipes here? Check out several other chef favorites here. Take a Chocolate Safari through Fairfax County restaurants. Want to make reservations at these or other Fairfax County restaurants? Check out a list of options here. Want more holiday and winter fun ideas? We've got that too. 
Share your favorite recipes or show off your fab creations in the comments below or on social media using #FXVA and @VisitFairfax.