Poof...just like that, summer is behind us and we begin our journey into the best (my personal opinion) season of the year: Fall. And fall brings with it many amazing activities. Finding the best spots to view beautiful foliage, taking lazy scenic drives while admiring a kaleidoscope of autumn hues, visiting epic fall festivals, and scaring yourself silly at your choice of Halloween events. But perhaps the greatest of all the fall American traditions is something that brings families together, gets you out and about, and helps you add that personal outdoor touch to your home. I'm talking about taking a visit to the local pumpkin patch. There's nothing like a pumpkin patch in beautiful Northern Virginia. You're in luck because there are plenty of opportunities to snag a pumpkin at one of the following locations. 
Please visit the venue's website or call before you go to get admission costs and pricing for the various activities. Now get ready to go out. Enjoy family time. And most importantly...HAVE FUN!

Cox Farms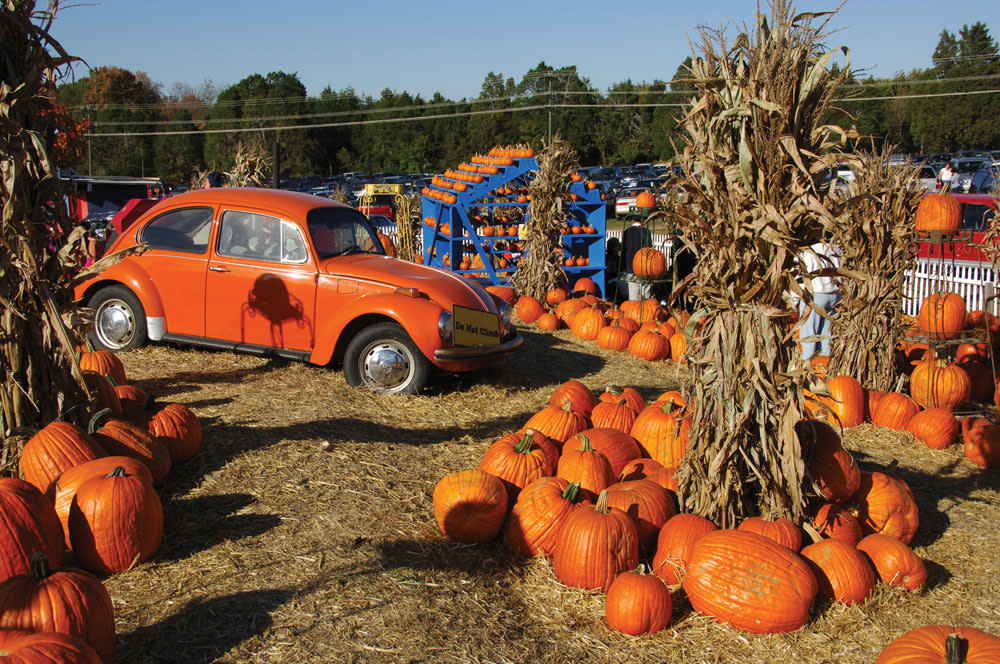 Image Courtesy Cox Farms
The granddaddy of all the Northern Virginia fall spots! The annual Fall Festival has been a traditional gathering spot for families across Northern Virginia for generations, and, while the Festival won't be happening this year, you can still head to the Drive-Through Market for your pumpkin picking pleasures. (Coming soon to their website's pre-order platform, pumpkins will be available for online purchase in the coming days.) You'll get to choose the perfect pumpkin from an assortment of several size categories: in addition to the mini pumpkins and the patch pumpkins, you'll have the options of the standard carving pumpkins in Small, Medium, Large, and Jumbo sizes. When you reach the loading station at the farm, you'll pull up to a pumpkin display with the different sizes. Just make your decision from the options on the shelf, and they'll load up your selection for you! There are monster-sized pumpkins waiting for you if that's what you're going for. The Drive-Through Market is open daily until October 31 from 10 a.m. to 6 p.m., and from 10 a.m. to 5 p.m. during November.
Also, don't miss the once-in-a-lifetime opportunity to attend their famous Hayride like never before - from the comfort and safety of your own vehicle! Get the details on their Self-Driven Hayride event right here.
Whitehall Farms Fall Open House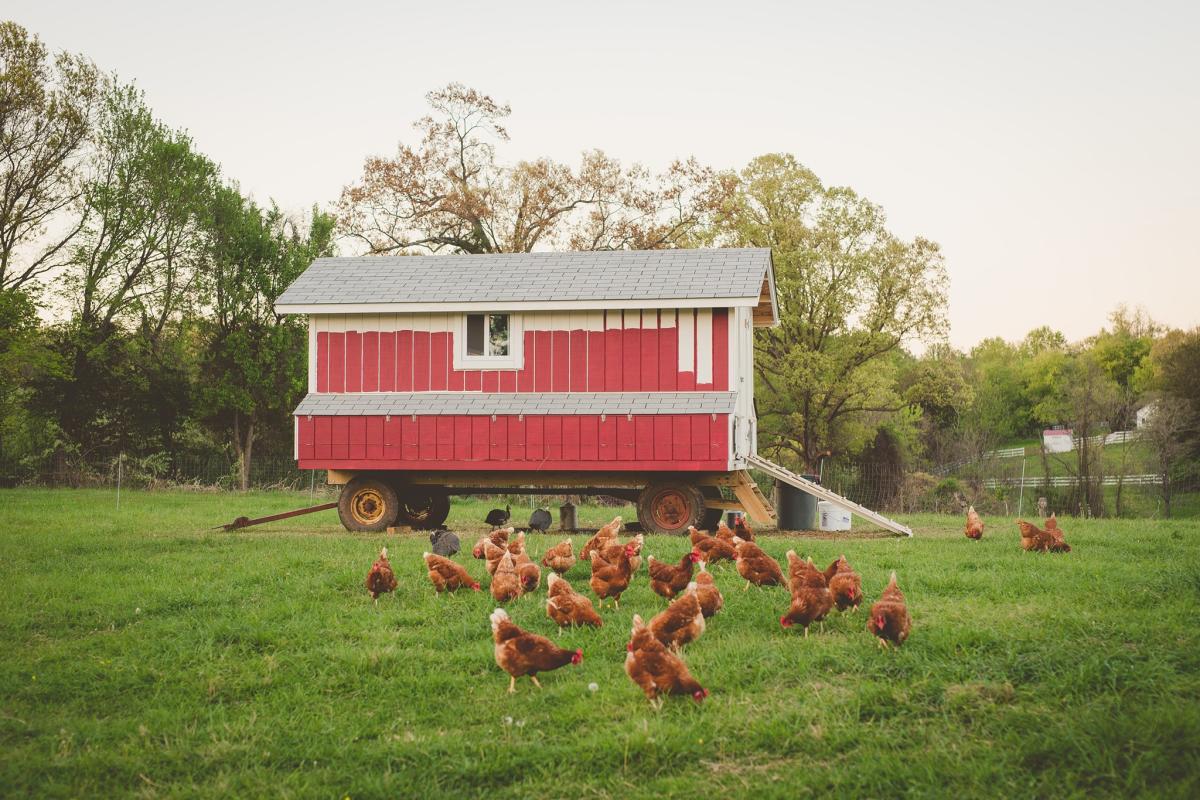 Image Courtesy Whitehall Farms Facebook
The Fall Open House at Whitehall Farms runs every weekend throughout October and provides ample opportunities to pluck a pumpkin or two from the patch.  In addition to pumpkins, you will find lots of family-friendly fun featuring wagon rides, nature trails, and lawn games. Say hello to their lovely farm animals (like Henry the cow) and learn more about sustainable farming. A farm-to-table lunch option is also available, featuring farm-fresh ingredients from The Fermented Pig. The event will have limited admission, so be sure to snag your tickets ASAP.

Reston Farm Market Fall Fest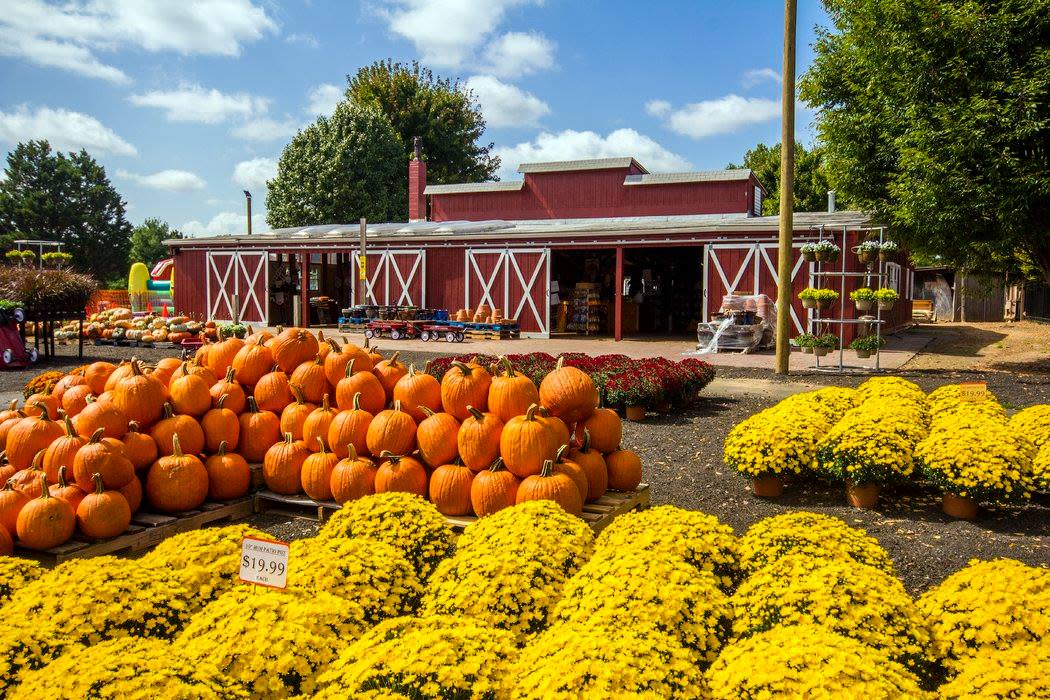 Image Courtesy Reston Farm Market Facebook
A hidden gem amongst Reston's mostly urban landscape, the Reston Farm Market Fall Fest is a small oasis with big family fun! Dating back to 1976, the legendary Reston Farm Market thrives to this day serving the local community in Northern Virginia with a bit of old-school farm freshness and cozy simplicity. Highlights of the Fall Fest are Spookley the Square Pumpkin, a pumpkin moon bounce and bouncy slide, a corn maze, train rides, and their "legendary" pumpkin patch. Fall Fest runs every Friday, Saturday, and Sunday through November 1. This year, timed entry and online ticket purchase is required. Get your tickets here.

Krop's Crops Fall Fun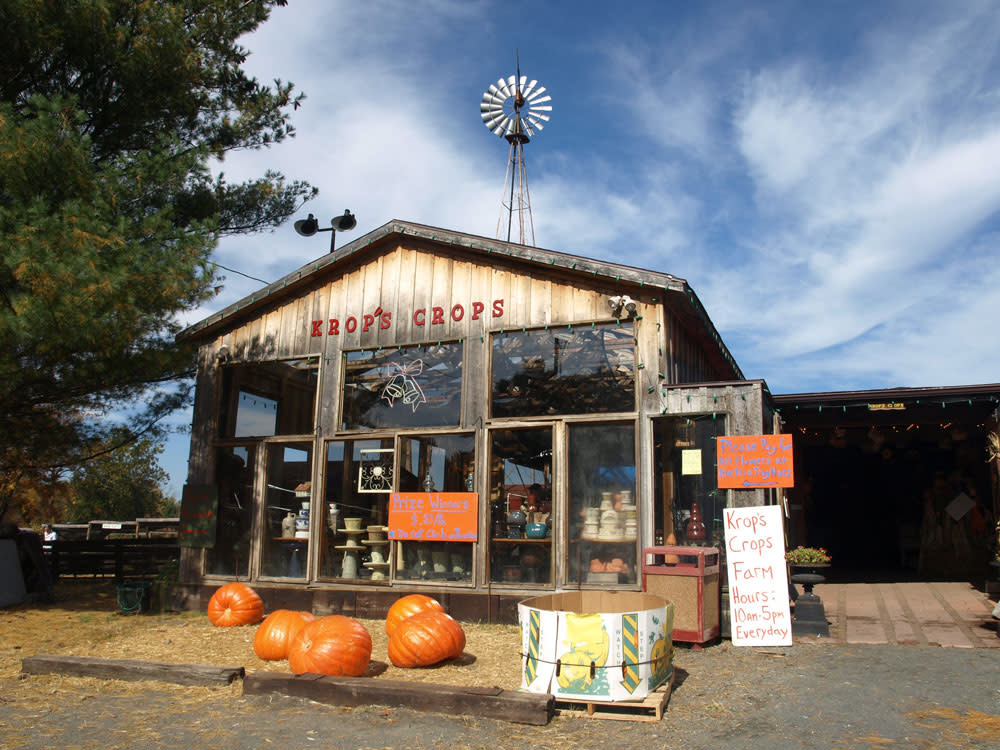 Image courtesy Flickr user William F. Yurasko
Running every weekend throughout October, Krop's Crops Fall Festival offers a little something for everyone. This Great Falls-area family-owned market has hayrides to a pumpkin patch, Winchester apples, fresh-pressed apple cider, fall squash and gourds, harvest and Halloween decorations, farm animals, and a corn bin to play in. (Basically all you need to bask in autumn glory!) Walk-in hayrides are only on weekends in the month of October from 11 a.m. to 4 p.m., so make sure you arrive with plenty of time to enjoy.

Burke Nursery Fall Festival and Pumpkin Playground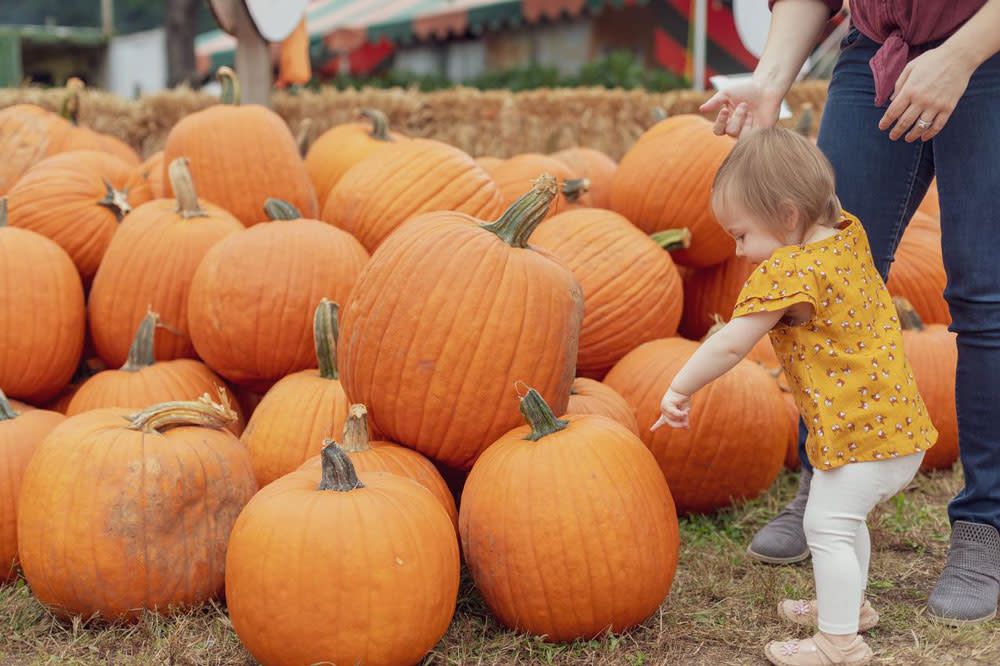 Image Courtesy Burke Nursery and Garden Centre Facebook
Open every day throughout October, Burke Nursery brings the autumn awesomeness with its Fall Festival. Visit their market for an assortment of the tastiest fall treats, including apples, locally sourced honey, apple cider, and more. You'll also find an assortment of fall flowers such as pansies, mums, and spring-blooming bulbs. Snag a photo op with the family at their Halloween-inspired backdrops, and pluck the best pumpkin from the patch. 
No matter where you find your perfect pumpkin this fall in Fairfax County, we hope you have a great time exploring some of the area's best pumpkin patches and fall festivals. Share your pics and experiences with us on social media using #FXVA or @VisitFairfax and tell us your favorite pumpkin stories in the comments below!
Happy pumpkin hunting!