On Monday, September 23rd, we'll all wake up and poof...just like that, summer is behind us and we begin our journey into the best (my personal opinion) season of the year.  Fall.  And fall brings with it many amazing activities.  Finding the best spots to view beautiful foliage, taking lazy scenic drives while admiring a kaleidoscope of autumn hues, visiting epic fall festivals, and scaring yourself silly at your choice of Halloween events.  But perhaps the greatest of all the fall American traditions is something that brings families together, gets you out and about, and helps you add that personal outdoor touch to your home.  I'm talking about taking a visit to the local pumpkin patch.  And you're in luck because there are plenty of opportunities to snag a pumpkin at one of the following locations.  Please visit the venue's website or call before you go to get admission costs and pricing for the various activities. Now get ready to go out.  Enjoy family time.  And most importantly...HAVE FUN!

Cox Farms
The granddaddy of all the Northern Virginia fall spots!  The festival (Sept. 21 - Nov. 5) has been a traditional gathering spot for families across Northern Virginia for generations, but for your pumpkin pleasures, you'll want to head to the Festival Market.  Here's where you can pick the pumpkin of your choice and pay by the pound...and there are monster-sized pumpkins waiting for you if that's what you're going for.  The Festival Market is open daily until Nov. 5 from 10 a.m. to 6 p.m. in October, and from 10 a.m. to 5 p.m. during November.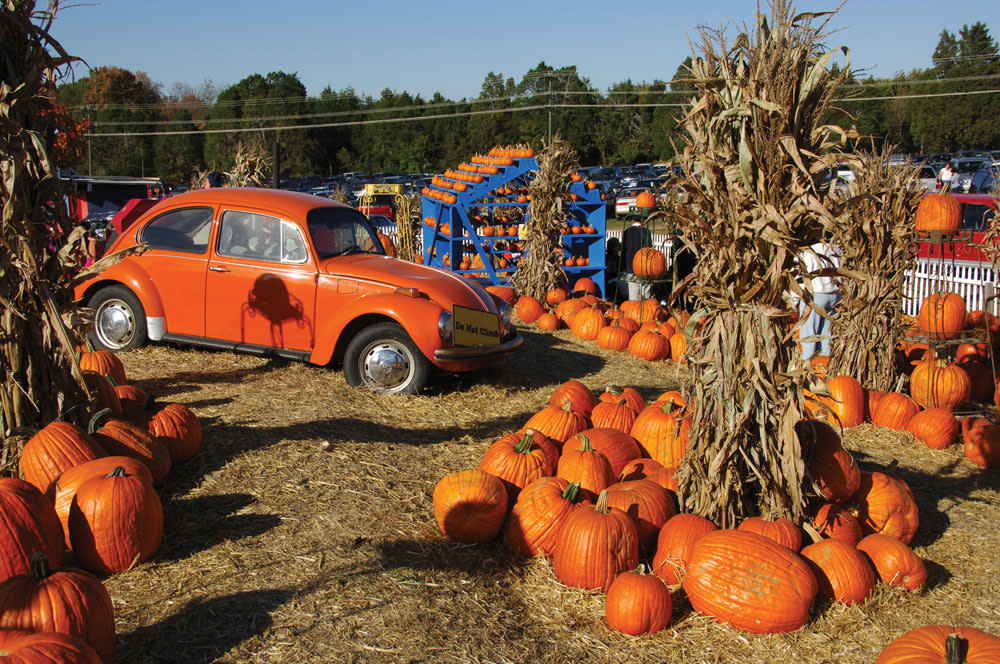 Image Courtesy Cox Farms

Fall For Fairfax Kidsfest 
The festival is free and is a great time with or without pumpkins.  But if you are looking for our favorite orange gourd, you'll find pumpkins, pumpkins, and more pumpkins! Fall for Fairfax KidsFest has the largest festival Pumpkin Painting Patch in Fairfax County with more than 900 pumpkins available to decorate. Provided supplies include pumpkins, paint, markers, and stickers. Pumpkins are only $5 a piece and will be sure to make you and your little ones happy. 

Graphic Courtesy Celebrate Fairfax

Whitehall Farms Fall Fun Days
The Fall Fun Days at Whitehall Farms run every weekend throughout October and provide ample opportunity to pluck a pumpkin or two from the patch.  In addition to pumpkins, you will find lots of family friendly fun featuring a corn maze, nature trails, an inflatable bounce house, lawn games, and wagon rides. Say hello to their lovely farm animals (like Henry the cow) and learn more about sustainable farming! A farm-to-table lunch option is also available, featuring farm fresh ingredients from Whitehall's farm store.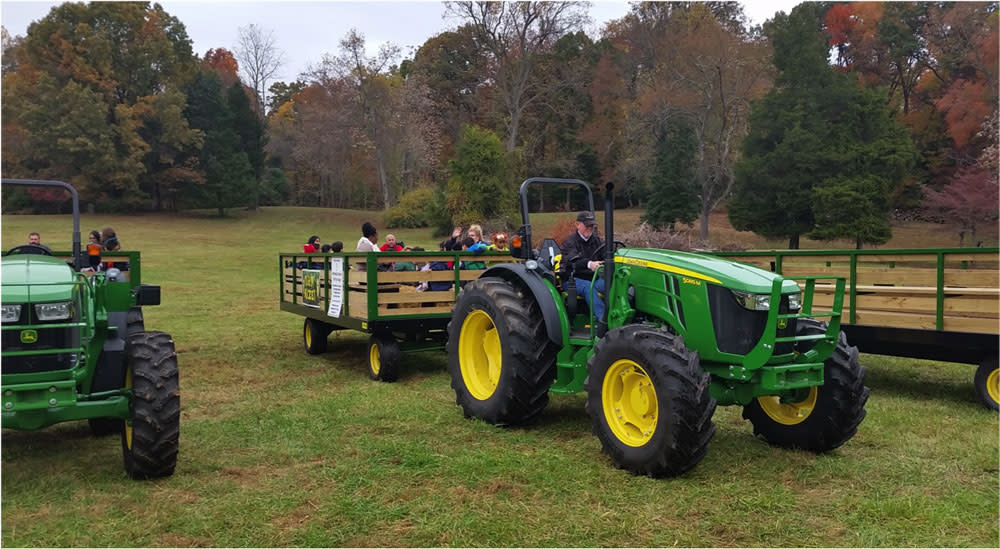 Image Courtesy Whitehall Farms

Reston Farm Market Fall Fest
A hidden gem amongst Reston's mostly urban landscape, the Reston Farm Market Fall Fest is a small oasis with big family fun!  Dating back to 1976, the legendary Reston Farm Market thrives to this day serving the local community in Northern Virginia with a bit of old-school farm freshness and cozy simplicity.  Highlights of the Fall Fest are Spookley the Square Pumpkin, two pumpkin moon bounces, two moon bounce slides, a corn maze moon bounce, unlimited train rides, and their "legendary" pumpkin patch. Fall Fest runs every day through November 5.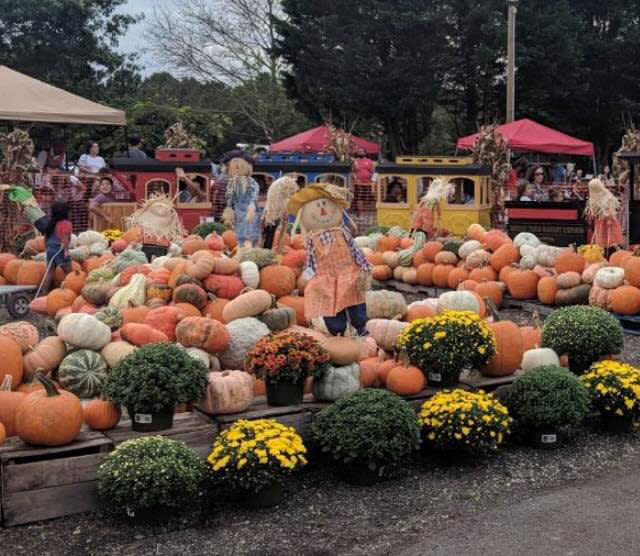 Image Courtesy Reston Farm Market Facebook

Ticonderoga's Fall Pumpkin Festival
Enjoy the great outdoors, the colors of fall and a break from your busy schedule. The Fall Pumpkin Festival runs from September 21st - November 3rd and there is more than enough fall fun for whoever is tagging along.  The pumpkin selection is great, and in addition to that, you'll find hayrides, playgrounds, Virginia's longest swinging bridge, big slides, endless kid and toddler activities, a petting farm, and more!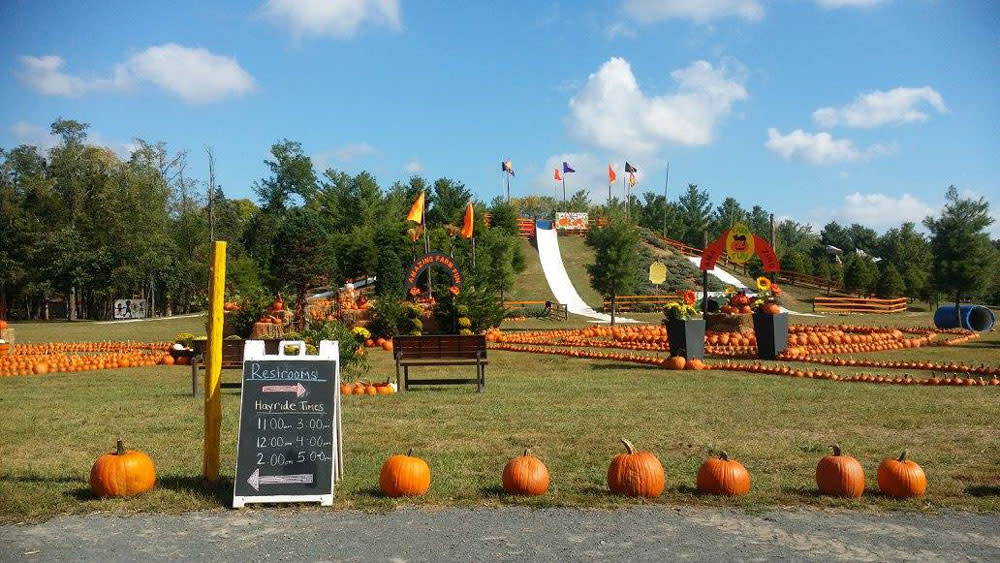 Image Courtesy Ticonderoga Farms

Krop's Crops Fall Fun
Running every weekend throughout October, Krop's Crops Fall Festival offers a little something for everyone. This Great Falls-area family-owned market has hayrides to a pumpkin patch, Winchester apples, fresh-pressed apple cider, fall squash and gourds, harvest and Halloween decorations, farm animals and a corn bin to play in. (Basically all you need to bask in autumn glory!)  Walk-in hayrides are only on weekends in the month of October from 11 a.m. to 4 p.m., so make sure you arrive with plenty of time to enjoy.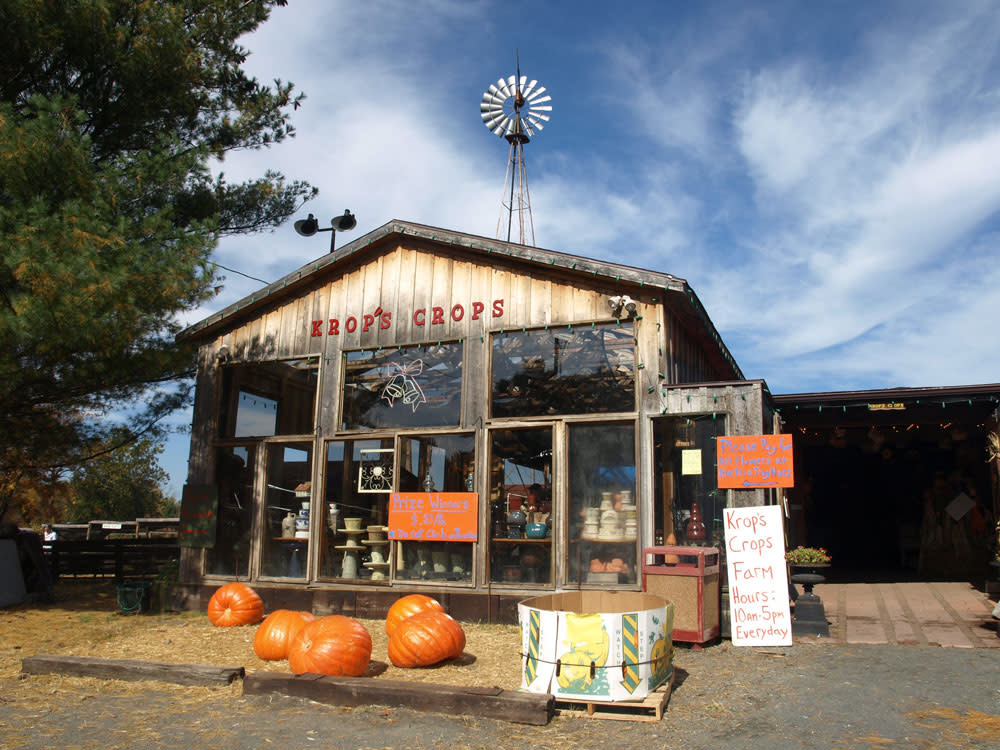 Image courtesy Flickr user William F. Yurasko

Burke Nursery Fall Festival and Pumpkin Playground
Open every day throughout October, Burke Nursery brings the autumn awesomeness with its Fall Festival and Pumpkin Playground.  Those who come ready to play will find the festival's famed Pumpkin Fort along with kid friendly activities such as a Ghost Tunnel Slide, Western Town, Money Mountain, hayrides, farm animals, and Enchanted Castle to go with a variety of swings.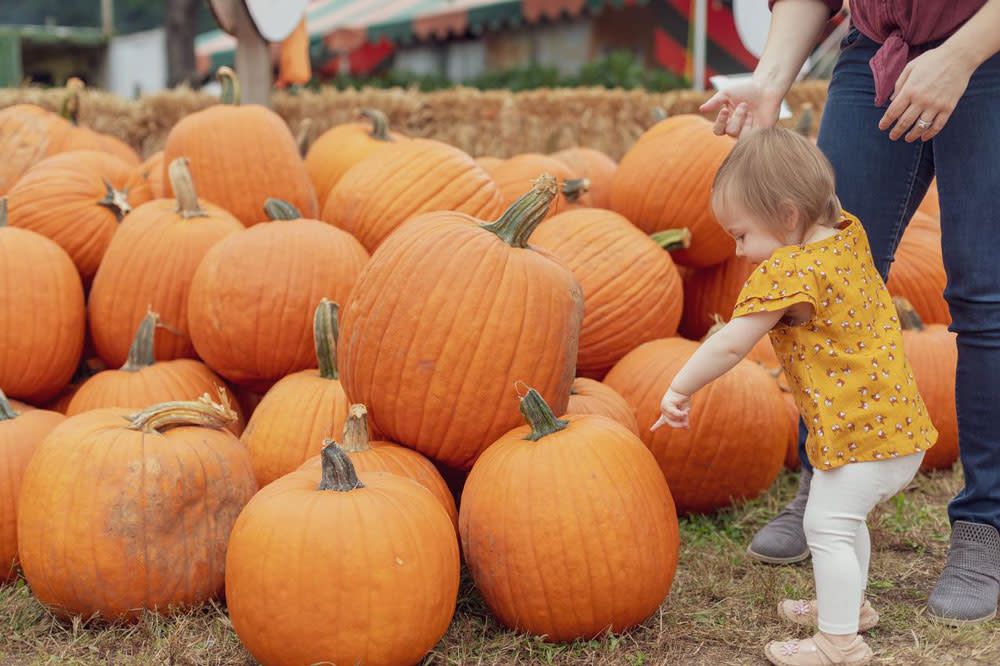 Image Courtesy Burke Nursery and Garden Centre Facebook

Jack's Pumpkin Glow
Image courtesy Jack's Pumpkin Glow
Explore an enchanting and unforgettable wonderland of more than 5,000 hand-carved, illuminated pumpkins transformed into beautiful landscapes, iconic figures and larger than life jack o' lantern structures at Lake Fairfax Park in Reston. Stroll down Jack's Lane with a fall beverage and marvel at the amazing details created by our talented artists, then watch them in action as they work on new designs. Pick up your pumpkin at the patch before you leave and take home more than just the memories. The event runs Thursday - Sunday throughout October, with some Wednesdays sprinkled in. Get event details and admission costs here.

No matter where you find your perfect pumpkin this fall in Fairfax County, we hope you have a great time exploring some of the area's best pumpkin patches and fall festivals. Share your pics and experiences with us on social media using #FXVA or @VisitFairfax and tell us your favorite pumpkin stories in the comments below!
Happy pumpkin hunting!