Updated for 2023
Legend has it that, each October, the veil between this world and the spirit world grows thinner leading up to All Hallows Eve, aka Halloween. It is a time to remember the dead. And some believe it is a time for the dead to visit us. Over the centuries, however, October 31 changed into something less somber—a holiday filled with candy, pumpkins, scary stories, and haunted trails.
Whatever Halloween means to you, you'll find it in Fairfax County. Some of our most historic sites have been witness to unexplainable encounters with things that go bump in the night. Then there are the urban legends that get dusted off every October to add spice to our lives. And, finally, there are sites that have been carefully engineered by live humans to frighten you into thinking ghouls really do exist. Put it all together and there's something for everyone, young and old, brave and frightened, living and…well, you get the point.

Let's start with the spooky stories.
Founded in 1742, Fairfax County's roots go deep into American history. A revolution was led from here. Battles were fought here. Founding fathers lived here. And a lot of hardship and triumph took place on our soil. Some say the echoes of these times remain at some of our historic sites and manifest as visions, scents and sounds that can't be explained. Here are just a few of those tales.

George Washington's Mount Vernon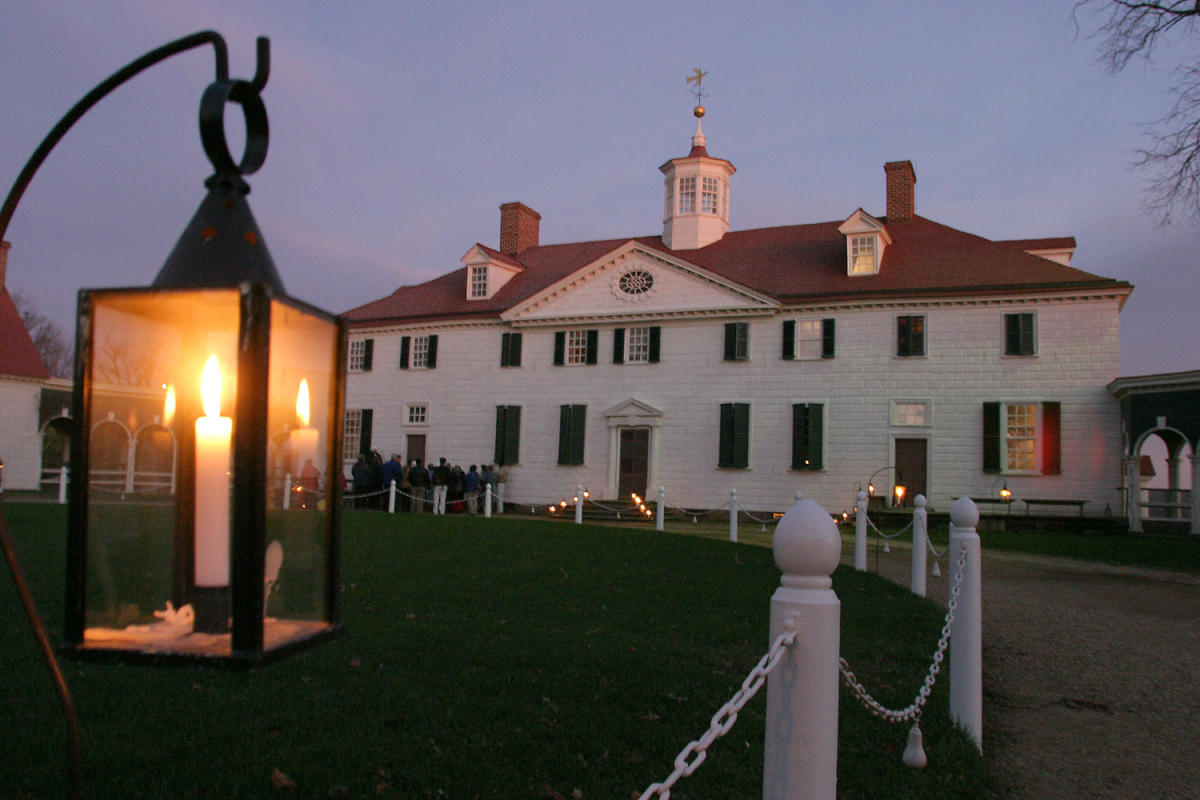 Image courtesy Mount Vernon
Going back as far as the 1890s, stories abound. Victorian-era members of the Mount Vernon Ladies Association who spent the night in George's chamber swore his brooding spirit appeared before them in the still moments of the night. In the 1980s, an interpreter saw a full-body apparition of a young woman on the stairs with flowers who disappeared when she reached the bottom. In 2012, a security employee had already emptied the house and locked up when he heard the jingling of a large set of keys moving across the floor in the Washington bedroom. In life, George was known for being heard all over the house, jingling his heavy set of keys. These are just a few of the dozens—if not hundreds—of stories from interpreters, staff, and visitors over the years. While you may not be able to be inside the mansion at midnight, Mount Vernon does host a popular trick-or-treating event each year, as well as a Fall Wine Festival and Sunset Tour and Fall Harvest Festival. Who knows what you'll encounter?

George Mason's Gunston Hall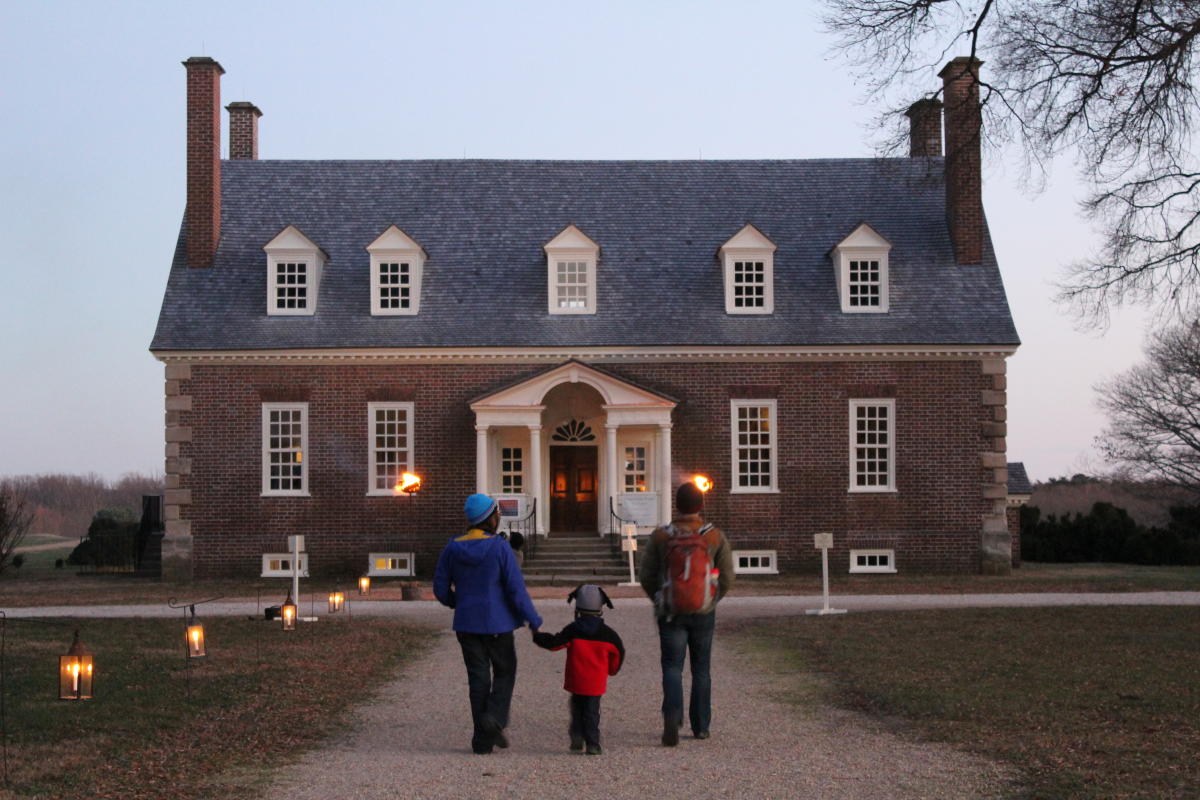 Image courtesy Gunston Hall
George Mason was one of our founding fathers and the author of the Virginia Declaration of Rights, which was used as the basis for the US Bill of Rights. His estate, Gunston Hall, was built in the south end of the county near the Potomac River's Gunston Cove. Visitors have seen George's apparition in mirrors, unexplained footsteps have been heard in the halls and staff have seen apparitions of people dressed in period clothing inside and outside the house. It has been suggested that having costumed interpreters working in the home triggers the entities to come forward. While not Halloween-themed, there are a couple of upcoming events at the estate. Try your hand at cooking in a hearth fireplace at the Hearth Cooking Workshops on October 14 and 28, 2023. Or attend the popular Cocktails by Candlelight on October 20, 2023 or Revolutionary War Day on November 4, 2023.
Hot Tip: Gunston Hall also just completed work on its Riverside Garden restoration and is holding a community-wide garden opening celebration on Saturday, October 7, 2023. You won't want to miss it!

The Winery at Bull Run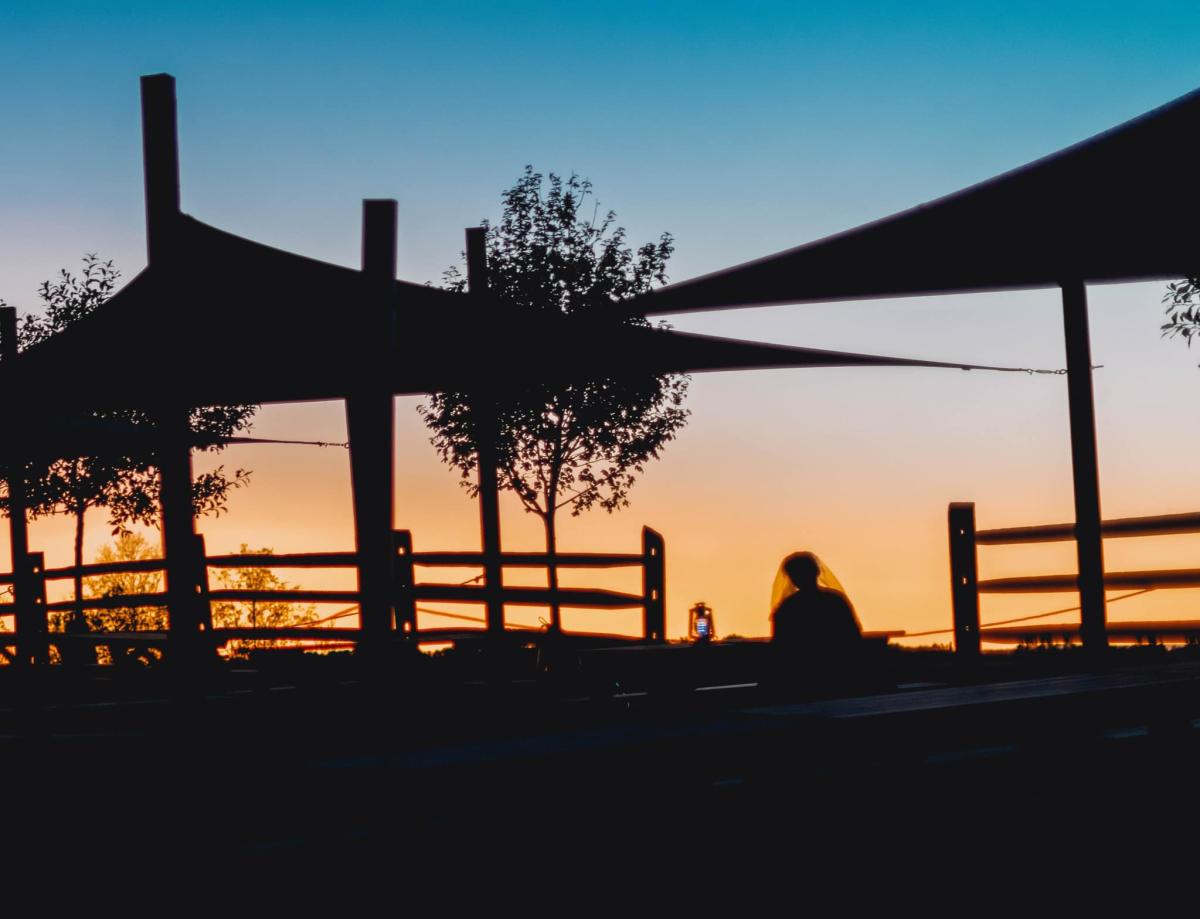 Image courtesy The Winery at Bull Run
During the Civil War, two major battles were fought in Manassas/Bull Run. And The Winery at Bull Run is located adjacent to Manassas National Battlefield Park on grounds that were once used for battle. Ghost stories are rampant on the battlefield. Visitors say they see soldiers, smell gunpowder, hear cannon fire and see lights where there are none. And at the Winery, it has been said that some soldiers still visit to this day. They play with lights, appear as apparitions and make their presence known. From now until November 2, 2023, you can attend a haunted wine tour where you can taste wines, "meet" the ghosts through costumed interpretation, learn history and hear the Winery's ghost stories. But these sell out quickly, so don't delay!

Get in the Halloween mood with this urban legend.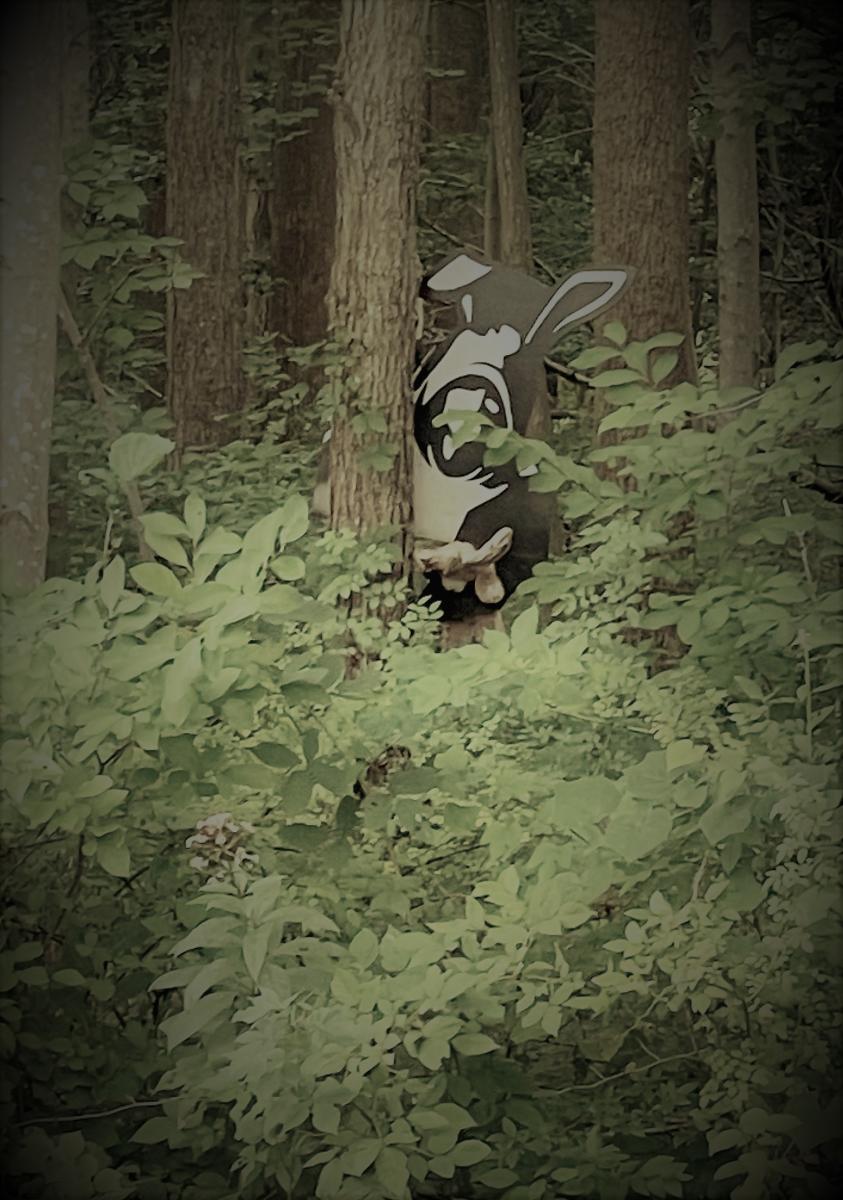 Urban legends are a form of folklore, describing events that are rarely ever experienced first-hand, rather they happened to a "friend of a friend." While there may be a grain of truth in them, most are manufactured to scare and are passed down through word of mouth. The Legend of the Bunny Man is one such tale. It is said that a man in a bunny suit once roamed a neighborhood in Fairfax carrying an ax. Some stories have him scaring off trespassers in the neighborhood. As the legend grew, he was said to harm children who misbehave. Some say he still walks the woods of the neighborhood, armed with his ax and a bad attitude.
What makes this urban legend special is its staying power. According to Fairfax County resources, it dates back to the 1940s and some of the sightings were documented at the time. Rather than go searching for a man dressed as a bunny and wielding an ax, however, we recommend the next best thing—Bunnyman Brewing. Themed around the urban legend, the folks at this microbrewery can fill you in on all the spooky deets of the "real" Bunny Man and you can even wander into their woods for a selfie with the Bunnyman from their logo.
Hot tip: Stay tuned for news related to Bunnyman Brewing Co.'s upcoming second location - opening in early 2024 at the Workhouse Arts Center.

Find guaranteed ghosts, ghouls and frights this Halloween.
Real-life hauntings are unpredictable. Urban legends are rarely experienced first-hand. But haunted houses and trails of terror always deliver the Halloween frights you seek. Here are the region's best. None of it is real, but all of it is real scary!

Workhouse Haunt: Game Over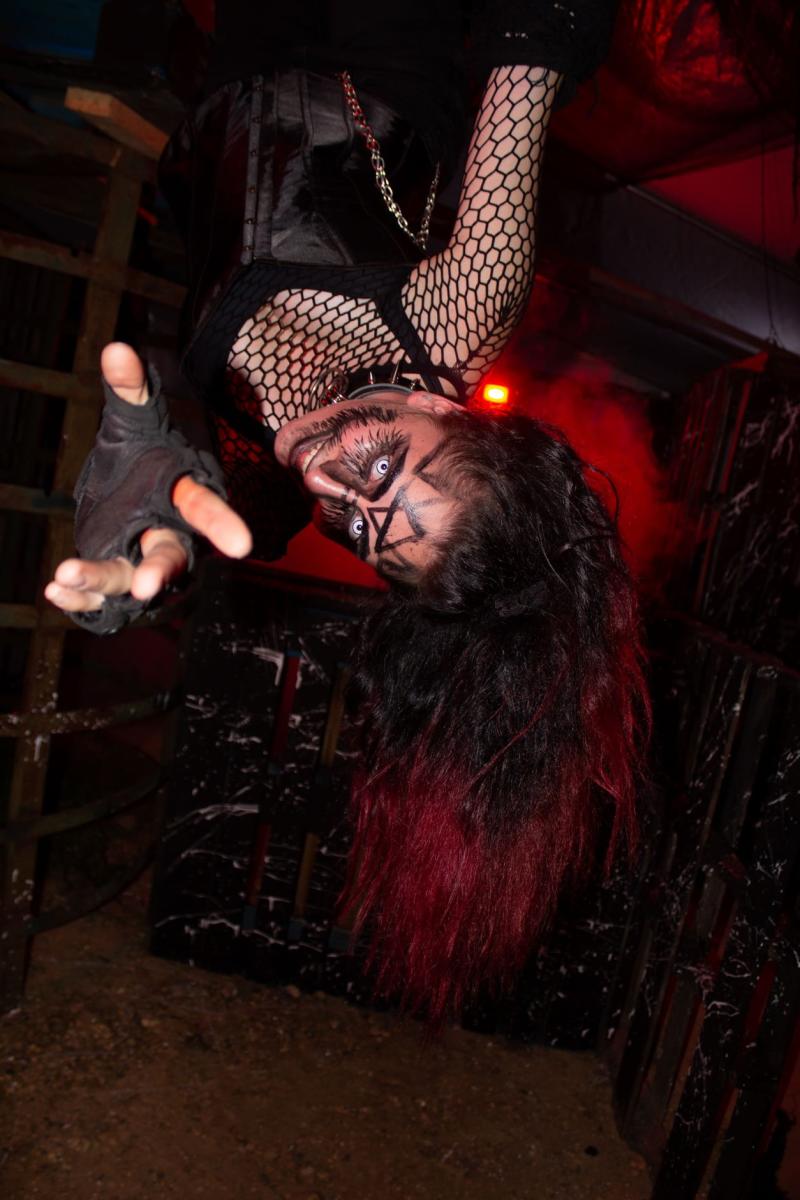 Image courtesy Workhouse Arts Center

The Workhouse Arts Center is an arts community filled with working studios and exhibits. It is also set in a former penitentiary. This adds to the creep factor for their annual Workhouse Haunt. This themed walk-through event takes visitors through spooky scenes with costumed characters, then to the site's abandoned buildings and into the dark woods where terrifying ghouls await. Now through October 31, 2023. Not recommended for children 12 and under.

Cox Farms' Fields of Fear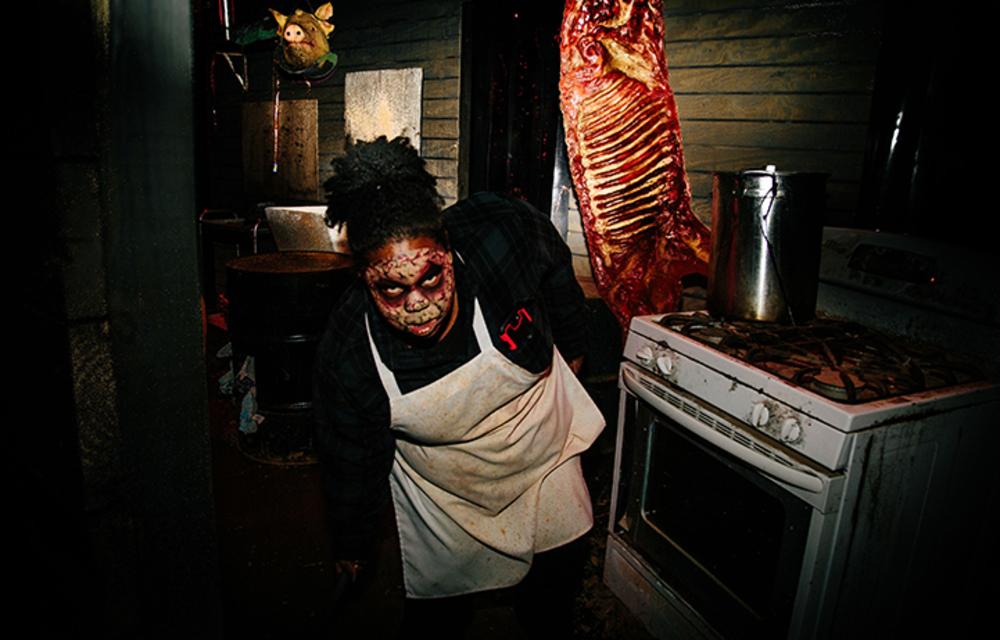 Image courtesy Cox Farms
Cox Farms turns dark at night. Its normally friendly Imaginature Trail transforms into the half-mile-long The Forest: Back 40 where madmen with chainsaws, creepy spiders and tales of the occult rule the night. If you survive this fright, Fields of Fear will then take you on a Dark Side Hayride or set you loose in the Cornightmare. It's an evening your screams will never forget. Now through November 4, 2023. Not recommended for children under 12.

Clifton Haunted Trail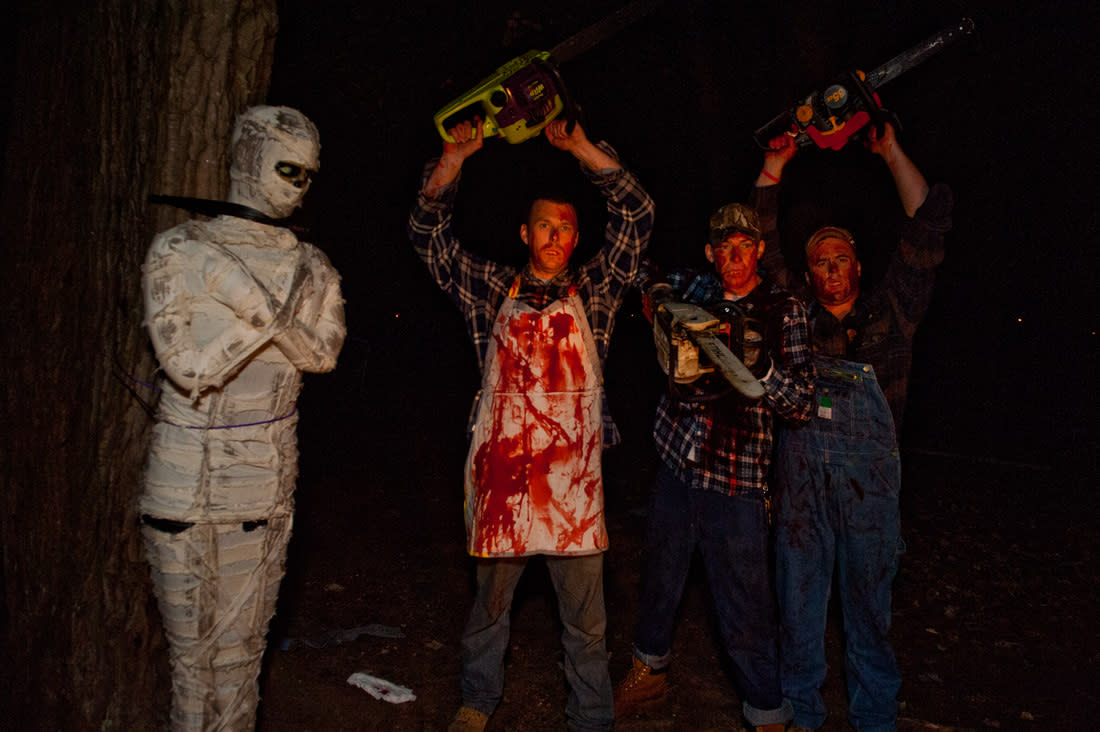 Image credit Robin Witschey, courtesy Clifton Haunted Trail website
The Clifton Haunted Trail is returning to the woods of Clifton on Saturday, October 28, 2023. Explore eight acres of haunted woods featuring scary skits and spooky scenes. The trail itself is half a mile long. This one-night-only event is highly popular and tickets go fast, so keep an eye out for on-sale dates in early October.
If you're planning a visit this October, be sure to check out all our Halloween events. You'll find pumpkin painting at Sully Historic Site, goblin golf at Burke Lake Park, a Haunted Pond at Hidden Pond Nature Center, and of course, the longstanding tradition of the Vienna Halloween Parade in the Town of Vienna. See you among the spooks!