Whether you've been together for eight weeks or eight years, date night is always a fun way to spark fun and spontaneity in a relationship. But, what happens when the same dinner-and-a-movie date starts to get a little... routine? You think outside the box, and do something new! Luckily, Fairfax County has many unique places to visit with your better half. Give one of these unconventional date ideas a try next time "date night" pops up on your calendar.
**Be sure to check with each attraction and business to confirm hours of operation and reopening status. 
Light Up Their Life
Candles and cocktails, anyone? Take your special someone to Paddywax Candle Bar in Reston to create your own personalized candles from start to finish. Choose your favorite "vessel" and fragrance, and you'll be led through the candle-pouring process. Plus - you can bring your own wine! It'll be a scentsational time! 
Hot tip: Make your candles for each other, and do a sweet gift swap after the workshop! 

Unleash Your Inner Gordon Ramsay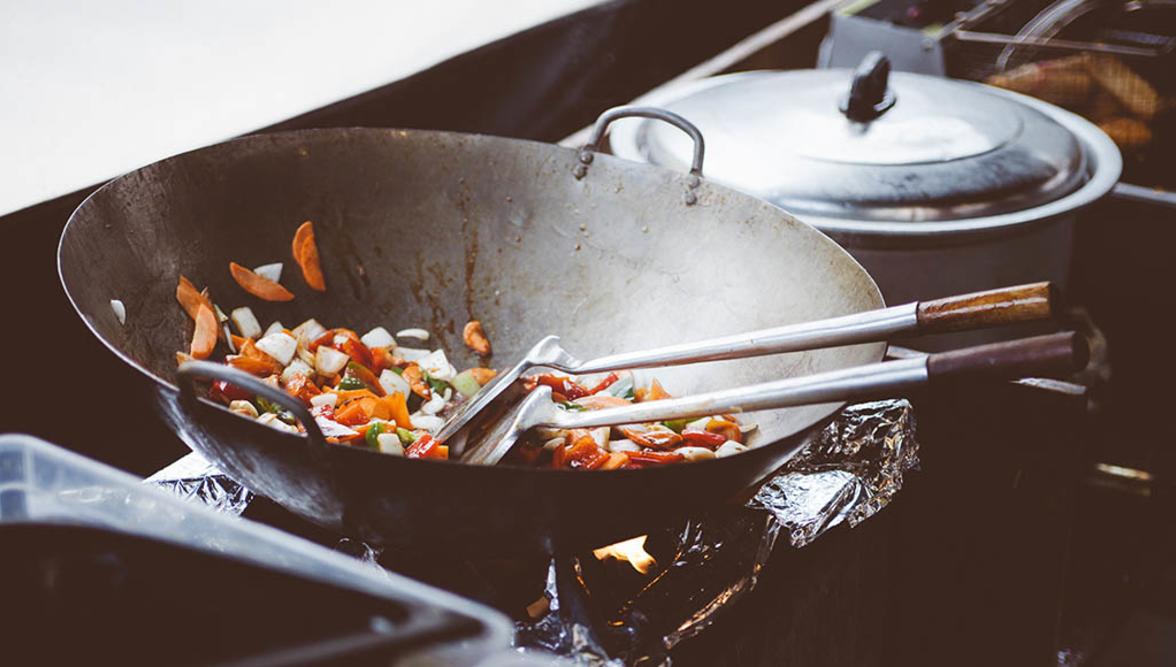 Photo courtesy of the Workhouse Arts Center
Indulge your appetite and learn new cooking skills at one of the cooking classes at the Workhouse Arts Center in Lorton. Every third Saturday of the month, a professional chef will teach you to make a new dish with flair at the Date Night cooking class. Not only will you have an amazing meal, but you can take pride in the fact that you made it together! 

Go Axe Throwing
It's true - chucking sharp objects at wooden boards whilst enjoying alcoholic drinks is totally in. New in Mosaic is the Bad Axe Throwing facility, where you can learn how to hit a bullseye while sipping on your favorite drinks. You never know when you'll need to pull this skill out of your back pocket! This unconventional date night idea will definitely be one that you'll talk about for a long time. 

Take Your Relationship to New Heights
Dates don't always have to consist of dressing up and being fancy! It can also be fun to learn a new skill and get active. Challenge and encourage each other to learn a new skill by heading to an indoor rock climbing class at The St. James in Springfield! They offer 1-hour introductory classes and private lessons with personal instruction for all ages and skill levels. You'll feel a sense of accomplishment for both yourself and your partner as you work together to learn something new. Afterward, grab a bite to eat at one of the restaurants in the area. 

Escape the Joker's Trap
OR save the White House! OR time travel to find the cure to a disease! OR catch the ghost of a little girl! Put your problem-solving skills to work at one of the many adventures inside of Room Escape Fairfax, the largest escape room venue on the East Coast. See if you can work together to solve the mystery within the time frame you're given. Bonus points for escaping with time to spare! 
Hot tip: Can't make it to Fairfax City? Don't miss these other nearby escape rooms in Herndon and Falls Church! 

With all of these ideas, there's no excuse for a dull date night! What are some places you've visited for an unconventional date night? Don't forget to use #FXVA for a chance to be featured - we can't wait to see your photos!