Historic Clifton, Virginia
Historic Clifton, Virginia has been charming visitors for many years, with its small town vibe, antique shops, historic sites and attractions, and spectacular dining. Nestled in the rolling hills of Southwestern Fairfax County, it's one of those places that harkens back to yesteryear. Browse our ideas of things to do below or check out the collection of listings to help you plan your trip to this sleepy little town that sits just miles from one of the country's largest metropolitan cities.
5 Ways to Explore Clifton
 
1. Visit Fairfax County's 1st Winery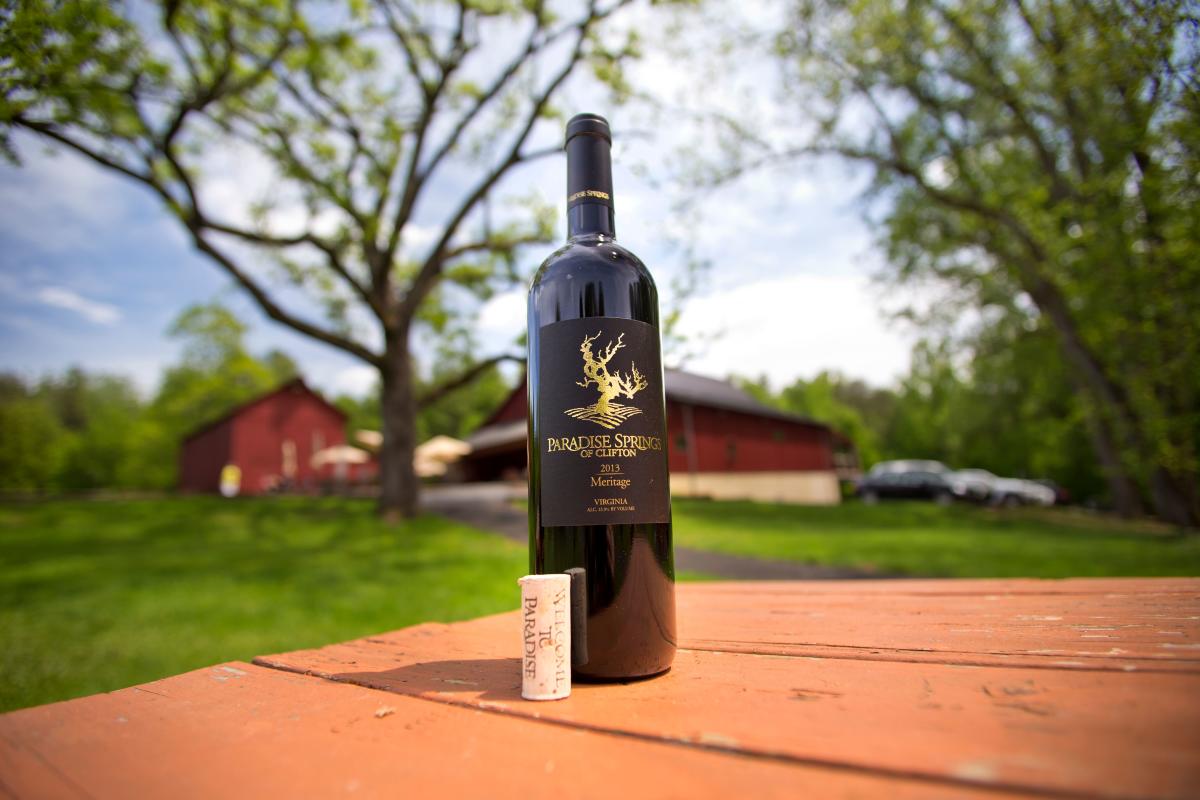 Just a few miles from Main Street Clifton, you'll find Fairfax County's very first vineyard, Paradise Springs Winery. The property, which has been in the same family ever since it was granted to them by Lord Fairfax himself, features an 1800s log cabin that was renovated in 1955 by a protege of Frank Lloyd Wright. The wine has been winning awards ever since it opened, and the scenery will leave you breathless. Make time for one of the fun wine pairings they offer seasonally, like junk food and wine, or cookies and wine. Dogs welcome on leashes, too!
2. Peruse the antique shops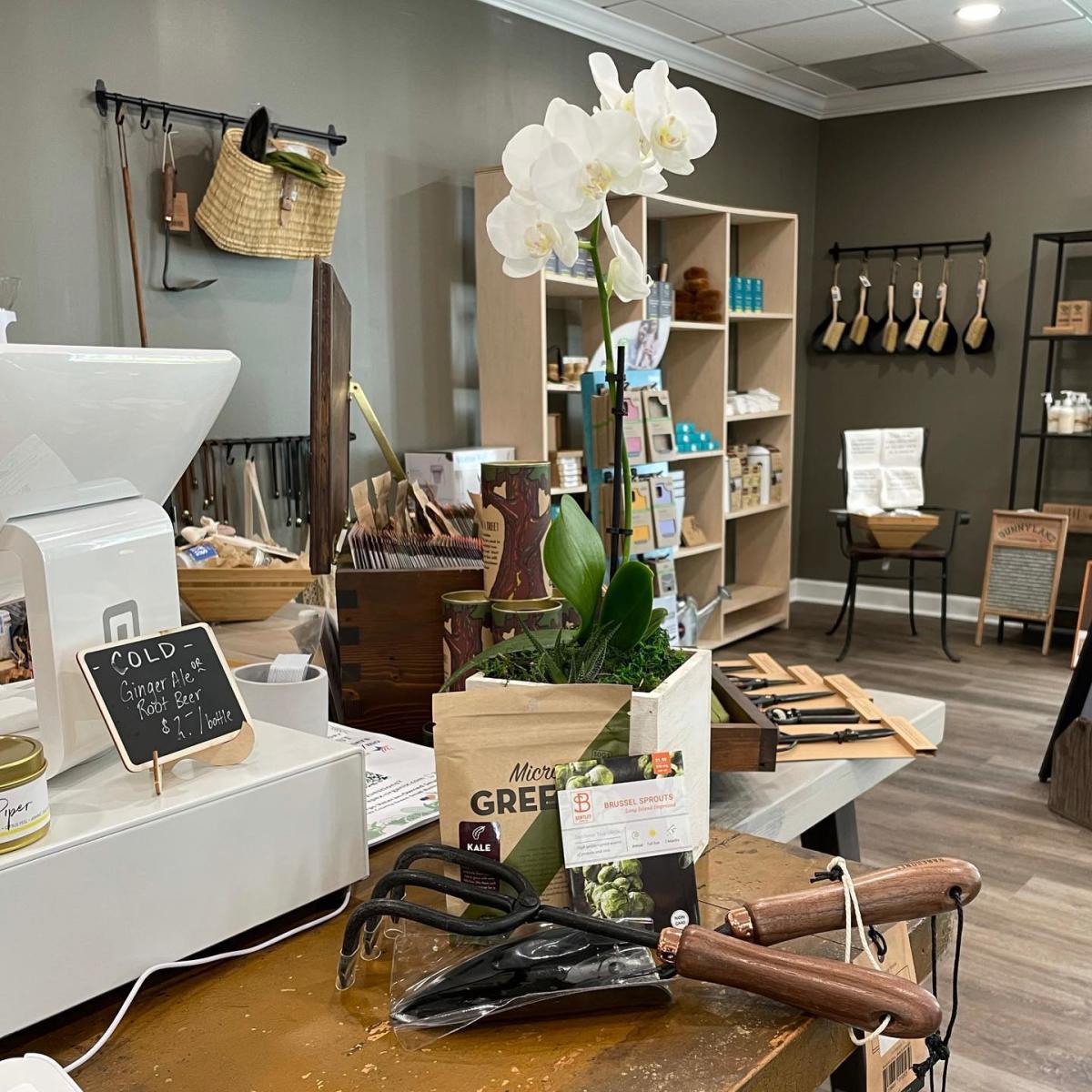 Dotted along Main Street, you'll find a number of antique shops, boutiques, and merchants. A few to keep your eye out for include Virginia Mercantile (pictured above), La Bella Luce, All That Glitters, and The Clifton General Store. Browse for that once-in-a-lifetime find, pop in for a wine tasting at the Clifton Wine Shop & Tasting Room or for some homemade cupcakes at the local bakery, Cupcaked, pick up a few unique gifts for friends and family, or just window shop along the way. No matter your antiquing goal here, Clifton doesn't disappoint. 
3. Order a Homemade Custard

No visit to Clifton is complete without a stop at Peterson's Ice Cream Depot (especially if you have the kids in tow). Located just down a flowery stone path, and under a canopy of greens, this family-owned creamery has been pleasing visitors for years. Browse the colorful chalk boards and choose from dozens upon dozens of shakes, malts, Clifton Creations, and sundaes - or, if you're feeling hungry, don't miss Peterson's famous hot dogs and fries (they even have a very popular hot dog topped with Carolina BBQ - hungry yet?!).  
4. Make Time for Destination Dining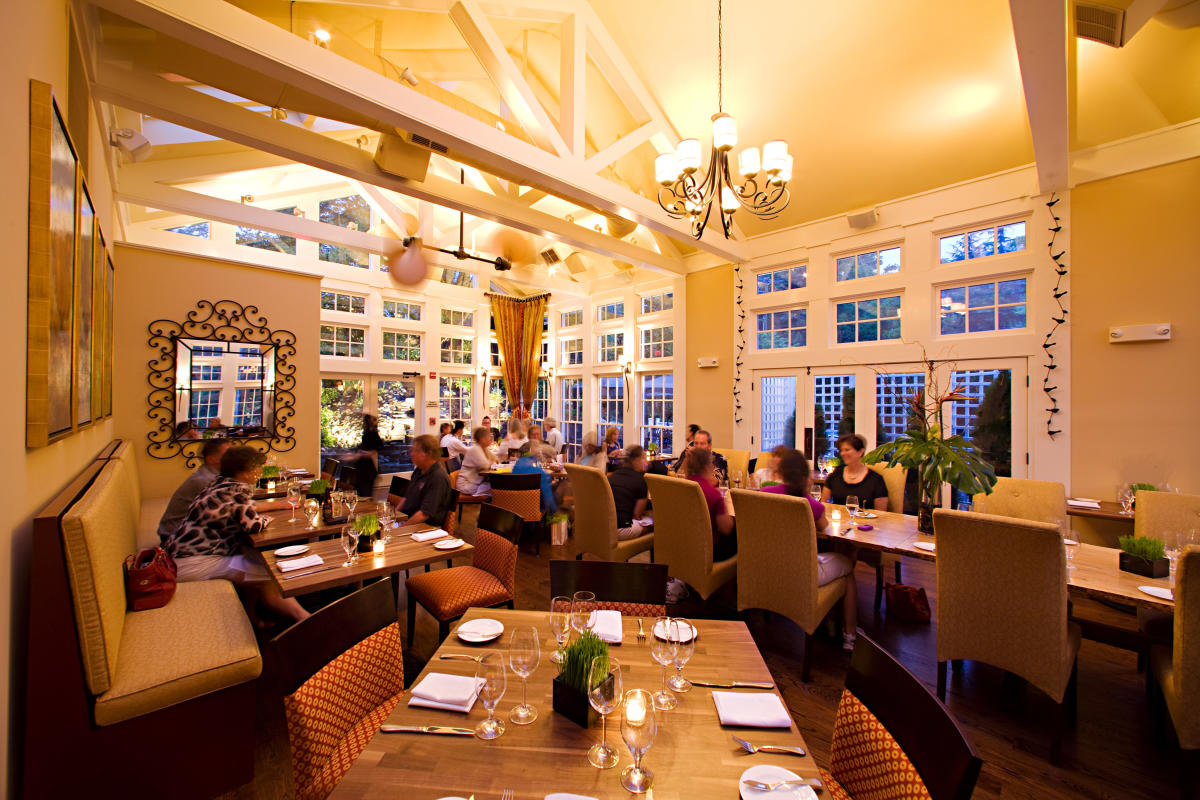 Clifton is also known for its destination dining. For an elegant night on the town, and a fine dining experience that you'll never forget, make reservations at one of Northern Virginia's most esteemed restaurants, Trummers on Main (pictured above). For those looking for something slightly more casual, try Trattoria Villagio - an Italian menu with a to-go pizzeria next door. For those that want to chill at the local pub, but also grab a hearty sandwich, don't fear: The Main Street Pub is a true gem in Northern Virginia. Don't have time for a full meal? Don't leave without a delicious and steaming cup of java from the friendly folks at The Clifton Cafe. 
5. Go for a Hike or Kayak Adventure
Looking for more of an outdoor adventure? Drive past Paradise Springs Winery until the road ends and you'll come to Hemlock Overlook Regional Park. The park has a number of hiking and horse trails, and also serves as an Outdoor Education Center operated by Adventure Links, an ACAAccredited camp, in cooperation with NOVA Parks. Programs with Adventure Links are open to the public and groups by reservation and include activities like kayak rides, wilderness training, and movie nights.  
You Might Also Like ...
On The Blog