Metrorail in Tysons Corner
Tysons Corner is home to four Metrorail stations: McLean, Tysons Corner, Greensboro, and Spring Hill. It will provide a transfer-free ride to downtown DC and on to Maryland. Most of Tysons Corner is within a half-mile of a Silver Line station, or about a 15-minute walk. That includes the Tysons Galleria, Fairfax Square, and Tysons Corner Center shopping areas, as well as over 70 restaurants and 14 hotels! Please note: Starting in summer 2016, Metro will be conducting an extensive maintenance project that will cause multiple delays and disruptions.  Please visit their website for specific information on how it may affect your travel plans.
How frequently will Silver Line run?
It will have the same hours as the rest of Metrorail. At rush hours, trains will arrive every 6 minutes. At off-peak times and weekends, trains will arrive every 12-15 minutes - the same as other lines.
Hours of Service
Open: 5AM Mon-Fri and 7AM Sat-Sun
Close: midnight Sun-Thurs and 3 a.m. Fri.-Sat. nights
Last train times vary. To avoid missing the last train, please check the last train times posted in stations. 
Metro Farecards 
Each passenger needs a farecard to enter and exit. Up to two children under age five may travel free with a paying customer. Fares are based on when and how far you ride. Station-to-station fares are located on station manager kiosks and FARECARDS & PASSES machines. The machines accept credit and debit cards. If you use cash, bring small bills; the machines only provide up to $10 in change (in coins).
Save money by using a SmarTrip® card instead of a paper farecard. SmarTrip® is a plastic farecard that can be reloaded with value and reused to pay Metrorail and Metrobus fares and parking fees at Metro-operated lots. SmarTrip® cards are sold from dispensing machines at Metrorail stations. You can also buy a SmarTrip® card at over 200 retail locations or online at wmata.com. You can add value to your SmarTrip® card at FARECARDS & PASSES machines in Metrorail stations, at select retail locations and on our website.
You can also check your registered card's value, see where and when you used it last or report it lost or stolen on our website. If you plan to ride a lot in one day, get one day of unlimited Metrorail rides with a One Day Pass. Buy it from a FARECARDS & PASSES machine in Metro stations.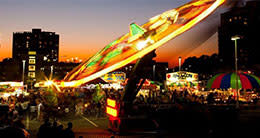 Seasonal Fun
Celebrate the season by visiting us during special holiday celebrations, taking in our one-of-a-kind attractions, or attending our epic festivals and special events found only in the region.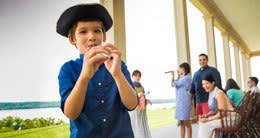 Family-Friendly Fairfax
Immerse your children in activities that stimulate their imagination. With so much fascinating history in Fairfax County, you can bet they'll have fun while they learn.
More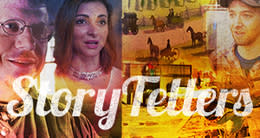 Storytellers Video Series
Every destination has a story. Meet Fairfax County's storytellers and then create your own travel story.
More