Update your Safety Information
One of the best ways that businesses can instill consumer confidence is to show them that you are prioritizing their safety.  Find out how to update your information on FXVA.com here.
Update Your Listing
As we collectively move forward into recovery and begin to welcome our residents and visitors back into our businesses, hotels, and restaurants, we want to ensure that they know Fairfax County is a safe place to be.
Be sure to add your health & safety measures via the Visit Fairfax Extranet portal to display on your business' listing on FXVA.com. (Here is a reminder on how to update your account.)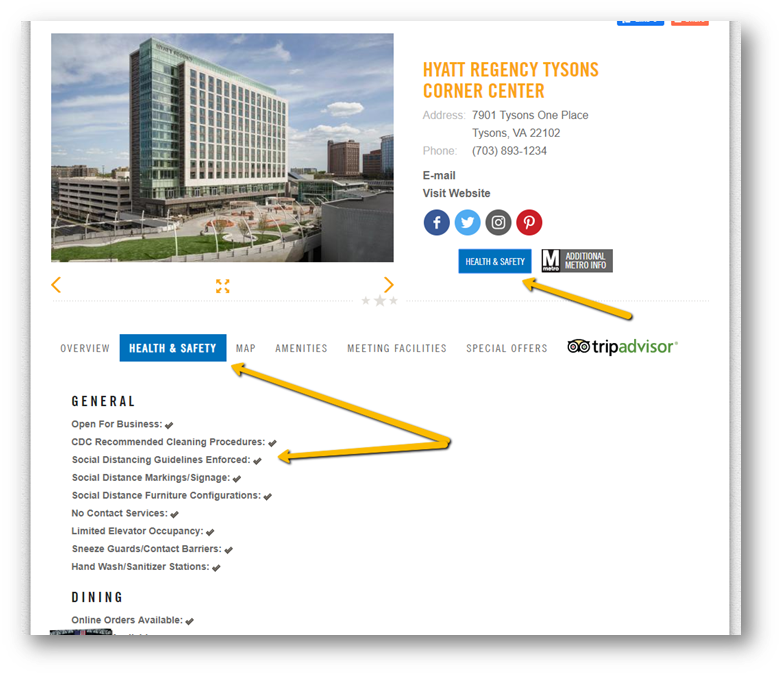 Send Us Your Imagery
Another way we want to get the word out about how safe Fairfax County is to visit is through imagery. We know that many of you have implemented innovative safety measures for your business, and we want to feature imagery that supports that message.
We are particularly looking for imagery of people/employees wearing masks, any social distancing set-ups you have put into place, hand sanitizer stations, etc.
If you also have innovative safety protocols in place, please be sure to share those with us as well.