Why wait until Halloween to get your sugar fix? Satisfy your sweet tooth all season long this fall with the best flavors around - from pumpkin spice hot chocolate bombs to raspberry ganache. There's plenty of chocolate and candy to go around in the sweet center of Northern Virginia. Treat yo' self at one of these local chocolatiers or candy shops - you deserve it!
Lolli & Pops
Two locations - Tysons Corner Center & Fair Oaks Mall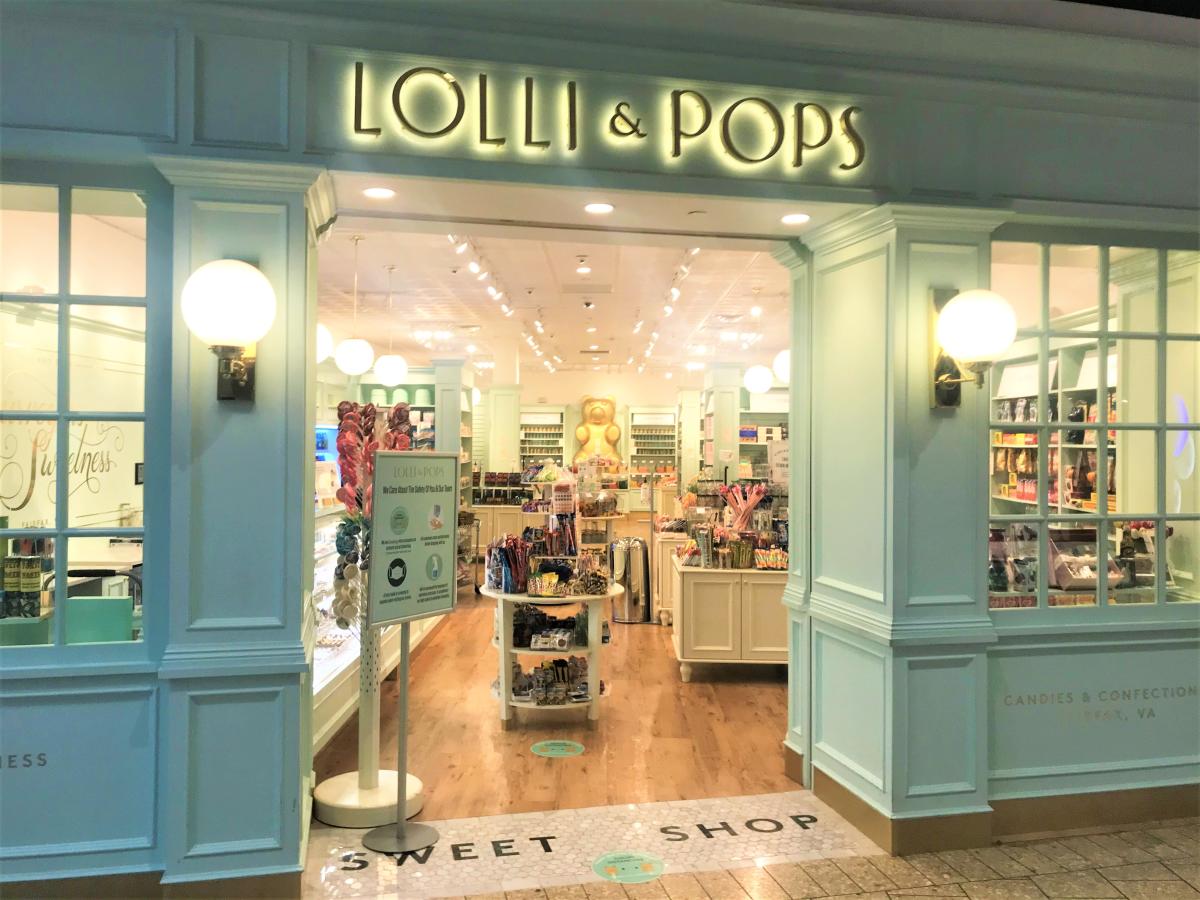 Image courtesy Fair Oaks Mall
As the self-proclaimed purveyor of sweetness, Lolli & Pops brings an encyclopedia of the world's finest candies and confections to its storefronts. Good luck keeping your mouth from watering as you walk amid the walls of gummy bears, caramel corn, chocolate bites, old-timey candy, marshmallow krispie treats, and yes, lollipops! Lolli & Pops, found at Tysons Corner Center and Fair Oaks Mall, houses unique sweets from around the globe, including chocolate from Madagascar, sour bites from Spain, sodas from Japan, and some of the most nostalgic candy you grew up with in America. Get a bag of scooped candy to go, take home a gift box, or make tough decisions at their fudge counter - whatever you choose, it's sure to bring a smile to your face.
River-Sea Chocolates Factory & Liquid Chocolate Cafe
Chantilly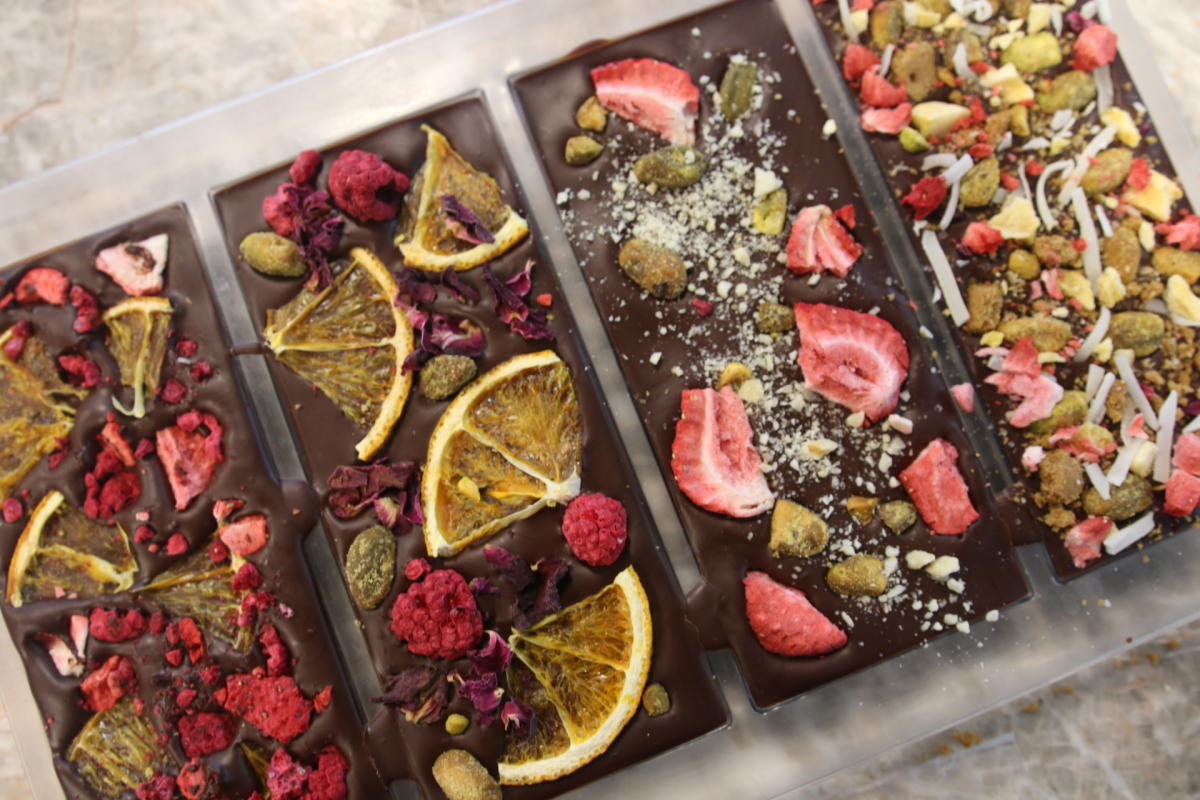 Image courtesy River-Sea Chocolates (also header image)
Did you know Fairfax County has its very own chocolate factory? And that you can take a chocolate factory bean-to-bar tour for just $5/person OR sign up for your very own chocolate bar making class? Oh yes, you can decorate your chocolate bar with rose petals or strawberries or spices. And you can try to convince yourself you're making these bars as a gift, but we all know you might want to just save them for yourself! River-Sea also offers a beautiful outdoor seating area to enjoy the ethically sourced liquid cafe drinks available on-site and a large selection of gift sets and chocolate bars to-go. Bonus: River-Sea is just around the corner from the area's only Hawaiian-themed tap room at Ono Brewing Co.
Cocoa Vienna: Hometown Chocolates
Church Street in Vienna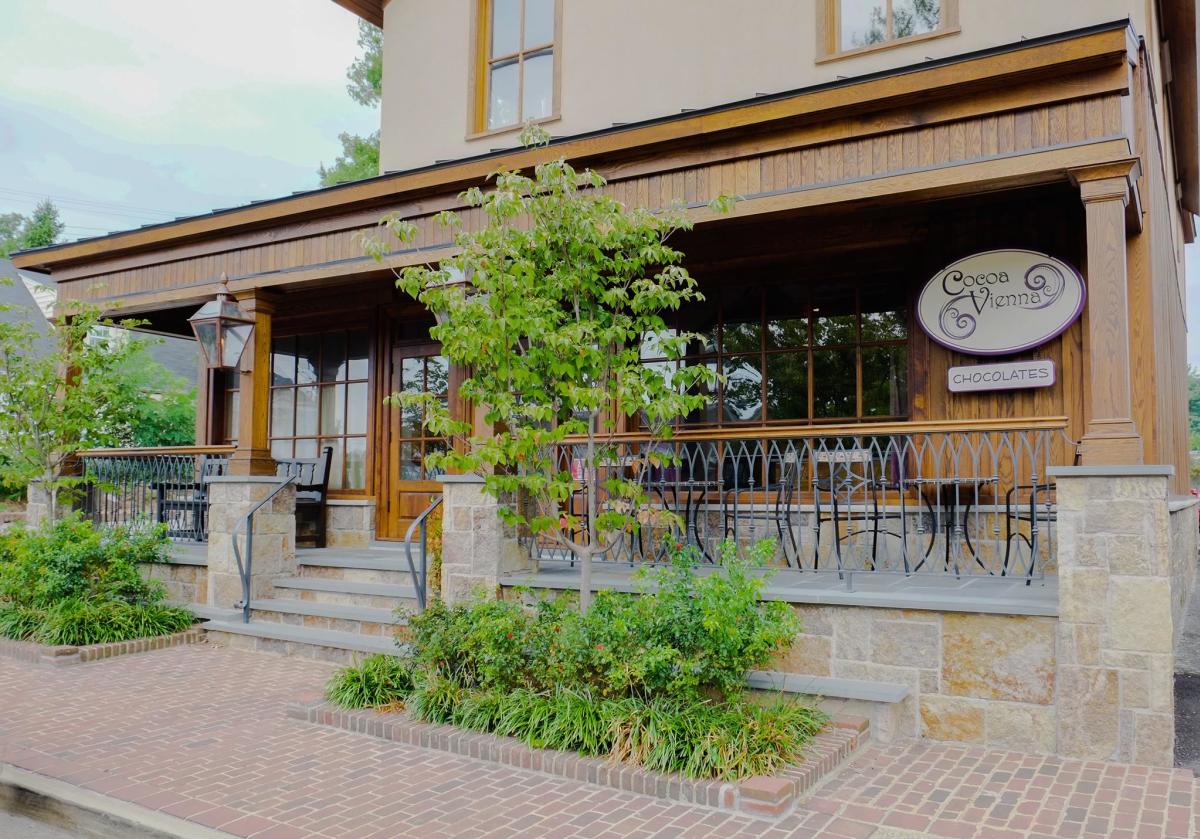 Image courtesy Cocoa Vienna/Facebook
If you've ever wandered down beautiful Church Street in Vienna, you likely walked by the area's beloved chocolate shop, Cocoa Vienna. The chocolate crafted in-store by professional chocolatiers is made with you in mind. And we can certainly get behind their belief that chocolate not only provides physical sustenance but also spiritual nourishment as well! Find over 60 varieties of handmade truffles, chocolate-dipped nuts or fruit, freshly-made fudge, or grab a selection of chocolate dipped pretzels or Oreos to-go. Another reason to stop by more frequently? Cocoa Vienna has assorted seasonal creations for Halloween, Thanksgiving, Christmas & Hanukkah, and of course Valentine's Day!
Chesapeake Chocolates
Lake Anne Plaza in Reston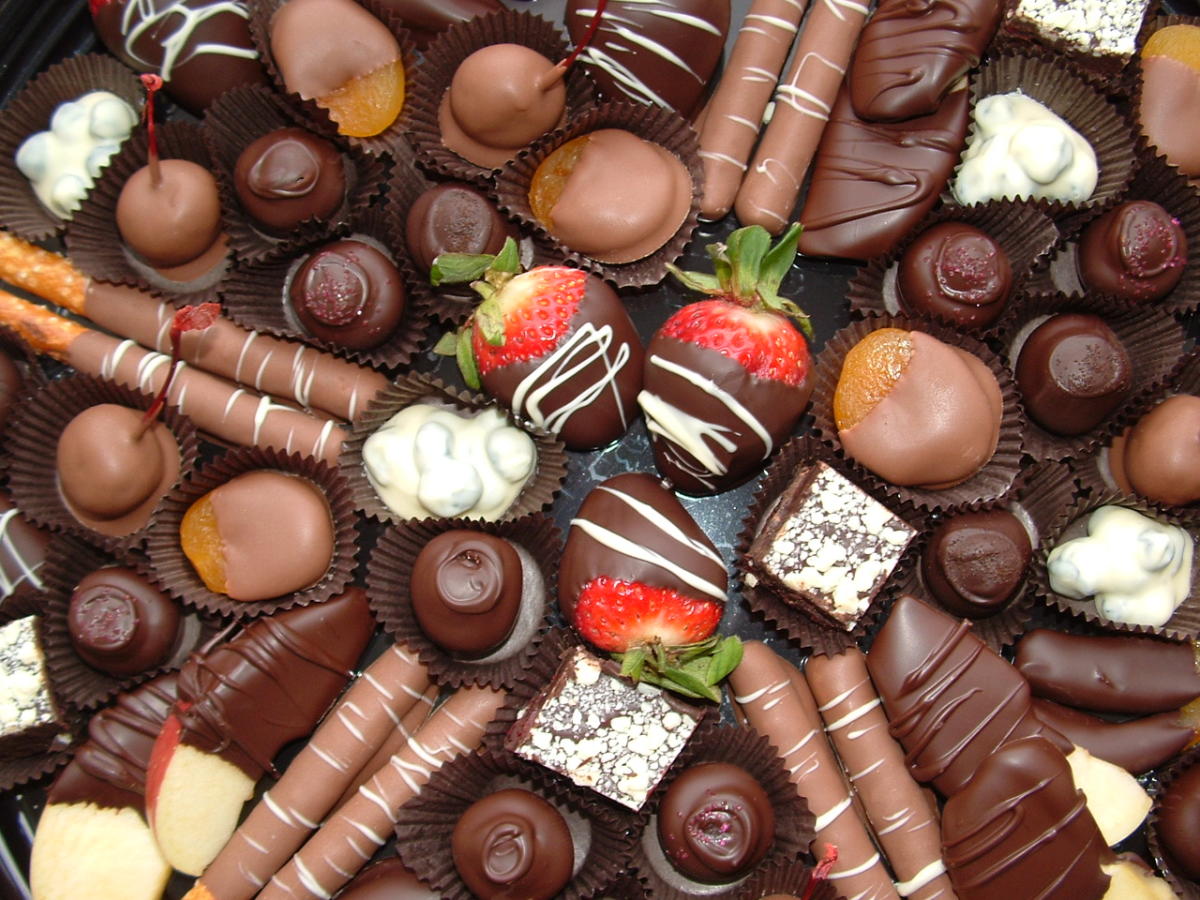 Image courtesy Chesapeake Chocolates/Facebook
This little waterfront gem of a spot tucked away in Reston has a devoted following within the community, as do many of the independently-owned retailers on Lake Anne Plaza. Stop by to find an array of salted caramels, toffee bark, peanut butter bites, a smattering of molded chocolates perfect for themed celebrations (like musical shapes, sports shapes, and true to its Chesapeake roots, nautical shapes!), or we dare you to try the spicy drinking chocolate flavored with orange peel and jalapeno pepper! You'll also find gift baskets galore, plus other fun gift ideas like Virginia-made wine (keep an eye out for tasting opportunities!), jewelry, Reston-made soaps, and even some pottery! 
Cameron's Coffee & Chocolates
Fairfax City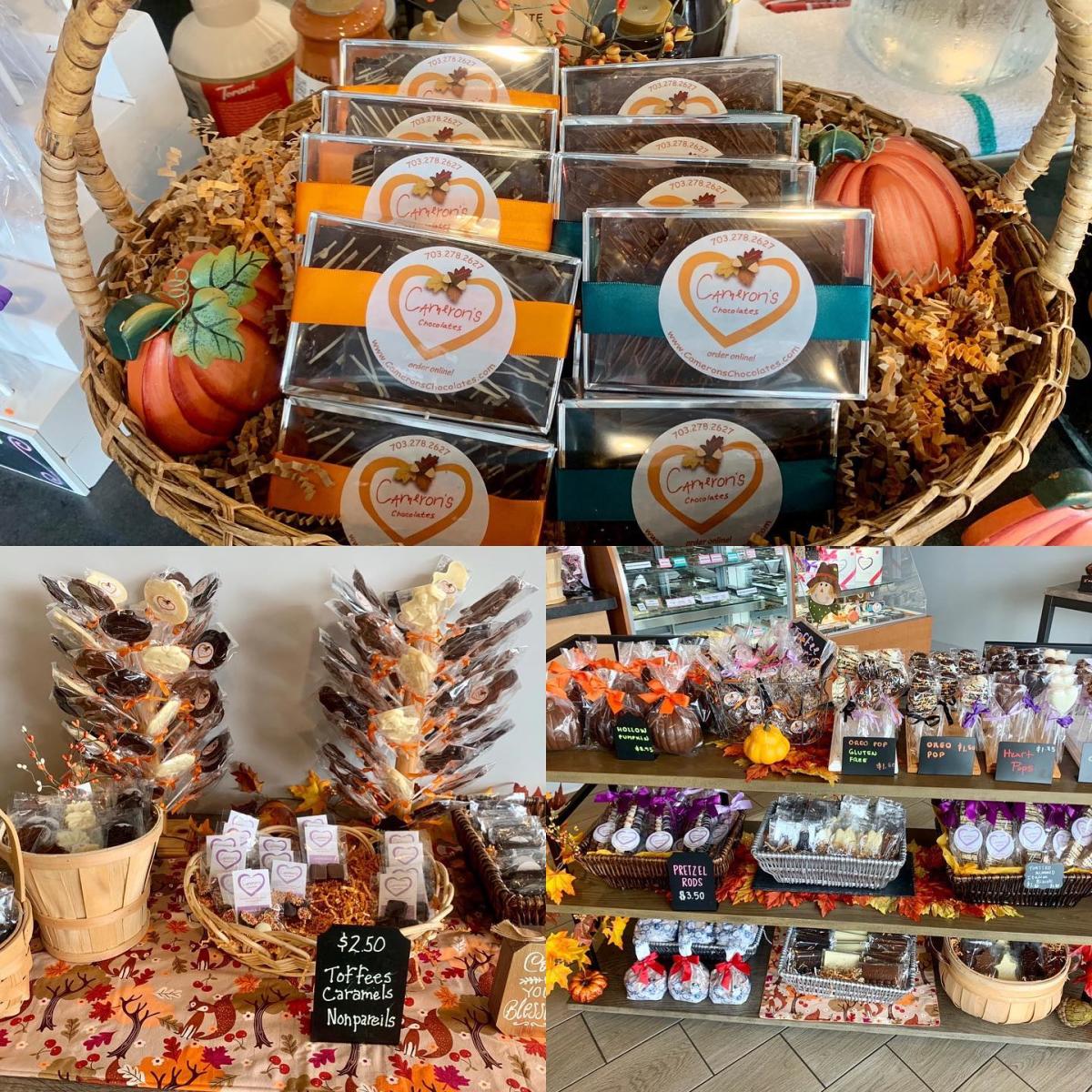 Image courtesy Cameron's Coffee & Chocolates/Facebook
What's better than a delicious piece of chocolate? Eating that chocolate with a handcrafted cafe au lait or cappuccino! And what's better than eating that chocolate and sipping that tasty hot beverage? Knowing you just supported a shop tied to a great cause. Cameron's Coffee & Chocolates is the first business enterprise of the non-profit Every1 Can Work, whose mission is to employ individuals with intellectual disabilities. Choose your sweet treat from a large selection of hand-dipped chocolate pieces, nonpareils, fudge, or even freshly made cupcakes and cookies. Meet the wonderful faces behind the treats by taking a peek at their website.
After you've devoured a sampling from each of these delicious places, keep the sugar high going by adding these bonus spots to your list. (Or, bookmark this list of really sweet ice cream shops and this list of insane dessert creations to top off your sugar safari!)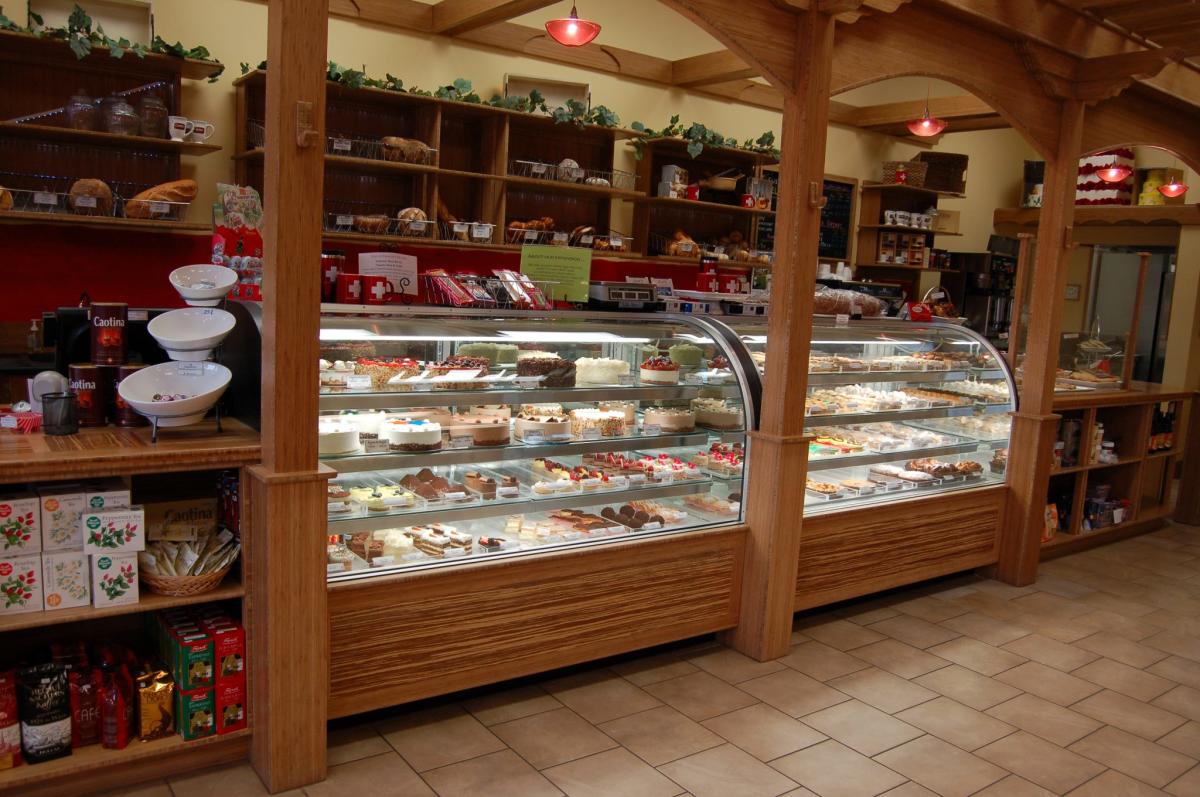 Image courtesy The Swiss Bakery/Facebook
The Swiss Bakery + Pastry Shop in Springfield: Specializing in Swiss and German products, The Swiss Bakery is committed to carrying on the culinary traditions of the Swiss. You can find more than just Swiss chocolate here though - fill your cart with fresh-baked bread, imported gourmet foods, and other hard-to-find coffees, teas, condiments, and candies.
 
Sugar Mama's ​in Fairfax City: Maybe best known for its old fashioned, scoopable, handmade ice cream, Sugar Mama's is also a sweet spot to stop by for bite-size treats as well, including Gummies, chocolate-covered s'mores, gooey rice krispie treats, peanut butter cups, and more.
 
Fran's Cake & Candy Supplies in Fairfax City: What started as a small candy store in Fairfax City has blossomed into a full-scale cake and candy supply store. What does that mean for you? It means a wide array of cake and candy decorating classes that you can sign up for to become your own candy connoisseur! Don't miss their upcoming seasonal events centered around Halloween, Christmas and winter! 

Did we miss a favorite spot? Tell us your favorite candy and chocolate spots in the comments below or post your most mouth-watering candy concoctions on social using #FXVA and @VisitFairfax.