As the weather turns brisk and the holidays creep closer, something magical happens in Fairfax County! Brilliant light displays illuminate the night sky, local restaurants serve up comfort food favorites, outdoor winter activities and ice skating rinks open for the season, and a variety of festive shows fill our event calendar. Make your days merry and bright with these local holiday and Christmas performances that even Scrooge himself would love. 
Fairfax Ballet Company's "The Nutcracker"
November 26-27, 2022

Photo courtesy of The Fairfax Ballet Company
Experience this timeless holiday classic as The Fairfax Ballet Company performs The Nutcracker. Enjoy a winter wonderland of dancing snowflakes, sugar plum fairies, and epic battles between heroic toy soldiers and mischievous mice. This special performance taking place at Fairfax High School features guest artists from the acclaimed Russell School of Ballet and other special guest artists. 
John Lloyd Young: Heart of Christmas
December 1, 2022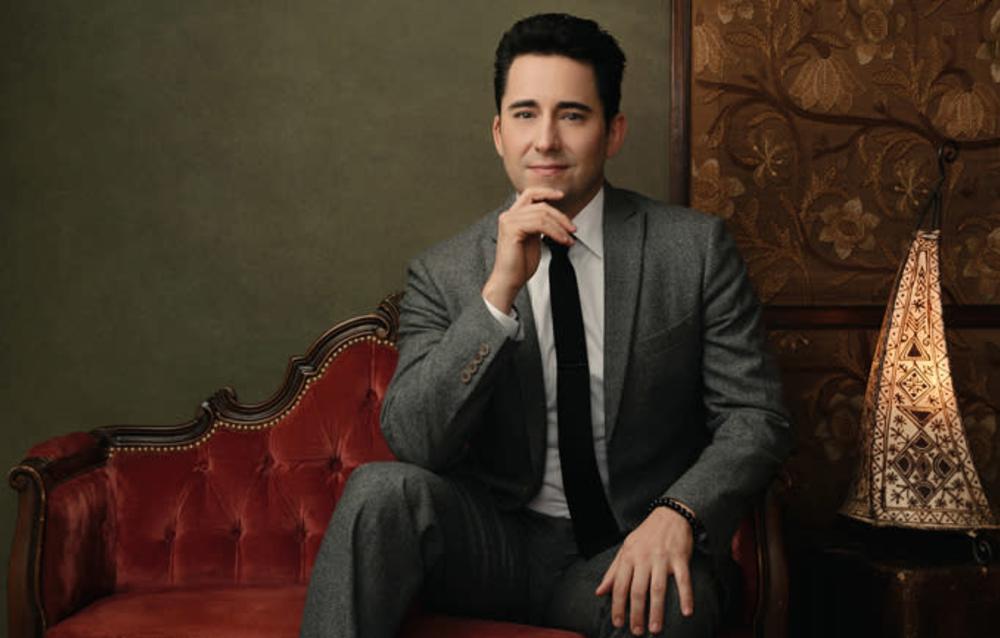 In the tradition and style of Frank Sinatra, Mel Tormé, Bing Crosby, and Nat King Cole, Tony and Grammy-winner John Lloyd Young inspires a sense of wonder as he finesses every syllable with wistful, emotionally direct renderings of holiday favorites including "Silent Night," "O Holy Night," "Joy to the World," "White Christmas," and many more. Tickets start at $37 for this performance at The Barns at Wolf Trap.
Wolf Trap Holiday Sing-A-Long
December 3, 2022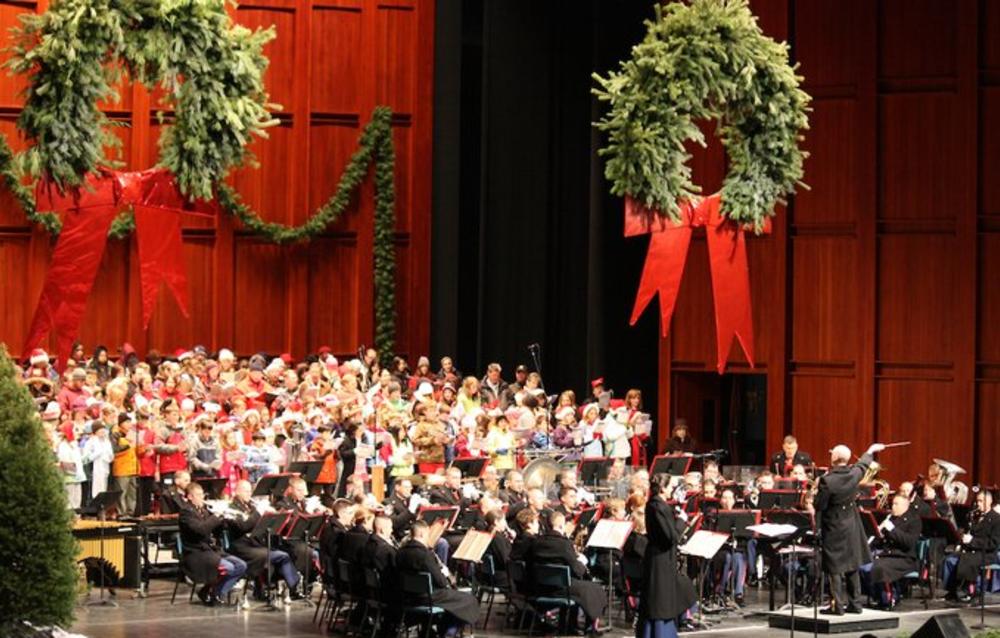 Photo courtesy of Wolf Trap
Since 1968, Wolf Trap's Holiday-Sing-Along has been an annual tradition that invites you to get in on the musical enthusiasm! This free musical celebration hosts a performance by the United States Marine Band and a Sing-A-Long of Christmas carols and Hanukkah songs with local choir and vocal groups from the metropolitan Washington area. Bring a candle and join the tradition of exiting the Filene Center with a candlelight processional during the last verse of "Silent Night." There will also be a 'Jing-A-Long' during the singing of Jingle Bells so remember to bring a bell and your holiday cheer!
 
"Nutcracker! Magic of Christmas Ballet"
December 6, 2022 (Fairfax) and December 14, 2022 (Tysons)

This Christmas, bring the whole family back to a simpler time with NUTCRACKER! Magic of Christmas Ballet! The acclaimed holiday tradition is LIVE in theaters for the 30th Anniversary tour. Gather friends and family to re-live your fondest childhood dreams, overflowing with larger-than-life puppets, breath-taking acrobatics and dazzling costumes. Experience the exquisite artistry of the international cast, featuring stars of Ukraine ballet, performing at the highest level of classical technique. Share in the message of Peace and Harmony and get tickets now! 
Vienna Boys Choir
December 9, 2022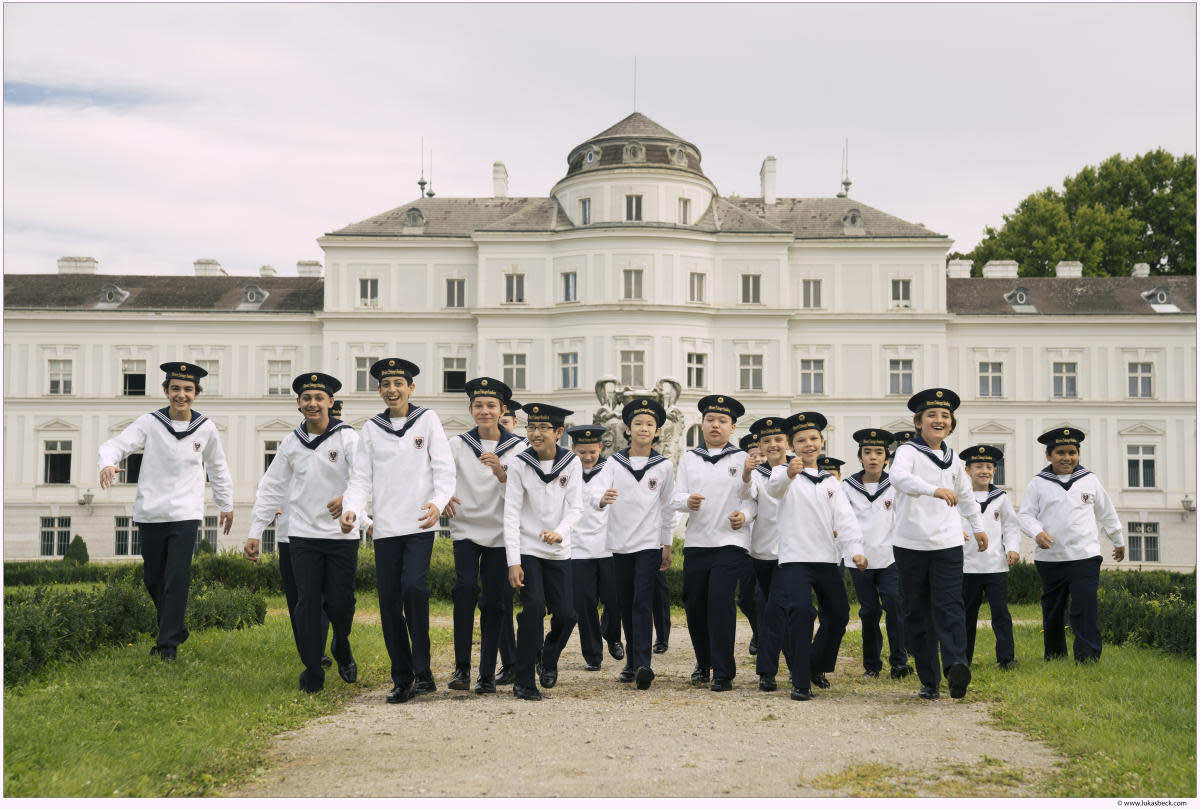 Image courtesy George Mason University's Center for the Arts
The holiday season isn't complete without the return of the Vienna Boys Choir, known for melting hearts with their heavenly voices. Admired across the globe for their pure sound and technical mastery, the cherubic ensemble features boy sopranos and altos from eight to 14, representing 31 countries and harmonizing their incredible vocals for an unforgettable night. The group's yuletide program has something for everyone: Baroque classics, contemporary popular hits, Christian hymns, Austrian folk tunes, polkas, waltzes, and more! Make new family memories or continue a cherished annual tradition with the Vienna Boys Choir's Christmas in Vienna at George Mason University's Center for the Arts this holiday season!
 
American Festival Pops Orchestra: Songs of the Season
December 10, 2022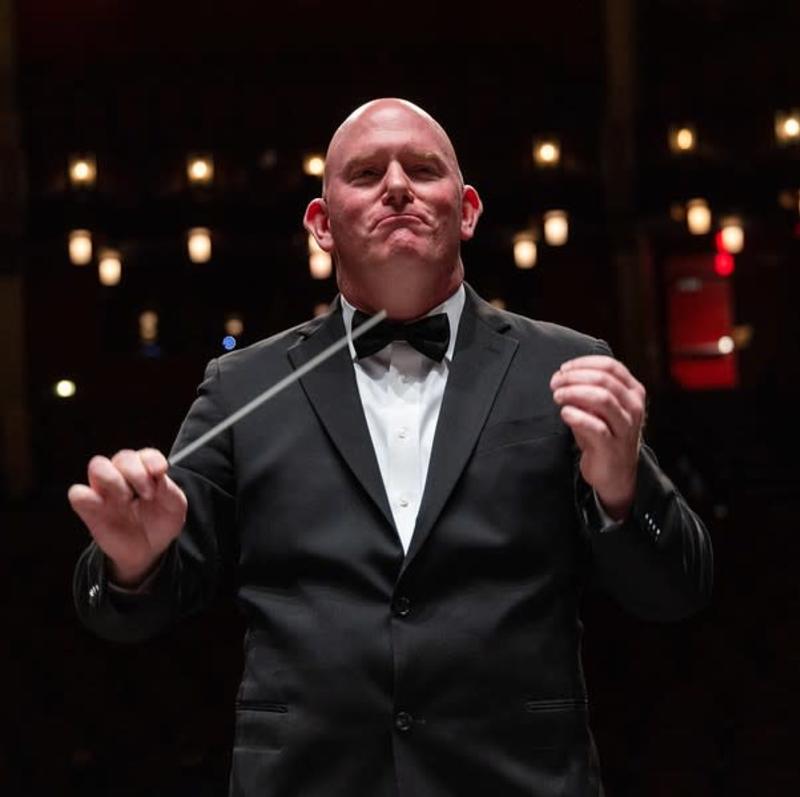 Ding-dong, ding-dong, Christmas bells are ringing! Gather with the American Festival Pops Orchestra and special guests for its annual Holiday Pops concert at George Mason University's Center for the Arts, which is sure to make spirits bright! A beloved tradition, this heartwarming evening of holiday favorites includes a festive audience sing-along. Welcome newly-appointed Artistic Director and Conductor Peter Wilson, along with a special guest appearance by Conductor Emeritus Anthony Maiello, among other musical treats. 
"The Perfect Christmas List"
December 10 - 18, 2022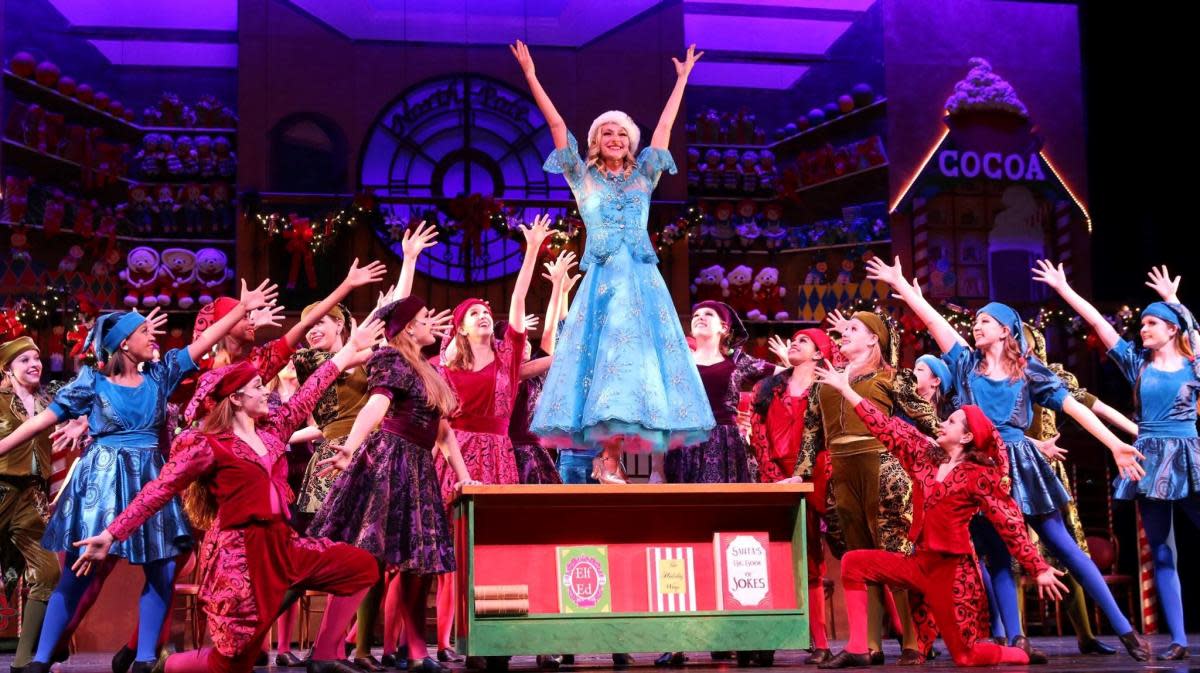 Encore Theatrical Arts Project presents an original Broadway-style holiday musical, "The Perfect Christmas List," taking place at Richard J. Ernst Community Cultural Center. Chaos ensues when one North Pole elf, Chip, tries to worm his way onto Santa's exceptionally prestigious Wish Fulfillment Squad. Will he convince Harvey that he's the elf for the job? Or will the Ragdolls, Toy Soldiers, and other fantastical characters get in the way? "The Perfect Christmas List" is a glamorous and dazzling holiday musical appropriate for audiences of all ages! It features over 30 performers, creative choreography, elaborate sets, stunning costumes, and over 20 musical numbers. 
Pentatonix: A Christmas Spectacular
December 19, 2022
Photo courtesy of EagleBank Arena
Scoop up tickets to see one of the most beloved a cappella group's in the country this holiday season when Grammy Award-winning Pentatonix plays George Mason University's EagleBank Arena on December 19. The group will sing a mixture of songs from their newest holiday record "Holidays Around the World" and past years records. Joining them on the tour is "The Voice" season 21 winners Girl Named Tom. 
The Barter Players: Frosty
December 19, 2022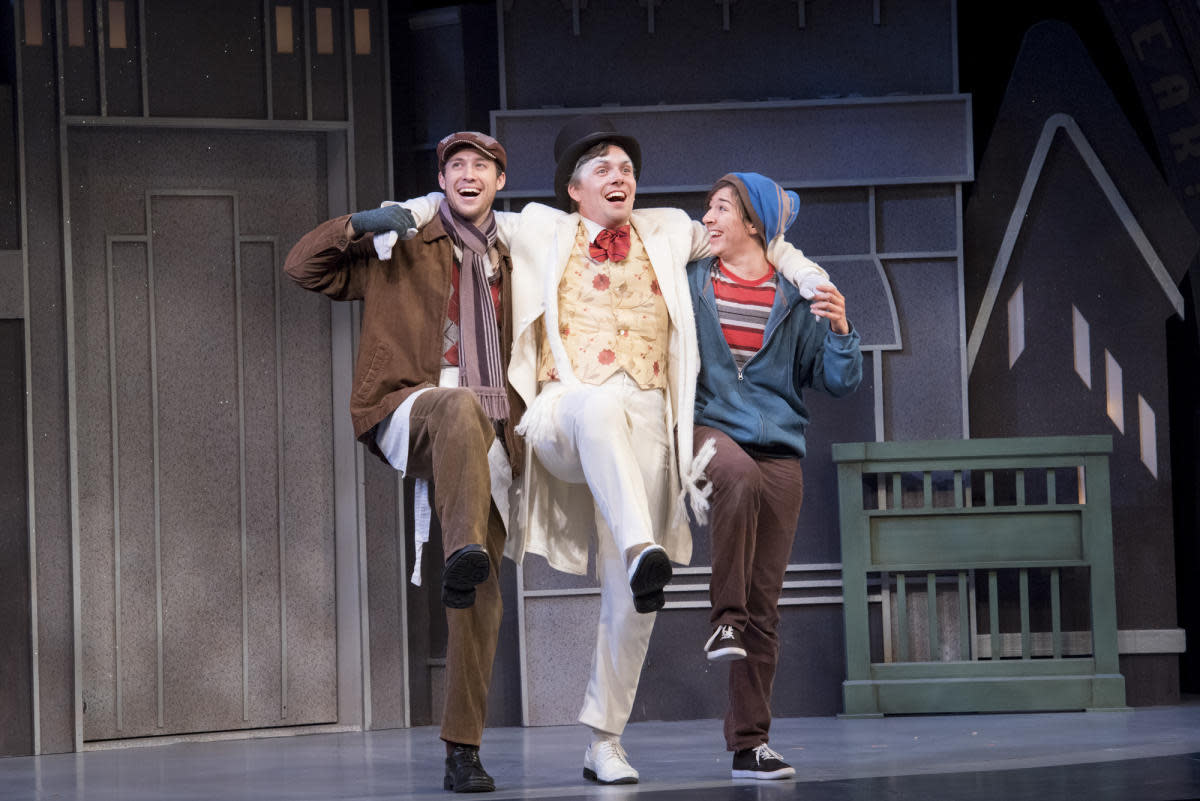 A young orphan named Billy discovers magic in a stolen hat, and when he places the hat on a snowman's head, that snowman comes to life! Can Frosty help Billy find his real family in time for Christmas? Join them on a thrilling quest through New York City as they discover that the real magic of the season is love with "Frosty" performed by The Barter Players at The Alden Theatre.
Handel's Messiah
December 23, 2022
Mark the most wonderful time of the year with Handel's Messiah at Capital One Hall. Since the resounding success of its Dublin premiere in 1742, Messiah has been performed thousands of times, in multiple languages, all around the world. Join a time-honored tradition that offers the occasion for the community to come together and embrace the comfort and joy this holiday classic unfailingly brings every year. 
From classic and beloved tales to musical ensembles, there's no shortage of holiday cheer in Fairfax County's local theaters and performance venues. Which shows will you attend? Be sure to tag us in your holiday adventures using #FXVA and @VisitFairfax so we can see all of the fun you have with your loved ones!