Whether you're visiting Northern Virginia, the Washington D.C area this Thanksgiving or you're hosting hungry friends and family, let Fairfax County restaurants do the turkey cooking for the holiday (which also means no clean-up for you!). Many popular Fairfax County restaurants are offering great menus for the holiday, whether it is a full carryout to-go Thanksgiving family meal or special dine-in menus. 
Here are a few places that will not lead you astray for this year's Thanksgiving dinner.

Altra Strada's Chef Michael Schlow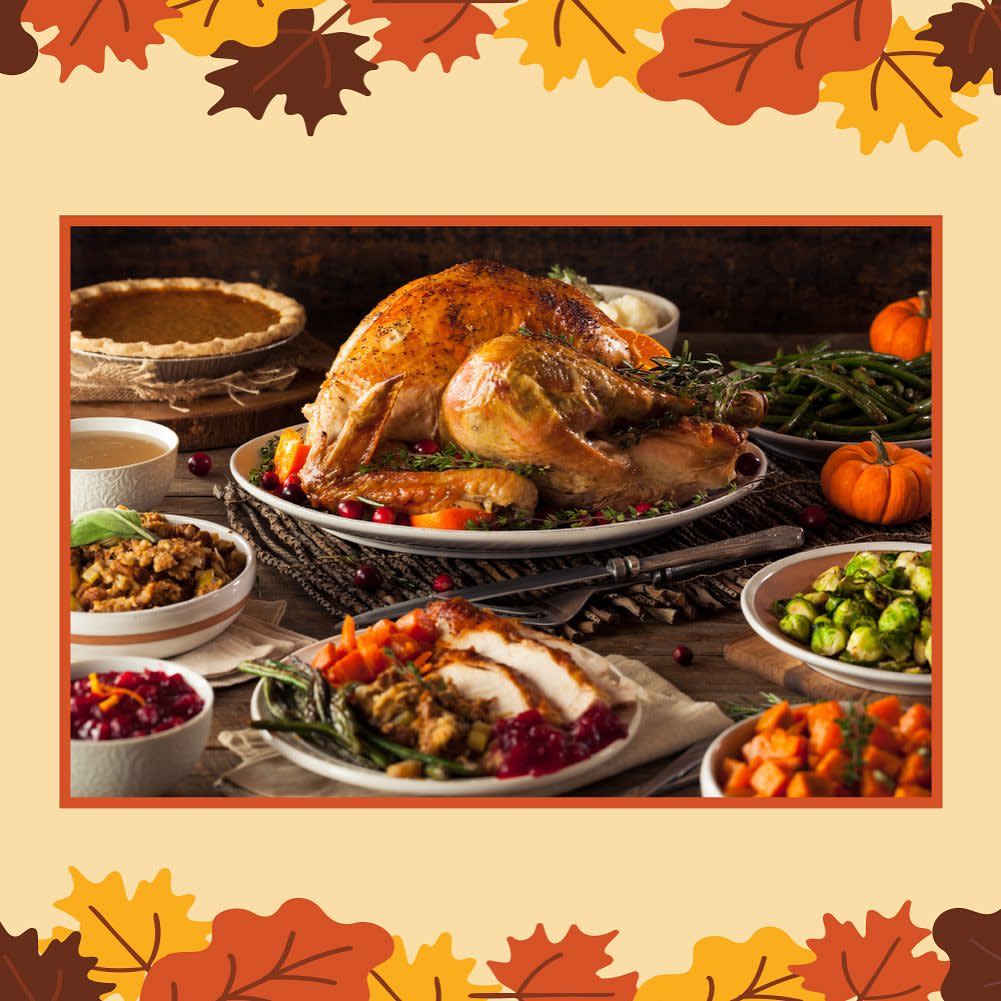 Chef Michael Schlow of Merrifield-favorite Alta Strada and his team have worked to create an exquisite Thanksgiving menu that you can savor from the comfort of your own home with a slow-roasted organic turkey, mom's old-fashioned stuffing, charred Brussel Sprouts, walnuts, and smoked bacon, a jalapeño-rosemary cornbread, and a selection of appetizers and pies. Don't forget to add on some wine! Order by November 20 for pickup on November 25.

Barrel & Bushel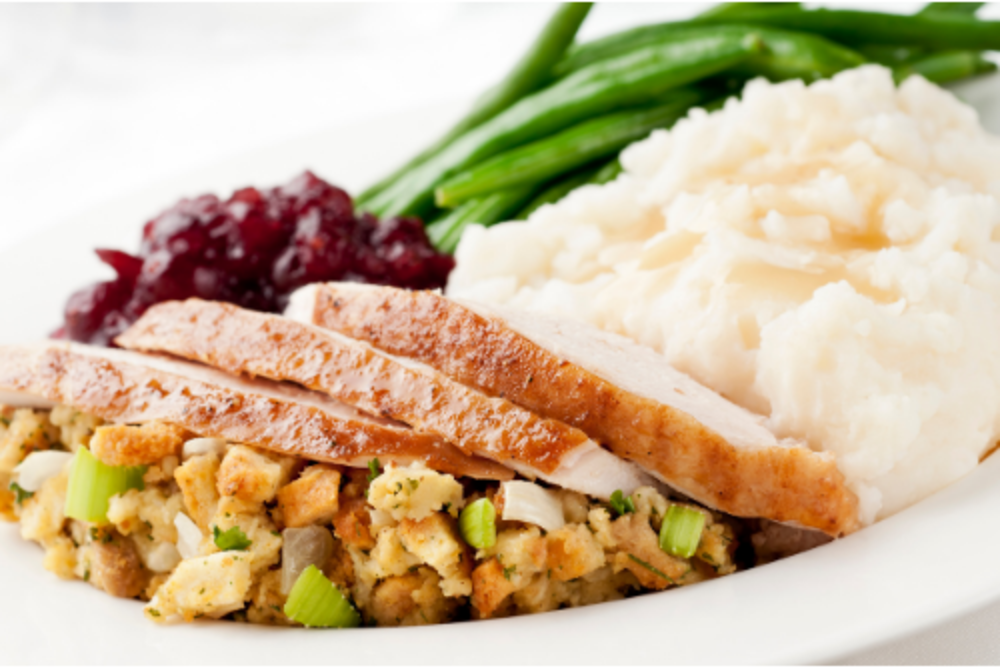 Take away the stress of Thanksgiving and pre-order your turkey dinner with Barrel & Bushel during their Turkey Takeaway timeframe, starting November 3 through November 19. Order half a turkey with gravy, plus sides like cranberry sauce, salad, stuffing, mashed potatoes, mac & cheese, and pie! You don't even have to leave your car, as they will load your meal curbside on November 26. To order, call 703-848-6340.

Caboose Brewing Company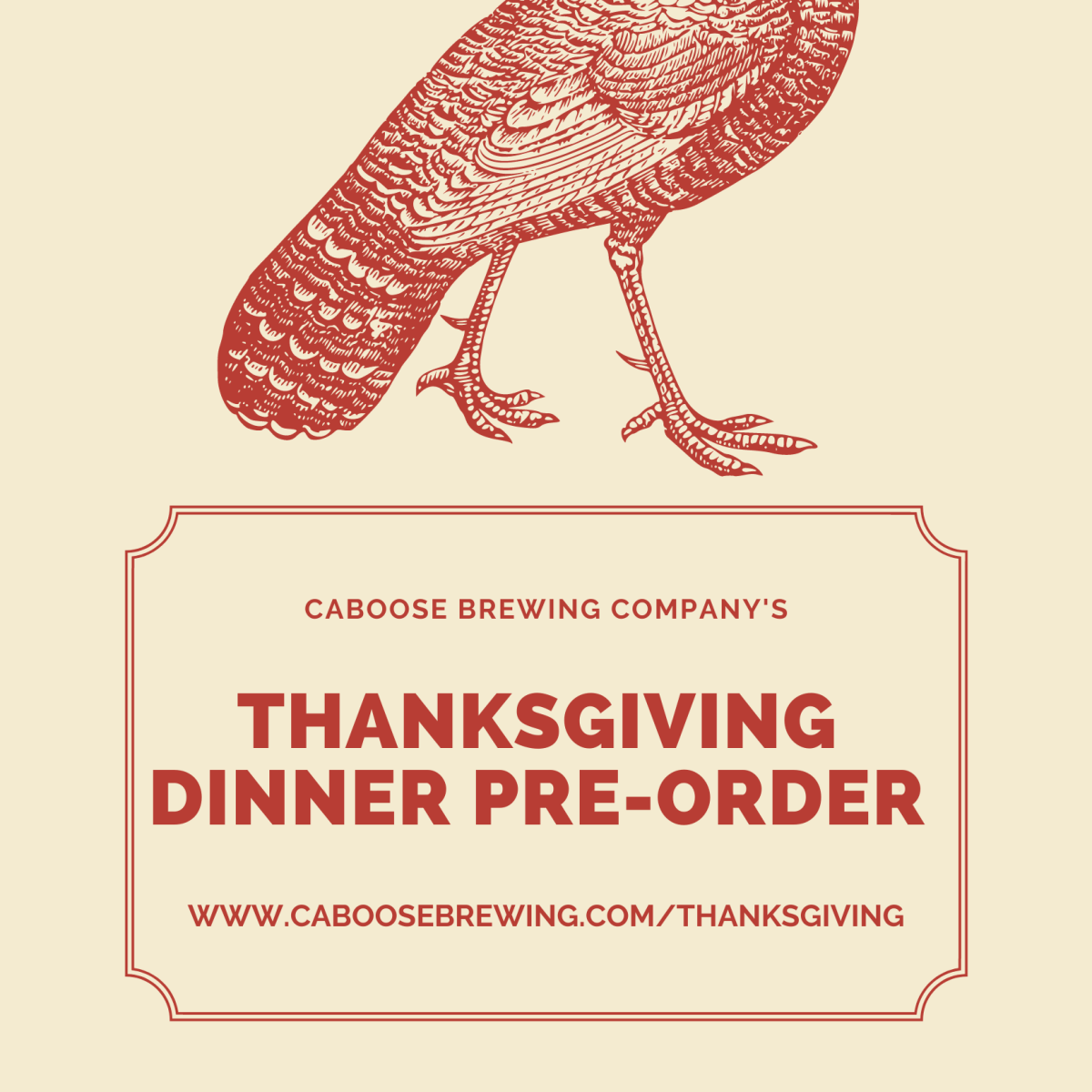 What's better than local beer paired with your Thanksgiving meal? A homemade spread straight from the brilliant chefs at that same local brewery! Get a whole brined turkey along with Caboose favorite sides like OG Macaroni and Cheese, Green Bean Casserole, Colcannon (Irish mashed potatoes), and don't forget to fill up that growler with your favorite Caboose ale. Order by November 23 for pickup on November 25.

Clyde's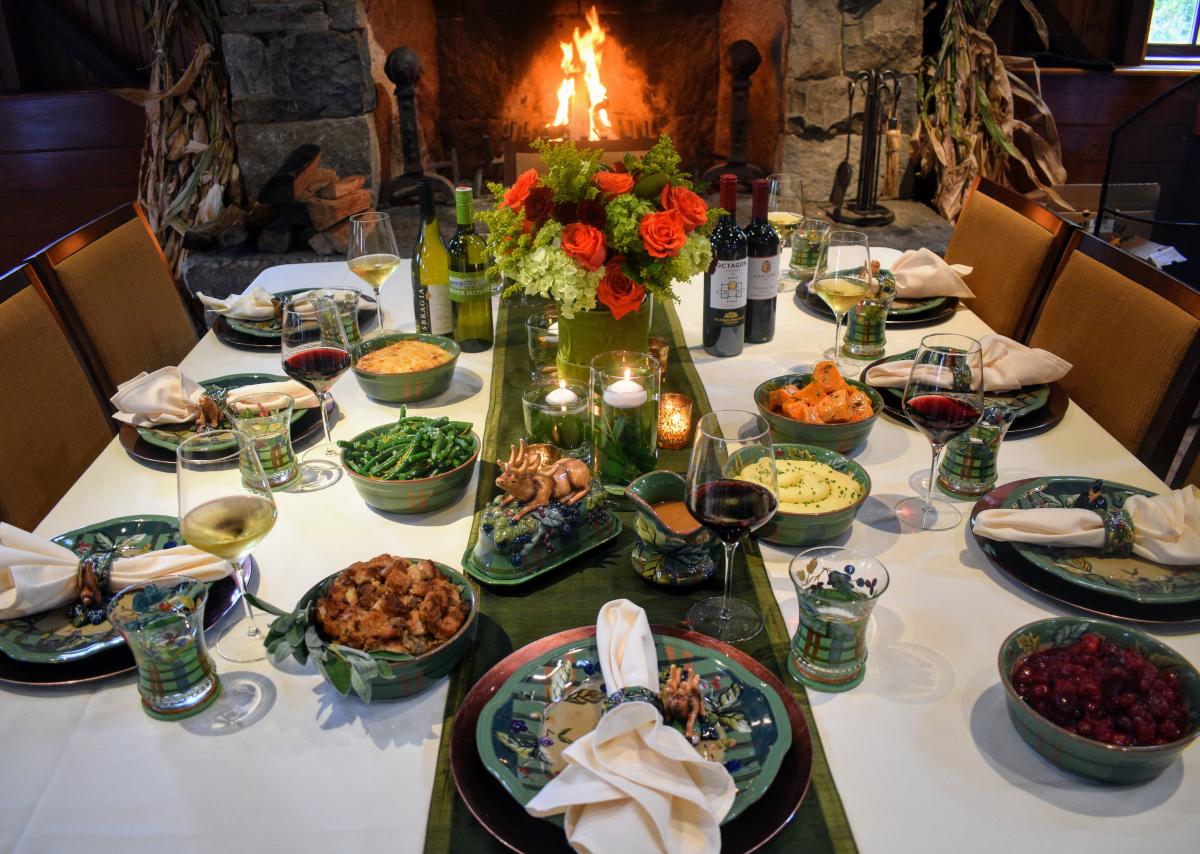 Clyde's of Reston is happy to take on the Thanksgiving preparations for your big day, lovingly crafting your meal in the famous Clyde's kitchen. Thanksgiving classics are all available, from the Traditional Turkey Dinner or Glazed Spiral Ham to Sausage-Sage Stuffing, Mashed Potatoes, Green Beans, Apple Pie and more. Plus, you can enhance your festivities with Clyde's favorites like crab & artichoke dip, deviled eggs, and jumbo shrimp! Don't forget the champagne! Order by November 22 for pickup on November 26.

Founding Farmers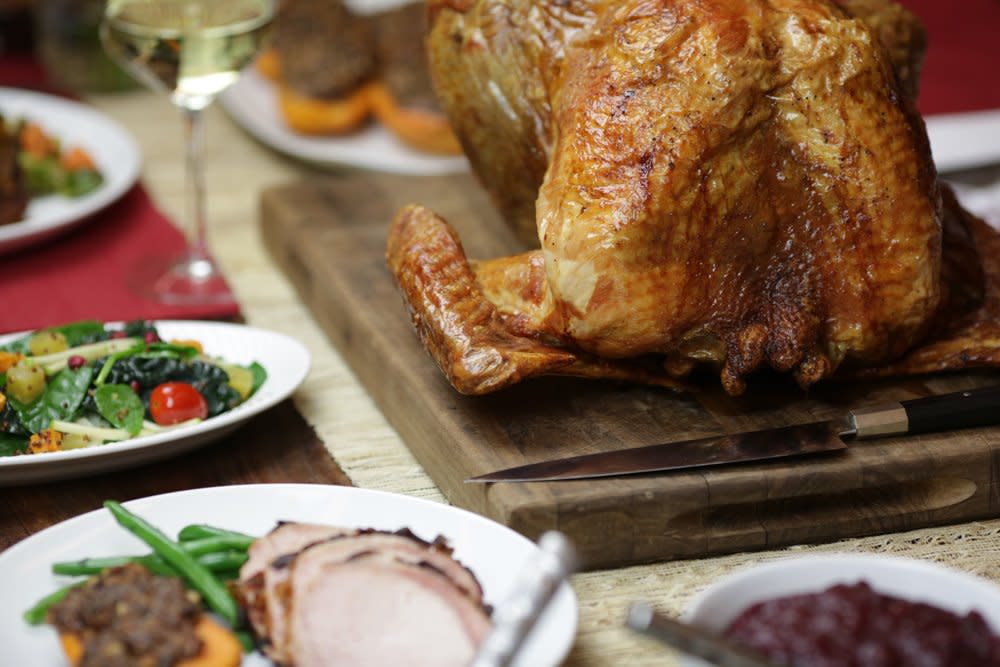 Enjoy Thanksgiving "around the farmer's table" at either Founding Farmers Tysons or Founding Farmers Reston this year. Featuring shared platters, your choice of southern classics like Cracked Pepper Glazed Ham, Southern Fried Chicken, or Roasted Turkey, and accompanied by sweet potatoes, cornbread stuffing, and mashed potatoes, your appetite will thank you. This year, Founding Farmers also offers a made-to-order Thanksgiving holiday meal to go. Take your pick from just sides, desserts, or the whole meal from start-to-finish! Order by November 23 for pickup November 25. Reservations for dine-in here.

JINYA Ramen Bar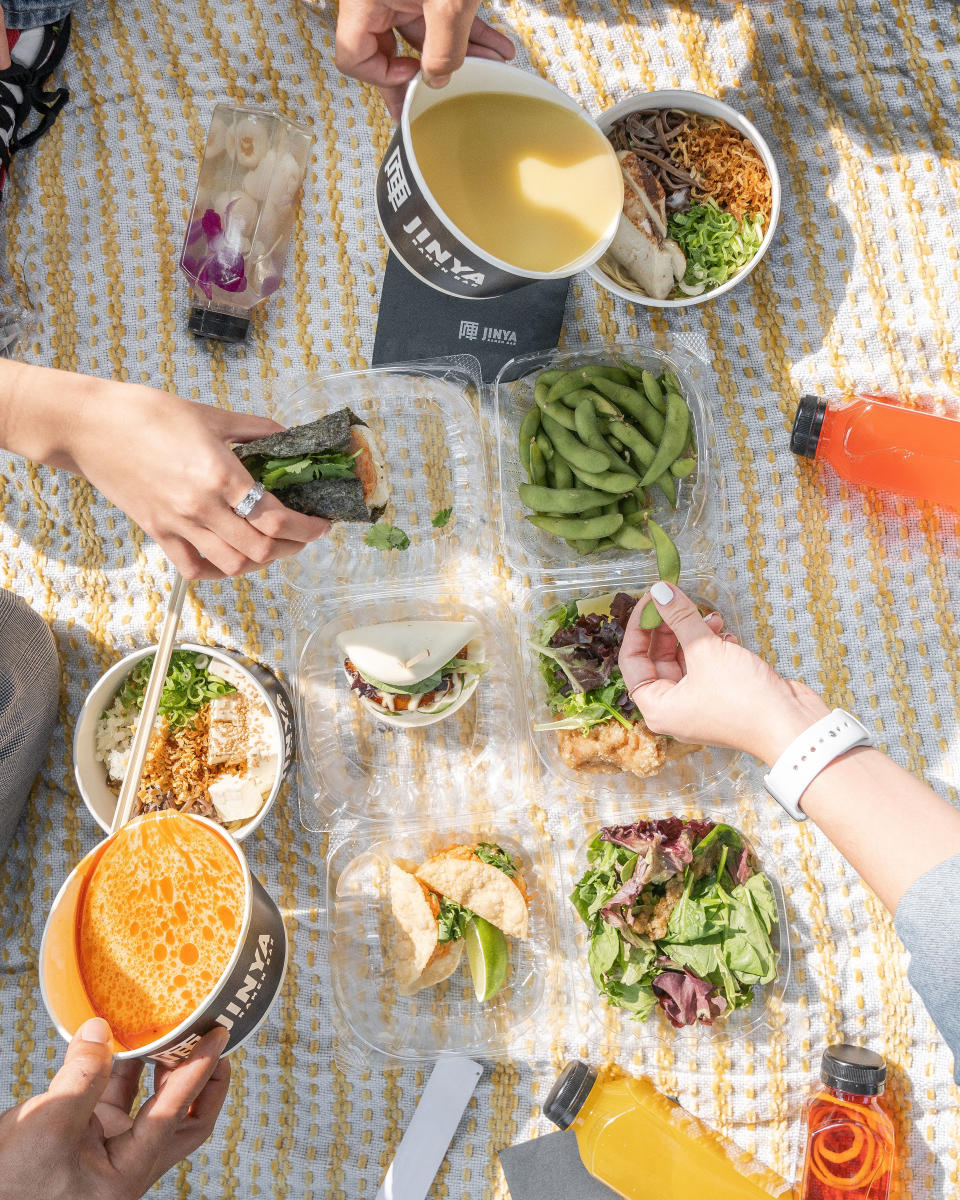 If you're not feeling the traditional turkey/potatoes/green beans combo this year, JINYA Ramen Bar (locations in Reston and Merrifield) has you covered with to-go Family Meals for 1, 2, and 4 people. Their menu offers customizable small plates, ramen options like Spicy Chicken, Tonkotsu Black, and Spicy Creamy Vegan, plus cocktail options including JINYA Lycheetini, Purple Dragon Mule and Tokyo Delight. Start your order here; order by November 25.
Kalypso's Sports Tavern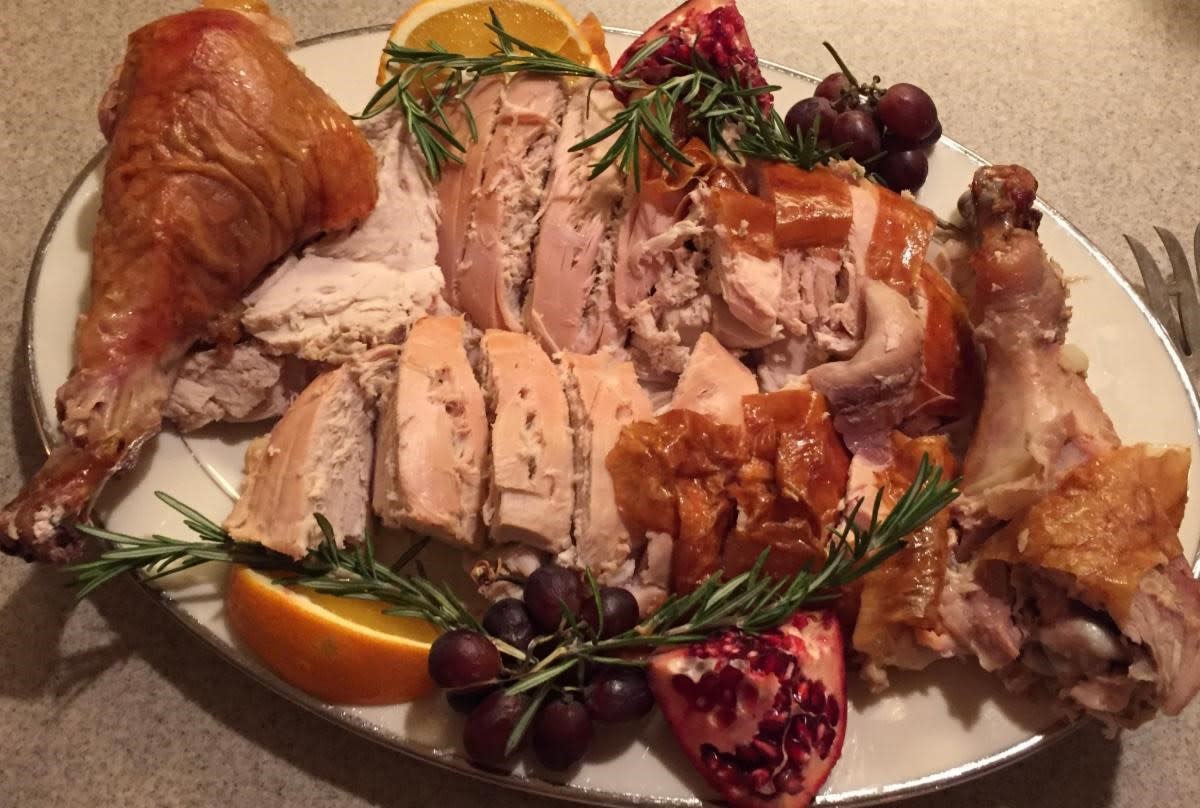 Sit back, relax, and enjoy Thanksgiving Kalypso's-style with a pre-order of their Thanksgiving Feast! The package includes a turkey with all the trimmings (which means enough for next-day turkey sandwiches!), plus your choice of 4 sides (like Greek-style green beans and pastitsio!) and your choice of pie. Order here by November 22 for pickup on November 25.
 
L'Auberge Chez Francois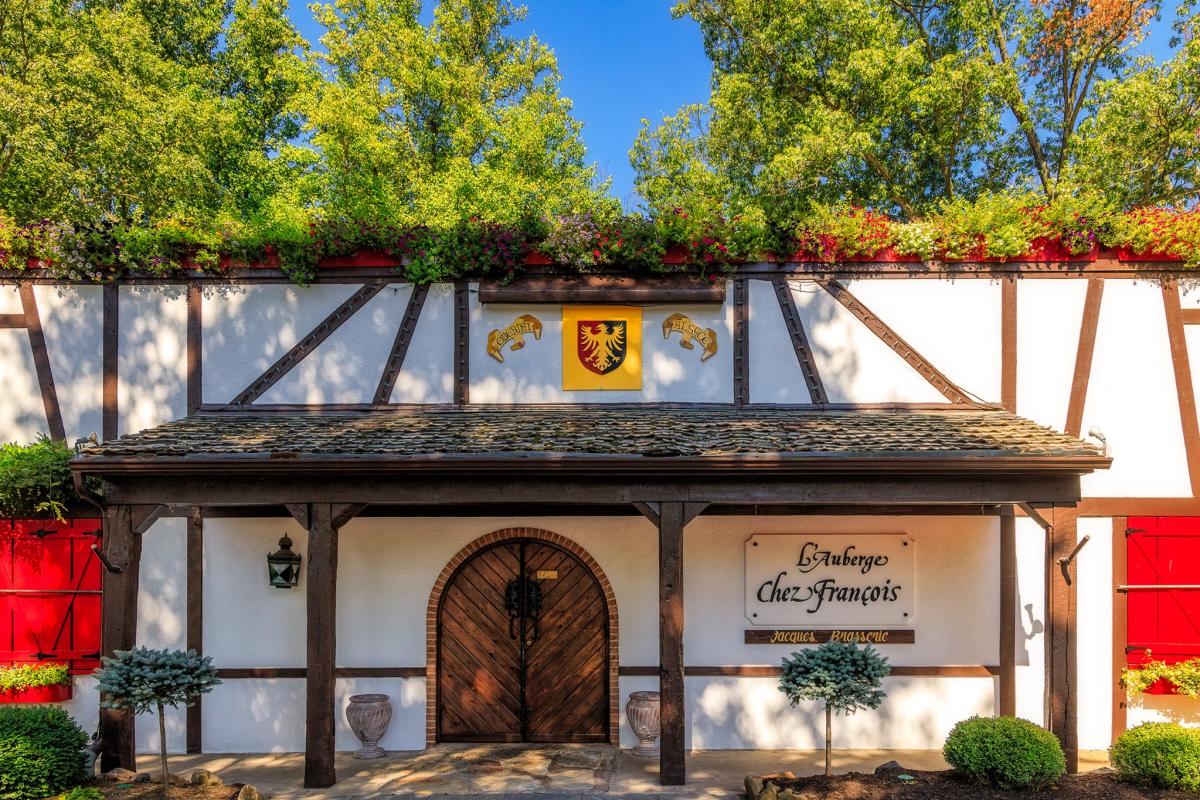 For a truly gourmet and special experience, and for the first time ever, L'Auberge Chez Francois is offering a take-home Thanksgiving Celebration Experience straight from their kitchen to yours. The Chez Vous experience includes Murray's all-natural roasted bird and an abundance of their classic holiday sides from Francois Haeringer's hand-written recipe book from his homeland of Alsace. You can choose to add additional menu items, wine pairings, and even glassware, cookbooks, and other goodies! Order by November 19. If you'd rather venture out, there are limited seatings available for a 5-course Thanksgiving dinner at this destination restaurant in Great Falls. Call to reserve your spot ASAP: 703-759-3800.

Lebanese Taverna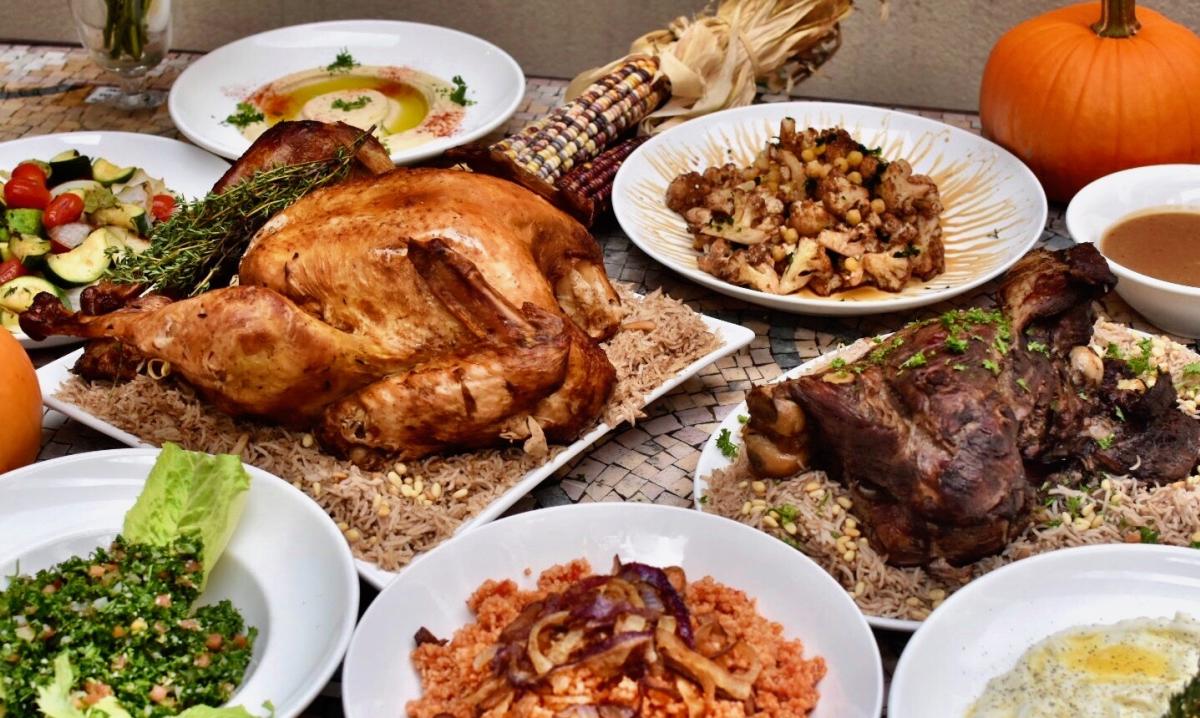 Lebanese Taverna's Thanksgiving family meals to-go feature all the makings of a traditional holiday meal, but with a home-style Lebanese twist. Mains include options like Pure Bred Lamb American lamb shoulder or leg, as well as sumac-rubbed roast turkey served with spiced rice, toasted nuts, and gravy. Sides range from roasted za'atar potatoes and arnabeet to mujadara and hommus, and desserts include baklava-crusted pumpkin cheesecake and whole knafe. Order online by November 23 for pick-up on November 25. 
Makers Union Pub for the People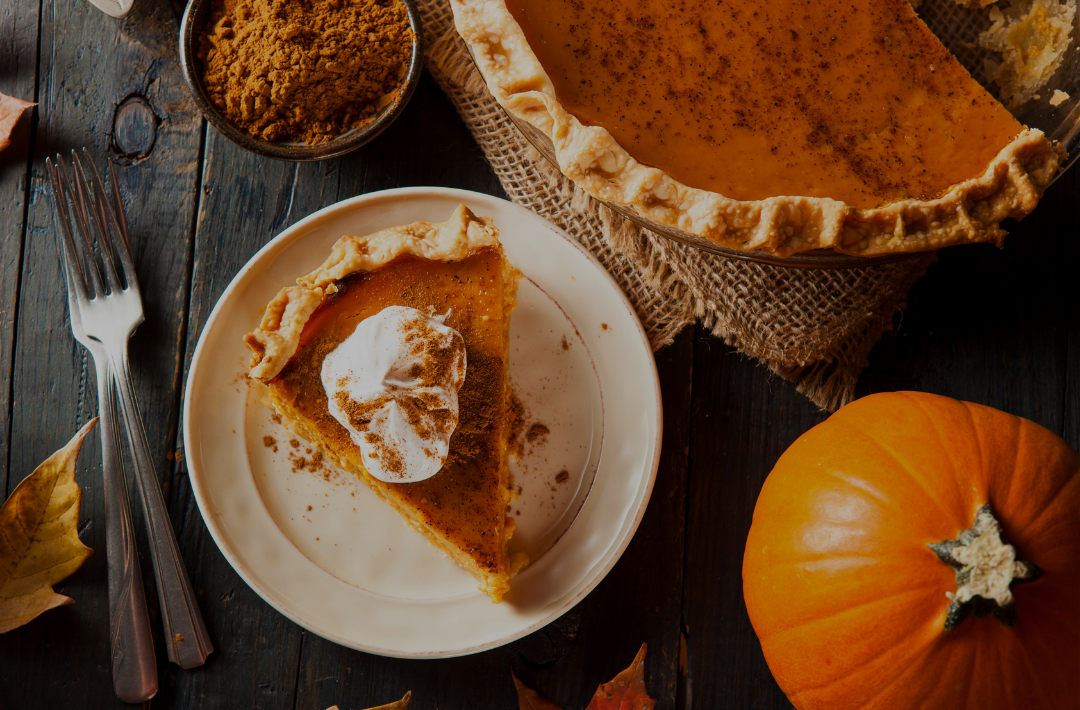 One of Reston's newest restaurants, Makers Union Pub for the People, is also offering a $99 Family Meal featuring turkey, red wine-shallot gravy, cranberry-orange sauce, and some tasty sides like butternut squash & apple soup, honey roasted carrots, and corn bread stuffing! Order by November 22 for pickup on November 25 or 26.
Mount Vernon Inn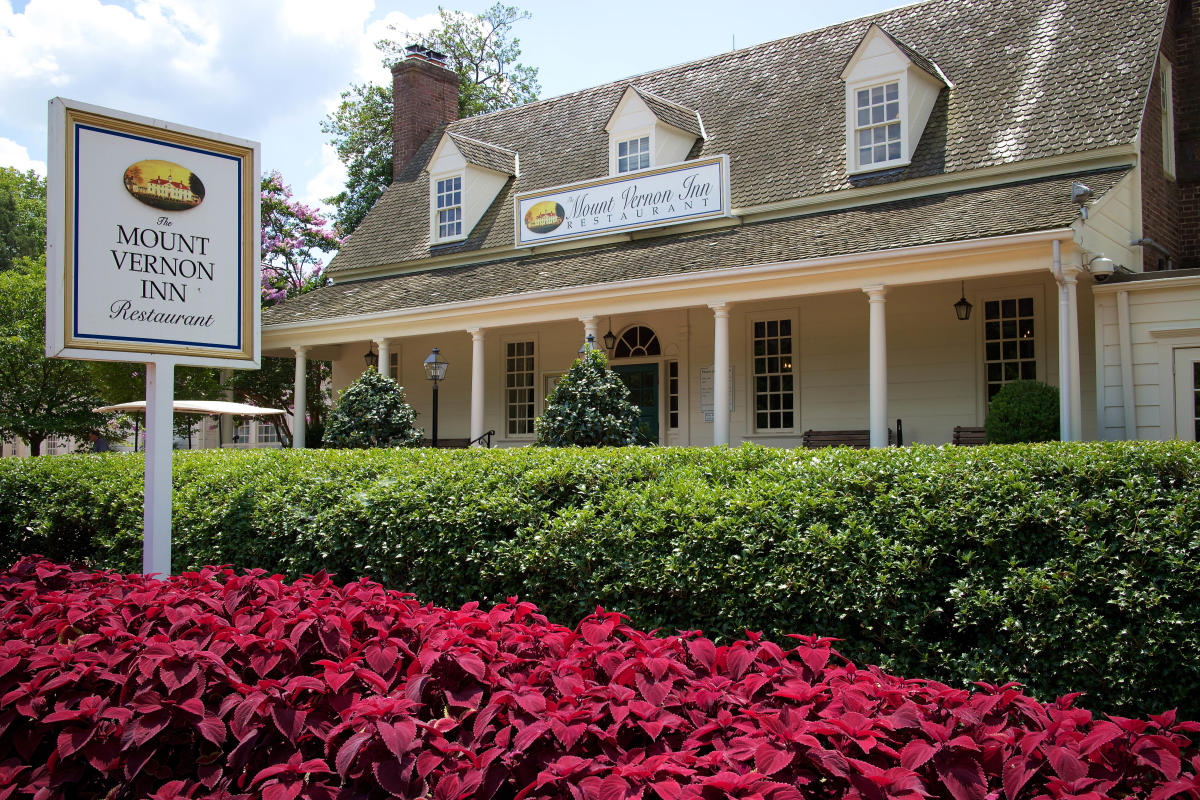 Bring home a Thanksgiving spread that would make George Washington proud! The Mount Vernon Inn is offering full menu options for two, for 4-6, and for 8-10 people that includes whole brined turkeys, cornbread salad, candied sweet potato mash, roasted green beans and cranberries with almonds, dessert and more! Order by 4pm on November 22 and pickup curbside November 25.

Not Your Average Joe's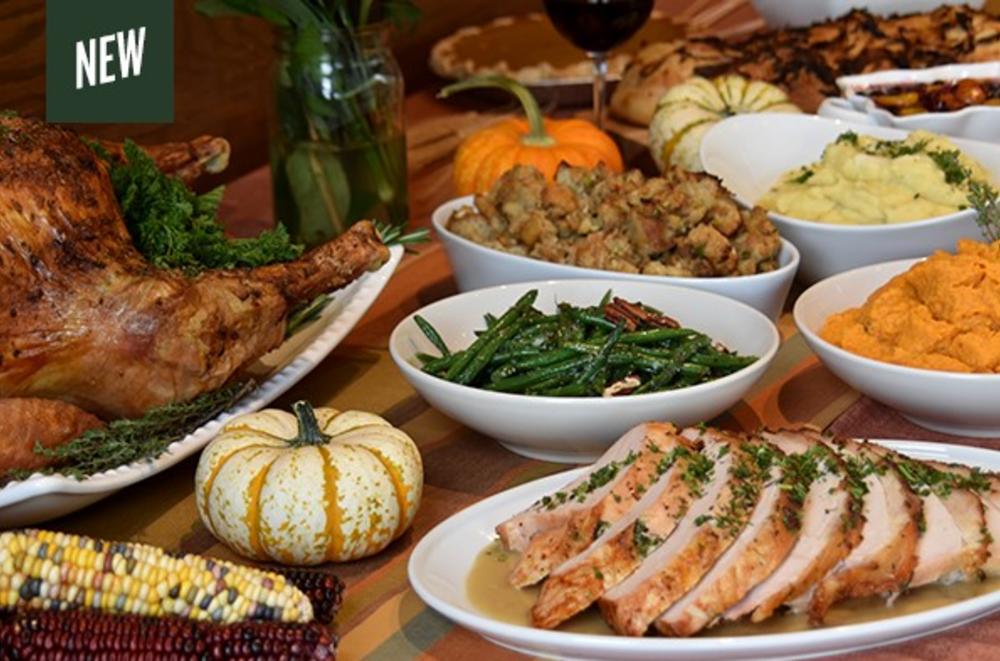 Take the stress out of the season and enjoy a whole new holiday tradition with Not Your Average Joe's in Reston. Bring home a fresh and, most importantly, fully-prepared Thanksgiving feast with all the fixings that serves up to six guests. Items include turkey, homestyle gravy, focaccia stuffing, green beans with caramelized pecans, cranberry chutney, and yes, NYAJ's famous focaccia loaf with cheesy romano-red pepper dipping sauce! Bonus - all Market Feast orders include a $10 Appreciation Card that can be redeemed from January - March 2021. Order here, at least 48 hours prior to your intended pickup time. If you'd rather dine-in, don't miss their holiday specials, including the Ultimate Holiday Turkey Sandwich, the Cranberry-Teriyaki Glazed Salmon, and a Pomegranate Apple Mule cocktail! 

Open Road Grill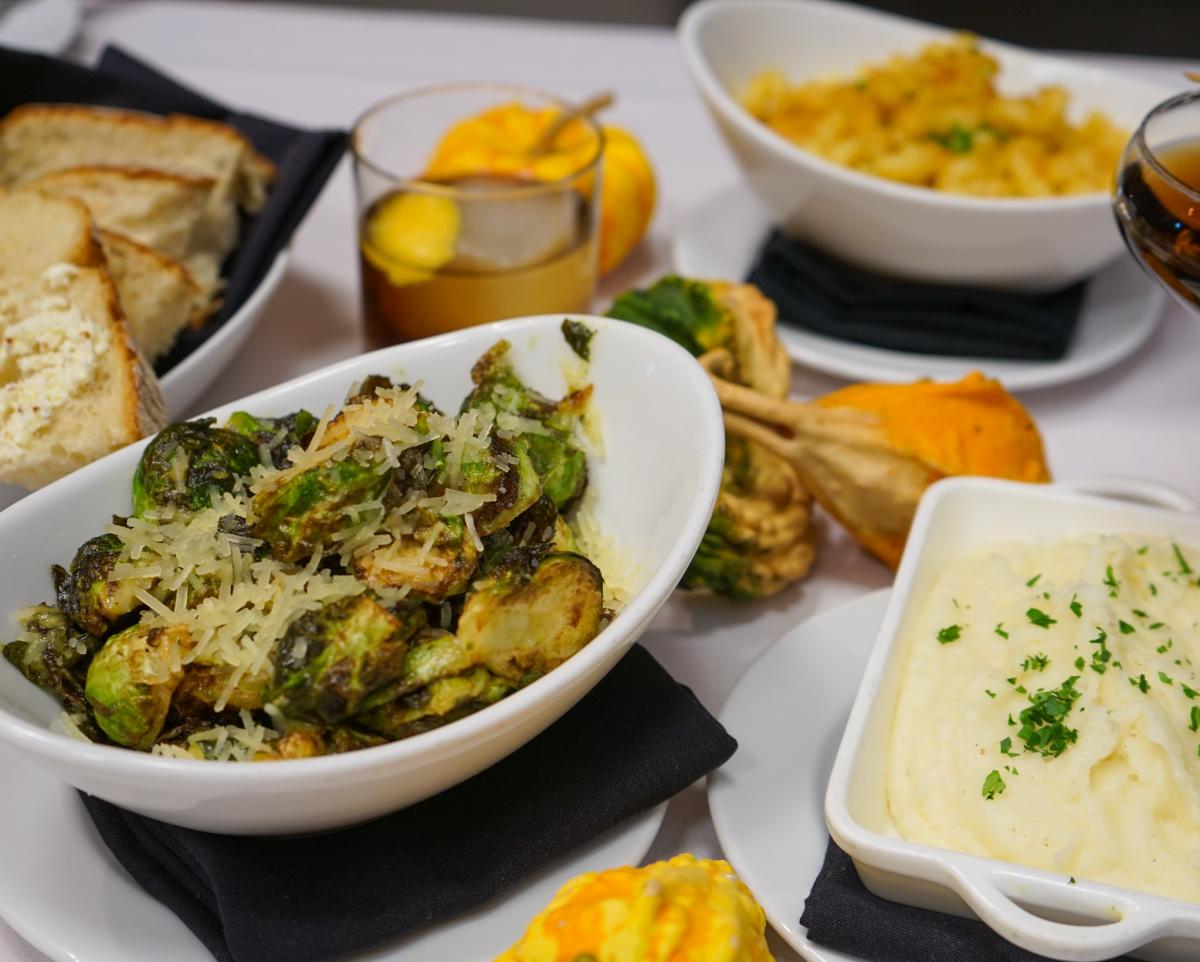 Gather around the table with a pre-made selection of yumminess from Open Road Grill, whether you choose the Roasted Turkey Breast or Beef Tenderloin with Chianti Jus or Maple Glazed Ham! Sides include Sage Stuffing, Brussels & Blue, Green Beans Amandine, among others. Add a la carte items like Asparagus or a Charcuterie Board before topping the whole thing off with a slice of Pumpkin or Pecan pie. Don't forget the wine and/or bottled cocktails! Order by November 19 for pickup on November 25.

Sheesh Grill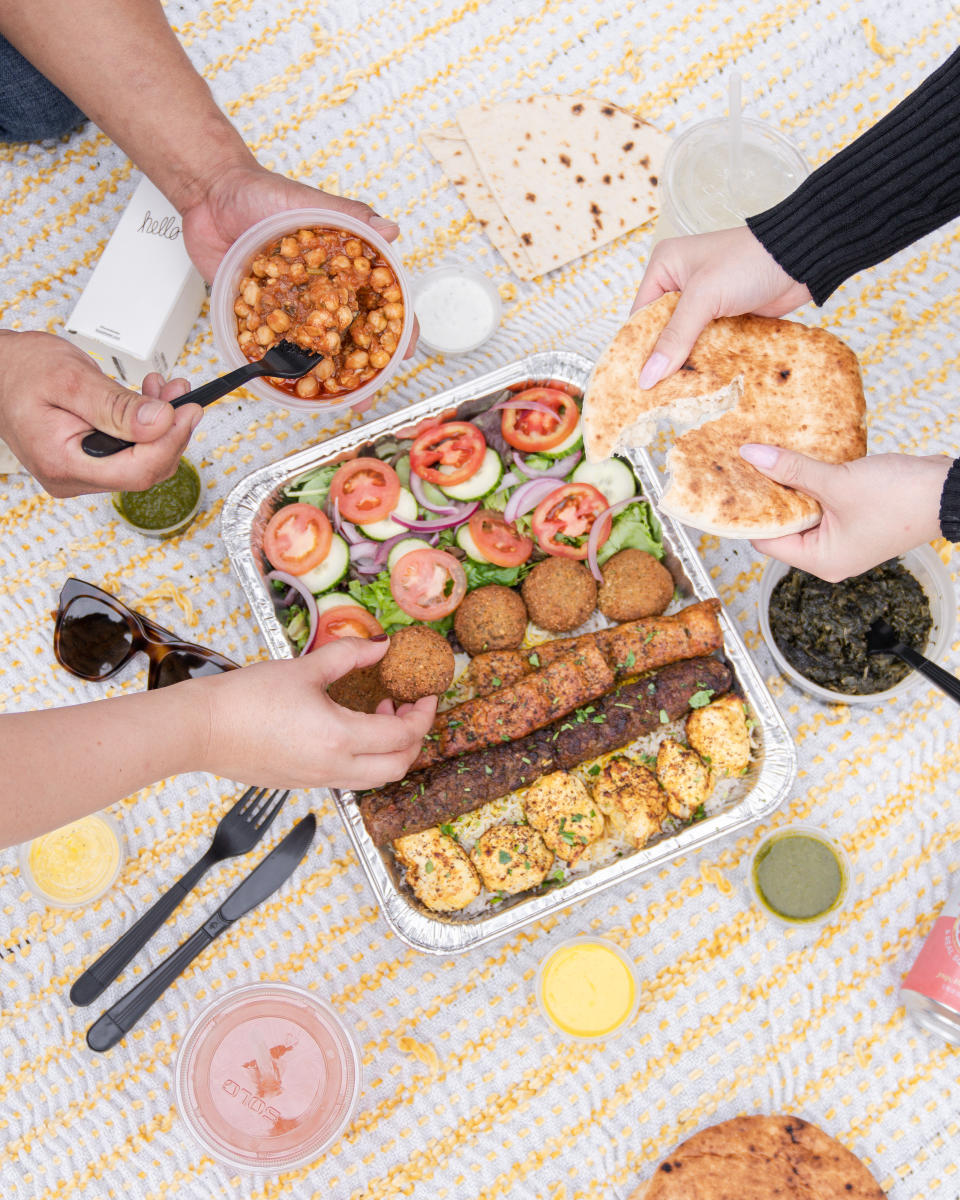 For a more casual Thanksgiving take-out option, consider the Family Meals available at Sheesh Grill (located in Chantilly and Merrifield), where you can create your own platter by choosing up to four proteins (like kabobs, shawarma, gyro, or falafel), a base of rice or salad, and a couple of sides. Start your order at sheeshgrill.com; order by November 25.
Social Burger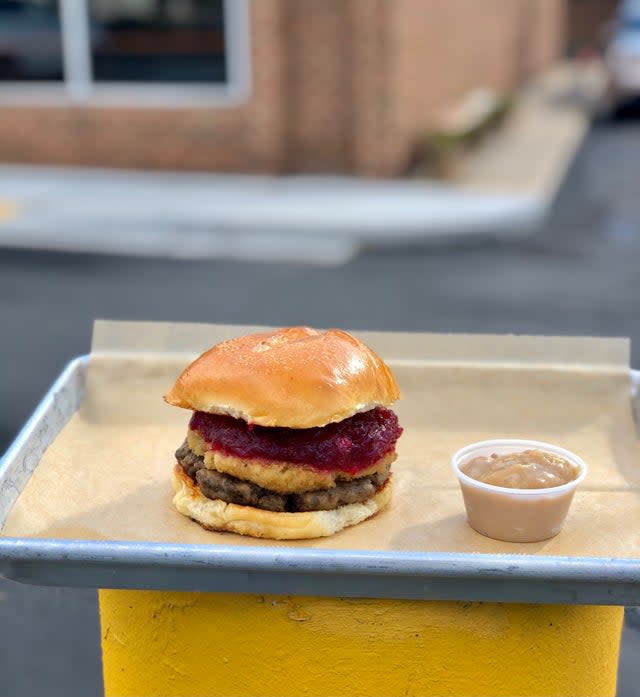 On the go this Thanksgiving holiday? Stop by Social Burger – or order ahead for delivery through UberEats and DoorDash – for their 2020 Thanksgiving Burger. A delectable 5 oz Turkey Patty, topped with traditional Bread Stuffing, your choice of Jalapeno or Orange Cranberry Sauce, and roasted garlic aioli on a potato bun – served up with a side of turkey gravy. All the Thanksgiving fixings without any of the clean-up! Order online at mysocialburger.com or call 703-364-5420.

Trummer's Restaurant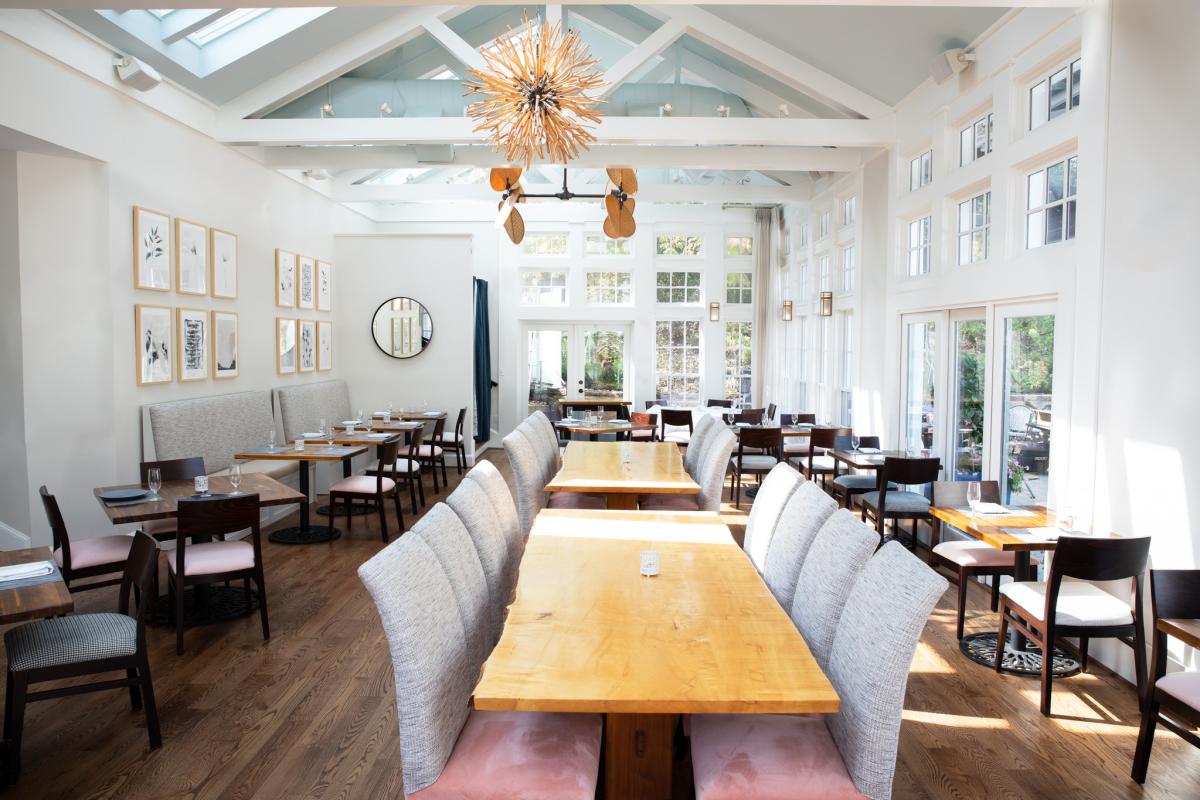 This Clifton mainstay just won Upscale Brunch of the Year at the 2020 RAMMYs, so there's no better time than now to enjoy their tried-and-true favorites. Order your Thanksgiving feast featuring Cornbread with Whipped Honey Butter, Rotisserie Heritage Turkey, baked Mac & Cheese, Brussel Sprouts with Spicy Sausage and Warm Apple Crisp by November 15. Want to dine in their newly renovated, socially distanced space? Make reservations before they're gone for a family-style meal for adults and kids!
This is just a sampling of holiday offerings from local Fairfax County restaurants. Be sure to browse the myriad of other options in Fairfax County to find alternative options. Want to burn some pre-Thanksgiving steam at a Turkey Trot or other seasonal festivities? Visit our events calendar for ideas on getting out of the house safely. There are also many family-friendly attractions you can add to your list for when the whole family is together. And since the day after Thanksgiving officially kicks off the holiday shopping season and is also the popular #OptOutside day, we've got options for shopping and hiking available for you and your loved ones too.
 
No matter how you spend this annual holiday, we hope your day is filled with love, laughter, and the best kinds of memories. Be sure to share your favorite holiday photos with us on social media using #FXVA or @VisitFairfax or tell us what you are most grateful for in the comments below.