Fairfax County has embraced the craft beer revolution over the last several years and now has eight different craft breweries, each of which offers its own unique beer styles and atmosphere.  Whether you prefer the cozy neighborhood vibe of Lake Anne Brew House in Reston, the self-service taps and island feel of Ono Brewing Company in Chantilly or anything in between, you will likely find your perfect craft beer experience in Fairfax County. 
August is Virginia Craft Beer Month and is a perfect time to kick off a celebration of our local brewers and their delicious products.  Over the course of the next several months, we will visit and profile them all, starting today with Aslin Beer Company and Caboose Brewing Company. 
Aslin Beer Company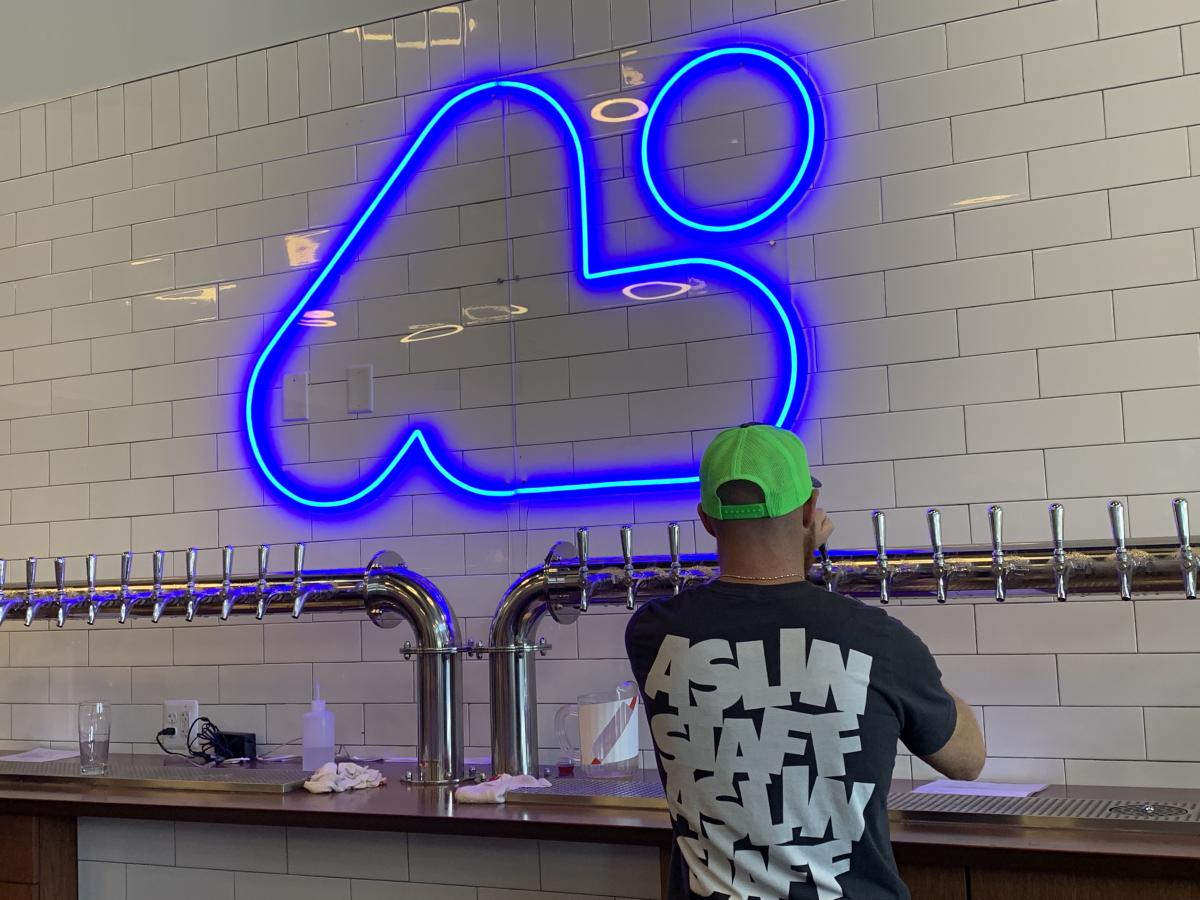 If you were to pick one brewery that exemplifies how serious – and seriously good – the craft beer scene is in Northern Virginia, that brewery might very well be Aslin Beer Company.  Aslin is celebrating its fourth anniversary on September 14, and in that relatively short time, they have rocketed to national prominence in the craft beer community with their wildly inventive lineup of hazy IPAs, kettle and wild- fermented sours, imperial stouts and other delicious offerings.  Craft beer fans in Fairfax County are very familiar with Aslin's "to-go" site in Herndon and the around-the-block lines of customers that often form there in the early mornings to buy new releases. Aslin is also hot on the secondary markets and many of their beers are sought after by customers globally.   
To learn the secrets of their success, I recently sat down with co-founder Kai Leszkowicz. Like many other breweries, Aslin was born from the simple dream of Kai and his co-founder and brother-in-law Andrew Kelley, to translate their homebrewing passion into a production brewery.  They opened in Herndon in 2015 with a conventional lineup of beers, including standard IPAs, brown ales, and other "safe" offerings that were certainly well-crafted, but not really standouts in an increasingly competitive craft beer market; in other words, Aslin lacked a compelling niche. Kai and Andrew soon made the risky and bold decision to revamp their entire line and to focus on their creative homebrew recipes.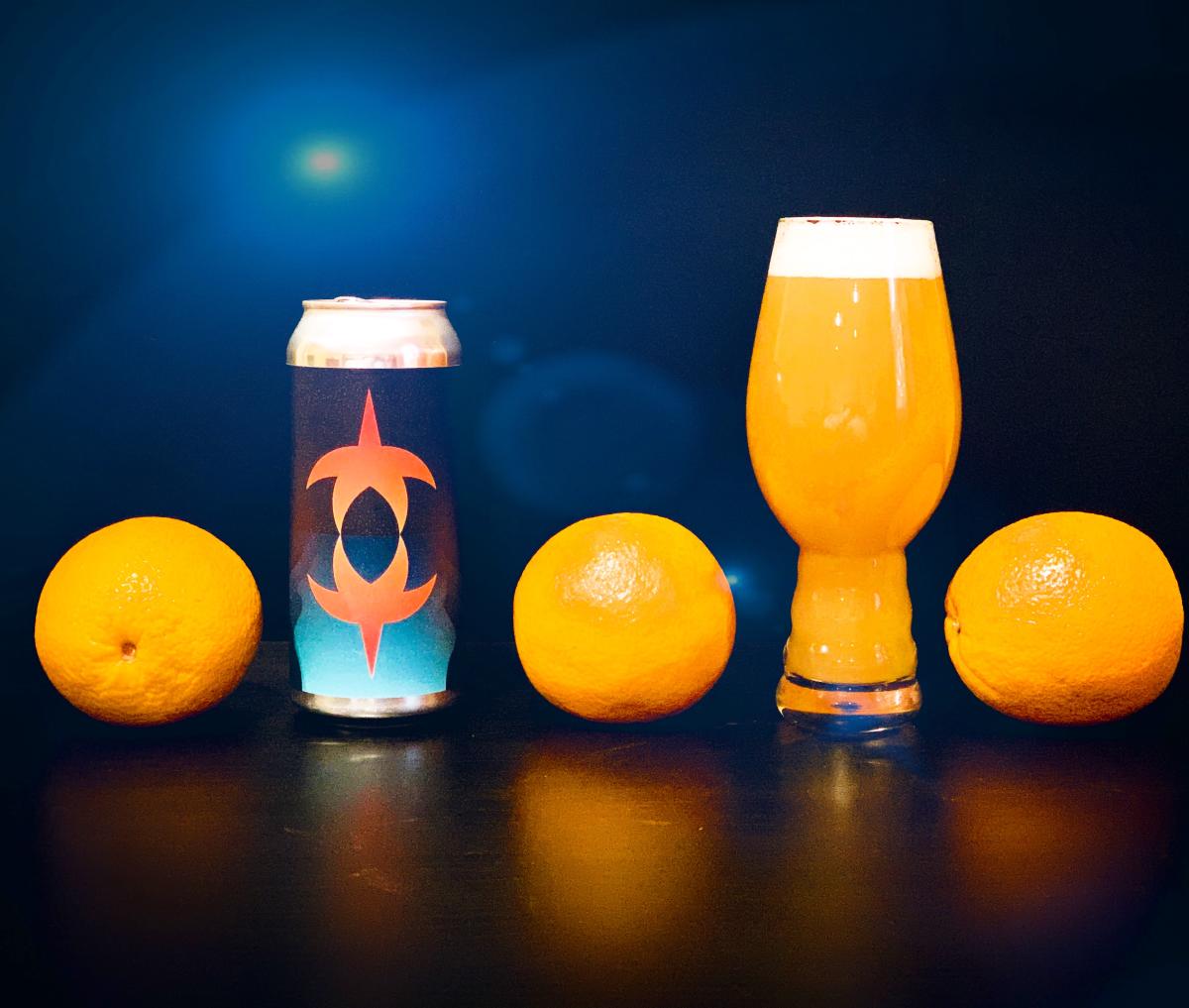 The results are in and they are staggering.  Aslin's Double Orange Starfish Hazy IPA is the #1 rated Virginia beer by Beer Advocate, and they have an incredible 10 different beers in Beer Advocate's Virginia Top 25. These are mostly New England and Hazy IPAs but Aslin also produces excellent kettle and wild-fermented sours, and highly sought-after barrel-aged bottle releases. Their brews are not necessarily "to-style" but that's the entire point; to be creative and to stand out.  Mission deliciously accomplished.
What's next for Aslin Beer Company?  Well, rejoice Fairfax County craft beer fans because Aslin is committed to their roots in the county and plans to open two different locations in Herndon sometime next year.  One will be a slightly smaller version of their highly successful new taproom in the City of Alexandria, and one will be a small decanting bar in their current production space that will focus on their rare and limited releases.
Caboose Brewing Company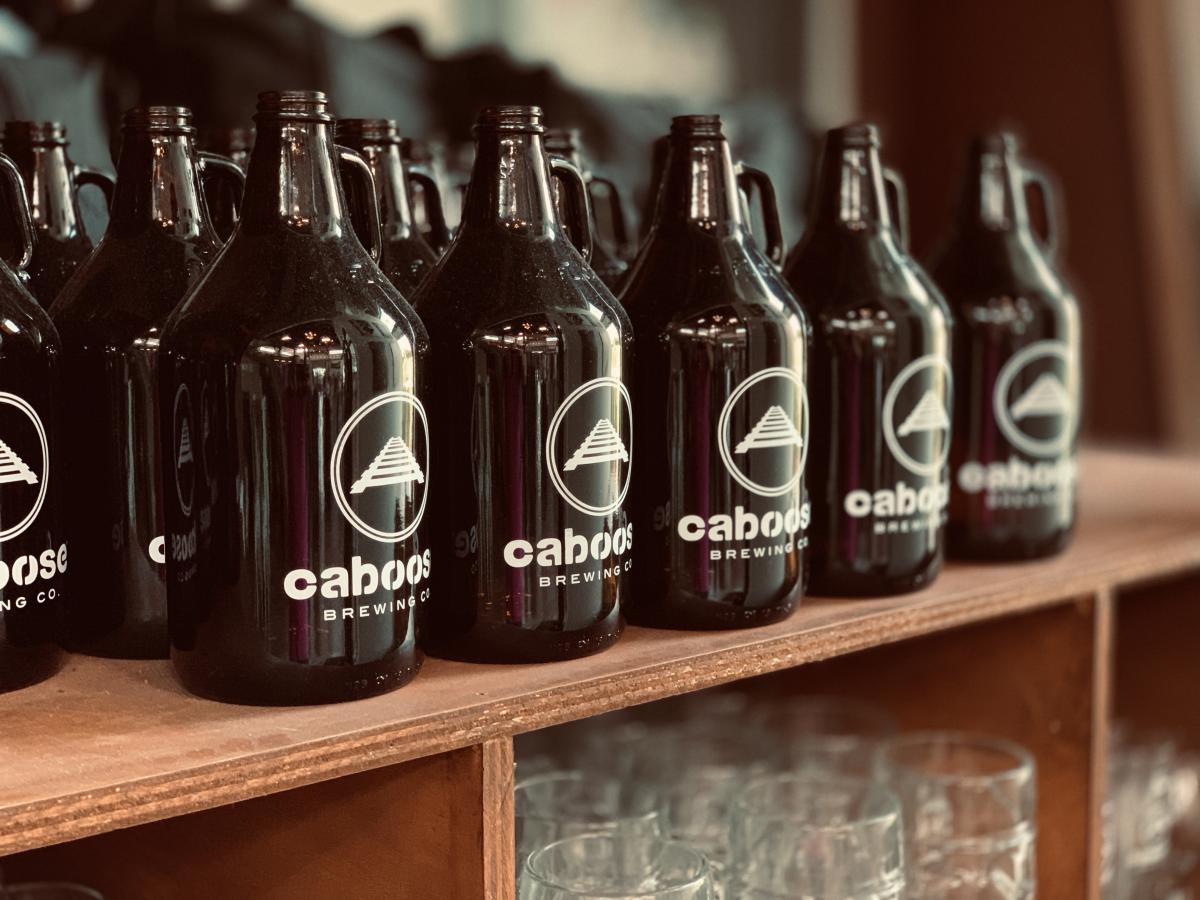 Have you ever wondered what it would be like if you combined delicious craft beer with farm-to-table gourmet food choices? Wonder no more because the fusion of these two important beverage and culinary movements is exactly what you'll find at Caboose Brewing Company!  Caboose has become a Fairfax County institution in its four short years of operation and now has two in-county locations; the original Caboose Tavern along the W&OD Trail in Vienna and the new Caboose Commons in Merrifield's Mosaic District.  I met up with Caboose's Digital Marketing Manager Leora Kahn to learn more about Caboose and the secrets to their success. 
Leora describes Caboose as a family-run brewery with an intense community focus.  The founding McLaughlin and Greer families' vision was to open a place with a neighborhood and family-oriented atmosphere.  Catering to an active customer base was also part of the vision, which drove their decision to open Caboose Tavern immediately adjacent to the regional W&OD biking trail near mile marker 12. Food options are farm-to-table gourmet and are absolutely delicious; menu items include Carolina trout, roasted chicken quarters and fried green tomato sandwiches.
Caboose Commons opened in September of 2018 adjacent to Merrifield's Mosaic District and has a fun and eclectic industrial coffee house vibe.  Food options are more casual but still high quality, described by Leora as "pub friendly with a Caboose twist." Commons also opens early each day, featuring breakfast and a full coffee and pastry bar. Indoor and outdoor seating is plentiful, and pets are welcome on the patio.


Both locations feature the same beer lineup which is very well-crafted and accessible for all kinds of beer fans.  Customer favorites include their Fog IPA (a trendy and tasty hazy NEIPA style offering), their Citra Session IPA (a delicious option for the hot summer months), and their very appropriately named Vienna, VA Lager (a crisp and well-balanced Vienna style lager). Other solid brews include the Raspberry Lokaal Blonde Ale and their new Blackberry Gose.
Excitement abounds at Caboose Brewing Company, no matter which location you visit! Visit each Friday for limited release casks of custom-brewed beer and keep tabs on new releases like the upcoming Hop Theory 35 (orange creamsicle IPA) and Key Lime Gose (their 300th brew!). Don't miss their Oktoberfest Birthday Bash on September 21 at Caboose Commons!   At Caboose Brewing Company, there is something for everyone and everyone is welcome.  So grab a pint and stay awhile. 
Stay tuned for upcoming profiles on more of Fairfax County's breweries. Can't wait that long? Visit FXVA.com/beer for more information, including how to pick up your official Fairfax County Brewery Field Guide. Cheers!
 
*This is Part 1 in a series highlighting the Fairfax County Craft Brew scene; copy and photos provided by guest blogger Brian Hennighausen of Brewscapes.org.*