Summer 2020 might look a little bit different than past summers, but that doesn't have to mean a lack of fun. Fairfax County is home to a rich array of outdoor adventures and historic sites that the whole family will enjoy. To get you started, we've pulled together a couple of ways you can get out and enjoy the sunshine while maintaining your social distance this summer. (Note: It's always a good idea to check with each site before heading out to ensure operating hours/procedures haven't changed.)
 
Get active in the great outdoors
Rent kayaks to explore the lakes, bays, and waterways of Fairfax County, from the scenic eagle-watching opportunities at Mason Neck State Park to the serene lakefront parks at Burke Lake or Lake Fairfax to the sunset-watching treks available at regional park favorites like Pohick Bay and Fountainhead. Support local bicycle businesses while picking up a coffee or juice before hitting the bike trails. A couple of great ones to start with that are located directly off the Washington & Old Dominion Trail (a 45-mile paved stretch through three counties) include Green Lizard Cycling in Herndon and The Bike Lane in Reston. Soar through the forests at Go Ape! Zip Line & Treetop Adventure on one of the four courses offered, both for adults and youth! Plan ahead for a volunteer day at Arcadia Farm to help build garden beds, tend to the chickens, seeding and/or weeding, and learn about farm life.
Social distance with the animals
Enjoy quality time with the farm animals (and babies!) at local favorite, Frying Pan Farm Park. The farm preserves and interprets farm life of the 1920s to 1950s, but is also home to a country store, old-time carousel, an equestrian center, and beautiful nature trails. After visiting the farm animals, head to Roer's Zoofari for more facetime with four-legged (and beyond) cuties. This local zoo is home to lemurs, zebra, kangaroo, cheetah, and more. Rather not get out of your vehicle? Book a spot on the Self-Drive Safari Tour, which gets you up close and personal with nine different species, including bison, llamas, fallow deer, and more.
Explore under-the-radar area attractions
Check out some of the under-the-radar attractions that make Fairfax County special. Colvin Run Mill is an oft-overlooked historic site (it is the sole surviving example of a 19th-century mill in the DC area) that is home to a working waterwheel, miller's house and blacksmith forge, scenic walking areas, and a general store where you can purchase cornmeal, flour, and grits that were produced on-site! Dig into the area's Civil War history with a self-guided adventure to seek out the Civil War Trails signs in the region. Learn about the life of Founding Father George Mason, the father of the Bill of Rights, at his iconic home, Gunston Hall. Archaeology and hiking opportunities are exciting add-ons to the mansion tour.
Good, old-fashioned family fun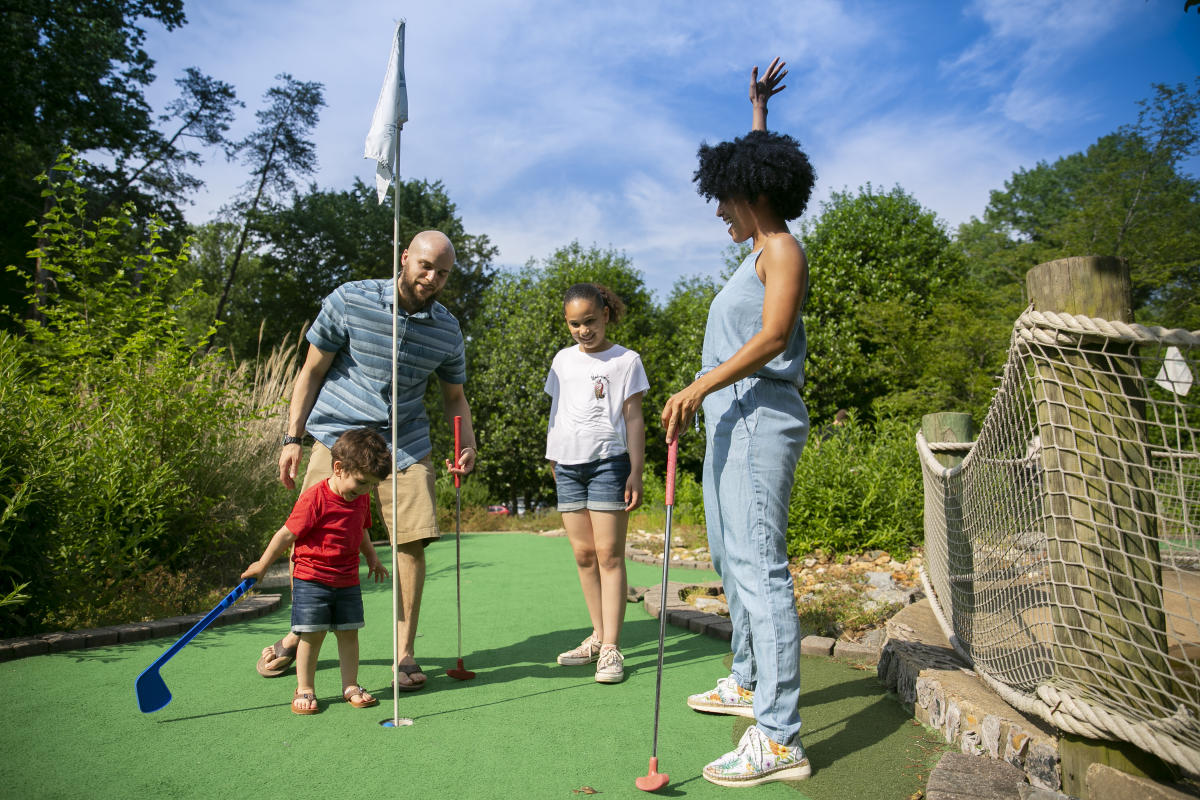 Fairfax County is home to countless parks, playgrounds, and outdoor spaces, each of which offers its own unique set of activities. Sharpen your miniature golf skills at a variety of park locations, go bird-watching at Huntley Meadows Park, enjoy the scenic overlooks at Great Falls Park, or visit one of the kid-friendly Nature Centers. Into skateboarding? Do some trick ollies at Wakefield Skate Park or Lake Fairfax. Top off your day with a visit to one of the area's unique (and in many cases, family-run) ice cream shops for a well-deserved treat!

What are you most looking forward to doing this summer? Do you have other suggestions we should add to the list? Sound off in the comments below or share your summer fun ideas with us on social media at #FXVA and @VisitFairfax.