Picnic season is officially upon us in Fairfax County! While we have plenty of award-winning restaurants for outdoor dining, there's something delightfully nostalgic about a picnic in the park - no reservation needed. Luckily, our region is brimming with plenty of large green spaces to sprawl out. So much so, that the Fairfax County Park Authority created a Picnic Locator tool to help you find picnic areas, gazebos, and canopies throughout the county.
However, beyond your typical picnic shelters, grab your blanket and your food, and head to these picturesque picnic spots in Northern Virginia.
 
Wolf Trap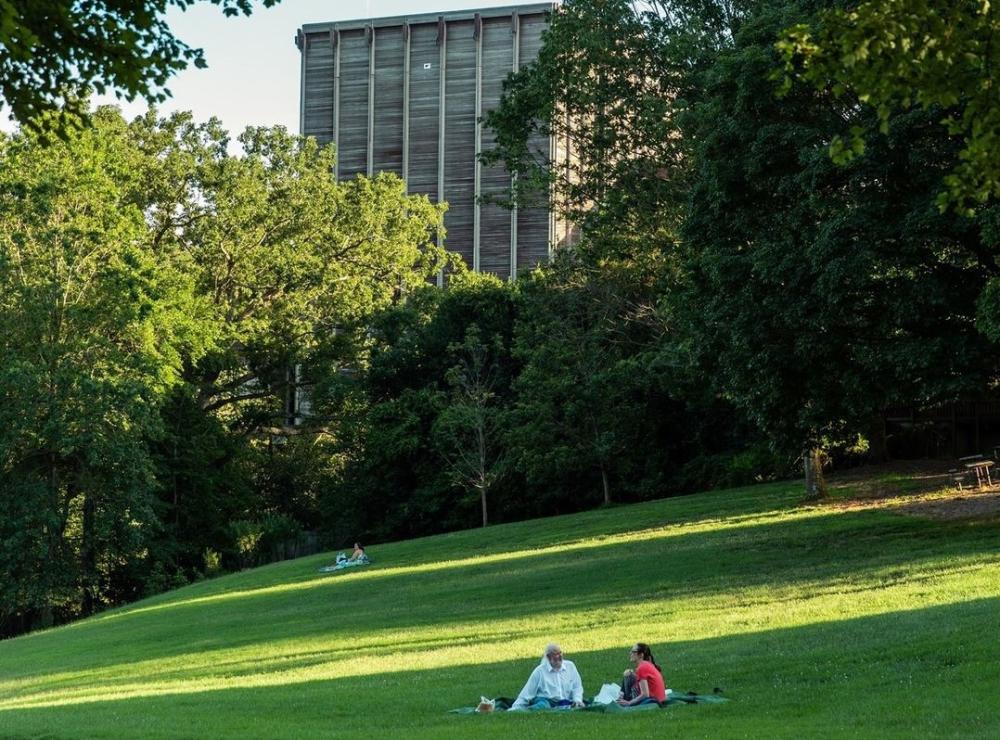 Photo courtesy of Wolf Trap
We'll take every opportunity we can to brag about the well-known concerts at Wolf Trap, America's Only National Park for the Performing Arts. However, did you know the park also has miles of hiking trails and expansive lawns to enjoy a picnic? Tables are available throughout the park, some of which are even located near Wolf Trap Run creek. Or just bring your own blanket to find the perfect spot. Guests holding tickets for a Filene Center performance are also welcome to pack a picnic and dine during the show. In fact, this one is such a gem that it was recently named as one of the Best Picnic Spots in the DC area, according to park rangers by the Washington Post.

Green Spring Gardens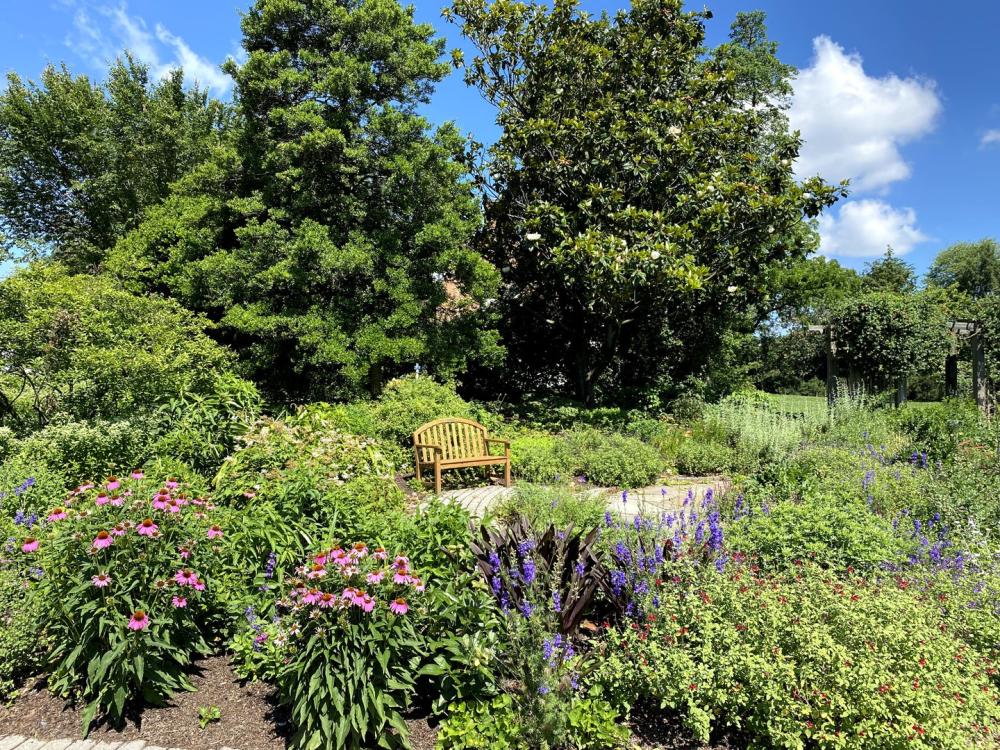 Green Spring Gardens is one of the dreamiest places in Fairfax County. Blooming flowers, wooded stream valleys, gazebos, and demonstration gardens provide visitors with fairytale-like scenes to delight the senses. Many spaces would be perfect for an afternoon picnic - whether it's behind the historic 18th-century manor house, next to the pond, or underneath a tall tree on the central lawn. Visualize your picnic at Green Springs while watching this short video.

Lake Fairfax Park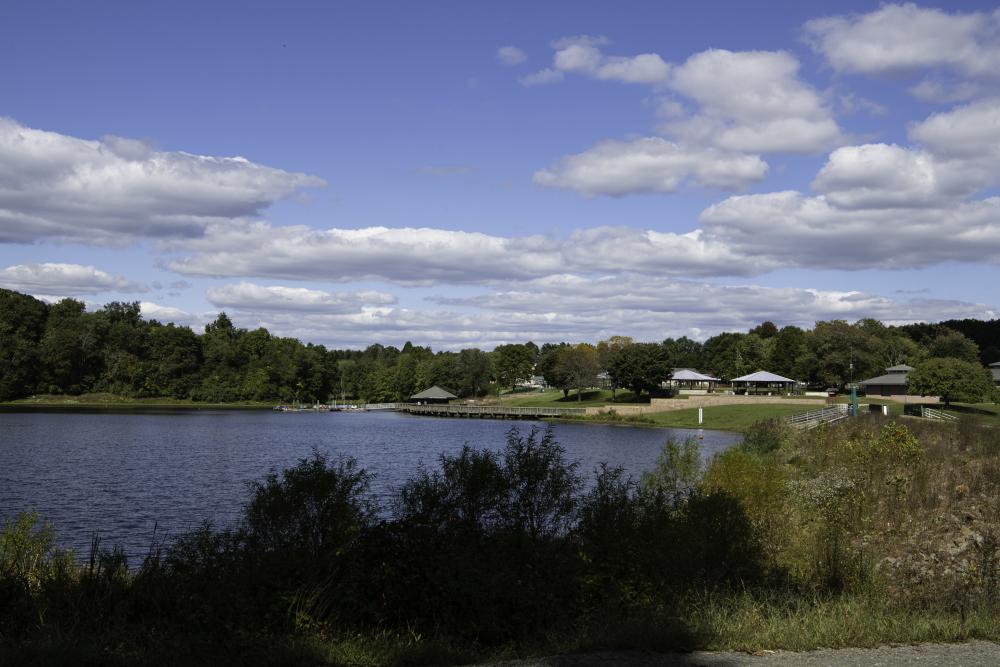 If you're looking to have an entire day of family fun, Lake Fairfax Park is the perfect place to enjoy a picnic and was another one on Washington Post's list of Best Picnic Spots in the DC area. Start the afternoon with a lakeside lunch along the edge of the 20-acre Lake Fairfax. Afterward, cool off at The Water Mine Family Swimmin' Hole - an outdoor on-site waterpark with more than an acre of slides, flumes, sprays, showers, floatables, and an interactive water playground! Aside from splash-filled adventures, the park also boasts opportunities for hiking, fishing, boating, camping, and more.

The Winery at Bull Run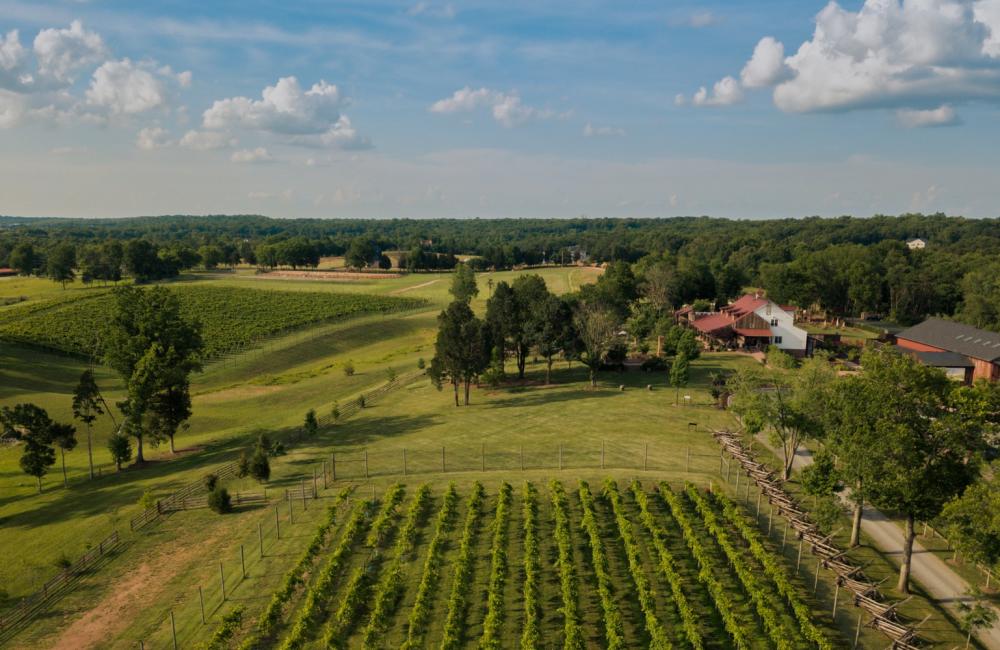 The Winery at Bull Run offers not just the perfect place to picnic and enjoy wine, but a step back in time to the 1800s where you can find rich American history and walk in the footsteps of Civil War soldiers. The winery lies on a 21-acre property adjacent to 5,000 countryside acres of the historic Manassas National Battlefield Park, providing you with a beautiful vista of preserved 19th-century farmland. While reservations are recommended for the outdoor picnic tables, the Hillwood Park front lawn is wide open to plop down your blanket for a picnic.

Paradise Springs Winery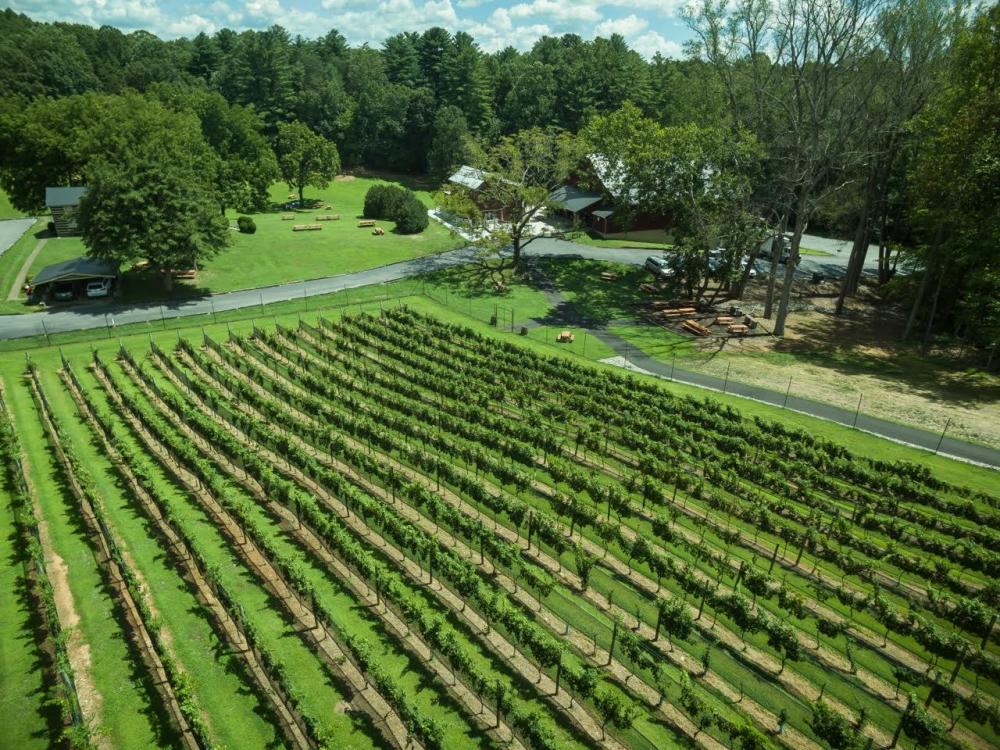 Located in the charming Clifton neighborhood near the Bull Run River, Paradise Springs Winery is another beautiful vineyard for a picture-perfect picnic. Built on land that traces back to Lord Fairfax (the county's namesake), and the first bicoastal wine brand in the United States, the winery has a rich and inspiring history. Enjoy their award-winning wine and set up camp on their spacious lawn.

Riverbend Park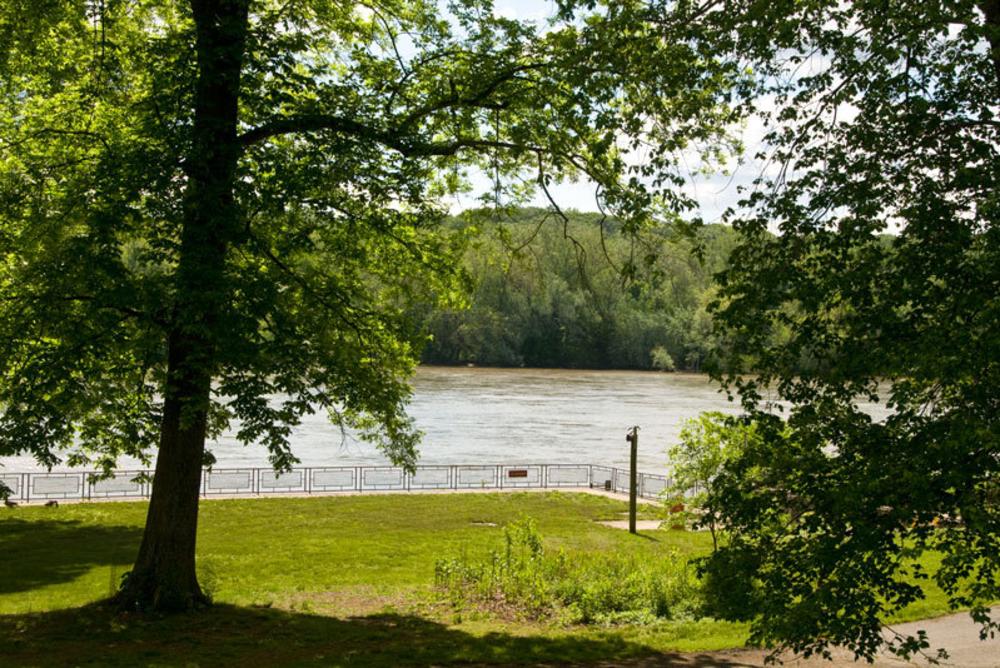 Tucked away in a remote river setting, Riverbend Park has more than 400 acres of forest, meadows and ponds and plenty of space to spread out. The park's mission to preserve the area's natural setting has created a rare combination of geology, plant life, wildlife, isolation, and beauty. For double the natural beauty, you can also hike their beautiful trails - one of which connects to Great Falls Park. Check out more about Riverbend in this quick video.

Strawberry Park in Mosaic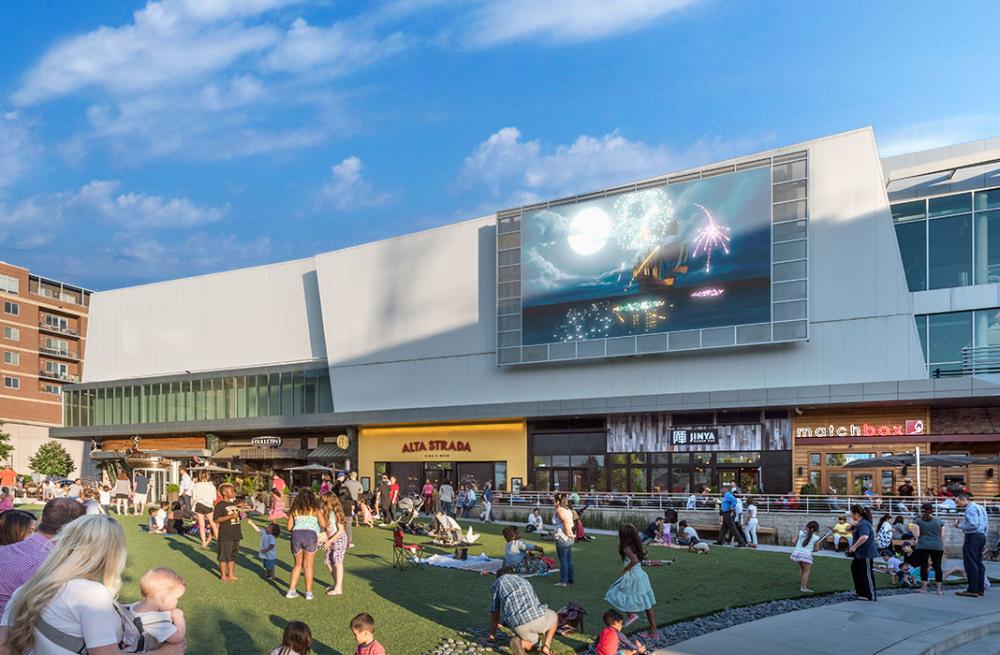 Photo courtesy Mosaic
To experience an urban escape, take your picnic over to Strawberry Park - otherwise known as the turf lawn at Mosaic. The area is the epicenter of all things fun at the plaza - with award-winning restaurants, shopping, and colorful mural art just steps away. Be sure to keep an eye on our events calendar to find out when they're showing movies on the big screen on the lawn!

Lake Accotink Park

It's hard to believe that the beltway is less than a mile away when you're sitting on the tranquil shores of Lake Accotink Park. The 493-acre park provides excellent opportunities to relax, learn, and enjoy the natural resources of both Lake Accotink and Accotink Creek. Enjoy the large green lawn next to the dam, where you can enjoy wildlife spotting and people-watching. Before you leave, unleash your inner child and take a ride on the vintage carousel for a dose of reminiscence!
 
When the weather's looking nice, pack some bites and head out to one of these great picnic spots! If you're not in the mood to put together a feast at home, support one of our local restaurants by ordering takeout. Where will you go on your outdoor adventure? Be sure to tag us using #FXVA and @VisitFairfax on social media for a chance to be featured!