Fairfax County is home to an impressive network of trails where people can hike, bike, and spend time in nature. Off-road biking enthusiasts can take advantage of an ever-expanding collection of trails, which range from kid-friendly paths to challenging single-track. Here are three county parks perfect for a day of off-road biking.
Burke Lake Park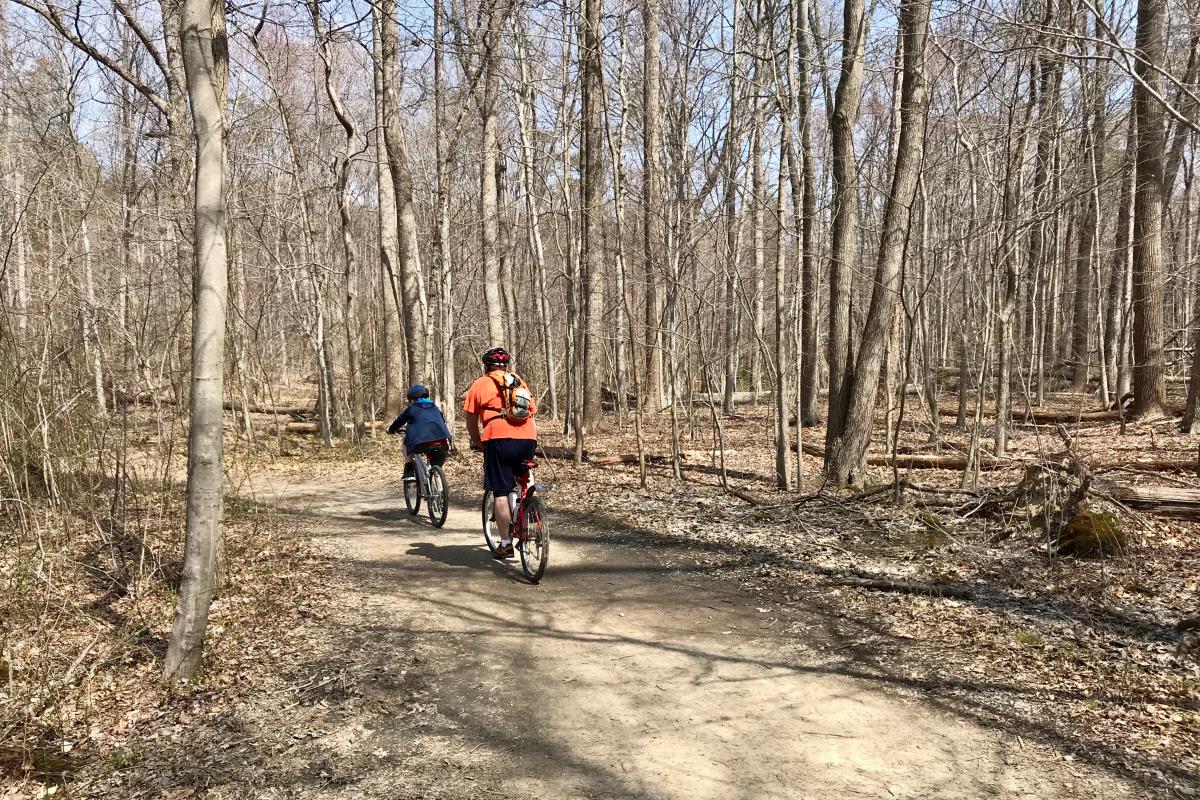 Image courtesy Julie McCool

A mostly level, 4.5-mile dirt trail makes a leisurely circuit through the woods around Burke Lake. This trail is perfect for families with children and beginning bikers. The trail is generally wide and well packed, and the surface is fairly smooth. Any hills you encounter are small and easy to navigate. Happily, there are many picnic tables and benches with nice lake views where you can take a break from your ride. Burke Lake is also popular with hikers and joggers, so use caution and share the trail.
Lake Fairfax Park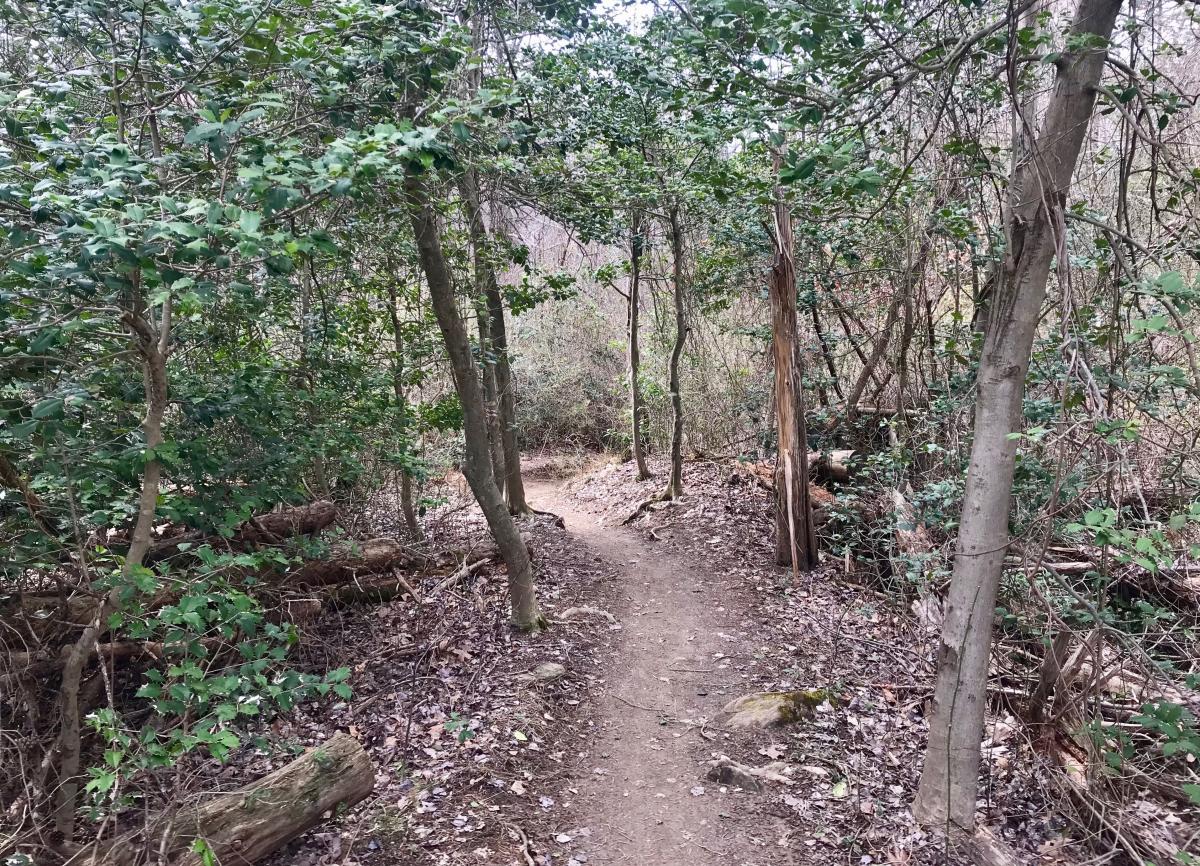 Image courtesy Julie McCool

A dedicated group of cycling fans maintains - and continues to expand - the trail network at Lake Fairfax Park. Choose from easy double-track with a few modest hills, or tackle winding single-track that includes rocks, tight turns, and steep descents. This is another shared network, so keep an eye out for hikers and joggers. Break up your ride with a stop at the lake or, in summer, a dip at the Water Mine Family Swimmin' Hole waterpark.
Fountainhead Regional Park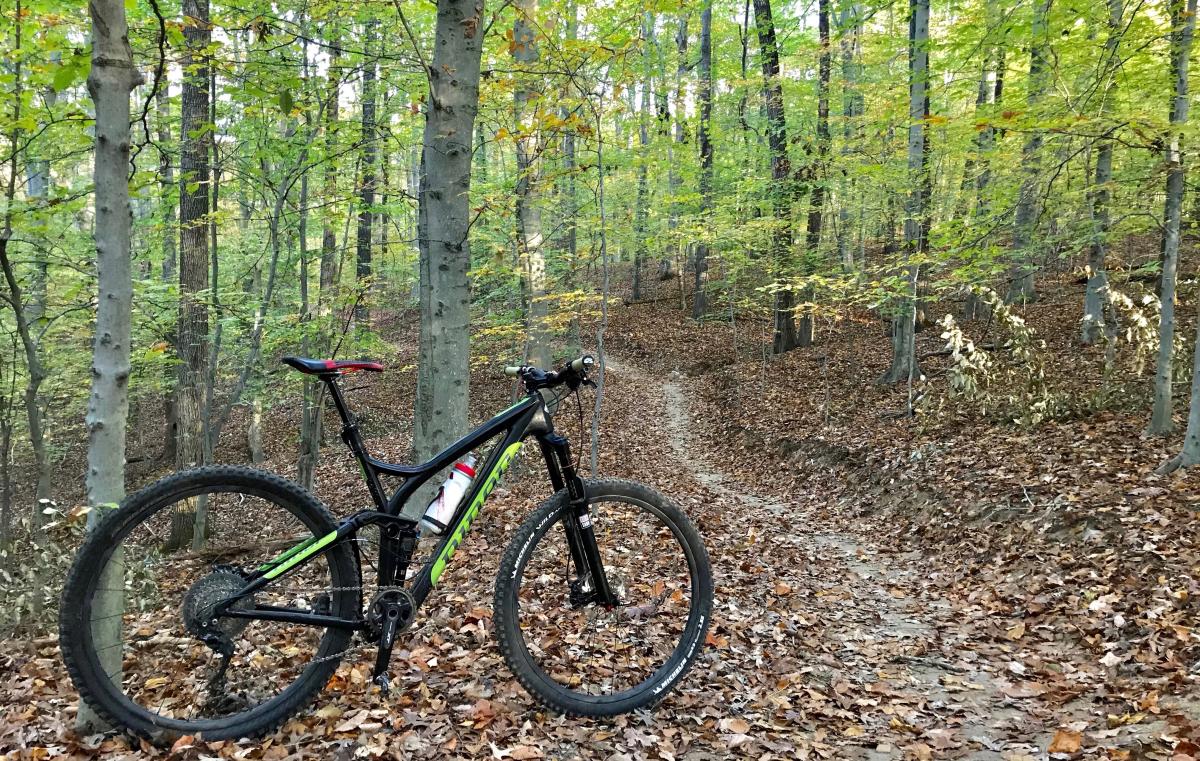 Image courtesy Stefan Hansen, via Julie McCool
Fountainhead Park is a great place to exercise and improve your mountain biking chops. There are 14 miles of trail loops with differing levels of difficulty for beginner, intermediate, and advanced bikers. Bike traffic is one way and single-use (for bikes only), so you don't have to worry about oncoming riders or sharing the trail with hikers and horses. Steep descents, rock gardens, bridges, and other technical features offer a nice challenge for even experienced mountain bikers.
Whether your goal is an easy ride with the kids or a heart-pumping challenge, Fairfax County has a bike trail for you. Find a complete guide to biking trail networks on Fun in Fairfax VA: Northern Virginia Bike Trails: Paved and Mountain Biking Fun Near DC or scroll through the biking resources on FXVA.com.
*This guest blog post was provided by Julie McCool. Check out her other great articles at FunInFairfaxVA.com.*