Spring has officially landed in Fairfax County! The birds are chirping, the blooms are bustling, and our local restaurants and bars are infusing bright fruits and flowers into their recipes! If you're on the quest for the perfect cocktail to celebrate the season, look no further. These floral and fruity beverages from our local restaurants bring all the colors of spring straight to your glass. 
 
TRIO Grill - The Floral Experience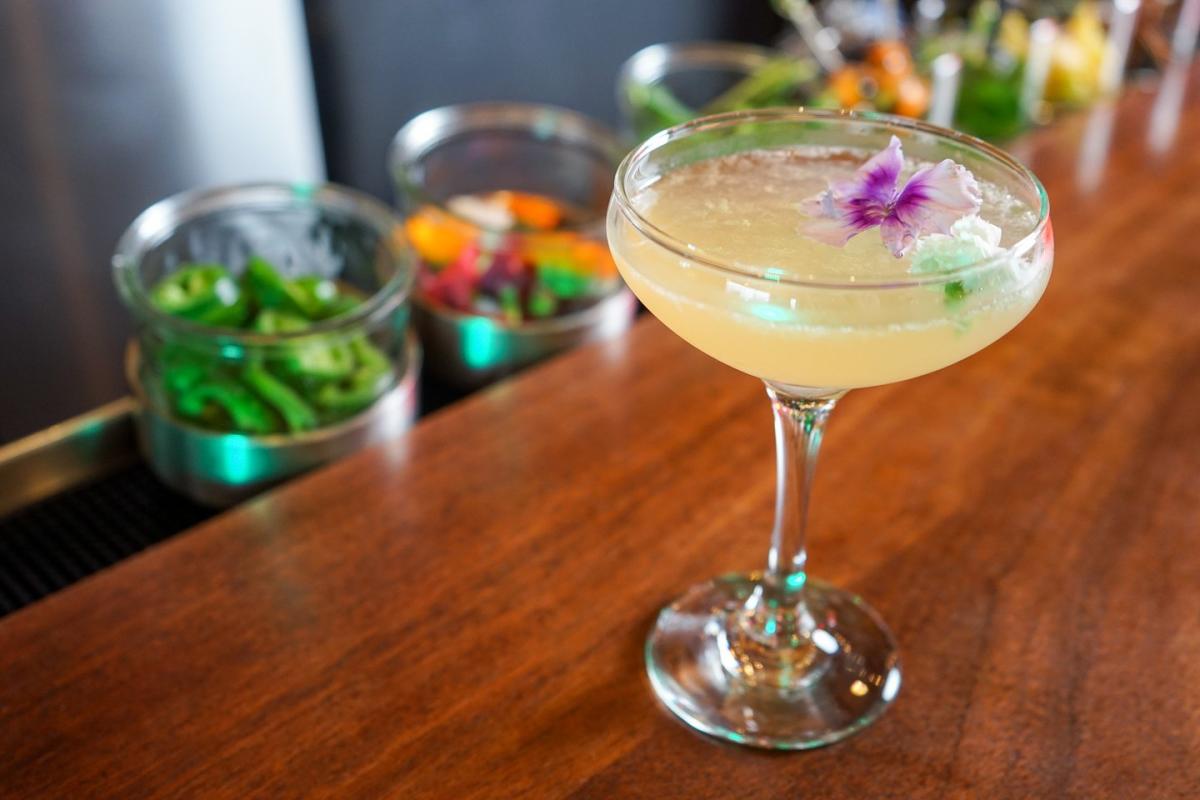 Photo courtesy TRIO Grill
This light and refreshing lavender-infused cocktail just screams spring! Head to TRIO Grill in Merrifield to try The Floral Experience - made with Tanqueray Sevilla Orange gin, lavender, peppercorn, elderflower, lime, and Angostura orange bitters. Topped with flowers, this cocktail is almost too pretty to drink.
Black Finn Ameripub - Local on the Beach and Lemon Berry Cooler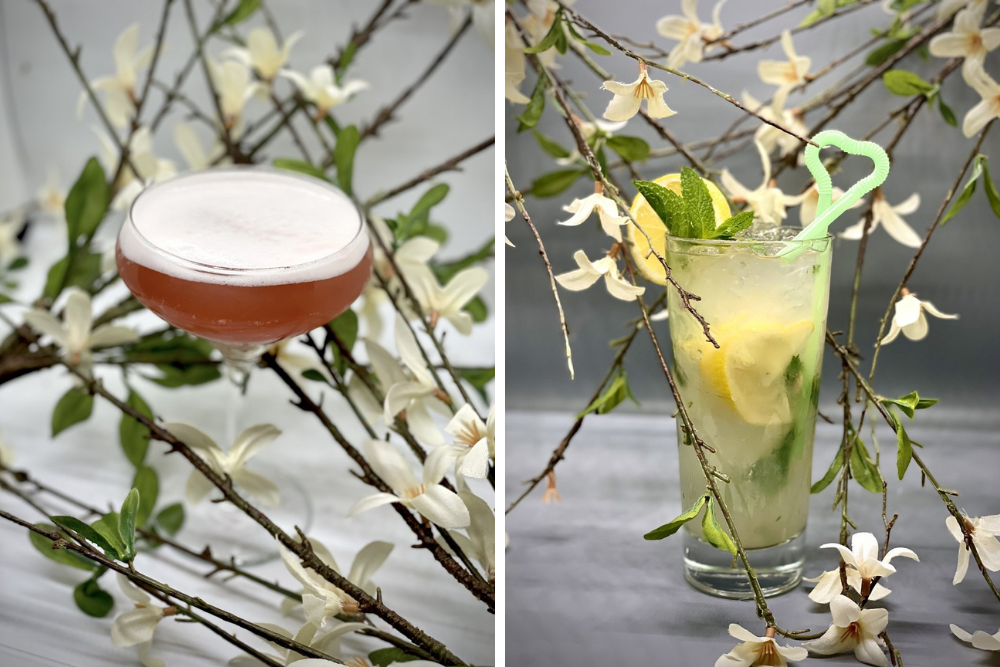 Photos courtesy Blackfinn Ameripub Merrifield | Local on the Beach (left), Lemon Berry Cooler (right) 
Take a sip of sunshine with these beautiful cocktails from Blackfinn Ameripub in Merrifield! Local on the Beach transports you to a sandy escape with fresh flavors of peach liqueur, cranberry juice, pineapple juice, and local vodka. Enjoy the perfect balance of tart and sweet with the citrus-forward Lemon Berry Cooler. The hand-crafted drink features berry vodka, mint, lemon slices, simple syrup, fresh-squeezed lemonade, and lemon-lime soda. 
North Italia - Sparkling Rosé Sangria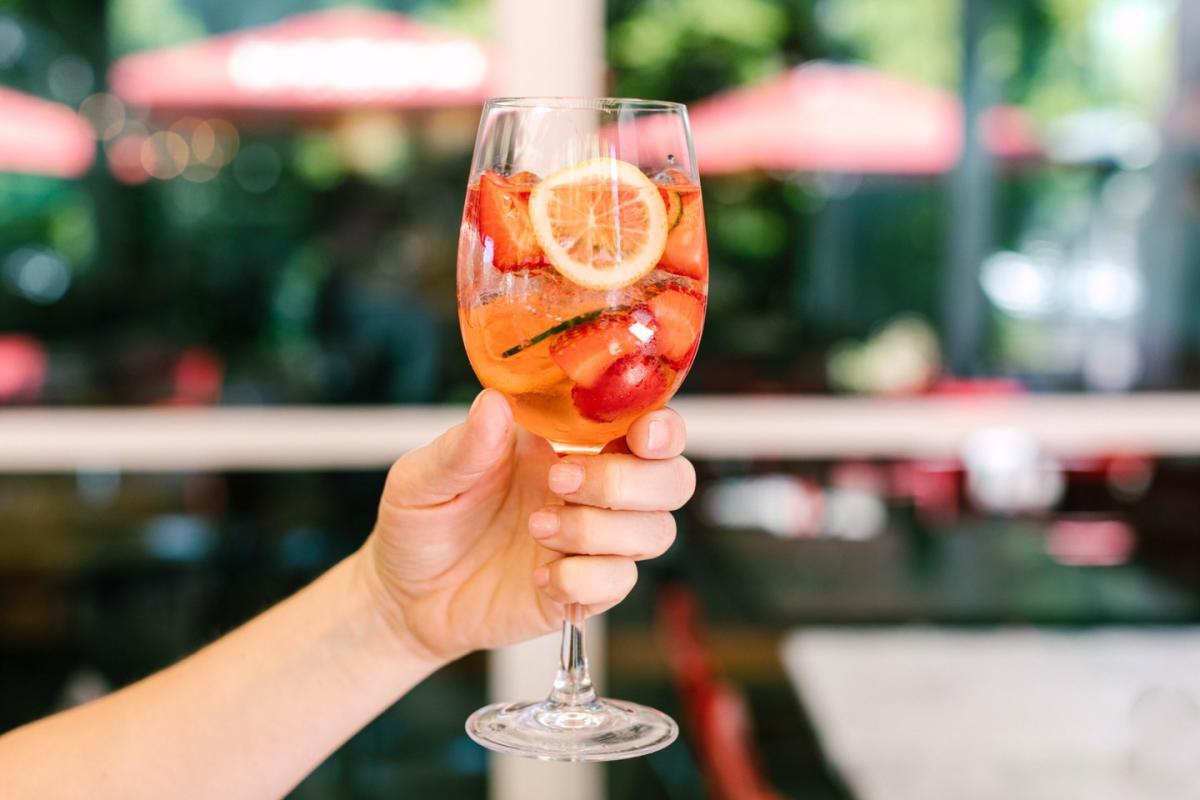 Photo courtesy North Italia
Stop and smell the rosé at North Italia in Reston and Tysons! The Sparkling Rosé Sangria is a brunch favorite, containing Cleto Chiarli Brut de Noir Rosé from Emilia-Romagna, Italy. Order by the glass, or take a pitcher - it'll last longer! 
Urbano Mosaic - Pura Vida and Prickly Pear Margarita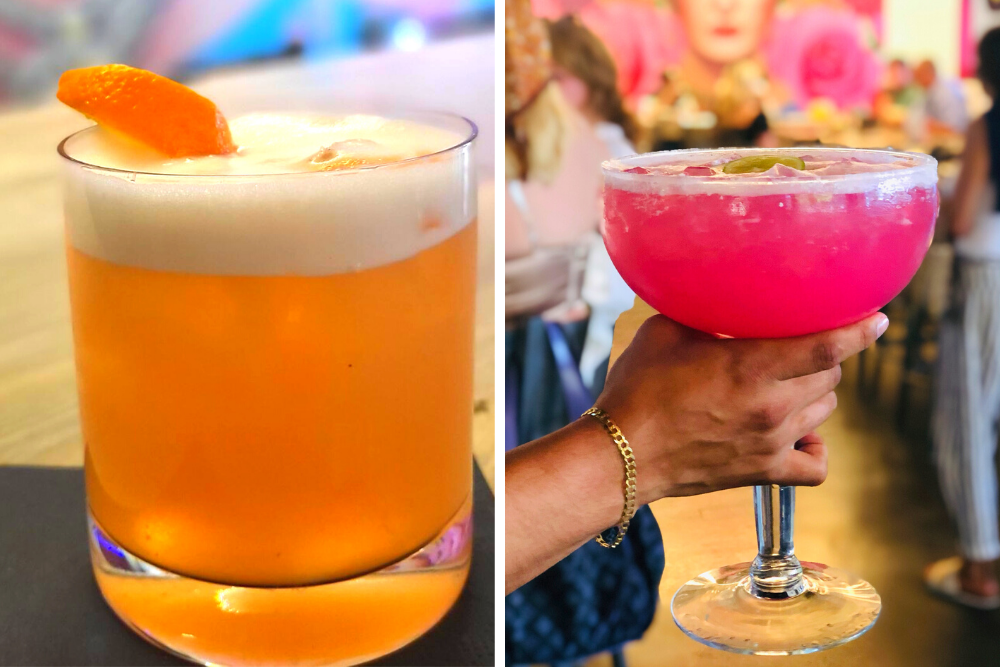 Photos courtesy Urbano Mosaic | Pura Vida (left), Prickly Pear Margarita (right)
These colorful cocktails from Urbano Mosaic are giving "vacation in a glass" vibes! If you're a fan of Mezcal's signature smoky flavor, indulge in their Pure Vida cocktail. The new addition to their menu pays homage to the "pure life" culture, featuring Mezcal, Aperol, Lime Juice, Agave, Pineapple, Egg Whites & Bitters. Spring marks new life, growth, and new beginnings - so Pura Vida is a perfectly curated cocktail to celebrate life and the new season!

If you're more into pure fruity flavors, the Prickly Pear Margarita is the pear-fect pick. This bright pink refreshing cocktail is served on the rocks and offered in three different sizes. It's a great choice to celebrate the arrival of the cherry blossoms to Fairfax County!
La Sandia Tysons - Sandia Margarita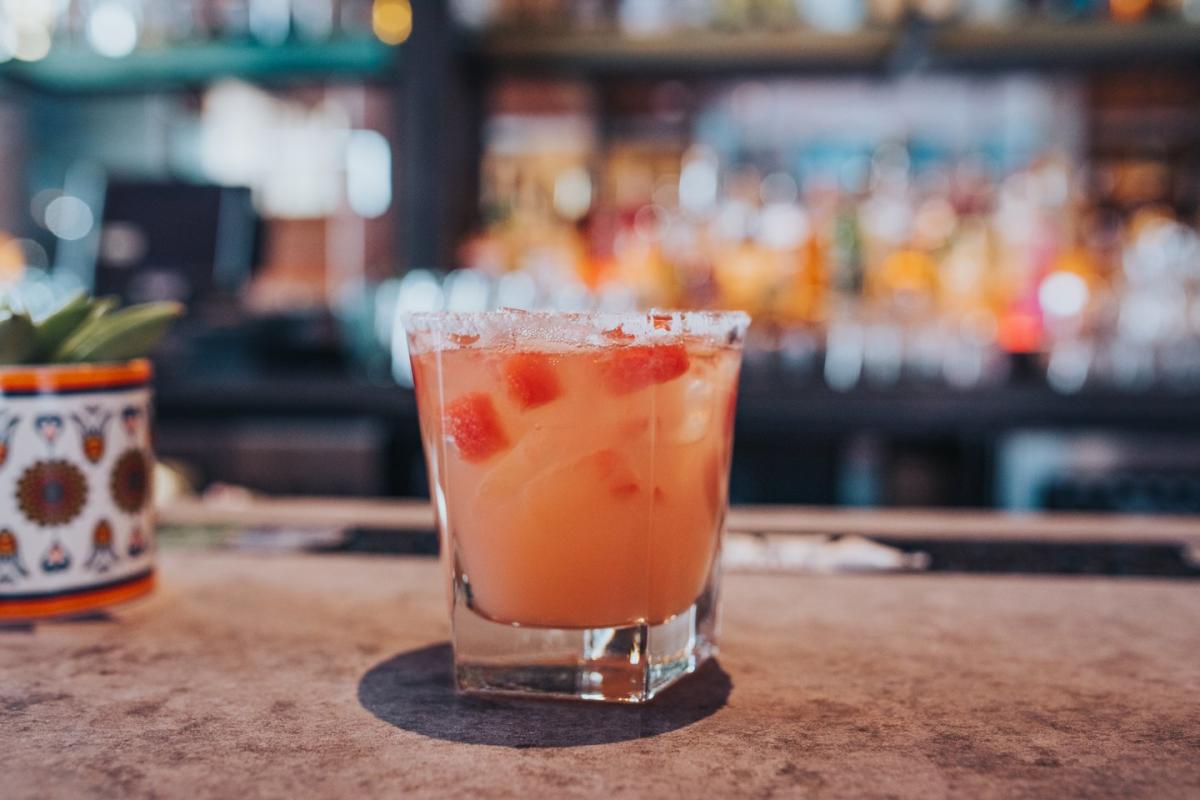 Photo courtesy La Sandia Tysons
Watermelon flavors and sunshine go hand-in-hand, and this deliciously fruity cocktail from La Sandia Mexican Kitchen and Bar doesn't disappoint. The signature Sandia Margarita is made with watermelon and cucumber-infused Blanco tequila, fresh watermelon, and lime. Plus, since it's available year-round, you can go back for more during the summer too! Bonus: Make an impact by saving the bees through April 24 at La Sandia! Choose from a variety of bee-centric food and drink specials, like the Bee-Cante cocktail made with patrón reposado, ginger-honey simple syrup and raspberry purée. All guests who order one of the specials during this time will also receive pollinator seed packets and a portion of the proceeds will be donated to the Help Save the Bees Foundation.
 
Lazy Dog Restaurant & Bar - Hibiscus Margarita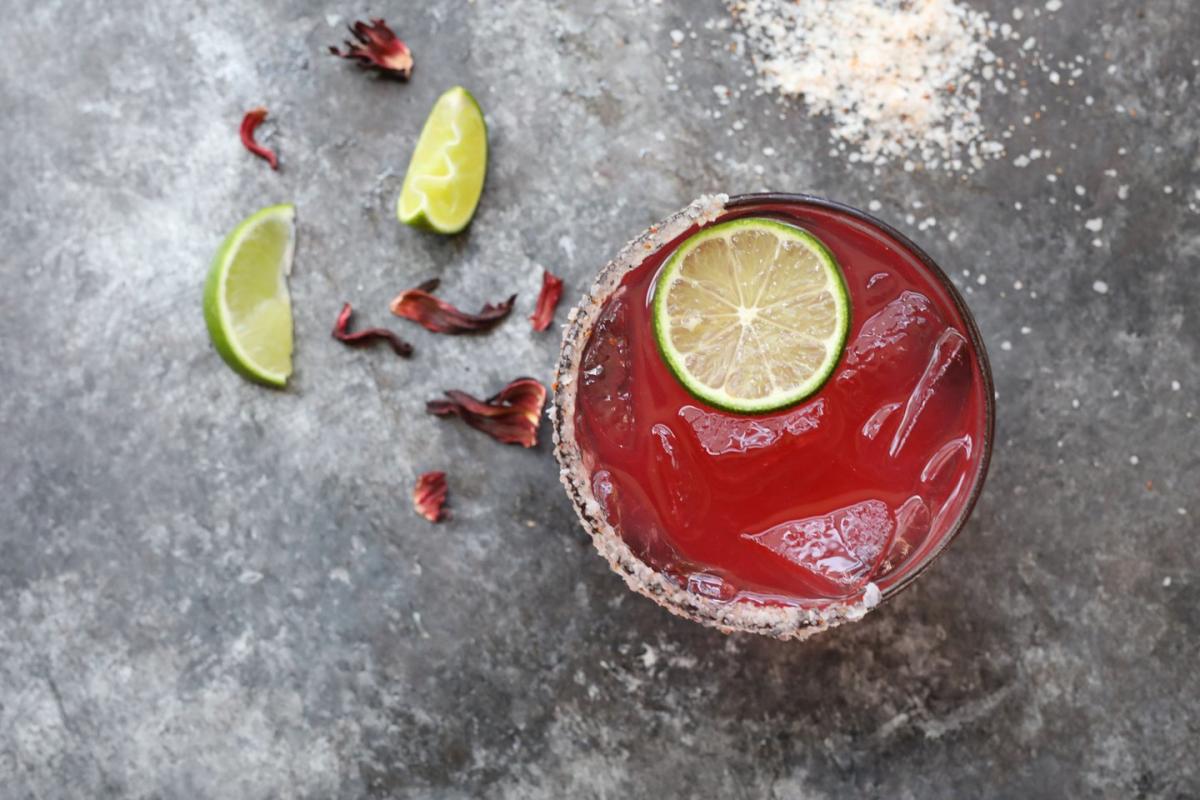 Photo courtesy Lazy Dog Restaurant & Bar
With vibrant colors and flavors, hibiscus flower cocktails never go out of style. Sip and savor this delicious Hibiscus Margarita from Lazy Dog Restaurant and Bar. The cocktail features lunazul tequila, housemade hibiscus sweet and sour, a house salt rim, and lime. Plus, you can snag this drink at a discount at the Fair Oaks Mall location during Happy Hour, from 3-6pm Monday - Friday and from 9pm - close Sunday - Thursday. 
Glory Days Grill - Berry Sangria and White Peach Sangria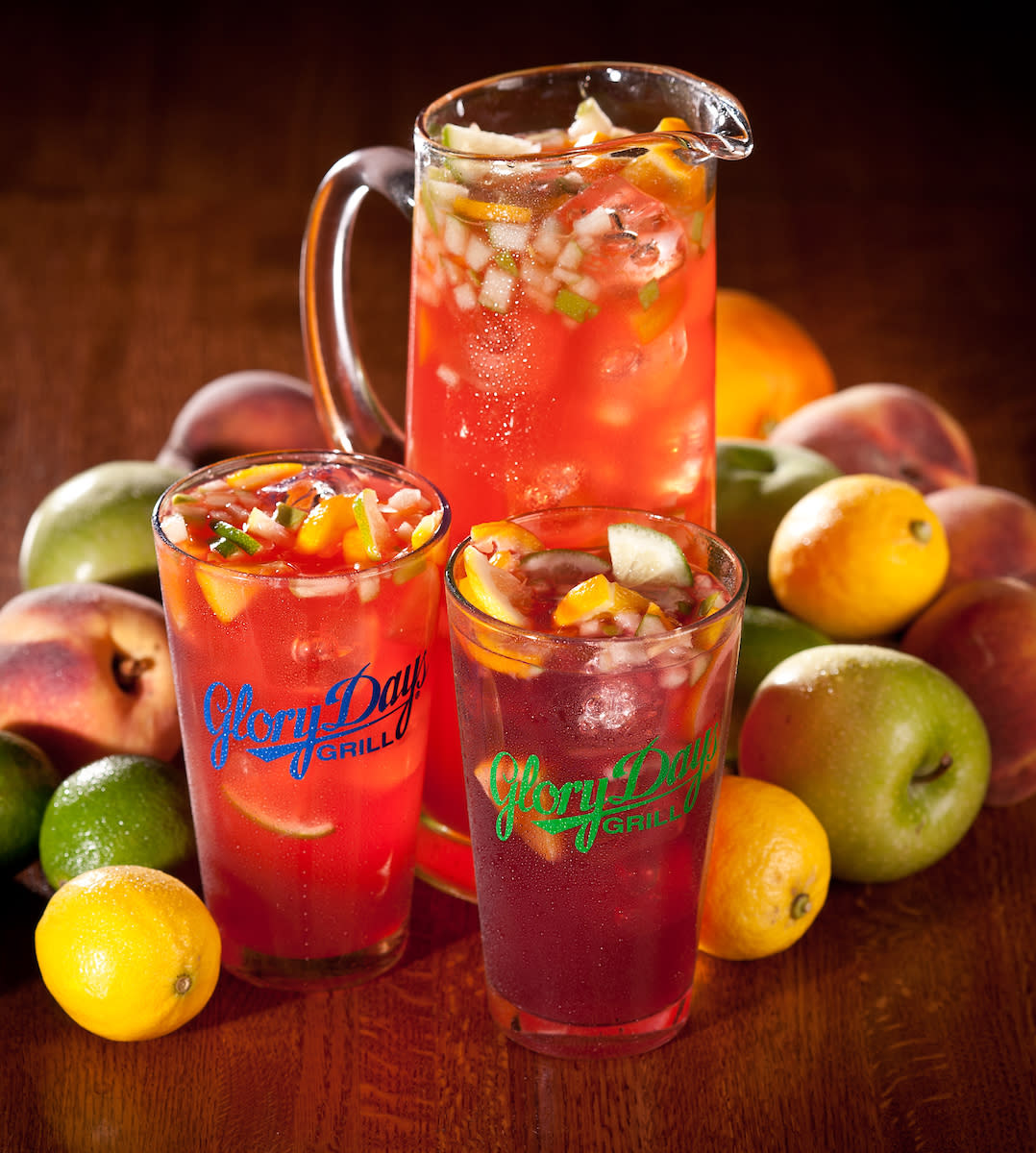 Photo courtesy Glory Days Grill
If you need more fruit in your diet, these modern twists on sangria from Glory Days are a great start! Whether you drink white or red, they've got you covered. For the red wine drinkers, the Berry Sangria infuses fresh-cut fruit with red wine, brandy, and fruit juices! For those who prefer white wine, the White Peach Sangria is a delicious take on a traditional sangria with white wine, brandy, peach schnapps, peach nectar, and fresh-cut fruit. Glory Days has several locations throughout Fairfax County, including Centreville, Fairfax/Vienna, Reston, Herndon, Burke, Lorton, and Falls Church. 
Tiki Thai Reston - Mai Tai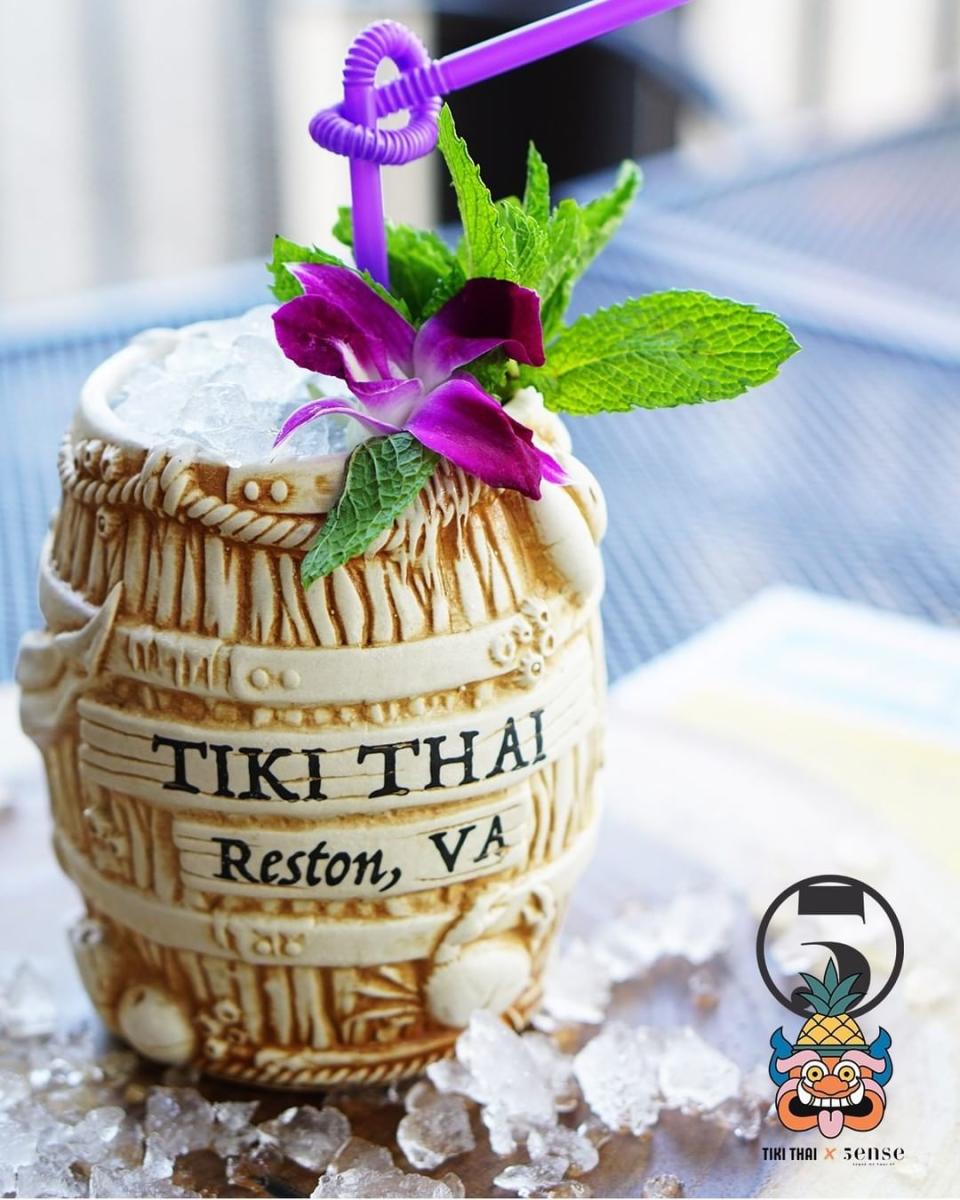 Photo courtesy Tiki Thai Reston
Tiki Thai Reston's concoctions are some of the prettiest around! Escape to their exotically-decorated Tiki Bar that takes you to a tropical oasis, and sip on a sweet Mai Tai. Take your pick from two variations offered on the menu. Mai Thai #1 features Aged Rhum Agricole, Blended Jamaican Rum, Dry Curacao, orgeat, and lime. Mai Thai #2 is composed of Blended Jamaican Rum, grapefruit, lime, honey, Dry Curacao, Falernum, and bitters. Yum!

Did your favorite spring cocktail make the list? If not, let us know in the comments below what should be added to this roundup! Or share your fave cocktail photos with us on social media using #FXVA and @VisitFairfax. For more spring activities, check out our guide to spring in Fairfax County.