It's clear (to us) that Fairfax County has a ton to offer its residents and visitors. But you don't have to always hear it from us. Fairfax County and the National Capital Region is home to so many creative, intelligent, and passionate people whose goal is to help tell the stories that this area has to offer.
Visit Fairfax talked to a couple of local experts on the things that they love to do, what has surprised them about living here, and what they would recommend to their own friends and family visiting the area. Follow our new Local Expert series to hear what they had to say.
Julie McCool
Julie McCool runs the popular Northern Virginia travel blog, Fun in Fairfax VA. She has lived in Northern Virginia for more than 30 years with her husband and fellow travel writer, Charles McCool of McCool Travel. Before she was a full-time blogger and writer, she spent many years in the technology industry working on mobile strategies, and apps and as an executive at tech companies like AOL, Lotus, and others. These days you can find Julie exploring Fairfax County and Northern Virginia, likely via trails and the great outdoors.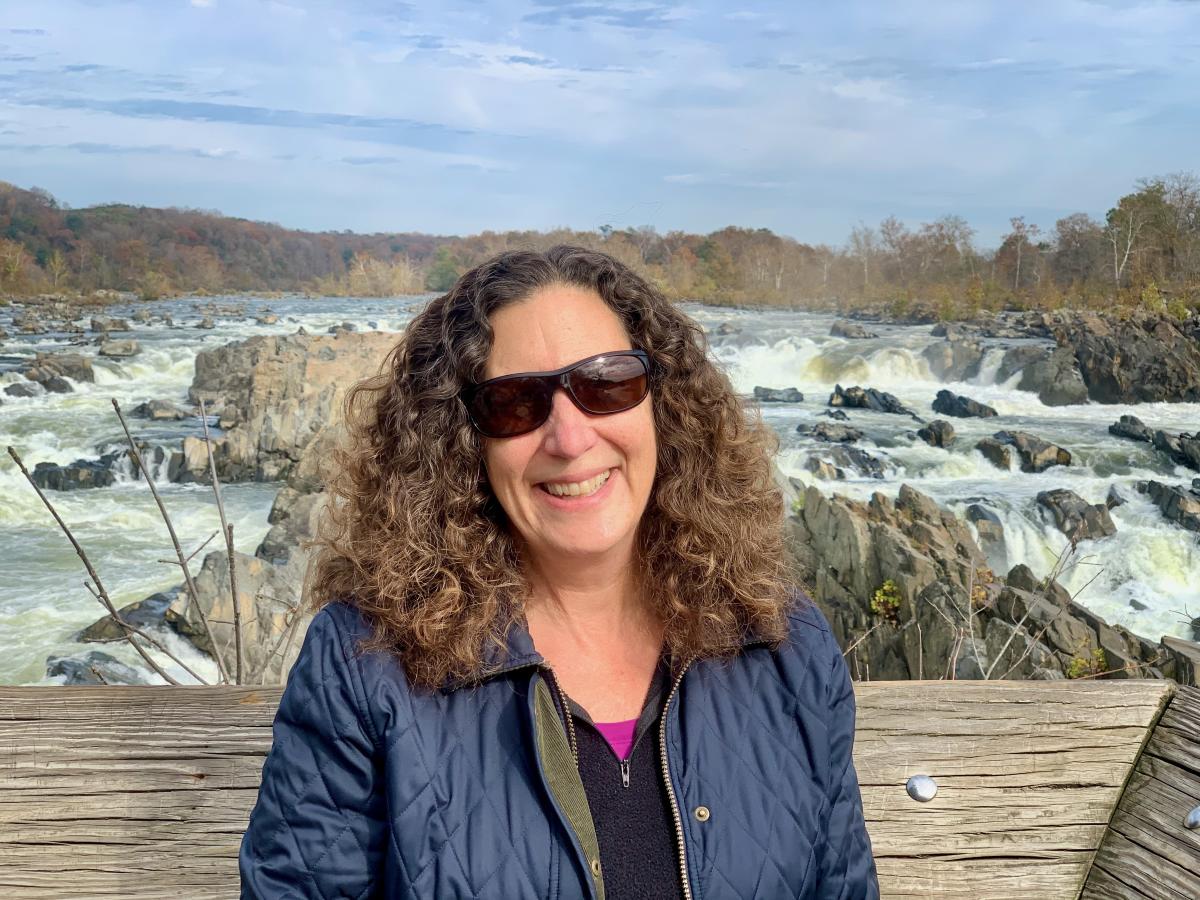 Tell us a bit about yourself and your background.
I have lived in Northern Virginia for 30 years and raised boy-girl twins here. Previously, I spent many years as a technology executive at AOL, Symantec, and Lotus, and developed mobile product strategy for Travel Channel, Food Network, and others. Travel and local exploring are my passions and I have visited all 50 states, and 47 countries on 5 continents. I'm retired now but still devoted to exploring new places and sharing them on my website, Fun in Fairfax VA. 


What is one of your most prized travel experiences - anywhere in the world?
My husband, fellow travel writer Charles McCool, and I met at work in California and decided to ditch our tech jobs for travel. We headed to Europe and spent 2 months traveling by train. Back in the US, we hit the road in a Ford Explorer, fitted with a mattress and camping gear, and spent the next 14 months traveling the US and Canada. It was magical! Today, we both have our own travel sites (check him out at McCoolTravel.com) and frequently take off for new adventures.


We know you love to explore the great outdoors here in Fairfax County. If you had to pick one or two can't-miss outdoor adventures/experiences here, what would they be?
Great Falls Park tops my list for local outdoor adventures. The River Trail is a great hike with beautiful views of the falls and Mather Gorge. For a quieter hike, I love Seneca Regional Park in Great Falls. There are several nice trails through the woods to the river, and you can even see a portion of the stone wall from George Washington's Patowmack Canal. 

What would you say is one of the most unique hidden gems in Fairfax County?
Huntley Meadows Park is one of the most beautiful spots in the county despite its urban location. The boardwalk over the marsh is wonderful and it's a fantastic place to see birds, amphibians, and other wildlife. Plus, the trail is stroller-friendly and wheelchair-accessible so everyone can enjoy the park.
What would you tell someone to do who is visiting Northern Virginia for the first time?
First-time visitors should check out one or more of the major attractions—Smithsonian's National Air and Space Museum Steven F. Udvar-Hazy Center (amazing!), George Washington's Mount Vernon, and Great Falls Park all top the list. Then enjoy some local restaurants and craft beer in one of Fairfax County's unique neighborhoods.
Where can people find you online?
Join me on Fun in Fairfax VA (FuninFairfaxVA.com) where I share fun things to do in Northern Virginia and nearby. I'm on social media at Fun in Fairfax VA on Facebook and @FuninFairfax on Instagram, Pinterest, Threads, and X (formerly Twitter).