Mother's Day and Father's Day are quickly approaching, and we know you're looking for some unique ideas beyond the standard flowers for Mom and grilling equipment for Dad.
Fairfax County is home to an incredible and diverse group of artisan makers, many of which are part of the growing Made in Fairfax initiative. The Made in Fairfax directory highlights businesses that create various products – some of which are the perfect gift for Mom for Mother's Day 2023 and the perfect gift for Dad for Father's Day 2023.
Here are some of our top gift ideas for Mom and unique gift ideas for Dad, made locally here in Fairfax County, Virginia by local artisan makers:
Personalized Tumblers or Custom RFID Wallets and Pocket Knives
by Crafting Thru Life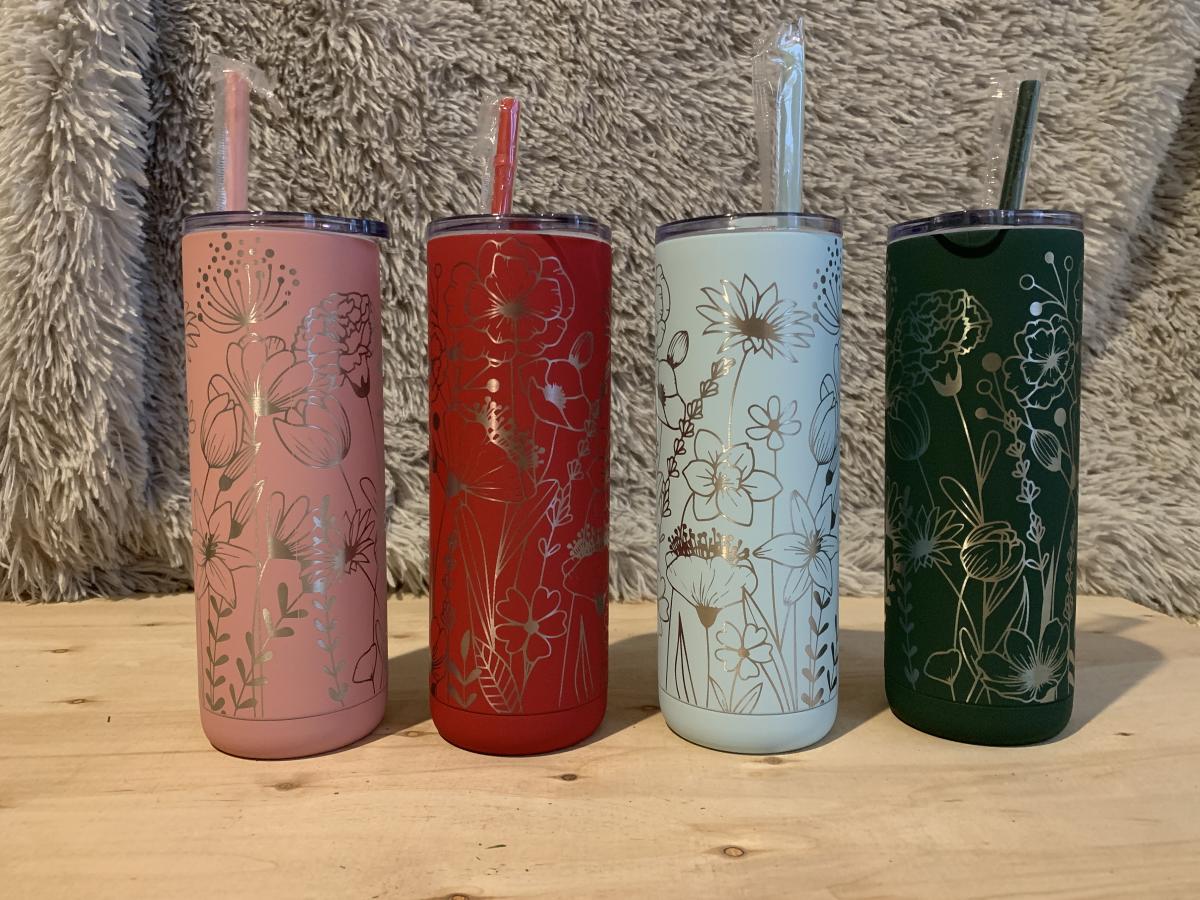 For Mother's Day: Mom has enough to keep track of every day; she shouldn't have to worry about her coffee getting cold! Surprise her with these floral tumblers or personalized travel mugs. (Available in 20, 30, and 40oz sizes.  Order here.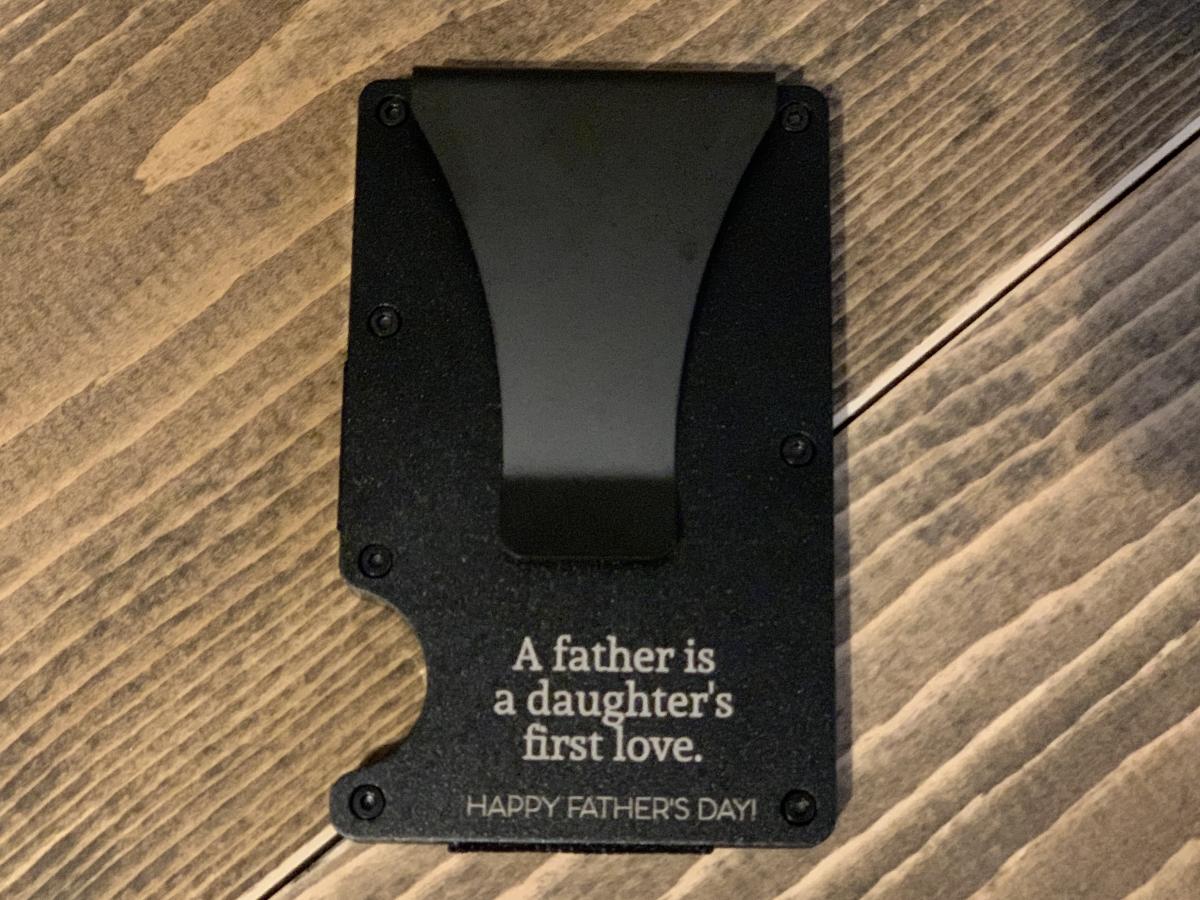 For Father's Day: Leave a sentimental note for Dad on an item he carries with him every day, a new, slimmed-down RFID wallet. Or customize a folding pocket knife for handyman Dads on the go. Order here.
Custom Cupcakes, Cakes, & Cookies
by Jake's Ice Cream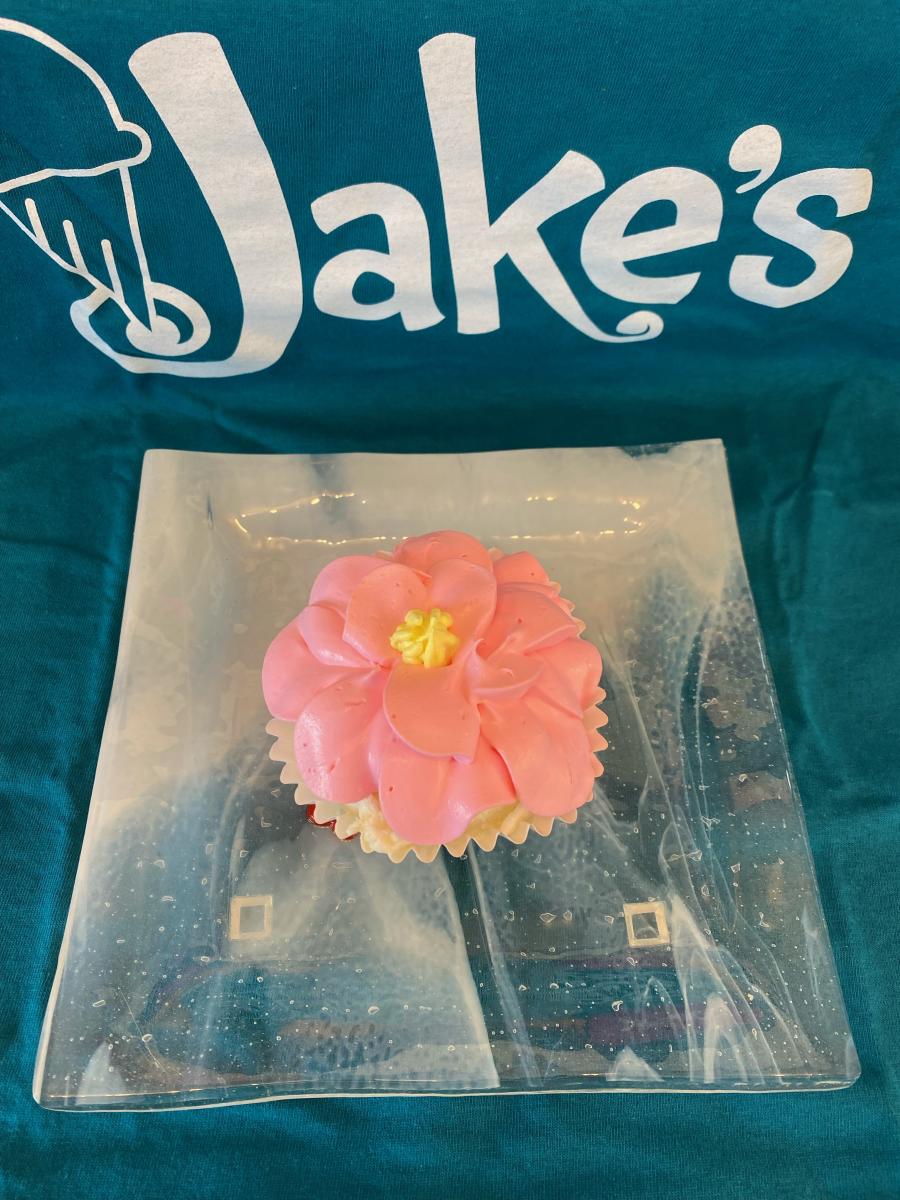 For Mother's Day and Father's Day: Jake's Ice Cream is a new storefront serving up small-batch artisanal ice cream and confections, staffed by differently-abled adults. In the week(s) leading up to Mother's Day and Father's Day, order and pick up your custom ice cream cake, ice cream cupcakes, decorated cookies, cake pops, or just a carton of your parent's favorite ice cream flavor. Orders need at least 2 days' notice, but certain items will be available without a custom order. Order here.
Artisanal Peanut Butter Gift Set
by OmMade Peanut Butter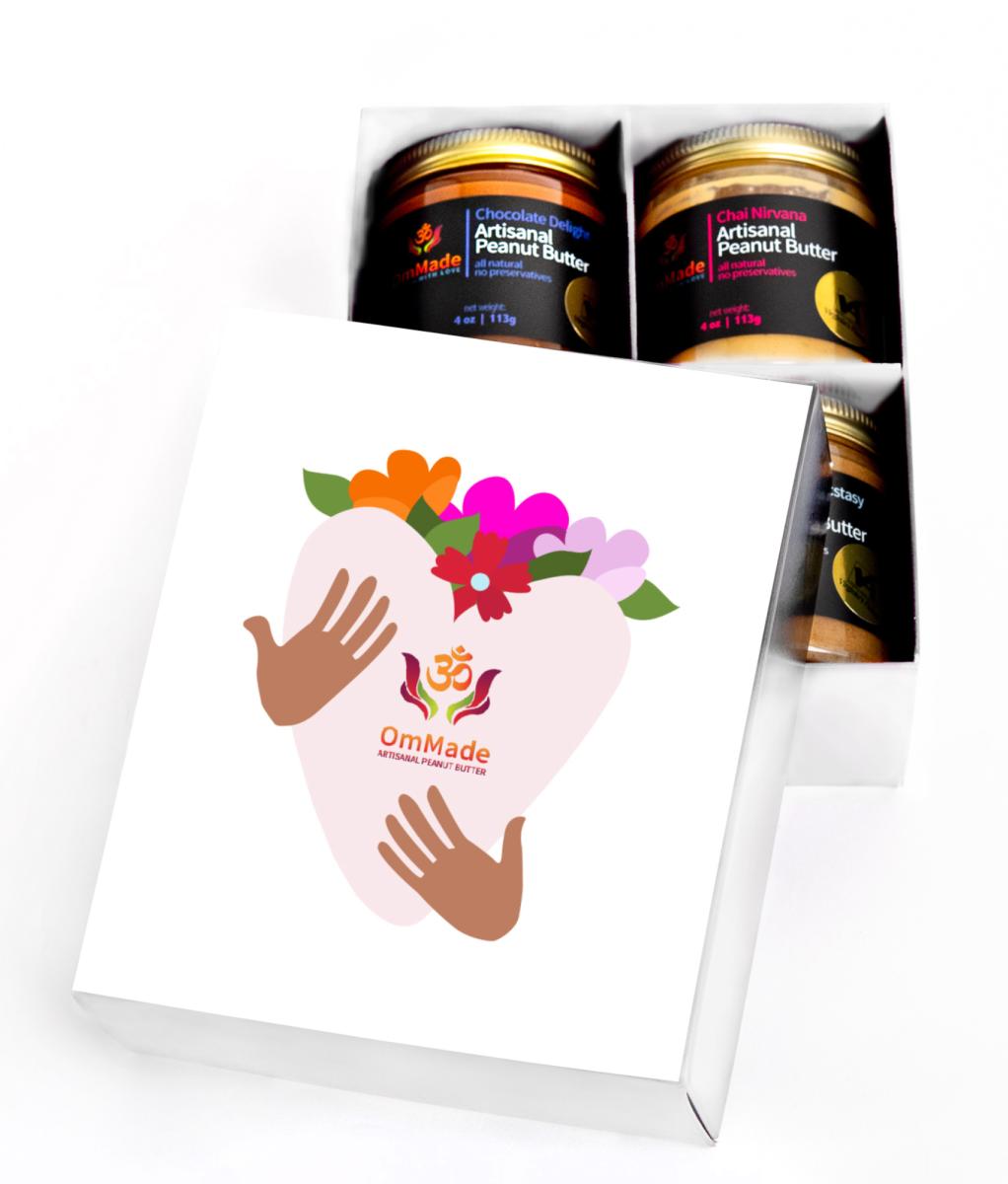 For both Mother's Day and Father's Day: What's better than delicious peanut butter? Delicious peanut butter made from 100 percent pure Virginia peanuts! Grab a gift box of four, 4oz. artisanal peanut butter jars from Reston-based, woman-owned OmMade. Mix and match 11 different flavors, including Chocolate Delight, Chai Nirvana, Coconut Bliss, Espresso Ectasy, and Vibrant Turmeric. Choose your packaging based on your occasion. Order here.
Pretzel Bouquet / Pretzel Dogs
by Nordic Knot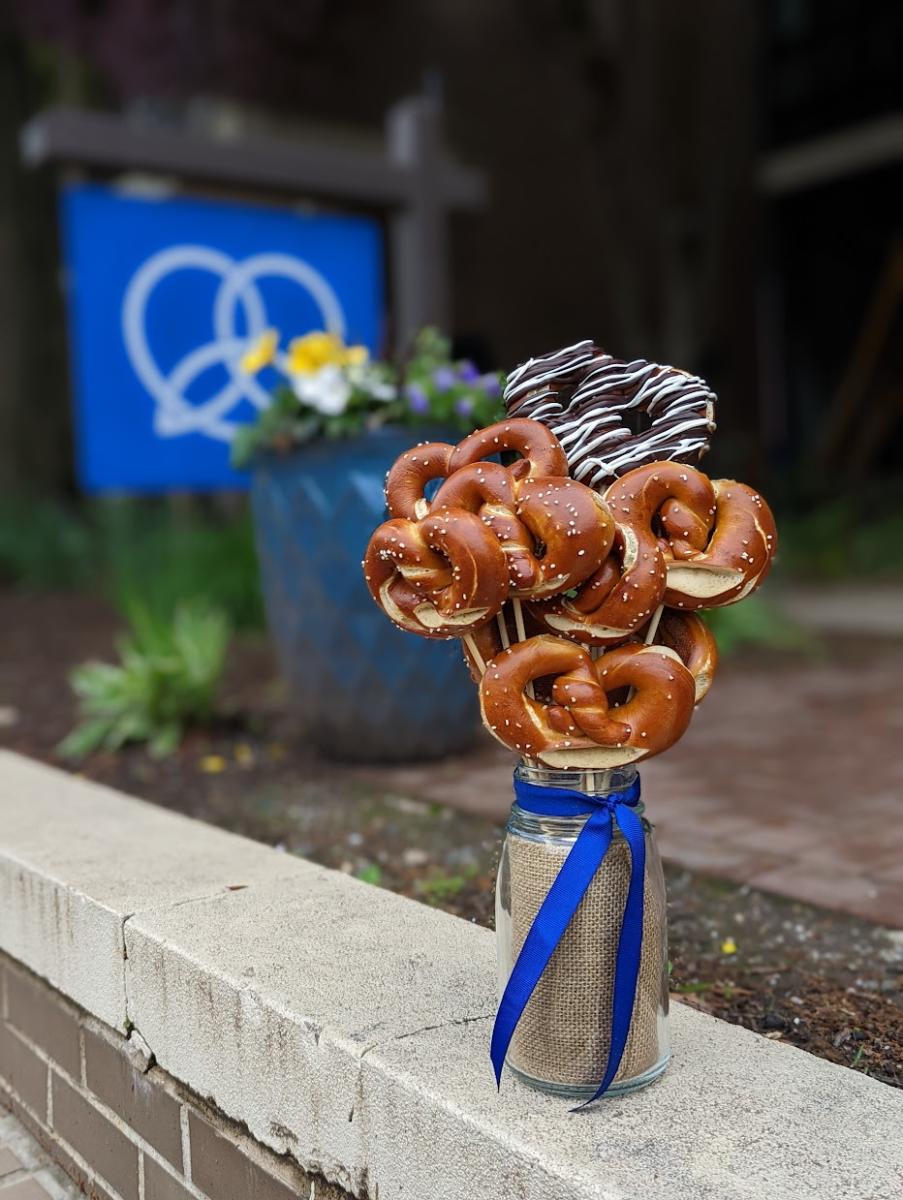 For Mother's Day: Saturate your mom's savory cravings with a bouquet that won't wilt – Nordic Knot's long-stemmed pretzel bouquets are available for order through Wednesday, May 10 for pickup on Sunday, May 14. Order here.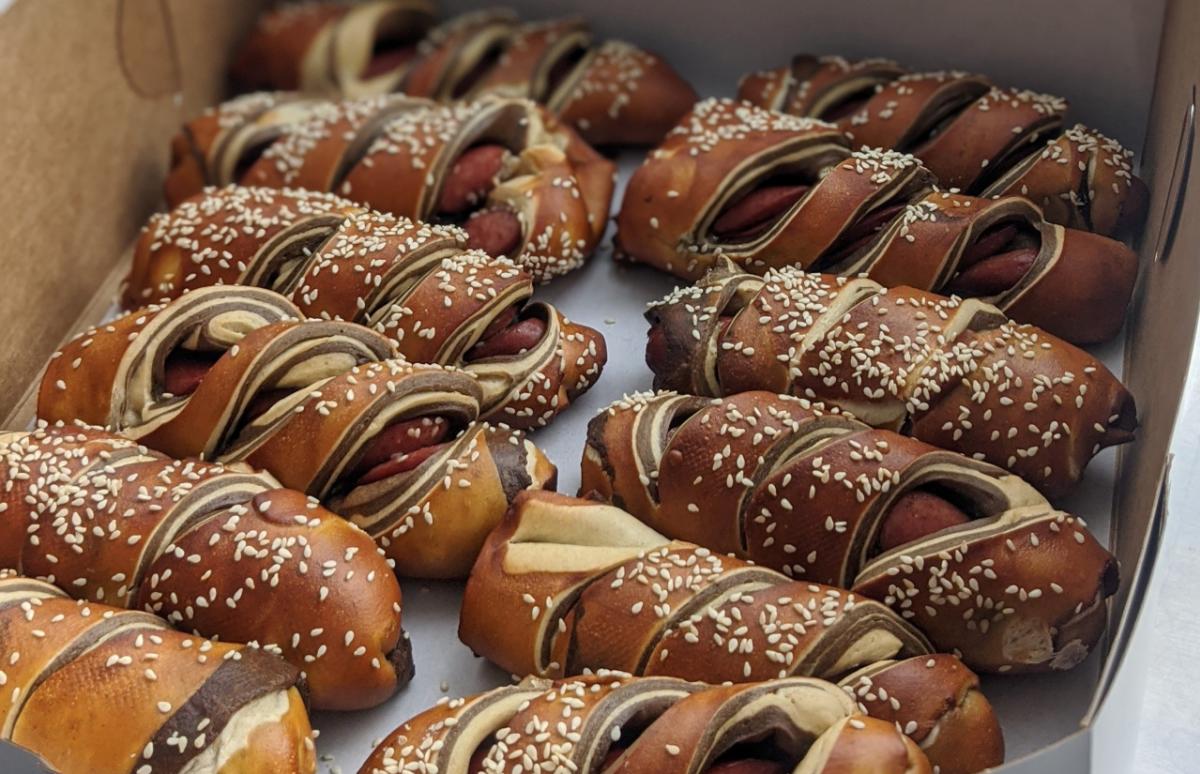 For Father's Day: Nordic Knot knows how to level up your hot dog game! Gift Dad a box of pretzel dogs – all-beef hot dogs wrapped in their traditional or twisted dough and topped with sesame seeds. Order anytime. Order here.
Korean-Inspired Hair & Jewelry Accessories
by Nol.jah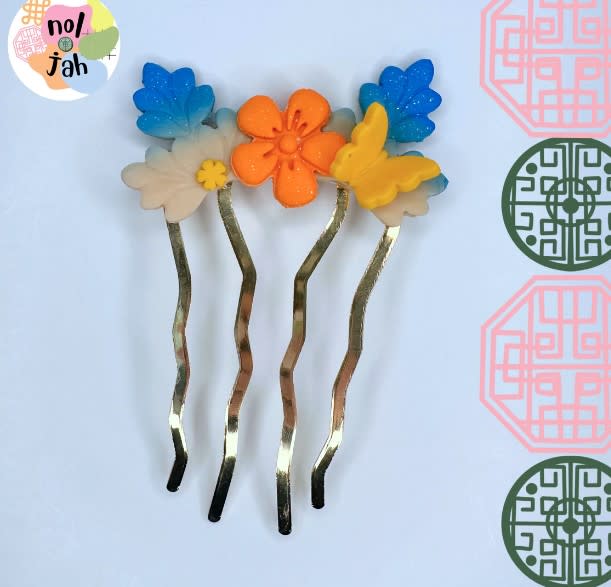 For Mother's Day: For a whimsical and colorful gift idea, visit Nol.jah for fun and unique products with a twist of Korean culture that will make Mom smile. Browse the shop's earrings, hair clips, stickers, and monogrammed bags for inspiration on what will suit your creative and dashing mom! Order here.
Bonbon Collections / Dark Chocolate Spread
by Maison Noir Chocolatier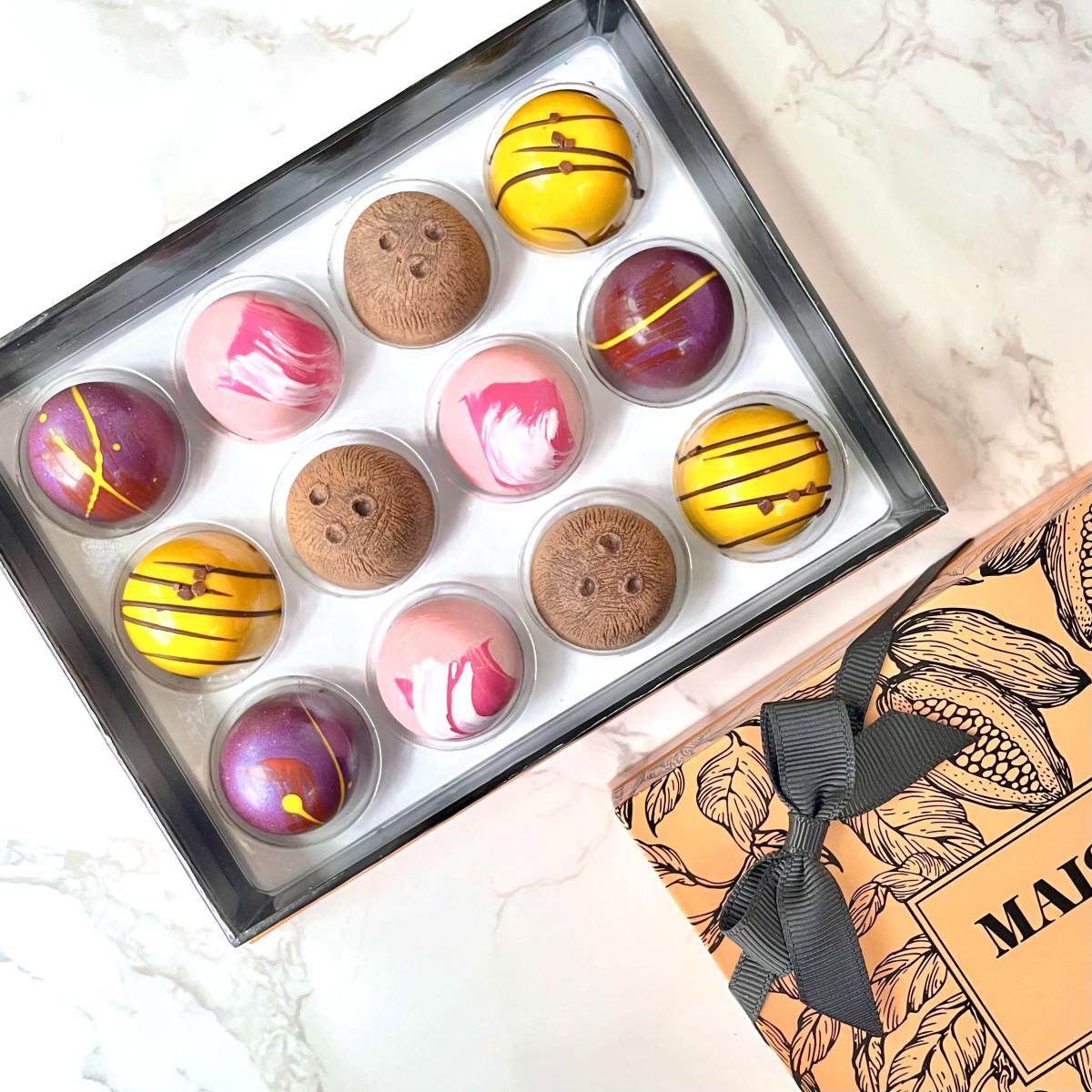 For Mother's Day or Father's Day: Which type of chocolate lovers are your parents? If dark chocolate always wins out, bookmark the shop of Maison Noir Chocolatier, which specializes in luxurious French chocolates, spreads, and confectionery. Infuse the seasonality of spring or summer into the gift with the Spring Collection Chocolate Bonbon box or the Summer Collection Chocolate Bonbon box. Rather your chocolate in liquid form? Don't miss the Argan oil and Almond 64 percent Dark Chocolate Spread. Chocolates are available online or at Mosaic District's farmer's markets.
Classic Italian Cannoli and Cookies
by Bisnonna Bakeshop


For Mother's Day: Treat the nonnas in your life with an assortment of classic Italian cannoli and cookies, packaged in a decorative gold tin and tied with a ribbon. This authentic Italian bakery in Fairfax – Bisnonna – which, literally translates to Great Grandmother in Italian, is an ode to the family matriarchs who celebrated togetherness with flour, sugar, and butter using recipes passed down through the generations. Order here. Find even more scrumptious goodies here.
For Father's Day: For papas and nonnos near or far, Bisnonna's Father's Day offerings are available for pick-up in-store or by mail. Featuring an assortment of their best-selling Italian cookies, like pignoli, Italian rainbow, and biscotti, plus their hand-rolled cannoli in two classic flavors! Order here.
Merino Yoga Socks
by Hoagland Handmade


For Mother's Day: Active, yoga-loving moms will love the hand-dyed merino yoga socks from Hoagland Handmade, a sustainable shop that crafts products using all-natural fiber knits sourced from local fiber farms and the like. Creating the perfect balance of style, warmth, and flexibility, these socks will become a quick favorite of moms. Order here. Find more products, like totes, mittens, and soap savers here.
Thank You Mom Enamel Pins
by Curls Studio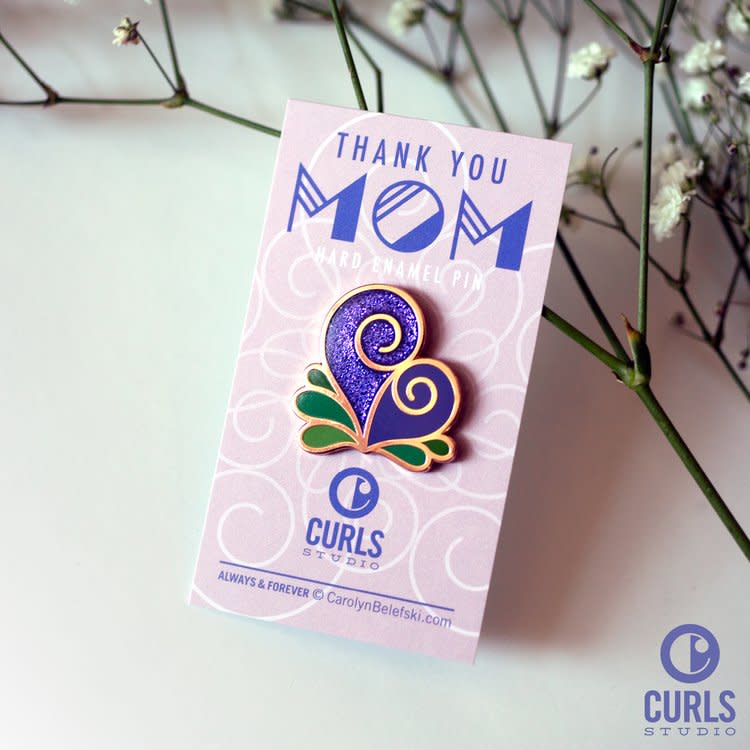 For Mother's Day: Remind mom just how much she means to you with a custom enamel pin that she can wear each day, crafted by popular "Curls" comic strip artist Carolyn Belefski. Featuring a design with a floral motif of mother and child forming a heart shape surrounded by a nest of greens, this pin represents the feeling of unconditional love. Order here and browse other design ideas here.
Have you come across some other incredible gift ideas for Mother's Day and Father's Day 2023? Tell us about it in the comments below or join the conversation on social at @VisitFairfax and #FXVA.
For the growing list of vendors that are part of the Made in Fairfax initiative, check out their directory here. (If you are an artisan who would like to join, you can apply right here.)