Let's face it: 2020 has been a pretty scary year. At least, during Halloween week, we can embrace that scariness! And because we have been collectively quarantining for most of the year, people are looking for an alternative – and safe – way to celebrate Halloween.
For the first time ever, resident holiday lights expert Holly Zell of Holly's Tacky Christmas Lights has put together a map of the best home haunts in Fairfax County that you can enjoy from the safety of your vehicle. Make sure to see them before Halloween Night, as many come down immediately after.  
Here are eight home haunts that Holly highly recommends. For even more homes outside of Fairfax County's borders, check out the full map here. And if you liked these suggestions, stay tuned for the best tacky Christmas light displays of 2020!
**Reminder: These are private properties, so please respect the owners' homes and stay out of the light display and yard when visiting, and please, do not block driveways.

13601 Brass Harness Ct, Herndon

The Chaos Crypt Halloween Light Show is an animated light show that covers two sides of the house and a house across the street, set to spooky music. The driveway features a few zombies for a photo op and a really tall animated ghoul. Tune to 96.7 FM. For hours, more info visit: https://www.facebook.com/MonstrousMike.
610 Spring St, Herndon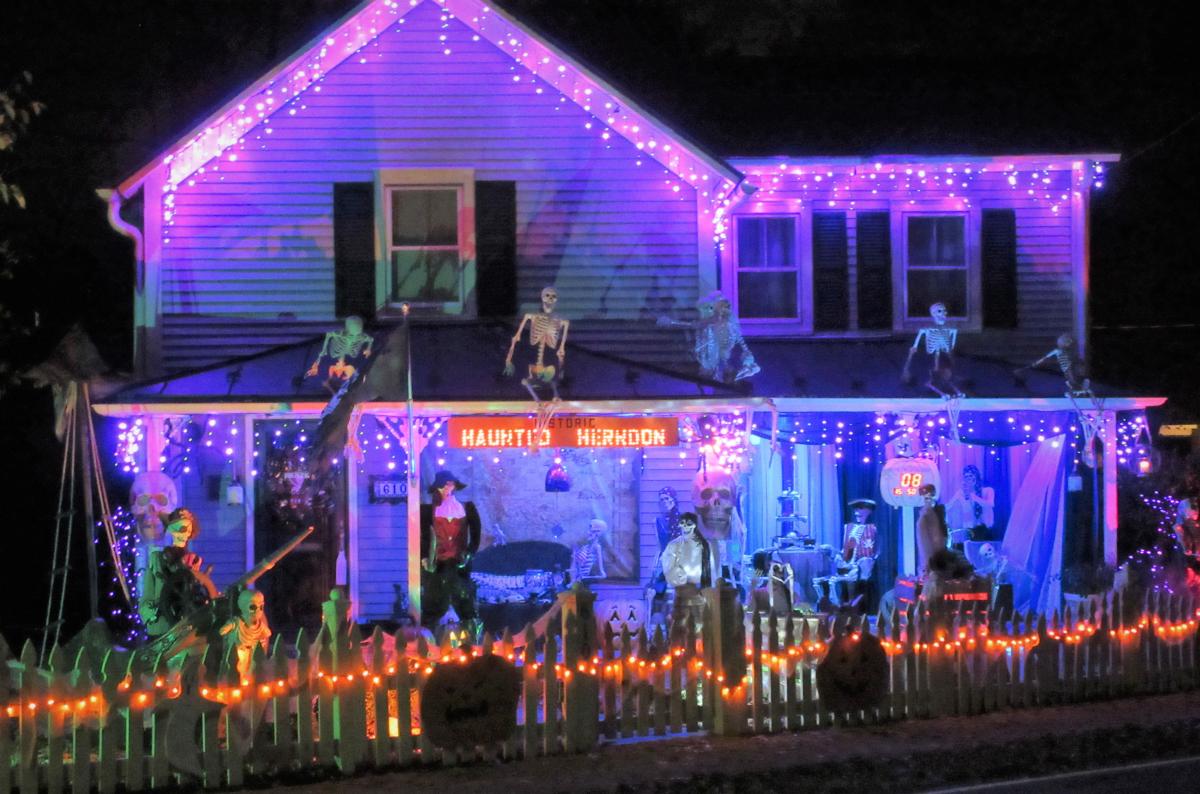 Skeletal Pirates have taken over this historic home in Herndon. They are climbing ropes, on the roof, sailing, counting treasure, drinking, and grilling. Even the mailbox is infested with body parts.
4401 Dolphin Ln, Alexandria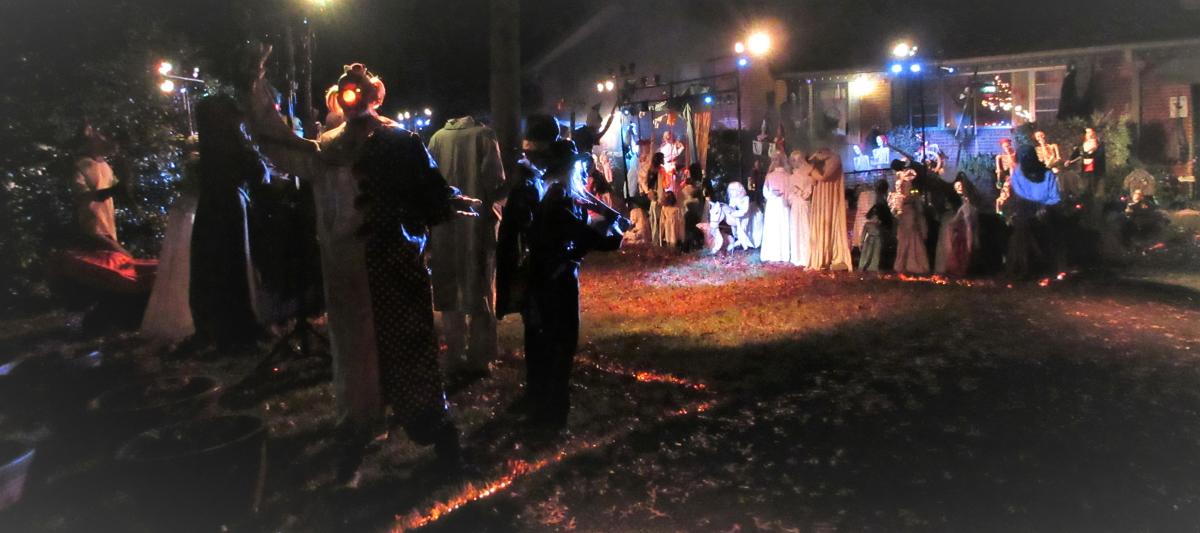 Do you go into "Spirit Halloween" stores every year to see the new animated figures? Well, this display features years of them, about 70 "Spirit" animated figures in a walk-through yard haunt, arranged in groupings of scarecrows, clowns, witches, monsters, a King with his dragons and horsemen breathing smoke, plus a graveyard with pirates. This one can really scare the little ones but is quite a sight and sound extravaganza for the brave.
1911 Stirrup Ln, Alexandria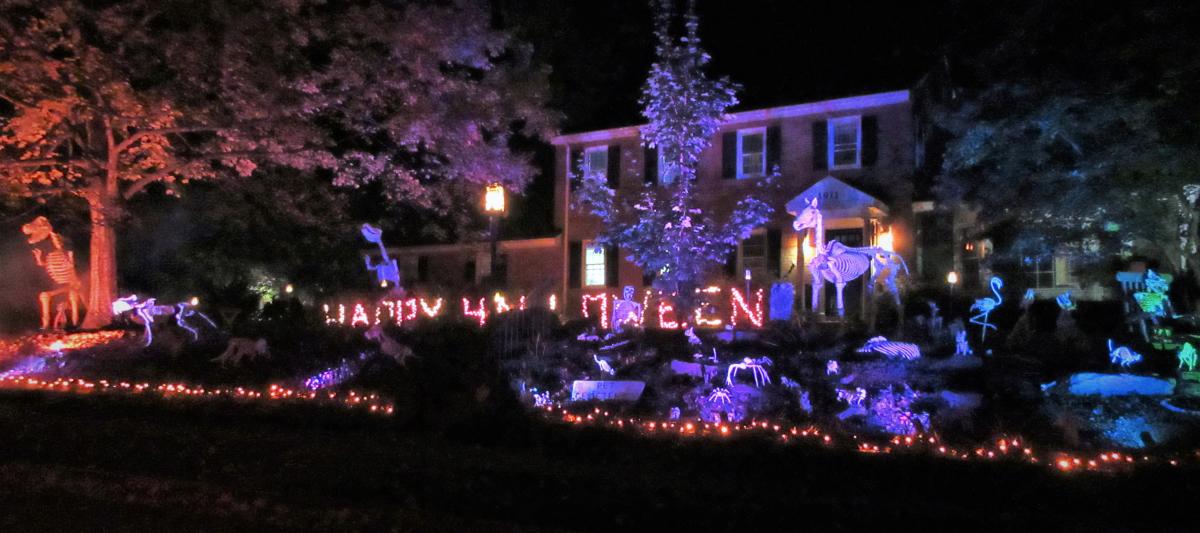 Bones, bones, and more bones surround this corner home, set up in various scenes. There is a pet cemetery, a dinosaur cemetery with a giant, growling T-Rex, a western Hoe-Down with singing pumpkins, singing pirates, and a dragon graveyard. There's even a skeleton dog walker carrying a bag of poo. Fog machines fill the air with spooky vibes.
7302 Rhondda Dr, Lorton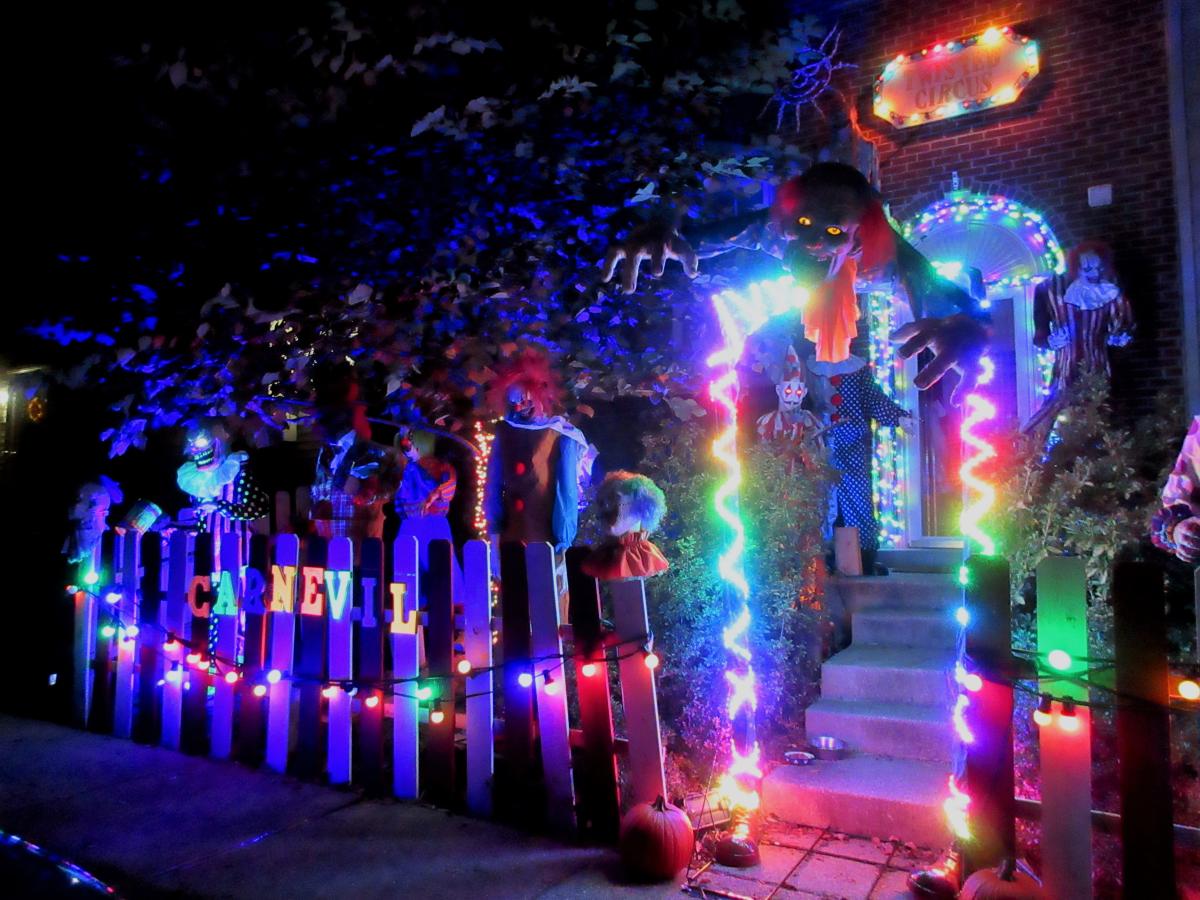 The scariest clowns ever haunt this CARNEVIL. Several animated clowns are squeezed into this small but scary display and they all want to make YOU their next meal.
415 Queens Row St, Herndon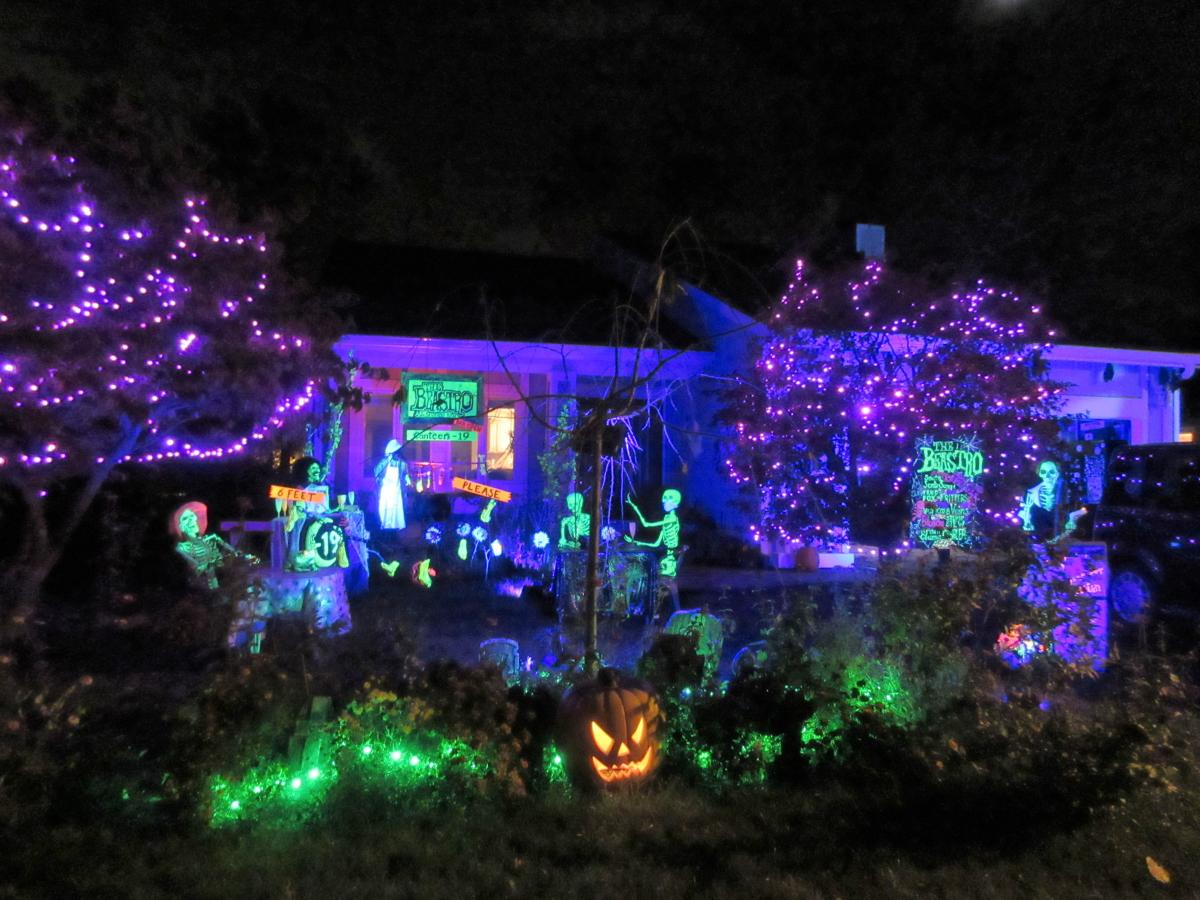 Welcome to the fluorescent Bistro! Come in and have a seat but please keep 6 (actual) feet apart. We are grilling for you.
5109 Mount Vernon Memorial Hwy, Alexandria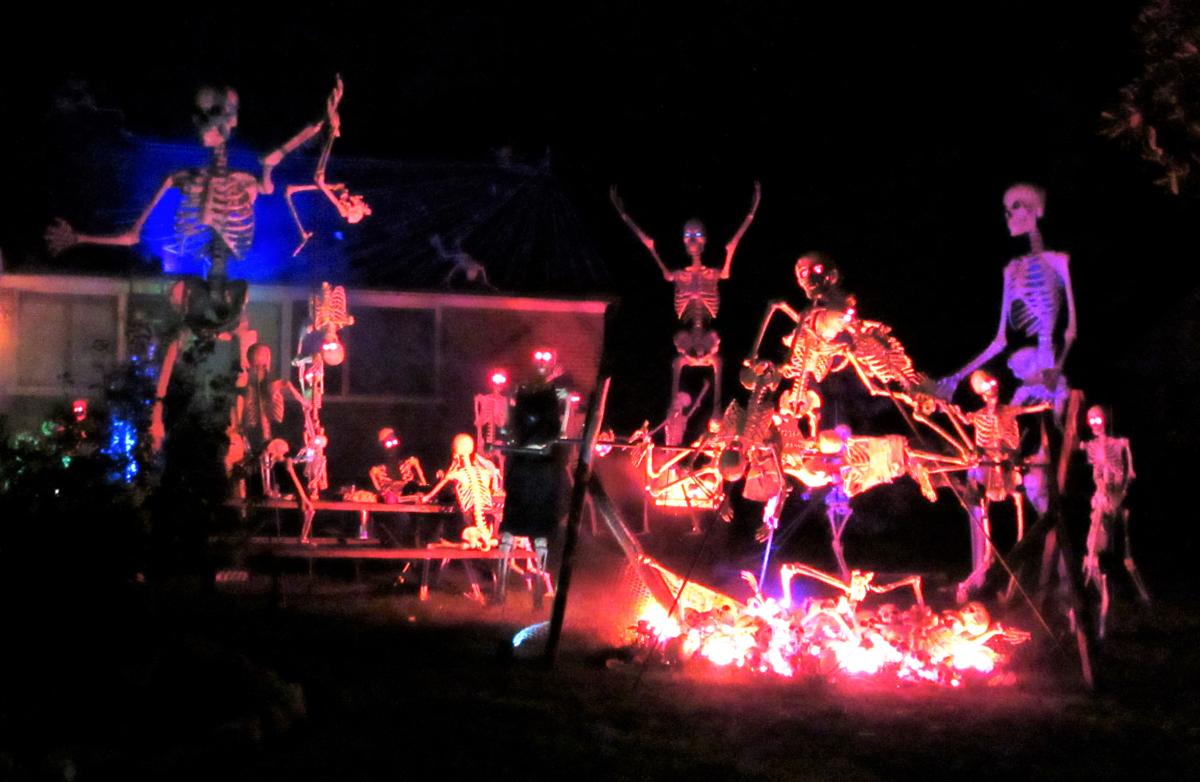 Three 12-foot skeletons lord over the family barbeque, but if you cross them, you become part of the meal. Two skeleton victims spinning over the bone-fueled bonfire learned this lesson just a bit too late.
Bonus: Holly's own HOLLYWEEN Haunt
3006 Rosemoor Lane, Fairfax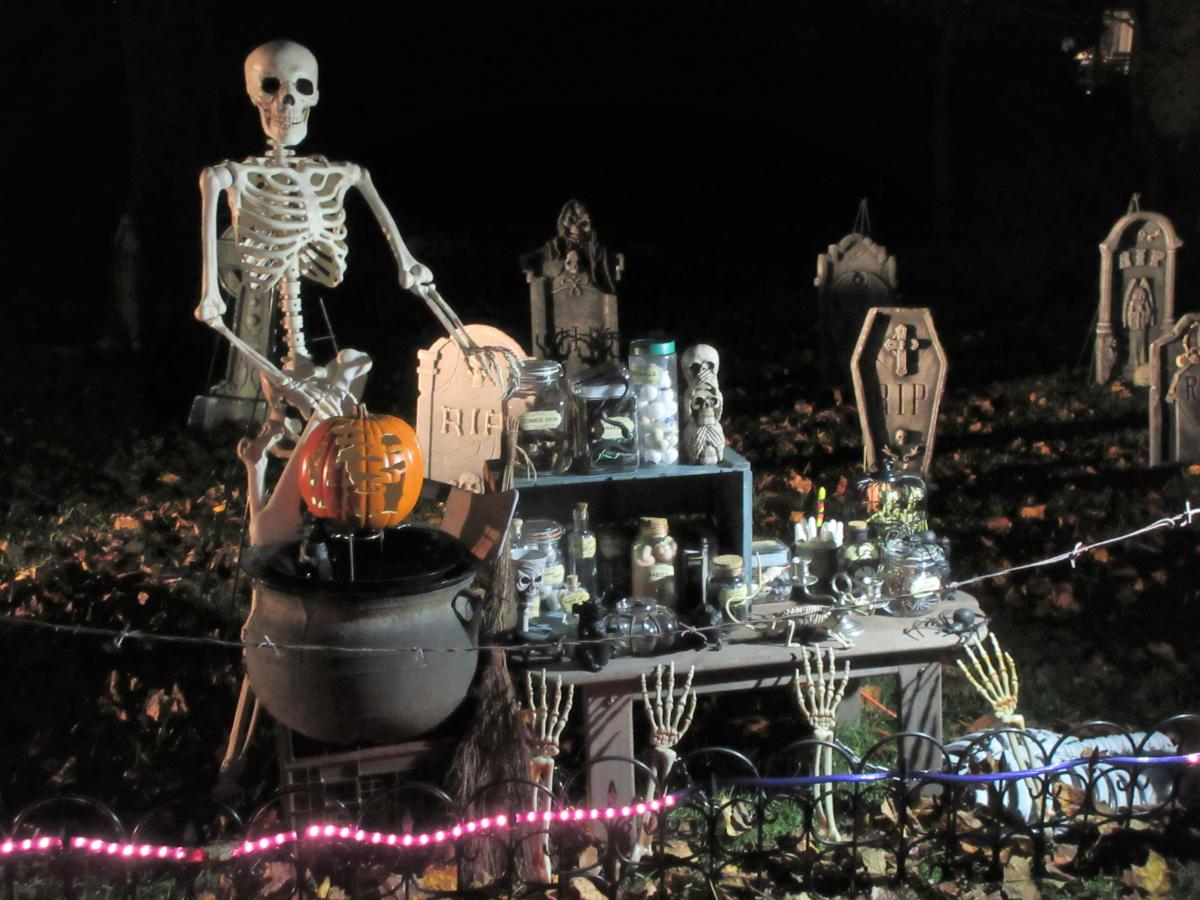 Welcome to the HOLLYWEEN MEMORIAL CEMETERY. Enter through the driveway/graveyard, past the fresh grave, and the skeletal cook who is busy mixing potions, to get your "treats" from the man in the coffin. Be sure to visit the mausoleum full of silly-named residents before you leave. Beware the giant spider doesn't get you and drag you into his web. For more on HOLLYWEEN and her handmade props, check out her Facebook group here.
For more Halloween fun and events - both virtual and in-person, go here. Scares and spooks not your thing? Check out the fall foliage viewing and scenic fall drives in the area, or just take a trip to the pumpkin patch before the season is over.
Are there other homes you know of that aren't on this list - or on Holly's map (see below)? Let us know in the comments below, or join her Facebook group for the latest on Halloween and Christmas light displays in the neighborhoods of Northern Virginia. 
*Photos and descriptions provided by Holly Zell, of Holly's Tacky Christmas Lights