Updated for 2022!
It's that time of year when Santa pays an early visit to all the boys and girls of the world and sees who has been naughty and who has been nice before he returns to the North Pole to make final preparations for his Christmas Eve trek. But where can you catch a glimpse of the jolly old elf to give him a heads up on what you hope to find under the tree this year? Check out our list below for where to spot the Big Man in Red this year. Be sure to double-check each location's website for timing details and reservations to make your visit as easy as possible.
After you have taken your photo and told him your list, make sure to check out all the other great winter activities and events Fairfax County has to offer. 

Tysons Corner Center
Through December 24
The magic of the holiday season comes alive with a visit to Santa's winter wonderland. The jolly elf himself will be located in the Fashion Court area of Tysons Corner Center and a visit is always free with various photo packages available for purchase. Reservations aren't required but are recommended to reduce your wait time. You can book your reservation here. Pet night events are also scheduled every Monday from 11/14 - 12/05 and you can book your reservation here. On the morning of 12/4, you can book your visit with Santa in a sensory-free exclusive atmosphere.
 
Tysons Galleria
Through December 24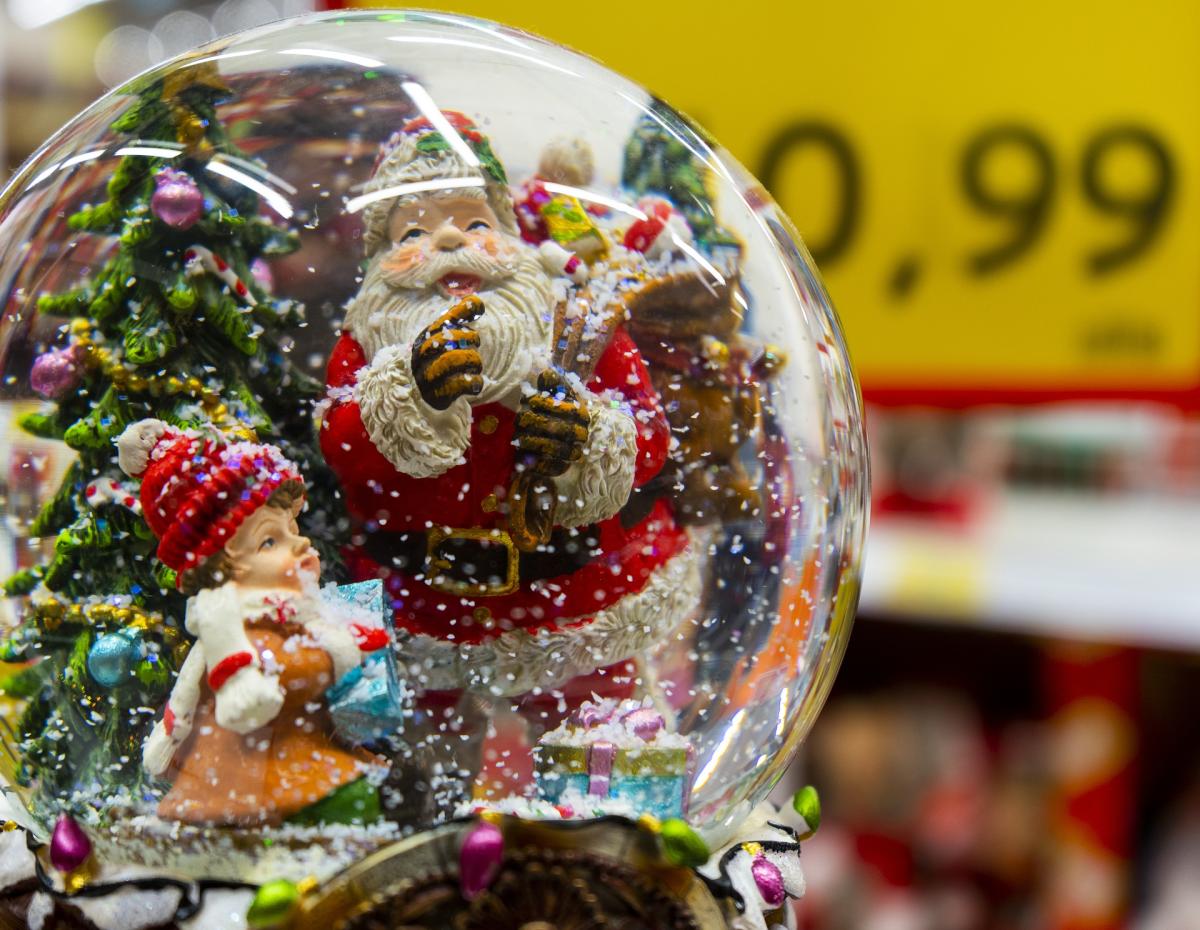 Santa will be waiting amongst the luxury retail stores found in Tysons Galleria to hear what's on your Christmas list - and to let you know if you've been naughty or nice. Timed slots are going fast so make sure to book your photo time with Santa and create another season of magical moments for you and your family. Reservations are encouraged. Also coming to the Galleria is a visit with Fashion Santa appearance on December 13 which coincides with a sneak peek tasting of Jiwa Singapura. Chef Pepe Moncayo, best known for the Michelin-starred Cranes in D.C., will feature a preview of bites from his new restaurant set to open in Tysons Galleria in early 2023. Also, you're invited to come and experience Black Santa at Neiman-Marcus on December 10 and 11. This Santa experience will include photos (up to 10 images) and are included with your reservation fee.
Fair Oaks Mall
Through December 24
Family fun awaits as Santa and his elves have set up shop inside Fair Oaks Mall...and they've brought along their magical sleigh. Santa's Flight Academy provides an innovative holiday photo experience while delivering the magic and tradition of the season. Reservations are available here.
 
Mosaic District
Through December 24

Santa can be found hanging out around Mosaic District (in the Target atrium) waiting for you and yours to pop in and snap a picture. No reservations are necessary so just bring your patience along with your mobile phone or camera so you can create your own Santa photo experience before you head out shopping. Find out the exact dates/times here.
 
Springfield Town Center
Through December 24
Good tidings and joy are filling the halls in the Springfield Town Center because Santa is bringing his good juju with him to South County all the way from the North Pole. Digital photos and printed photo packages are available to purchase after the photoshoot is over. Reservations are encouraged, but not required.
 
Check Out More Events Featuring Santa Below!
These are just some of the Christmas events in Fairfax County where you can spend time with your friends and family throughout the holiday season here in Fairfax County. For more holiday and Christmas fun, don't miss this list of upcoming Christmas and holiday performances and this round-up of places to get your Christmas tree, 
Share your holiday fun with us using #FXVA or @VisitFairfax and we'll keep track of who is being naughty and nice on their trips to visit Santa this year. And for more holiday happenings, visit our seasonal event calendar and winter planning resource to map out your holiday festivities today.