Picture this: The National Mall in Washington, DC is filled with multicultural celebrations that will color the streets with over 150,000 visitors from around the world - all enjoying an abundance of ethnic food, vibrant dance performances, and connecting through soul-enriching meditation. This is the World Culture Festival - and it's coming to Washington, DC for a three-day stay from September 29 - October 1, 2023.
Cities all over the world such as Bangalore, Berlin, and New Delhi have welcomed this wonderful event to their part of the world, and now it's the National Capital Region's turn. Organized by the Art of Living Foundation, the festival will feature 17,000 artists and entertainers from cultures all over the world performing both on and off the stage for all to enjoy with activities to heal bodies, minds, and souls. Music, art, food, dance, meditation, and inspirational lectures will be part of the festival - and admission is free so all will be able to attend and celebrate. This is your opportunity to experience a range of cultures coming together as one and be part of history. This is an event you do not want to miss for these four reasons:
 
1. Experience Performances Representing 35 Countries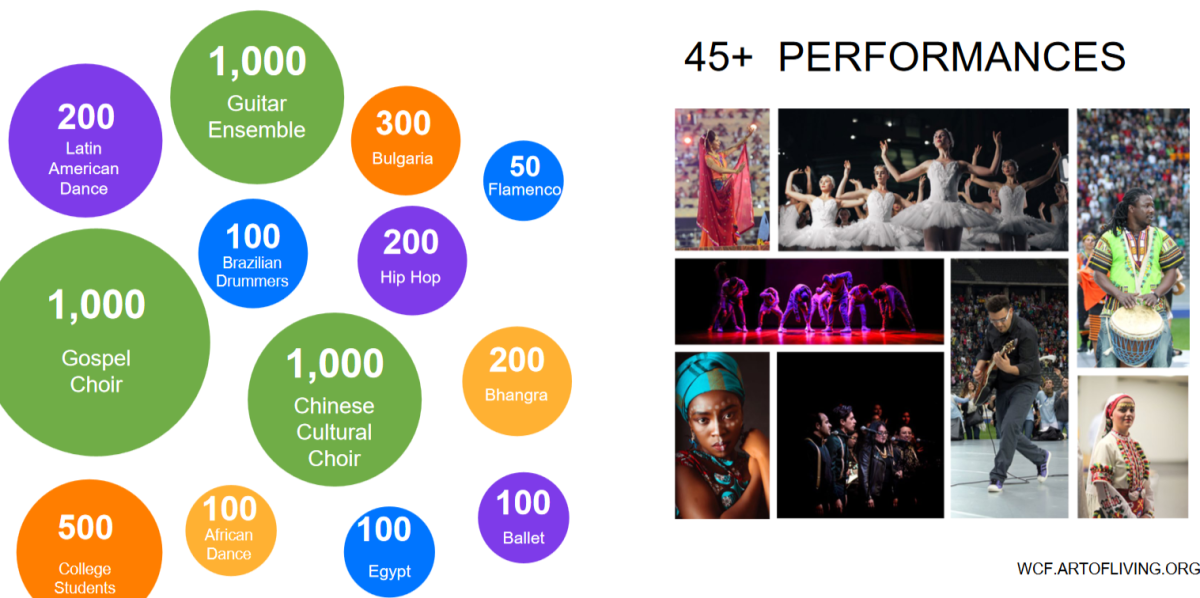 The World Culture Festival is bringing a 1,000-person choir and an over 200-person dance to highlight vibrant and colorful parts of the world. Seventeen thousand global artists will take the stage to perform extraordinary shows that you cannot find anywhere else. Imagine 1,000+ Chinese Cultural Performers, 200 Ukrainian Dancers, 100 Native American Performers, and a 500-person Global Dance Mashup. It is a chance to discover different cultures on one stage and there is no doubt you will be blown away from all the cultural extravaganzas. Where else can you see all these showcases in the same place? 

2. Heal Your Mind
The World Culture Festival is not only a celebration of cultural differences but also a way to focus on peace and healing, so naturally there will be activities to soothe your mind with yoga and meditation workshops. And who else to lead these rejuvenating sessions? The Guru himself, Gurudev Sri Sri Ravi Shankar, as well as other experts, will provide healthful lessons to find your inner bliss. Shankar has made his mark by creating meditation programs to alleviate stress for survivors and the youth population. He strongly believes in the power to find peace, happiness, and well-being, no matter what, and will share his knowledge with a live mediation. Find your Zen early in the morning with a yoga class from all different traditions and topics. Whether you are looking for children's yoga, sports yoga, or even some giggles in laughter yoga, the World Culture Festival incorporates anything you need to soothe your soul without going to a spa. 
Namaste!

3. Try Food from Around the Globe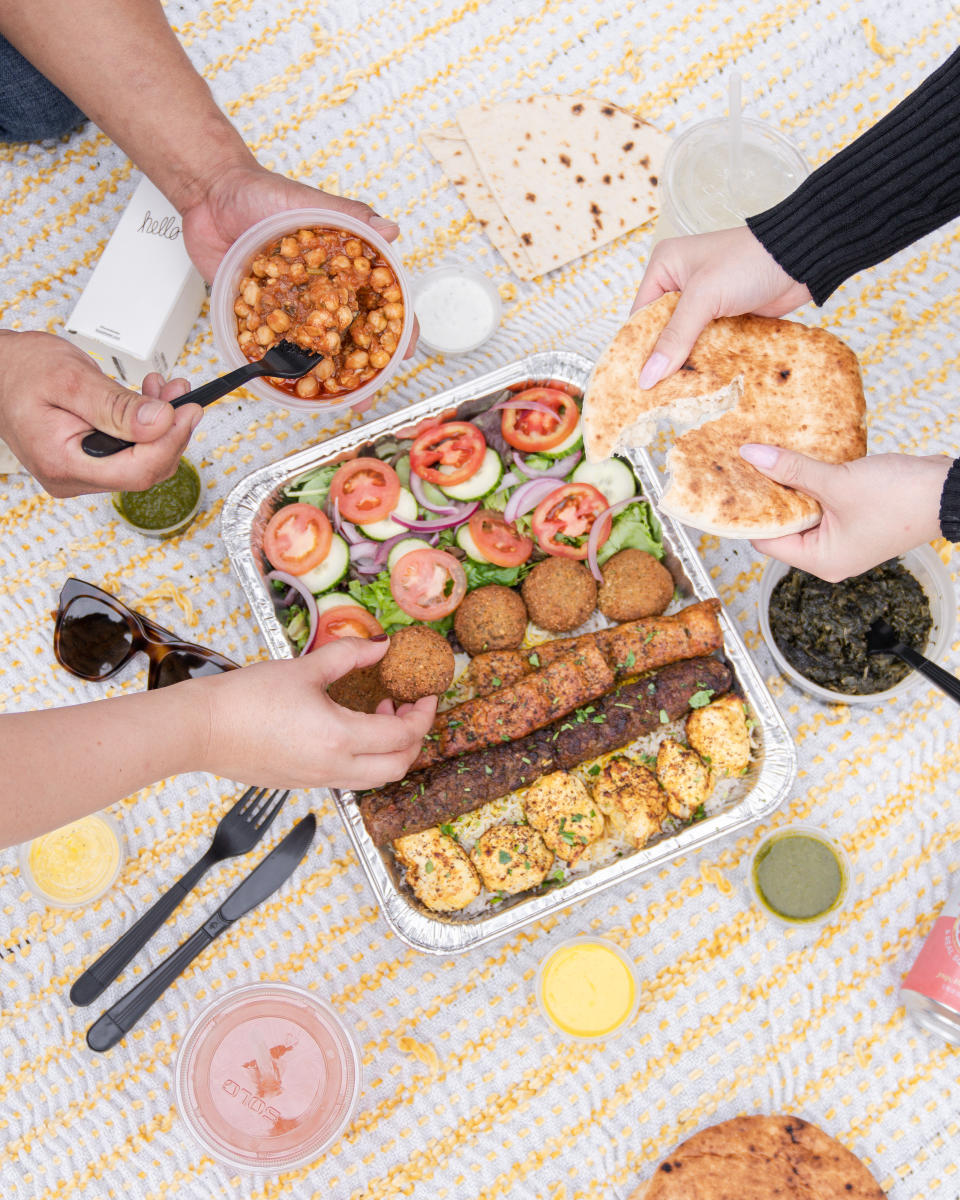 Image credit: Sheesh Grill
No matter what cuisine you are looking for, the World Culture Festival will have it with its lines of international food trucks and chefs around the Capital Region that will make you feel like you are entering a food village with all different aromas and flavors. It does not matter if you are vegetarian, vegan, pescatarian, or just a picky eater, you are bound to find a plate to delight your appetite. Your taste buds will thank you later. Prepare for a food coma! And be warned, you may just fall in love with a dish and want to recreate it at home. And at this festival, you can! Buy ingredients from around the world at the festival market. Can you name a better souvenir? 

4. Be in the Presence of Over 50 World Leaders
The festival gives a stage to everyone to come and embrace differences around the world in food, art, and wellness, but most importantly, it connects people from different parts of the globe. This includes political leaders, peacemakers, and head-of-state executives. Some guests will include Ban Ki-moon, Secretary General of the United Nations; Vicente Fox, Former President of Mexico; Alojz Peterle, Former Prime Minister of Slovenia; and more! It will be a hub of global leaders to commemorate unity and peace to support one of the main missions of the Art of Living Foundation, which is to bridge the gap that exists in society and promote social connections. Come and listen to their thoughts about how to build a one-world family where all people can feel like they belong and make new stories for history.

Come and join the other 50,000 people who have already registered to honor culture, diversity, and unity. Do you really want to miss the largest event in DC this year? If these reasons are not enough for you, sneak a preview with pop-up culture events throughout September occurring all over DC leading up to the big event.
Learn more about the World Culture Festival here. And check out our great list of hotels for your stay in the Capital Region.