Logging In & Getting Started 
1. You will be sent an email from Visit Fairfax with the link (https://fairfax.extranet.simpleviewcrm.com) and a temporary password.
2. Click on the link, which will take you to a "Visit Fairfax - Extranet" screen.
3. Your username is your full e-mail address.
4. Your password is the temporary address that was emailed to you. If you lost your password, please email Ali Morris (amorris@fxva.com) for a new one.
5. You will be asked to change your password to one of your preference.
6. If you ever have problems getting into your account, contact Ali Morris at 703.752.9505 at amorris@fxva.com.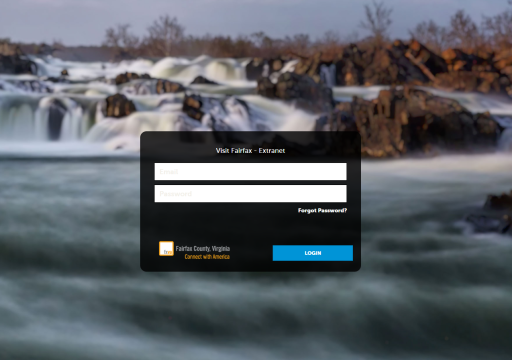 Next Step: Click here to Update Your Account Info
Looking for Sales Leads? Click here
Home: Take Me Back to Start