National Travel & Tourism Week
The first full week of May is annually recognized as National Travel and Tourism Week, a tradition first celebrated in 1984. This year, there is more reason than ever to celebrate the collective strength of the U.S. travel and tourism industry and its dynamic workforce. The 40th annual NTTW, taking place May 7-13, 2023, recognizes the Power of Travel and the critical role our industry will play in bringing back our vibrant communities, restoring the economy, rebuilding our workforce and reconnecting America.  Our industry is comprised of passionate people who represent the spirit of hospitality.  While the past year has been difficult for so many of them, their love of the industry shines through in thoughts they recently shared about travel.
What Industry Leaders Say About Travel

Prior to the pandemic, the travel industry was a powerful economic engine, supporting jobs and driving local economies in every pocket of America. The industry had experienced 107 straight months of growth, generated $2.6 trillion in economic output, supported 17 million American jobs and delivered a $51 billion trade surplus to the U.S.
From our wonderful restaurants and numerous hotels to our beautiful parks and cultural attractions, Fairfax County's travel and tourism industry contributes so much to our local economy and our community's unique character. From all of us at Visit Fairfax, we are so excited to share the full power of our industry - and the strength and spirit of Fairfax County - this NTTW.
Why Tourism Matters 

Tourism in Fairfax County, Virginia
In 2019, travel brought  in more than $3.42 billion to Fairfax County and delivered over $233 million in state and local tax revenues.
Visitors to Fairfax County directly supported over 31,700 local jobs.
The jobs supported by visitors produce earnings of $759 million.
Visit Fairfax generates over $200 million every year in net incremental return - a 74 to 1 return on investment.
With over 20,000 rooms in over 100 hotels, Fairfax County sold over 5 million room nights throughout the year.
Tourism in Virginia and the United States
More than 236,000 Virginia jobs are supported directly by travel spending with earnings of more than $6.4 billion.
Domestic travel and tourism in Virginia resulted in $3.6 billion in tax revenue.
Tourism in the United States saves every household more than $1,398 in taxes yearly.
Direct travel spending in the United States totaled $1,127 billion (or $1.1 trillion) into our economy in 2019.

*From US Travel Association and Virginia Tourism, 2019 data.
You Might Also Like ...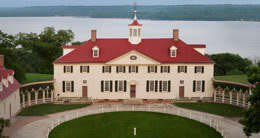 George Washington's Mount Vernon
Take a trip to America's most visited historic estate, which includes not only the Mount Vernon Mansion, but also beautiful gardens, a working distillery, and a museum and education center.
More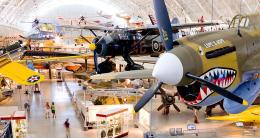 Smithsonian's National Air and Space Museum Steven F. Udvar-Hazy Center
Explore thousands of aviation and space artifacts, including a Lockheed SR-71 Blackbird, a Concorde, and the space shuttle Discovery.
More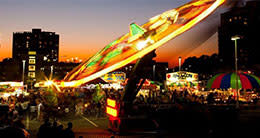 Seasonal Fun
Celebrate the season by visiting us during special holiday celebrations, taking in our one-of-a-kind attractions, or attending our epic festivals and special events found only in the region.