Looking for unique, one-of-a-kind finds at unbeatable prices? Look no further than these antique and thrift shops in Fairfax County! Whether you're in the market for vintage clothing, antique furniture, or rare collectibles, these stores are constantly updating their inventory - so you never know what treasures you might find. Plus, by shopping second-hand, you're not only getting a great deal, but you're also helping to reduce waste and support sustainable practices. Here's our roundup of Northern Virginia thrifting and antique shops to give unique items a second chance to shine. 
Pear Tree Cottage
130 Maple Ave E, Vienna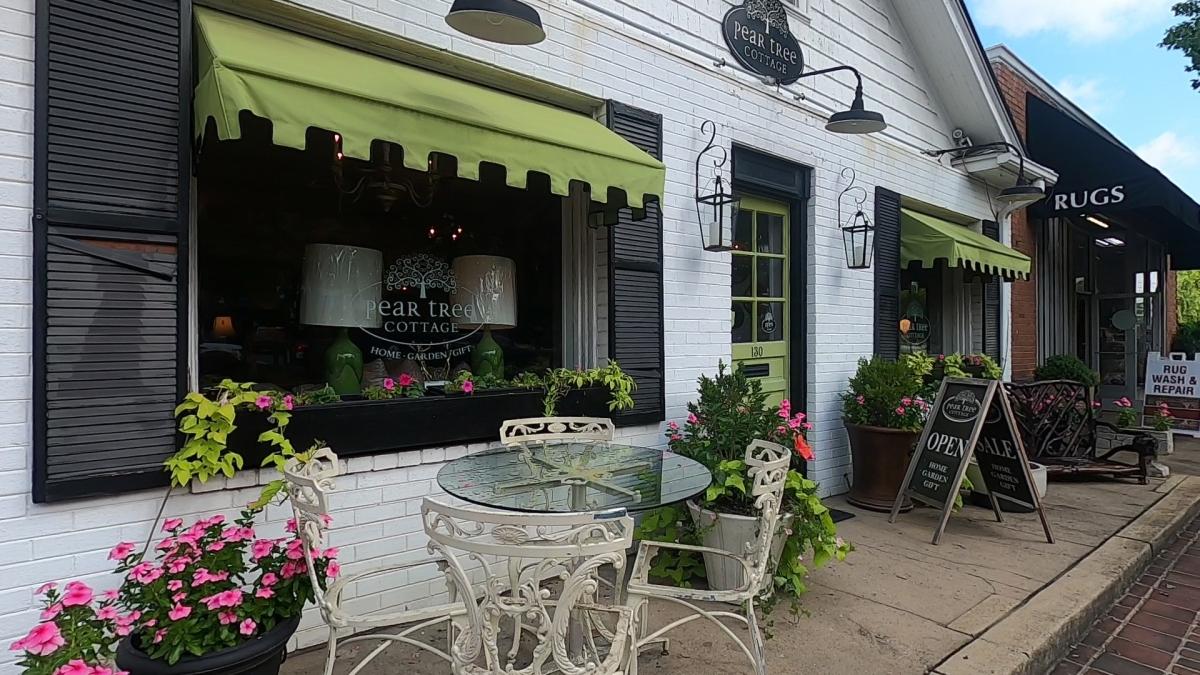 Explore the charming Pear Tree Cottage, where history and nostalgia come to life. Their carefully curated selection of vintage and antique items will transport you back in time. From rustic farmhouse decor to elegant Victorian pieces, they offer a variety of tastes and styles for home and garden. Plus, their knowledgeable staff offer opportunities for custom interior design consultations and specialty procurement of items. 
Hot tip: Make a bonus stop next door at Beekman Place for antiques and collectibles that practically flow out onto Maple Avenue! 
New To You | The Chic Boutique
108 W Broad St, Falls Church
If you're a lover of the finer things, New to You is the perfect place to find chic and sassy designer items without the hefty price tag! Located in downtown Falls Church, the consignment shop was founded in 1992 with "5 Hermes scarves and 1 great idea — sell buying mistakes for other people." Now, over 30 years later, the store continues to offer up high-end designer items and honest style assessments to their stylish customers. 
Antique Annex
250 W Broad St, Falls Church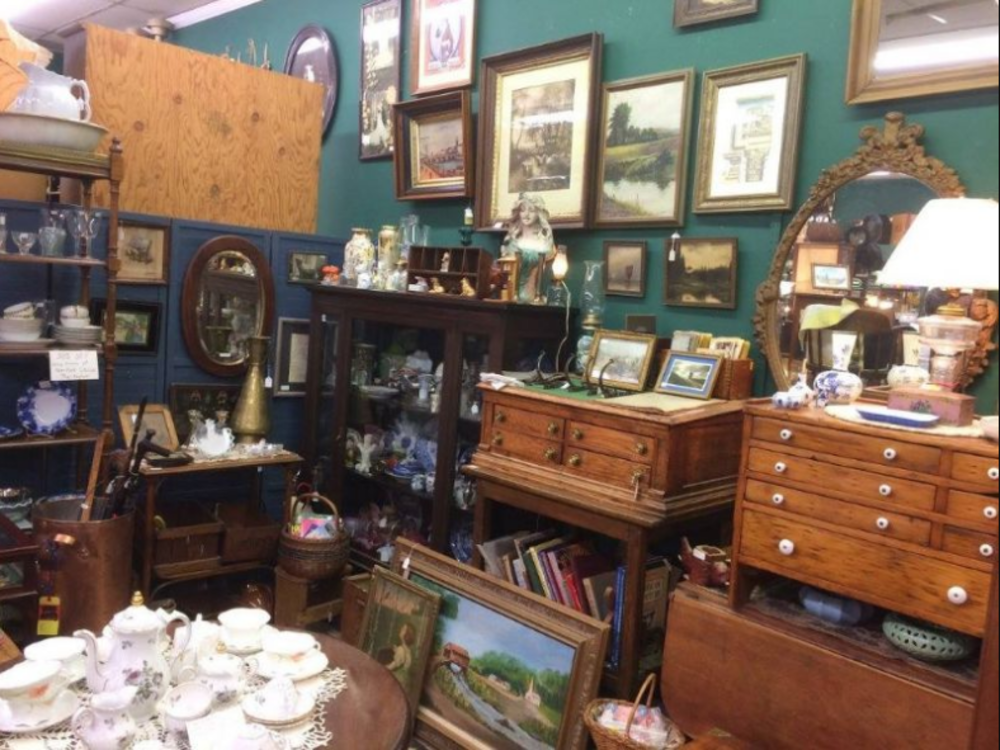 Photo courtesy of Antique Annex
For those looking to find a variety of items, the 6,000-square-foot Antique Annex has two floors of undiscovered gems with a rich past. Sift through home decor, plates and drinkware, vintage jewelry and clothing, furniture, toys, knick-knacks - and everything in between. It's no wonder this neatly-organized store was named "Best Vintage Finds" by Arlington Magazine in 2018.
Interesting Fact: According to The Washington Post, within two hours of the announcement of Queen Elizabeth's death, Antique Annex sold over $700 worth of Royal Family collectibles & memorabilia.
Clock Tower Thrift 
2860 Annandale Rd., Falls Church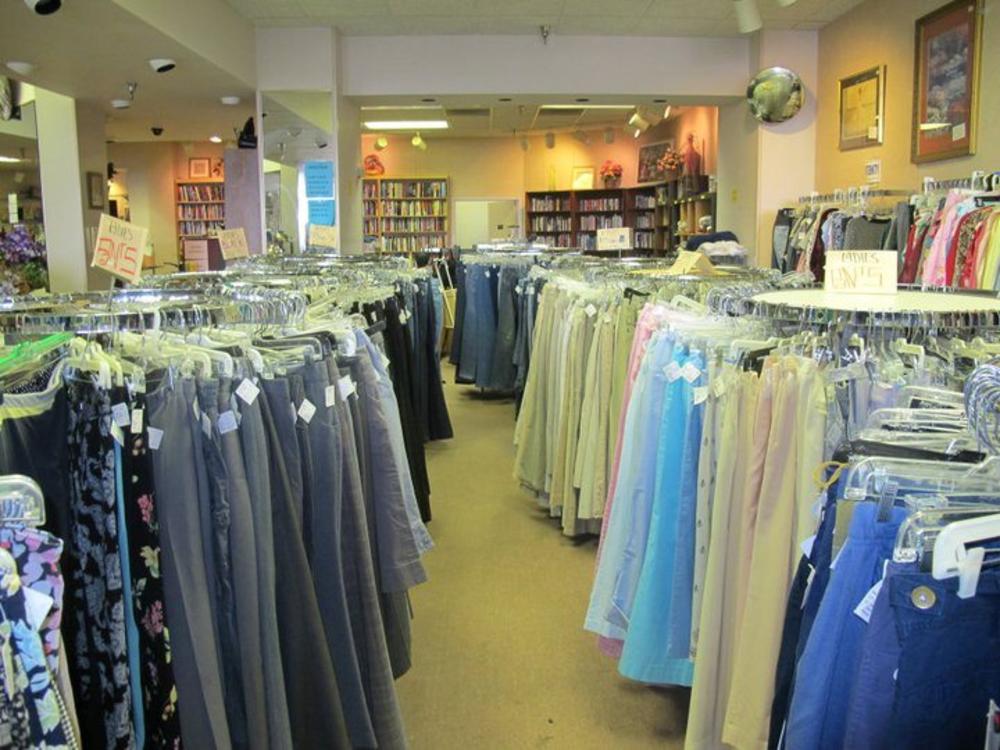 Photo courtesy Clock Tower Thrift via Facebook
A tiny shop with bountiful treasures, Clock Tower Thrift has been offering a wide inventory of gently used items for over 20 years. The inventory of unique accessories and décor supports the Northern Virginia Family Service which helps aid those in need across Northern Virginia. Not only is thrifting here helping to reduce textile waste, but it's also directly assisting families with homelessness, mental health, childhood development, adoption, and more. 
Roaches in the Attic Antiques
697 C Spring Street, Herndon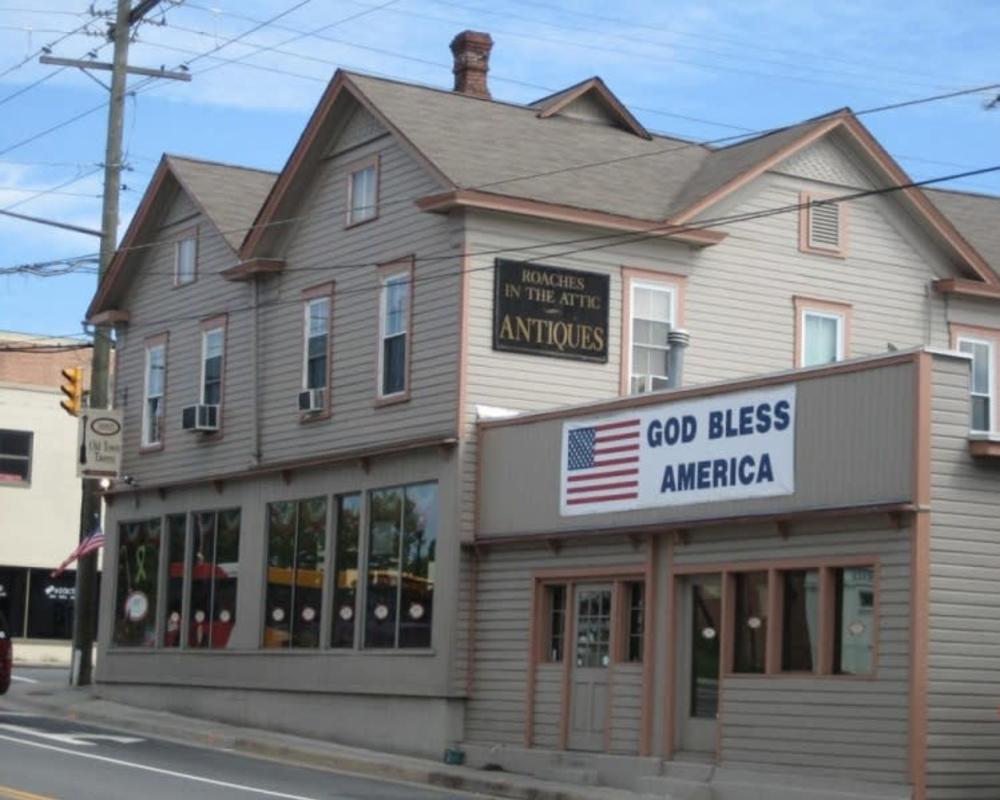 Located in downtown Herndon, Roaches in the Attic Antiques offers a wide range of high-quality antiques and collectibles. Owners Pam and Doug Roach founded the shop in 1990, establishing a local mainstay for tourists and locals alike to buy that one-of-a-kind gift for someone special or add a statement piece to their homes. The collection features beautiful displays of antique furniture, glassware, porcelain, period lamps, and fixtures. The Roaches, who have a long history of collecting Early American Pattern Glass, have meticulously handpicked an eccentric and distinct selection of pieces for their customers.
Hot Tip: Make it an adventure with a full day of eating, shopping, and photo opportunities in small-town Herndon. Here's the ultimate neighborhood guide to Herndon! 
N'Used
284 Sunset Park Dr, Herndon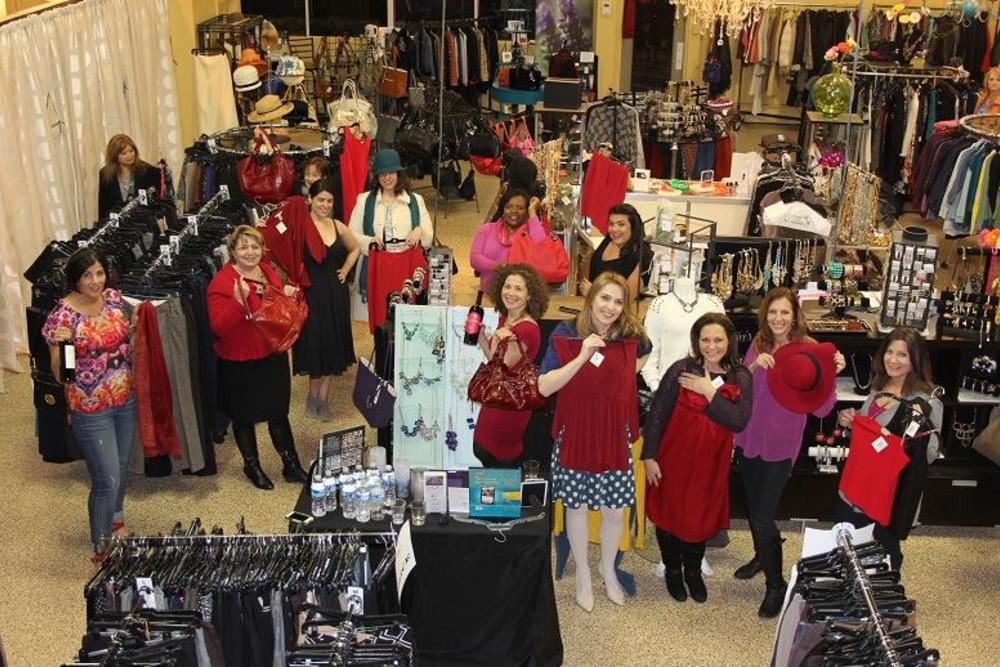 Photo courtesy of N'Used via Facebook
N'Used (as in, New & Used) is an upscale consignment shop offering "Fun to Fine" women's clothing, accessories, and handbags! Aside from the specially curated brand-name selection, what really makes this store special is the harrowing story of why it opened in the first place. Rosemary Edwards, a long-time Reston resident from a family of entrepreneurs, was prompted to open a business of her own when tragedy struck her family after a 2011 housefire destroyed many of her personal belongings. With her salvaged clothing strewn about, Rosemary began to divide the clothes into piles - keep, donate, consign. The sudden lightbulb went off and there grew the idea of opening a consignment shop in her hometown. Today, Rosemary and her team help women find amazing designer clothes at a fraction of the price. 
Hot Tip: Head over a few steps to Weird Brothers Coffee afterward for a little pick-me-up! 
Pennywise
214 Dominion Rd NE, Vienna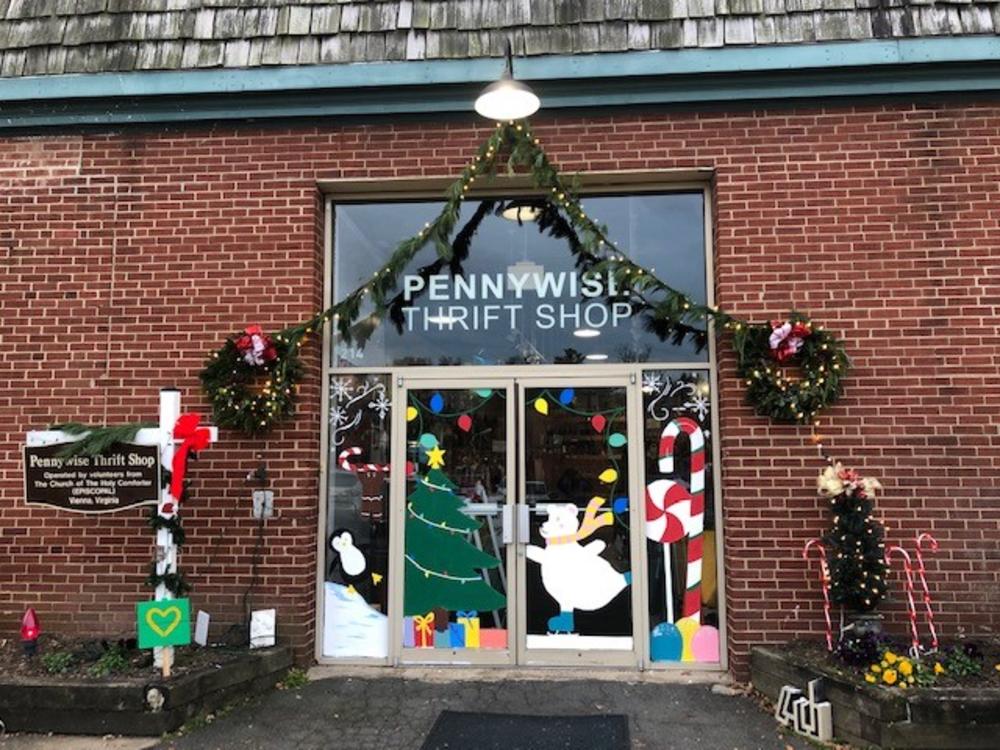 Photo courtesy Pennywise via Facebook
Operated by the Church of the Holy Comforter, Pennywise in Vienna is where "bargains turn into blessings." For over 50 years, the shop has been recycling and selling donated and consigned affordable, lightly used clothing and household items that benefit charitable programs and services in the local community. 
Unique
2956 Gallows Rd, Merrifield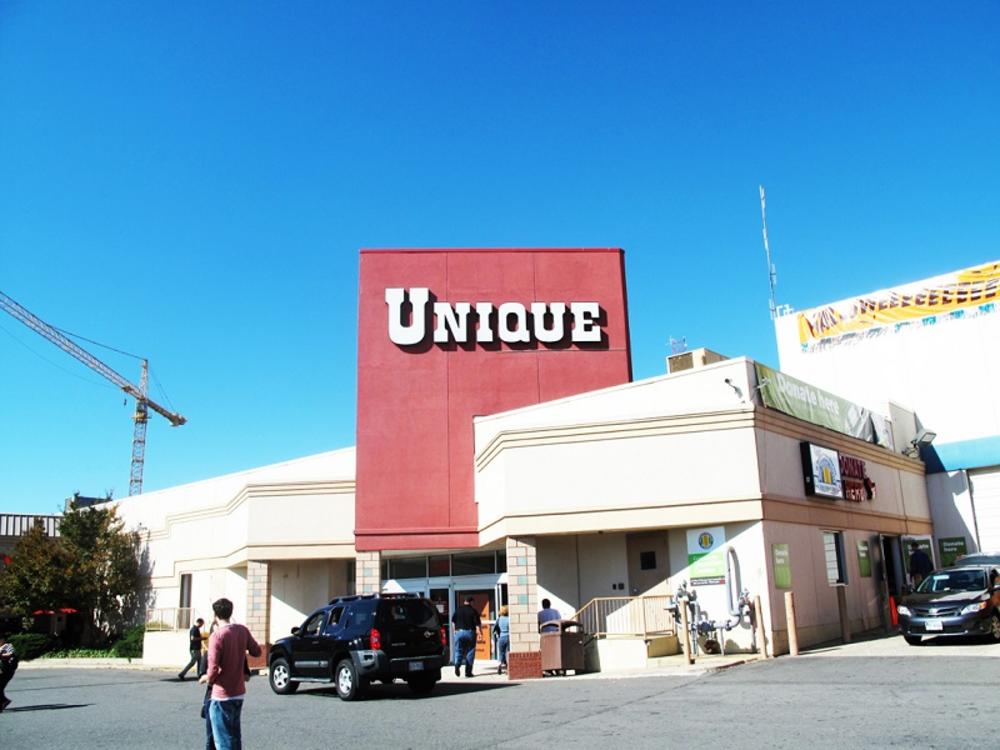 Since its humble thrift shop beginnings, Unique has come a long way in the secondhand space - growing from a single shop to a global reuse champion. Dive into rows upon rows of a constantly changing selection of clothing, accessories, and home goods. After working up an appetite from all your bargain hunting, be sure to swing a couple of minutes around the corner to Mosaic District for award-winning food and fun! 
Kid to Kid
6039 Centreville Crest Ln, Centreville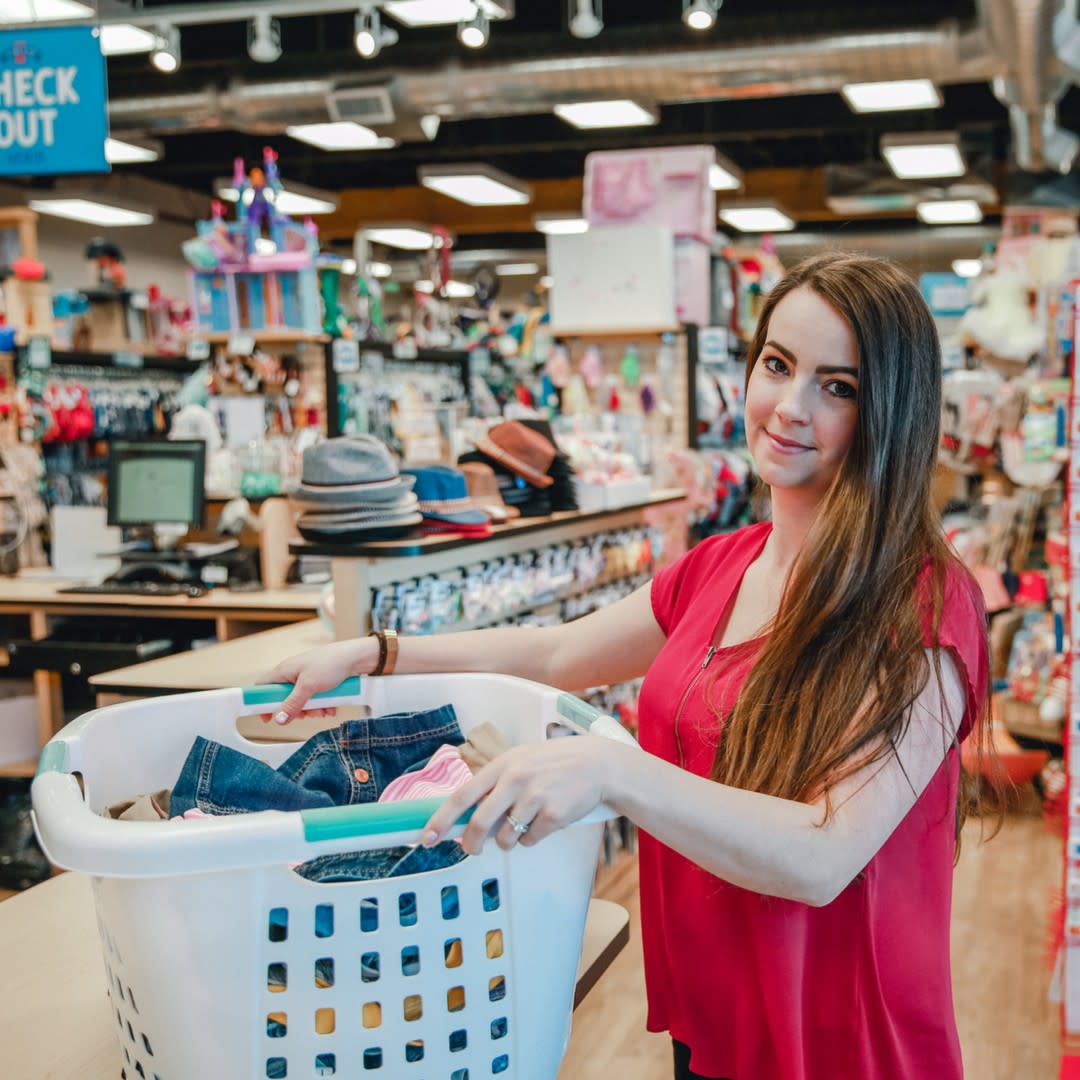 Photo courtesy Kid to Kid via Facebook
Looking for some new(ish) digs for the little ones? Since we all know they outgrow clothes at supersonic speed, consider heading to Kid to Kid in Centreville! Find apparel, shoes, gear, and toys for babies and children of all ages. Shop with confidence knowing that every item has been carefully inspected for quality and cleanliness.
Bonus: DC Big Flea Market 
Photo courtesy The Big Flea Market via Facebook
Did you know that Dulles Expo Center hosts the Mid-Atlantic's LARGEST indoor antiques and collectibles flea market each year? The DC Big Flea Market is an amazing treasure hunt featuring unique and affordable items - from fine antiques to vintage clothing and accessories.
Here are this year's dates: 
March 4-5, 2023
July 29-30, 2023
November 4-5, 2023
Thrifting and antiquing is a great way to not only save money but also to reduce waste and support local communities. Whether you're looking for unique fashion finds or vintage home decor, you'll discover a variety of items at affordable prices at these local shops in Fairfax County. Happy thrifting!