Summer in Fairfax County brings a much-needed wave of outdoor concerts, warm weather, and an al fresco dining scene that makes this season a truly special one. From cozy lakeside coffeehouses to "gourmet dive bars," you'll find caught-that-day seafood and flavorful cuisine at our award-winning eateries. Grab a seat at some of the best waterfront restaurants in Virginia, where the food is as good as the view!
 
Kalypso's Sports Tavern 
1617 Washington Plaza N, Reston

Image courtesy Kalypso's Sports Tavern
With its greenery-filled spaces and picturesque waterfront views, it's no mystery that Kalypso's Sports Tavern was named "Best Al Fresco Dining" by Northern Virginia Magazine for the past four years consecutively. The triple-threat menu offers American, Greek, and Italian fare, such as hummus, tzatziki, spanakopita, falafel, gyro, and more. Yum! 

Cedar Knoll
9030 Lucia Ln, Fort Hunt, VA

Image courtesy Cedar Knoll
Enjoy good food, rich history, and sweeping views of the Potomac River at Cedar Knoll. Built on land that was previously part of River Farm, one of five farms owned by George Washington as a part of his Mount Vernon Estate, the restaurant is built around a former log cabin dating back to the 1800s. Today, the riverfront eatery boasts a romantic setting and American and French fare - including fresh seafood dishes such as rockfish and jumbo lump crab cakes. 
Hot Tip: For double the fun, be sure to take a scenic drive nearby to marvel at the Best Stops Along the George Washington Memorial Parkway! 
 
Lake Anne Brew House
11424 Washington Plaza W, Reston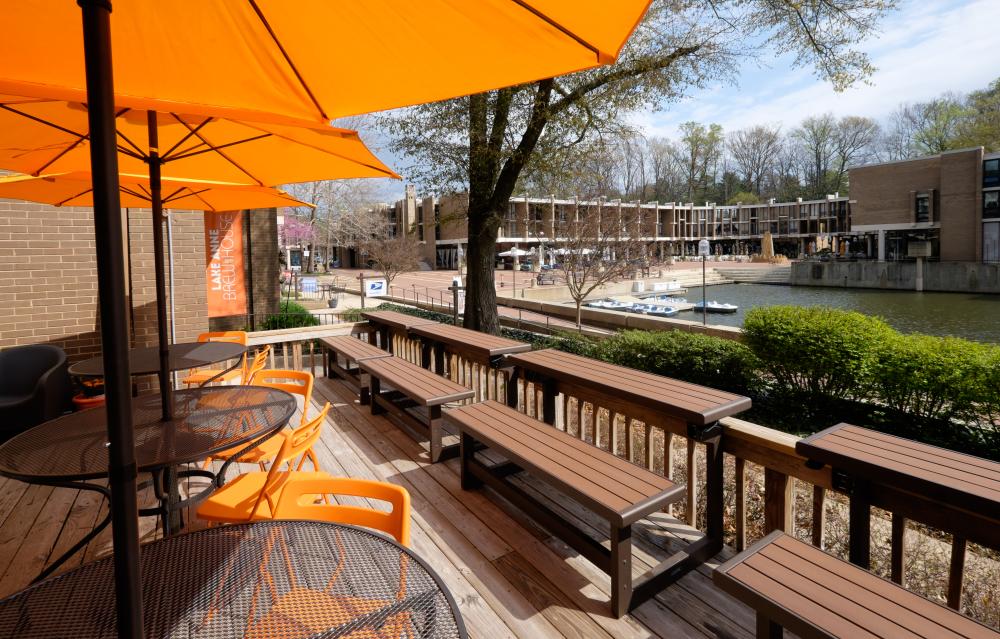 Image by Charlotte Geary, courtesy Lake Anne Brew House
Beer lovers, this one's for you! Kick back with a cold one at Lake Anne Brew House, a husband and wife-owned nano-brewery taproom in historic Lake Anne Plaza. Relax on their large wood deck overlooking the water, and munch on Nordic Knot pretzels, a sister business of the brewery. 
Hot Tip: If you're a craft beer lover, score exclusive discounts, freebies, and prizes with the Fairfax County Locally Poured Pass!
Cafesano
11130 M South Lakes Dr, Reston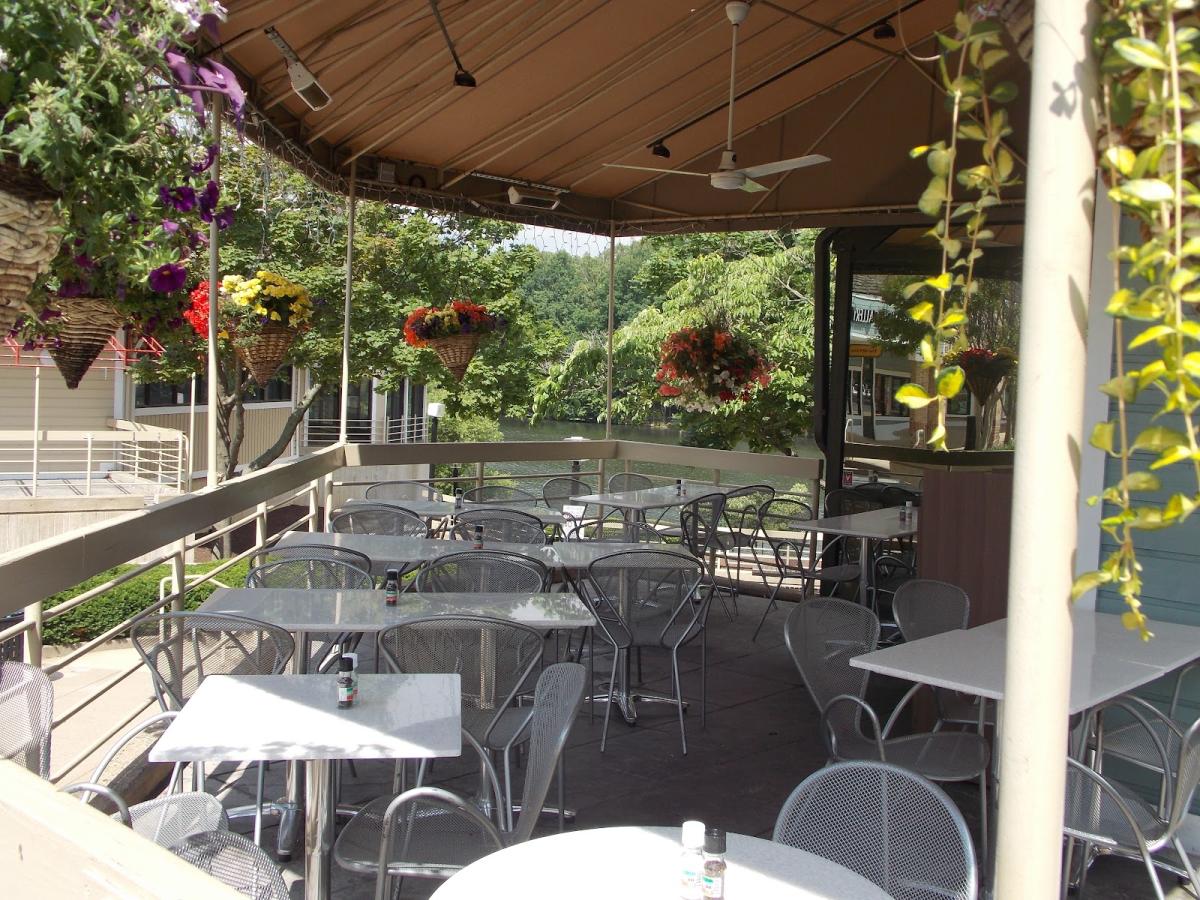 Image courtesy Cafesano via Facebook
For waterside dining in a bright and airy space, enjoy an afternoon meal alongside Lake Thoreau at Cafesano. The beloved Reston neighborhood restaurant serves up a variety of dishes from both Italy and the Mediterranean. Fresh vegetables, whole grains, lean meats, herbs and spices come together to create flavorful, made-to-order traditional dishes - from shawarma wraps to brick oven pizza.

Brickmakers Cafe 
9751 Ox Rd, Lorton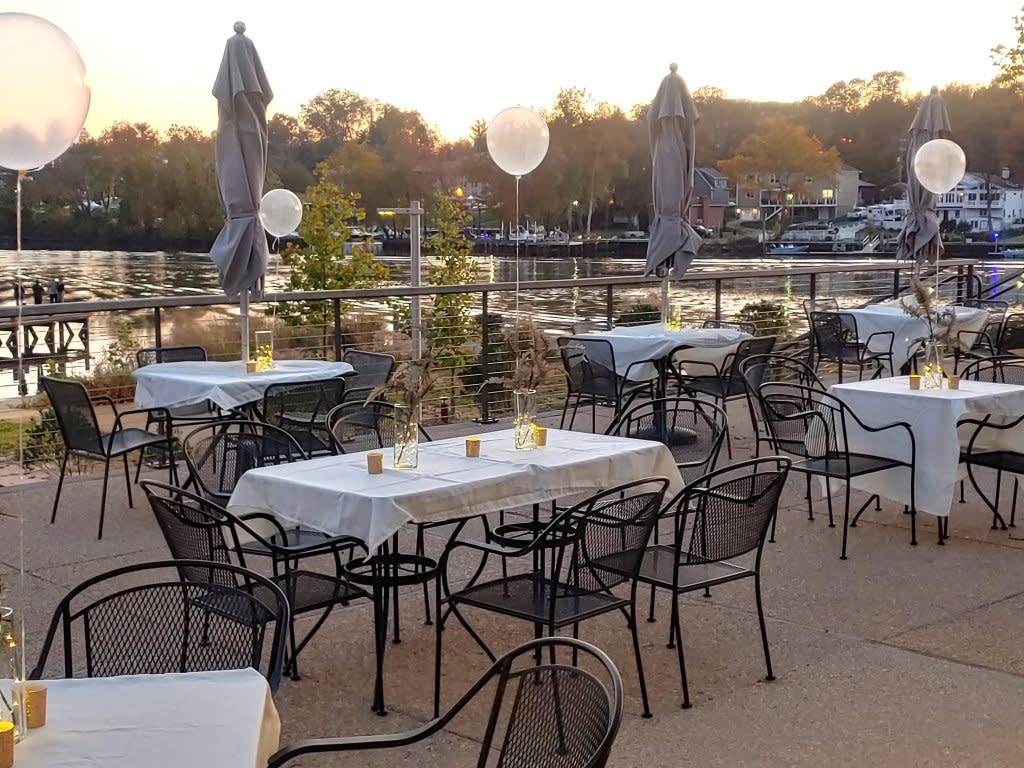 Image courtesy Brickmaker's Cafe
Enjoy a scenic meal overlooking the Occoquan River, a tributary of the Potomac River, at Brickmakers Cafe, named after the brick kilns that historically lined the property inside of Occoquan Regional Park. In fact, the park hosts the last of nine large beehive brick kilns, used by prisoners at the start of the 20th century to churn out many of the red bricks used in Northern Virginia and DC buildings (including the famed Workhouse Arts Center). The casual menu includes soups and sandwiches, salads, beer and wine - as well as seasonal specials.

Hot tip: Brickmakers Cafe is nestled underneath The River View at Occoquan, located at Occoquan Regional Park, which is also home to the Turning Point Suffragist Memorial, a showcase for the stories of the women's suffrage movement and the women suffragists who fought for decades for the right to vote.
Cafe Montmartre
1625 Washington Plaza N, Reston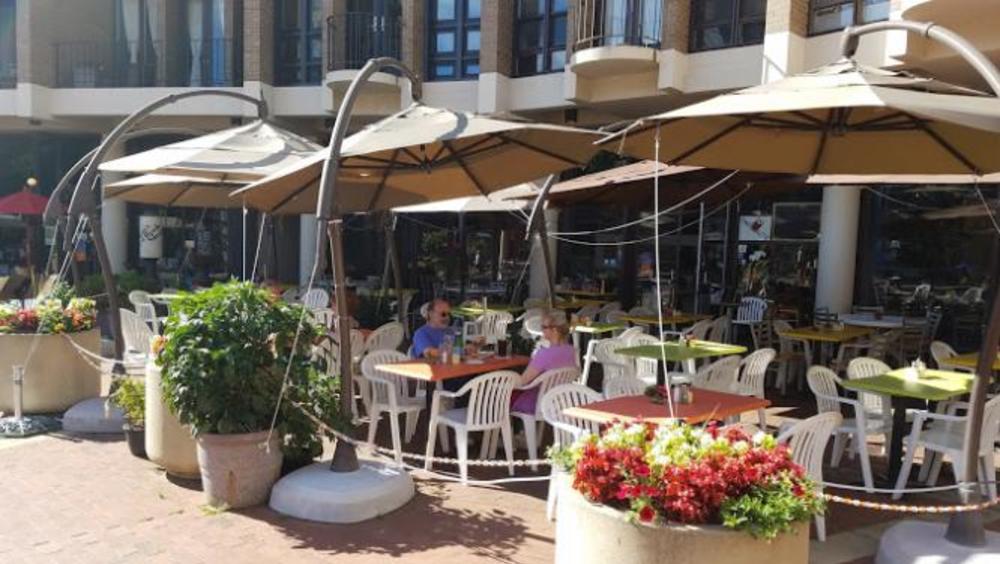 Cafe Montmarte, one of Lake Anne Plaza's best kept secrets, is a unique "French & Viet Bistro Restaurant." The eatery serves a variety of dishes, from Vietnamese pho noodle soup to garlic-sauteed escargot. After your meal, take a stroll along the waterfront plaza or through nearby Reston Town Center to see all the public artworks on display - including a globe over three decades old!
 
Lake Anne Coffee House & Wine Bar
1612 Washington Plaza N, Reston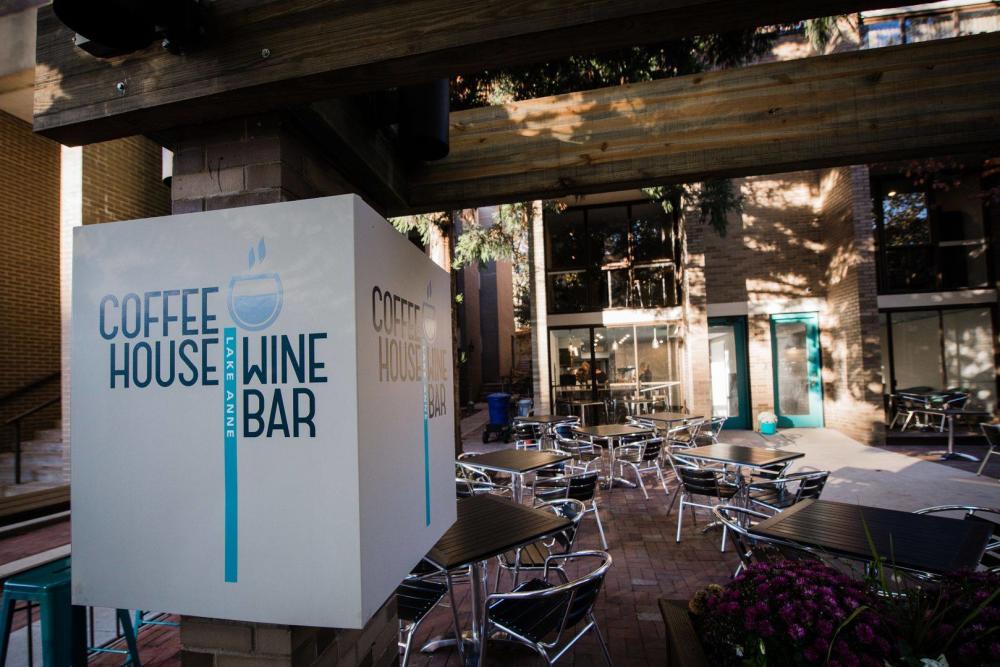 Image courtesy Lake Anne Coffee House and Wine Bar
Savor tasty seafood, hand-picked cocktails and wines, locally-roasted coffee and more at Lake Anne Coffee House and Wine Bar! Chef Meagan's seasonal menu highlights the local foods our region has to offer - from her famous breakfast salads to delicious dinner. Hang out and enjoy the friendly and intimate atmosphere, tasty eats, and live music alongside historic Lake Anne. 
Red's Table
11150 South Lakes Dr, Reston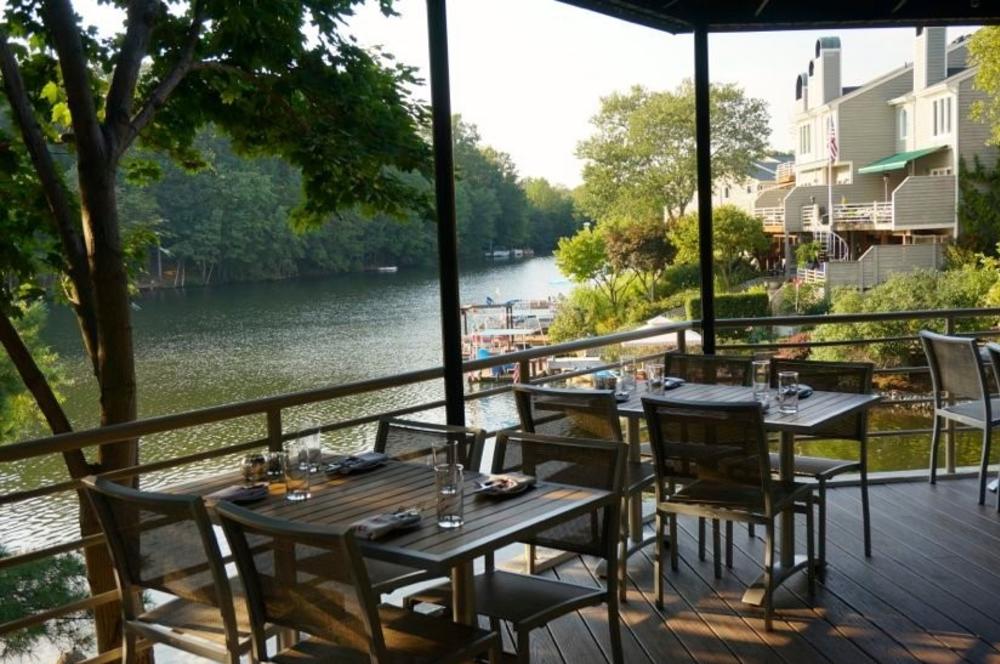 Image courtesy Red's Table
Red's Table is a family-owned Reston eatery with lake views, a sweeping deck, and rustic-modern character. The neighborhood restaurant was opened in 2015 by three brothers who grew up in Reston, citing South Lakes Shopping Center as the "literal and figurative center of our childhoods." Now, at the epicenter of their lives, they're making their neighborhood proud serving up American classics and delectable seafood. 

As you can see, Fairfax County's waterfronts are bustling with scenic dining destinations for every palette. Add these spots to your list for the summer, and be sure to tag us in all of your local adventures using #FXVA and @VisitFairfax on social media. Which restaurants caught your eye? Did we miss any other area favorites?