The other day I received a Google Alert in my email that caught my attention.  I took a peek and saw where one of our attractions was being highlighted in the Atlas Obscura Guide to Virginia. For those of you who aren't familiar with Atlas Obscura, here's how they describe themselves on their "About" page:
"We are a global community of explorers, who have together created a comprehensive database of the world's most wondrous places and foods —16,324 of them contributed by our community so far" 
Pretty cool. So, of course, I had to check out their website see what other attractions here in Fairfax County were on the list.  Turns out we have 15!  More than 10% of all the sites listed for the entire Commonwealth of Virginia!  So if you want a heads up on all the "off-the-beaten-path" Fairfax County destinations they feature, read on. 
1. CIA Museum
Don't go here. I'm serious. Do not go to CIA Headquarters expecting to be able to visit their museum. Trust me. I accidentally turned in there one time when I first moved to the area looking for something else and they didn't exactly roll out the welcome mat for me and my 1992 Nissan pickup truck.  However, they do have a museum and if you're invited there in an official manner and are lucky enough to see it please enjoy and let me know how it was.
Location/Directions: McLean
What To Know: NOT open to the public. The museum features declassified weapons and all kinds of cool spy stuff.  Exhibits are sometimes displayed outside of CIA headquarters for viewing.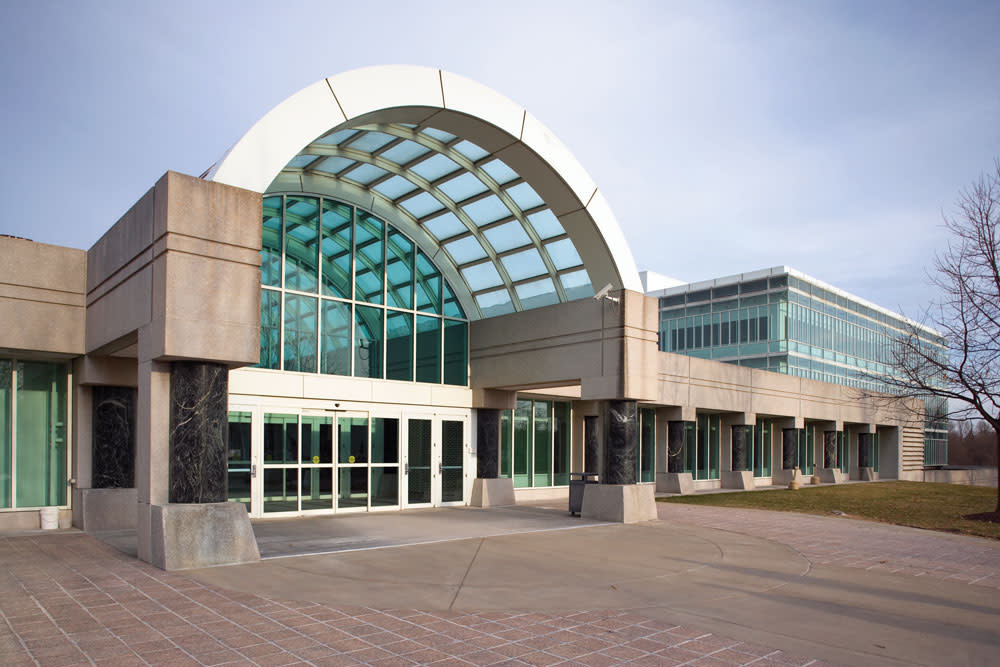 2. Foamhenge                                               
Foamhenge - a full-size Styrofoam replica of Stonehenge - made its Fairfax County debut in 2017 (after a previous stint in Natural Bridge, VA) and local lovers of Styrofoam and oddities rejoiced.  Located on the property of the ever-popular Cox Farms, I first laid eyes on Foamhenge for myself this past autumn during their fall festival.  I've never been to the real Stonehenge, but for what it's worth, this thing looked legit to me. I guess you would have to be a Druid scholar to really care or know the difference (aside from the Styrofoam).    
Location/Directions: Centreville
What to know: Foamhenge is entirely closed to visitors January-March. Foamhenge will be open very limited hours during Cox Farms' Spring, Summer, and Winter seasons; access will be via shuttle from the Corner Market during specified hours.  Your best bet is to take it all in during the Cox Farms Fall Festival (September-November).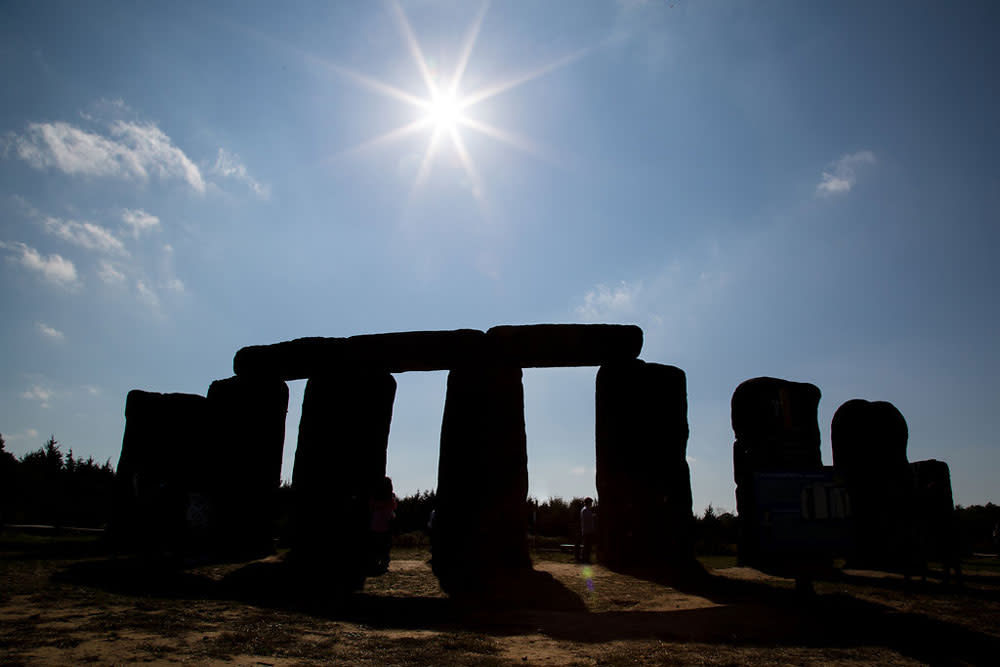 3. Patowmack Canal Ruins                
Obviously, George Washington was an ambitious man. Surveyor. General. President. Maker of delicious whiskey. And in his effort to make America great he set out to create a series of canals that would open up a waterway from DC to Pittsburgh for commerce to flow.  It eventually operated for 26 years but then faded away due to high costs. I've seen remnants of this ambitious failure for myself on a couple trips I've taken to Great Falls Park - it's an easy walk from the visitor center. Ask a Park Ranger and walk towards where they point.
Location/Directions: Great Falls
What to know: Entry to the park is $10/car, or $5/person without a car.  Pass is good for three days.  It can get busy during good weather days on the weekends so plan your visit accordingly.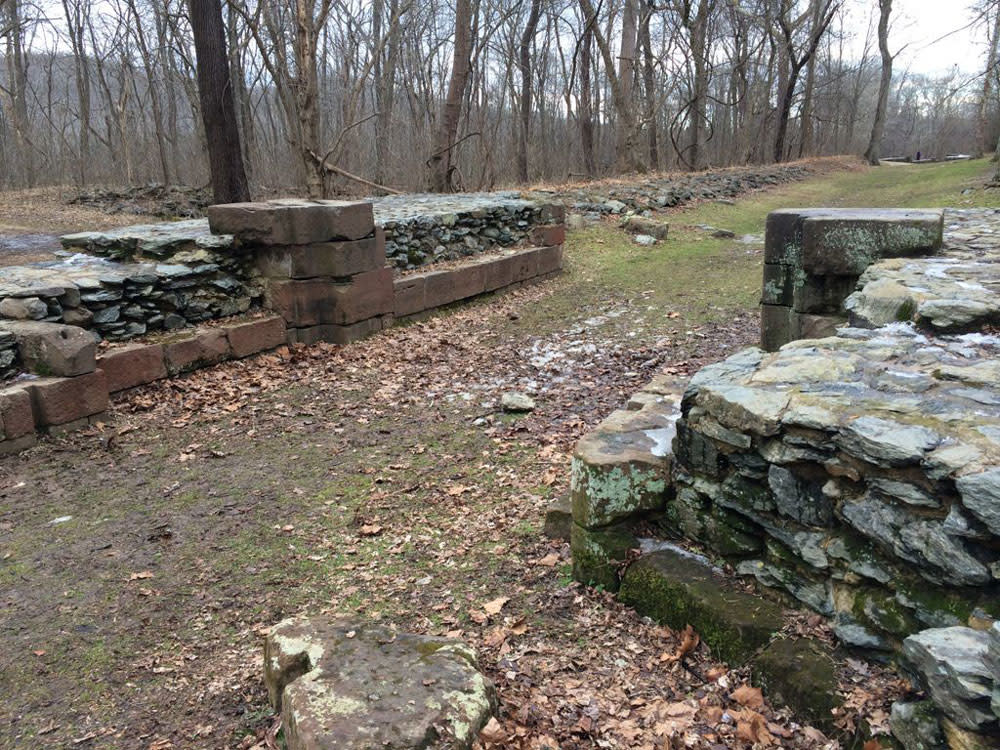 Image Courtesy Fun in Fairfax
4. National Firearms Museum
I've gone here one time. There are lots of guns.  If you're into that type of thing then the National Firearms Museum is your Shangri La.  They have thousands of guns in 15 different galleries divided up by eras in American history.  
Location/Directions: Fairfax
What to know: The museum is located in NRA Headquarters and is free to visit.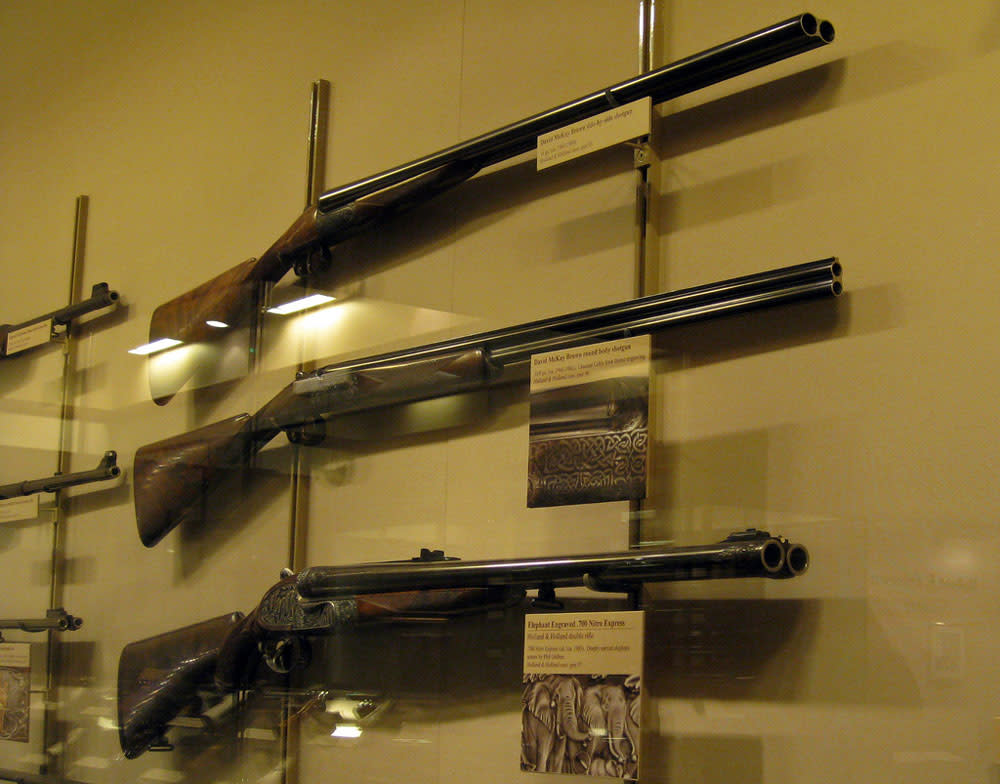 Image Courtesy Flickr User Joe Loong
5. Foxstone Park Bridge
For over 20 years, an FBI agent sold secrets to the Russians and the drop off point was this bridge. It's located in a small park used mostly by locals walking their dogs and such.  After the espionage activity was uncovered, this place became part of spying lore.  
Location/Directions: Vienna
What to know: Bridge is easily seen from the road passing by the park.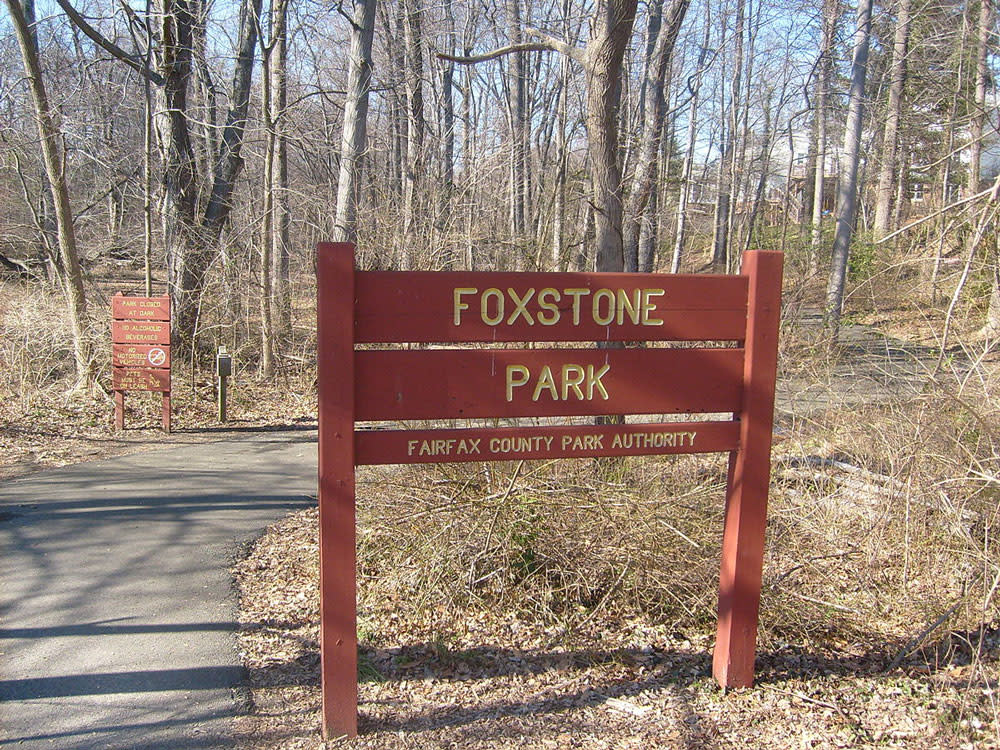 Image Courtesy Wikipedia User Danteb
6. Space Adventures
So if you have $20 million dollars laying around you can be a space tourist.  Who knew?  Not me.  This company will arrange to take you to the International Space Station, have a spacewalk, or simply do a run-of-the-mill zero-gravity flight.  This probably flew under my radar because I have enough trouble coming up with money to pay for daycare. 
Location/Directions: Tysons
What to know: This company was founded in 1998 and, according to their website, have arranged eight spaceflights for seven clients.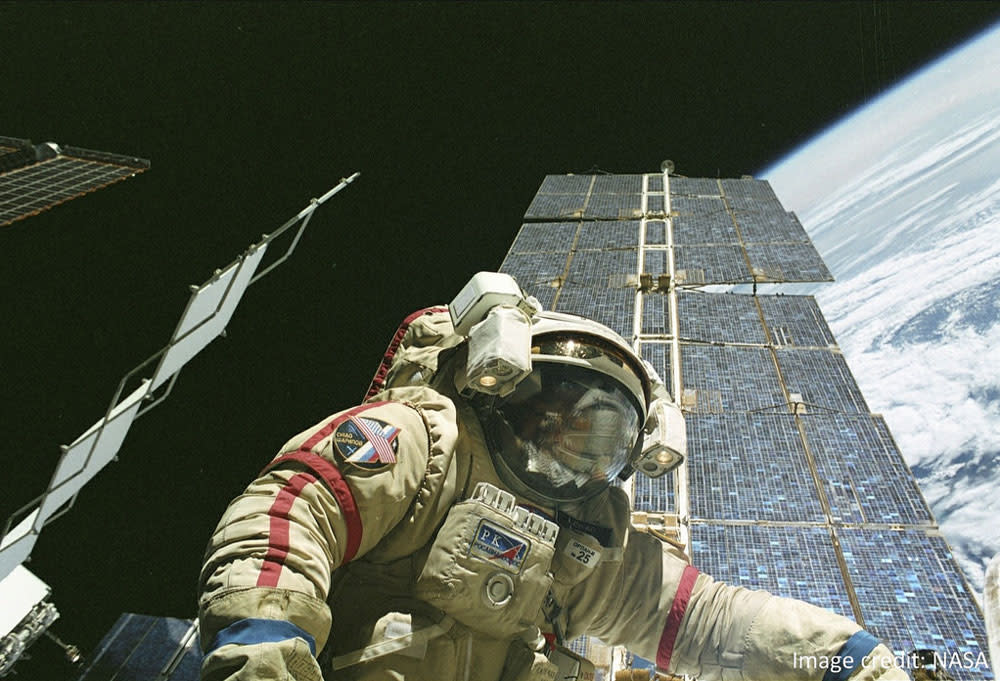 7. Mount Vernon Slave Cemetery
Most people who visit George Washington's Mount Vernon probably center their visit around touring the iconic mansion and exploring the amazing underground museum.  But those who do just that miss out on one of the most poignant sites found anywhere on the property.  The slave cemetery and accompanying Slave Memorial site was opened to the public in 1983.  I've never been there, but that will change the next time I go.
Location/Directions: Mount Vernon
What to know: The memorial is located approximately 50 yards southwest of George and Martha Washington's tomb, on a bluff above the Potomac River.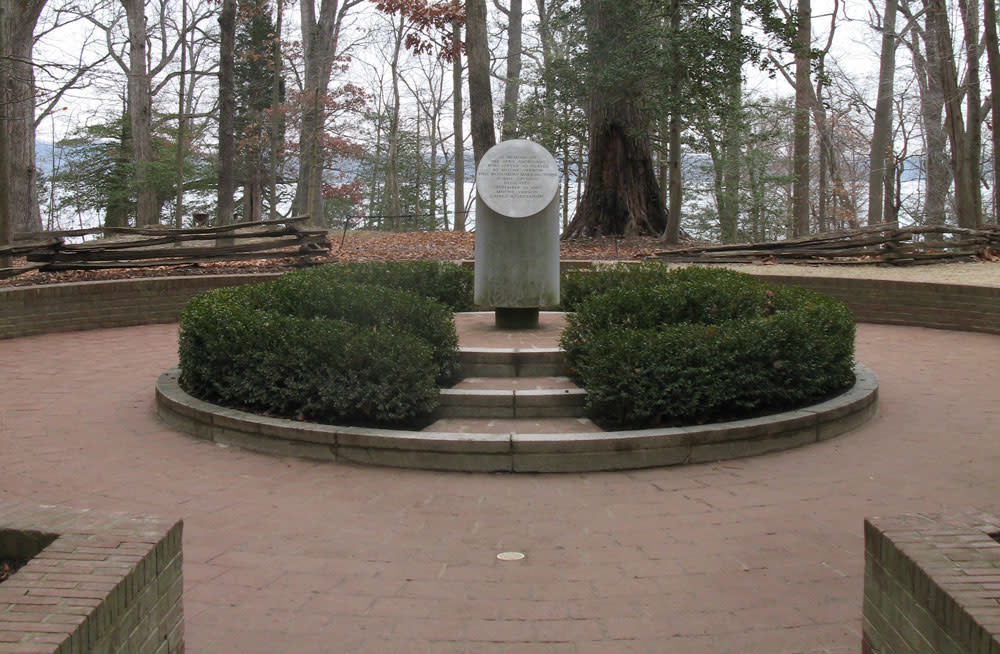 Image Courtesy Wikipedia User Aaron Barlow
8. George Washington Memorial Parkway
This is one of the most beautiful highways in the entire DC area (when it's not crowded during rush hour). On the north end, you'll find Great Falls Park and to the south, you'll find George Washington's Mount Vernon.  The GW Parkway is one of my favorite rides along the Potomac River.  From the seat of your car, you'll ride by iconic Washington, DC sites like the Lincoln Memorial, Arlington National Cemetery, The Kennedy Center, the United States Marine Corps (Iwo Jima) Memorial, and more.
Location/Directions: Eastern edge of Fairfax County/Arlington/Alexandria 
What to know: Access the parkway in the north via Route 123 or in the south at George Washington's Mount Vernon.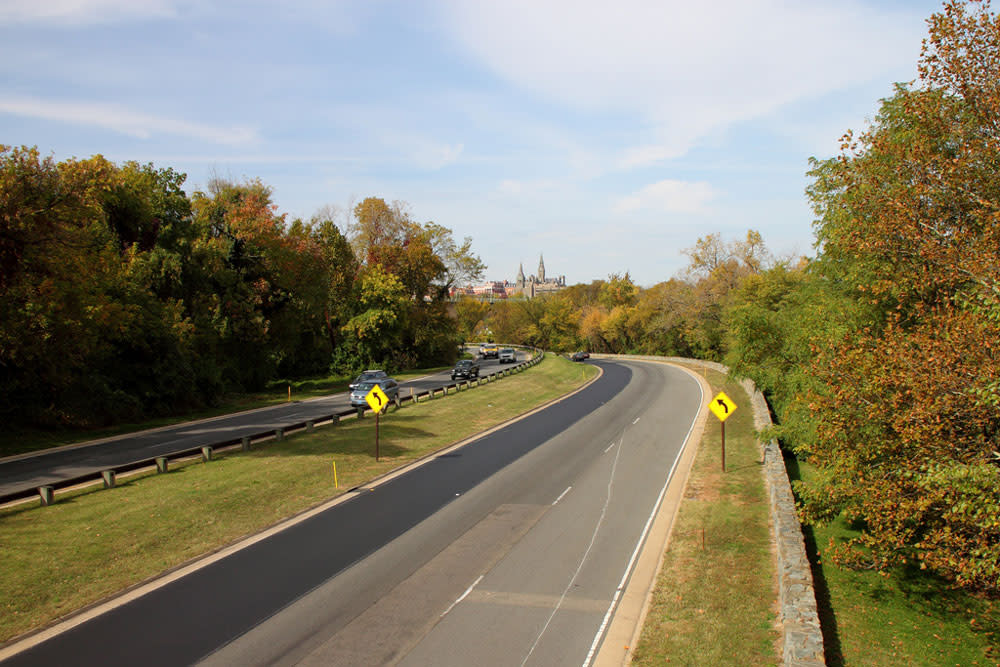 Image Courtesy Flickr User Mr.TinDC
9. Workhouse Prison Museum
At the Workhouse Arts Center, you'll find a museum detailing the plight of the suffragists, the brave women who protested for the right to vote. And won!  I love this place - the Workhouse, the museum, everything.  The Workhouse is a prison turned art colony and just oozes creativity everywhere.  The reason the prison museum is here is because the suffragists demonstrating in front of the White House for the right to vote were sentenced to the Women's Workhouse at Lorton.  And 2020 is the 100th anniversary of the 19th amendment to the Constitution, which allowed women the right to vote, so there really is no better time to visit.
Location/Directions: Lorton
What to know: The museum is located in several studios in the former Workhouse, which now houses the Lorton Arts Center.  Visitors are welcome for free five days a week.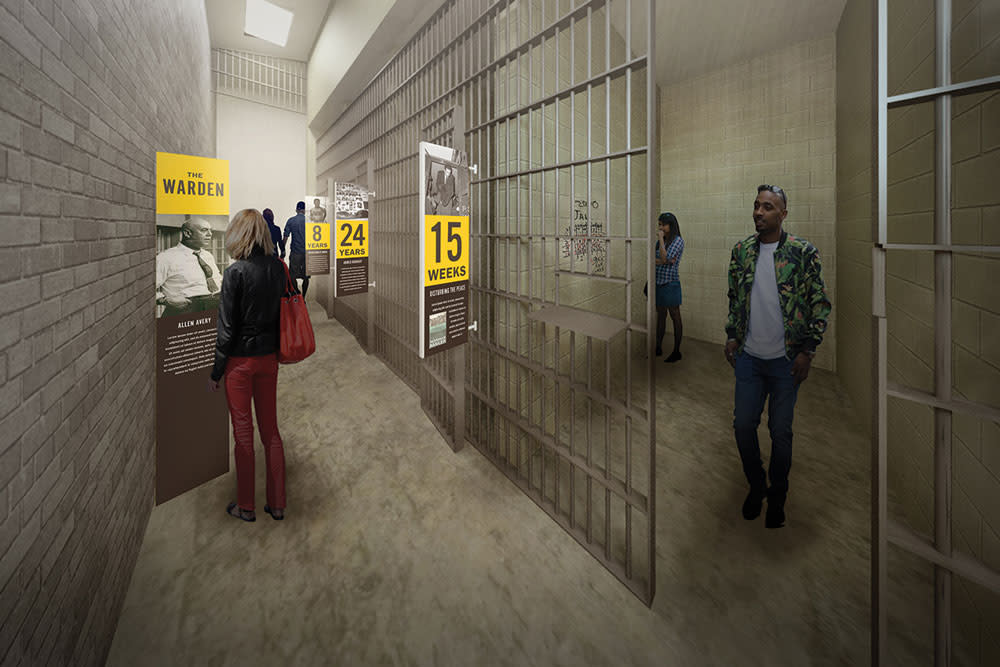 10. Army Museum Support Center
Didn't know about this one.  Turns out the Army has been collecting items to the tune of 16,000 paintings, photos, and sculptures and more over the years which all currently live in a football field-sized warehouse on the base at Fort Belvoir.  The public can't gain access to them currently but all will be unveiled at The National Museum of the United States Army - opening in 2020 adjacent to Fort Belvoir in southern Fairfax County. 
Location/Directions: Fort Belvoir
What to know: Not open to the public.  You'll have to exercise your patience and view their collection when The National Museum of the United States Army opens in 2020.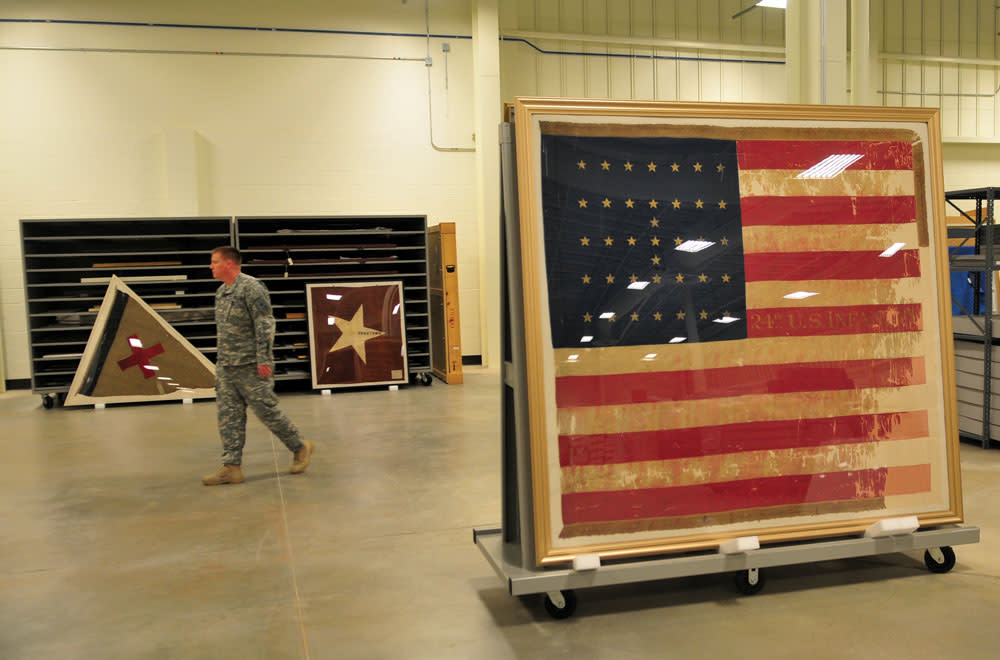 11. Smithsonian's National Air and Space Museum Steven F. Udvar-Hazy Center
Where to begin?  This place is amazing from the Space Shuttle Discovery to the SR-71 Blackbird and everything in between.  I never get tired of going here and seeing all the air and spacecraft on display.  All that, plus one of the coolest IMAX theaters around playing all of today's top movies make the Udvar-Hazy Center a must visit when traveling to the area. 
Location/Directions: Chantilly
What to know:  Museum is free, but it does cost $15 to park (before 4pm).  You can also head up to the Observation Tower and watch airplanes landing at adjacent Dulles Airport.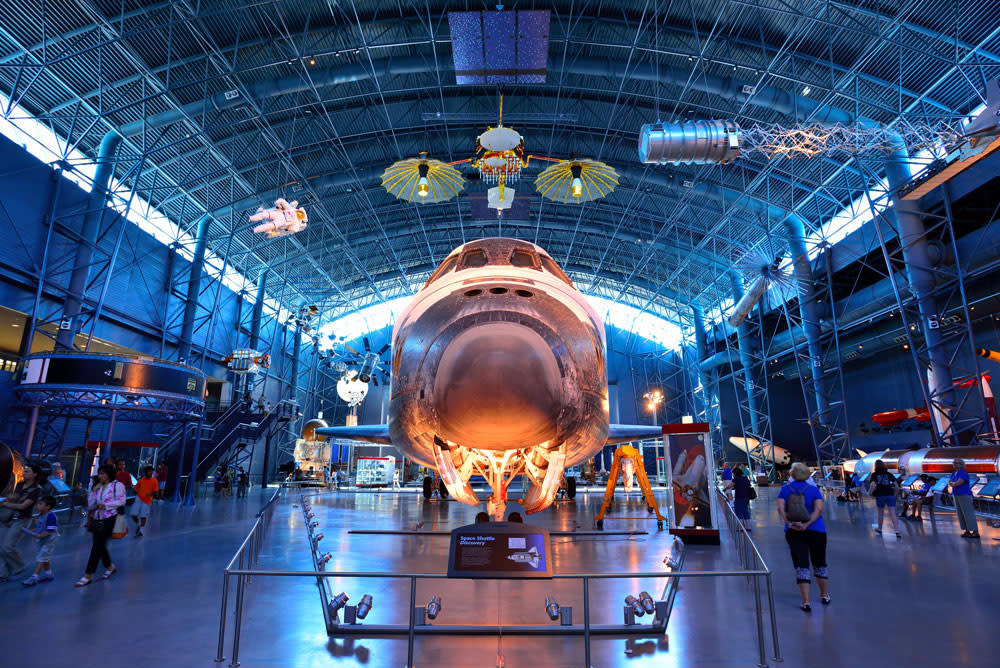 12. Kidwell Farm at Frying Pan Farm Park
This made the list because the pardoned Presidential turkeys were sent here instead of being eaten for Thanksgiving dinner.  They aren't sent here anymore but the distinction remains.  However, Frying Pan Park is totally worth visiting anyway because aside from the farm with all kinds of animals, there are walking trails to enjoy and seasonal events happening year-round.  Definitely one of the places in the county that families have enjoyed for generations.  
Location/Directions: Herndon
What to know:  The Farm is free to visit. Check their event calendar before you go to see if special events are happening when you're there.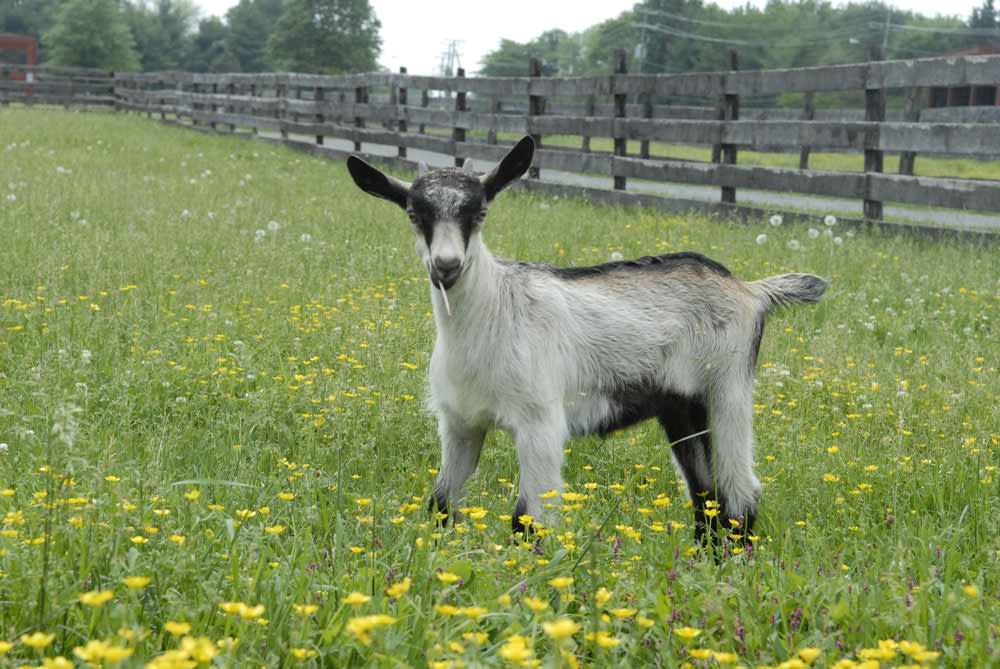 13. Civil War Graffiti at Washington's Tomb
Mount Vernon's second appearance on the list.  The tomb itself is a very special place, but the graffiti makes it even cooler.  During the Civil War, troops from both sides visited Mount Vernon to pay tribute to General Washington and would even pay a small fee for the honor.  The graffiti found at the tomb was left by soldiers either guarding the tomb or visiting.  A very special place for Americans to visit ever since George Washington passed away.
Location/Directions: Mount Vernon
What to know:  Once on the grounds at Mount Vernon, follow the signs to the tomb.  Mount Vernon holds a brief wreath-laying ceremony at the Washingtons' Tomb daily which you can attend and is included in your price of admission. April-October, 10AM, 3PM and November-March, 12PM.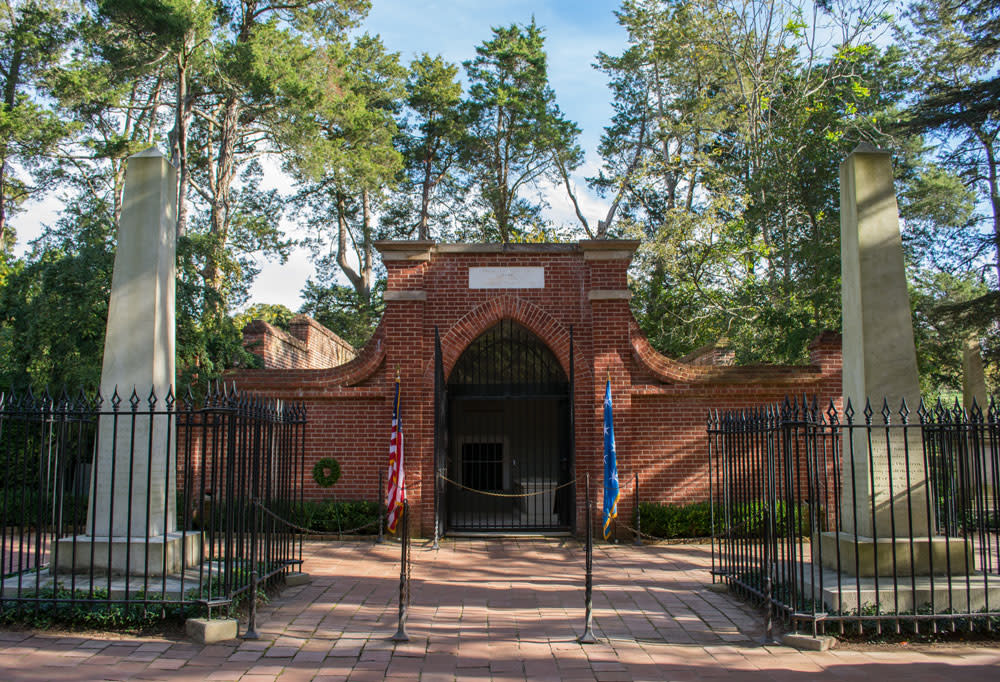 Image Courtesy Wikipedia User Tim Evanson
14. Dol Hareubang of Meadowlark Botanical Gardens
This was the spot that I was alerted about by email. I knew of the statues as I've seen them many times during my visits to Meadowlark, but I didn't know the meaning behind them.  Turns out they ward off evil spirits and hail from the Korean island of Jeju. The two at Meadowlark are located at the entrance to the Korean Bell Garden and only steps from the hand-made pagoda which covers the three-ton Bell of Peace and Harmony.
Location/Directions: Vienna
What to know:  The gardens are open year-round and a small entrance fee is required.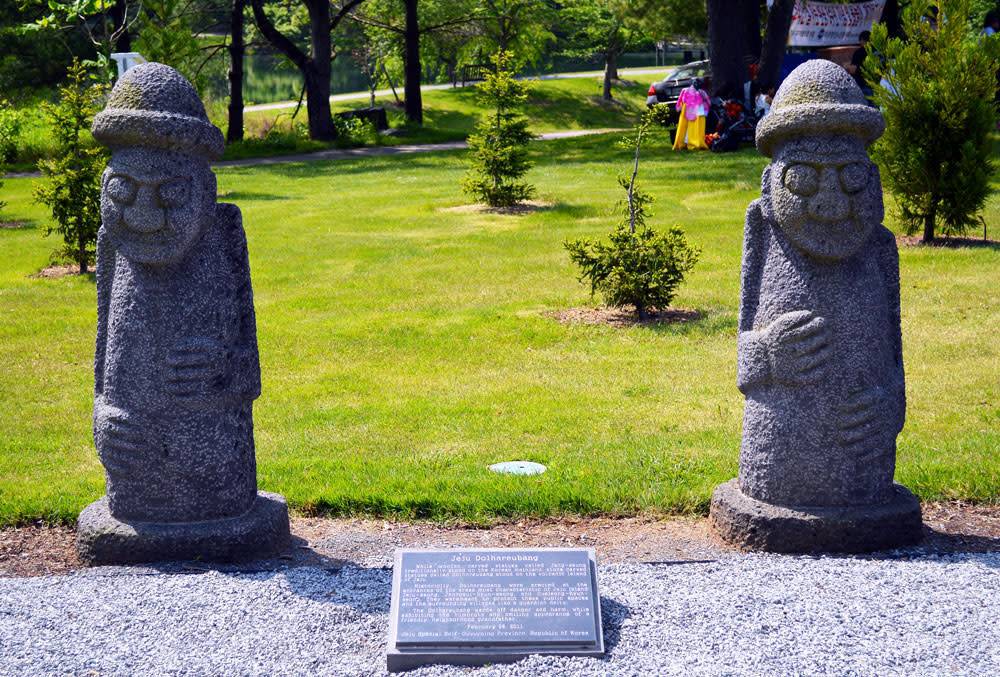 15. Dulles Airport Mobile Lounges
I rode one of these beauties the other day.  They transport you from the main terminal at Dulles International Airport to the gates on the far side of the property and vice versa.  It's always fun to be on one of these with people who have never seen them before because they can't help but comment and wonder what the heck they're stepping into.  My colleague and I were on one of these going to a trade show and she had the best idea ever...instead of being colored with their drab off-white current coloring, they should paint them all to look like animals or Disney characters. I'd much rather be riding an alligator or Pooh-themed mobile lounge than riding in just a normal mobile lounge. How about you?
Location/Directions: Dulles Airport
What to know:  When you get on these things, move as far to the front as you can as a courtesy to those trying to get on behind you.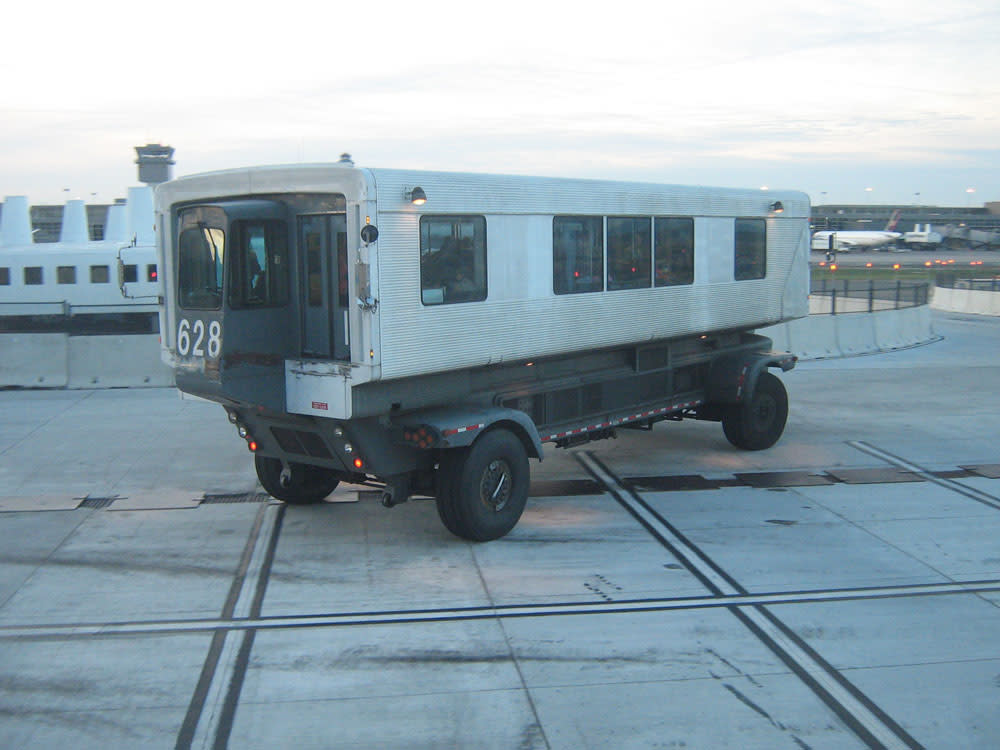 Image Courtesy Flickr User Dave_7
---