I took a peek recently at one of my favorite websites - the Atlas Obscura Guide to Virginia. For those of you who aren't familiar with Atlas Obscura, here's how they describe themselves on their "About" page: "We are a global community of explorers, who have together created a comprehensive database of the world's most wondrous places and foods —24,594 of them contributed by our community so far, and more every day..." 
The last time I looked over the list, Fairfax County had 15 sites listed. To my amazement, that number has now ballooned to 53 and growing - more than 20% of all the sites listed for the entire Commonwealth of Virginia! 
Below you will find 15 top Atlas Obscura sites in Fairfax County that are ready and waiting for you to visit. Further down in the article, browse the photo gallery to see and learn more about the rest of these quirky and interesting sites. 
 
1. George Washington's Distillery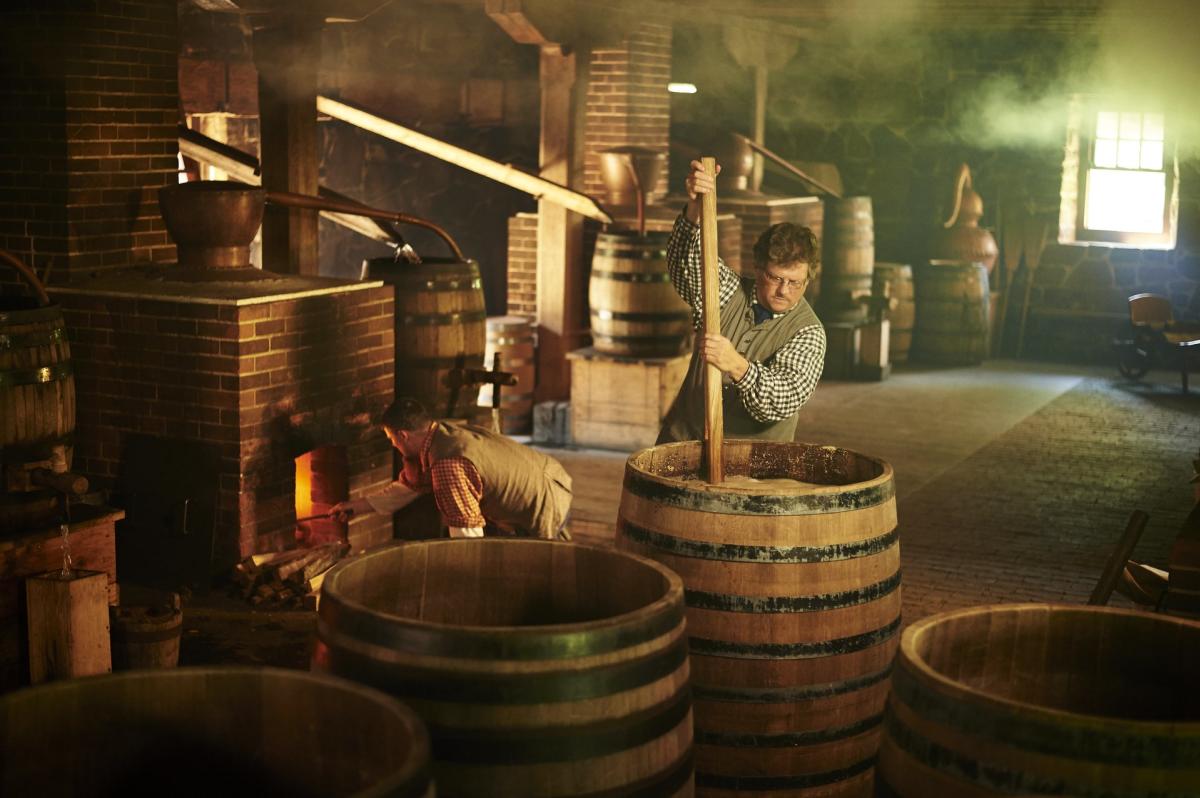 Image courtesy Virginia Tourism Corporation
Ahhhhh, whiskey. POTUS 1 had the leadership skills to outwit the British army and help jumpstart a new country but he was also keen on making money - which brings me back to whiskey. The year of his death (1799) saw his distillery make over 11,000 gallons of his unaged hooch, which was being sold to all the thirsty Americans that could get their hands on it. The whiskey itself is so good that it even has its own Atlas Obscura listing and has been named the "Official Spirit of the Commonwealth of Virginia." Plus, the distillery is the Gateway to the American Whiskey Trail. Distilled spirits produced at Mount Vernon are available for purchase at the distillery, at The Shops at Mount Vernon, and online.
Location/Directions: Mount Vernon
What To Know: Open to visitors April - October. Keep an eye out on Mount Vernon's event calendar for weekly whiskey tastings!
 
2. Foamhenge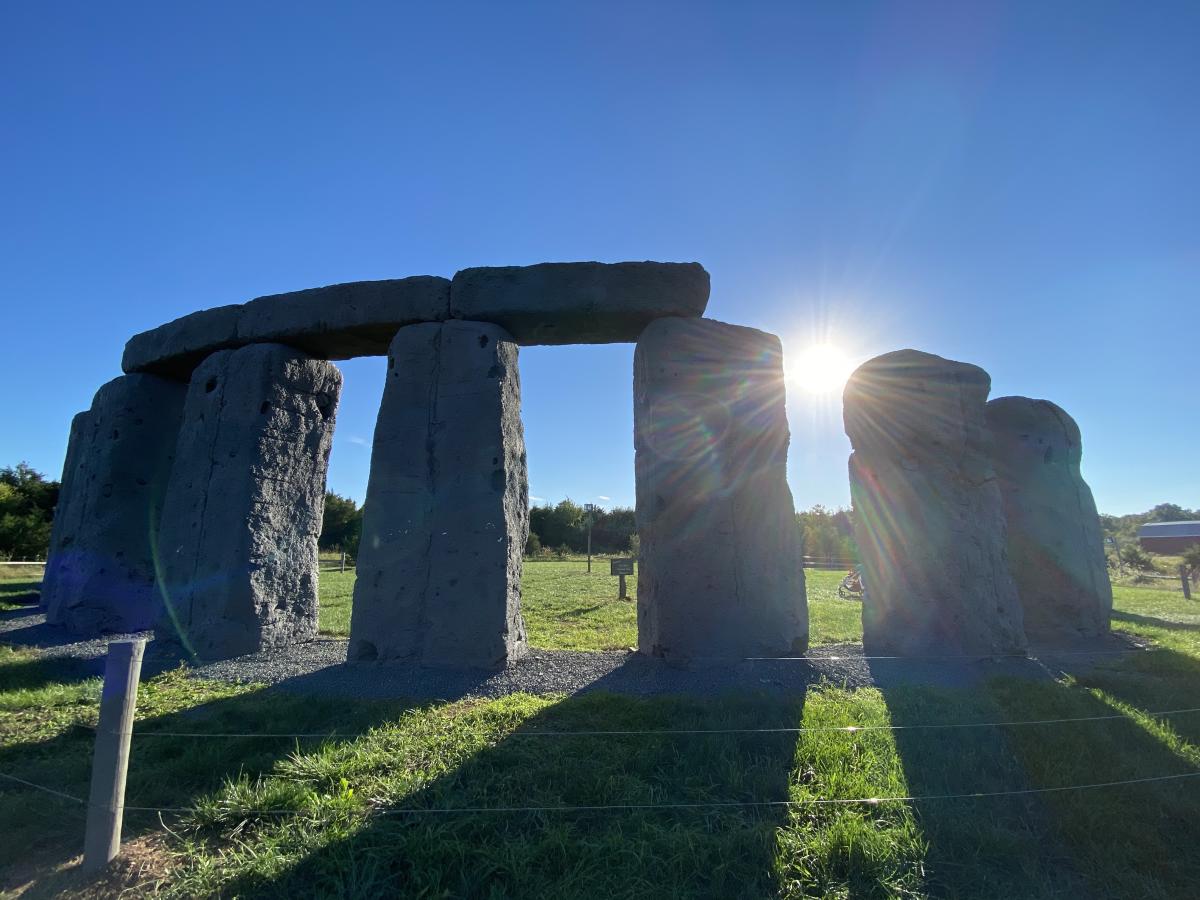 Foamhenge - a full-size Styrofoam replica of Stonehenge - made its Fairfax County debut in 2017 (after a previous stint in Natural Bridge, VA) and local lovers of Styrofoam and oddities rejoiced. Located on the property of the ever-popular Cox Farms, I first laid eyes on Foamhenge at Cox Farms' Fall Festival a few years ago and visited again with my son this past fall. It's still awesome. I've never been to the real Stonehenge, but for what it's worth, this thing looked legit to me. I guess you would have to be a Druid scholar to really care or know the difference (aside from the Styrofoam).    
Location/Directions: Centreville
What to know: Open spring and summer 2022: Between April 30 and August 20, Foamhenge will be open to visitors 1-2 p.m. on Saturdays as part of our weekly Smokin' Saturday events. (Access via Corner Market shuttle). In fall 2022, access is included with your Fall Festival and Fields of Fear admission during regular hours of operation. At Christmas, Foamhenge is closed to visitors except for brief visiting hours on select dates (TBD).
 
3. Patowmack Canal Ruins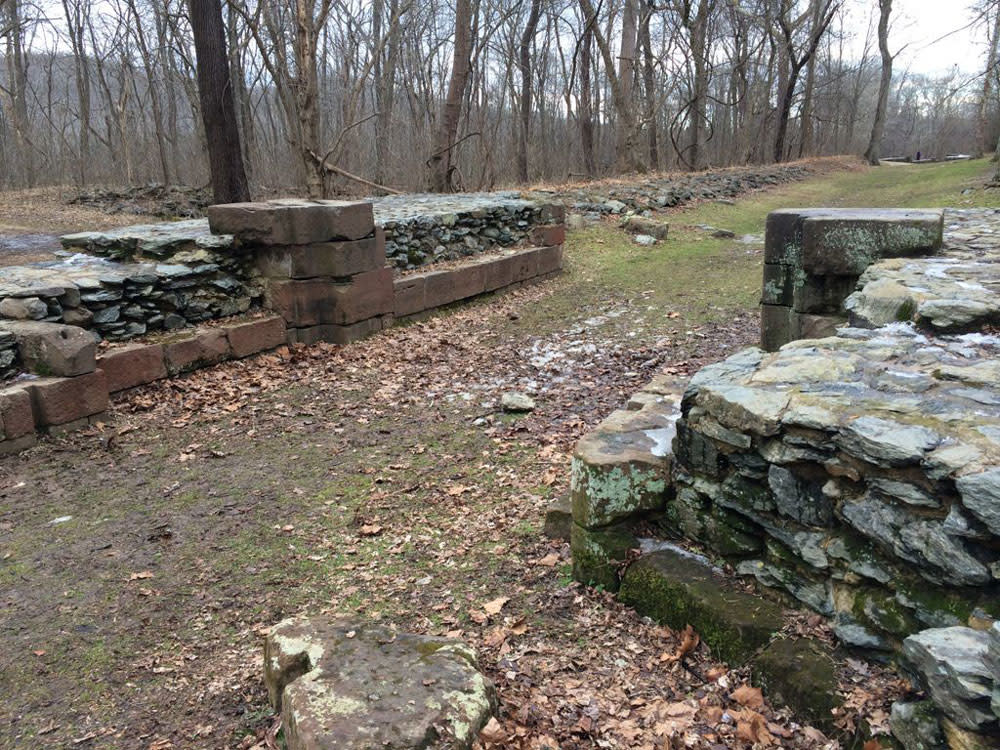 Image Courtesy Fun in Fairfax
Obviously, George Washington was an ambitious man. I already told you about his delicious whiskey and that he loved making money (who doesn't?). And in his effort to make even more money, he set out to create a series of canals that would open up a waterway from DC to Pittsburgh for commerce to flow. It kind of worked, as it eventually operated for 26 years, but then faded away due to high costs. I've seen remnants of this ambitious failure for myself on a couple of trips I've taken to Great Falls Park - it's an easy walk from the visitor center. Ask a Park Ranger and walk towards where they point.
Location/Directions: Great Falls
What to know: Entry to the park is $20/car, or $10/person without a car, or $15 for a motorcycle IF you enter the park through the main gate. You can also access the park for free by hiking the Potomac Heritage Trails a mile or so down from Riverbend Park, where you'll find free parking.
 
4. George Mason's Gunston Hall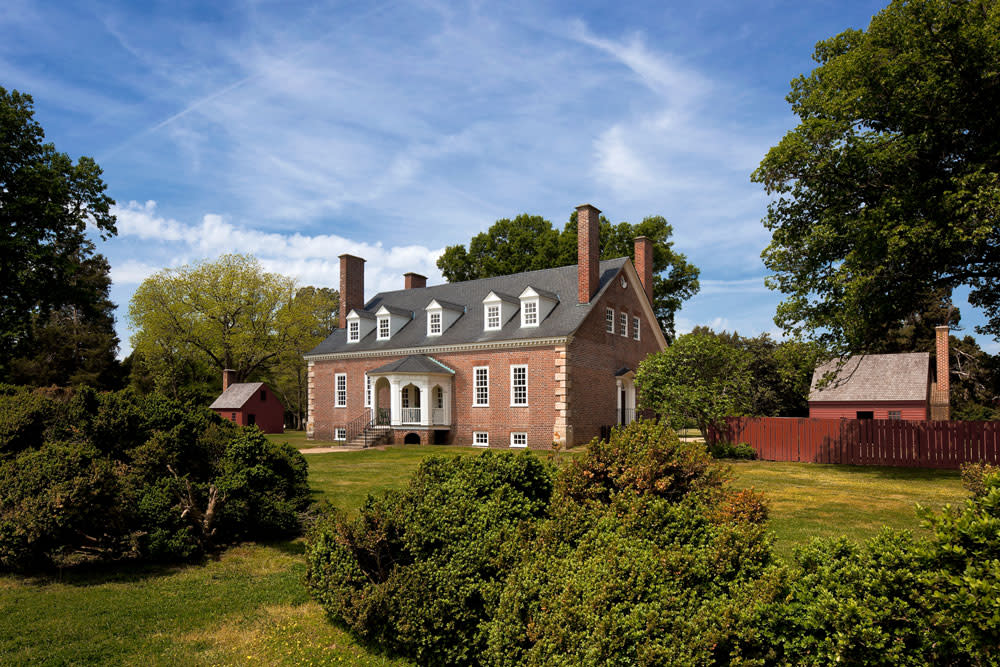 Image courtesy Gunston Hall
George Mason was a brilliant thinker who owned a huge chunk of land downriver from George Washington's crib. I can envision party boats going up and down the Potomac between their estates during their heyday while their guests were bustin' loose listening to some harpsichord tunes remixed with fife and drum solos...sorry, I digress. Mason's home, Gunston Hall, welcomes visitors from all over the world today for tours and leisurely strolls around the grounds. 
Location/Directions: Mason Neck
What to know: Open every day except Thanksgiving, Christmas, and the first two weeks of January. Guided tours occur daily, beginning at 10 a.m. The last tour of the day is at 4 p.m. Tours sometimes sell out. To reserve tickets for a specific time, purchase online.
 
5. Foxstone Park Bridge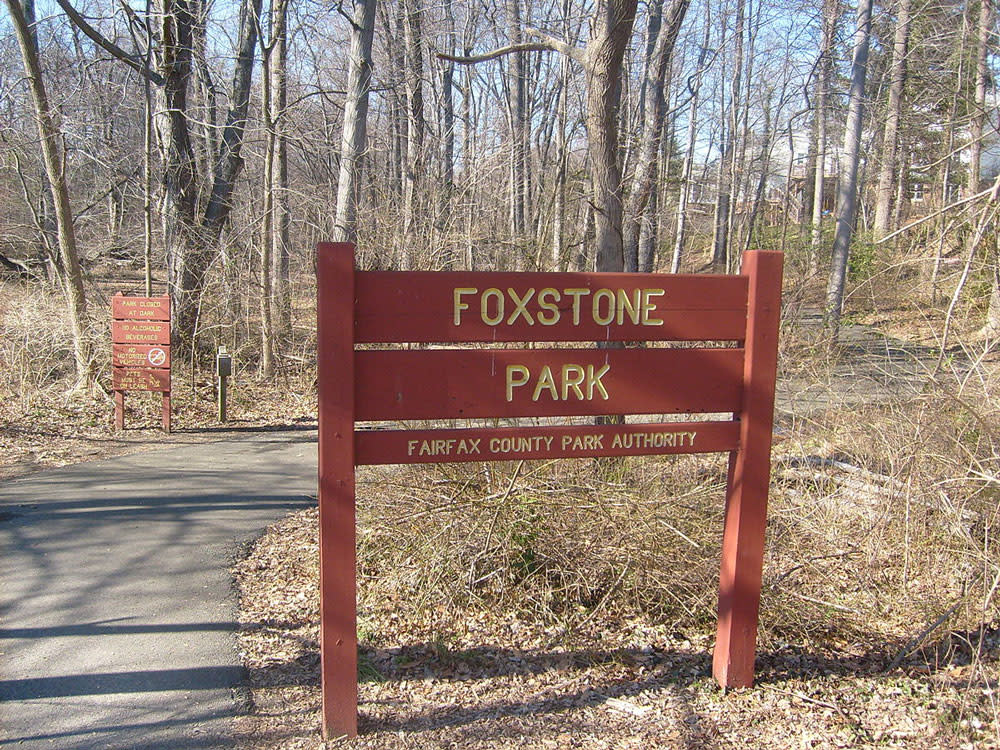 Image Courtesy Wikipedia User Danteb
For over 20 years, an FBI agent sold secrets to the Russians and the drop-off point was this bridge. It's located in a small park used mostly by locals walking their dogs and such. After the espionage activity was uncovered, this place became part of spying lore.
Location/Directions: Vienna
What to know: Bridge is easily seen from the road passing by the park. 
 
6. Lucy Burns Museum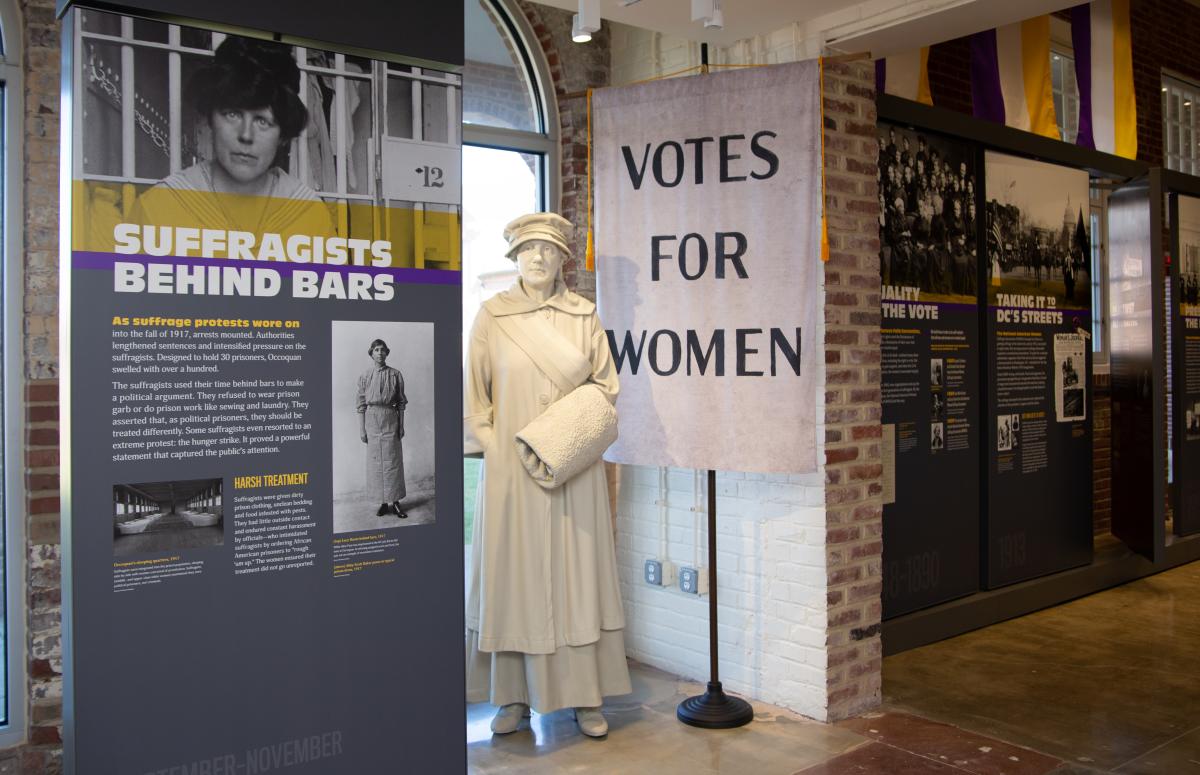 Women are awesome. And women who fight for the rights of other women to make our world a better place are super awesome. The Lucy Burns Museum examines the 91-year history of the former Lorton Prison Complex; including the events of 1917 which changed the course of the women's suffrage movement in the United States. It's also conveniently located on the grounds of the Workhouse Arts Center which is a must-see experience in and of itself. 
Location/Directions: Lorton
What to know: Museum hours are Friday, 12pm-5pm; Saturday 11am-5pm; Sunday 12pm-5pm; and by appointment by calling 703-584-2972. Museum is free, but expect to pay a $5 donation if you want to check out the prison cells in the back.
 
7. Woodlawn and Frank Lloyd Wright's Pope-Leighey House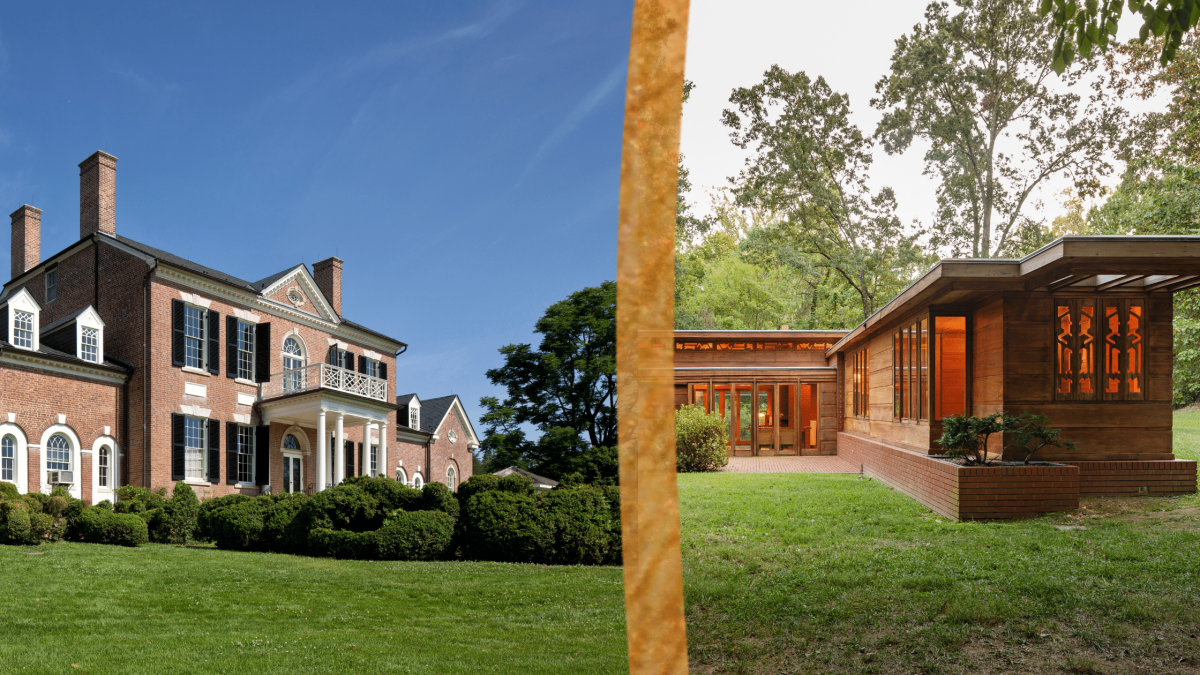 Two sites. One place. Cool stories and history. You gotta see this place. Woodlawn was actually built at the request of George Washington on land that was once part of his Mount Vernon Estate for his nephew and new wife. The Georgian/Federal house was designed by William Thornton, architect of the U.S. Capitol; it was also the very first site operated by the National Trust for Historic Preservation. The property was eventually bought by Quakers who were radical (in their time) social justice activists and who set up an agricultural cooperative society of Free Black and Quaker landowners to promote equality and reject the system of slavery. All the while nestled in the hills of slave-holding Virginia during the Civil War. You go Quakers! The Pope-Leighey House is a Usonian masterpiece of the world-renowned architect Frank Lloyd Wright - somebody wrote him a letter wanting him to make a house for them and he hooked them up...how cool is that?! The house was moved here from its original location for preservation purposes.
Location/Directions: Mount Vernon
What to know: Tours for the 2022 season: April 15 through December 12, 2022.  Fridays through Mondays from 11:00 a.m. to 3:30 p.m. Beginning May 29, the last tours of the day at both houses will be 2:30 p.m. If you do not arrive by 2:30 p.m., you will be unable to attend a guided tour, but you may walk the grounds.
 
8. George Washington Memorial Parkway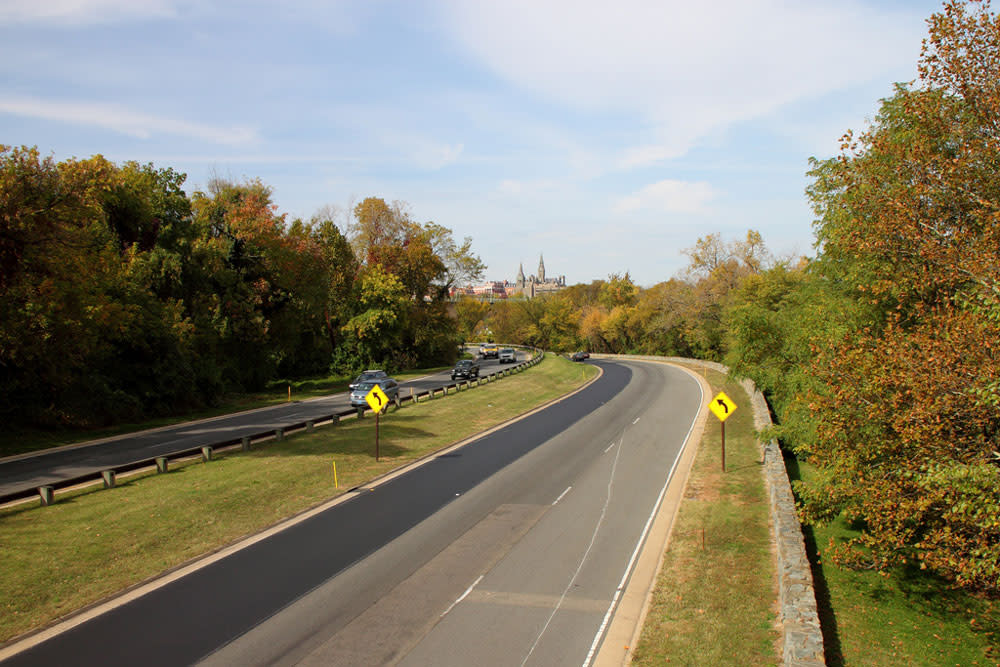 Image Courtesy Flickr User Mr.TinDC

This is one of the most beautiful highways in the entire DC area (when it's not crowded during rush hour). On the north end, you'll find Great Falls Park and to the south, you'll find George Washington's Mount Vernon. The GW Parkway is one of my favorite rides along the Potomac River. From the seat of your car, you'll ride by iconic Washington, DC sites like the Lincoln Memorial, Arlington National Cemetery, The Kennedy Center, the United States Marine Corps (Iwo Jima) Memorial, and more.
Location/Directions: Eastern edge of Fairfax County/Arlington/Alexandria 
What to know: Access the parkway in the north via Route 123 or in the south at George Washington's Mount Vernon.
 
9. Colvin Run Mill and General Store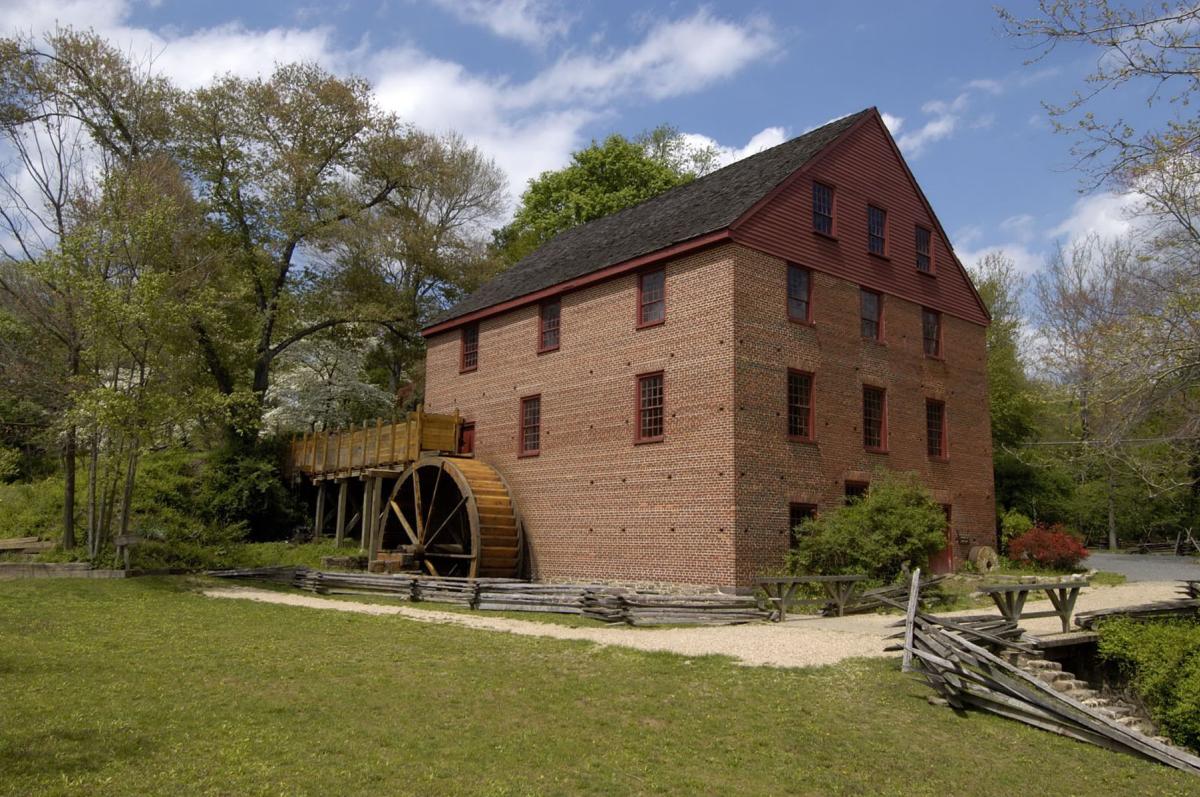 Colvin Run Mill is the only surviving 19th-century water-powered mill found in the Washington, DC area. So the mill is strong like bull. The Miller's house dates to 1809 and is not far from the mill. The most renowned residents, Addison and Emma Millard and their family, bought the mill in 1883. Along with some of their 20 children, they operated the mill until 1934. They. Had. 20!!!!!!! Children. If nothing else, this mill must be a low-key spot for some romance. The General Store shelves display old-fashioned candy and cold drinks, whole wheat flour and cornmeal ground at the mill, books, toys, and souvenirs.
Location/Directions: Great Falls
What to know: Colvin Run Mill Store is open Thursday – Sunday 11 a.m. to 4 p.m. and their historic store sells toys, "penny" candy, jewelry, mugs and many other interesting finds. They also offer White and Yellow Grits, White and Yellow Cornmeal, Soft and Hard Wheat Flour and Buckwheat. All grains are ground on-site at the Historic Mill. Visiting the store is an adventure in itself.
 
10. Pohick Church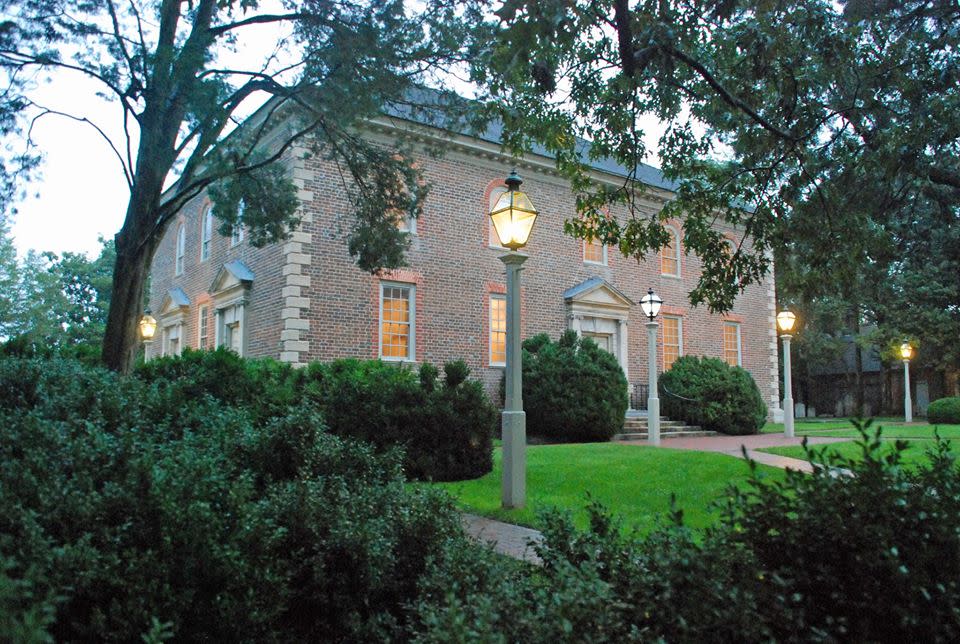 Pohick Church is the home church of George Washington and George Mason. Rightly called "the Mother Church of Northern Virginia," Pohick was the first permanent church in the colony to be established north of the Occoquan River, sometime prior to 1724. Pohick was a Union Army observation post during the Civil War used by the famous "aeronaut," Professor Thaddeus S. C. Lowe to launch his balloon and look down at Confederate movements - his balloon reportedly soared 1,000-2,000 feet above the church courtyard. 
Location/Directions: Lorton
What to know: Free admission, self-guided tours, 9:00 am – 4:30 pm daily. Docents are available for groups after Sunday services, on the first Saturday of the month at 1:00 pm, or by appointment through the Church Office.
 
11. Smithsonian's National Air and Space Museum Steven F. Udvar-Hazy Center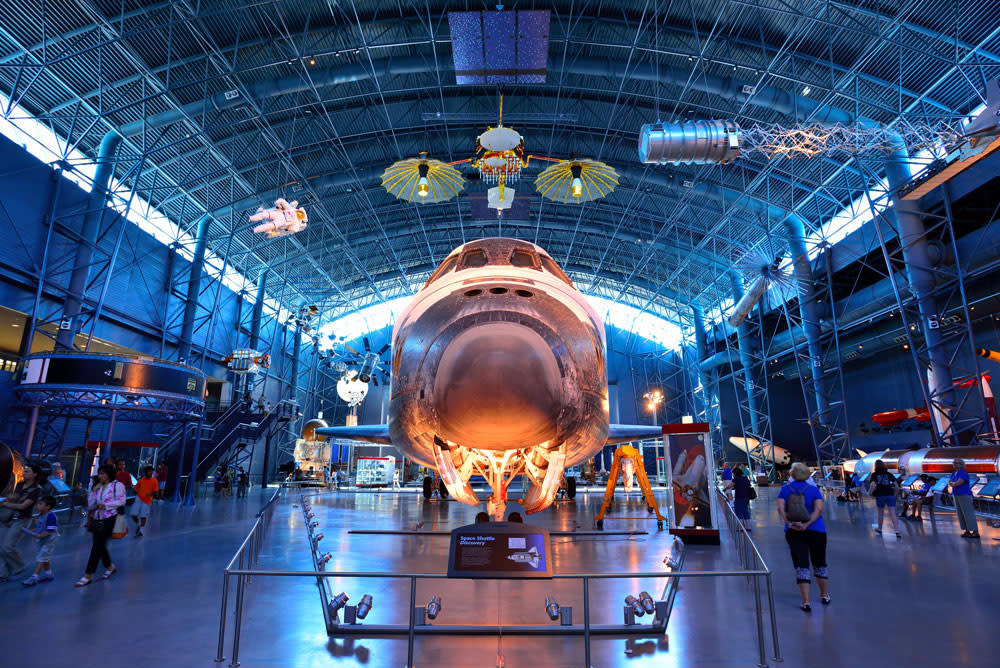 Where to begin? This place is amazing from the Space Shuttle Discovery to the SR-71 Blackbird and everything in between. I never get tired of going here and seeing all the air and spacecraft on display. All that, plus one of the coolest IMAX theaters around playing all of today's top movies (can you imagine seeing the new Top Gun: Maverick movie in an actual airplane museum!?) make the Udvar-Hazy Center a must-visit when traveling to the area. 
Location/Directions: Chantilly
What to know: Museum is free, but it does cost $15 to park (before 4pm). You can also head up to the Observation Tower and watch airplanes landing at adjacent Dulles Airport.
 
12. Kidwell Farm at Frying Pan Farm Park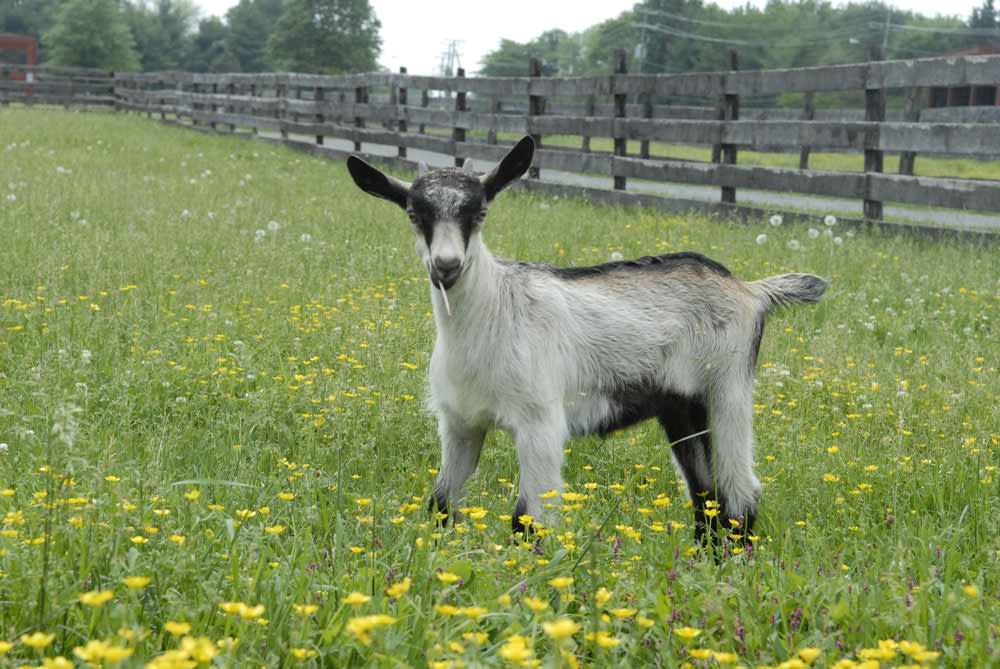 Frying Pan Farm Park made the list because the pardoned Presidential turkeys used to be sent here instead of being eaten for Thanksgiving dinner. They aren't sent here anymore but the distinction remains. However, Frying Pan Farm Park is totally worth visiting anyway because aside from the farm with all kinds of animals, there are walking trails to enjoy and seasonal events happening year-round. Definitely one of the places in the county that families have enjoyed for generations.  
Location/Directions: Herndon
What to know: The Farm is free to visit. Check their event calendar before you go to see if special events are happening when you're there. 
 
13. Fairfax Station Railroad Museum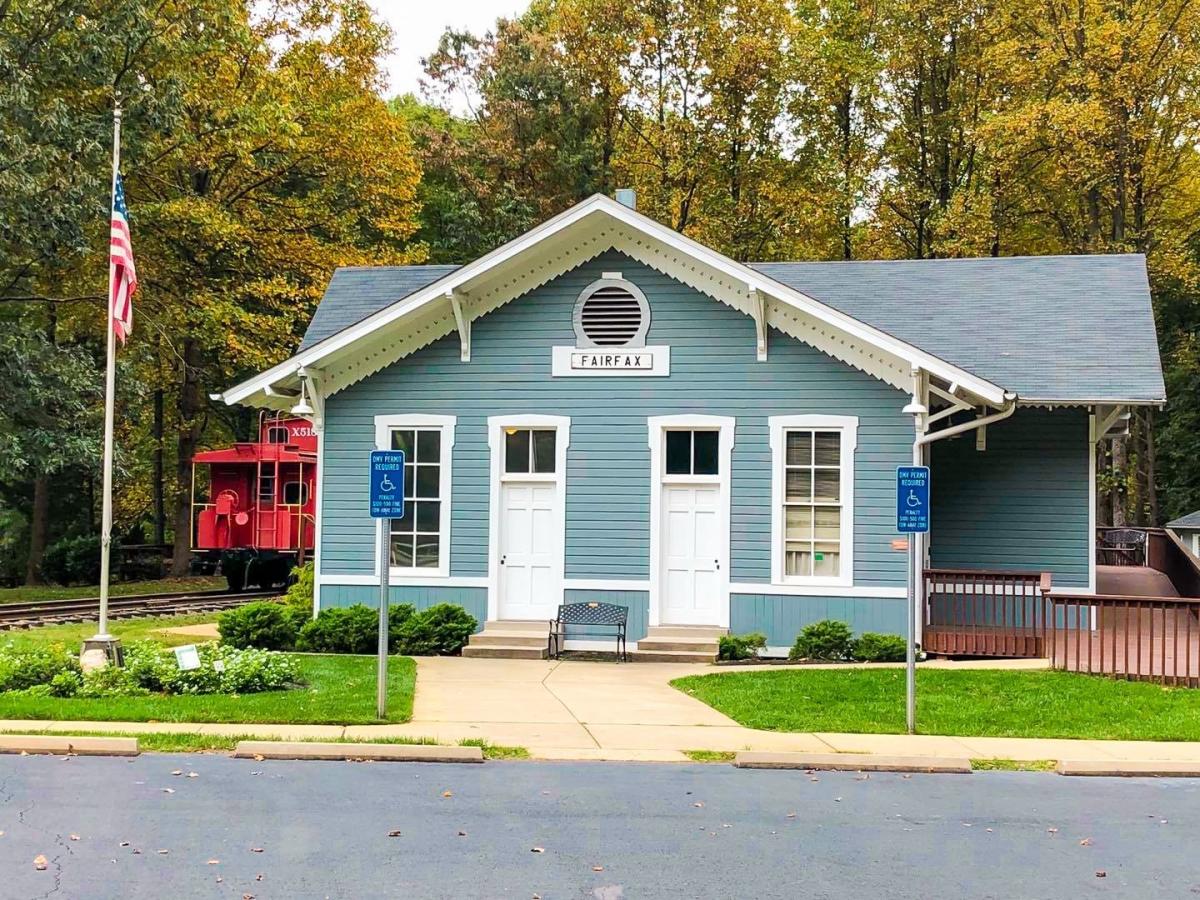 The Fairfax Station Railroad Museum is all about model trains and the history of railroading here in Northern Virginia. This place was crucial in the development of the local economy from its completion on the Orange & Alexandria Railroad in 1852. Also, during the Civil War, the site surrounding the old depot was a field hospital after the battles of Second Manassas and Ox Hill for Union Soldiers. Clara Barton came out here from DC to nurse the wounded and later used that experience to inspire her to found the American Red Cross. 
Location/Directions: Fairfax Station
What to know: Open most Sunday afternoons, 1:00-4:00 PM. Occasionally on a Saturday or Monday for special events! Small entrance fee required.
 
14. Dol Hareubang of Meadowlark Botanical Gardens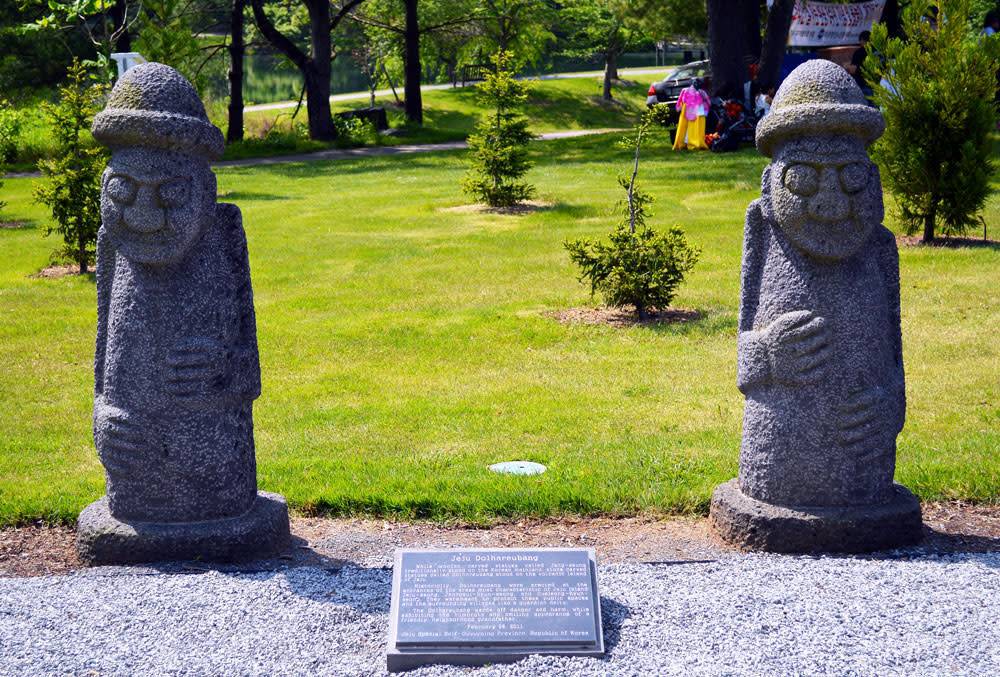 This is the spot for zen. I knew of the statues as I've seen them many times during my visits to Meadowlark, but I didn't know the meaning behind them. Turns out they ward off evil spirits and hail from the Korean island of Jeju. The two at Meadowlark are located at the entrance to the Korean Bell Garden and only steps from the hand-made pagoda which covers the three-ton Bell of Peace and Harmony.
Location/Directions: Vienna
What to know: The gardens are open year-round and a small entrance fee is required.
 
15. Turning Point Suffragist Memorial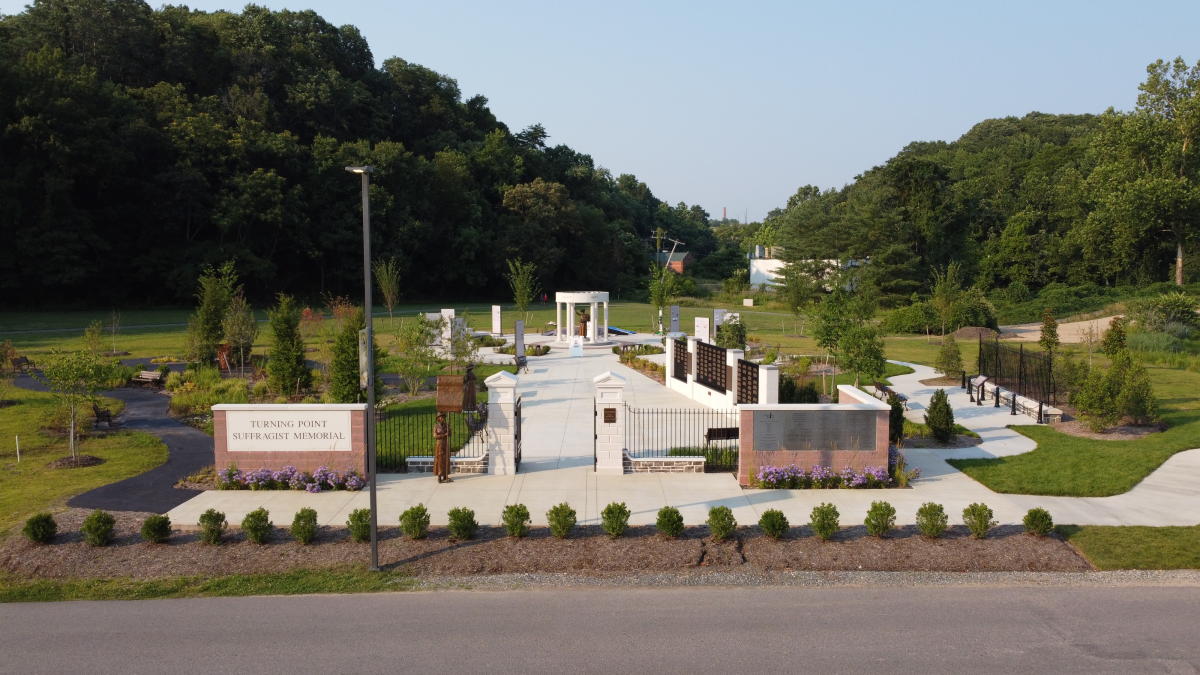 Turning Point Suffragist Memorial commemorates all of the millions of little-known women who engaged in the suffragist movement primarily from 1848 through the passage of the 19th Amendment in 1920 that allowed most women to vote. The memorial includes the names of all of the suffragists who were jailed in 1917 on a Suffragist Commemorative Wall. All were kept in harsh conditions where many were beaten and brutalized.  More than five million American women, from coast to coast, participated in the suffrage movement for more than seven decades. Their stories are reported on 19 Information Stations complete with dozens of pictures and graphics. But a real photo opp is available here in front of an ACTUAL piece of the White House gates from 1917 - the same gates that these women picketed in front of in their fight for equality.
Location/Directions: Lorton
What to know: Located in Occoquan Regional Park. The Memorial is free, self-guided and open year-round during the park's normal hours of operation that change seasonally. Large groups (10 or more people) can schedule docent-led tours for a modest fee. There is a suggested donation to support maintenance for such tours. The Brickmaker's Café on the premises is available for meals or snacks during its normal business hours.
 
The Best of the Rest Atlas Obscura Sites In Fairfax County
Use this photo gallery & list as your summer Atlas Obscura must-see itinerary and let us know when you visit these sites by tagging us in your photos on social using @VisitFairfax and #FXVA.