In celebration of Virginia Craft Beer Month, raise a glass to locally-poured beers with strong ties to Fairfax County! From historical tributes to legendary tales and the spirit of outdoor adventure, these "pitcher" perfect brews are a testament to the creativity and dedication of our local brewing community.
Here's our roundup of 10+ beers that have strong connections to #FXVA. 
🍺 Reston Red Ale
📍 Lake Anne Brew House, Reston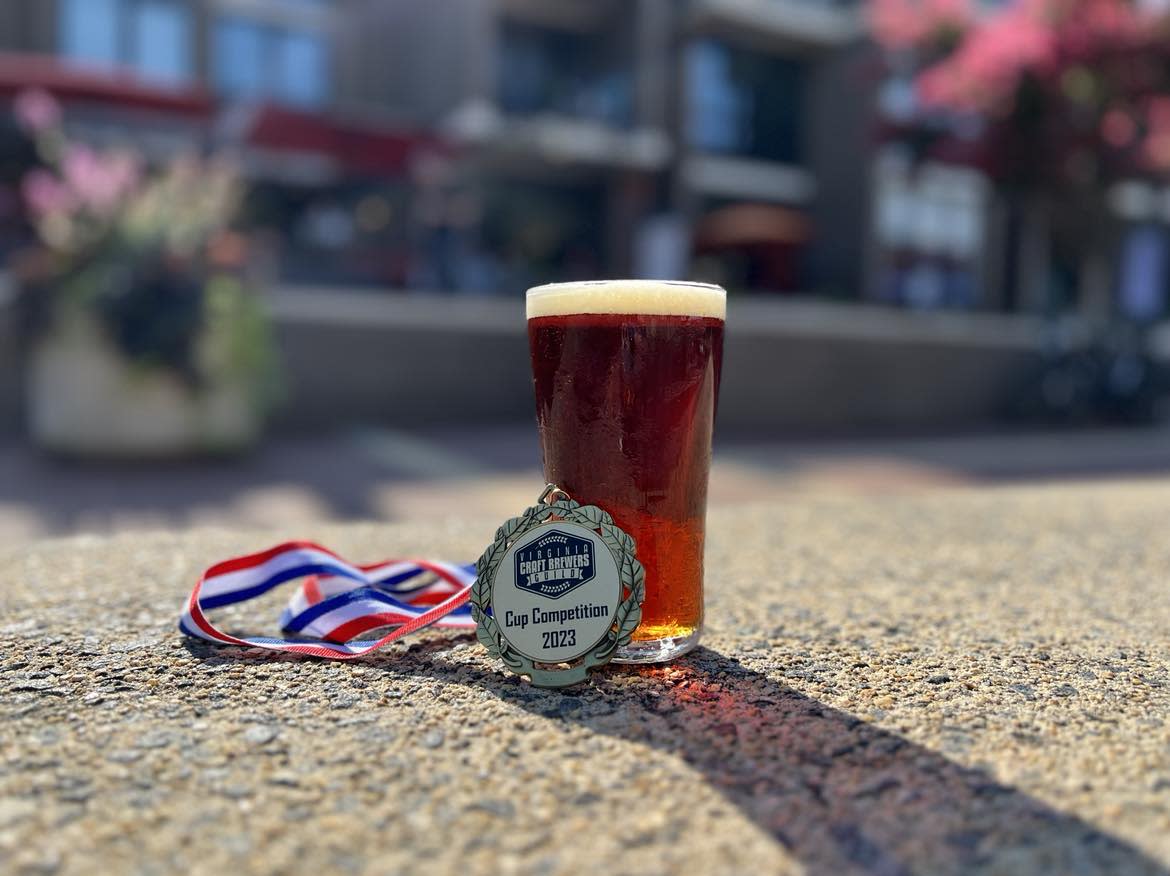 Lake Anne Brew House's Reston Red Ale is a twist on the traditional Irish Red, hopped like an American Pale Ale, but then dry hopped with Centennial. It is named after its home community of Reston and has quickly become a favorite of locals. This ale is so beloved, it just took home First Place at the 2023 Virginia Craft Beer Cup Awards in the Amber Ales category! 
Bonus beer: Lake Anne Brew House also has an award-winning Lord Fairfax English Pale Ale, a tribute to Thomas Fairfax, sixth Lord Fairfax of Cameron, who played a significant role in shaping the history of Fairfax County. Born in 1693 at Leeds Castle, England, he inherited the vast Northern Neck Proprietary in Virginia and became an important figure in the region's development.
🍺 Lorton Lager Life
📍 Fair Winds Brewing Company, Lorton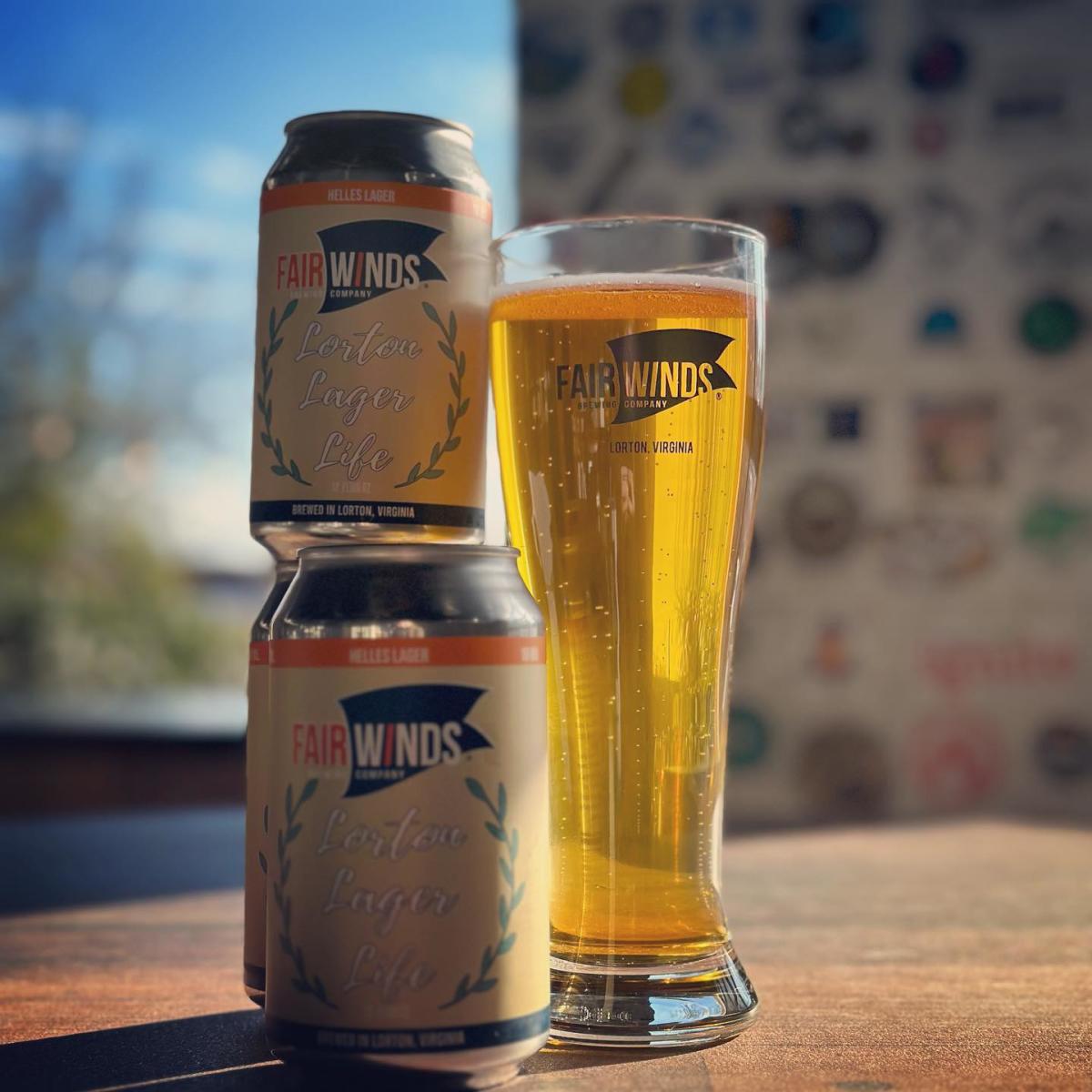 Indulge in the rich flavors of Fair Winds Brewing's Lorton Lager Life. This meticulously crafted Lager boasts intense malt aromas and an expert combination of Barke Pilsner and Dark Munich malts. The addition of Honey Malt brings a subtle sweetness that perfectly complements the brew, with a touch of German Tettnanger hops. As you savor each sip, you'll appreciate the homage to Lorton, Virginia - where this exceptional Lager lives and finds its name. But why stop there!? Make a day of it by exploring these 7 best things to do in Lorton. 
🍺 Bunnyman Geht Weizen
📍 Bunnyman Brewing, Fairfax/Burke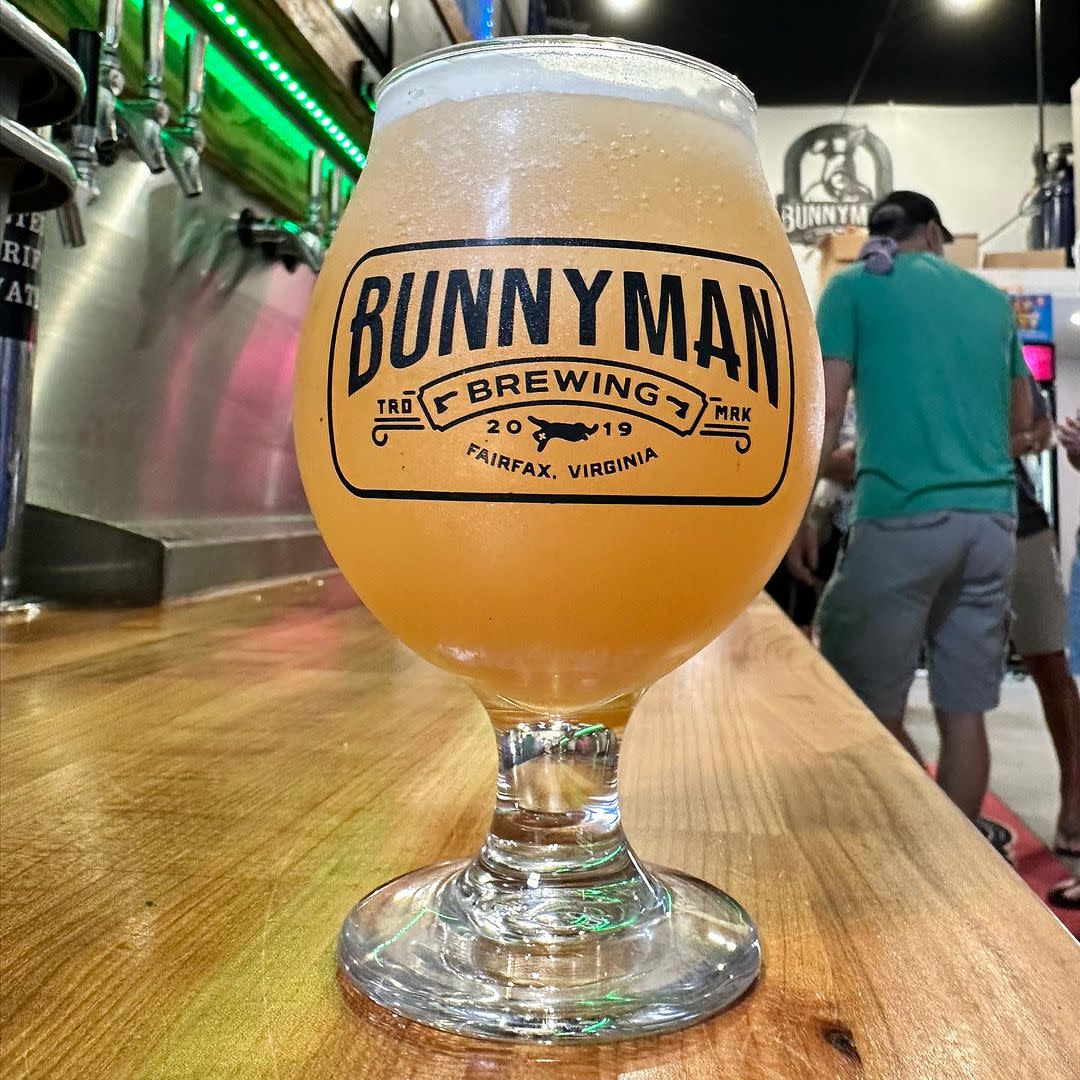 Step into the mysterious world of Bunnyman Brewing and their Bunnyman Geht Weizen—a bold German-style hefeweizen that nods to the eerie urban legend that has intrigued Fairfax County for decades. The Legend of the Bunny Man is an old wives tale of a man in a bunny suit who once roamed the neighborhoods of Fairfax, carrying an ax and sparking fear among trespassers and misbehaving children. Passed down through generations, this spooky folklore has stood the test of time, dating back to the 1940s. Rather than go searching for this random character, visit Bunnyman Brewing, where the legend comes to life in a creative and flavorful way. Themed around the Bunny Man, the microbrewery is the perfect place to enjoy a brew. Plus, don't forget to capture a selfie with the Bunnyman cutout in their woods - a thrilling experience that brings the legend closer than ever. 
Bonus: Stay tuned for a second Bunnyman Brewing location, arriving at the Workhouse Arts Center in the Fall!
🍺 Potomac Pils
📍 Mustang Sally Brewing Company, Chantilly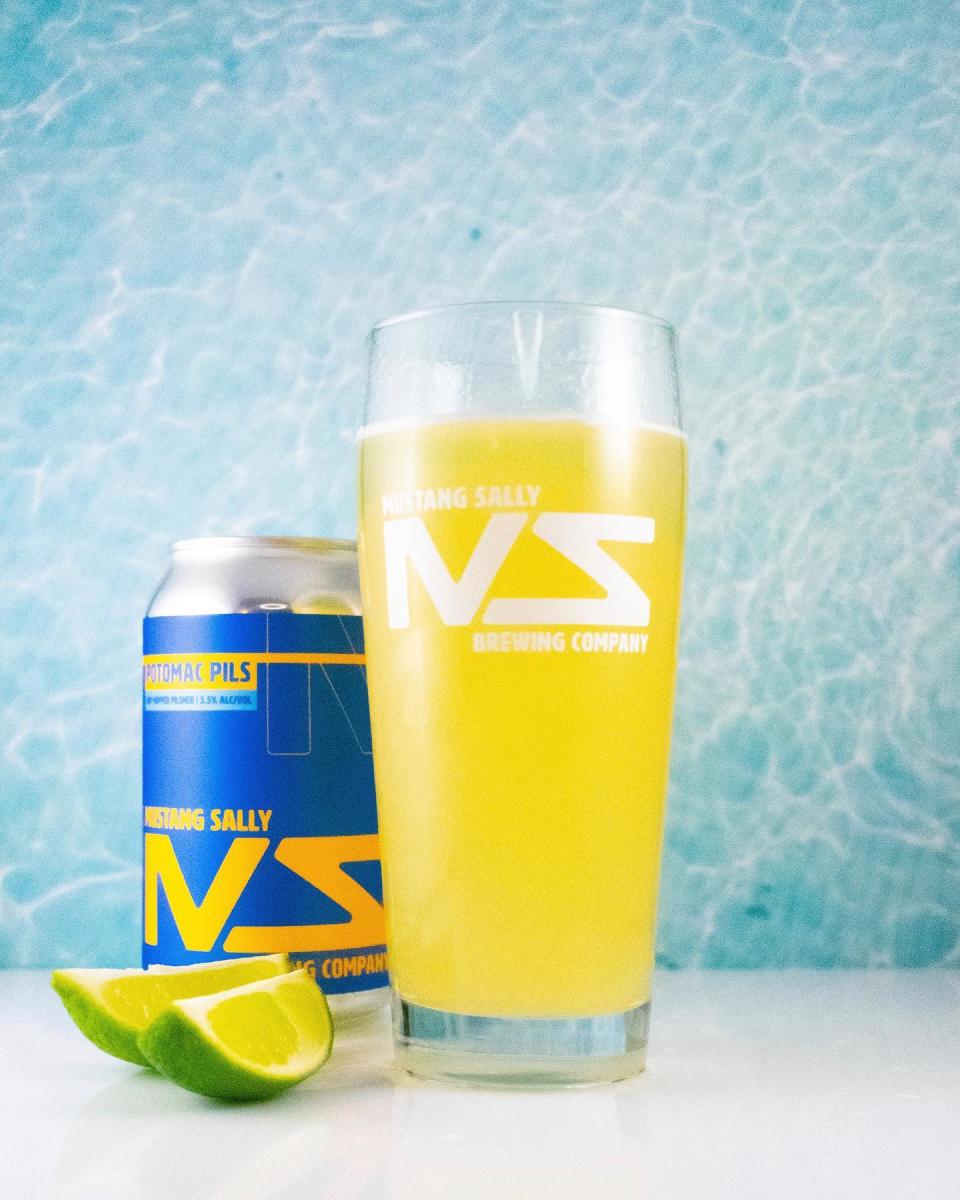 Mustang Sally Brewing Company's Potomac Pils is a modern take on the classic pilsner, with a contemporary twist to the traditional recipe. This dry-hopped pilsner boasts a pale and refreshing taste, making it perfect on a hot summer day with a crisp and dry finish. Named after the iconic Potomac River that gracefully flows throughout Fairfax County, this beer embodies the spirit of the region - where the river isn't just a natural wonder but a vital part of the community's identity. From the mighty roar of Great Falls Park to the tranquil shores of Potomac Banks, enjoy both the beer and its namesake all summer long. 
🍺 Vienna, VA Lager
📍 Caboose Brewing Company, Vienna & Merrifield
Caboose Brewing Company's Vienna, VA Lager is a true homage to its hometown of Vienna, Virginia. First brewed on May 27, 2015, it quickly became a beloved favorite among locals and visitors alike. This traditional Vienna lager style dates back to the 1800s when it originated in Vienna, Austria. Brewed with care, the lager is crafted from a blend of four German and British malts, which infuse it with a tasty bread flavor and subtle caramel undertones. During the boiling process, Tettnang and Warrior hops are added, creating a mild bitterness that complements the sweetness of the malt, giving it a clean, crisp finish. Caboose Brewing Company recommends savoring this year-long beer alongside some of their signature dishes - such as succulent pork belly, a juicy burger, or their delectable macaroni and cheese. This brew's accolades include a brand new medal at the 2023 Virginia Craft Beer Cup, in additional to past medals. Caboose has two locations: Caboose Commons in Merrifield and Caboose Tavern in Vienna. 
🍺 Clear Nights
📍 Aslin Beer Company, Herndon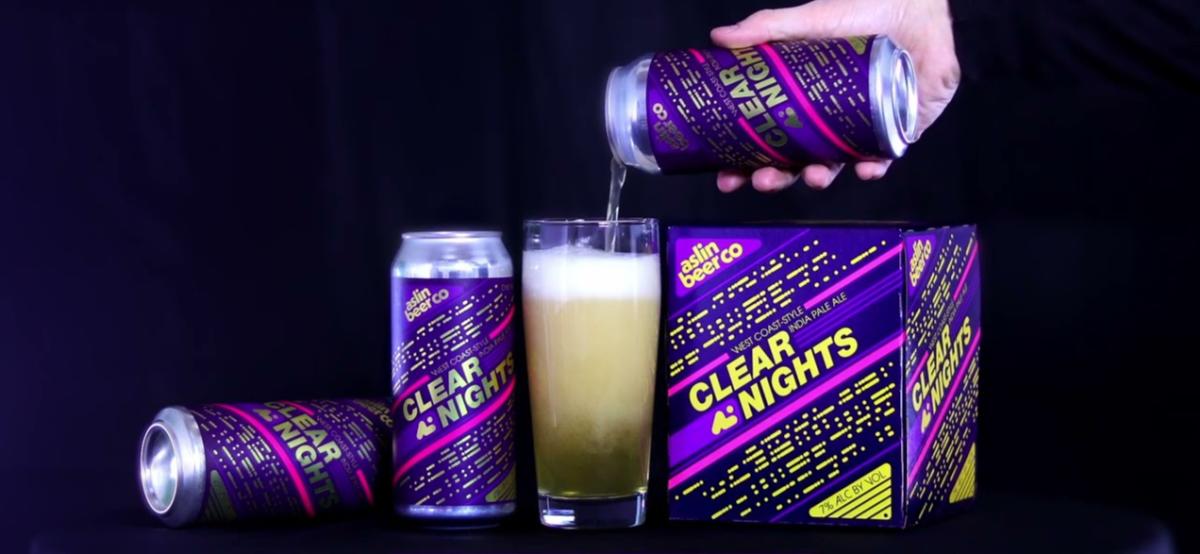 Indulge in the celestial wonders above with Clear Nights, a unique brew by Aslin Brewing Company. Hopped with a blend of Chinook, Centennial, Citra, and Mosaic, this beer delights the senses with a captivating aroma of ripe peaches and tangerines, artfully balanced with notes that Aslin calls tropical and "dank." Aslin Brewing Company launched this out-of-this-world beer in collaboration with the George Mason University Observatory, known for its free public tours on alternating Tuesday evenings throughout the academic year, just after sunset. The observatory boasts an impressive collection of telescopes, including a 32″ Ritchey-Chretien Telescope, 12″ Cassegrain (Mancini), 6″ Solar Telescope, and more. Check out more things to do at George Mason University that are open to the general public. 
🍺 Bike Lane Light
📍 Bike Lane Brewing, Reston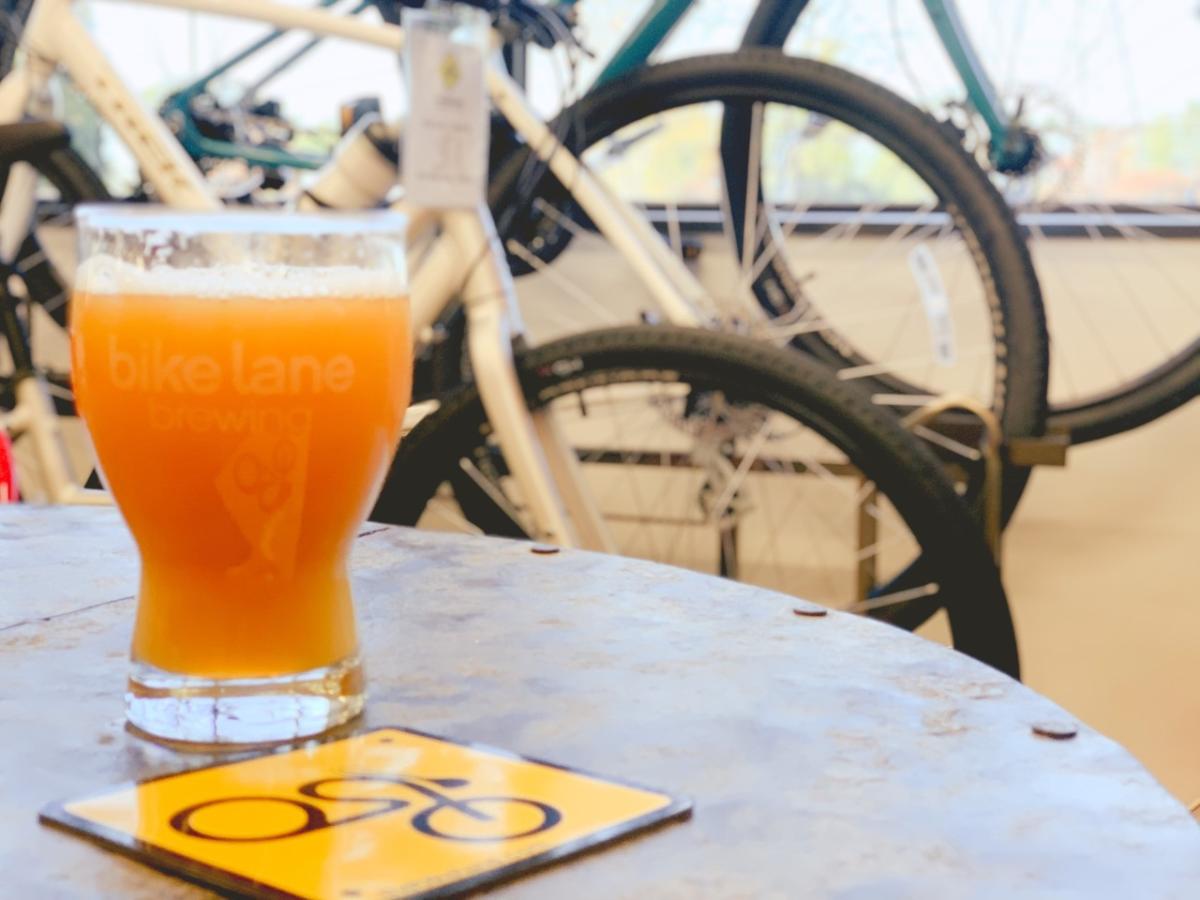 Experience the best of Fairfax County's biking culture with a sip of Bike Lane Light Lager, an American Light Lager by Bike Lane Brewing. Located at Mile Marker 16.5 on the iconic Washington & Old Dominion (W&OD Trail), Bike Lane Brewing & Café provides a haven for biking enthusiasts and beer lovers alike. As you pedal along the "skinniest park in Virginia," take a break and treat yourself to this crisp and refreshing brew that celebrates the spirit of outdoor adventure. Be sure to also stop by these other iconic W&OD Trail stops. 
Other Beers with Ties to Fairfax County and Virginia

These beers not only taste amazing, but also tell stories of history, local legends, and the shared love for outdoor adventure. Whether you're a local or a visitor, enjoy the craft and the connections that make Fairfax County a true haven for beer enthusiasts.
And for a special deal, grab the Fairfax County Locally Poured Field Guide for special offers all of August 2023 for Virginia Craft Beer Month. It's a limited run, so grab it while you can!
Where will you head first this month? Be sure to tag us in your adventures using #FXVA or @visitfairfax! Cheers!