With its stunning natural beauty, fascinating history, and arts and culture scene, Lorton is a unique and eclectic part of Fairfax County to explore and play. Whether you're a naturalist, history buff, golfer, beer drinker, or anything in between - you're bound to find something here! Here's our roundup of the best things to do in Lorton, VA. Want to dig a little deeper? See the huge array of nature, art and history available in the Burke & Lorton areas of Fairfax County.
1) The Workhouse Arts Center
The Workhouse Arts Center, a former correctional facility repurposed into an arts complex, is the ultimate hub for all things arts and culture in Fairfax County! With over 100+ artists in residence or showcased in galleries, there's a world of opportunity to explore different outlets of creativity. Stroll through the galleries, catch a theatre production, attend a culinary class - even catch a free concert and fireworks show during the summer months. You can also visit the on-site Lucy Burns Museum, which tells the story of the 91 years of prison history at the Workhouse and the suffragists who were imprisoned here in 1917 for picketing the White House for women's right to vote. 
Hot tip: For more women's history, be sure to head down the street to the Turning Point Suffragist Memorial - a 1.6-acre national memorial to the suffrage movement.
2) Occoquan Regional Park
Photo Courtesy NOVA Parks
Occoquan Regional Park is a popular destination for hiking and biking, with miles of scenic trails winding through forests and along the riverbank. It also features a variety of athletic fields and courts, as well as picnic areas, playgrounds, and a boat launch for those looking to enjoy a day out on the water. Looking to grab a bite to eat as well? Brickmakers Café is a casual waterfront dining experience with a variety of grilled items, including burgers, hot dogs, and more. The restaurant is named for the brick kilns that used to line the riverbank, which produced the bricks used to build many of the structures in Washington D.C. In fact, you can visit the one remaining brick kiln at the park, serving as a reminder of the rich history of the area.
3) George Mason's Gunston Hall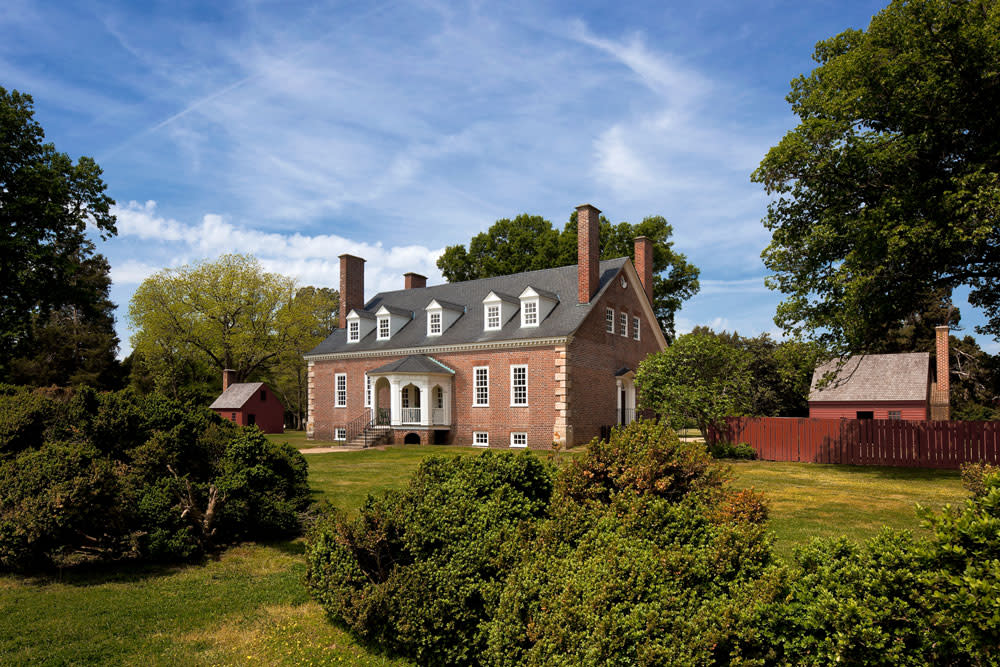 Peer into the life and times of one of America's founding fathers at George Mason's Gunston Hall. The stunning Georgian-style mansion, surrounded by acres of beautifully landscaped gardens, provides a wealth of information about George Mason's life, family, and political beliefs, as well as the workings of an 18th century plantation. The on-site mansion, museum, gardens, and nature trails make it a must-visit destination for history buffs, architecture enthusiasts, and nature lovers alike.
4) Mason Neck State Park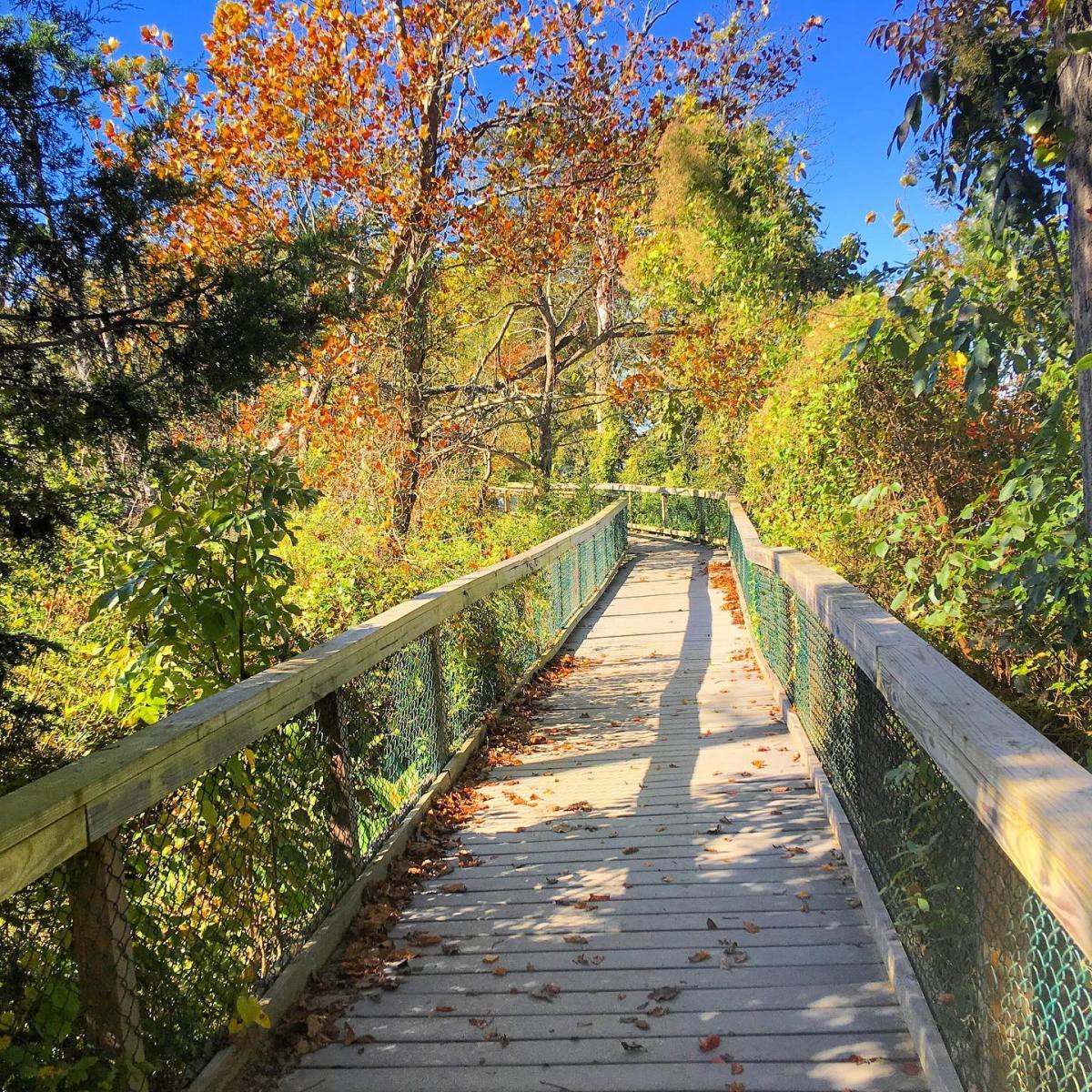 With over 1,800 acres of forests and riverfront to explore, Mason Neck State Park offers a chance to explore Fairfax County's natural beauty. Hike along the park's many trails, go fishing or boating on the Occoquan River, go birdwatching, and more. The park boasts no shortage of wildlife spotting programs, including bird walks, bald eagle watches, pond dips, animal tracks, bug ID, and other fun activities for both adults and children. Whether you're looking for an invigorating hike, a peaceful day on the river, or just a chance to reconnect with nature, this idyllic escape is perfect for escaping the hustle and bustle of everyday life. As part of the park, be sure to visit the accompanying wildlife refuge on site - the first in America dedicated to the protection of the Bald Eagle.
Hot tip: Did you know that this incredible Virginia State Park was saved from development through the efforts of a local woman? Read more about Elizabeth Hartwell here.
5) Pohick Bay Regional Park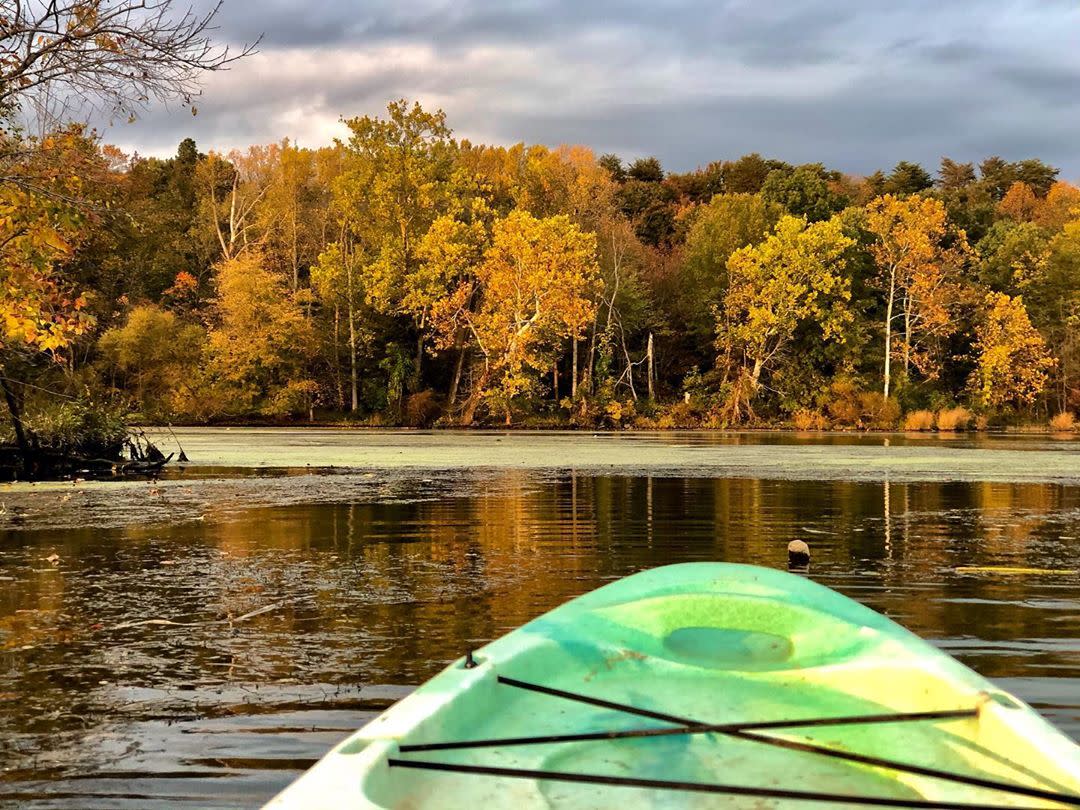 Image courtesy IG user @the.roving.naturalist
With its picturesque natural beauty and abundance of recreational opportunities, Pohick Bay Regional Park is another stunning park to visit in Lorton. Enjoy an 18-hole golf course, camping, sailboat, pedal boat, canoe and sea kayak rentals, boating and fishing, miniature and Frisbee golf, miles of nature trails, and much more. During the summer, visit the on-site Pirates Cove Water Park for a swashbuckling adventure loaded with fun - like a 300-gallon dumping bucket, water slides, spraying palm trees, and waterfalls. 
6) Visit a Local Brewery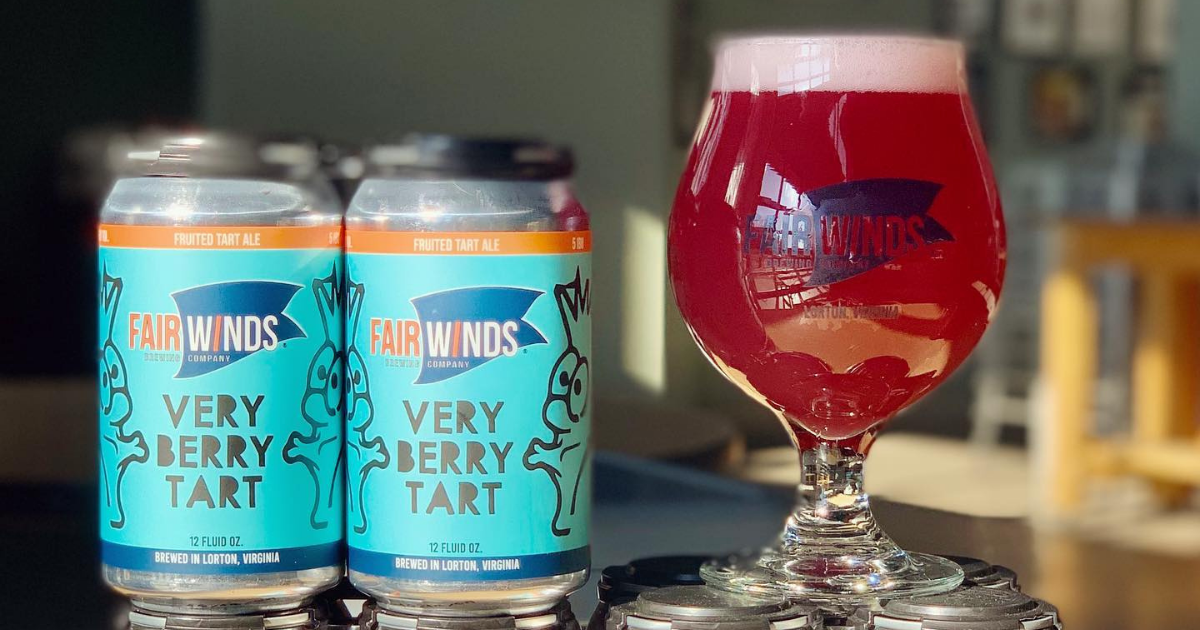 Find your hoppy place and support local at an independent craft brewery! Two breweries call Lorton home - Fair Winds Brewing and G34.3 Brewing Company. Fair Winds, named "One of the Top 50 Fastest Growing Breweries in America" in 2017, is a veteran-owned brewery with a large taproom and rotating lineup of food trucks and events. G34.3 is a space-themed taproom featuring a variety of brews, from classic ales and lagers to more experimental and unique flavor combinations.
Hot Tip: The #FXVA Locally Poured Field Guide gives you exclusive discounts and prizes for visiting your favorite local breweries in Fairfax County - we do have over a dozen to choose from, after all! 
7) Go Golfing at Laurel Hill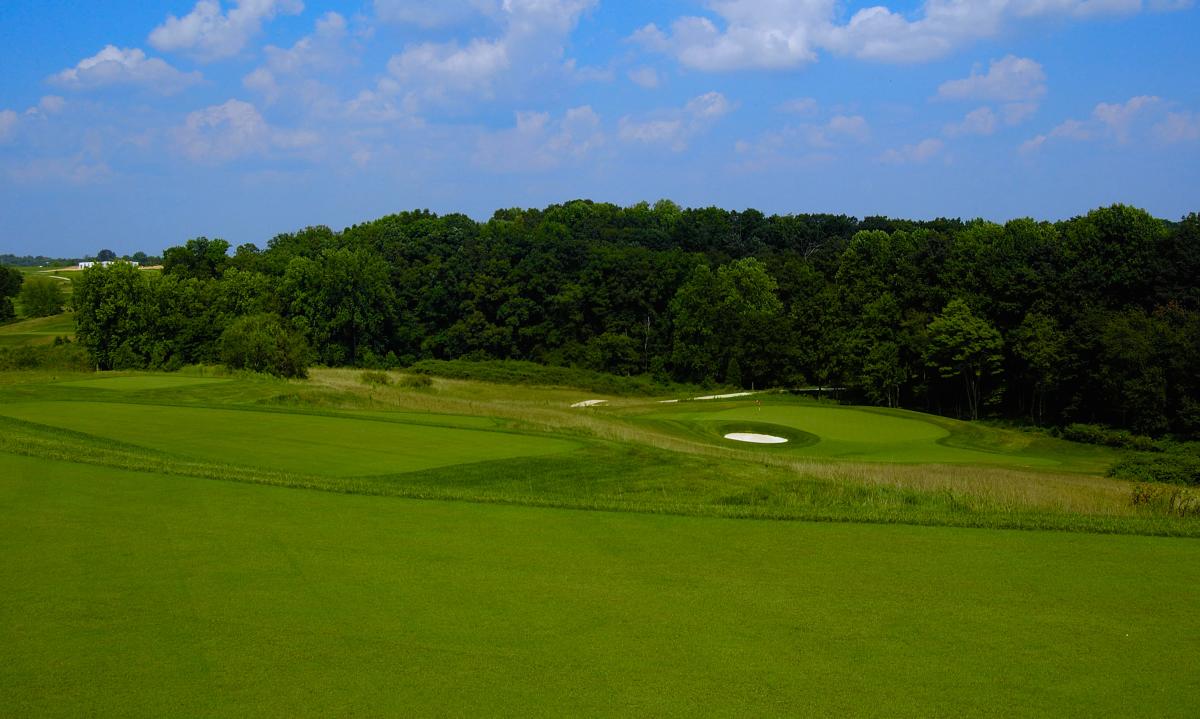 Whether you're a seasoned pro or just looking for a fun day out on the green, spending the day at Laurel Hill Golf Club is a great experience for golfers of all levels. Set amidst rolling hills, towering trees, and lush green fairways, the course offers a variety of challenges - including several water hazards and sand traps. Grab your clubs, book a tee time, and get ready for a day of fun, fresh air, and friendly competition. 
With outdoor escapes and cultural experiences, Lorton has no shortage of things to do! Explore these and more in the carousel below. And, be sure to tag us in your adventures using #FXVA for a chance to be featured on our website and social media.