Celebrated from September 15 through October 15 since its expansion in 1988, Hispanic Heritage Month honors the historic and cultural achievements of Hispanic Americans and celebrates their contributions that have influenced the diversity of our society. Here in Fairfax County, individuals of Hispanic descent make up 16.5% of the population and the influence of this beautiful culture on our destination is reflected in the cuisine, activities, and events we enjoy here throughout the year. And if you're looking at the National Capital Region as a whole, the DMV (D.C., Maryland, Virginia) has plenty going on.
 
Below are just a few ways you can experience and celebrate Hispanic culture and heritage over the next few weeks here in Fairfax County and throughout the region.
 
Celebrate Through Food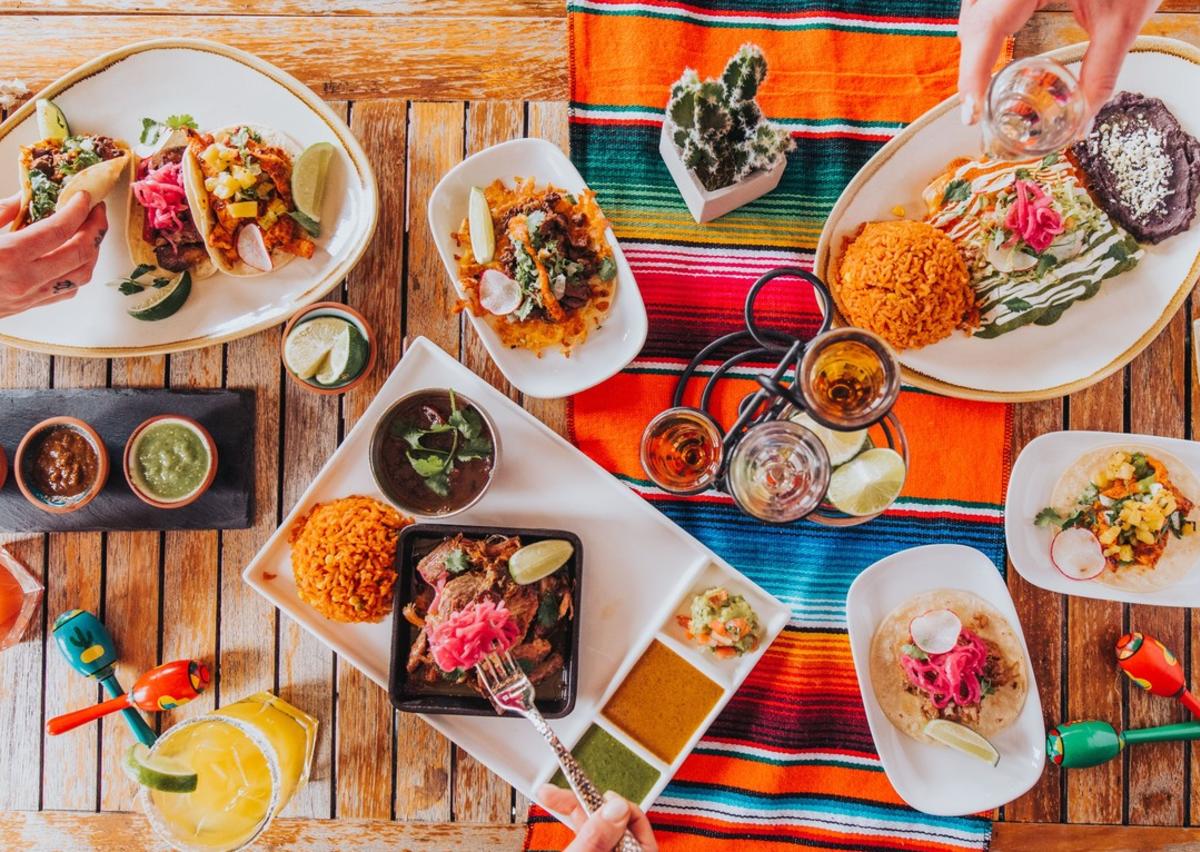 Image courtesy La Sandia Tysons   
Fairfax County is known throughout the region as having a wonderfully diverse dining scene, including many that exemplify authentic or modern Hispanic cuisine. From Salvadorian delights at El Buen Sazon Restaurant and classic Peruvian dishes with a modern flair at Inca Social to sophisticated twists on classic Mexican dishes at Mama Tigre, La Sandia, and Urbano - you can celebrate this amazing culture while sharing a meal with family or friends.

Celebrate Through Movement and Fitness
Did you know that (according to NPR) the aerobics fitness class Zumba originated in Colombia? Zumba's Latin-infused style uses salsa and other Latin beats and rhythms to create a high-energy musical experience for those who love to work out. To celebrate Zumba's intricate connection to Latin culture as well as Hispanic Heritage Month, the Fairfax County Park Authority is hosting several Zumba classes countywide at their Rec Centers throughout the month of September. 

Celebrate Through Dance
TSR (The Salsa Room) Tysons is the perfect place to let loose and practice your salsa dance moves. This club has Bachata and Salsa classes throughout the year and has DJs mixing popular Latin party music every weekend. 

Celebrate Through Events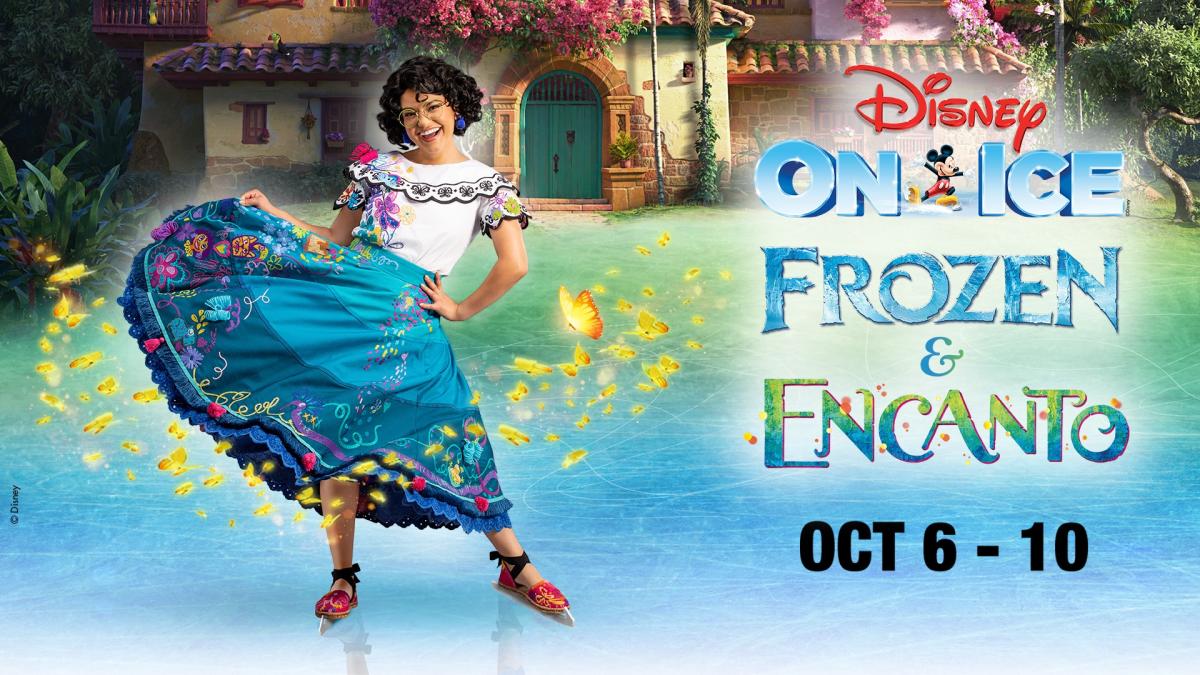 Head to George Mason University's EagleBank Arena from October 6-10 and enter the fantastical Madrigal family's Casita amidst the beautiful mountains of Colombia. Join Mirabel on her journey to save her enchanted family home alongside her sisters, Isabela and Luisa. This is part of a family-friendly Disney on Ice show highlighting the animated film Encanto which also features characters from the hit animated movie series Frozen.
Alternatively, head to The Alden Theatre for Furia Flamenca: "A Trip to Spain" on October 8. This interactive Hispanic Heritage Month show for families introduces children to flamenco music and dance, shares some of the art form's history and invites audiences to participate in flamenco-making. 
Fairfax County is also celebrating with different events and inviting the community to participate. This includes a Hispanic Heritage Month Celebration at Hybla Valley Community Center in Alexandria, September 24 from 1-4pm  This event will be potluck style, so you're invited to bring a Hispanic dish you'd love to share and also take part in games and fun activities for the community. An Hispanic Heritage Celebration will be held at the Reston Teen Center in Reston, October 7 from 4-5 p.m.. And a Hispanic Heritage Month Celebration takes place at Sully Community Center in Herndon, October 15 from 10am-1pm where you can celebrate and learn about Hispanic culture with food, music, arts and crafts and more.

Celebrate Through Live Music
On October 13, you can end Hispanic Heritage Month with a musical feast as Wisin + Yandel rock the house at George Mason University's Eagle Bank Arena. This Latin music duo has enjoyed unparalleled success during their 19-year career with numerous multi-platinum certifications in the United States and Latin America and several prestigious awards, including a GRAMMY® and two Latin GRAMMYs®, as well as 10 Billboard Latin Airplay chart-toppers.

Celebrate Through Learning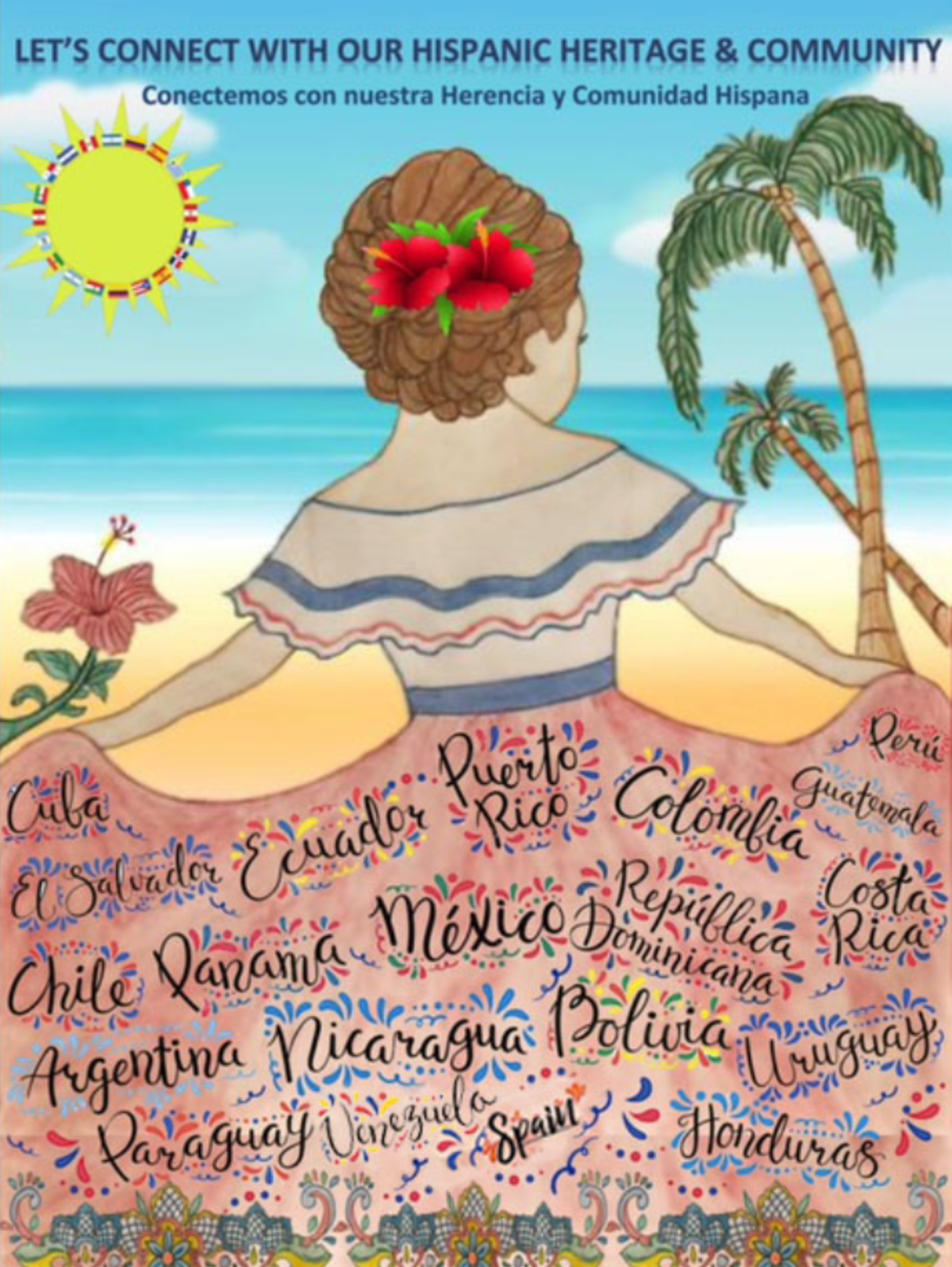 The National Council of Hispanic Employment Program Managers Official 2022 Hispanic Heritage Month Poster

The National Archives, Library of Congress, Smithsonian Institution, United States Holocaust Memorial Museum, National Park Service, and National Endowment for the Humanities are coming together to pay tribute to the generations of Hispanic Americans who have positively influenced our nation and society. Their collection of programming and events gives everyone a chance to dig deeper into the beautiful ways Hispanic culture has enriched the lives of all Americans.  
What will you do to celebrate National Hispanic Heritage Month? Let us know by tagging us in your social posts at @VisitFairfax and #FXVA so that we can follow along. Be sure to subscribe to our blog feed so you can keep up to date on the latest seasonal activities and events throughout the area.