Are you stuck at home with your special someone? Just because you can't have a night on the town, doesn't mean your date nights have to come to a screeching halt. Plan a special night with your better half to show them that even in the midst of a global pandemic, you're thinking of them! Here are four date night ideas to bring some excitement into your lives. 
Feast Over Three Mouthwatering Courses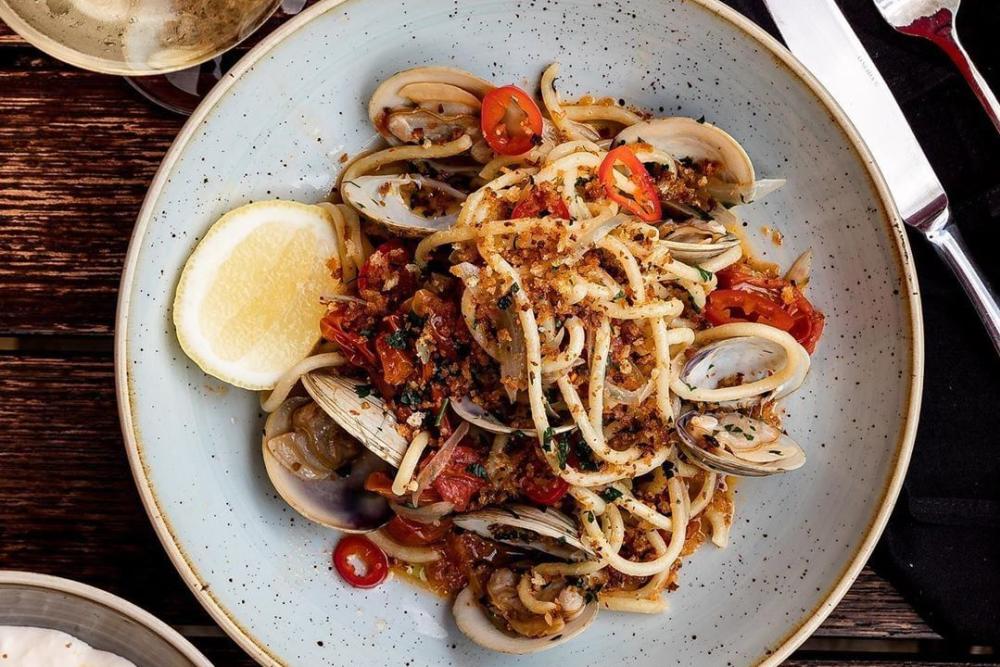 Photo courtesy of Alta Strada
Sure, eating dinner at home may seem typical these days - especially when we're stuck in our houses 24/7. But you'd be surprised how little details can boost the ambiance and set the scene. Break out your favorite scented candles, dim the lights, play your favorite songs, and try new dishes from one of the many restaurants delivering savory goodness in Fairfax County. If you're ready to be a little more adventurous, test your culinary skills and follow a recipe from one of our local chefs! 
Feed Your Wanderlust on a Virtual "Getaway"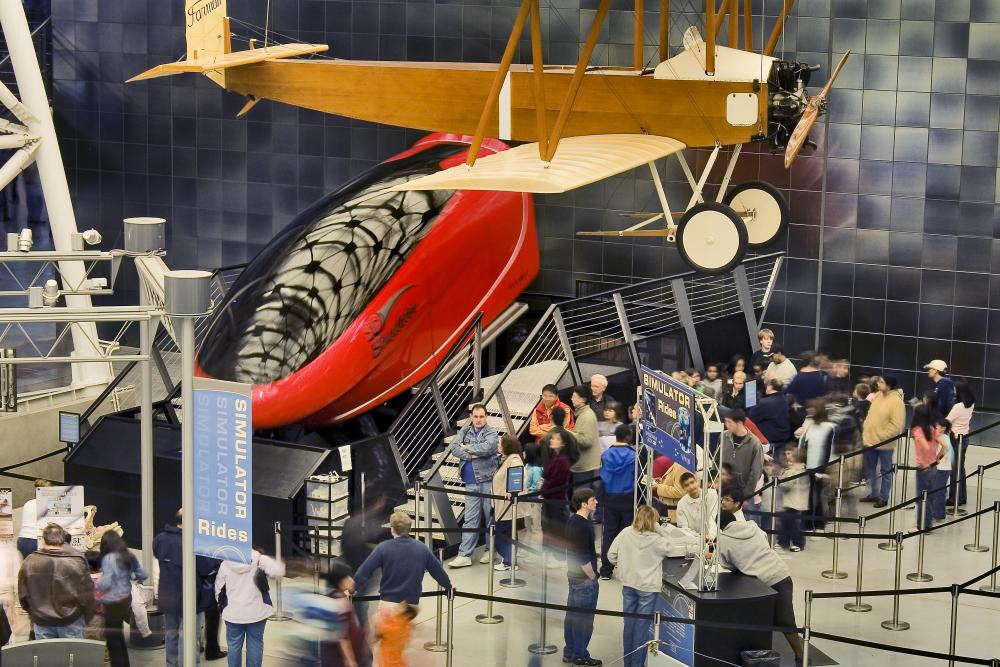 The Smithsonian's National Air and Space Museum Steven F. Udvar-Hazy Center
Virtual vacations are all the rage right now, with many attractions shifting to online fun! Seeing the iconic cherry blossoms, browsing historic sites, and admiring live animal shows are just a few notable things that you can experience. Learn how to join in with our guide to taking a virtual vacation in Fairfax County. 
Unleash Your Inner Houdini and Make an Escape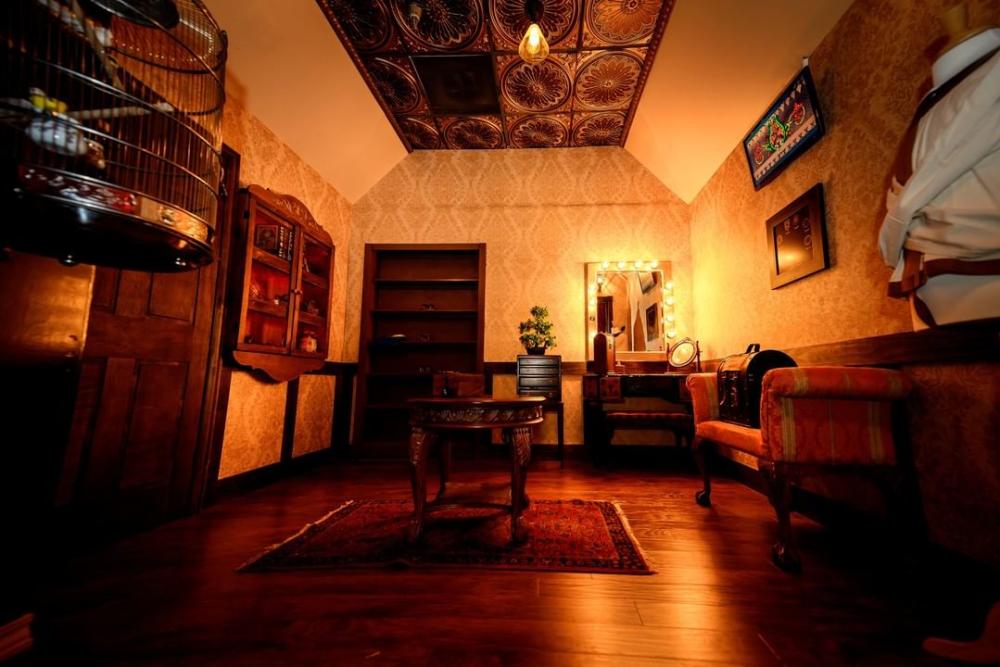 Photo courtesy of Escape Room Herndon
Put your teamwork, patience, and "thinking cap" to the test, and do one of the virtual escape rooms from Escape Room Herndon. Right from your home, decipher clues and find your way out. The best part is, they're constantly adding new puzzles to play! Will you and your soulmate make the great escape? 
Experience the Performing Arts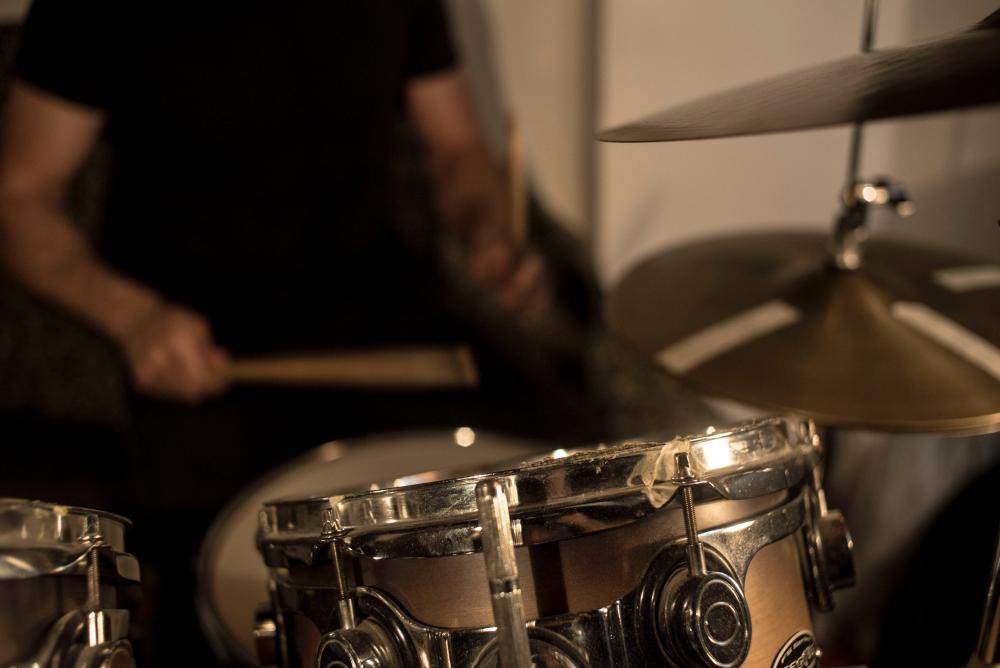 Photo courtesy of Movidagrafica Barcelona
Beginning on April 2nd, George Mason University's Center for the Performing Arts will be hosting live broadcasts and recordings of guest artists, students, and alumni, along with interactive activities across campus. Turn on their notifications on Facebook to be updated about their latest releases! This Saturday, April 4th, they'll be hosting a concert with members of the Bumper Jacksons at 8:00 PM on Facebook Live. 
Hot Tip: Combine your performance date with the three-course meal date to up the ante! And why not dress up while you're at it? 
Which date idea will you choose? Tag us using #FXVA to share your socially-distanced adventures with us! Stay safe, and enjoy your date night.