Did you know...you can take your taste buds on a delicious getaway to all seven continents without even leaving the country here in Fairfax County, Virginia?
We're one of the nation's few locations that can claim a truly global population. And because of this, our restaurant scene aims to cater to the many discerning locals who crave a taste of home.  So whether it be celebrity chef driven establishments, or local gems hidden in strip malls, the food found here is an authentic take on what culture the owner represents.  And this beautiful mosaic of cultural cuisines that make local foodies smile also benefit the visitors coming to the area because they get to explore, through food, the diverse population these restaurants serve on a daily basis.  You can check out our complete list of restaurants on our dining page, but you can start your journey around the world by looking at this partial list below.  Happy eating friends! 
Asia
Try the Borscht at Russia House, Korean BBQ Kogiya or Bibimbop at Yechon, Sushi at Yama, a Lamb Kabob at Amoo's, Peking Duck carved table side at Peking Gourmet Inn or the Kesari Chicken Tikka at Bollywood Bistro.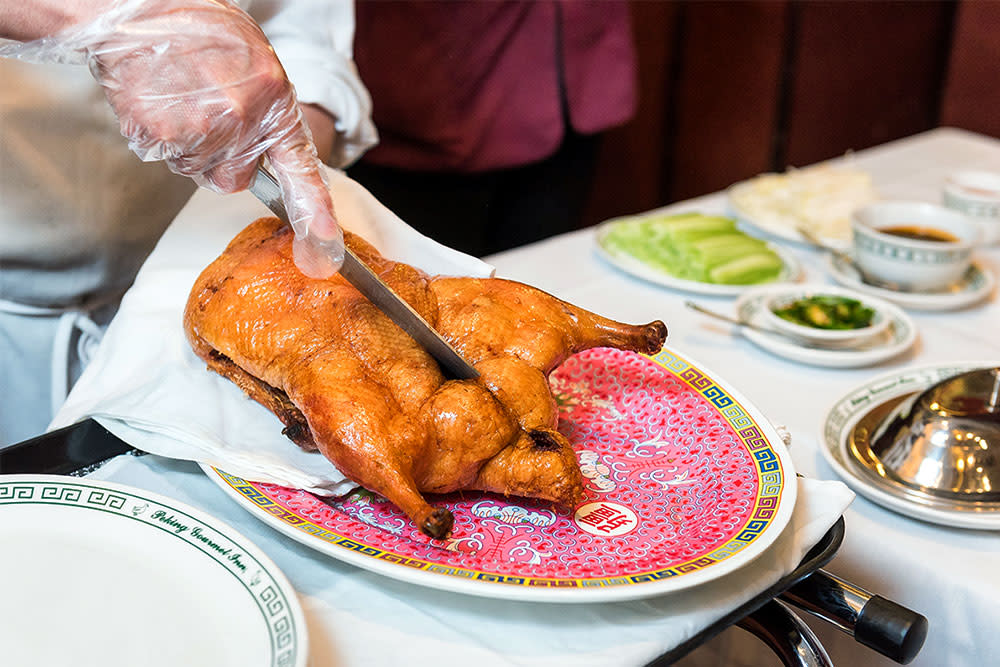 Peking Gourmet Inn Peking Duck - Image Courtesy Northern Virginia Magazine
Europe 
Savor award-winning French cuisine at L'Auberge Chez François, Irish pub fare and a Guinness at The Auld Shebeen, Ravioli at Ciao Osteria, a Gyro at Plaka Grill or Wiener Schnitzel at Euro Bistro.
L'Auberge Chez Francois
Africa
Experience authentic Ethiopian fare such as Lega Tibs or Kitfo at Enatye or savor the fine PERi-PERi chicken at Nando's.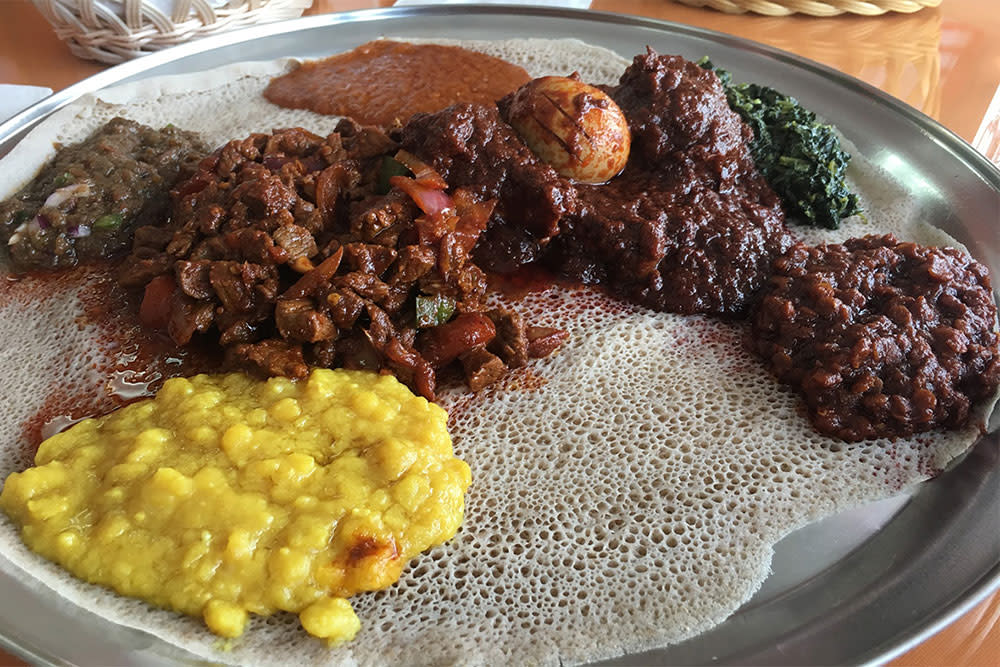 Enatye - Image Courtesy Northern Virginia Magazine
Australia 
Satisfy your craving for Australian style meat pies at The Pure Pasty. And if that's a bit intimidating, you can always tame it down at Outback Steakhouse!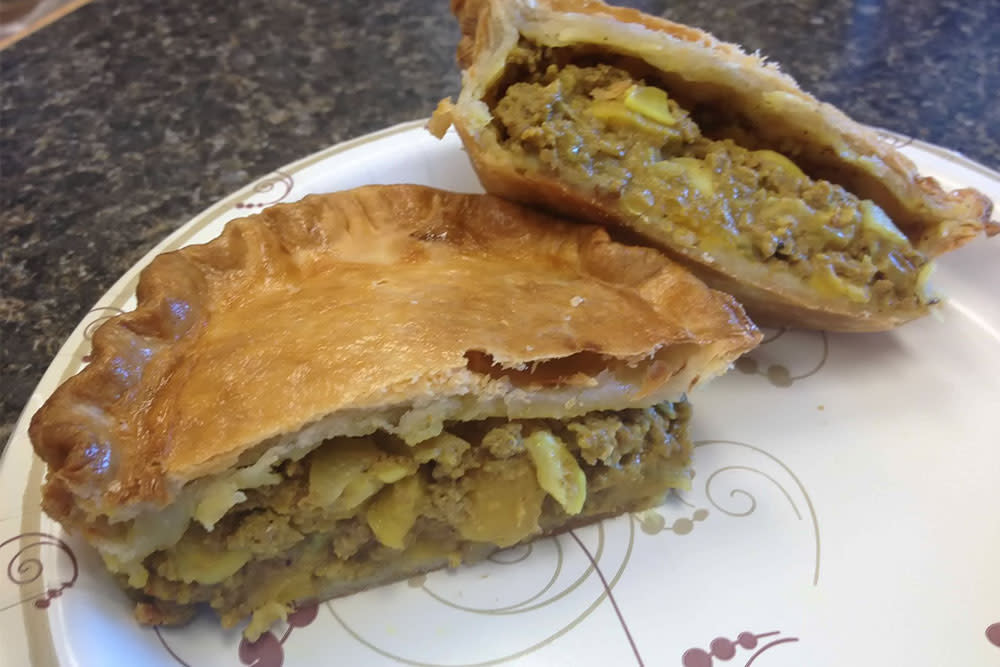 Meat Pie at The Pure Pasty - Image Courtesy The Pure Pasty
North America
Explore our home continent with some tequila from La Sandia Gourmet Mexican, Tacos and Sopes galore at Taco Bamba, local seafood including delicious Oysters On The Half Shell at Brine, mouth watering Poutine at Jimmy's Old Town Tavern,  Heritage Pork or a good old fashioned Ribeye at Trummer's, and of course a satisfying and locally-sourced Burger from Red Apron.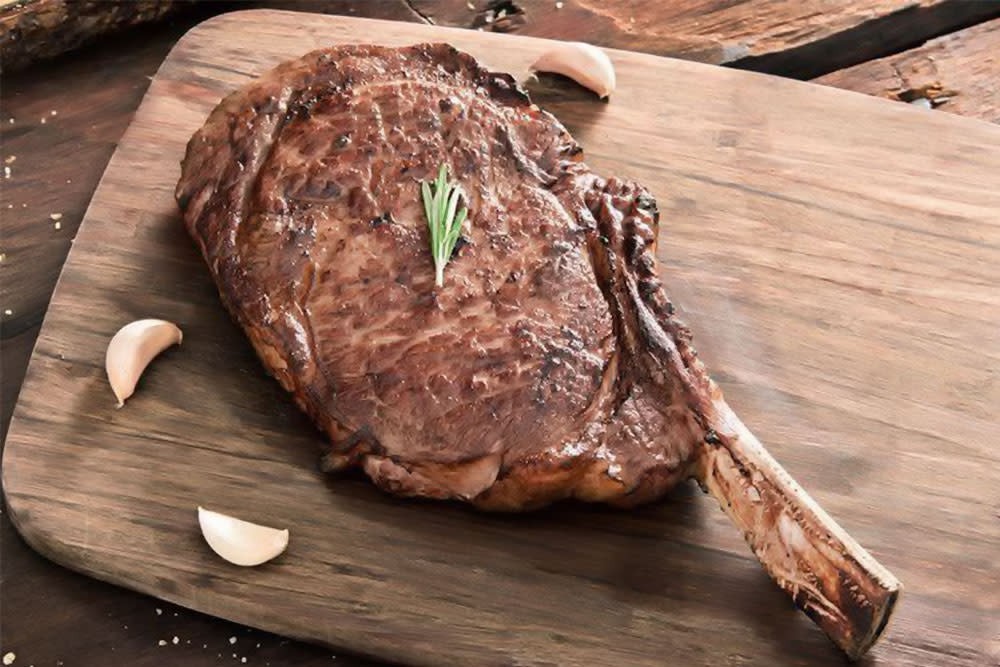 Trummer's On Main 24oz Ribeye - Image Courtesy Trummer's On Main
South America 
Get your fill of gauchos and rotisserie meats at Chima Brazilian Steakhouse and Texas de Brazil, or feast on modern Peruvian cuisine at Peru 703.  We also have dozens and dozens of Peruvian Chicken restaurants throughout the county.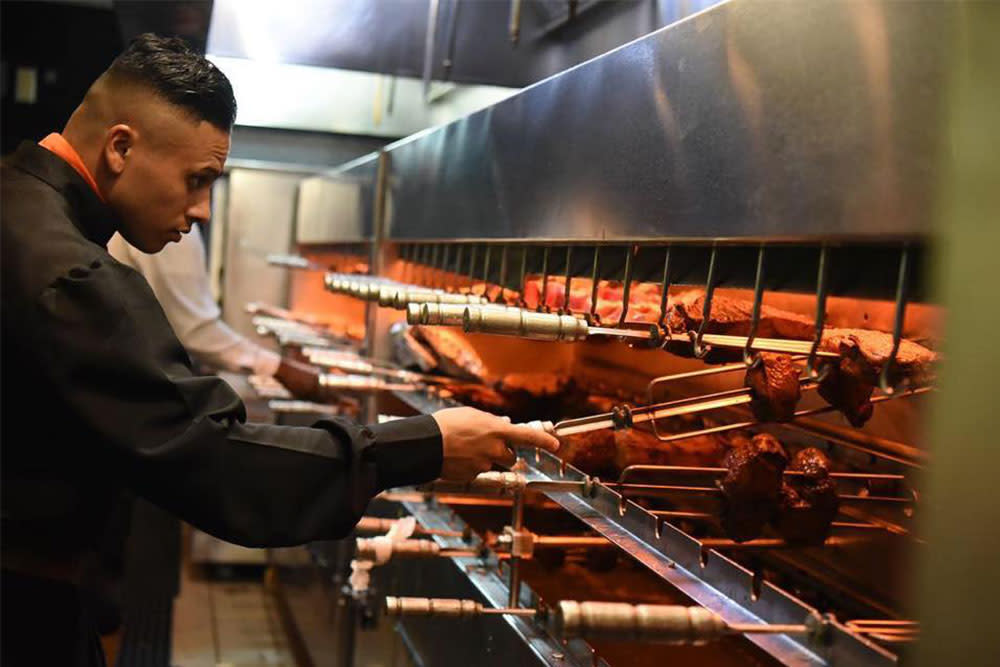 Chima Tysons Corner - Image Courtesy Chima Tysons Corner 
Antarctica
Okay, this is a stretch...but in keeping with the frozen tundra found on Antarctica we invite you to fill up on frozen treats from Peterson's Ice Cream Depot (open March through October), Woody's, and Baskin-Robbins – and that's just the tip of the iceberg!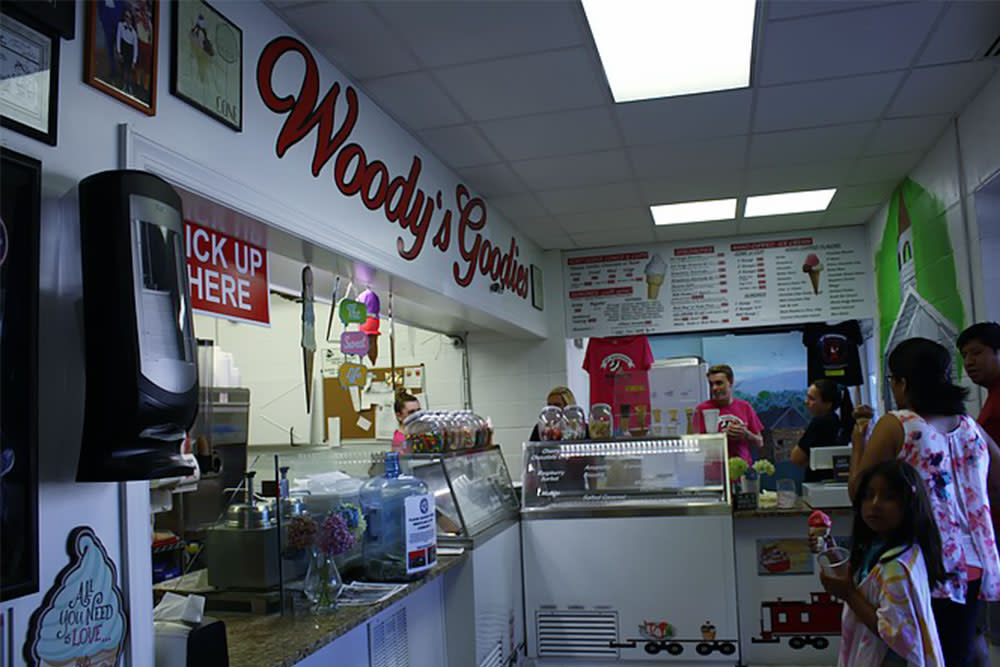 Woody's Ice Cream - Image Courtesy Connection Newspapers
Fairfax County is so good you can almost taste it! So make plans for your getaway to Northern Virginia today and tour the world from a single destination!
Header Image Courtesy of The Taster Magazine