You miss traveling. And we want you to know we'll be waiting. Right about now, you must be itching to get out of the house and start exploring again. We get it. Our attractions, restaurants, parks and arts venues miss seeing you, too.
While we can't recommend you visit right now, we do want you to know that many of the sites and attractions that make us such a special destination can be explored, in part, online. And while our attractions are hard at work coming up with ways for you to connect with them virtually now, they can't wait to welcome you when it's time to travel again. So, for now, explore from the comfort of your home and feel free to use this as inspiration for future plans. Before long, it will be time to take that next getaway and we'll be right here waiting to welcome you with open arms.
But, in the meantime, here are several ways to explore digitally including virtual attractions, virtual events and more.  

Explore Our (Virtual) Attractions
Many of our attractions are offering engrossing virtual tours and content you can explore in your jammies from the comfort of your sofa.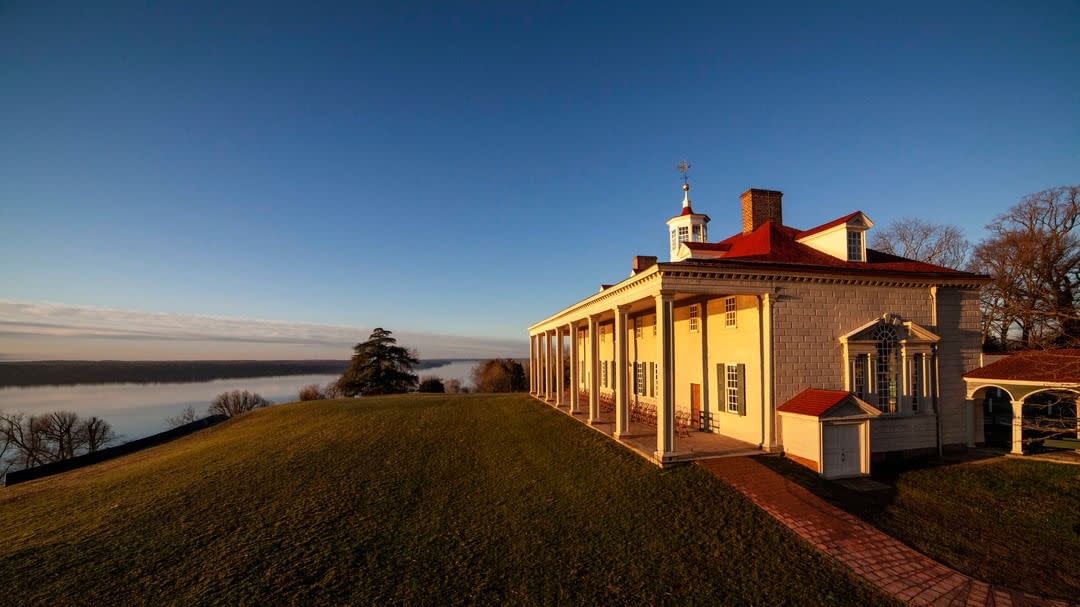 George Washington's Mount Vernon
Mount Vernon's website provides a wide range of digital experiences ranging from virtual tours of the mansion to streaming events throughout the week from the estate. Also check out Mount Vernon's YouTube channel to see a live stream of the estate's newborn lambs and other informative lectures.
Smithsonian's National Air and Space Museum Steven F. Udvar-Hazy Center
Enjoy the museum wherever you are with Air and Space Anywhere! Anytime, anywhere you can discover a variety of online programs, stories, videos, activities, virtual tours, and resources. You can also take a virtual tour of the museum via Google Street View as it appeared in 2017 and see the stunning air and space craft from different vantage points.
Workhouse Arts Center
The Workhouse has come up with amazing ways for you to engage with the Arts during this time. They've created virtual exhibitions for you to browse, a variety of videos showcasing everything from yoga to pottery, and also artist studio talks showcasing their latest works. Online classes are also available! Find out more on their Facebook page and their YouTube Channel and stay tuned for more fun announcements.
George Mason's Gunston Hall
Sit back and take a virtual tour of George Mason's historic home. Or, have fun visiting Gunston Hall's Learning From Home hub where you'll find activities ranging from cooking and drinking to gardening and games. It's time to explore Gunston Hall.
National Museum of the United States Army
While the Museum's June 4, 2020 public opening has been delayed, they have a way to give future visitors a glimpse of what's in store.  The featured exhibits section of their website allows you to see selected artifacts and the layout of the museum in an interactive way from the safety of home.
Find Something Unique to Do
Visit an escape room. Drink wine and paint. Hear an aviation podcast. Or learn about our native plants. There's more virtual fun available than you might expect.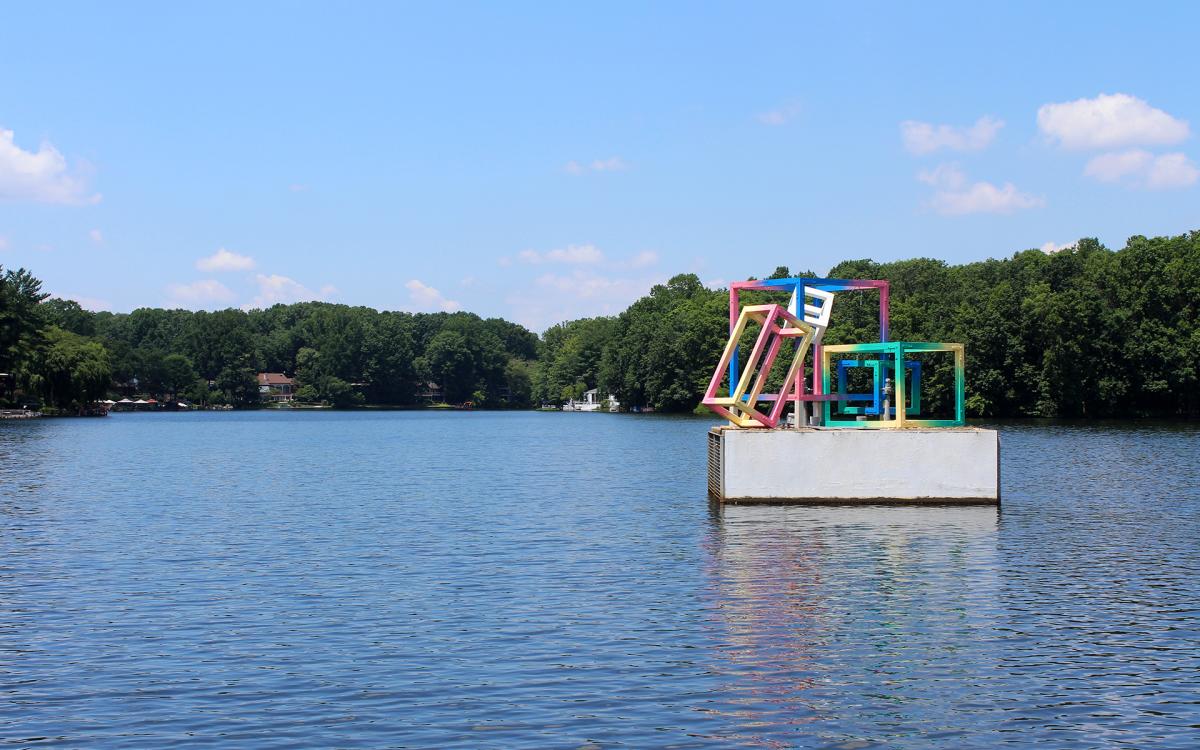 Fairfax County Park Authority Virtual Exploration Center
The Fairfax County Park system is one of the best in the nation, and now they're bringing their resources to your home! They've curated a list of on-demand fitness activities, a virtual history tool, and many other activities related to science and nature, culture and history, and health and wellness.  It's time to bring the parks to you!
Wolf Trap
America's only national park for the performing arts provides free arts education video lessons, PDF lesson plans, and audio lessons for you to use! The Wolf Trap Opera Company offers links to some of their best shows for you to enjoy. They also have a sweet Spotify playlist highlighting some of the originally scheduled Summer 2020 performers.
Historic Woodlawn and Frank Lloyd-Wright's Pope-Leighey House
Woodlawn has launched a hub – Makers and Creators: Cultivating Craft at Woodlawn - which allows you to connect with artists who specialize in a variety of mediums that are available for purchase.  A great way to support independent artists while finding that special something for yourself or a loved one.
Arcadia's At Home Educational Resources
Check out Arcadia's curated resource sheet with links to virtual field trips, mobile market pop-ups, math and STEM-focused activities, and of course — ways to get your kids in nature! Introduce your kids to Arcadia's resources.
Explore the beauty of NOVA Parks
The Northern Virginia Park Authority (NOVA Parks) invites you to watch their fun videos!  They range from a new series of nature videos from Potomac Overlook, a guide to bluebells at Bull Run Park, history highlights at the parks, a fun look at history from Carlyle House, and more!  Visit NOVA Parks on YouTube.
Escape Room Herndon
Escape Room Herndon wanted to create a way to continue providing entertainment for people while we all stay at home. They came up with the brilliant idea to provide free at-home 5-10 min puzzles for you and your family to play. Puzzles will be updated regularly so keep checking back.  Can you escape?
Public Art Reston
Explore Public Art Reston's online gallery of public art, find the artworks using their Public Art Map, and follow pre-set, self-guided tours (maintaining your social distance). Also, learn more about their Stay-At-Home Chalk Art project happening now! Explore the Gallery here and Learn about Chalk Art here.
Muse Paintbar
Northern Virginia's popular paint and sip joint has gone virtual with Muse to Go! Join their incredible instructors as they take you step-by-step through creating the painting of your choice, all in your own home, 24/7!  They even have supplies for you if you need to order them. Just pick the painting that you would like to create and get started!
Children's Science Center
The Children's Science Center has posted over 40 engaging videos to view at your leisure on their YouTube channel! Their Facebook page will showcase daily posts and periodic live streams to help parents with informal learning, fun activities for the kids, and much more. Start exploring science.
The St. James
The "You & Improved: At Home Series" features full-body workouts ranging in complexity, intensity, and duration from their expert Personal Training, Performance Nutrition, and Strength & Conditioning teams. They're designed for all abilities, and no equipment is needed. Feel the burn on their YouTube Channel.
Civil War Trails
Did you know that you may have Civil War history in your own back yard?  Civil War Trails markers are scattered throughout Fairfax County so check their interactive map that shows you where the sites are and go from there. Start your Civil War adventure.
Online Virtual Events
Some of the best attractions and venues in Fairfax County have started live streaming events as we all practice safe distancing and try to entertain ourselves at home.  Browse our list of events and find something to entertain yourself, educate the kids, or learn something new.
Binge Watch Our Videos
In addition to the many great videos featured on our partners' sites (found scattered above), revisit the Storytellers of Fairfax County playlist, which leads you through our parks, shops, and attractions with the passionate folks who work there live and work here as your guide. Hear inside stories and use them to help inspire your next adventure. Or, take a trip down memory lane by spending time over at our YouTube channel.
And remember, we are all in this together and we will all be together again soon.
For even more ideas, be sure to visit Fairfax at Home, which also features information on the Fairfax County Take Out Trail, the wonderful community-led efforts happening throughout the county, and links to restaurant, winery and brewery offerings.