The neighboring towns of Falls Church and Merrifield are about as divergent as they can be, with incredibly distinctive and interesting stories to tell. Each area has its own appeal and unique attributes that make both worthy destinations to explore.

While it may not be obvious to know where Falls Church ends and Merrifield begins, the two offer very different, yet complementary experiences. Dive into intriguing history and treat your palette to some diverse cuisine in Falls Church, and then get dolled up and ready to be seen on the scene in Merrifield. No matter what you find in these Fairfax County neighborhoods, you'll have an unforgettable experience!

From the largest Vietnamese shopping plaza on the East Coast to a rooftop wine garden atop a French Brasserie – there are many surprises to be discovered on your visit. Here's how to make the most out of a visit to Falls Church and Merrifield.
 

Little City, Big Fun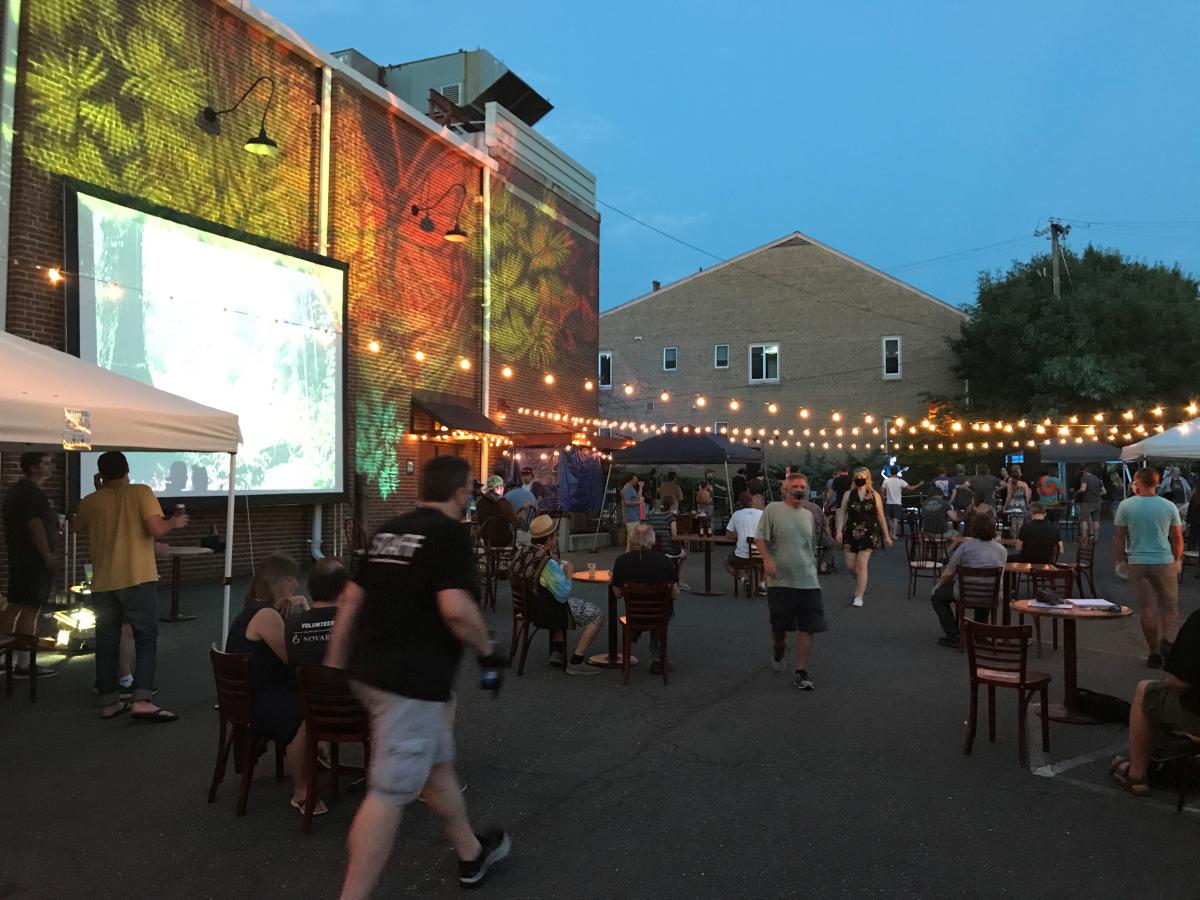 Image courtesy The State Theatre

On the eastern edge of Fairfax County sits the "Little City" of Falls Church, an independently incorporated city of just 2.2 square miles – one of the smallest in Virginia. Rich in history, culture, and diversity, Falls Church offers a treasure trove of things to do.

Built in 1769, The Falls Church itself, from which the city gets its name, predates the United States and was witness to both Revolutionary and Civil War history. Nearby, Tinner Hill Historic Park tells the story of segregation and African American history. (Learn more on that fascinating story – and how the first rural branch of the NAACP was founded here.) Also of historic significance is The State Theatre, originally a movie theater built in 1936, but now a beloved events hall and concert venue that hosts daily indoor and outdoor performances from national acts.

Falls Church is also a favorite spot for outdoor recreation with its access to great biking and golfing. Tee up at the Jefferson District Golf Course, a newly renovated course with nine holes and a mini-golf course for the kiddos. Bikers enjoy Falls Church's prime location along the 45-mile-long Washington & Old Dominion Trail, which makes it a perfect pit stop for supplies at the local bike shops and to fuel up with a locally roasted coffee or a locally poured beer.


Global Cuisine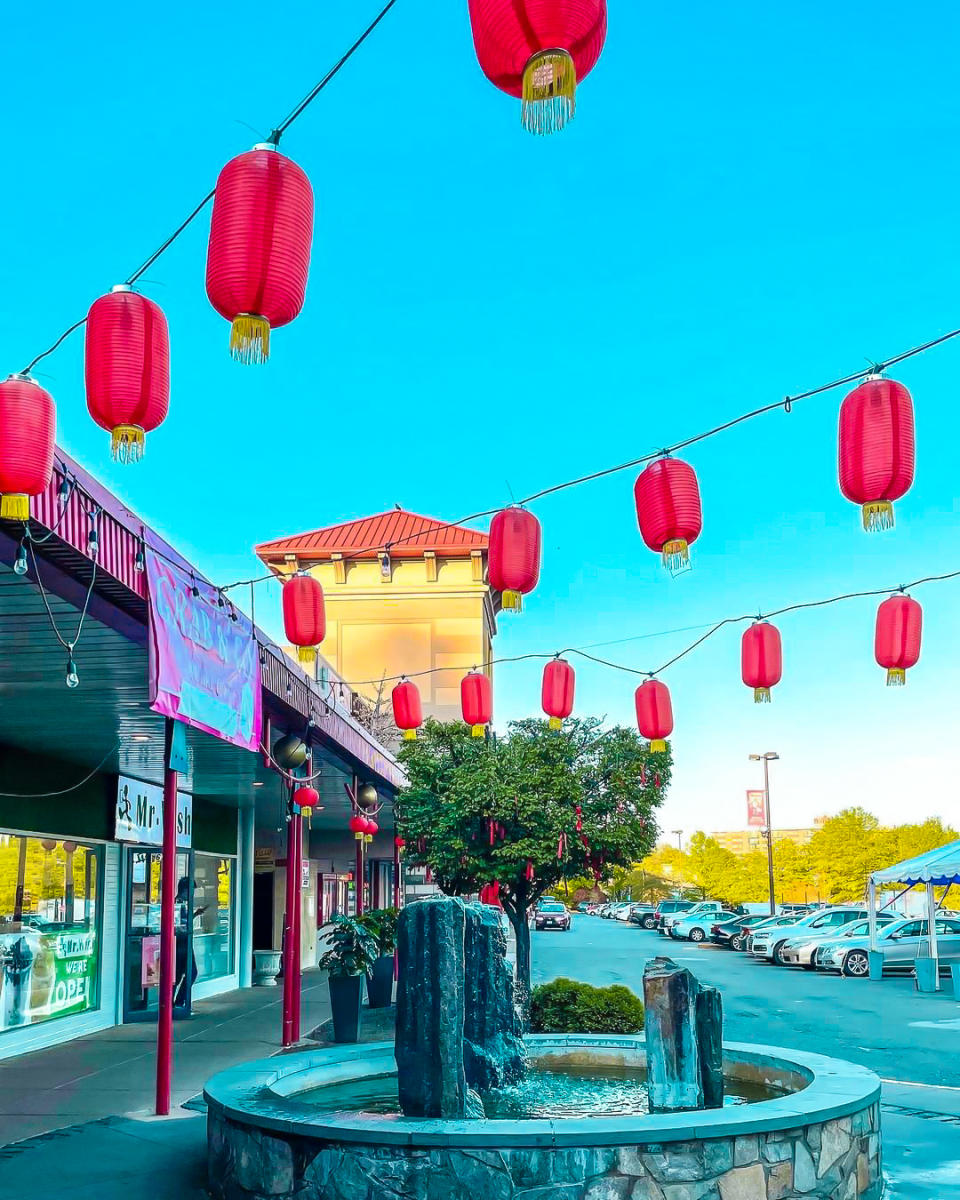 Image courtesy IG user @cityscapesgram

Part of what makes Falls Church extra special is its extraordinary Vietnamese food. For the uninitiated, perhaps the most famous Vietnamese food is Pho—a brothy soup with rice noodles and your choice of proteins. Other menu items include Chá Gió (fried spring rolls) and a long list of other Asian specialties similar to the Thai or Chinese fare you may be more familiar with. While you can find Pho and Chá Gió every couple of miles or so throughout the region, some of the best is found in Falls Church, specifically in Eden Center, the largest Vietnamese commercial center on the East Coast.

Once you drive through the elaborate Lion Arch gateway of Eden Center, you are in the midst of Vietnamese culture. The stores, nail salons, and supermarkets that make up this sizeable shopping center are Vietnamese. The shoppers are mostly Vietnamese. But the food is out of this world. My favorite is Huong Viet, primarily because the Chá Gió is beyond. I would eat an entire meal of these crispy rolls, but I usually order Heo Kho Tiéu (caramelized pork) instead. In the same shopping center, Rice Paper is consistently at the top of the "best" lists. I was intrigued by watching people make their own rice paper rolls at their tables and vowed to return. Finally, Hai Duong is a solid choice for Pho.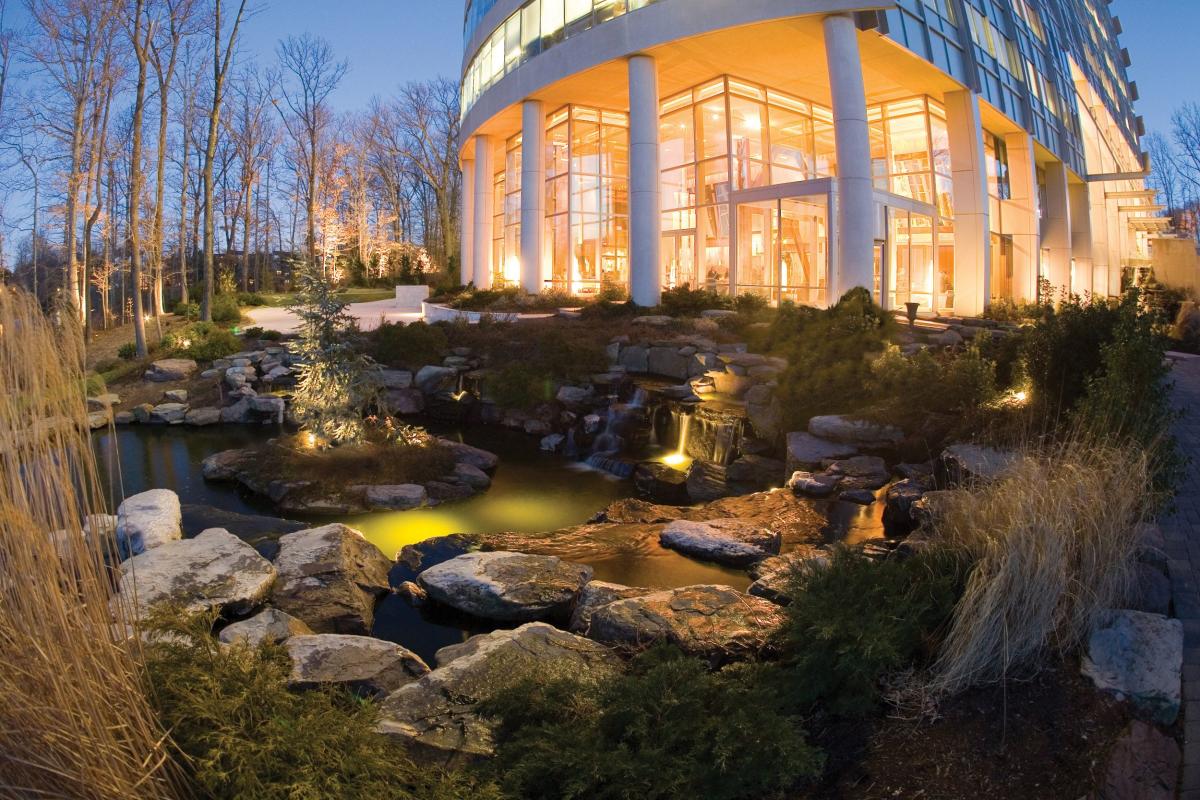 Image courtesy 2941 Restaurant

Before you leave the area, however, there are three more Falls Church restaurants you need to consider. In fact, they represent three of the region's best. The first is Peking Gourmet Inn. Don't let the aging strip mall ambiance fool you. This restaurant is a DC-area institution, having hosted many presidents and luminaries. A favorite of the Bush family, this spot puts on a show carving Peking Duck tableside as your mouth waters. Next is 2941, one of the most lauded restaurants in the region. With contemporary American cuisine, waterfalls, koi ponds, and a lakeside view, dining here is a special experience. Finally, Duangrat's is a long-lived institution on Leesburg Pike that does for Thai cuisine what Eden Center does for Vietnamese.


Urban Sophistication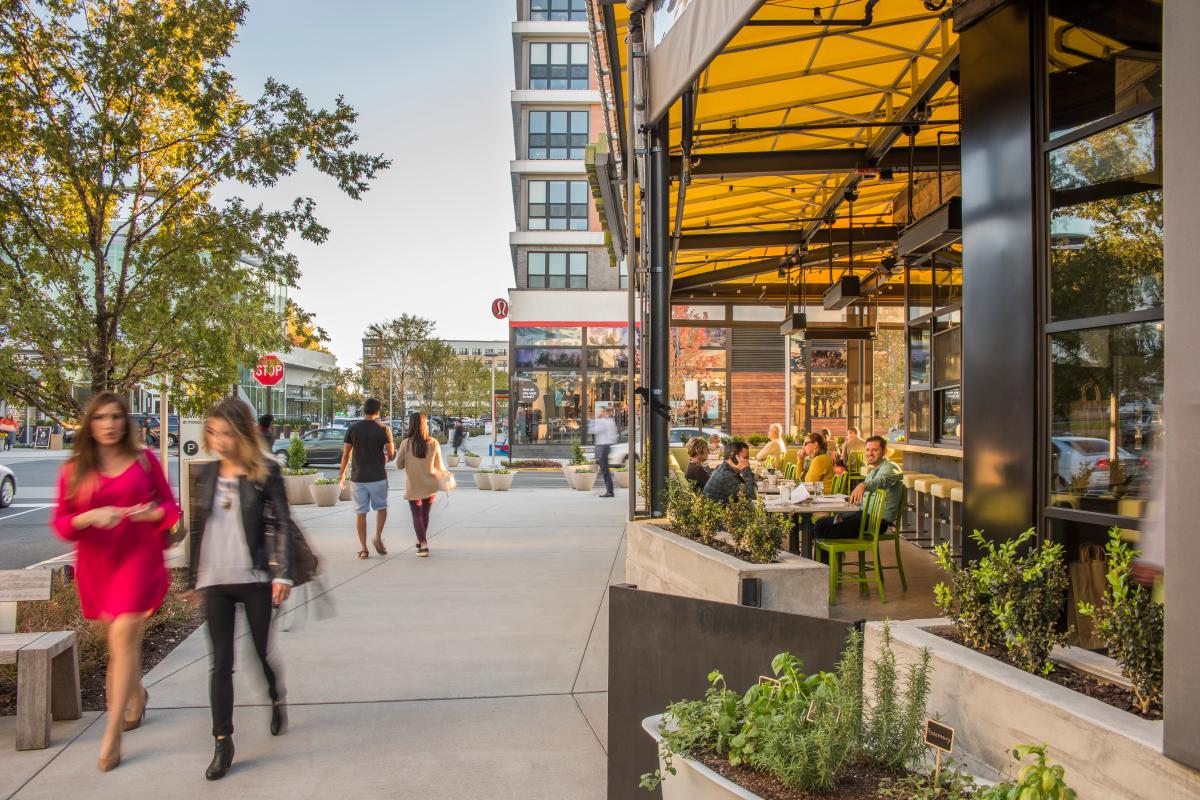 Image by Anne Chan for Mosaic District

On the flip side of Falls Church sits Merrifield, a small district in Fairfax County that has morphed into one of the hippest, trendiest neighborhoods in the region, anchored by the bustling urban village of Mosaic.

Sleek, contemporary streetscapes lead to well-curated shops and boutiques, salons, a long list of restaurants, outdoor gathering spaces, and the Angelika Film Center arthouse theater. Brighten up your Instagram feed by posing at the variety of colorful murals on a self-guided public art tour – or see if you can count the many subtle references to The Beatles. While a vibrant destination any time of day, Mosaic comes alive at night with its breweries, events, and activities like Muse Paintbar.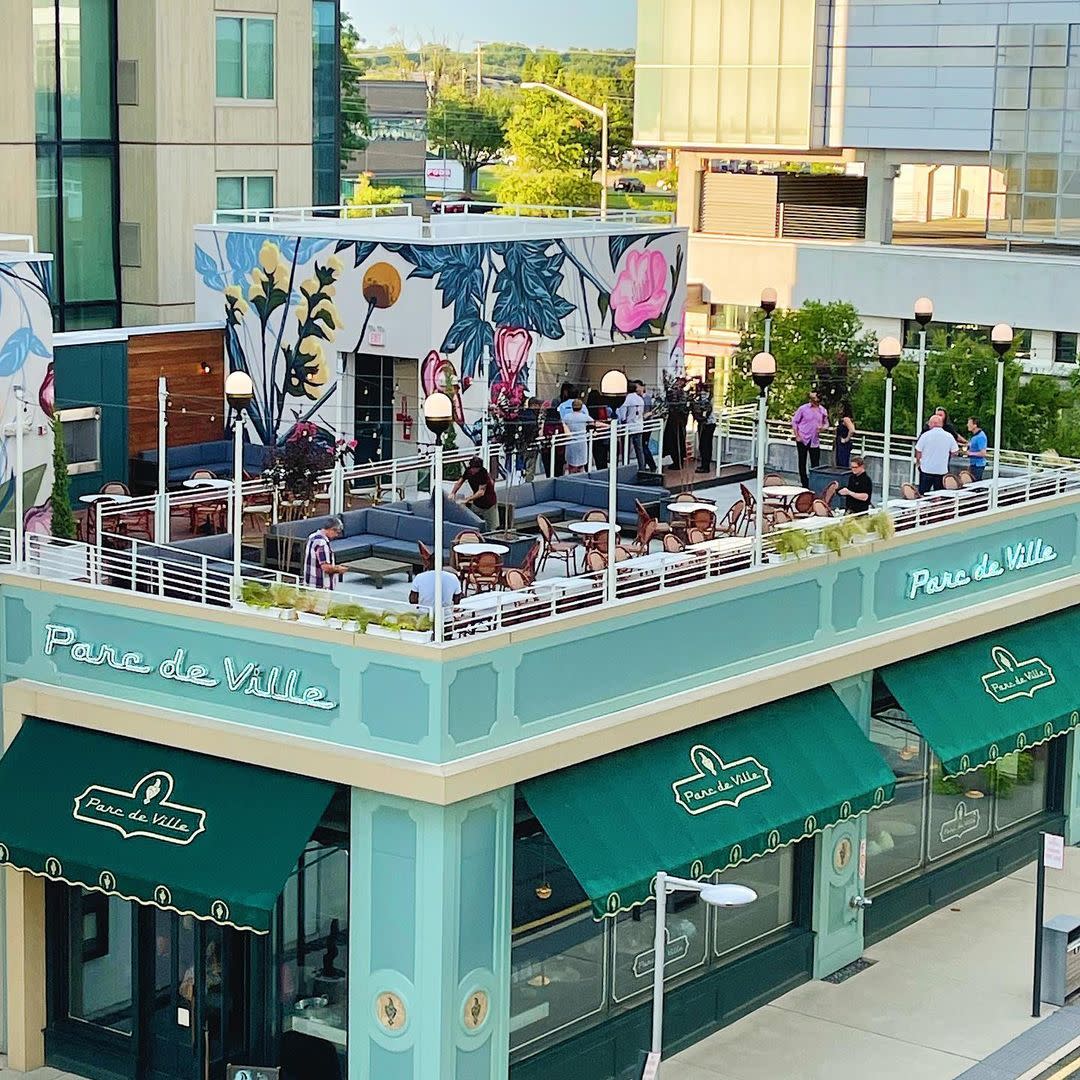 Image courtesy Parc de Ville

Dining at Mosaic, you'll find popular local chains like Matchbox and Ted's Bulletin. But you'll also find the rave-worthy Sisters Thai and the stunning rooftop lounge at Parc de Ville alongside casual standouts like bartaco and B Side. After dinner, a lively scene awaits at Caboose Commons, a full-service coffeehouse, brewery, and restaurant rolled into one. Build your own flight from their menu of microbrews and sip away in their indoor and outdoor spaces. While not in the Mosaic District, another local microbrewery, Settle Down Easy, is just a few miles away and home to a palette-tingling spicy jalapeno honey ale.


Not ready for your day trip to end?
Book an overnight at one of these hotels in Falls Church, VA and surrounding area to spend the night and continue the fun throughout the weekend. 

From budget-conscious travelers, there are Budget Inns and more. For hotels close to DC, try the Comfort Inn or Falls Church Marriott Fairview Park. For extended stays, bring your pet and stay at the Residence Inn. For even more hotels in the vicinity, check here and here.
 

For even more fun, explore the nearby Town of Vienna for fun for the senses, or take a drive through Great Falls for scenery that will make your jaw drop! And for an urban getaway, check out how to spend a day in Tysons, the retail capital of Northern Virginia.