What's the best way to cool off during the dog days of summer? Having a frozen drink in your hand, of course! These restaurants and bars in Fairfax County are serving up delicious frozen cocktails so you can enjoy the rest of the season, one bendy straw at a time. Here's our roundup of blended favorites that'll have you coming back for more. 
⁠⁠
Chuy's Restaurants - Frozen Fruit Margaritas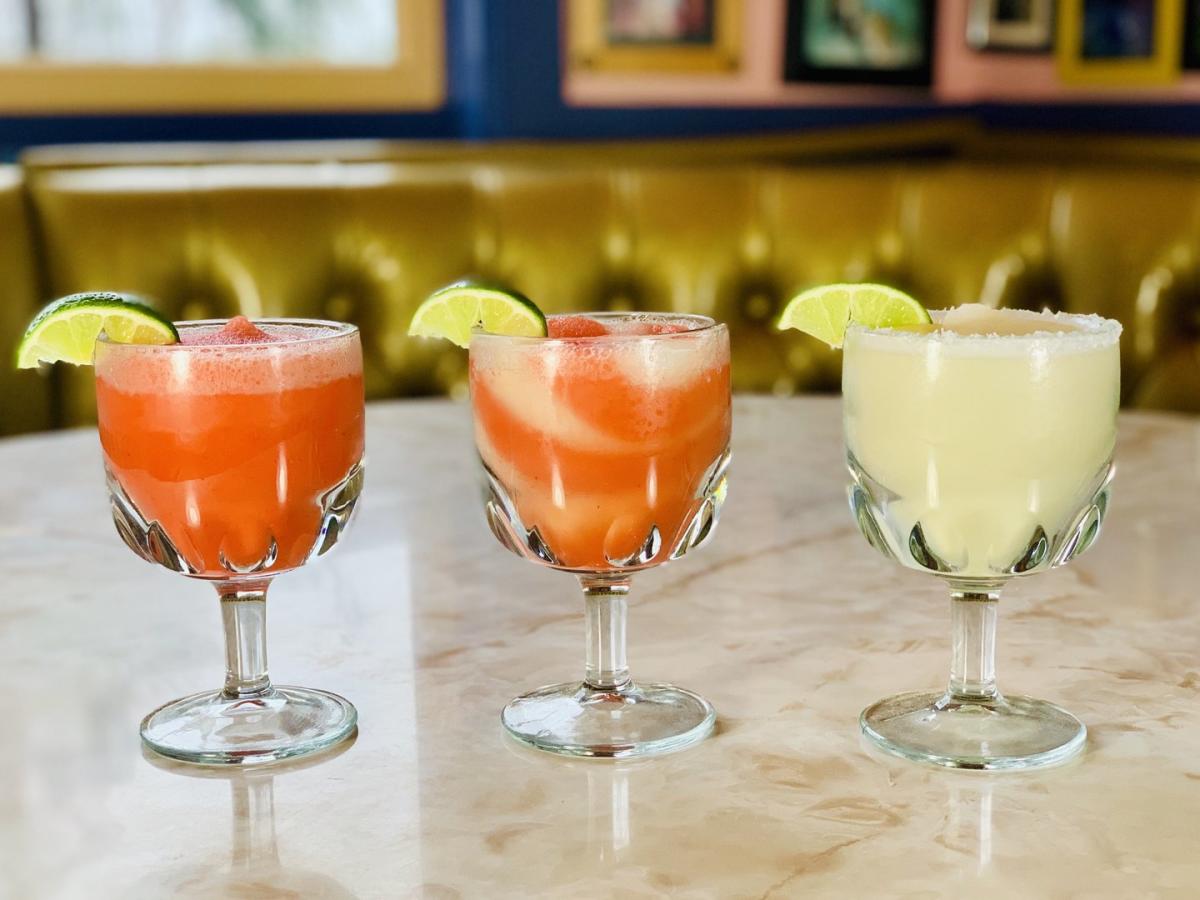 Photo courtesy Chuy's Restaurants
If fruity flavors make your tastebuds swoon, score your frozen margarita fix at Chuy's in Fairfax or Springfield! The eatery serves authentic Tex-Mex food in an eclectic atmosphere full of color and personality - and their drinks are no exception. Have lime, strawberry, or get it swirled together. If beer is more your speed, grab the famous frozen lime margarita topped with a 7oz Coronita.
Trummer's Restaurant - Titanic Cocktail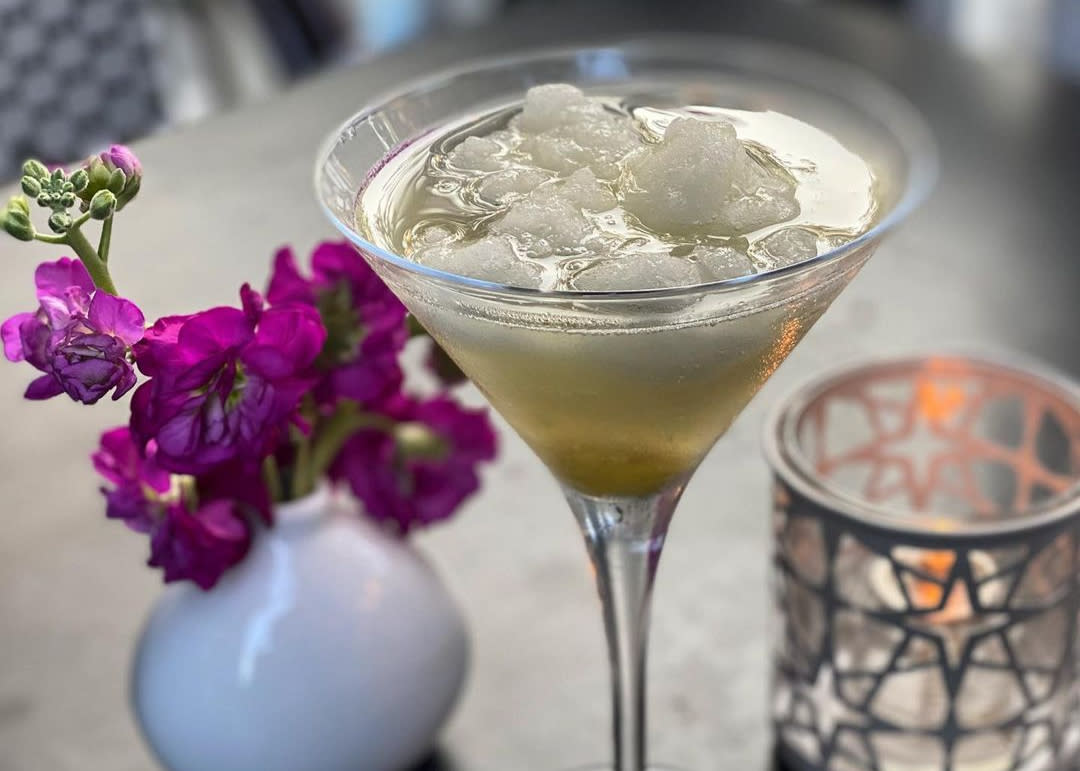 Have you ever tried a cocktail that's been named "The Best Cocktail in America?" Cross that off your bucket list by visiting Trummer's Restaurant to have the iconic Titanic Cocktail, named the best cocktail in all of the land in 2016. Although it's not your traditional frozen cocktail, the concoction of vodka, elderflower syrup, sparkling wine, muddled green grapes and Champagne sorbet will have you saying "I'm the king of the WORLD!" Leonardo DiCaprio-style. Plus, every Tuesday is "Titanic Tuesday," so you can order them all day long for just $8. 
Colada Shop - Piña Colada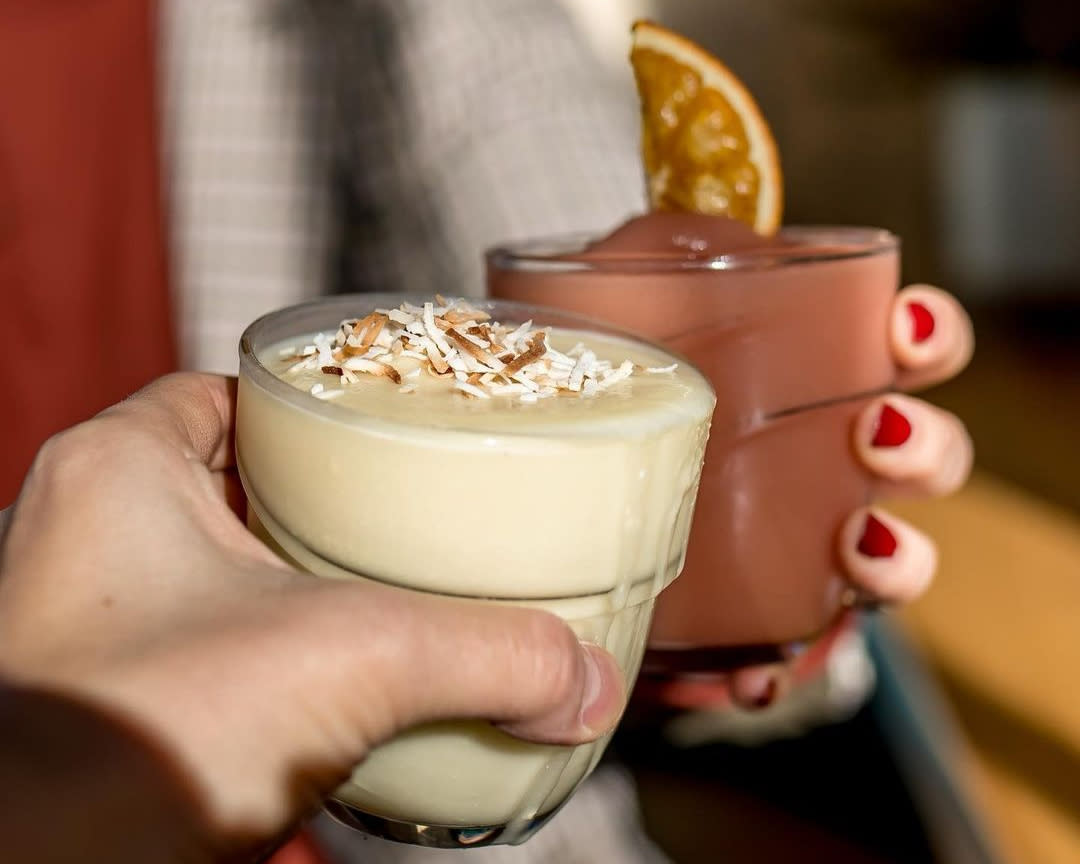 Photo courtesy Colada Shop via Instagram
Pretend you're on vacation with a tropical Piña Colada, featuring rum, coconut cream and milk, and pineapple. Nestled inside of Bloomie's in Mosaic District, Colada Shop brings the flare of Cuban flavor and life to Fairfax County. 
Ted's Bulletin - Boozy Milkshakes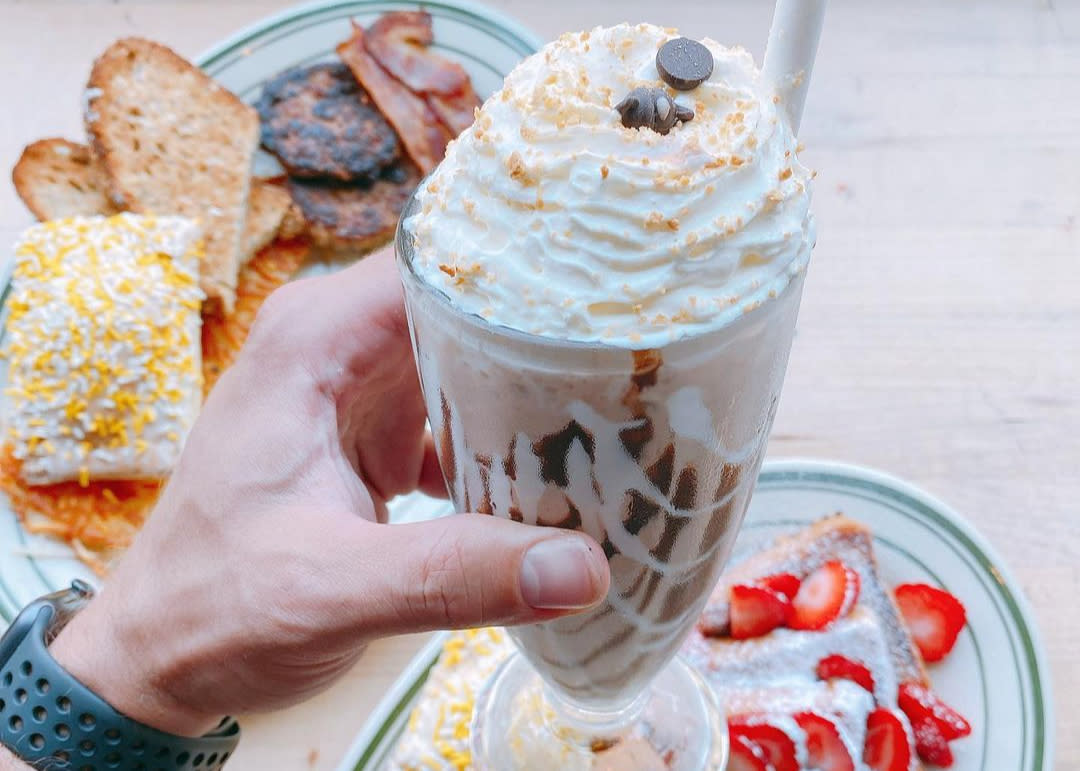 Photo courtesy Ted's Bulletin via Instagram
If you're a cocktail lover AND you love ice cream-based treats, here's your match made in heaven: a boozy milkshake! With locations in Reston and Merrifield, Ted's Bulletin is blending up delicious adult milkshakes alongside their signature all-day breakfast offerings. Enjoy a variety of flavors, from the Irish Caramel Coffee milkshake infused with Irish Cream to a Key Lime Pie milkshake infused with coconut rum. For those with youngsters or those who don't prefer alcohol, they also offer non-alcoholic milkshakes ranging from fruity to rich and chocolatey. 
La Sandia Tysons - De La Casa Margarita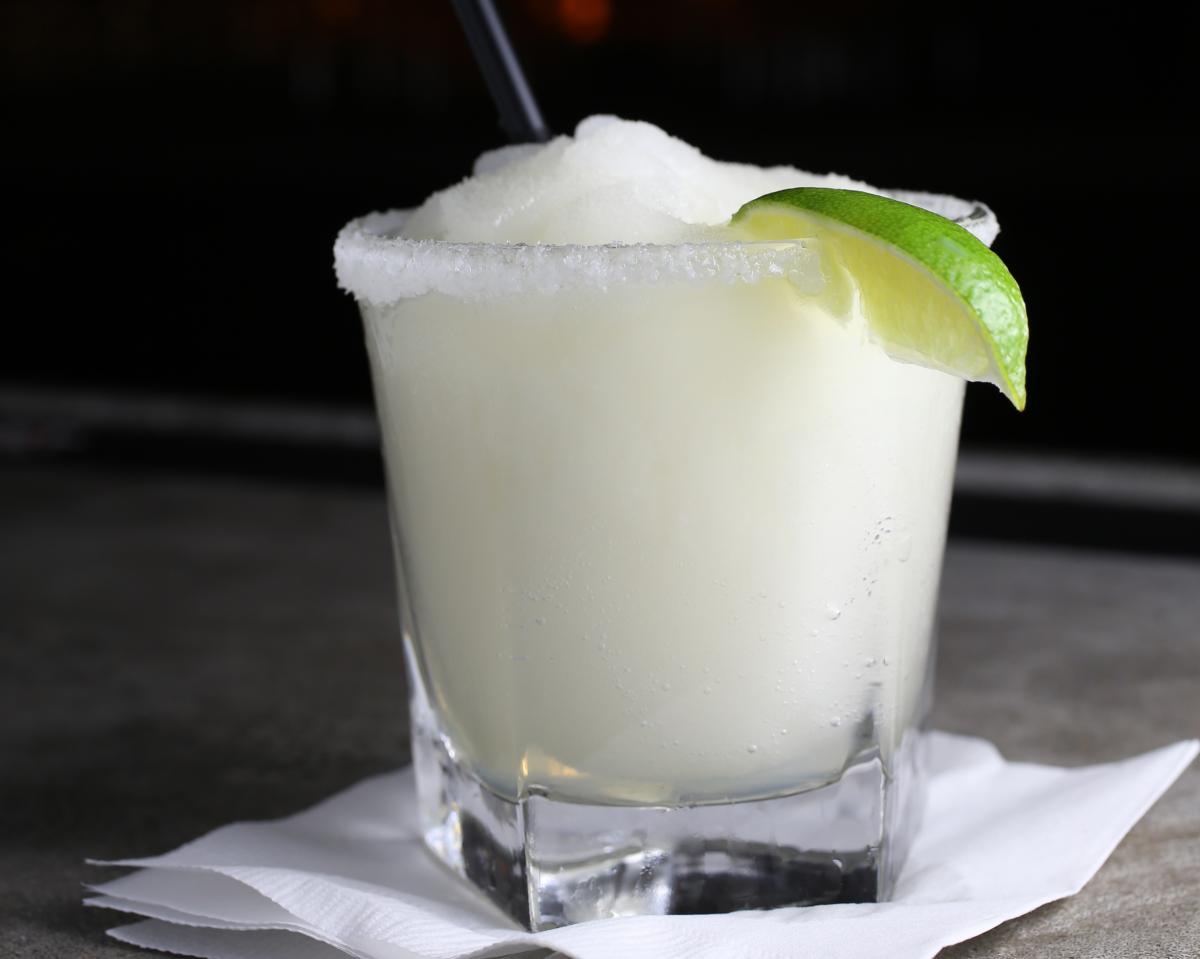 Photo courtesy La Sandia Tysons
A traditional margarita is always wonderful, but the best ones feature 100% agave nectar. Try the frozen De La Casa Margarita from La Sandia Mexican Kitchen and Bar in Tysons on for size. The refreshing drink features three simple, yet tasty ingredients: Blanco tequila, agave nectar, and fresh lime.
Parc de Ville Rooftop - Frozen Cocktail of the Day
You don't have to catch a flight to enjoy Parisian summer vibes, with a trip to the rooftop at Parc de Ville. Fairfax County's only French-inspired rooftop bar is in Mosaic District - and they're serving up frozen cocktails all summer long. All August long, the rooftop is featuring a "Tiki Takeover!" Enjoy fun French-influenced takes on tiki classics and buy-one-get-one on their rotating frozen cocktails when you show up in a tropical-themed shirt. Depending on when you visit, the slushie selection of the day could be anything from a Frosé to a frozen Aperol Spritz. 

There's a world of frozen cocktail possibilities in Fairfax County! Which ones will you add to your bucket list? Be sure to tag us in your adventures using #FXVA for a chance to be featured.