Throughout the summer of 2019, Fairfax County's first permanent "LOVEwork" sign is on tour and is set to travel around to some of our most popular attractions that represent the eclectic visitor experiences found here. We've had 5 total tour stops already, and eventually, the sign will find a permanent home at the Workhouse Arts Center in Lorton. Once there, the letters will be creatively "bedazzled" by several of the artists-in-residence at the Workhouse, making the new Fairfax County "LOVEwork" sign a unique piece of art that visitors will enjoy for years to come.
The current stop on the "LOVEwork" tour pays homage to Virginia's storied history as the sign finds itself on the grounds of George Mason's Gunston Hall from June 11-16.  The grounds of Gunston Hall are the perfect place for history lovers of all kinds. From archaeology to decorative arts, George Mason's home, the historic core, and the surrounding grounds present many different paths of history for you to explore. And if you visit on Saturday, June 15th you'll get an extra treat!  Gunston Hall will be celebrating Declaration Day - a historic event commemorating the anniversary of the ratification of the Virginia Declaration of Rights! The day will begin with a special naturalization ceremony followed by an afternoon of fun and educational activities for all ages. 
During its visit, the "LOVEwork" sign will be located near the mansion. And make sure that if you do snap a sweet pic of the LOVE letters, upload them here or post them to social media using the hashtags #FXVA, #SHAREWHATYOULOVE, and #LOVEVA.
 
General Information
Dates: Tuesday-Sunday, June 11-16, 2019
Times: Open daily from 9am-5pm; Guided tours occur every 30 minutes, from 9:30 am-4:30 pm; The visitor center and the outbuildings in the historic area close at 5 pm and the grounds close at 6 pm.
Location: The LOVE sign will be adjacent to the mansion on the beautiful grounds of the estate at 10709 Gunston Rd, Mason Neck, Lorton, VA 22079
Cost: Regular admission fees: Adults $10, Seniors (60 and older) $8, Children ages 6-18 $5, Children, under age 6 complimentary, Friends of Gunston Hall complimentary, Grounds pass, only $5, Other fees apply on special program days, please check the calendar of events for more information.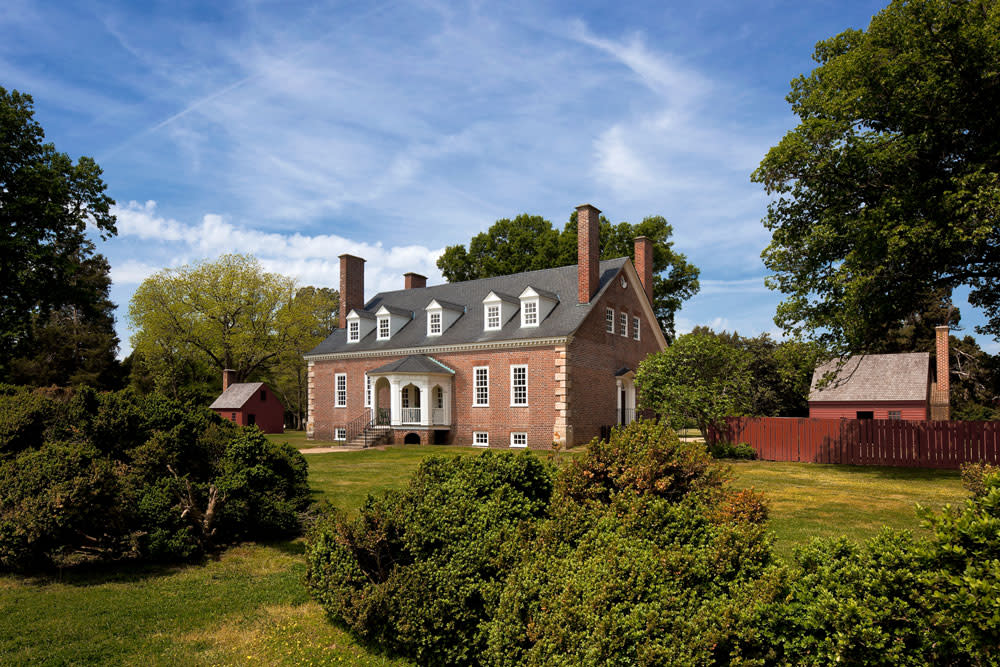 The Main Mansion at Gunston Hall 
Things To Do At Gunston Hall
Explore the new exhibit titled "Revolutionary Rights" - The estate is launching a brand new exhibition called "Revolutionary Rights" in its newly renovated visitor center. Starting next week, explore the ideas, choices, and actions Founding Father George Mason made to establish and preserve America's revolutionary rights. Then ask yourself what you would have done in his shoes.
Explore the historic area - Peek in the reconstructed kitchen, dairy, and laundry rooms. Explore a recreated 18th-century plantation schoolhouse, including the tutor's quarters. Walk out to the Masons' family cemetery, established in the 1770s. See an outline of the kind of house that might have been used by enslaved people at Gunston Hall. Learn where real houses of enslaved people were located. From spring through fall, meet the archaeological team to find out what they are uncovering about life at Gunston Hall. Discover the location and design of the Masons' garden. Watch as the garden reconstruction takes place.
Take a tour (ticket required) -  Join a tour of the Mason mansion, where you'll discover George Mason's ideas and influence. Plus, you will learn about the lives of the people, both free and enslaved, who lived at Gunston Hall. Small tour sizes mean that the tour will focus on your interests. Hands-on baskets will help the house come alive for visitors of all ages.
Plan a Picnic (Grounds pass or mansion ticket required) - Enjoy Gunston Hall's grounds by using the picnic tables or bring your own picnic blanket.
Go on a Hike - Lace up your boots and discover Gunston Hall's 550 acres of natural beauty. Hike to the Potomac River, follow the bluebird trail and visit the family burial ground.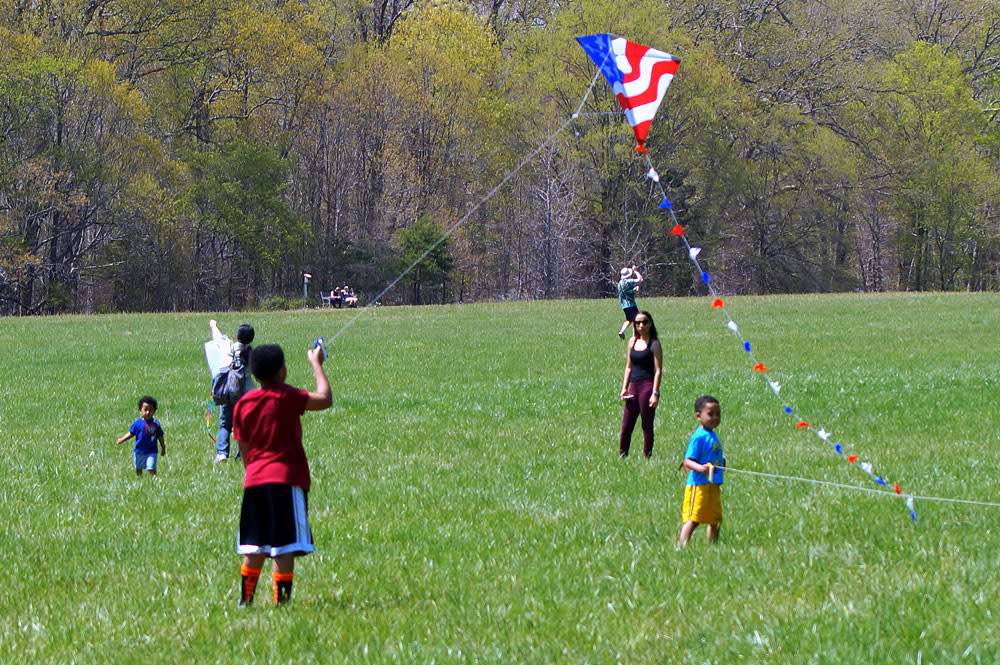 Gunston Hall has over 550 acres of land to enjoy
Where the LOVEwork Sign Goes From Here
Next up on the LOVEwork tour is The Winery at Bull Run.  So if you can't make it to Gunston Hall, we hope to see you at one of the following sites instead:
June 18 – June 24: The Winery at Bull Run
June 26 – July 1: Caboose Brewing Company's Caboose Commons at Mosaic District
July 3 – July 10: George Washington's Distillery & Gristmill
July 12 – July 24: Wolf Trap
July 26 – August 4: Frying Pan Farm Park
August 6 and beyond: Workhouse Arts Center
Fairfax County is great because of you, visitors and residents alike. Your support of our local community makes this all possible. Help us showcase our greatness:  We'll post our favorite images of you and your Instaworthy "LOVEwork" snaps on our official LOVE page, where you can also find the sign's summer-long tour dates and locations.
If you see our LOVEwork sign during its journey across the county, don't be shy, take a picture with it and upload your images here.