What is it?
This year marks the 86th anniversary of Historic Garden Week in Virginia – hosted by the Garden Club of Virginia. For a week in April, more than 150 homeowners throughout the Commonwealth will open their garden gates and doors.
Can I find a tour in Fairfax County?
This year, Virginia Garden Week is highlighting McLean with a special tour on Tuesday, April 30 (see event details below). Take the afternoon to breathe in the historic architecture and peak springtime vibrance.
What's special about McLean? 
A mix of historic, traditional and contemporary styles make this area quite unique. Its location in Fairfax County offers up stories of the Revolutionary and Civil War though places that have stood through the times. Fun fact: McLean, VA received its name from John Roll McLean, the former publisher and owner of The Washington Post.
Tell me about the properties:
Bienvenue
6800 Churchill Road, McLean (home and garden)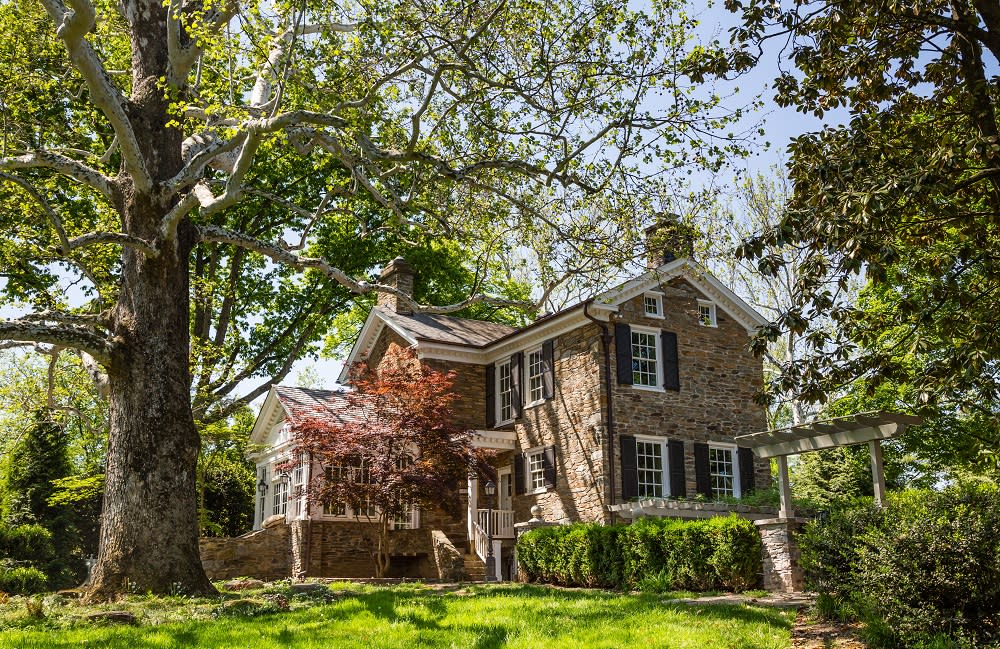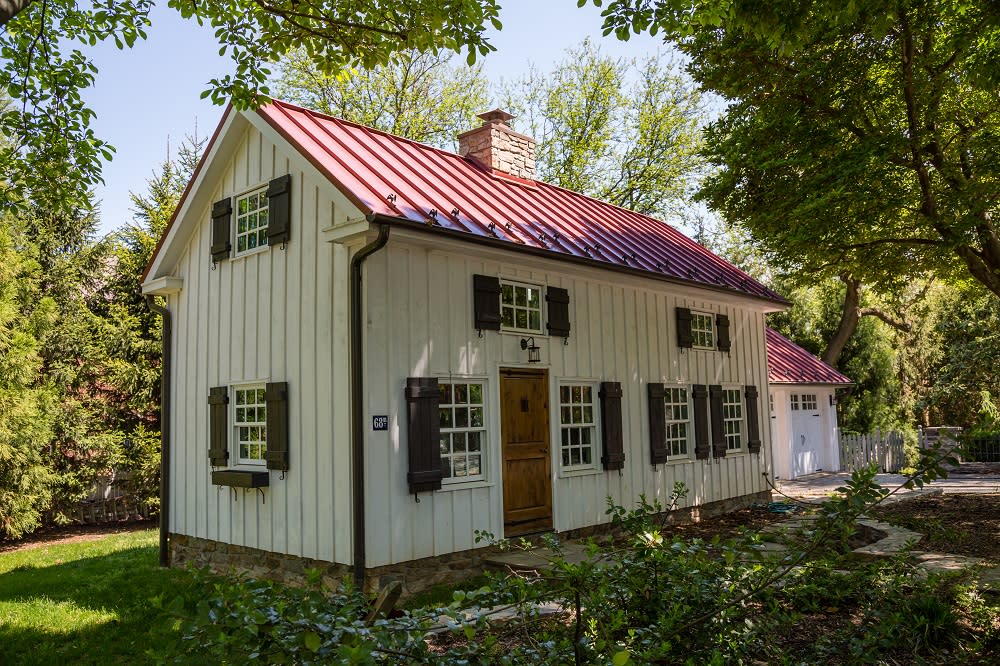 Bienvenue was built in 1754 and has ties to the Revolution. It is not uncommon for our historic homes to serve as field hospitals during the Civil War, and this property is no exception. Bullets and a cannonball were found in the walls, while medicine bottles, surgical instruments and horseshoes were discovered under the carriage house floor during renovation. A massive sycamore tree next to the house is believed to be the oldest and largest in Fairfax County.
Old Langley Ordinary
1101 Chain Bridge Road, McLean (home and garden)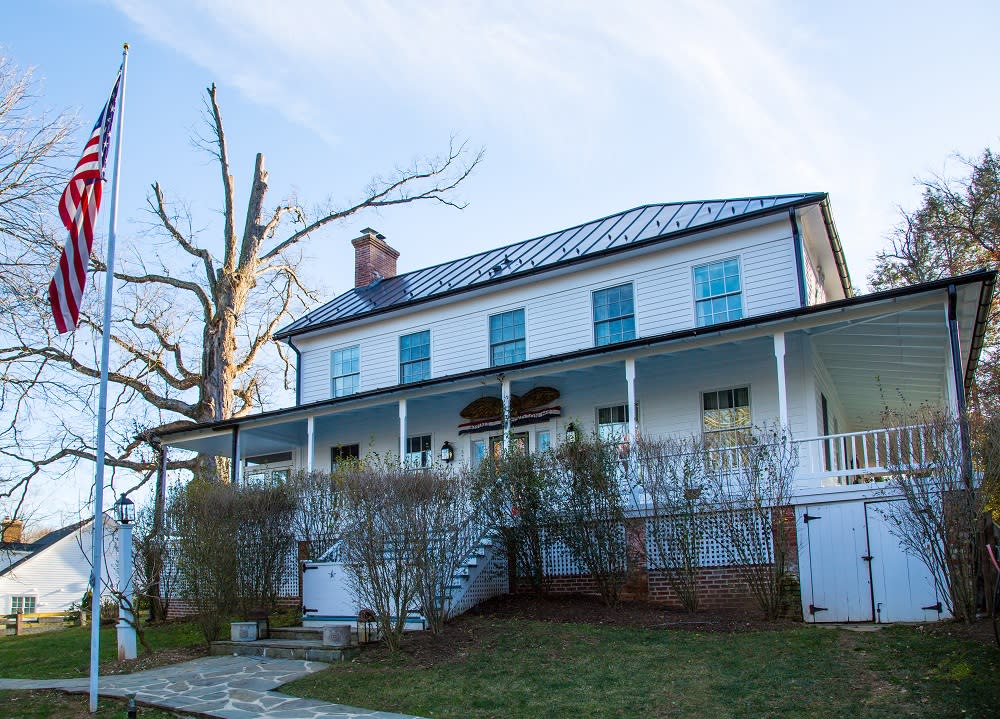 This Federal Farmhouse-style building served as a field hospital during the Civil War in addition to existing as the headquarters for Union General George McCall. Its location near the Potomac River crossing at Chain Bridge made it a perfect meeting place and tavern for farmers and merchants after the war. An archaeological dig yielded Civil War-era bullets, pocket knives, nails, coins, pottery and belt buckles. This home is also listed on the National Register of Historic Places.
6331 Old Chesterbrook Road McLean (home and garden)

Here you will find a contemporary home that reflects Japanese influence with gardens surrounding a large Japanese Maple tree. This home revels in sunlight through walls of windows in long open spaces. The terraced garden holds annuals and perennials of varying heights, ground covers and draping vines with something always in bloom.
8313 Woodlea Mill Road, McLean (home and garden)

Built in 2000, this Italianate villa features European sculptured gardens, fountains, marble floors, bronze sculptures and large-scale paintings, all enough to make you feel like you've walked into another world in a different century. As for the garden, pass by mature evergreens, roses, hydrangeas, crepe myrtles and other plantings. Such variety creates multiple garden rooms surrounding the home.
1204 Daviswood Drive, McLean (garden only)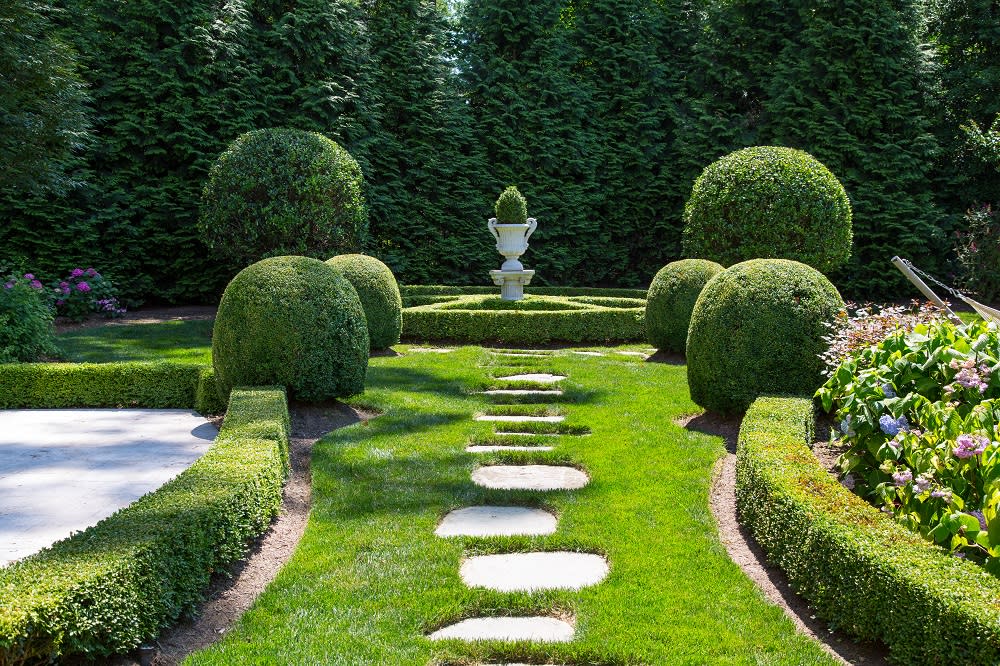 This classical garden gives a sense of serenity and peace with water features, Ionic columns, and walkways. This formal garden features multiple garden rooms showcasing crepe myrtles, hostas, hollies, boxwood, hydrangeas, rhododendrons and ninebarks. The garden's centerpiece is the saltwater swimming pool area. Look out for modern touches presented by red umbrellas, fire pits, a butterfly bench, landscape lighting, a sound system and a hidden putting green.
I'm in! Tell me when, where and how much:
Take the McLean Homes, Gardens & History Tour on Tuesday, April 30 from 10:00 am to 4:00 pm.
Tour headquarters are at Trinity United Methodist Church, 1205 Dolley Madison Boulevard, McLean, VA. Complimentary refreshments served from 10 a.m. to 3 p.m.
Tickets are $40 in advance and $50 the day of. Buy your tickets here. Tickets may also be purchased the day of the event at Headquarters or Tour homes.
I always love events for a good cause and with that being said, proceeds from Historic Garden Week fund the restoration and preservation of many historic public gardens and landscapes in Virginia. What a way to end the month of April, a time when we celebrate the turn of the season and environmental betterment. 
Make sure to tag us during your McLean Garden Tour! #FXVA  @VisitFairfax
Images courtesy of Donna Moulton