The buds on my pear tree are preparing to burst. Daffodils and hyacinths are pushing up through the ground. And perennial herbs are regenerating in the garden. As winter's chill retreats, the entire National Capital Area is being transformed by spring. Of course, the famous transformation is when bare branches break out in pink and white blooms for the National Cherry Blossom Festival. But the change is just as visible and dramatic all over the region, especially in Fairfax County.
While you wait for the change to arrive, we've compiled a list of our favorite places to enjoy the sights and scents of spring flowers in Northern Virginia. Be sure to include them in your petal-peeping planning!
 
George Washington's Mount Vernon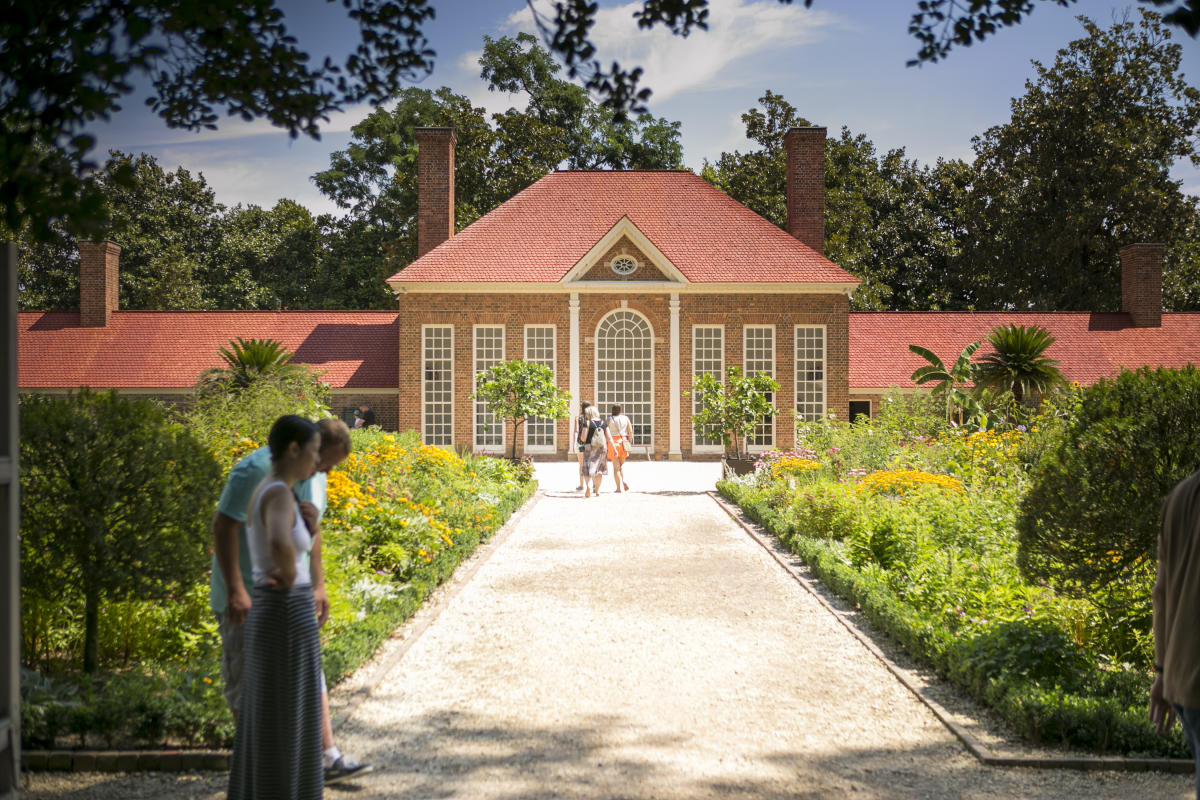 Roses, tulips, and daffodils in the Upper Garden. Flowering apple, pear, plum, apricot, peach, and cherry trees in the Fruit Orchard. And the ever-present possibility of baby hogs, chickens, and sheep in the animal pens near the Lower Garden. Each spring the landscape comes alive in Mount Vernon, making a star attraction even more gobsmackingly gorgeous. Better yet, it's located right off the George Washington Memorial Parkway. 

The George Washington Memorial Parkway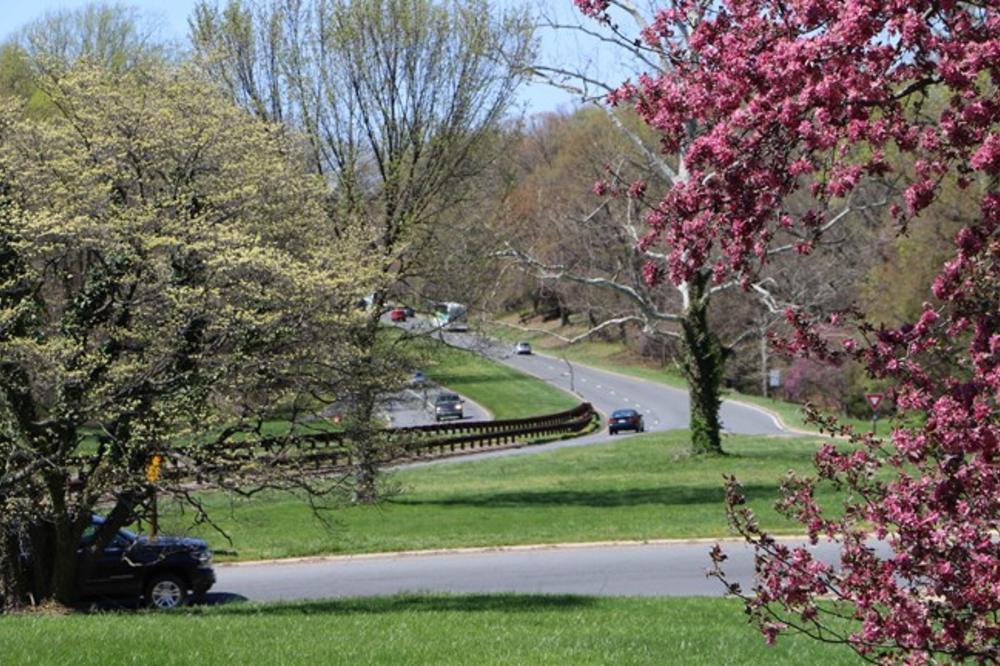 Image courtesy National Park Service
This is the easiest and most spectacular transformation of them all because a cruise on the GW Parkway brings you past fields of tulips, countless redbuds and dogwoods, and a jaw-dropping view of the cherry blossoms in DC. Sure, it's just a drive-by. But it's a blooming delight! As an FYI, the GW Parkway is also a convenient way to access the Tidal Basin and all the blooms downtown. (If you want more cherry blossoms, but in a more low-key setting, check out these other gardens!) 
 
County, Regional and National Parks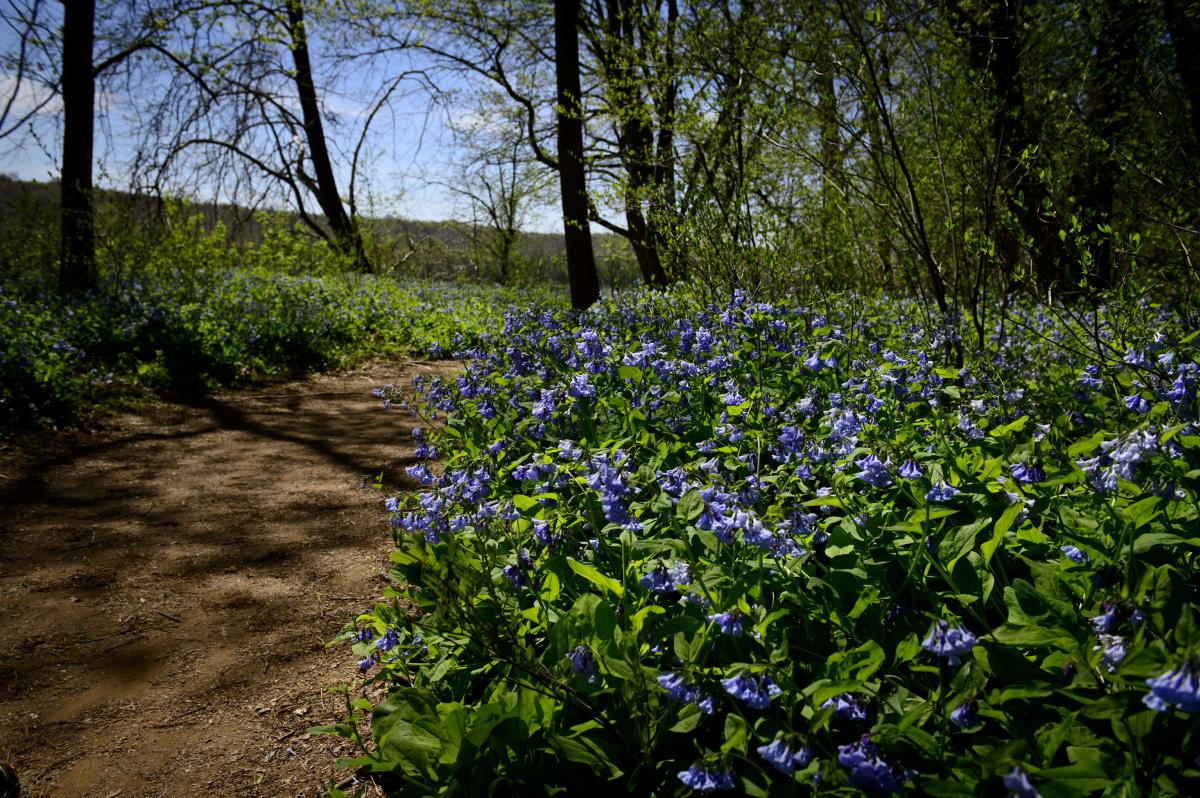 Image courtesy Fairfax County Park Authority (Riverbend Park)

While all our parks transform in the spring, a few definitely stand out. My very favorite spring excursion is to see the Virginia bluebells at Bull Run Regional Park. These delicate blooms only show their faces for a couple of weeks, usually at the start of April, but they lay out an impressive carpet as far as the eye can see on either side of Bull Run. The park is adjacent to Manassas National Battlefield Park, which has its own share of bluebells. (Another famous bluebell spot? Riverbend Park!)
Great Falls Park is another favorite, made more beautiful by the greening of the trees and the added rush of water over the falls from spring rains. There are also more kayakers out after winter's chill. And, finally, there's Huntley Meadows Park, where you are likely to see beavers building dams, baby deer exploring the marsh, cattails regenerating, and birds returning for the season. This picturesque wildlife refuge is a favorite of photographers and birders. (Get a sneak peek in our video!)
  
Gardens and Tours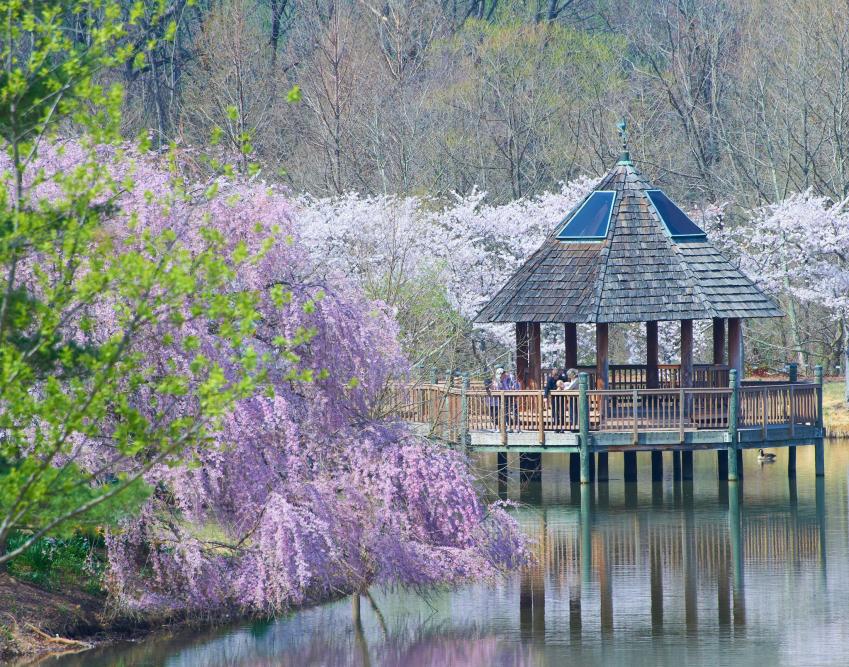 Image courtesy Meadowlark Botanical Gardens
From Meadowlark Botanical Gardens' impressive array of flora to Green Spring Gardens' intimate demonstration plots, all our gardens undergo exquisite transformation in the spring. Another beautiful garden that should be on your must-visit list is one that was once part of George Washington's original farmland: River Farm (also the headquarters of the American Horticultural Society). 
 
Farmers Markets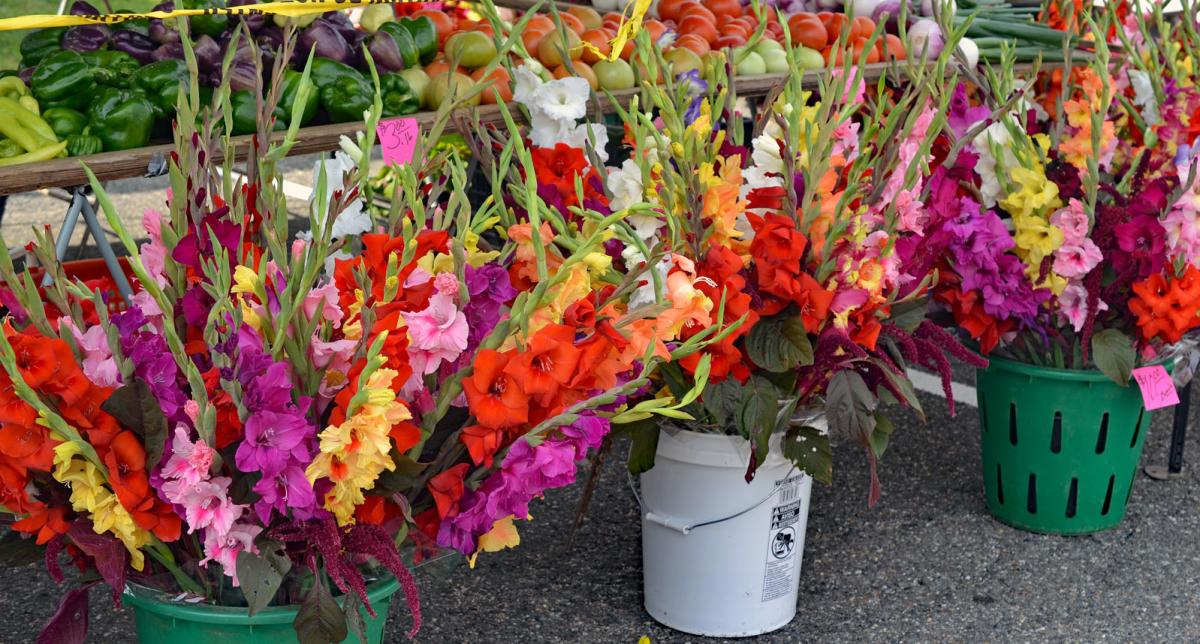 Image courtesy Fairfax County McCutcheon/Mount Vernon Farmers Market
Across the region, parking lots are transformed each spring as our farmers markets return with fresh meats, vegetables, fruits, flowers, and homemade treats. The Fairfax County Park Authority runs 10 of the 20+ markets across the county, and many of the county-run markets feature an on-site Master Gardener Plant Clinic to answer all your growing questions. 

Each season offers its own special transformation in Fairfax County, but the contrast between the bare branches and brown grasses of winter to the sudden burst of blooms in spring is truly exciting. Start planning your spring fling in the National Capital Region today, and tag us in your adventures using @VisitFairfax and #FXVA!