One of the most remarkable sites in Fairfax County is Woodlawn. If you happen to stumble upon it, you might think it's just another old historic home here in Northern Virginia. And while that's understandable, you would be oh so wrong. Because extending beyond the modern-day mansion and adjacent grounds is a story that is worthy of being told in a Hollywood blockbuster movie.
With ties to George Washington, unabashed social activism leading up to one of the most turbulent times in American history, a famed architect's relocated home, progressive programming that focuses on equality and shared purpose, efforts that feed disadvantaged families through a unique farming program, and a way to showcase some of the most innovative makers and creators in the area, Woodlawn is a shining example of the American story. Does that have your attention? Follow along below and learn more about this gem of a site before you visit.
It Was A REALLY Nice Wedding Present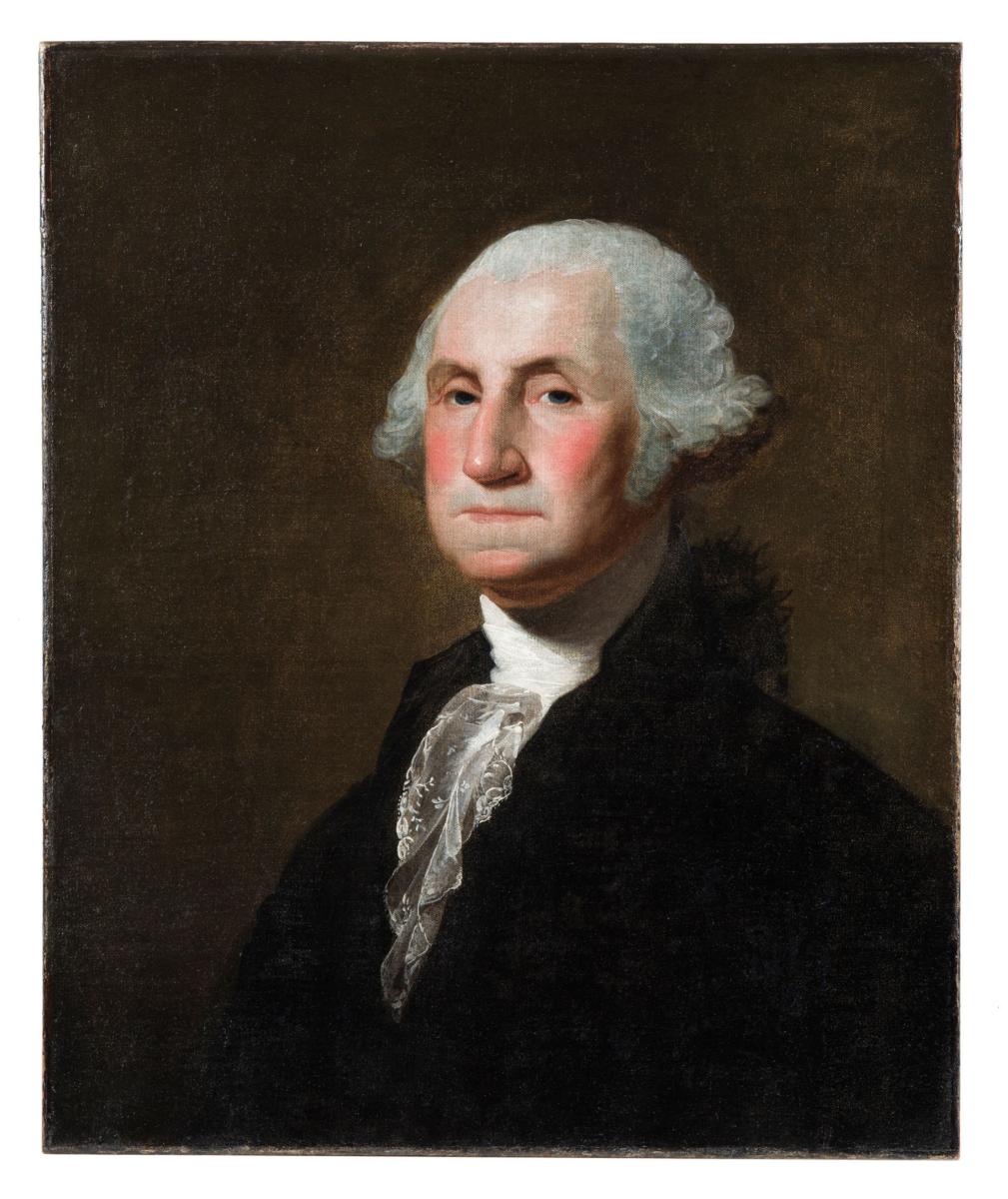 Image courtesy Mount Vernon
George Washington must have been quite fond of his nephew because he gifted him 2,000 acres of land from his Mount Vernon estate to build his house on as a wedding gift. Ol' George also may have just been trying to keep a close eye on him as well. That's because his nephew, Major Lawrence Lewis, was marrying his step-granddaughter, Eleanor "Nelly" Parke Custis. Nelly had been raised at Mount Vernon by George and Martha Washington, and to have her living so close would be ideal for the family. Alas, George died before he could see the Lewises move into their nearby home. 
 
The Mansion Designer Was Famous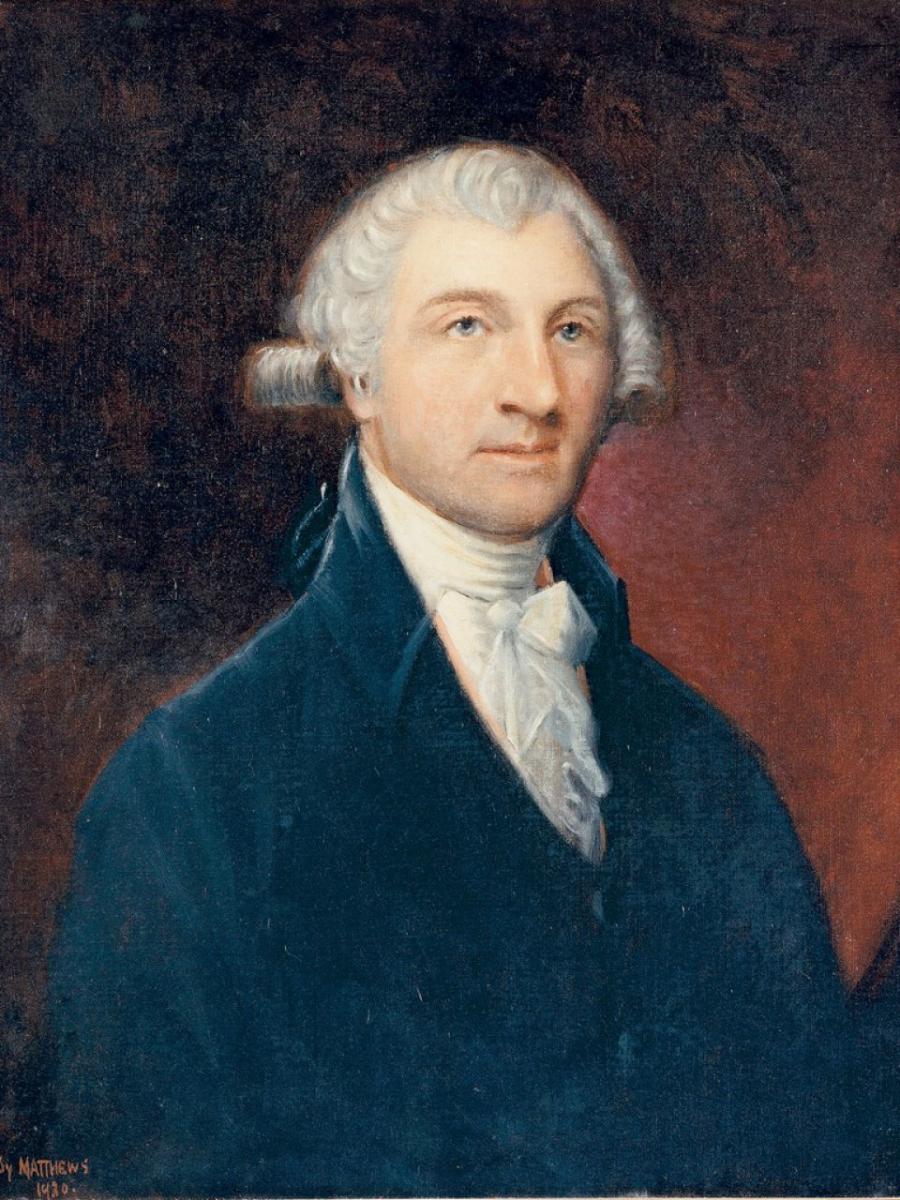 Image courtesy aoc.gov
Dr. William Thornton, who was selected by George Washington as the architect of the U.S. Capitol building in Washington, DC, was also chosen to design the Woodlawn manor house. Aside from designing cool things, Thornton was born in the West Indies, had a medical degree, and would later become head of the Patent Office. The construction of the Lewises home began in 1800 and they finally saw their house completed in 1805. Many famous people of the era would visit Woodlawn, and from the second floor, you could peer through a telescope and see Mount Vernon, located just three miles away.
 
Will Someone Buy This House...PLEASE
When Lawrence Lewis died in 1839, his widow and son moved away and the large estate was put up for sale a year later. It was a lot of land to maintain but due to its ties to George Washington and its beautiful design, the estate was expected to sell quickly. Wrong. It took SIX YEARS. The property was eventually sold to a lumber firm based in New Jersey that was owned by Quakers, the Troths and Gillinghams. The hardwood trees on the property might have initially been the reason they made the purchase, but they also had other plans.
 
How About A Little 19th Century Social Activism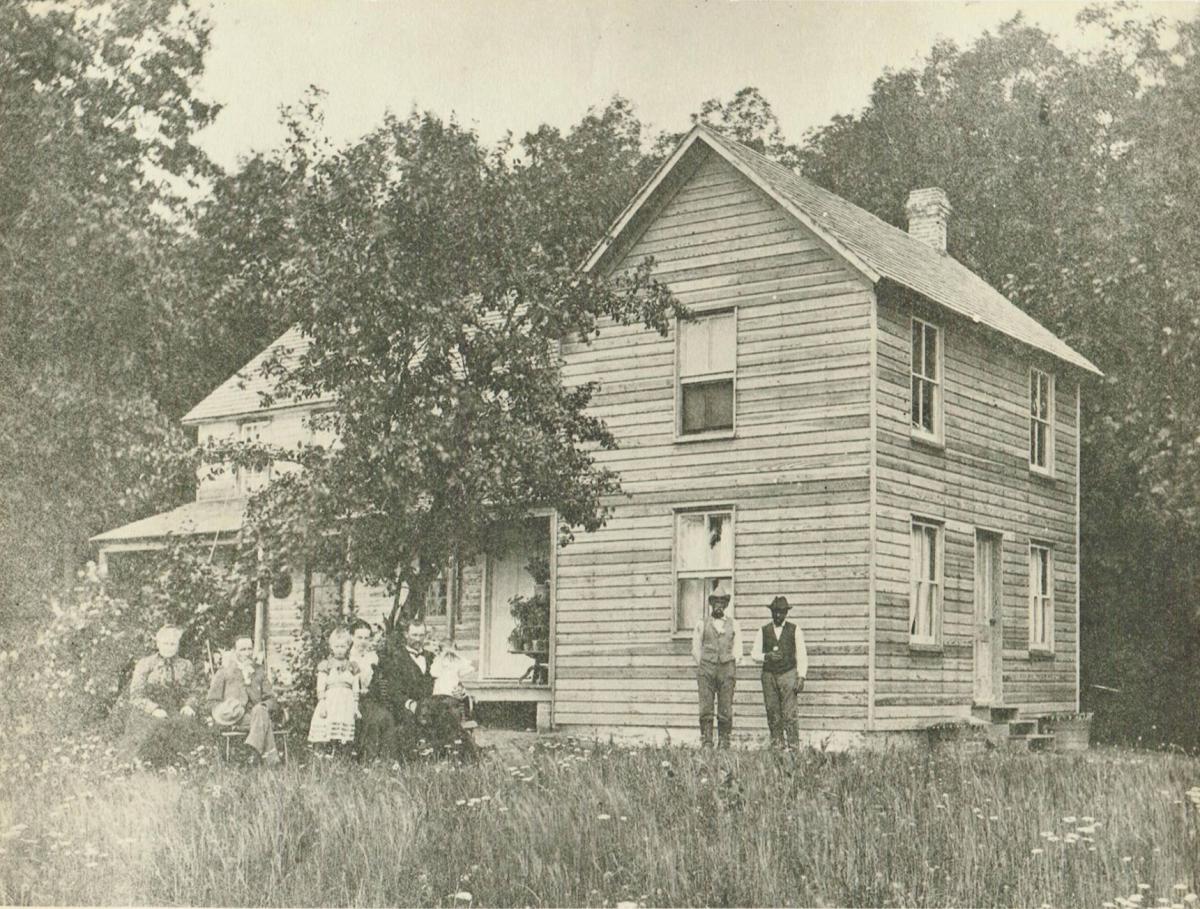 House situated on a tract of land at Woodlawn c. 1860. Image courtesy Woodlawn & Pope-Leighey House.
Like other Quakers of the era, the Troths and Gillinghams were opposed to slavery. This was a unique position to hold in a slaveholding state like Virginia, especially at a time when that issue was slowly dividing the nation and driving it towards war. Determined to prove pro-slavery Americans wrong, they set out to establish a free-labor economy to show that land could be successfully farmed without the use of slave labor. This moment of social activism was an important turning point for the area. They divided the original estate into smaller tracts of land and sold them to other Quakers, like-minded Baptists, and free blacks. During this time, the Woodlawn mansion served as the first location for meeting-for-worship, and as a home base when other Quaker settlers first moved to the area and began building their own homes.
 
The Golden Years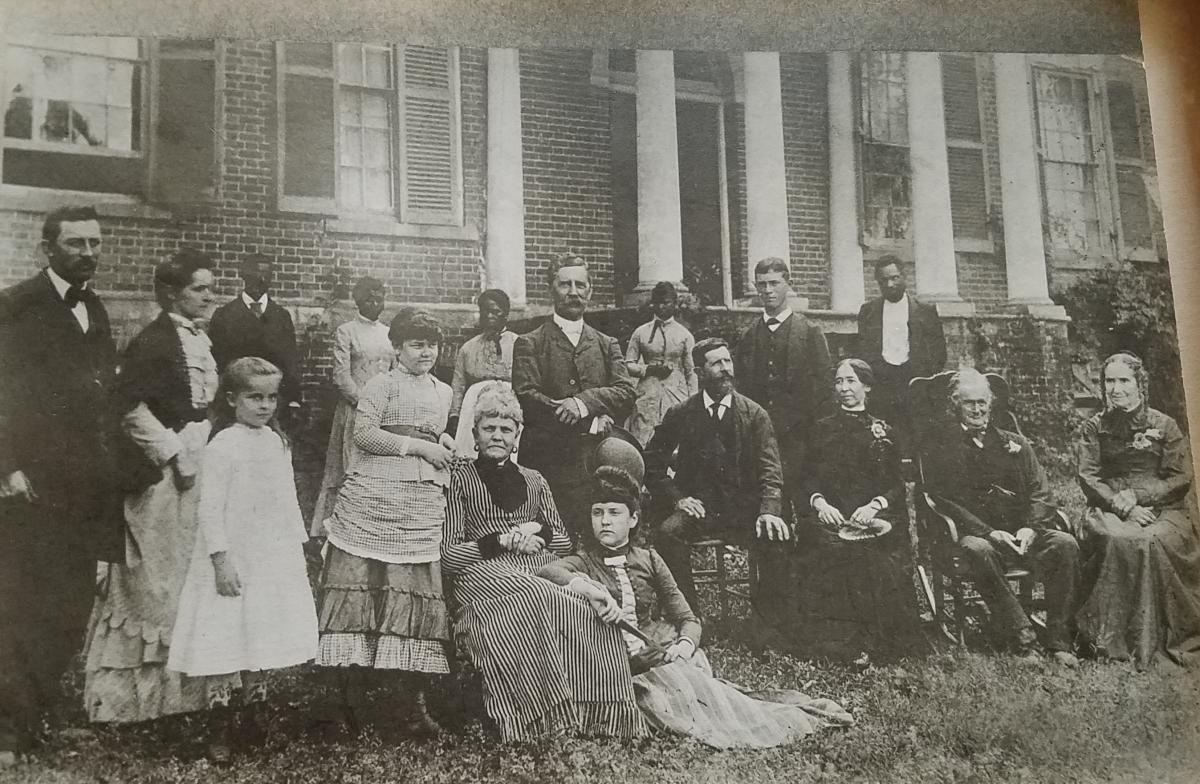 The Mason Family Household c.1880. Image courtesy Woodlawn & Pope-Leighey House.
In 1853, the mansion was purchased by John Mason, a Baptist abolitionist who joined his New Jersey friends in their antislavery endeavors. During his ownership, Woodlawn became a pro-union center of free labor, education, and scientific farming. These pre-Civil War years were characterized by a flurry of community building, including land purchases, the establishment of farms and businesses, the building of homes, schools, and the Woodlawn Meetinghouse. Throughout these years, the settlers befriended and supported economic independence and land ownership by free African Americans in the Woodlawn neighborhood and at Gum Springs, the nearby free black community. (Some surmised that their unwavering support of their free black neighbors meant the Woodlawn neighborhood was active in the Underground Railroad, though no concrete evidence ever proved that.) 
 
War Comes To Woodlawn
During the Civil War, the Woodlawn Quakers were in no man's land. The area south of Alexandria was first controlled by Confederate troops in 1861 as they set out to pressure Washington, DC, but as the war drew on, the area found itself occupied by Union troops as part of the defenses of Washington. While the community's antiwar convictions were accepted and even admired by some of the soldiers, these beliefs were also a source of suspicion and hostility from both armies. As a result, some Quakers were imprisoned or harmed, including - at one point - the son of Woodlawn's owners. Amidst this unrest, however, an interracial civilian militia rose up to protect the residents caught between Woodlawn's Union occupation and Southern advancement.
 
20th Century Woodlawn

Frank Lloyd Wright's Pope-Leighey House. Image credit Lincoln Barbour, courtesy Woodlawn & Pope-Leighey House.
After the Civil War, and for roughly the next 50 years, the property saw multiple changes in ownership and continuous renovations to the mansion and outbuildings. The biggest change came in 1949 when Woodlawn opened for tours. Several years later, it was leased to the National Trust for Historic Preservation and holds the outstanding distinction of being the Trust's first historic house museum; they have continued operating it as such since 1957. In 1965, the National Trust for Historic Preservation purchased a Frank Lloyd Wright home - the Pope-Leighey House. To avoid demolition, the famous architect's home was relocated to Woodlawn's property and continues to operate there as a historic home, open seasonally for public tours and private events.
 
What's at Woodlawn Now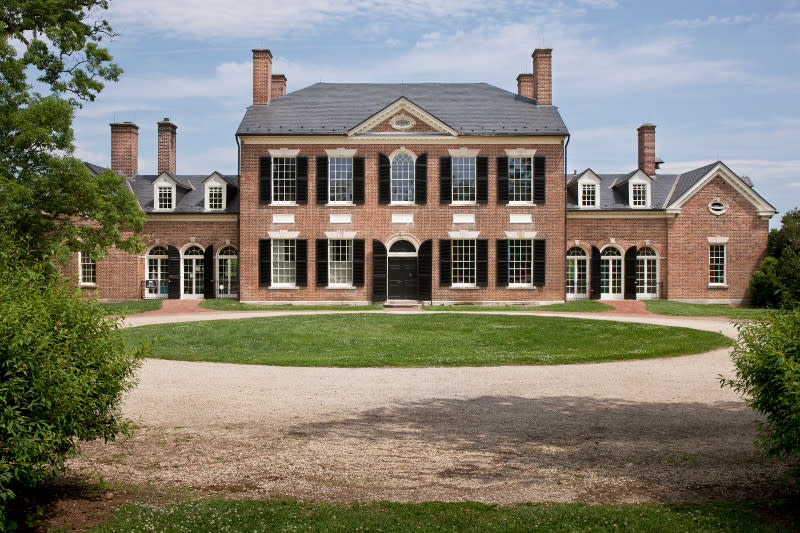 Woodlawn Estate. Image credit Gordon Beall, courtesy Woodlawn & Pope-Leighey House
Today, Woodlawn nods to its farming roots with a modern agricultural partnership with Arcadia Farm and also invites guests to utilize an expansive, tented space for unique, private events. They create house tours and experiences driven by the stories of all those who have lived and worked here, including the first owners and their enslaved, the courageous Quaker families who transformed the property into working farmsteads for freedmen and immigrants, and the many diverse and inspiring owners since who often took it upon themselves to stand up for those who couldn't. They especially focus on using a diverse group of artists and craftsmen, including those growing and crafting food, to help provide relevant programming to our visitors and the local community.
The property is listed on the National Register of Historic Places and is a recognized U.S. National Historic Landmark. Both the Woodlawn mansion and the Pope-Leighey House offer seasonal tours and their extensive programming rotates on an ongoing basis. (But be sure to pencil in the annual Needlework Festival that returns every spring!)

Want more? 
Check out these videos related to Woodlawn & Pope-Leighey House.
When you visit Woodlawn or the Frank Lloyd Wright Pope-Leighey House, let us know what you think. Make sure to tag us in your social media posts or use the hashtag #FXVA so we can share with others who might enjoy this story.