Memorial Day around the Capital Region is unique in that it's full of opportunity to remember what the holiday is actually about, but also affords you the opportunity to enjoy the freedoms our American heroes fought so bravely to preserve.  You can check out our complete list of Memorial Day events and activities, but I'm going to share three ways that I've experienced the holiday here that have left me filled with meaningful memories.  
Visit Hallowed Ground
Pretty much everyone will agree that one of the most poignant reminders of what Memorial Day is all about can be found at Arlington National Cemetery.  Once you've visited there on Memorial Day weekend and actually take in the enormity of the thousands of graves, all decorated with an American flag, it's something that will stay with you the rest of your life. And it's fitting to visit Arlington Cemetery during this holiday because on the first Memorial Day (it was actually called Decoration Day then), General James Garfield gave a speech at Arlington National Cemetery, and 5,000 participants decorated the graves of the 20,000 Union and Confederate soldiers buried there. If you want the full experience, you can attend the wreath laying at the Tomb of the Unknown Soldier and go to the Memorial Day Remembrance Concert held at the Memorial Amphitheater on May 27.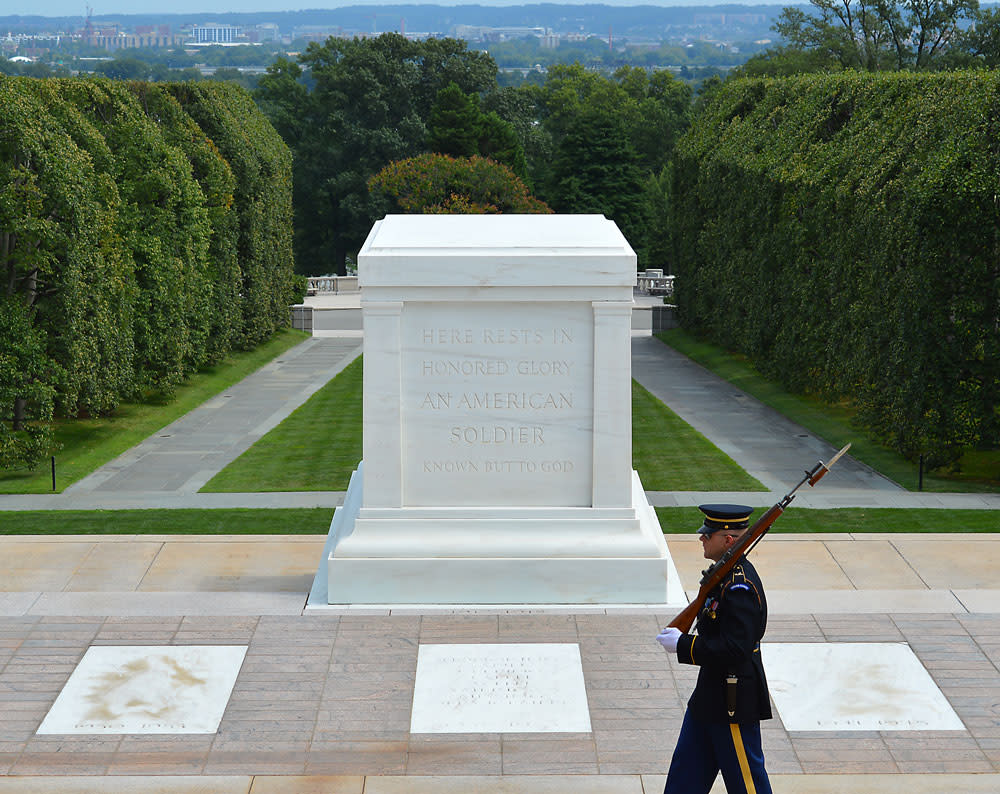 Tomb of the Unknown Soldier  
Witness Commemorative Events
One of the great things about visiting the DC region is you get to see things that only happen here during special holidays.  The national 4th of July fireworks show bursting in air over the DC skyline, the National Christmas Tree on the White House Ellipse during the holiday season, and for Memorial Day weekend, you have Rolling Thunder.  Seeing thousands of motorcycles descending into Washington, DC to commemorate those who died while serving their country and remembering POW/MIAs is unlike anything you'll ever see (or hear).  Here in Fairfax County, the local Fairfax Harley Davidson dealership Patriot Harley-Davidson® and the Fairfax VA Chapter, Harley Owners Group hosts the largest group ride to Rolling Thunder found anywhere in the United States, with hundreds of participants.  Their 21st Annual Ride of the Patriots to Rolling Thunder will take place in the morning of Sunday, May 26th - and the thing that makes this year even more special is that this may be the last year an official Rolling Thunder ride takes place.  So be sure not to miss it if you've never seen it.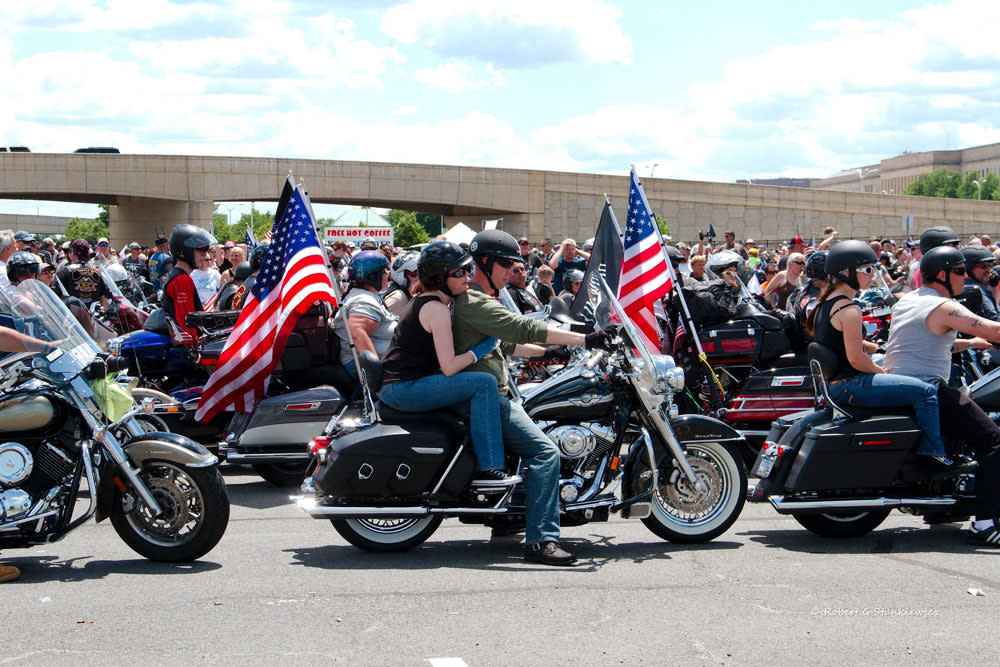 Rolling Thunder Image Courtesy Flickr User Robert Stankiewicz
 
Attend A Community Festival
And just so you can remember what generations of brave Americans have fought and died for, I think it's good to take some time to enjoy yourself and appreciate the freedoms they fought for us to have. So I make it a point to get out and about and go to one of my favorite annual Festivals. Spanning all Memorial Day weekend (May 25-27),  Viva! Vienna! is a wonderful festival where you can unwind, visit one of Fairfax County's historic towns, take a whirl on one of the carnival rides, and simply relish in the fact that you can eat as much carnival food and ice cream as you want while browsing the hundreds of vendors on site selling their wares.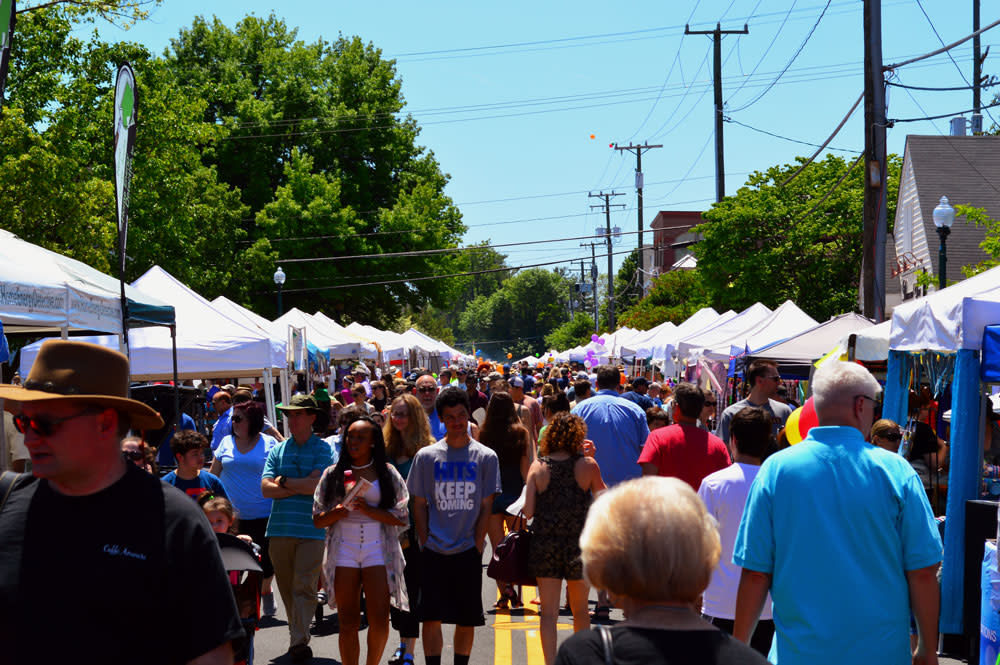 Vendors along Church Street at the Viva!Vienna! Festival

What are you most looking forward to doing to commemorate Memorial Day this year?  Share with us your plans in the comments below and be sure to connect with us on social media using #FXVA or @VisitFairfax.