Updated for 2023
Did you know that Presidents Day originated as a celebration of George Washington's birthday? What better way to celebrate this former Fairfax County resident (and the dozens of leaders who have followed in his footsteps) than to dive into some of the presidential history found in the Capital Region? There are plenty of things to do in the DC area and in Northern Virginia for Presidents Day weekend.
Here are a few activities and events to attend to make the most of Presidents Day Weekend:
 
Celebrate with George at Mount Vernon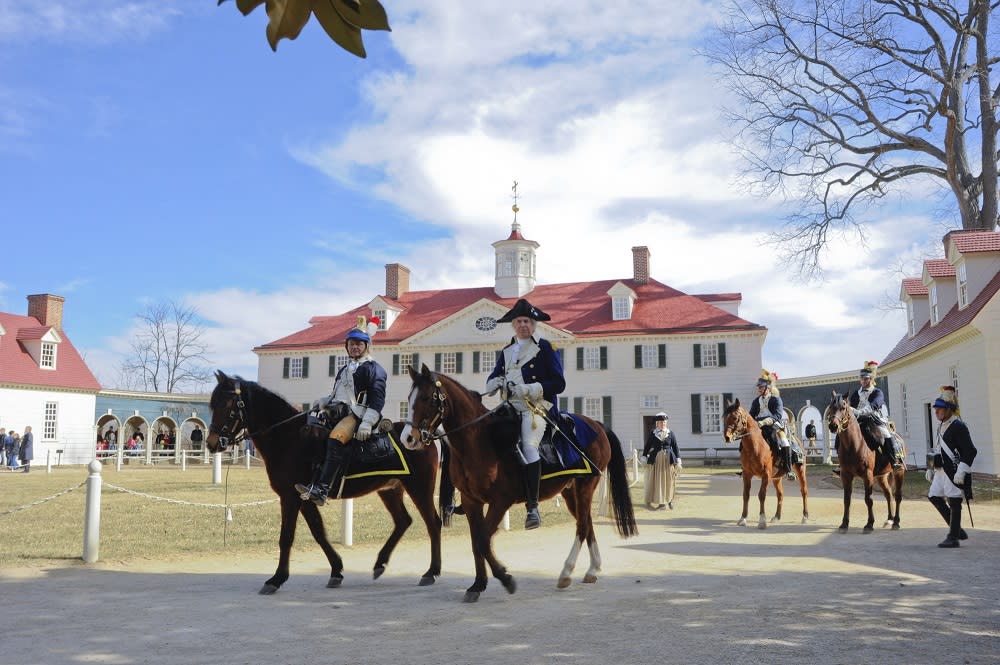 Image courtesy Mount Vernon
General Washington's beloved home, Mount Vernon, sits atop a hill along the Potomac River in the southern part of Fairfax County. Presidents Day is one of the only times throughout the year that you can visit this famous estate for free. Admission tickets will be distributed on-site upon arrival - a limited number of tickets are available. Don't miss the Official Observance Ceremony of George Washington's Birthday on the Bowling Green at 10:30am with performances from the Commander-in-Chief's Guard and The Old Guard Fife & Drum Corps. 
On Washington's actual 291st birthday, February 22, also enjoy free admission and join Mount Vernon for a celebration of candidates from across the world as they become U.S. citizens during the Naturalization Ceremony in the Ford Orientation Center's Smith Theater.

Learn About Washington's Military Life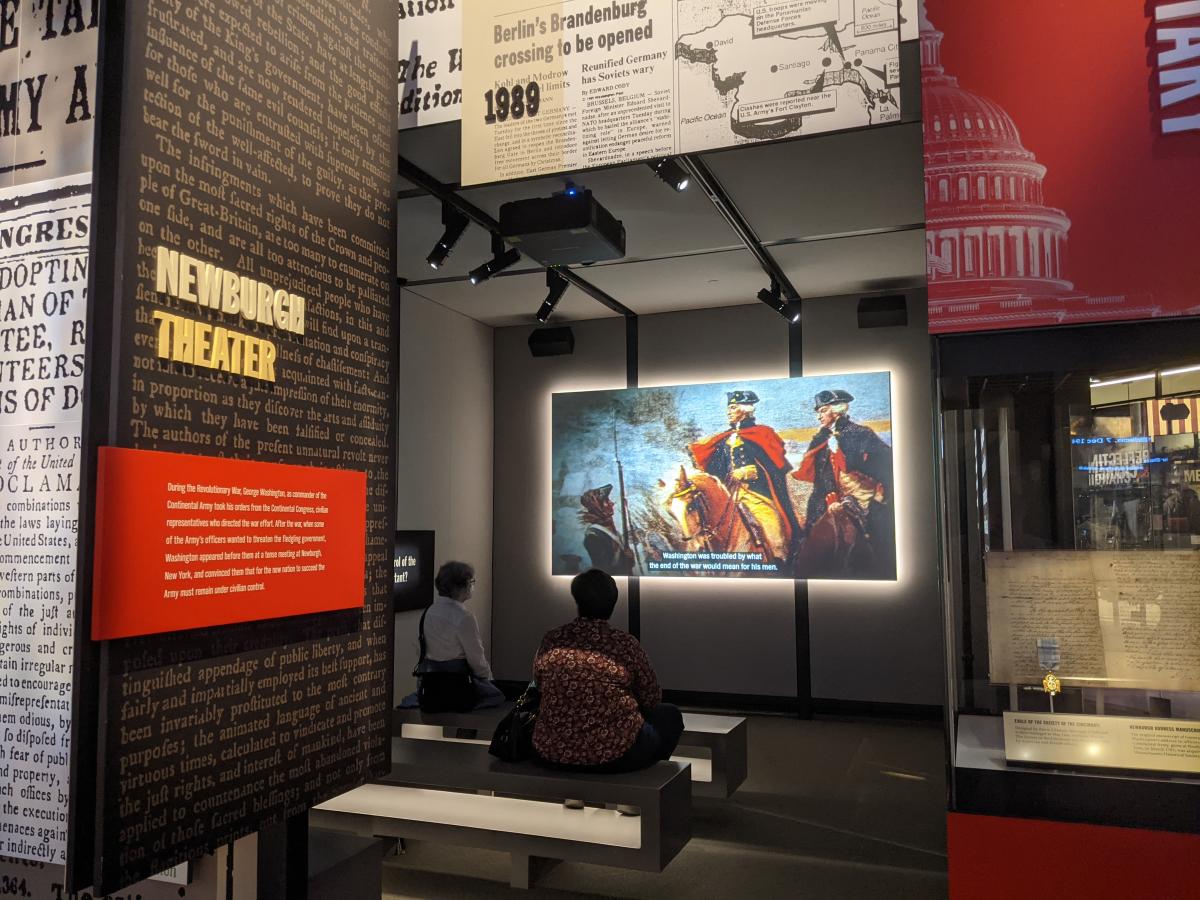 Image courtesy National Museum of U.S. Army
Visit the Founding the Nation Gallery at the National Museum of the United States Army to learn about the origins and formation of the Continental Army with George Washington as its Major General and Commander-in-Chief. Explore its role in the Revolutionary War and the Army's development as a professional force. Take part in the Family Activity Day on February 18 and February 19, crafted especially for kids ages 4-8. And be sure to check back on the museum's calendar for the latest events and registration.
You can also take a free guided tour at 10:15 am and 1:15pm daily, which visit the Fighting for the Nation Galleries for approximately 50 minutes. 
Hot Tip: During the month of Washington's Birthday, the Museum offers two free virtual presentations on the victorious Revolutionary War commander's leadership style with fresh insights from two senior scholars. On February 7, Dr. James M. Dubik will discuss "George Washington the Juggler: an Inquiry into Washington's Wartime Leadership." On February 14, Dr. Charles P. Neimeyer will explore Washington's role as a savvy political operative during the war years. Additional details and registration here.
Salute Washington at the Annual Birthday Parade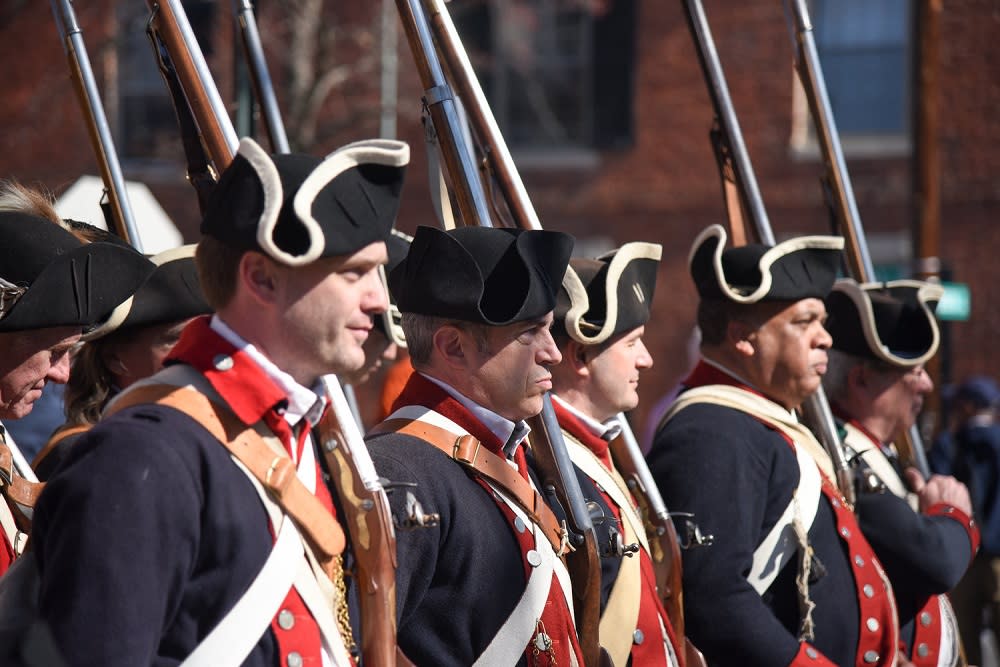 Image courtesy Washington's Birthday Parade
The George Washington Birthday Parade is the largest parade in America celebrating the birth of George Washington. Find a spot along the parade route in Old Town Alexandria to celebrate our Founding Father's 291st birthday on February 20th, 2023. Parade details found here. 

Do a Tour of the Presidential Sites in DC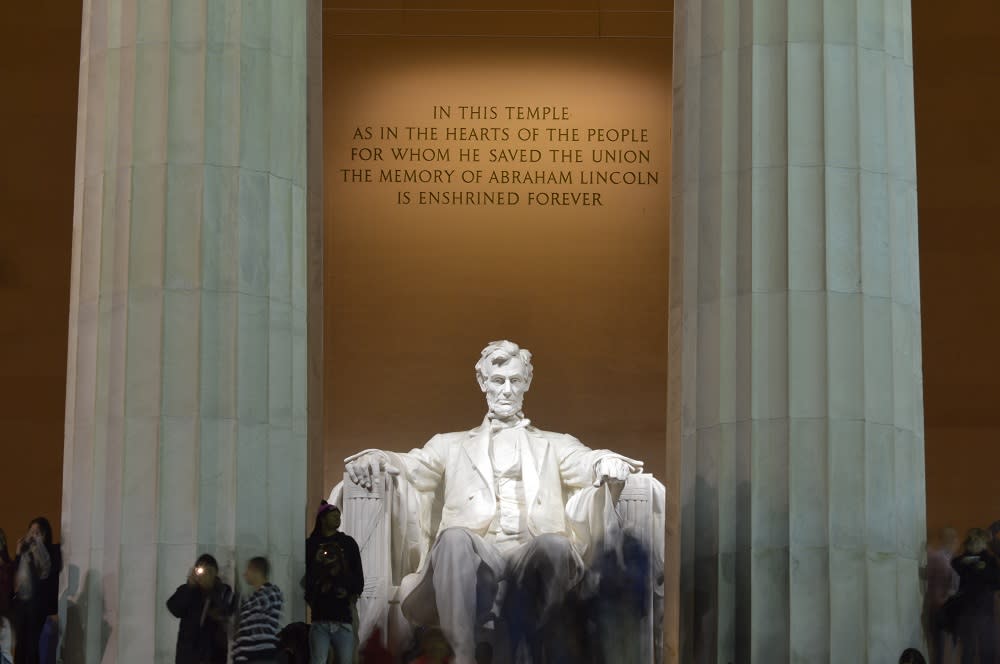 Washington, DC is intrinsically linked to presidential history, so during your long weekend, take a tour of some of the city's key presidential sites, including:
Here's our guide to exploring the must-sees in Washington D.C. by foot.
Local Sites for Little-Known Presidential History
Maltidaville: George Washington's Ghost Town
Although Mount Vernon is often hailed for its association with Washington's everyday life, it's little known that Great Falls was also a huge part of his life. In fact, he began a project there to create a series of canals that would open up a waterway from DC to Pittsburgh for commerce to flow - establishing the Patowmack Canal Company. Of course, there needed to be a town established with a market, gristmill, inn, workers' barracks, homes, and more to host the construction company's workers. In the age of the Revolutionary War, Harry Lee (father of Robert E. Lee) named the town for his first wife, Matilda Lee. The town of Matildaville served as the home of the Patowmack Company while they operated on the project for 26 years, but unfortunately, it was shut down due to high costs. Now recognized as an Atlas Obscura site, Matildaville stands as a ghost town of stone ruins off the beaten path of Great Falls National Park.
 
Hamrock's Restaurant
Nestled in charming Old Town Fairfax, Hamrock's Restaurant is located in the historic Moore-McCandlish House, which was built in 1842.  The house has seen its share of history - including housing Confederate Colonel Mosby while he was plotting to capture Union General Stoughton during the Civil War. This eventually landed him in jail, and the property was purchased by Thomas Moore, Assistant Secretary of State for the Roosevelt Administration who visited the property. Although not confirmed, it's rumored to have had a visit from William Howard Taft during a garden party after his presidency. Bask in the footsteps of previous presidents while enjoying afternoon tea, a great glass of wine, or a fresh plate of food on their wrap-around porch. 
 
Home of The Forgotten Founder 
George Mason, who was great friends with George Washington, is often referred to as "The Forgotten Founder" because of his integral role in the shaping of core concepts and much of the language in both the Declaration of Independence and the Bill of Rights. Gunston Hall, completed in 1759, was the plantation home of George Mason. His home is an outstanding example of Georgian architecture and is highly regarded for its elegant interiors. The elaborate interior carvings, designed by indentured servant William Buckland and carved by William Bernard Sears, provide an impressive backdrop for guided tours of the 18th-century plantation household.
What are your favorite presidential spots to visit around the National Capital Region?  Tell us in the comments below or join the conversation on social media using #FXVA and @VisitFairfax.