Welcome to Reston, Virginia
Reston, Virginia was conceived as a planned community by Robert E. Simon. Founded on April 20, 1964 (Simon's 50th birthday) and named for his initials, it was the first modern, post-war planned community in America and is now the most populous place in Fairfax County. 
Areas within Reston such as Reston Town Center and Lake Anne Plaza provide the perfect places to enjoy seasonal events, a night out on the town, or a memorable shopping excursion. Make sure to check out the many virtual events that are being held this summer. Enjoy the art and culture this community offers at places like Tephra Institute of Contemporary Art. While in town, don't forget to visit the Reston Museum. There are plenty of things to do in Reston, see you soon!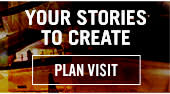 ---