Fairfax County Wineries
Do you know what wine pairs with best? EVERYTHING. If you're looking to stretch out, relax, and pass the time by sipping on some awarding winning wines then we have two of the best options for you right here in Fairfax County. 
Paradise Springs Winery

Paradise Springs is located in the town of Clifton, VA on property that was originally part of a land grant from Lord Fairfax in 1716 to the Kincheloe family which has been passed down through generations since. The property features a 1700's log cabin, which was renovated in 1955 by a protégé of Frank Lloyd Wright. Wine tastings, tours, and much more can be found at this intimate, family run, destination winery. Paradise Springs is the first bi-coastal winery brand in America. They have their flagship location here in Fairfax County and opened up a second location in Santa Barbara, California. When you visit you can find your happy place at the first come, first served seating available in designated grass space, designated outdoor table spaces, inside of the tasting room at 50% capacity, as well as their covered back deck.
The Winery at Bull Run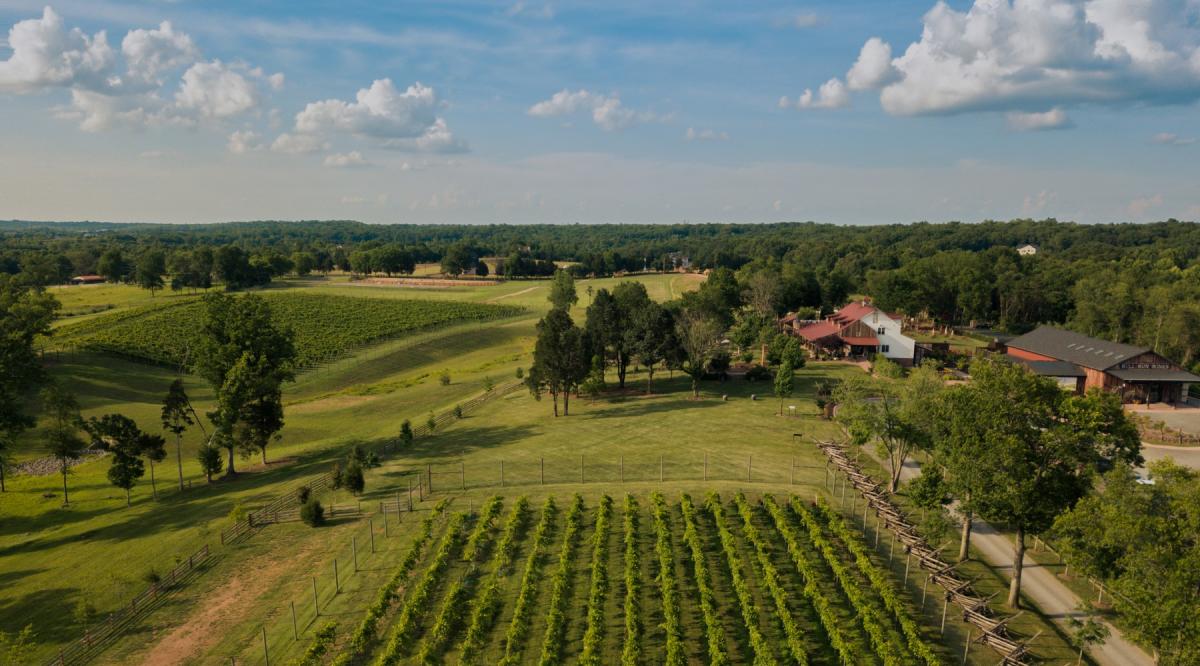 The Winery at Bull Run is a working farm vineyard in Centreville, VA that is focused on crafting fine Virginia wines while paying tribute to the history and preservation of 19th century pastoral Fairfax County. If you're looking for an escape from the hustle and bustle of your daily life to a simpler time - where you can relax in the beautiful Virginia countryside with your family and friends and sip delicious, award-winning Virginia wine. Reservations are required for picnic table seating or spread out a blanket at Hillwood Park!